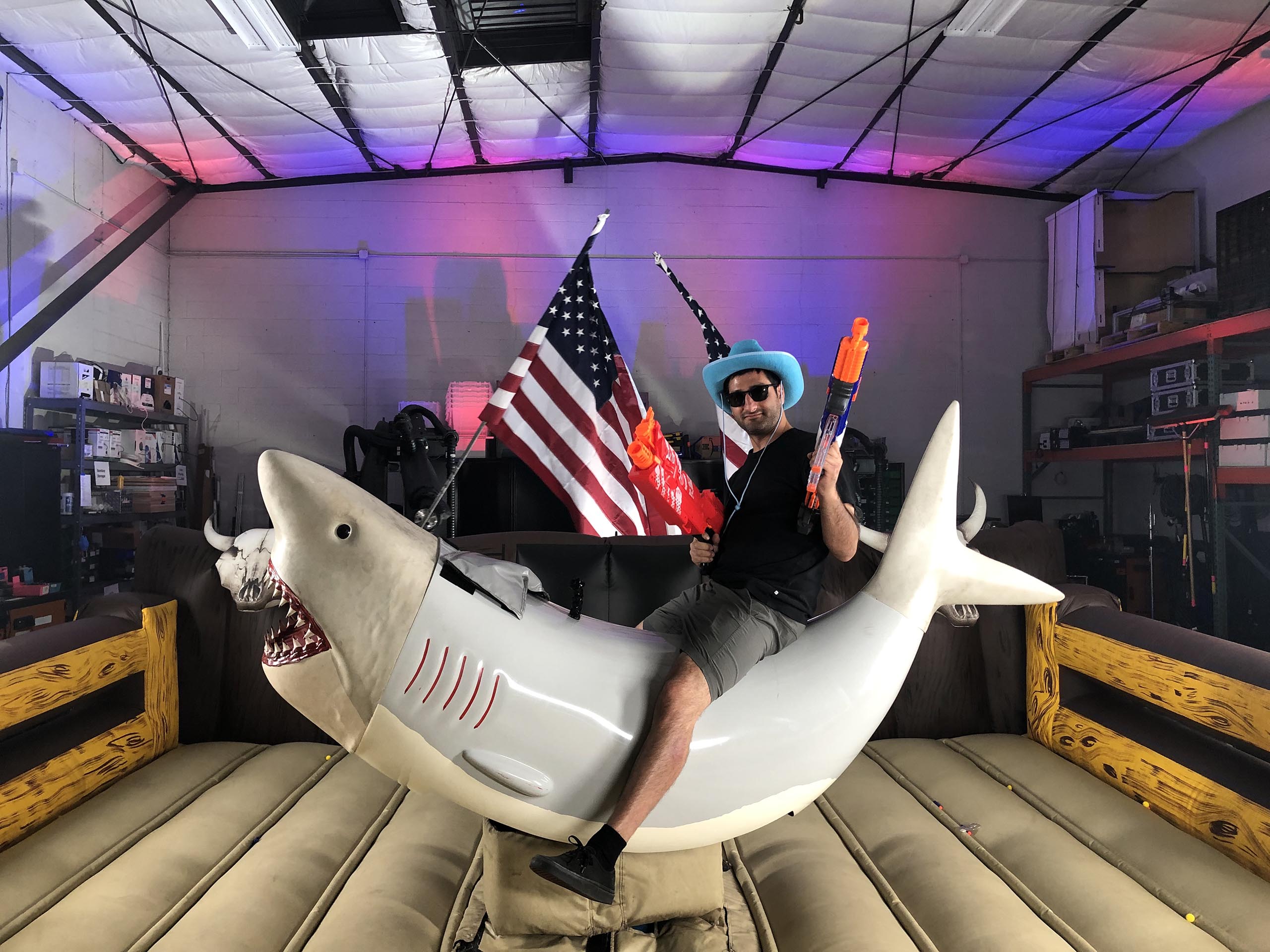 4th of July
Robots, American Flags, and Shark
For our annual 4th of July party, we messed around with some robots and a mechanical shark to create one of our wildest photo experiences to date.
In the backdrop we had our Kuka Robots waiving around American Flags while a triggered plume of haze filled the scene all while a third robot with a camera captured our guests riding a mechanical shark in slow motion.
After the experience was complete, participants received an email with a video takeaway, complete with a Star Spangled Banner soundtrack.
Scope
Creative Technology
Robotics