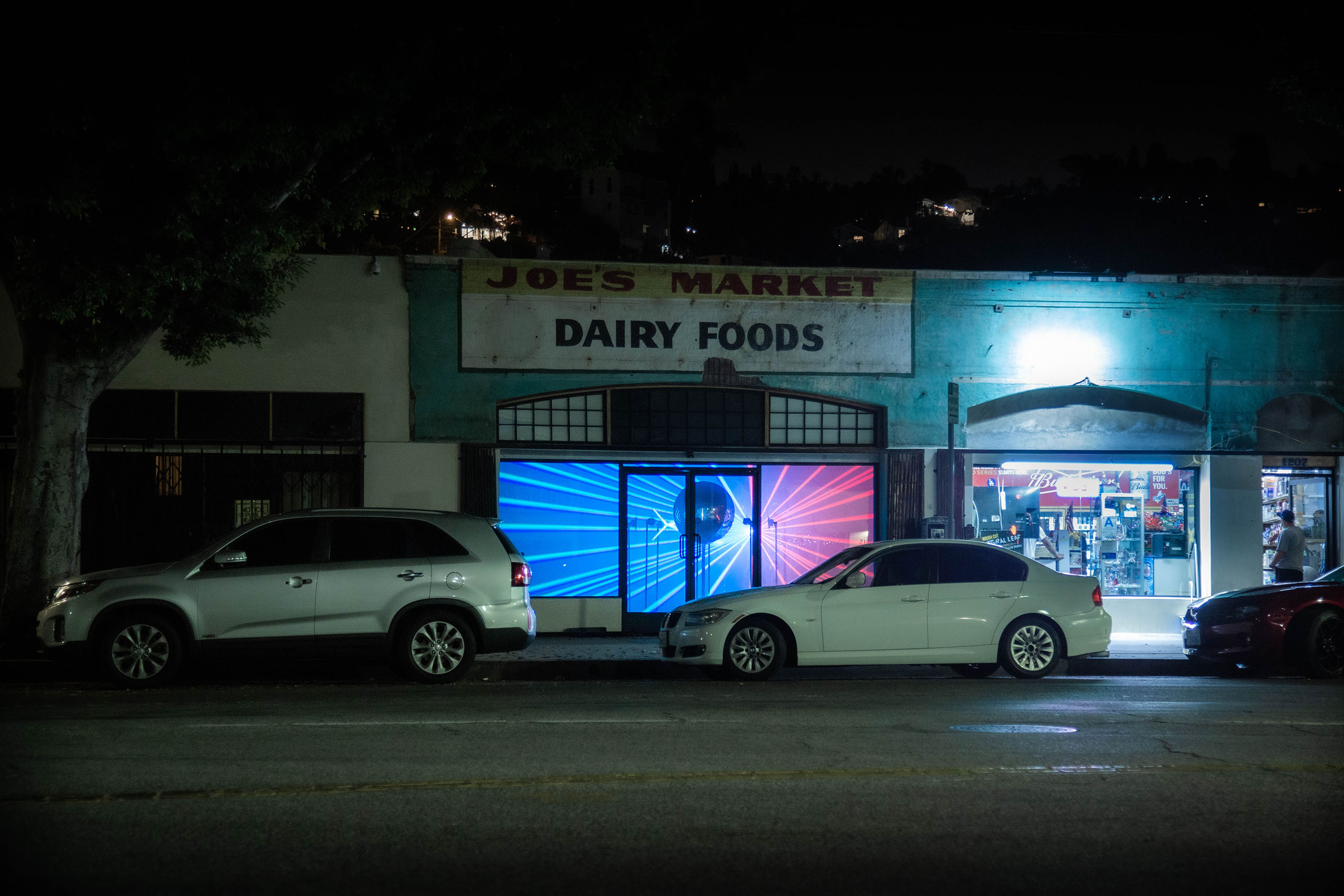 Fan Club
Pandemic-Proof Art Installation
During the on-going pandemic, our team wanted to inform our process and explore how to create an interactive experience that could both live in public and not require any touch or immersion to participate. To achieve this, the team focused on lighting and sound and looked to activate in a high traffic area that audiences could easily see walking or driving in their cars.
The result is Fan Club. Housed in a vacant storefront on Cypress Avenue, it is a visually stunning light and sound installation that features 8 synchronized LED fans surrounding a mirrored ball with custom audiovisual content and 2 lasers to add complexity and depth to the experience.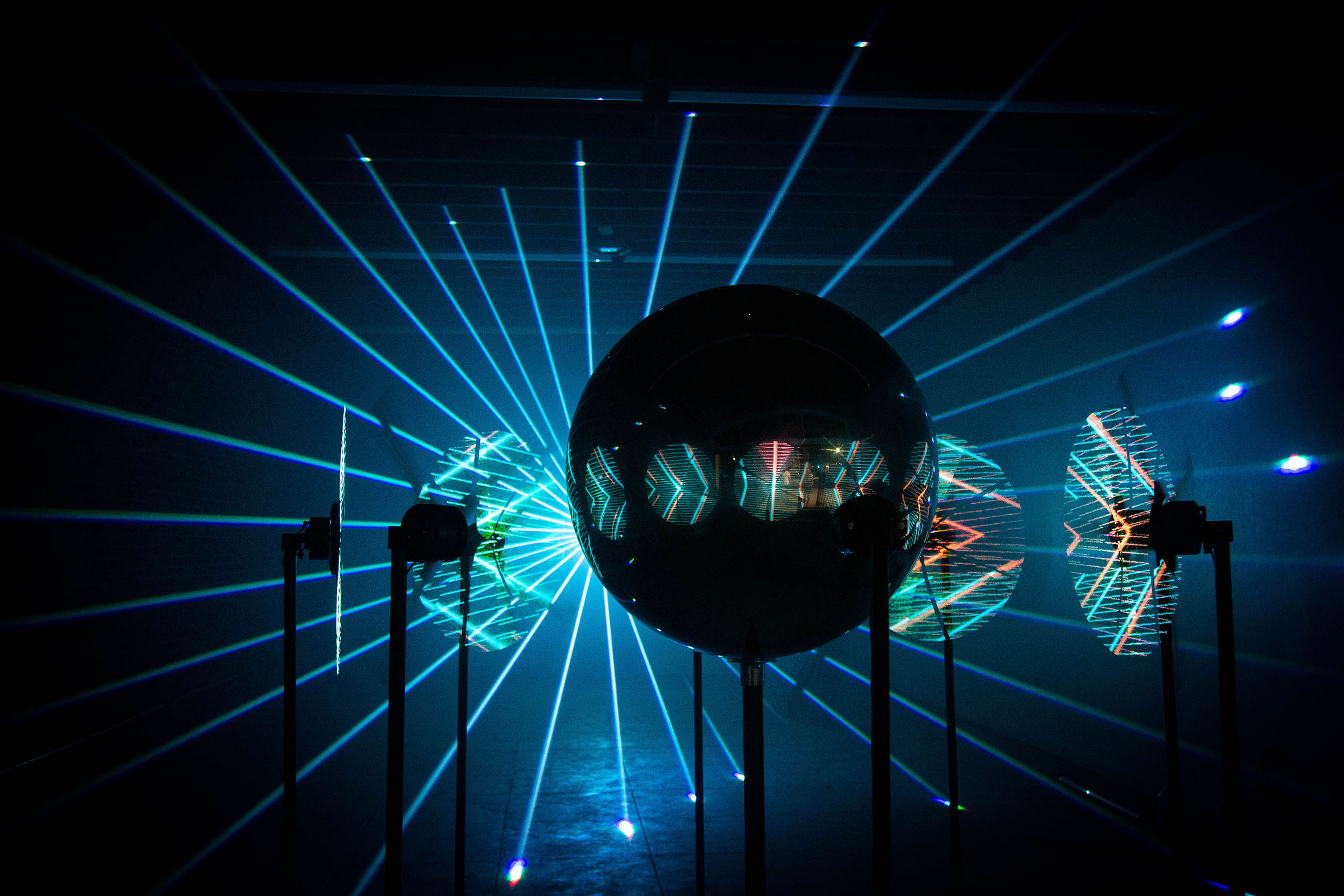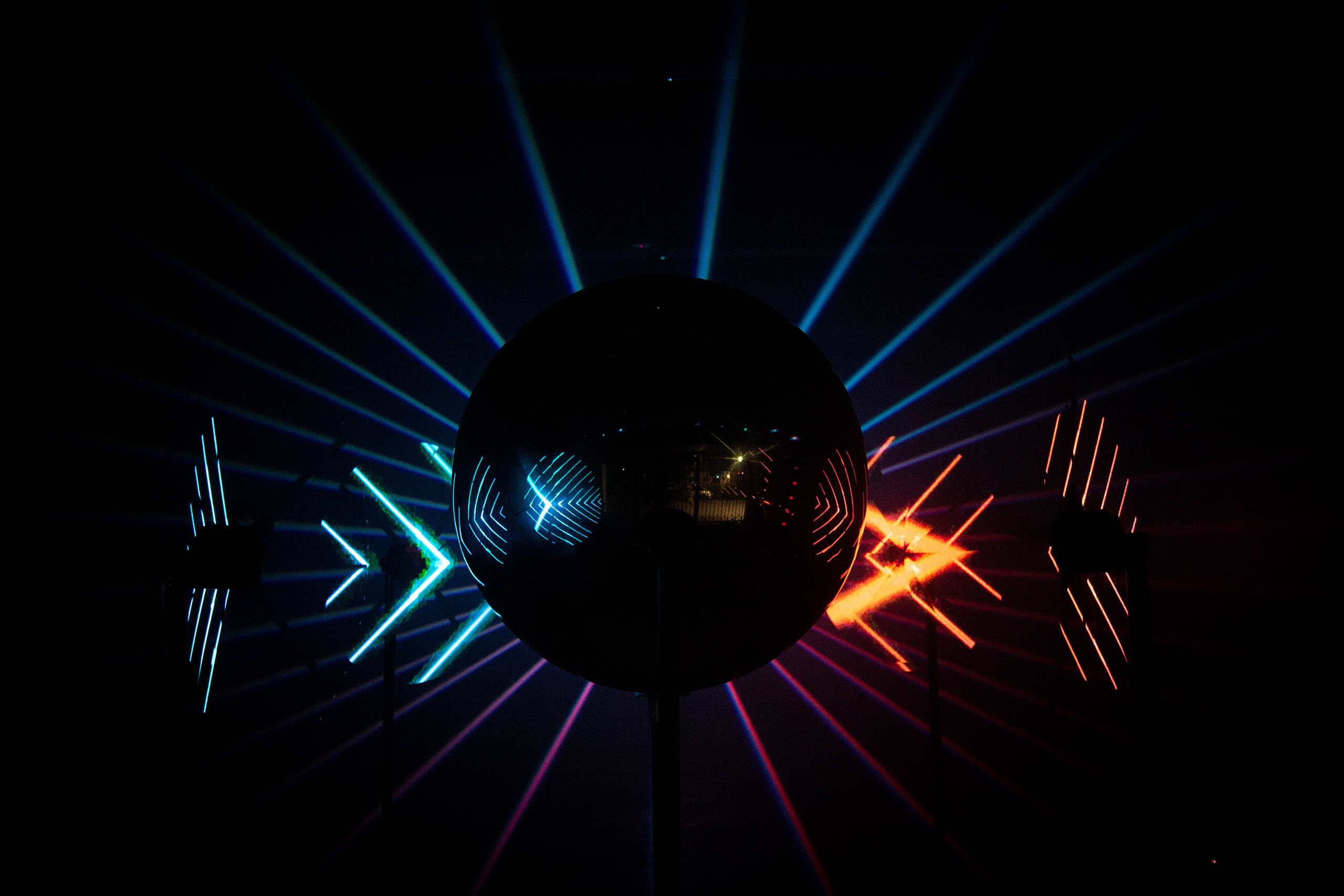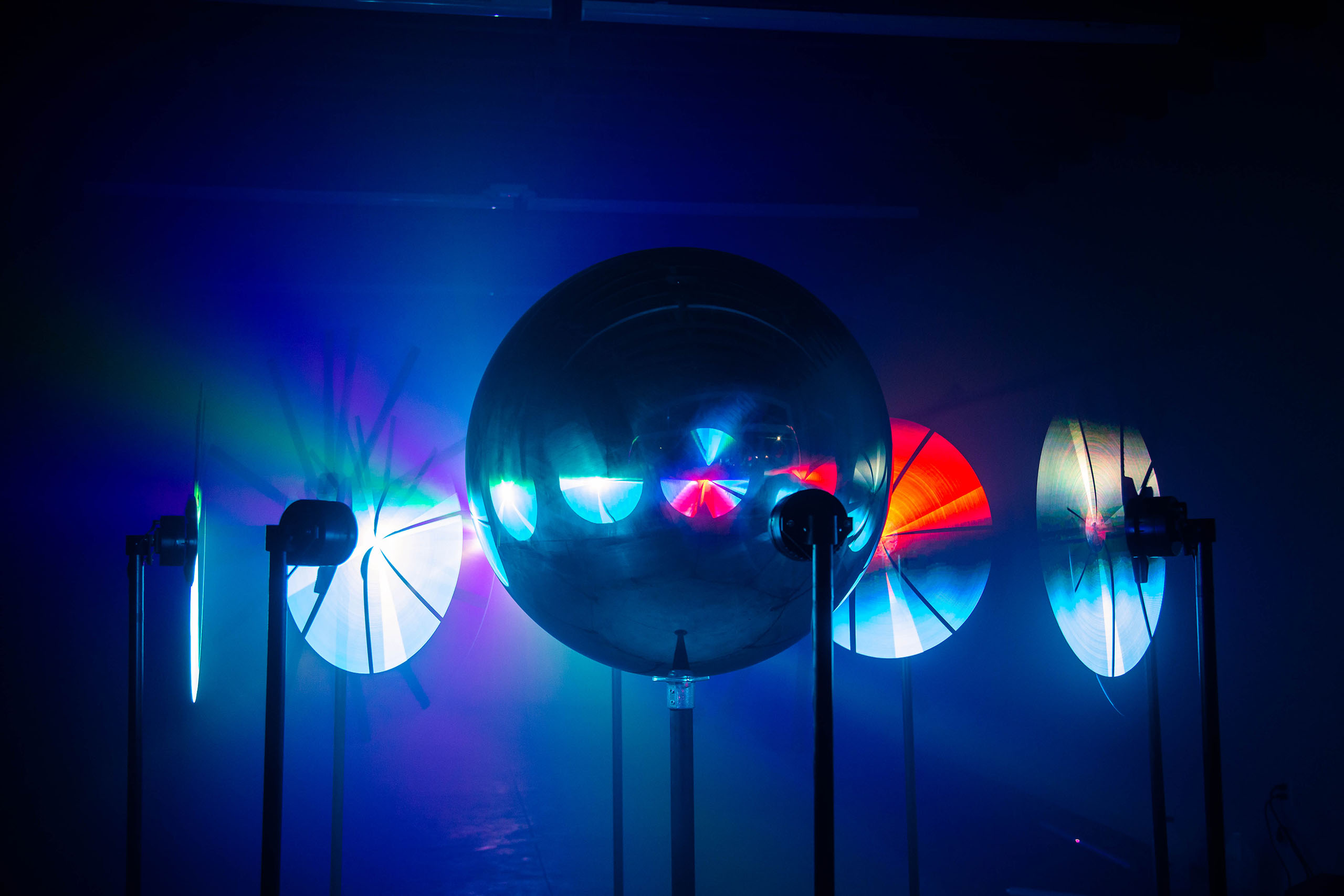 A custom score for the installation is played through transducers on the storefront glass that transform the windows into giant speakers, adding another dimension. The 2-minute long experience begins with simple forms and line based animations, and expands into more complex and organic visuals that fill the room with color and light.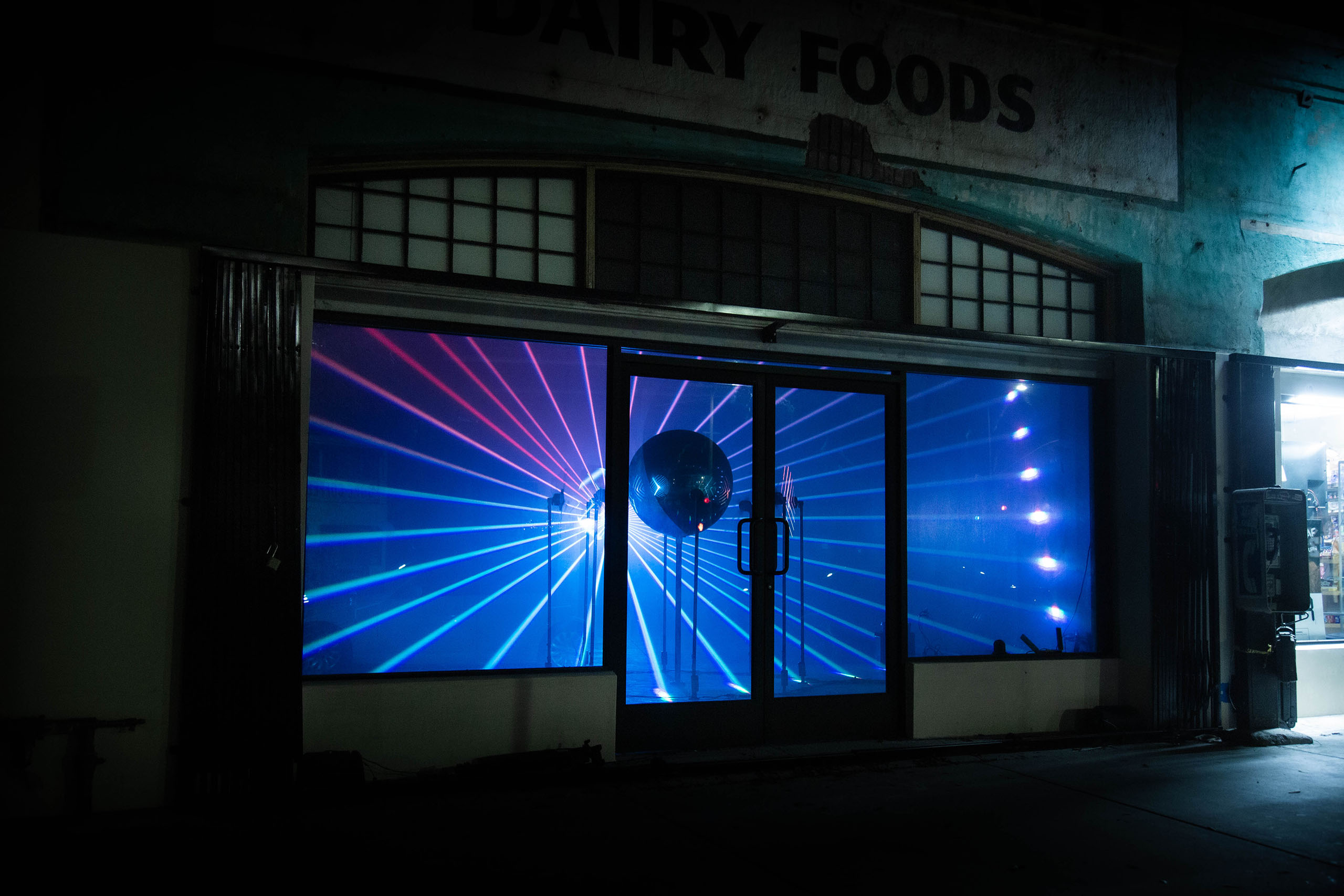 Our team created and implemented all elements of the experience including the audio score, the content, the layout of the fans and the ball, the animation, the programming and all other associated activation elements.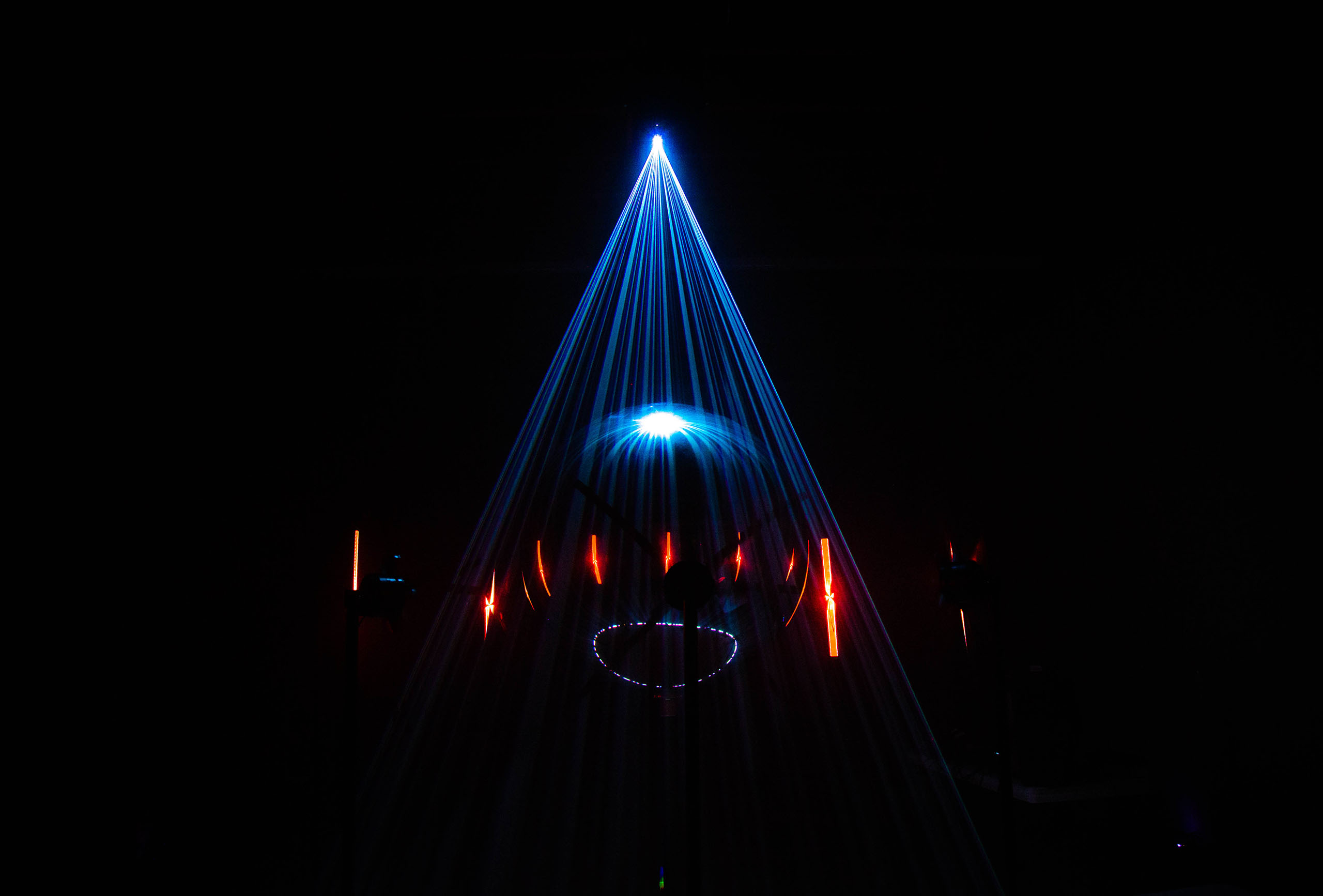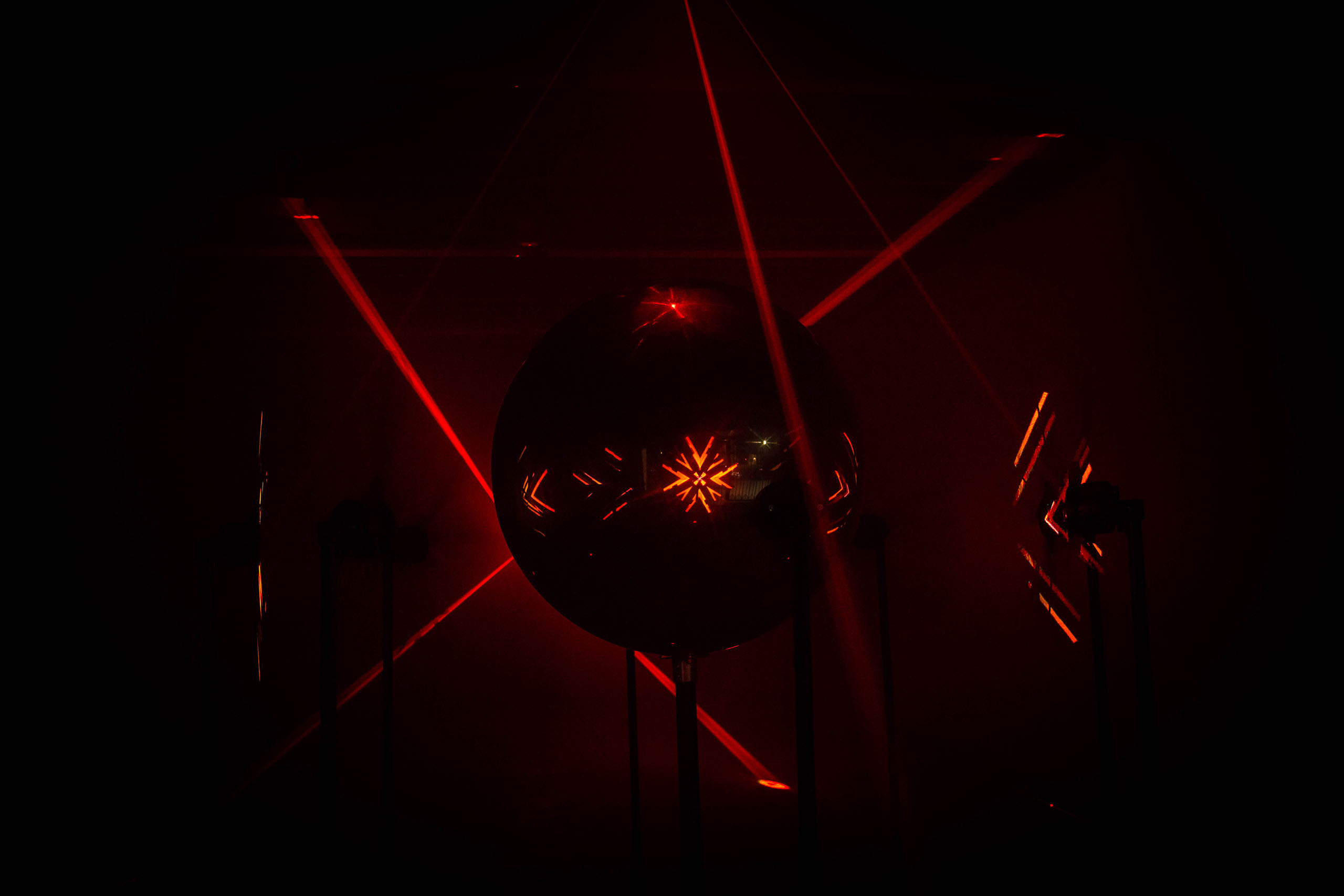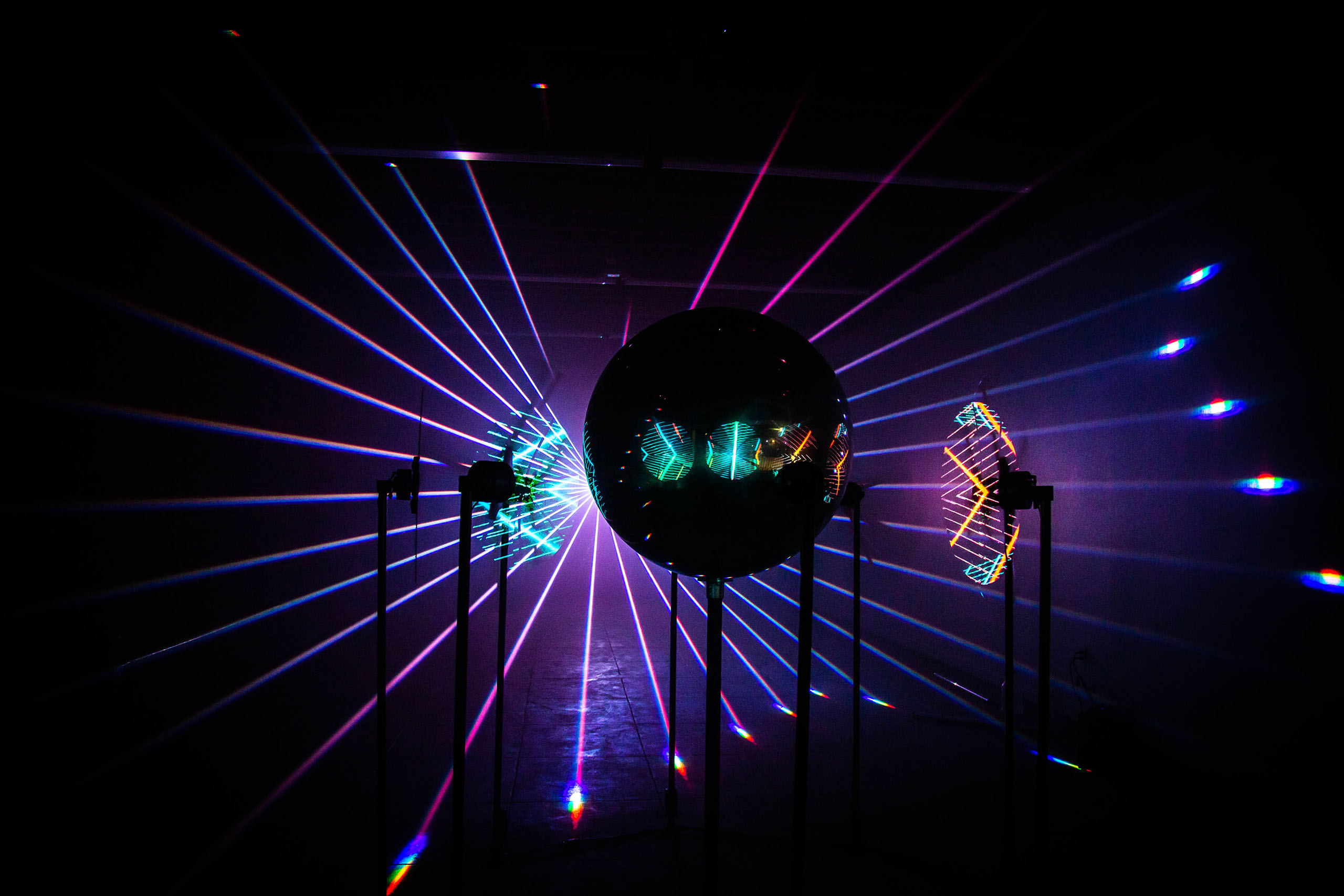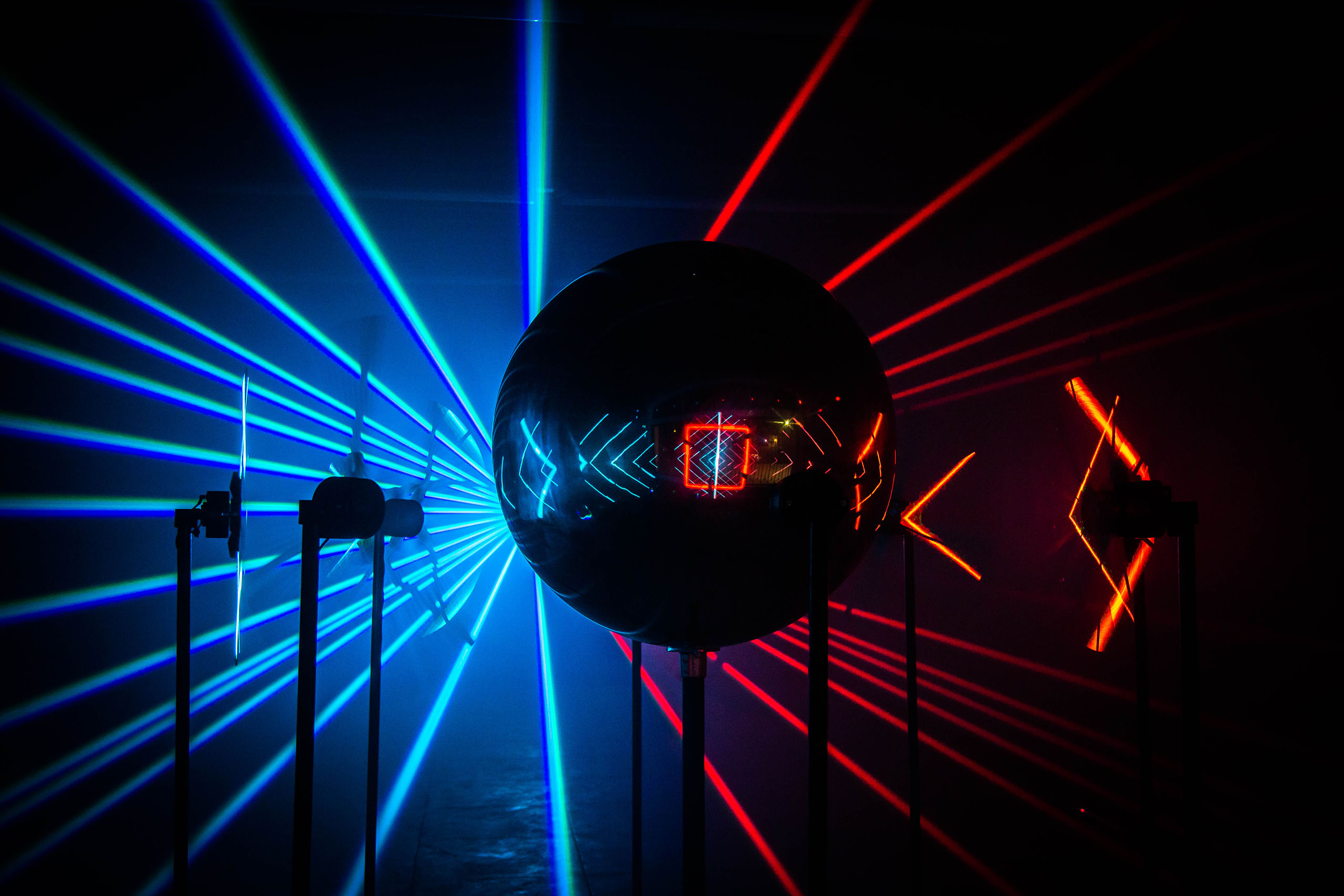 Scope
Creative Technology
Audio / Visual Production
Creative Direction
Design
Experiential Design
Lighting Design
Credits
Laser Programmer: Derek Abbot
Sound Design: Eric Davis