Quarantime
Robots, Arcade
Housed in VTProDesign's Los Angeles warehouse, Quarantime's real-world component is a massive arcade cabinet replete with an LED screen measuring 16 feet high and controlled with 4-foot joysticks, manned by two industrial KUKA robots that found their way out of a manufacturing plant and into the hands of a bunch of tech nerds.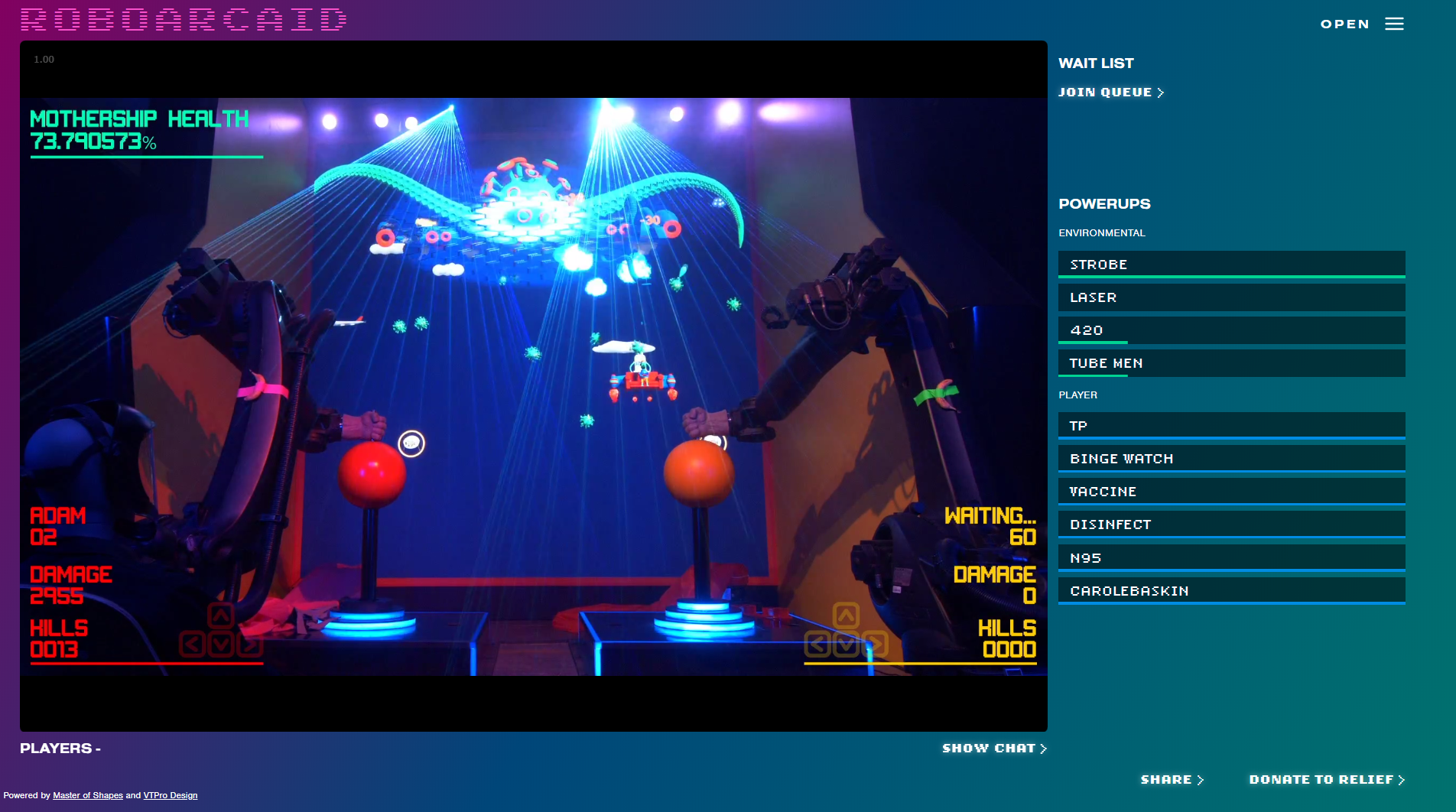 Built from mechanical scraps found on hand and from a job that was canceled due to the coronavirus shutdown, the arcade cabinet, joysticks, and robots were originally meant for a live installation experience at SXSW. VTProDesign and Master of Shapes decided to join forces to experiment with new techniques and technology and quickly adapt the concept to bring it to a virtual audience.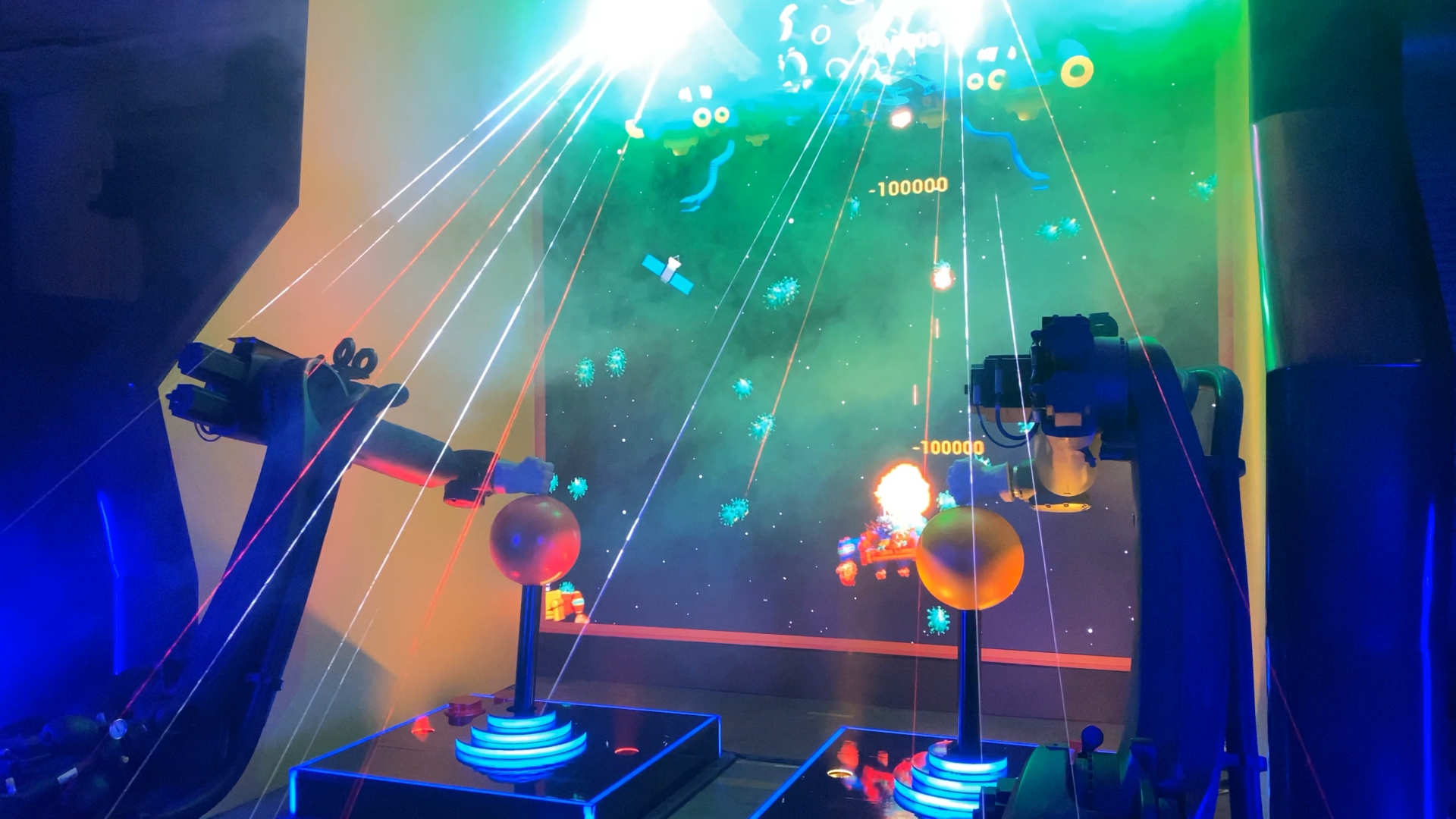 Quarantime gameplay is truly a collective effort, with players building their progress on top of each other, not dissimilar to the community cooperation needed in our current physical reality to stop the spread of COVID-19. Players are tasked with working together remotely via an interactive live stream to target and defeat the growing Coronavirus and save the world. With wild visuals, custom sound design, intelligent lighting, and a somewhat ridiculous storyline, this is a concept only conceivable during a global pandemic.
"For us, this project was right at the core of who we are as a company; it's about having fun, pushing ourselves, and collaborating with our friends. We hope it gives people a good laugh and some fun while they are staying safe at home."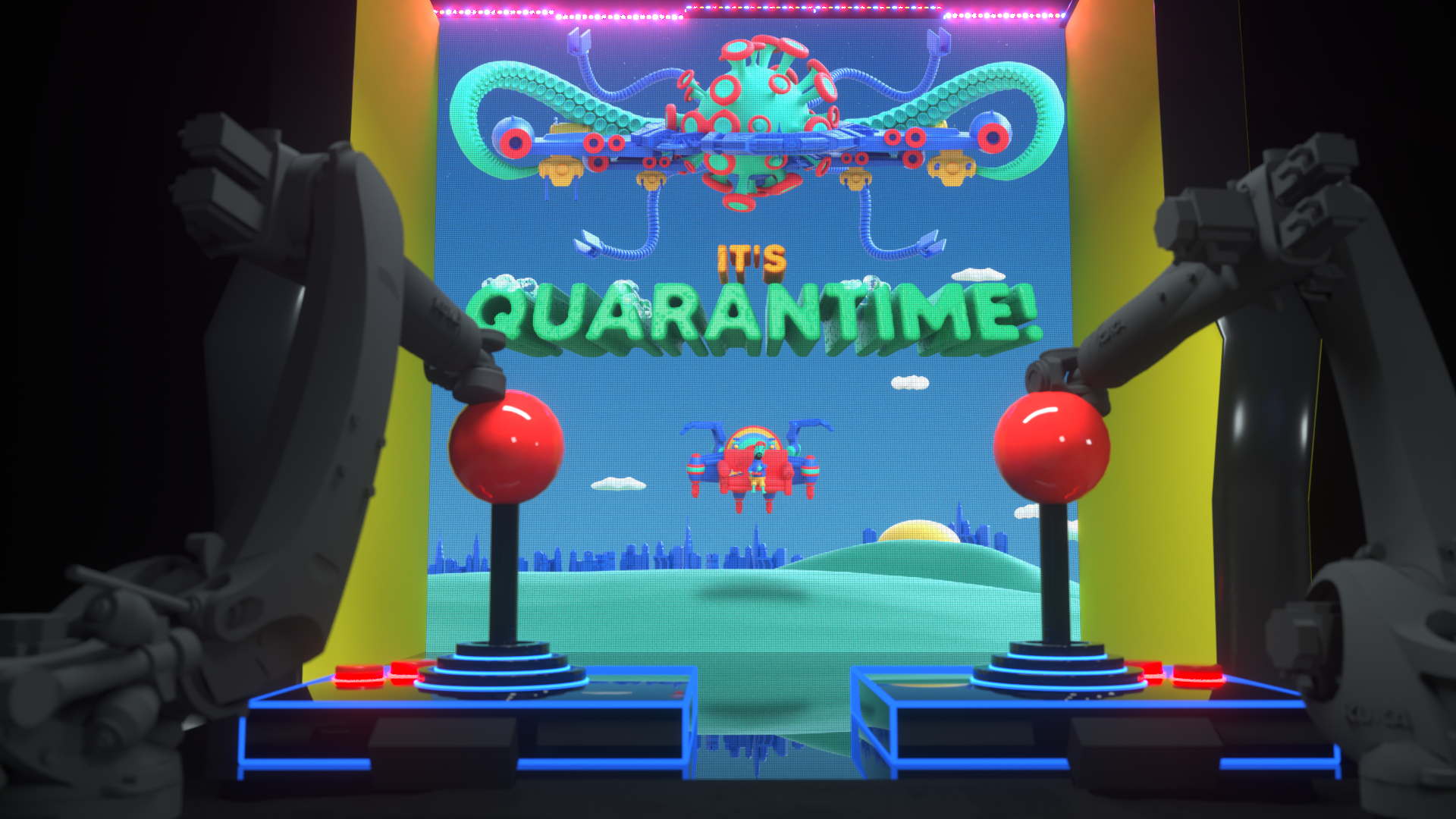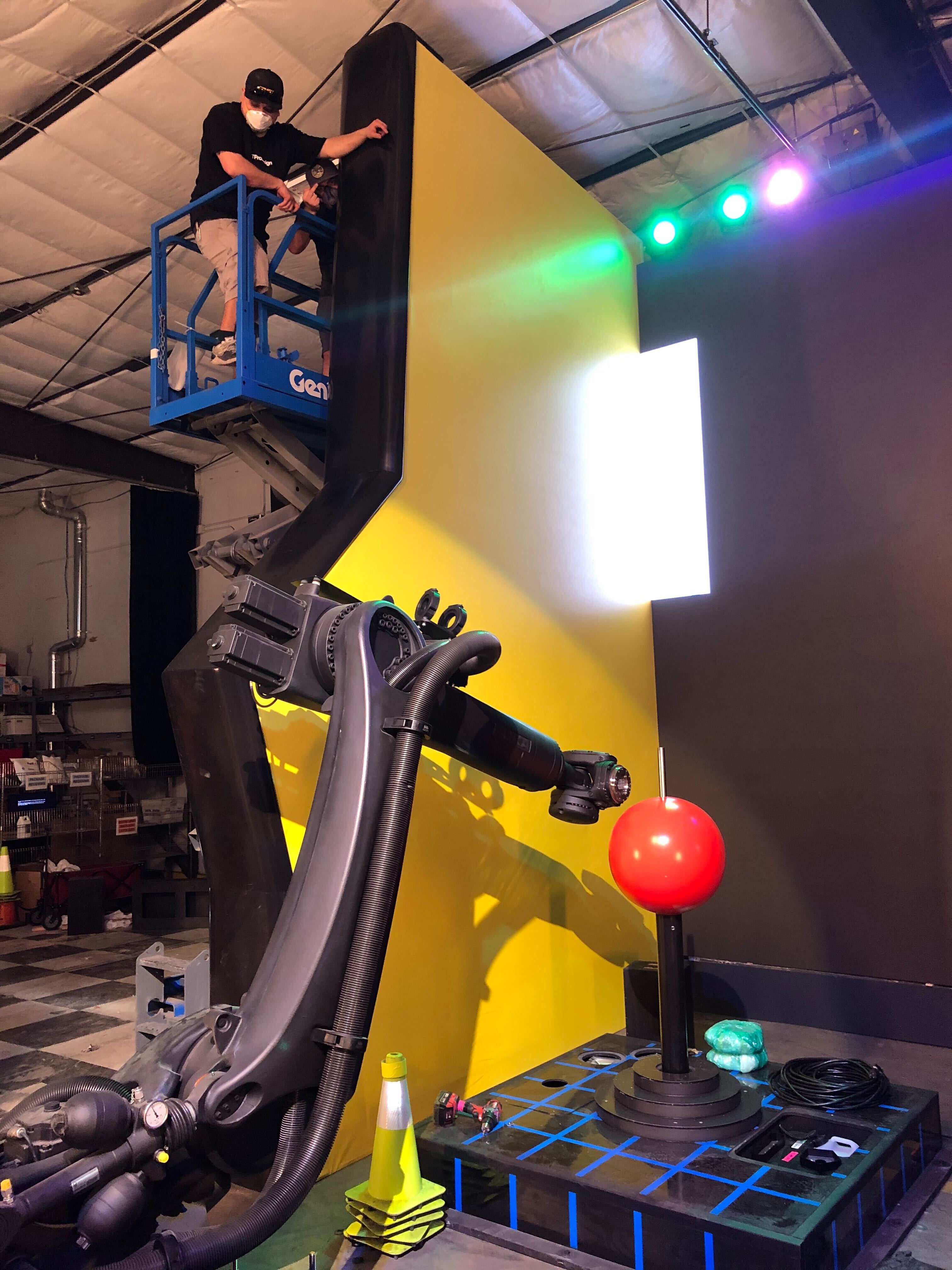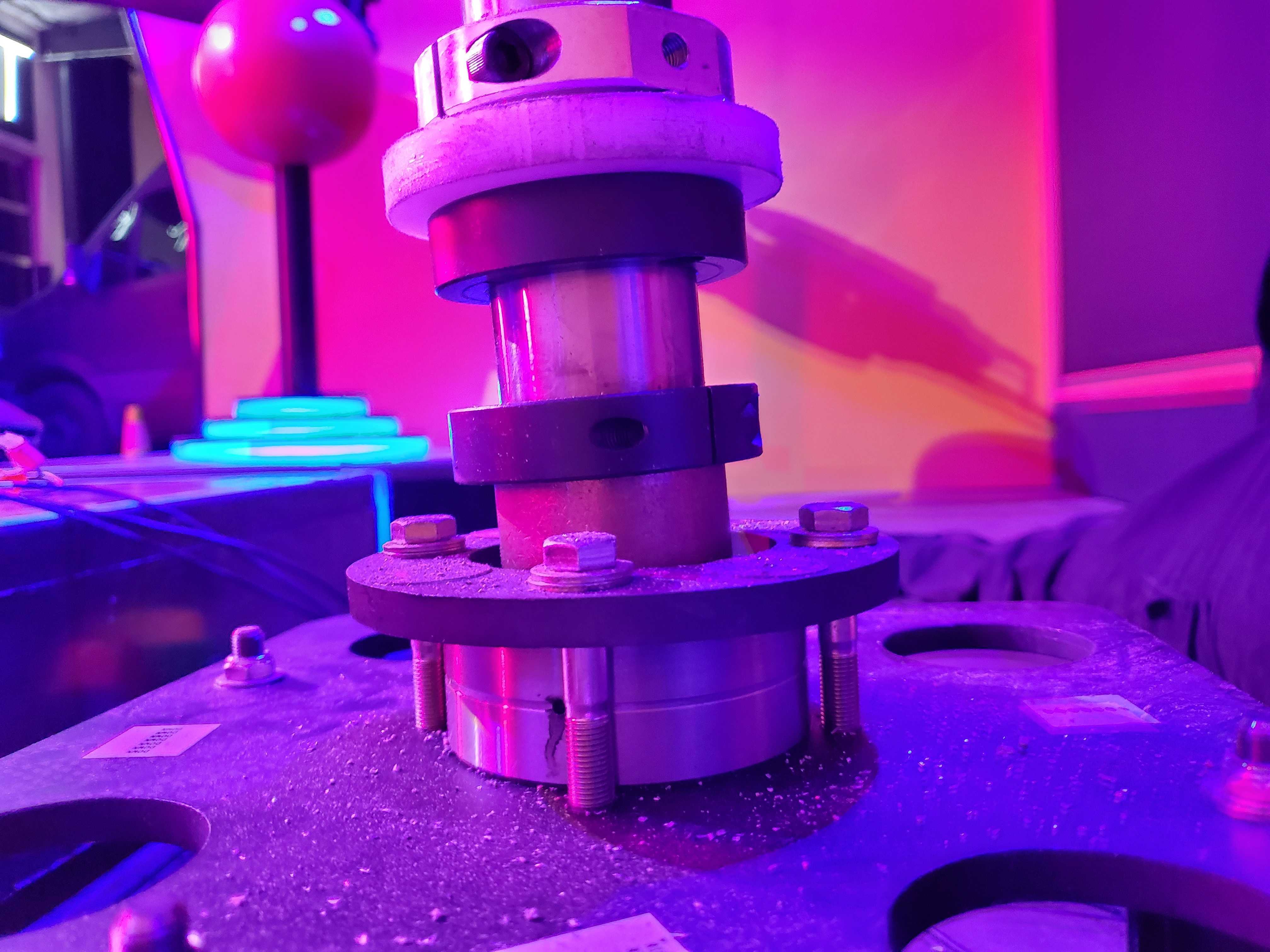 Scope
Creative Technology
Robotics