Adobe MAX 2022
Technology and art, combined
A brand's logo is its fingerprint. It's the identifier that sets it apart from the competition. A strong logo design communicates a brand's essence, values, and message in a single image. It is the cornerstone of brand identity, representing a company's reputation and credibility.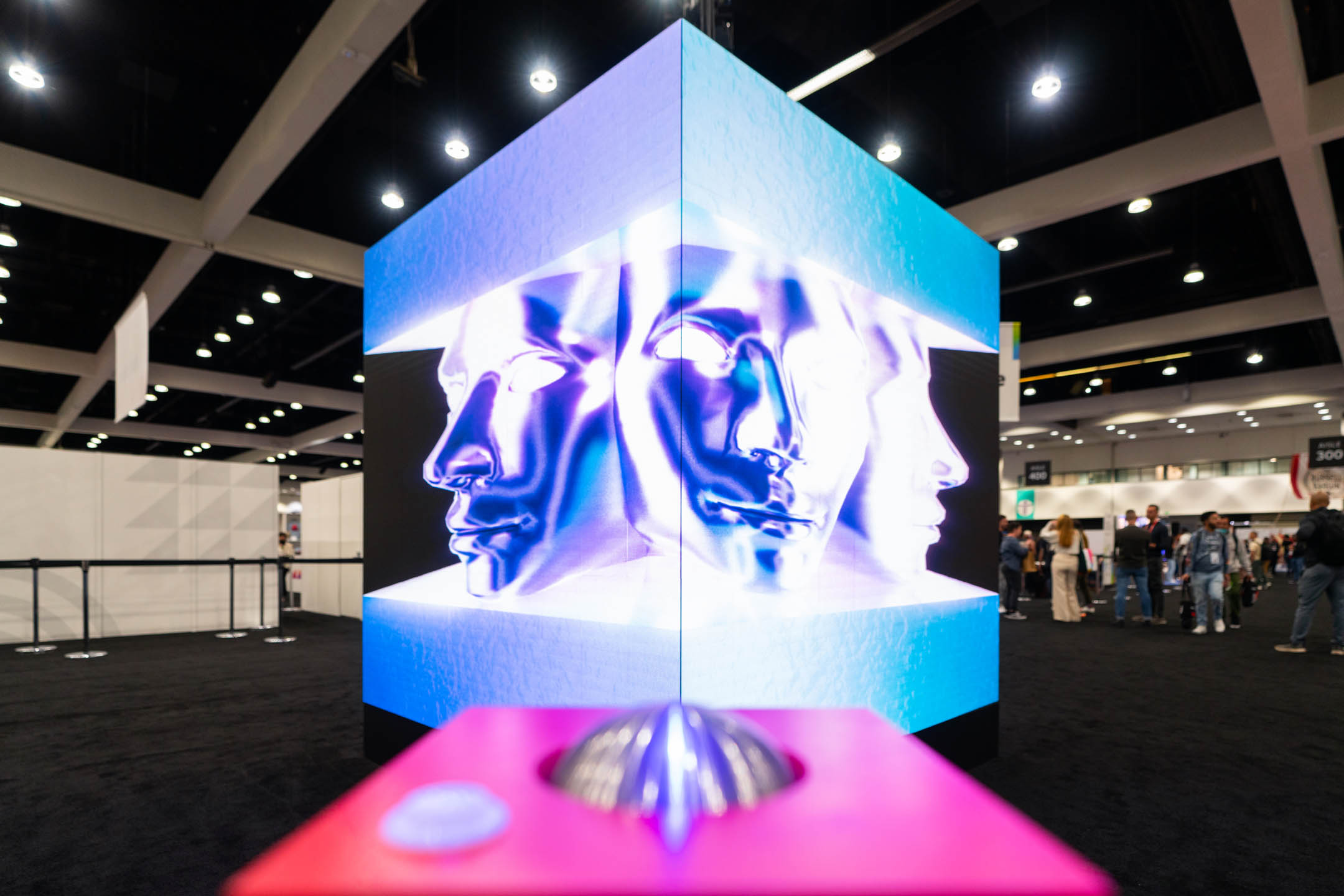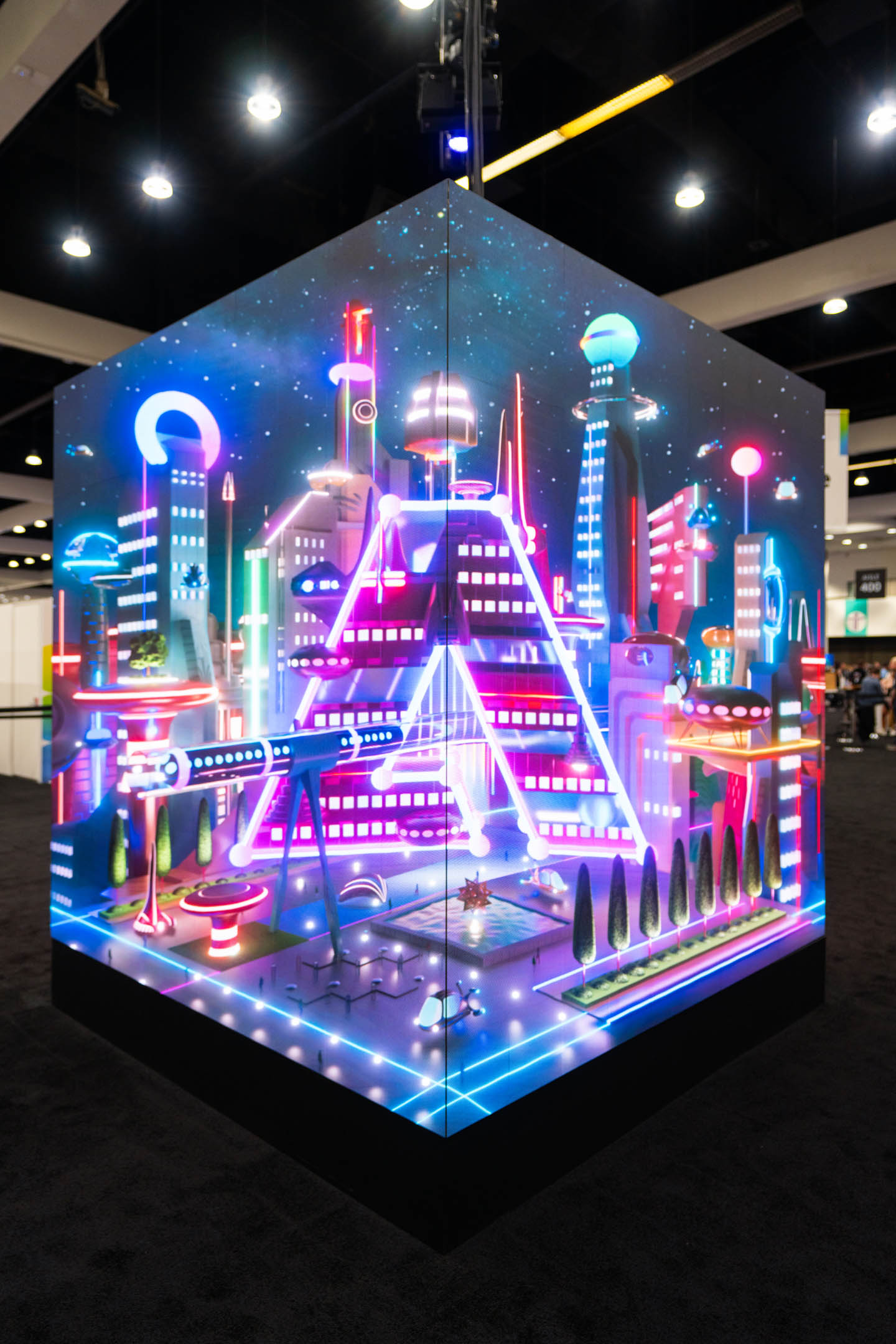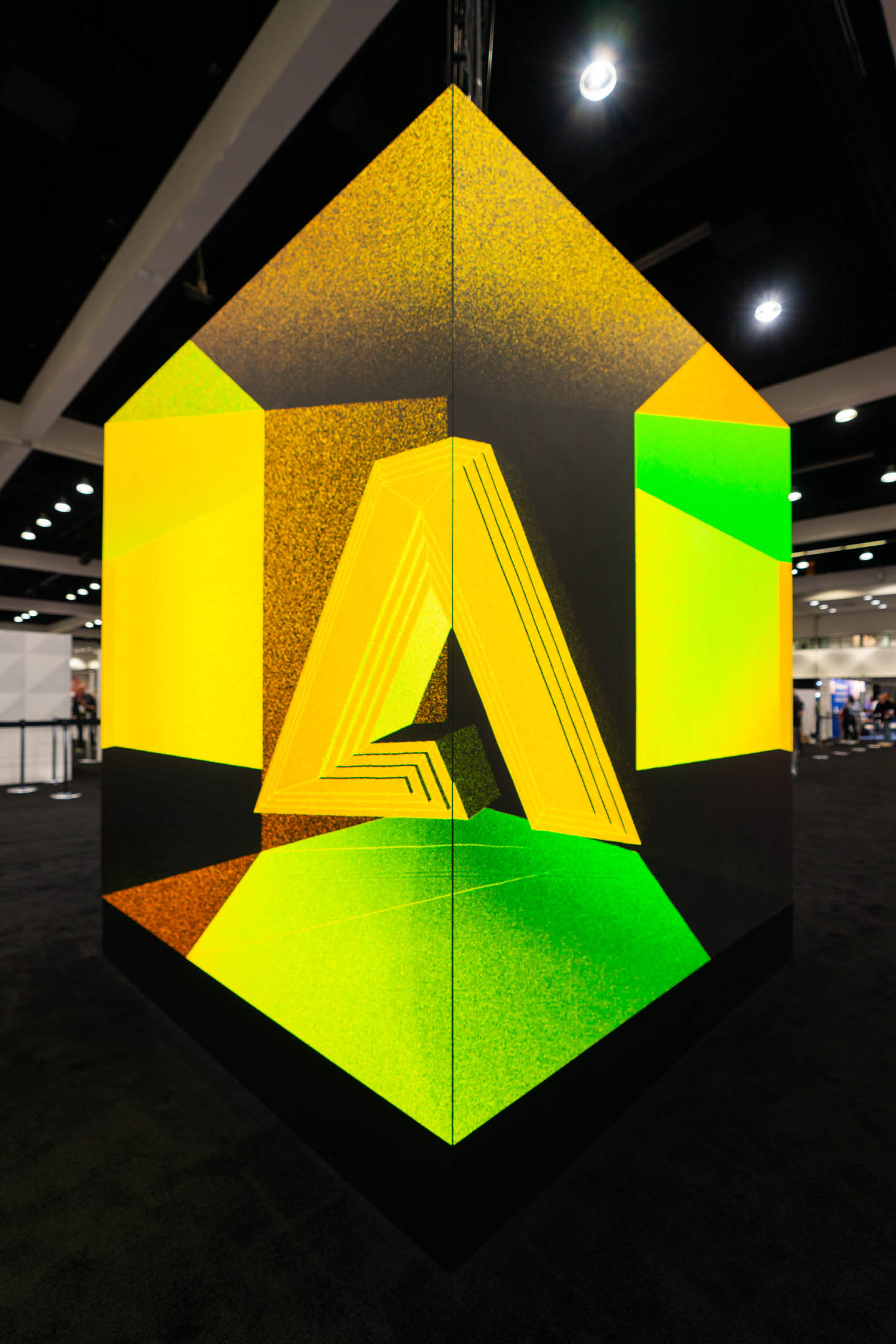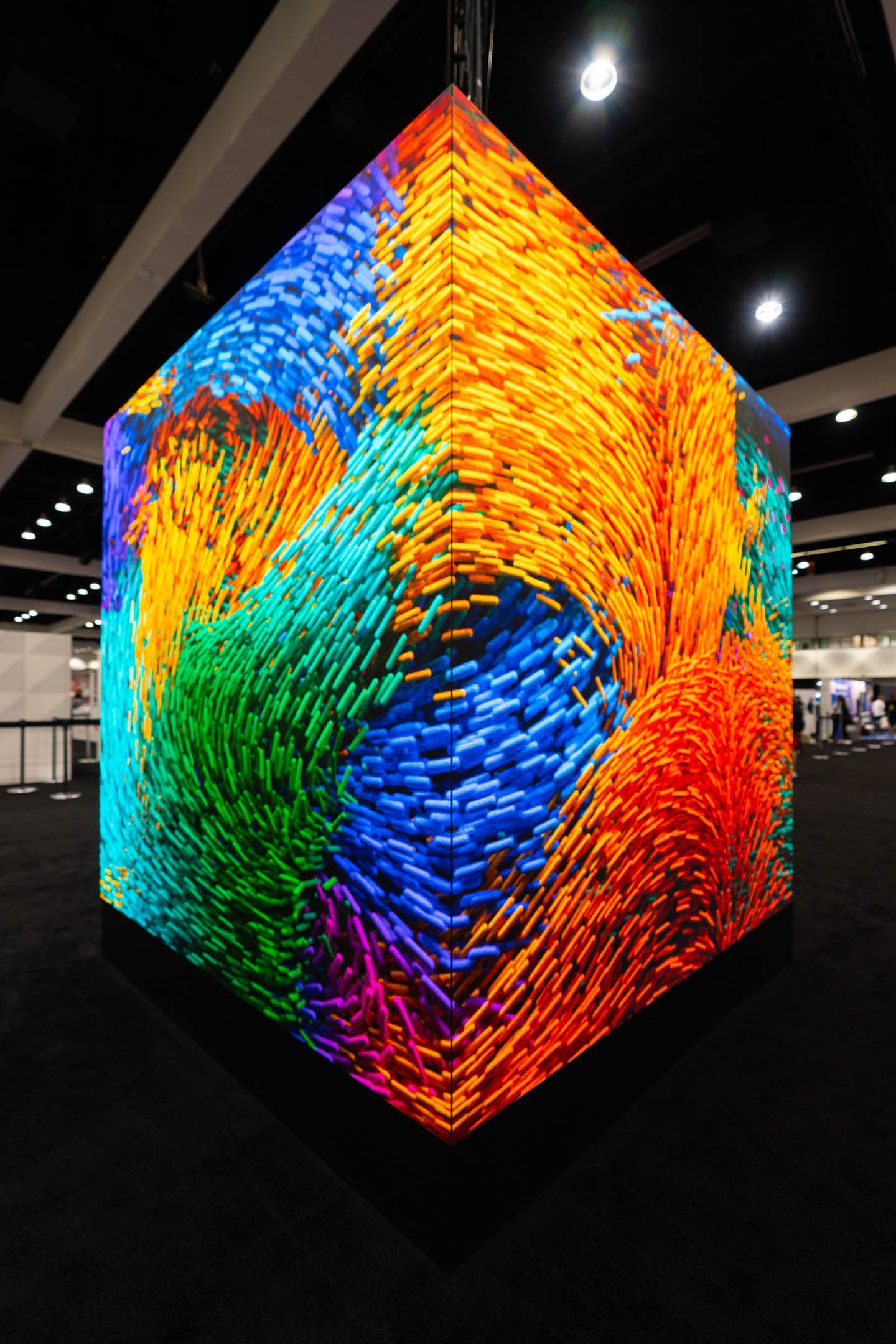 At their 2022 Adobe MAX conference, Adobe sought to infuse its identity system with creativity by introducing a dynamic logo that merged architecture, technology, and art while providing visitors with a chance to play and interact with it in real-time.
We made this happen by designing and crafting a giant LED cube featuring trippy anamorphic illusions that invited viewers to interact and immerse themselves in three-dimensional worlds created by Adobe Creators. These artworks pushed the boundaries of conventional content and tested the limits of human perception, experimenting with different styles and techniques to reimagine the classic Adobe logo.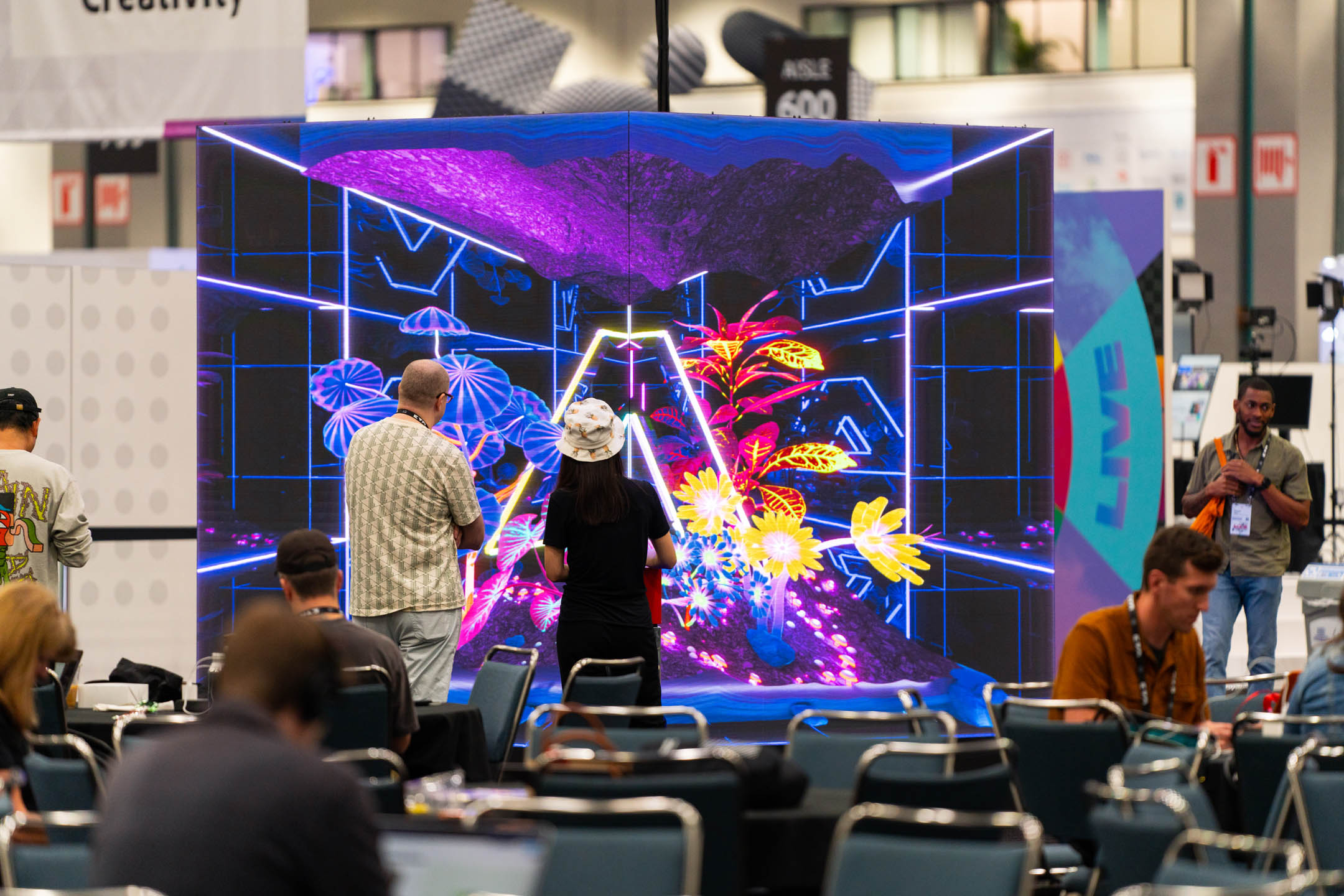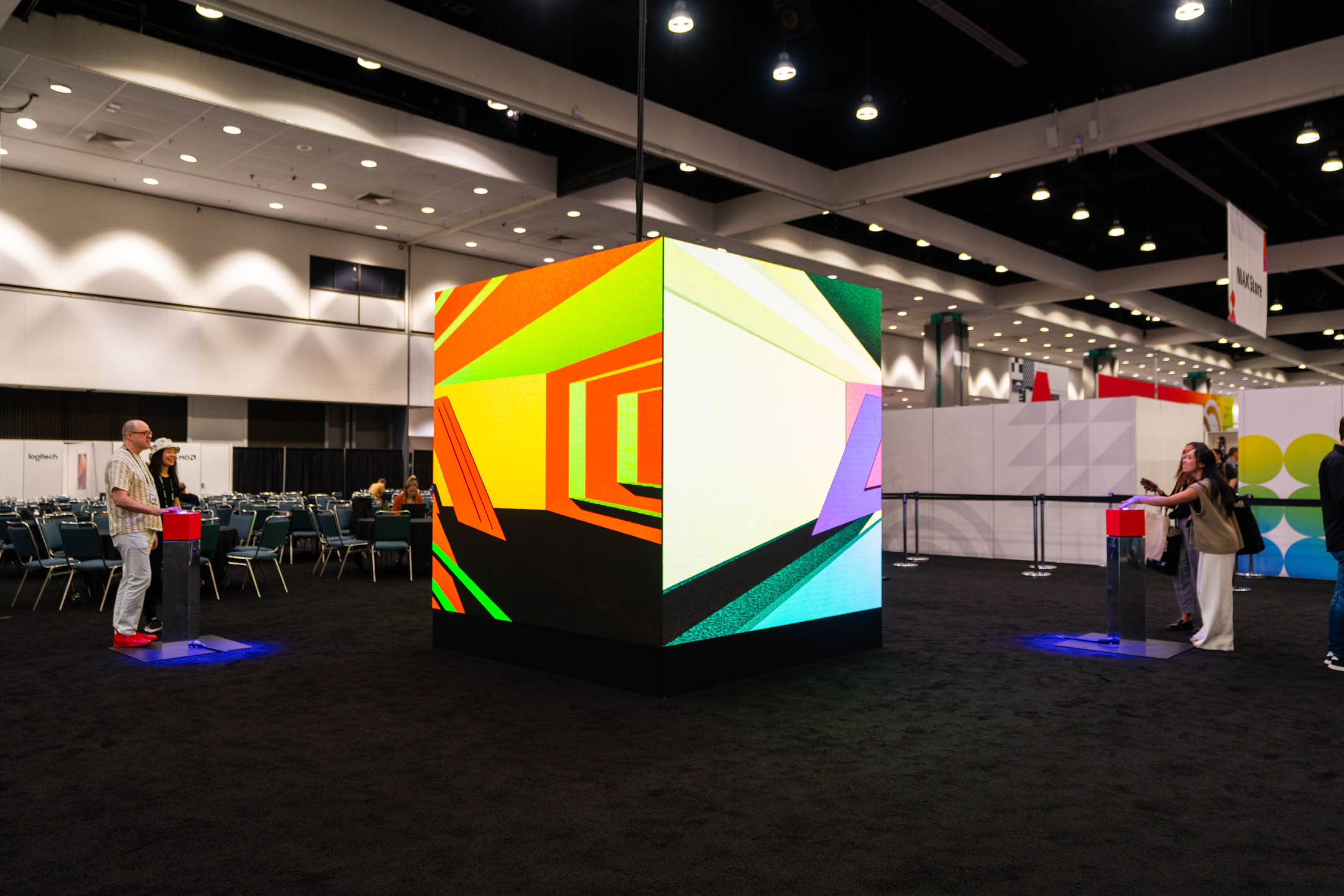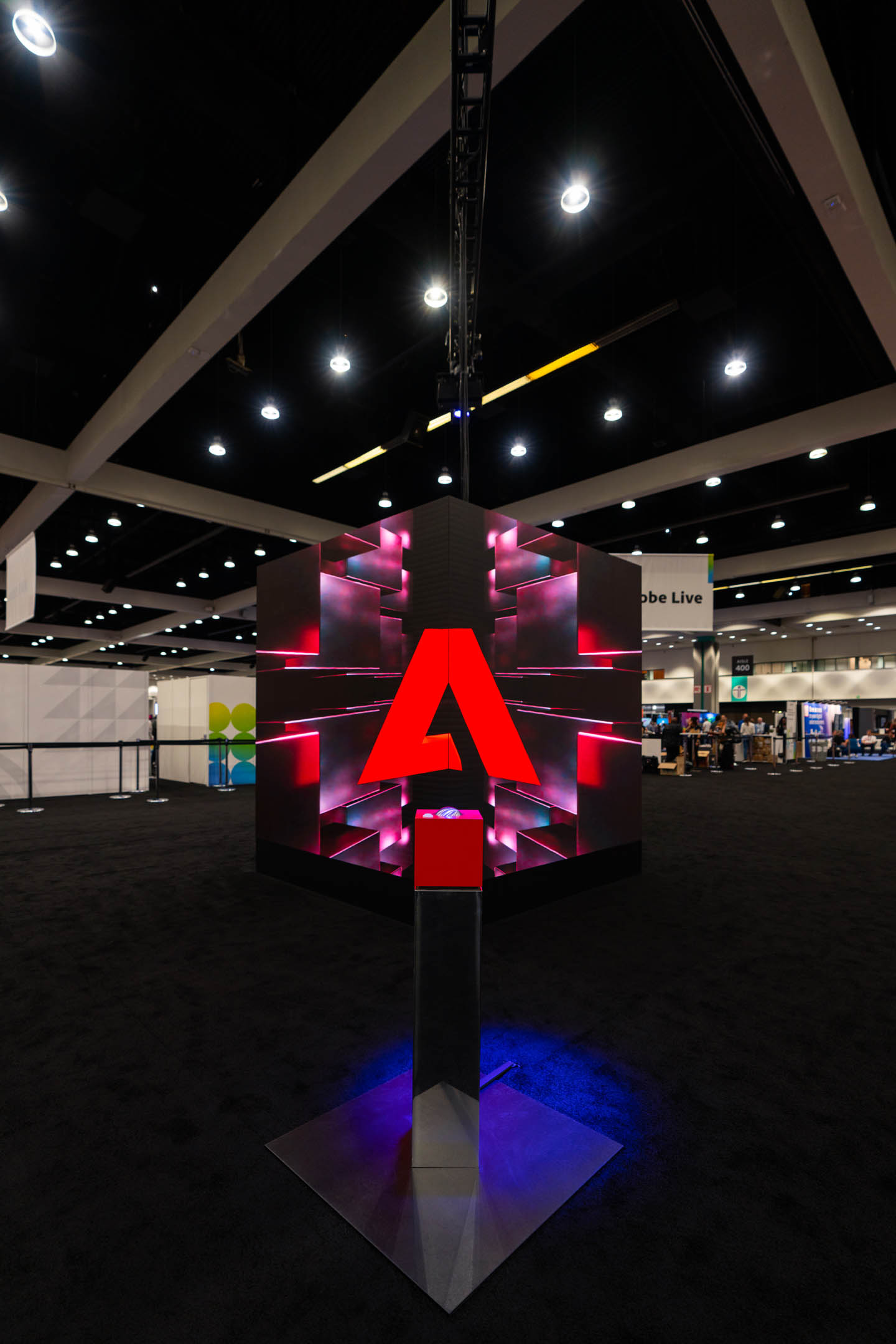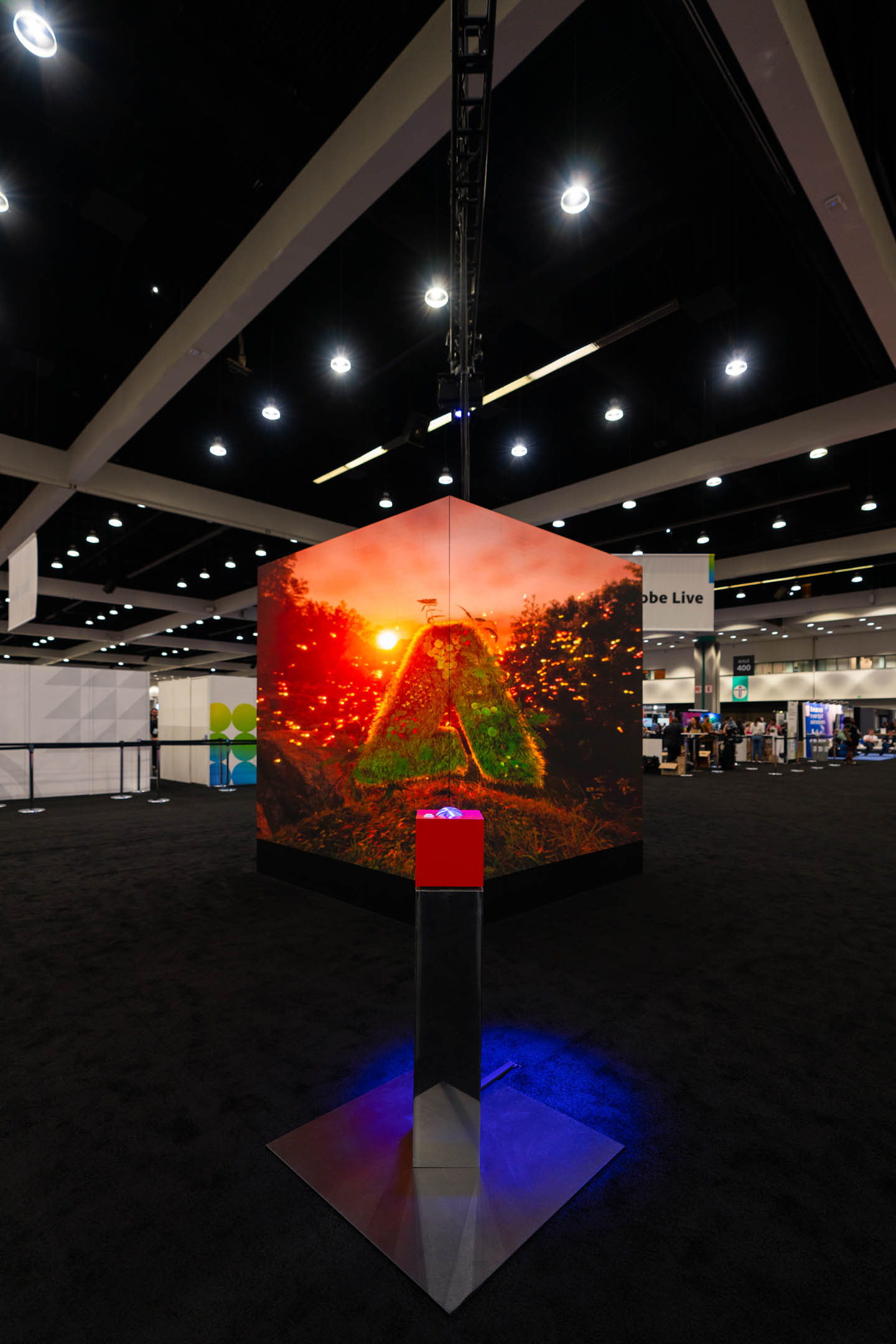 The team worked tirelessly to perfect the illusion, ensuring that it was both visually stunning and technically feasible. We used specialized software to create the illusion and tested it extensively to ensure that it would work on the LED display.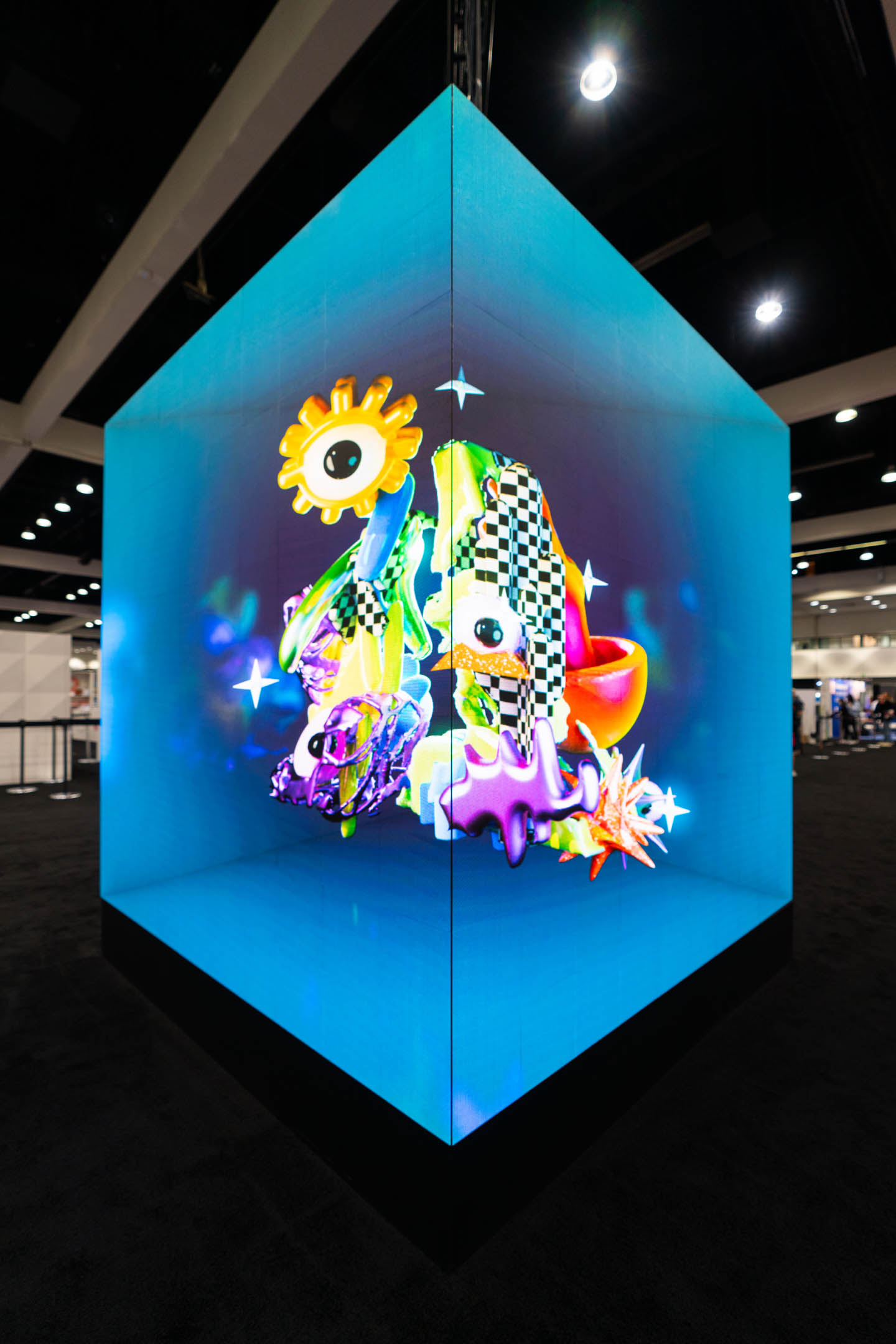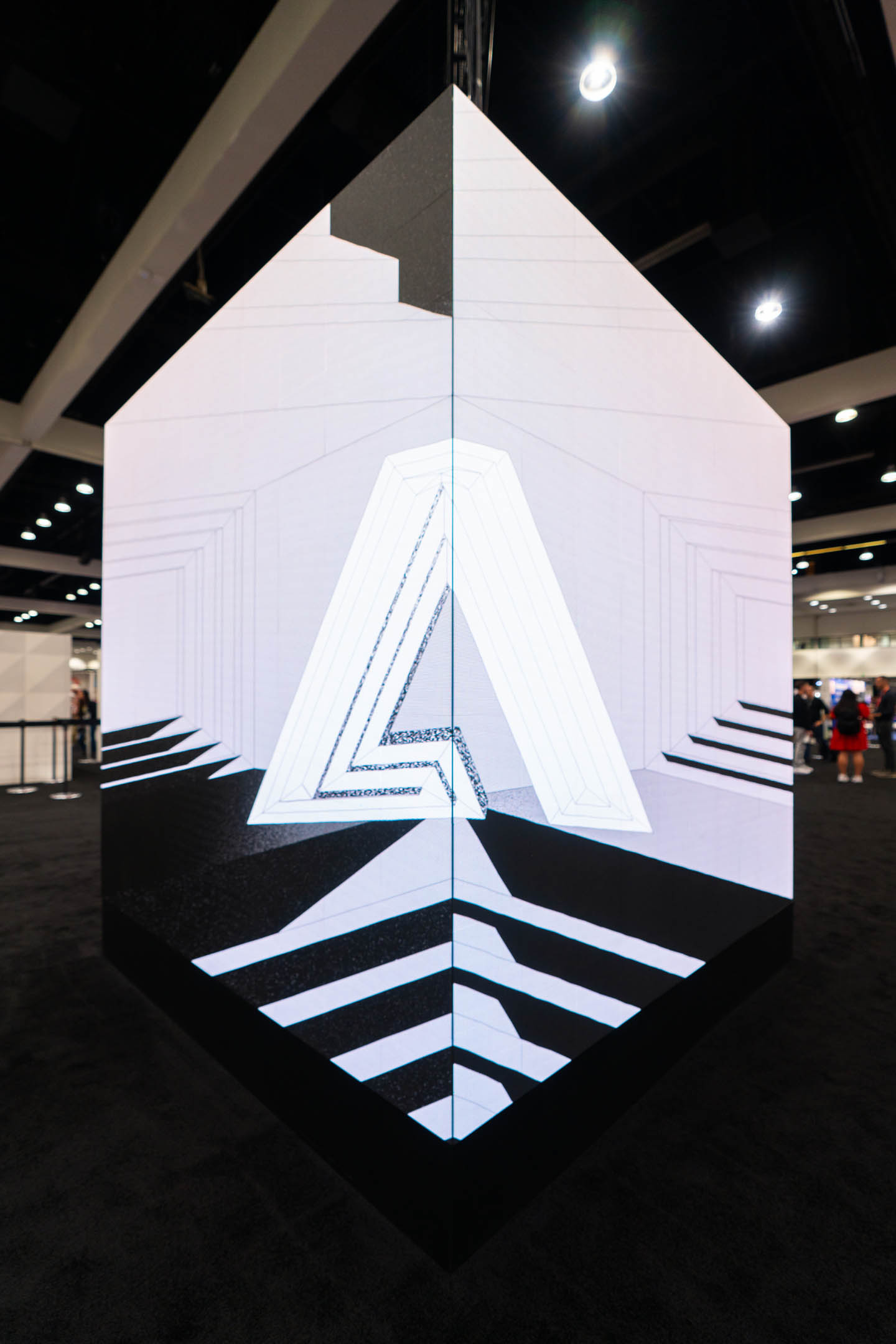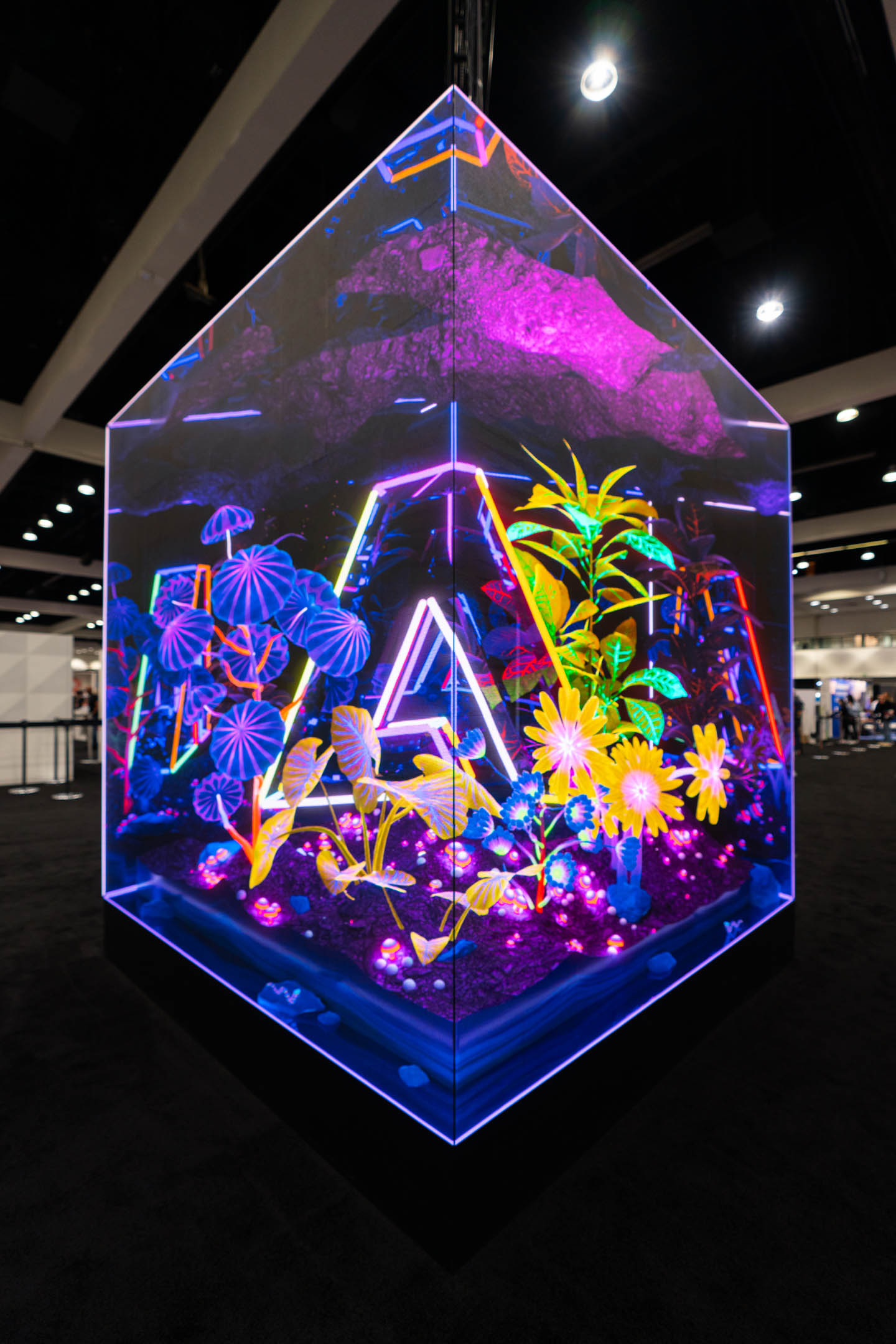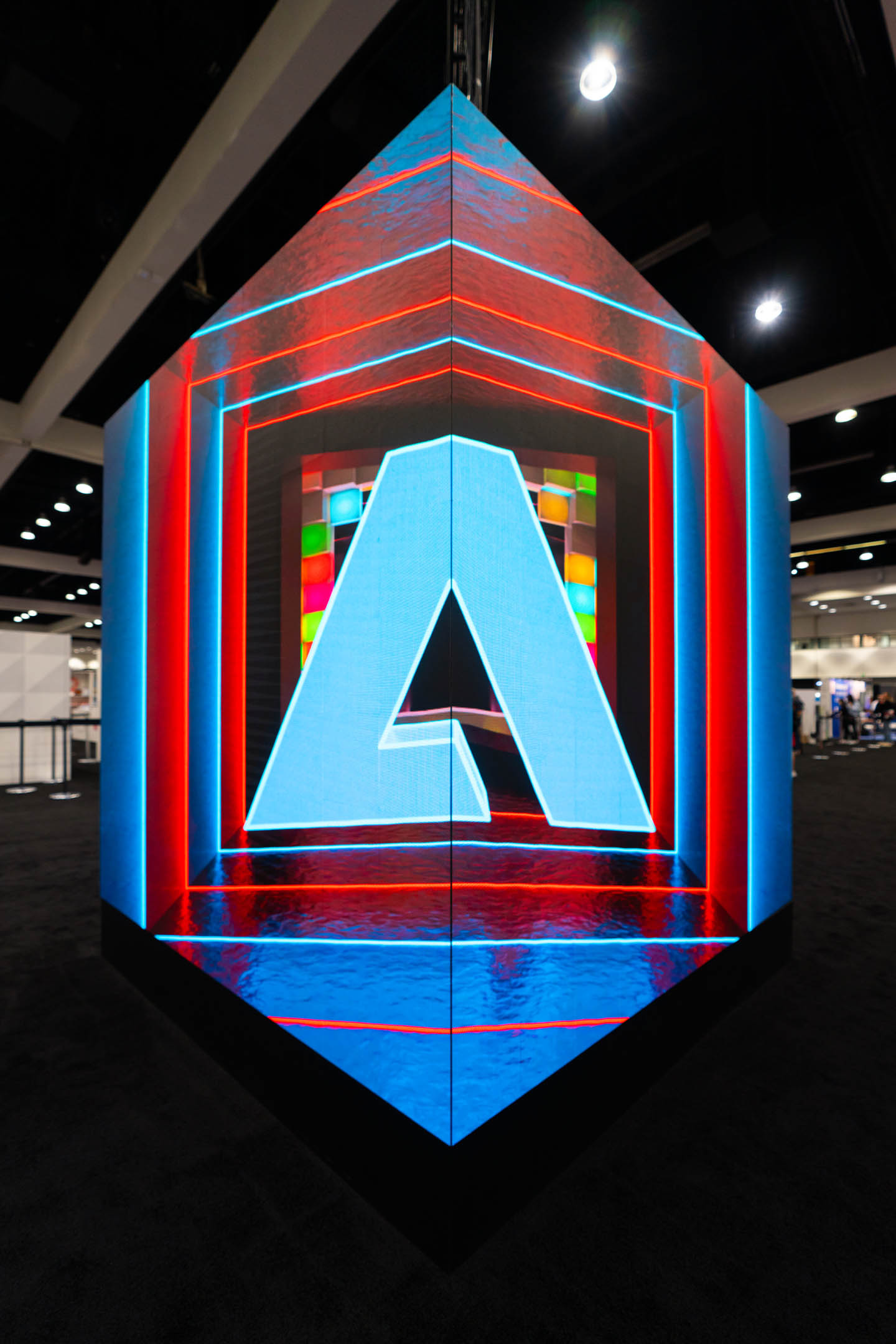 The installation was a stunning visual form in space, a vehicle for content delivery, and a surface for user interactions. It was an immersive experience that utilized content and creativity to express the idea that Adobe makes anything possible.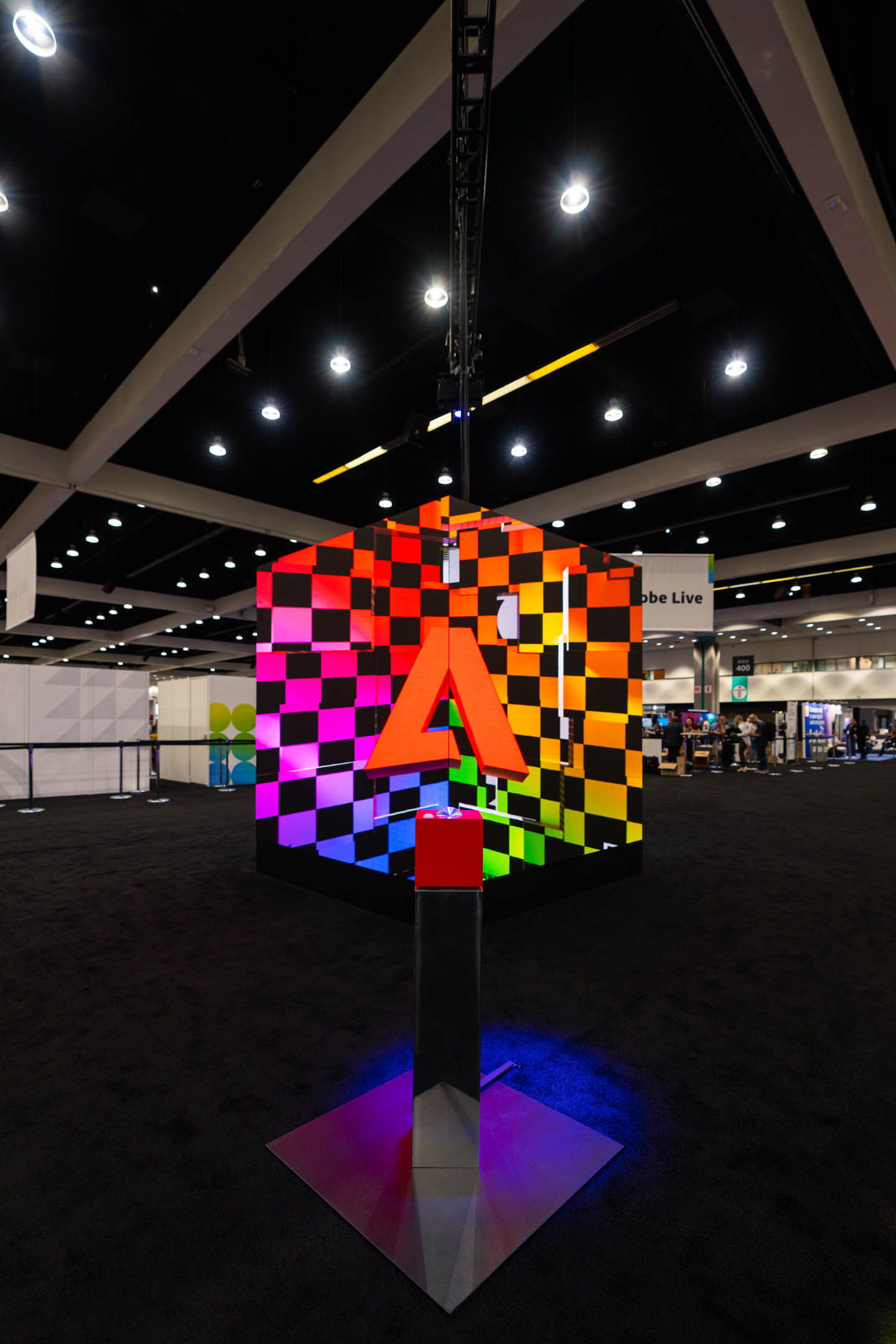 Scope
Project Management
Audio / Visual Production
Design
UX / UI
Software Development
Experiential Design
Creative Technology
R&D / Prototyping
Interactive Installation
Operation / Support
Credits
Artists:
Anna Carolina Estarita-Guerrero
Emmet Feldman
Hailey Mendoza
Jordan Ariel
Nate Mohler
Sachiko Yamashita Grasseler
Tim Digulla
VTProDesign:
Executive Producer: Paul Elsberg
Producer: Lucas Durand
Associate Producer: Madeline Lavery
Executive Producer – Creative Technology: Zach Saale
Lead Software Engineer: Colin Honigman
Senior Programmer: Charlie Wilson
Creative Technologist: Dom Ricci
Executive Creative Producer: Mike Lee
Creative Producer: David Lin
Executive Creative Director: Alex Ilten
Creative Director: Akiko Yamashita, Annie Chen
Production Manager: Ryan Brown