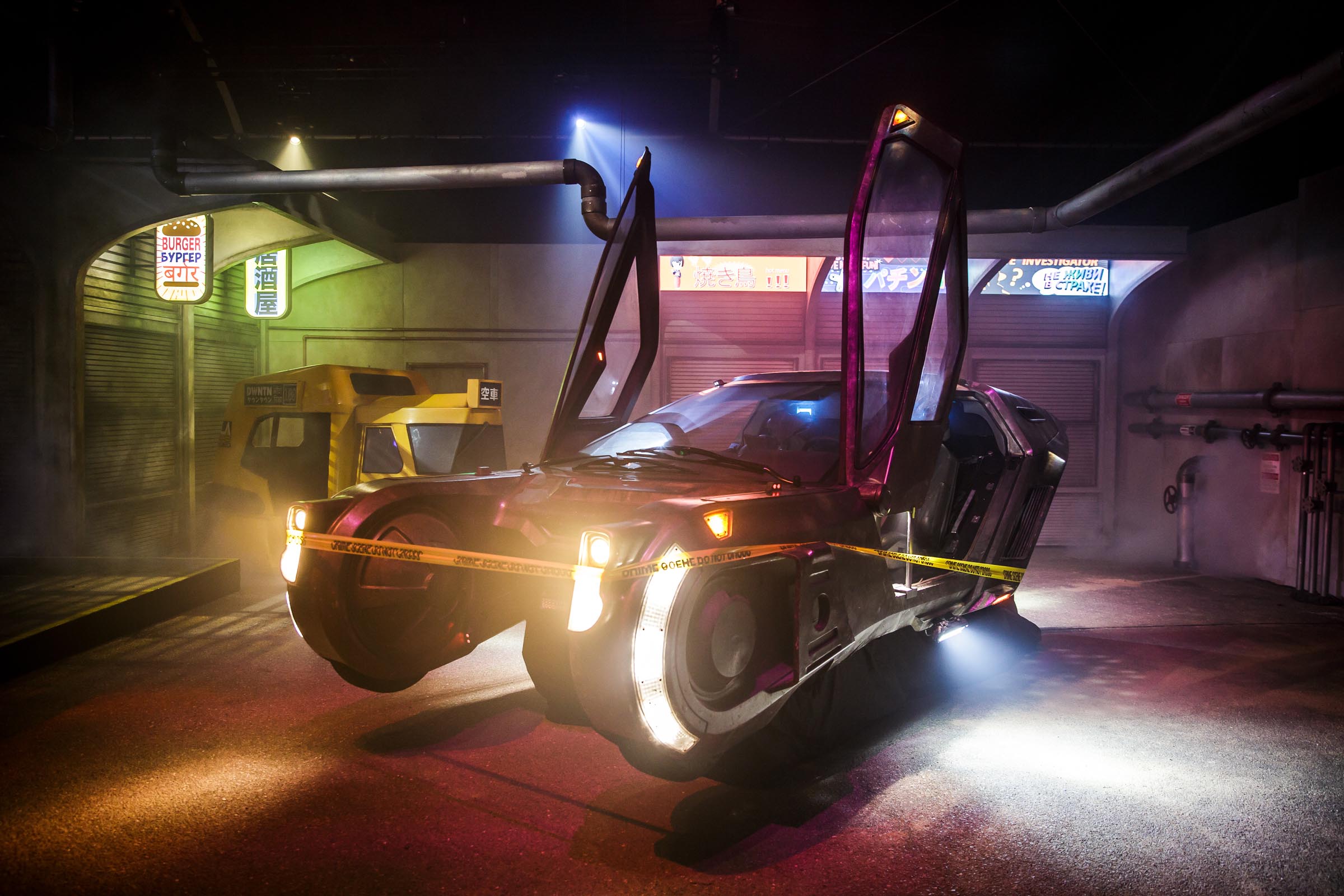 Blade Runner
2049 Experience
Immersive Experience
For Comic Con 2017, we transformed an empty parking lot into the world of Blade Runner 2049. A VR experience kicked off the interaction, plunging audience members into the world of the film; a real life dystopian Los Angeles.
VTProDesign handled all scenic design, animation and production for LED screens, development and implementation of rain elements, and all fabrication and lighting for the experience.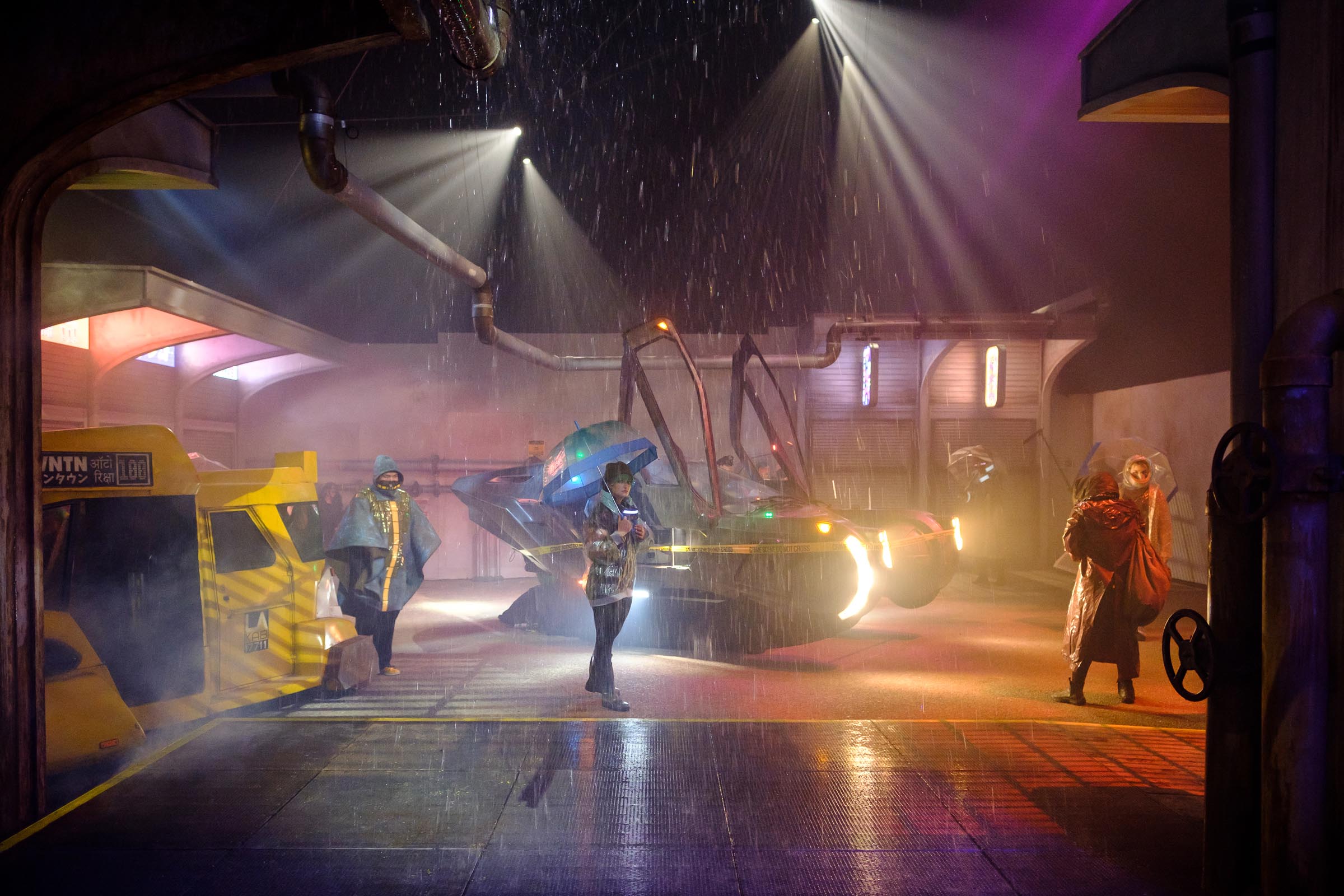 Attendees used RFID technology to trigger interactive moments throughout an atmospheric marketplace that was decorated with snow, dirt, acid rain, and real udon noodles to sample.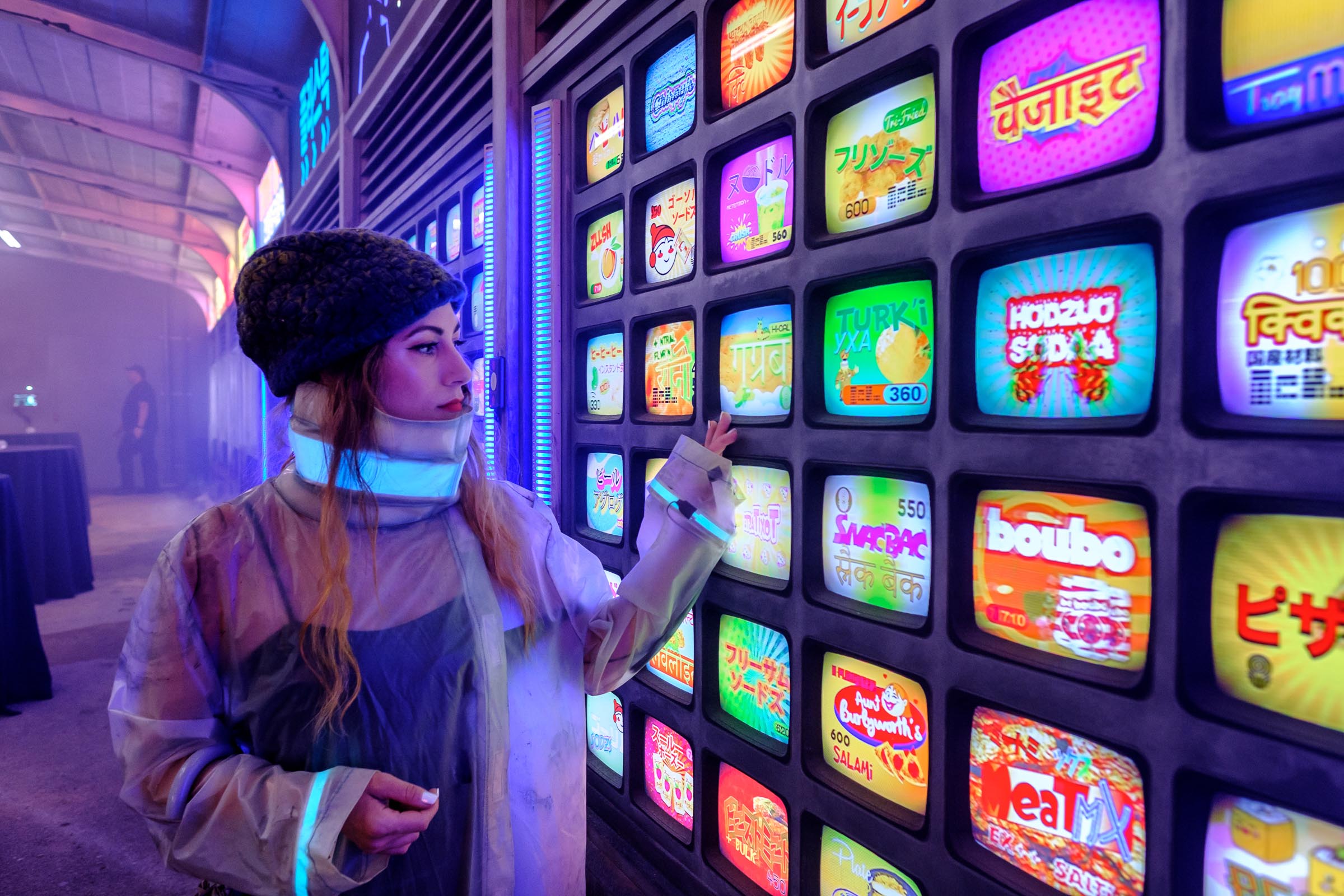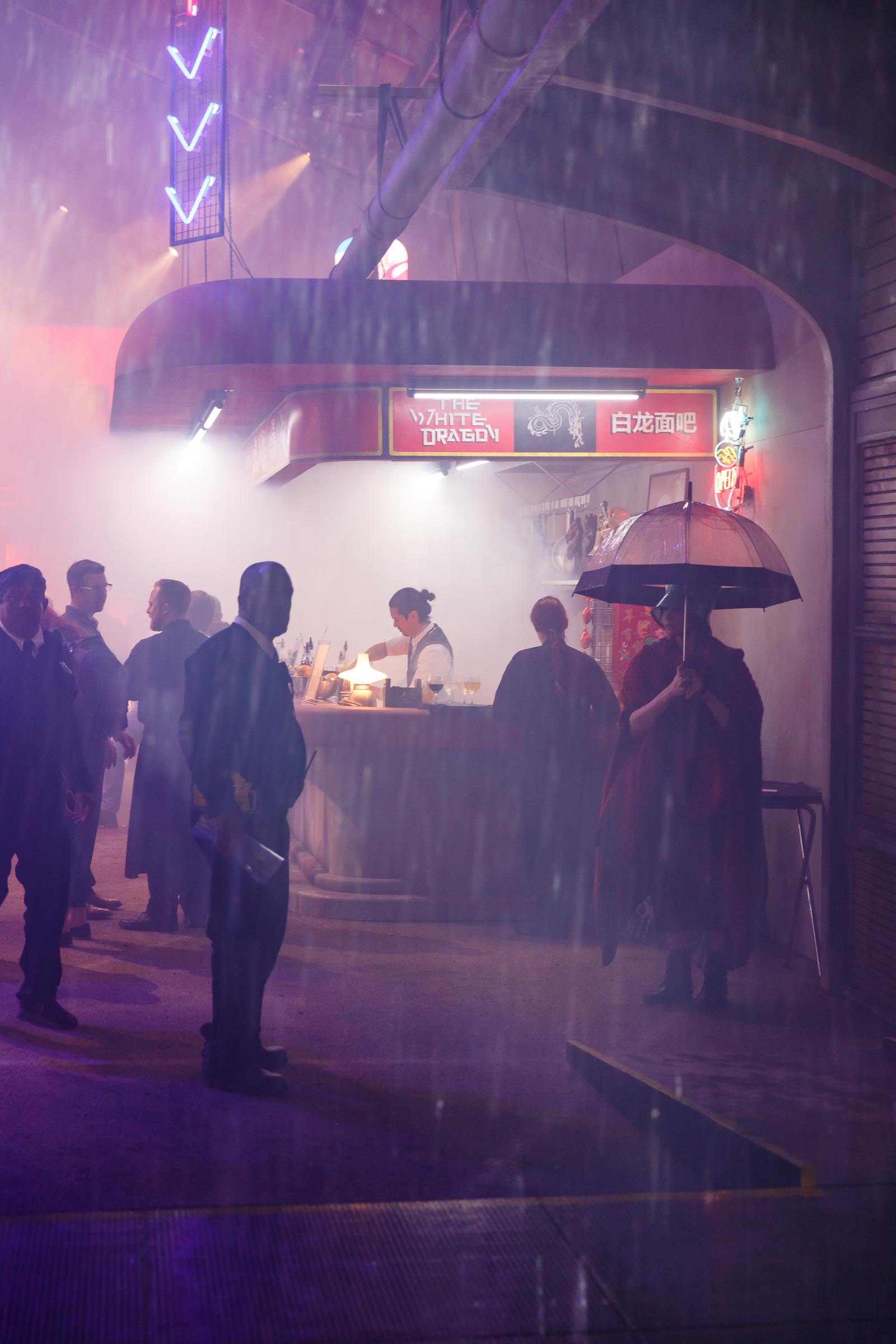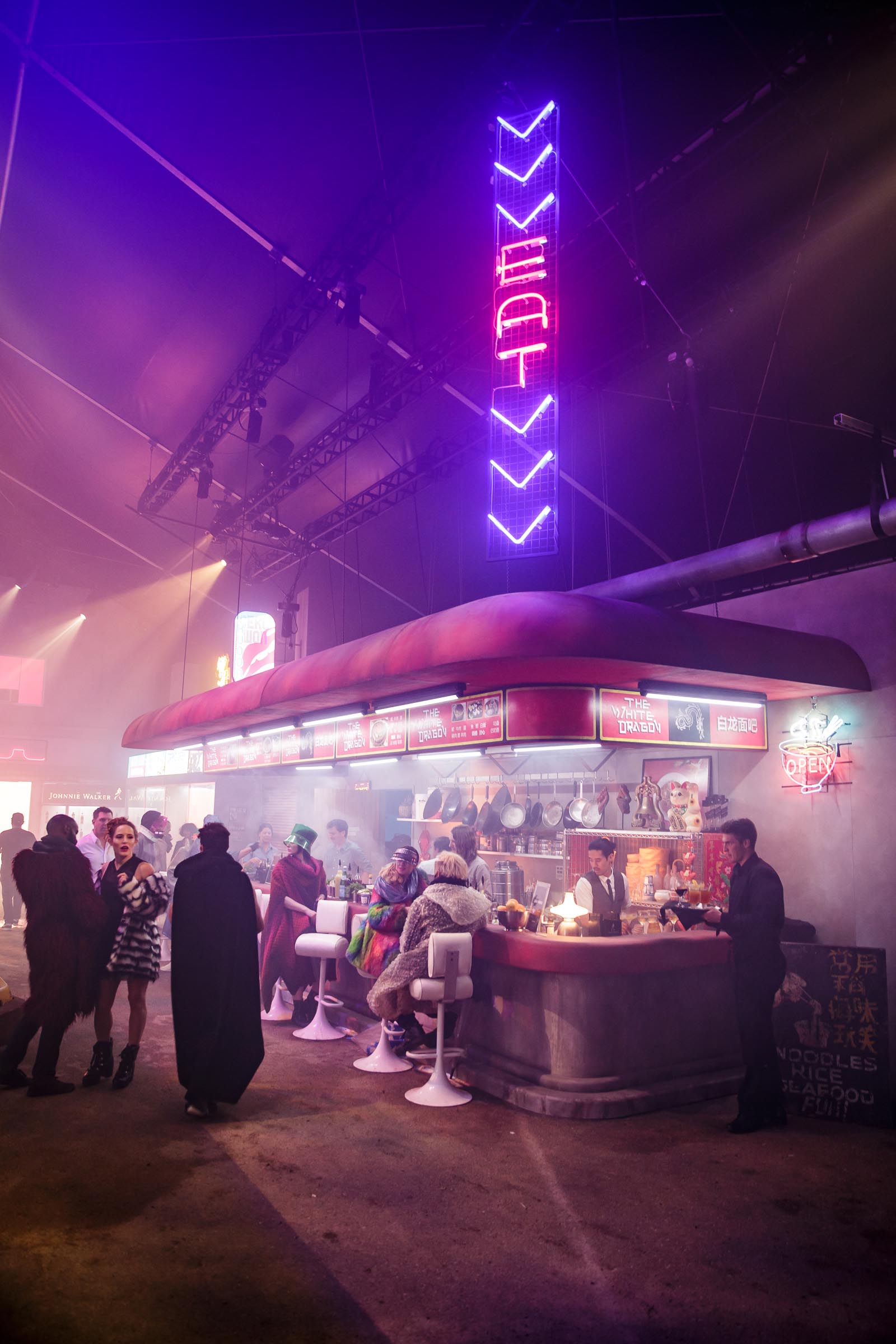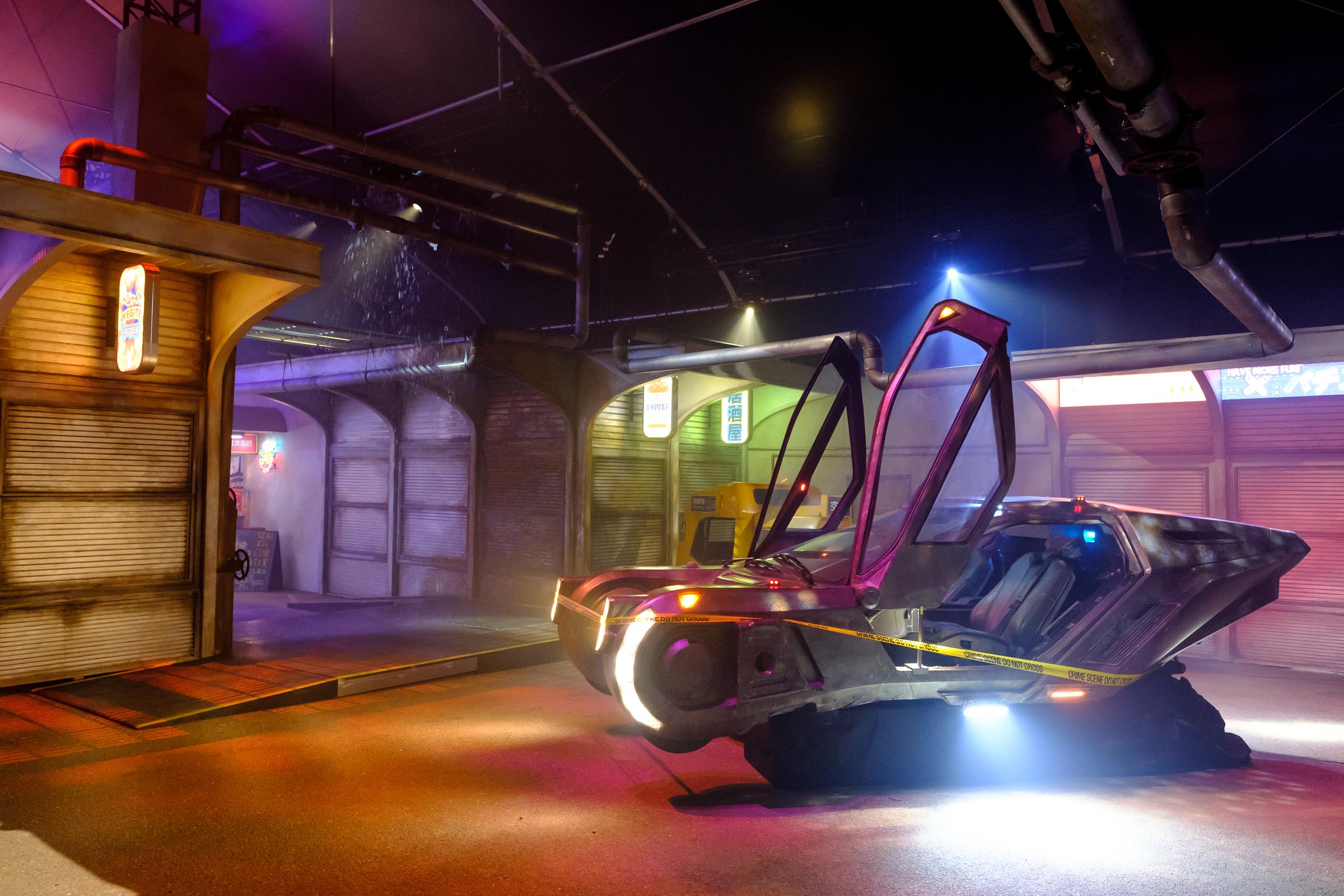 Scope
Audio / Visual Production
Creative Direction
Creative Technology
Custom Fabrication
Engineering
Experiential Design
Interactive Installation
Lighting Design
Operation / Support
Project Management
R&D / Prototyping
Visual Content Design
Credits
Agency: Giant Spoon
Production: VTProDesign
Lighting Design: VTProDesign
Technical Design: VTProDesign
Execution: VTProDesign
Scenic Fabrication: ZH Productions