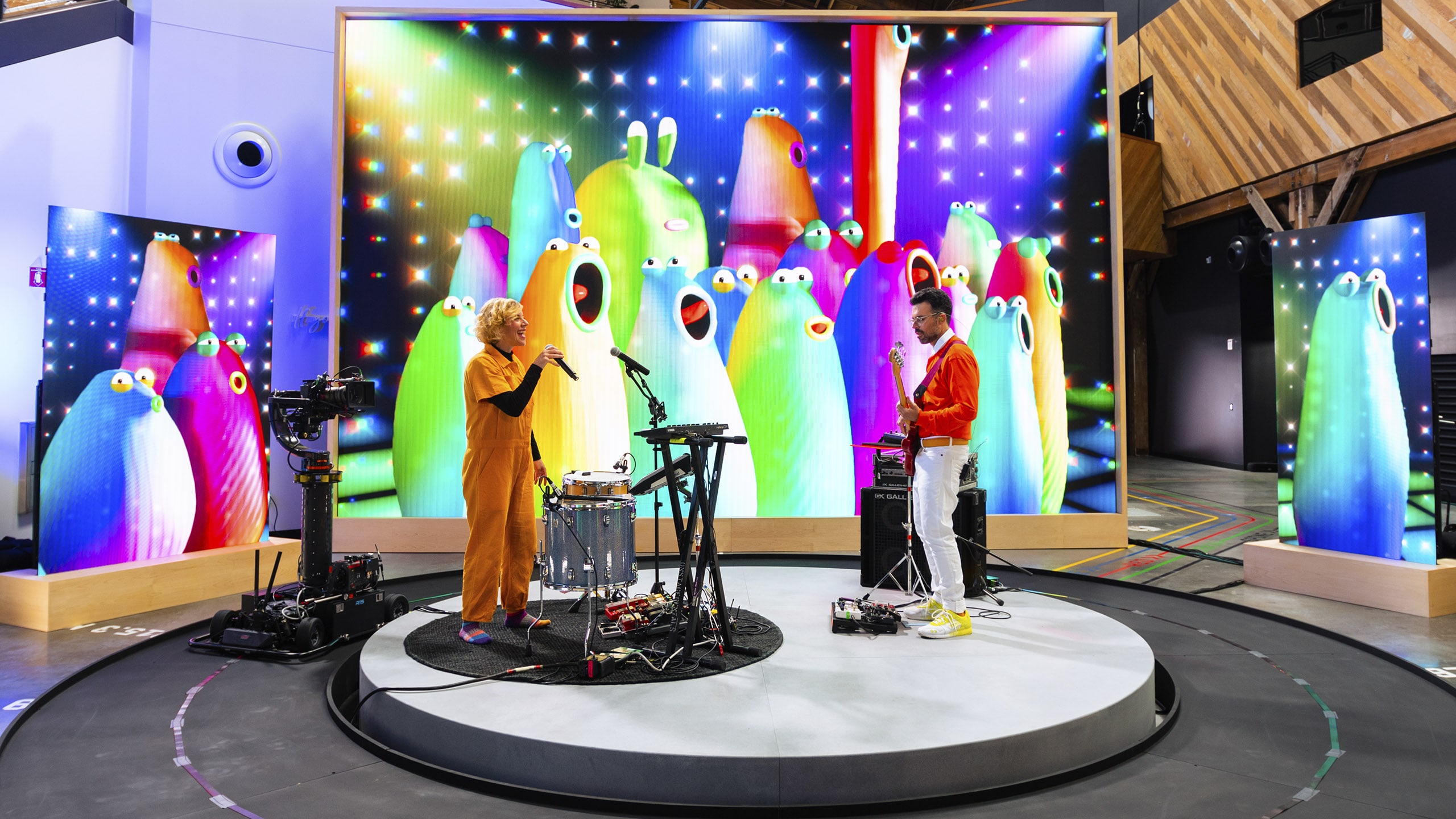 Blob Opera 2.0
Taking the blobs to the big stage
Bringing a web experiment to real life is the kind of wild ask that we really find a lot of joy in.
Blob Opera is the world's first machine learning opera quartet powered by singing colorful blobs.This time, we were announcing the launch of Blob Opera 2.0 and using its debut as the official kick-off for the 2021 Google I/O Conference.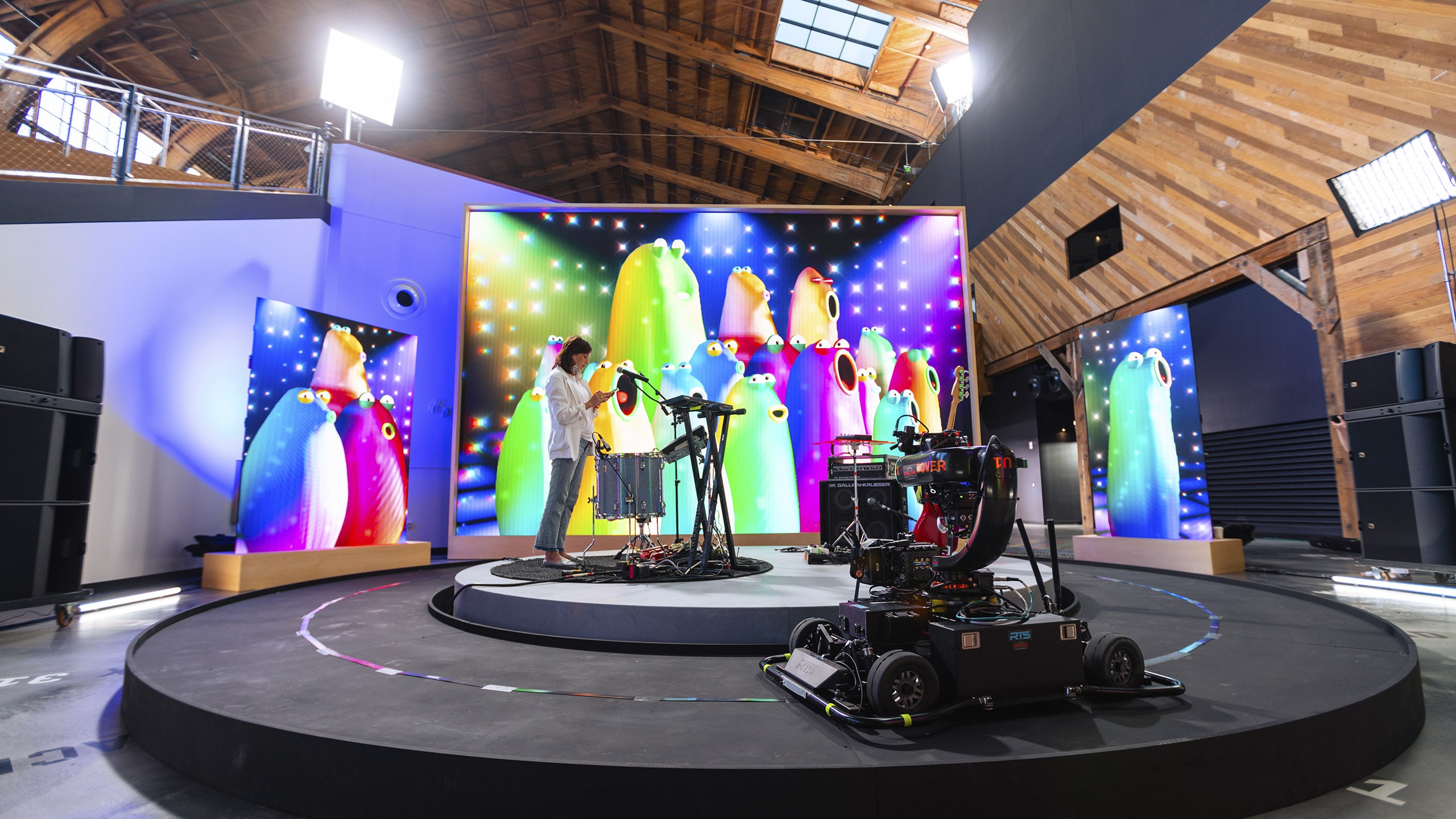 Getting the gang back together from past projects, we worked with Google Events and Experiences and the Google Arts & Culture teams to develop a unique musical performance with help from Tune-Yards and the wonderfully gifted Blob Opera, the online web experience created by David Li.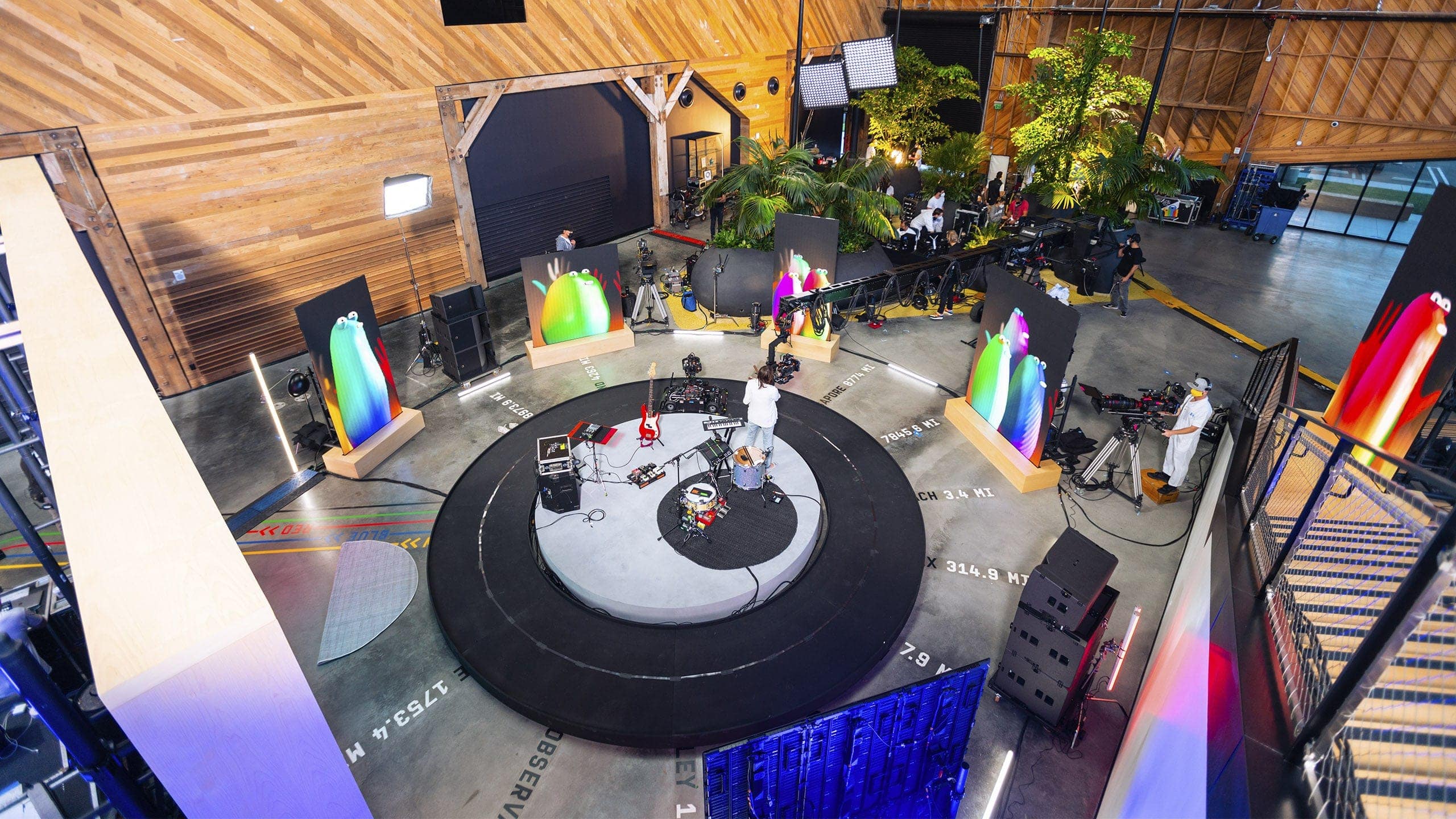 Our team was especially excited, as we got to work with a variety of mediums and got to blend art, technology, and music. The culmination of all that work was a prerecorded performance set on a dynamic 360° stage at Google's Spruce Goose location. We handled all creative development, tech implementation, design, and production of that stage surrounded by a variety of large-scale LED screens that showcased the Blobs.
It was a challenge, but we loved collaborating with the Tune-Yards and developing a workflow between them and the Blobs.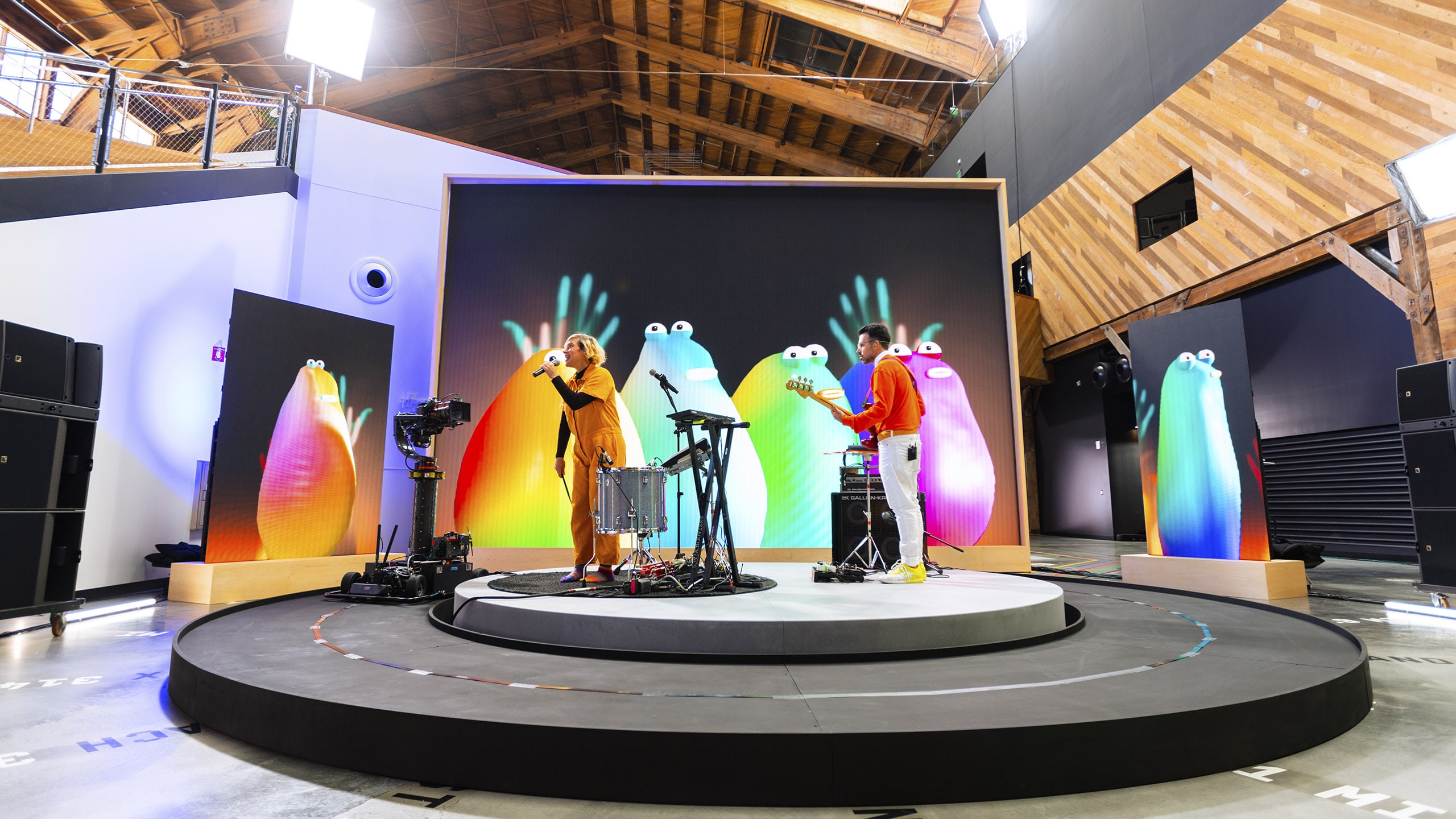 Using a custom integration with Ableton, we were able to use midi arrangements of Tune-Yards songs in order to teach the music to the blobs. We then gave the band a portable version of the blobs so they could practice before the shoot date.
Bringing to life a full performance, between human musicians, and our Blob Musicians was a really rewarding experience for our entire team. Getting to build a relationship between performer and blob, and technology and music.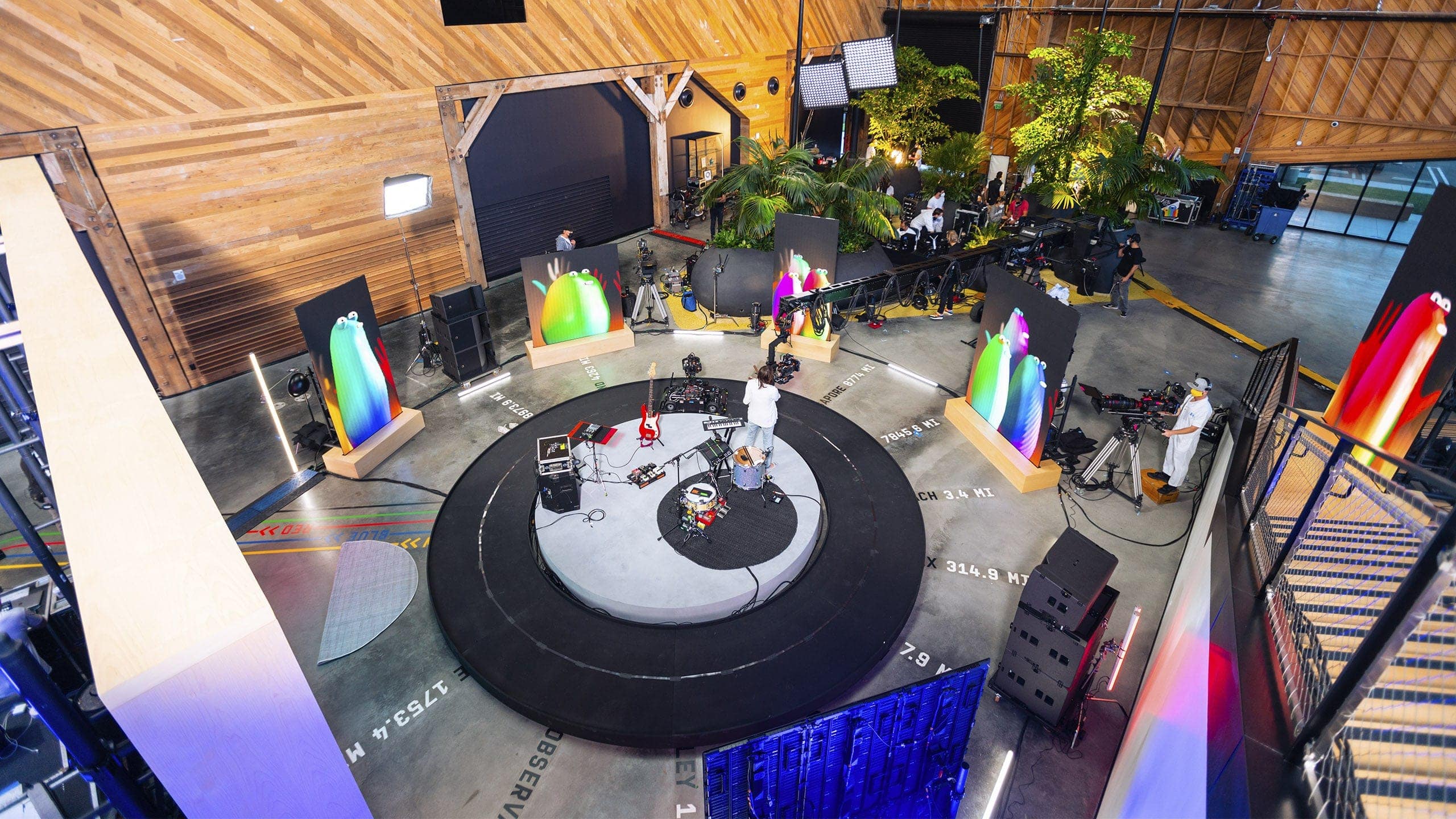 Scope
Creative Technology
Design
Custom Fabrication
Experiential Design
Engineering
Interactive Installation
Project Management
R&D / Prototyping
Operation / Support
Credits
Client
Google Events & Experiences and Google Arts & Culture
Creative Producer: Natalie Stone
Artist: David Li
Film: Done and Dusted
VTProDesign
Creative Direction: Aki Yamashita, Tyler Lampe
Senior Producer: Emily Titelman
Associate Producer: Abby Murphy
Creative Producer: Mike Lee
Creative Technologist: Charlie Wilson
Production Director: Hayk Khanjian
Nerdmatics
Programmer: Fred Carlton
Programmer: Chris Legaspi