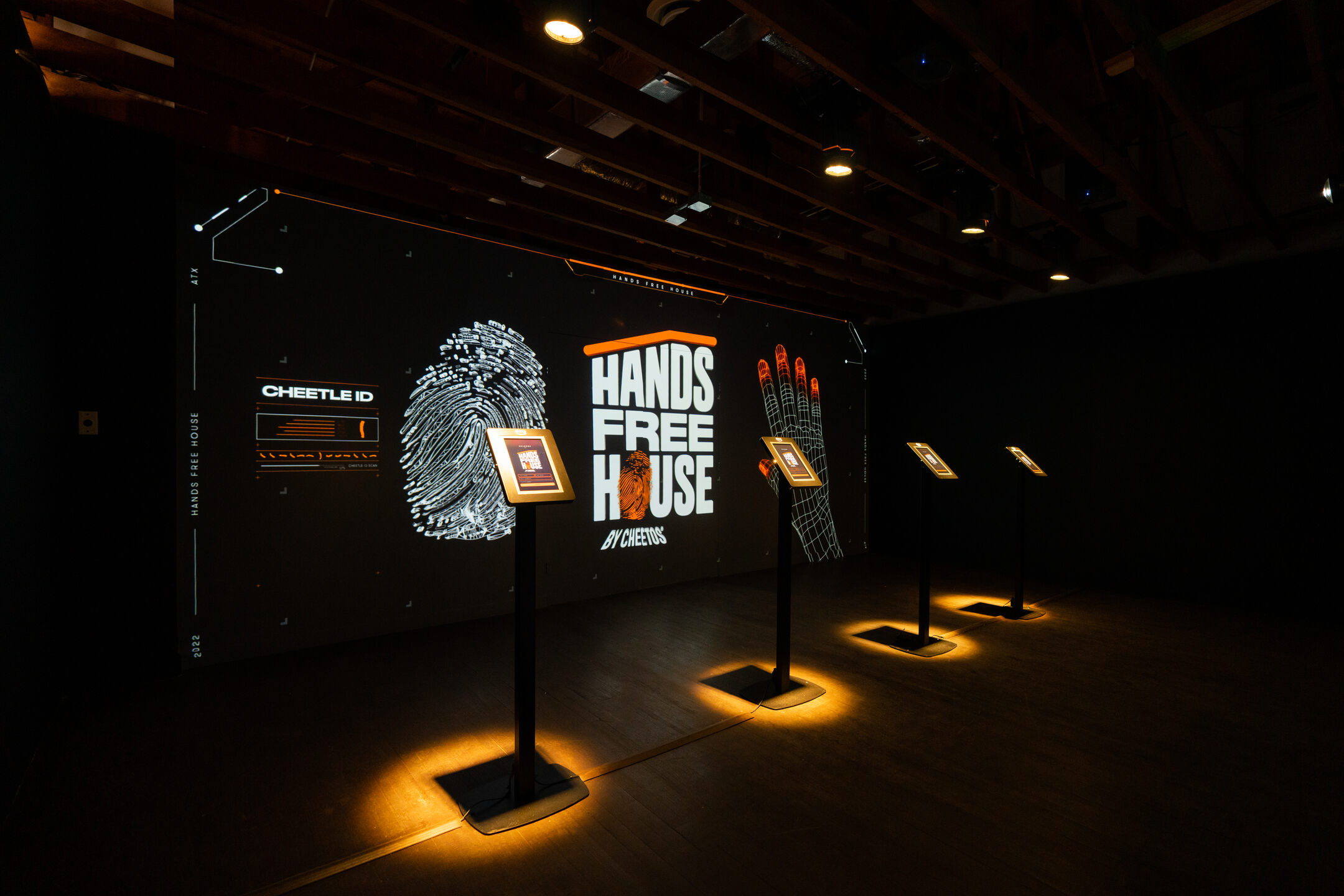 Cheetos Hands Free House at SXSW
A Home for Biometric and Touchless Technology
A beloved snack and one of the biggest festivals in the country. Is there a better duo? We were honored to team up with Cheetos at SXSW 2022 to bring one of the brand's most ambitious activations to life: the Hands Free House.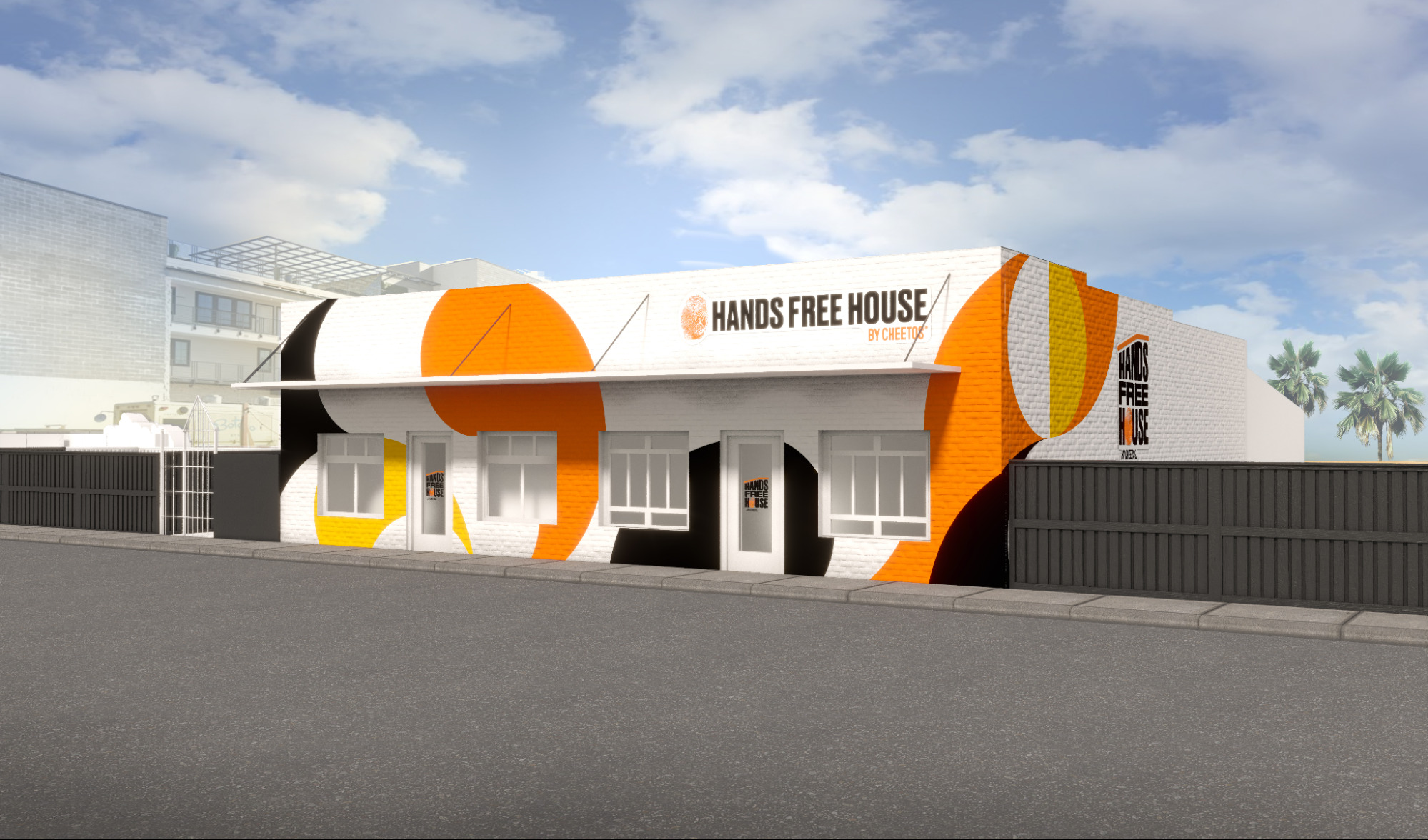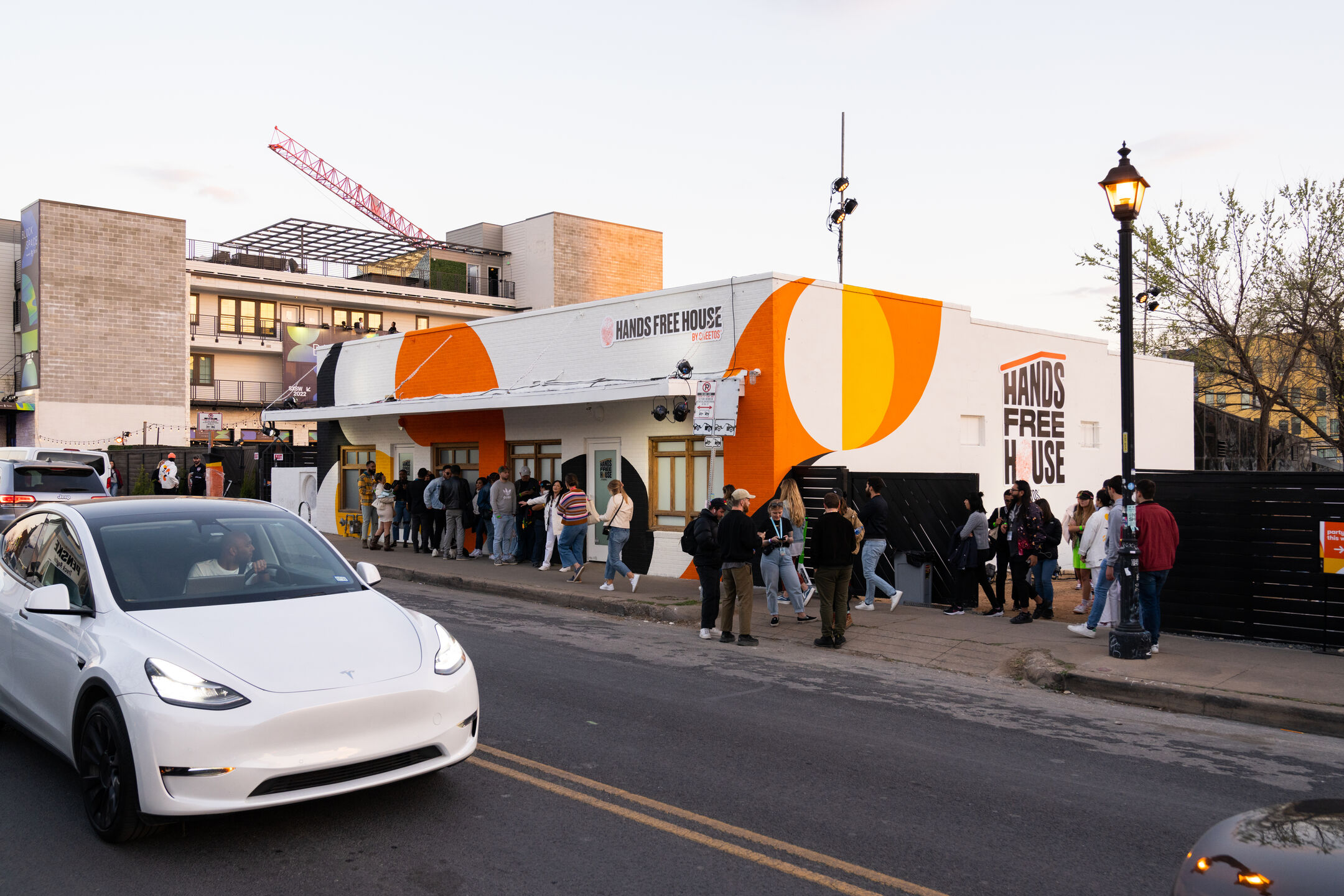 The installation we built for Cheetos at SXSW was based around a single dilemma: Cheetle. As any fan of these delicious snacks will tell you, the biggest downside to munching on Cheetos is the thin film of dust that forms on your fingertips. The sheath of dust over your fingers makes it difficult to do anything except for, well, eat more Cheetos.
With our Hands Free House, we challenged guests to imagine a world where that wasn't actually a problem. But for them to envision it, we needed to build it. And to do that, we needed interactive technology – lots and lots of interactive technology. That, along with plenty of audio and video production and projection mapping, led us to create one of the most ambitious installations we've ever crafted: one where no guest would ever need to use their hands.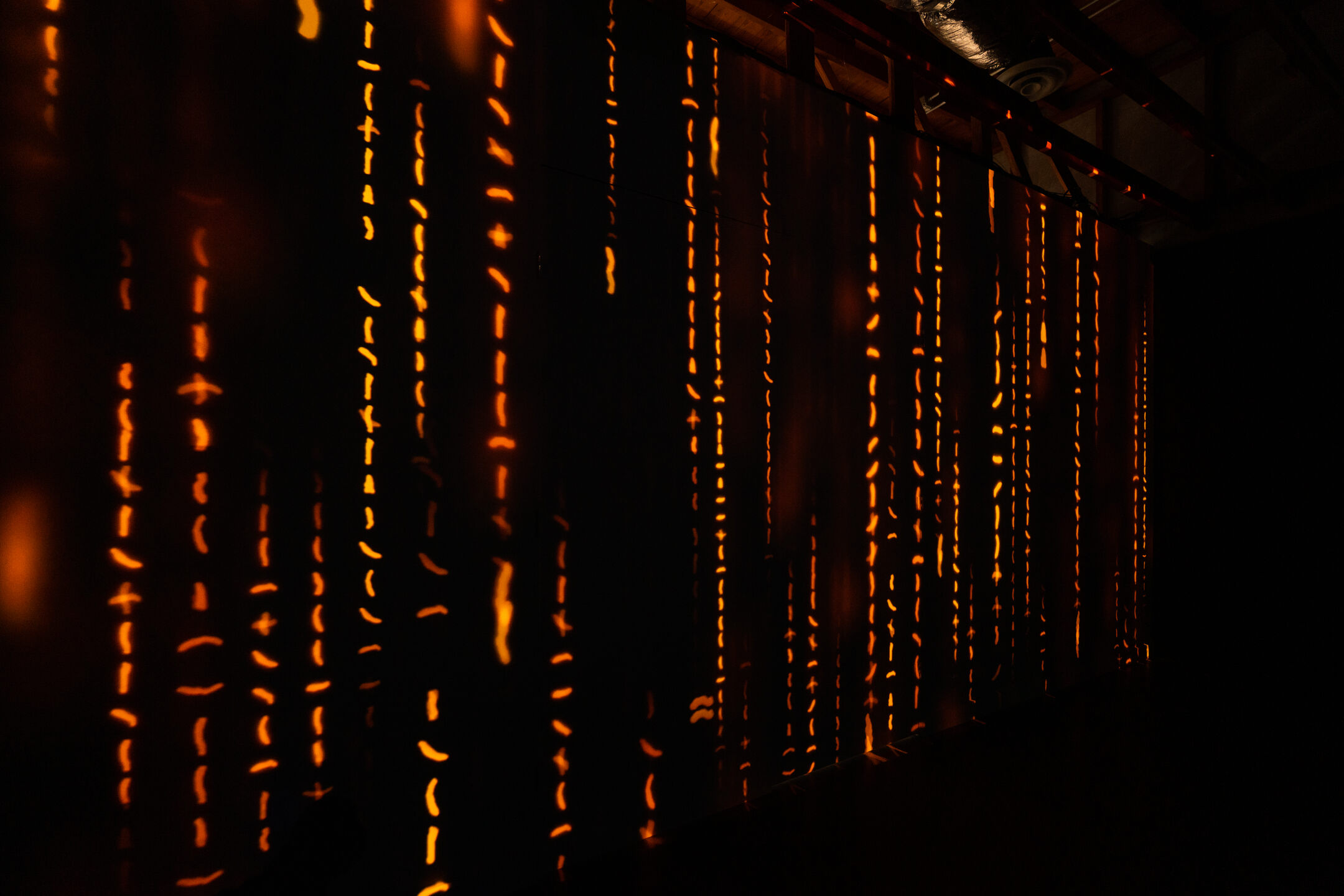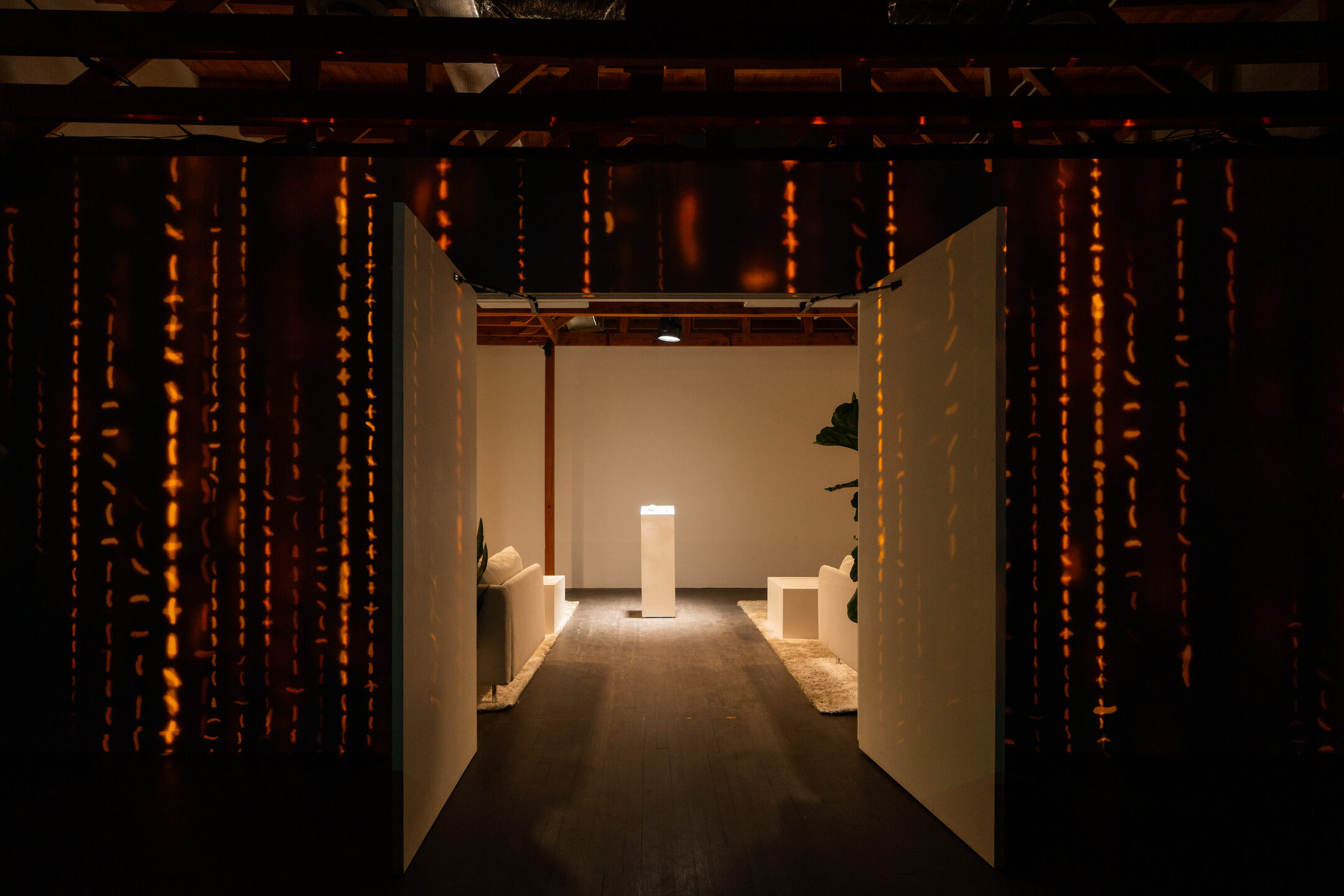 The hands-free aspect of the installation began as soon as guests entered. Guests scanned their fingertips to gain entry to the house using their Cheetle ID, an online login created by Cheetos.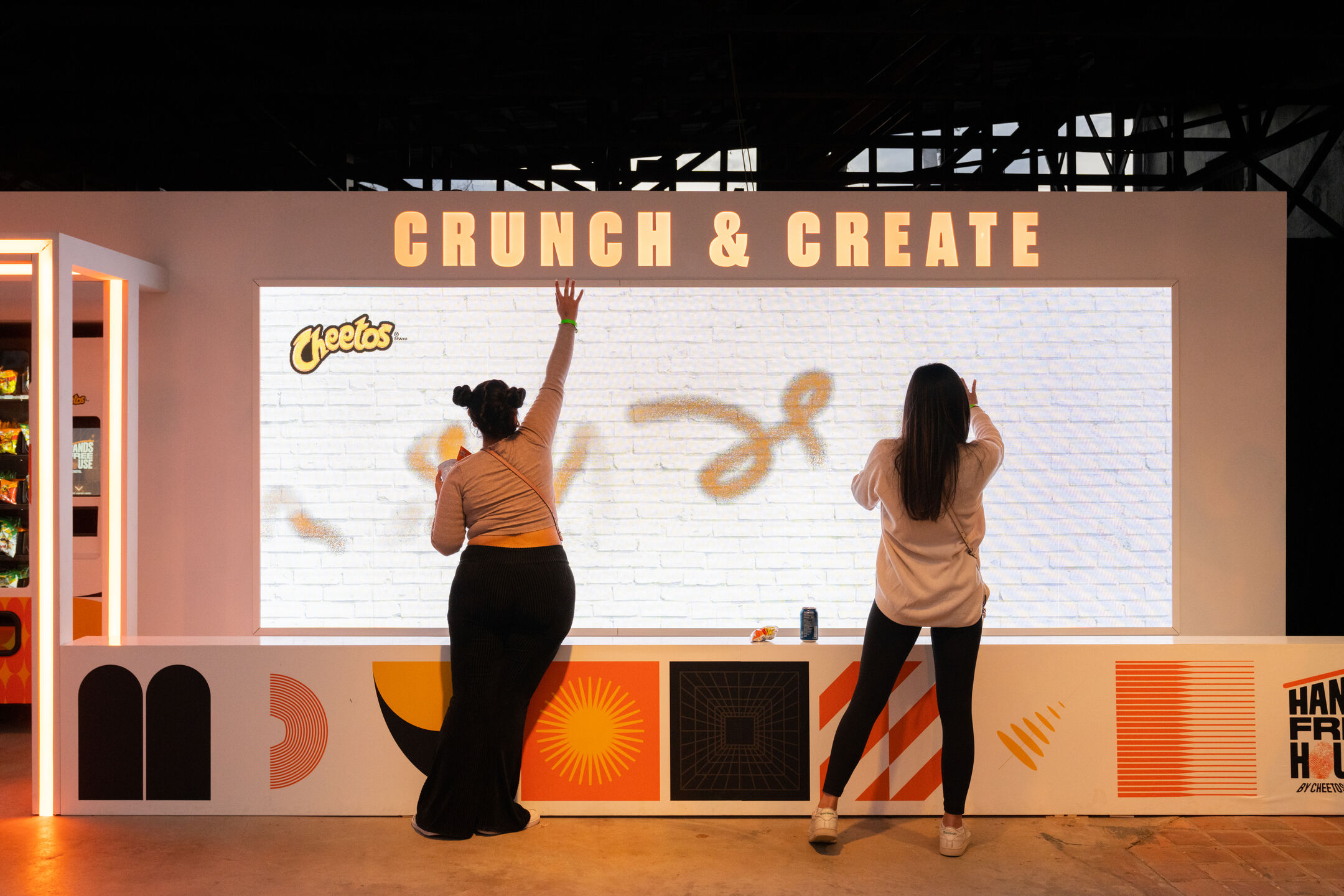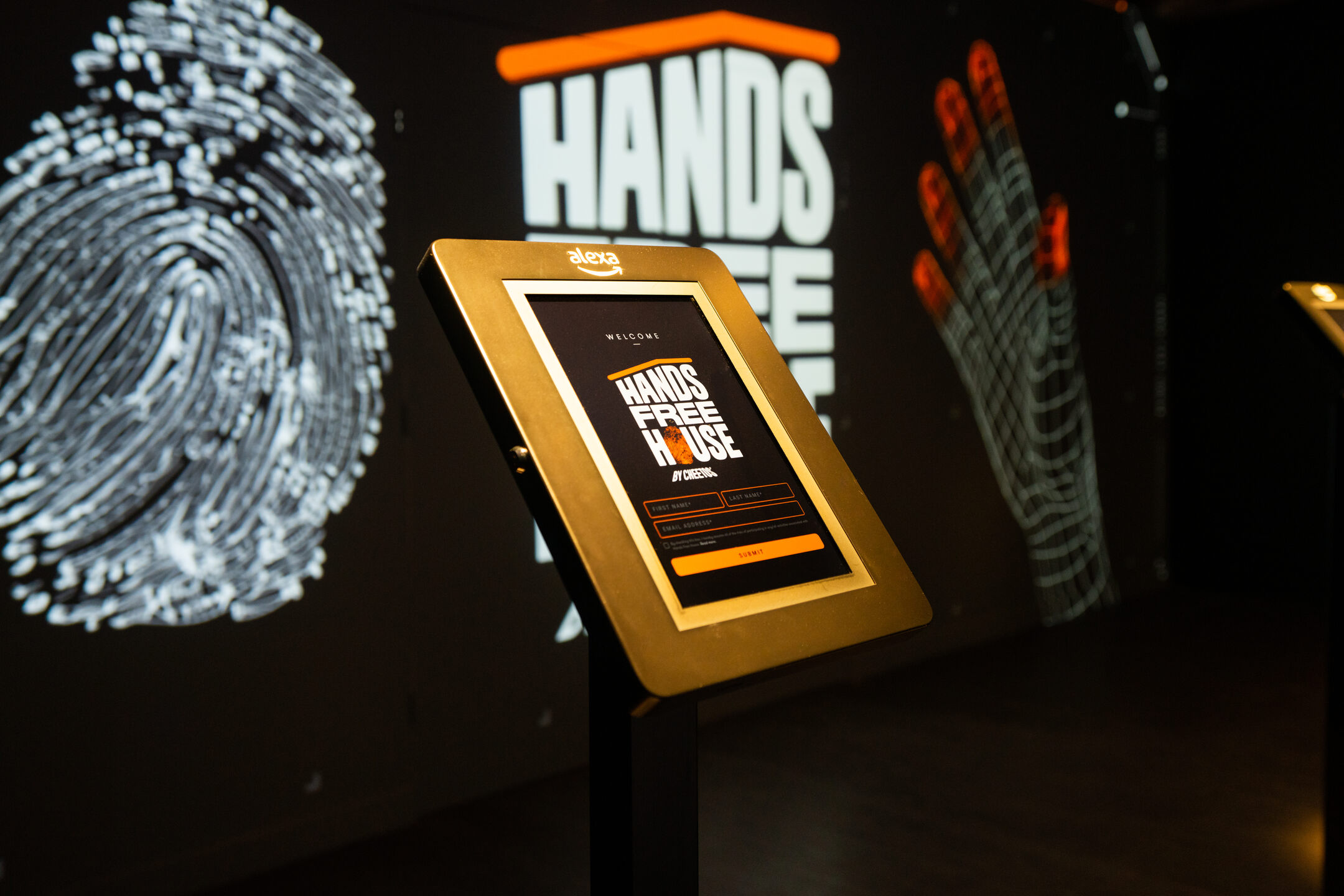 Attendees then progressed to the Living Room, where they faced a common Cheeto dust predicament: using the TV remote without their fingers. Next, visitors proceeded to the Kitchen, where they had to cook a meal without their hands. Finally, attendees progressed to the Den, where they were faced with the challenge of turning on some music to relax and unwind without their fingers.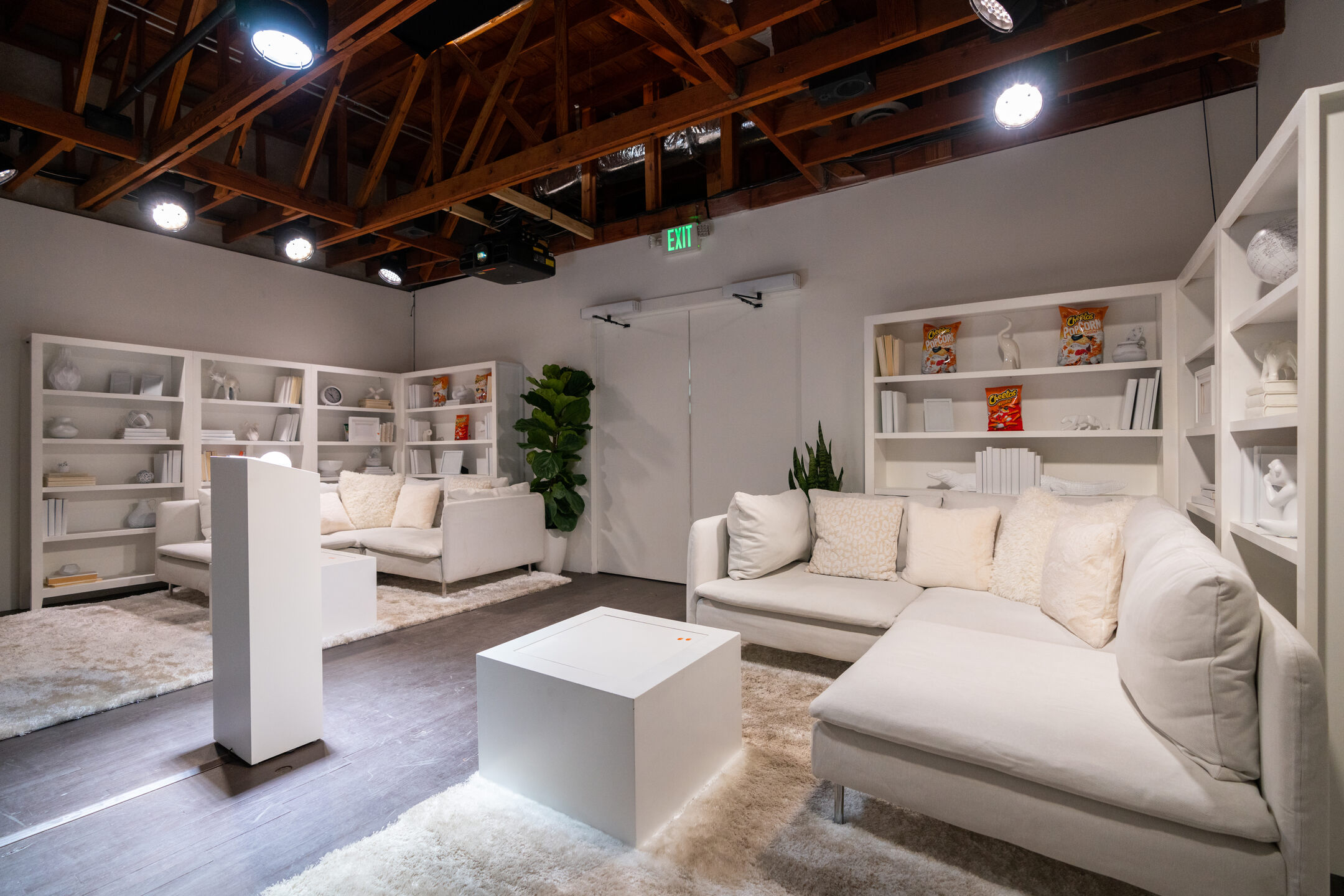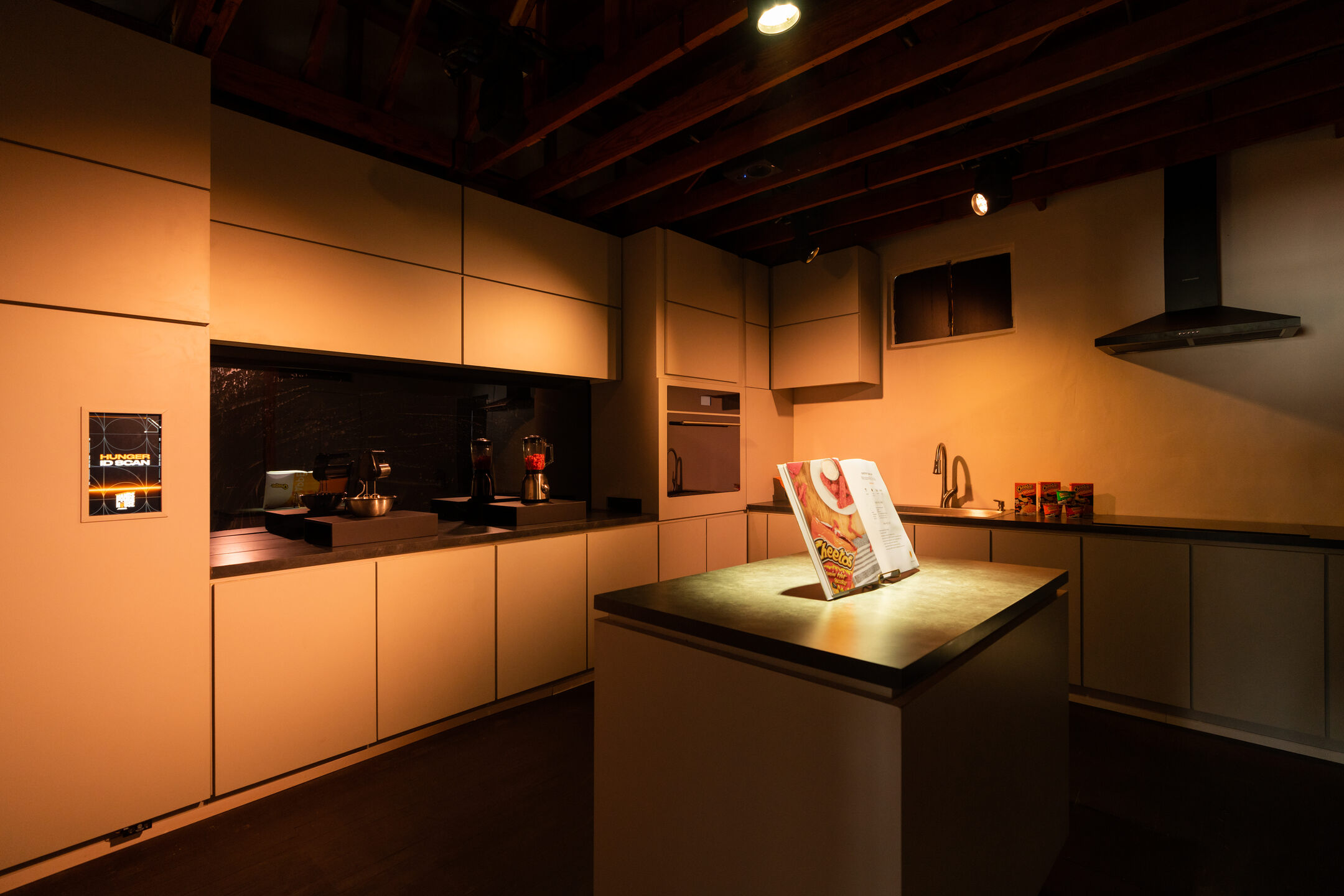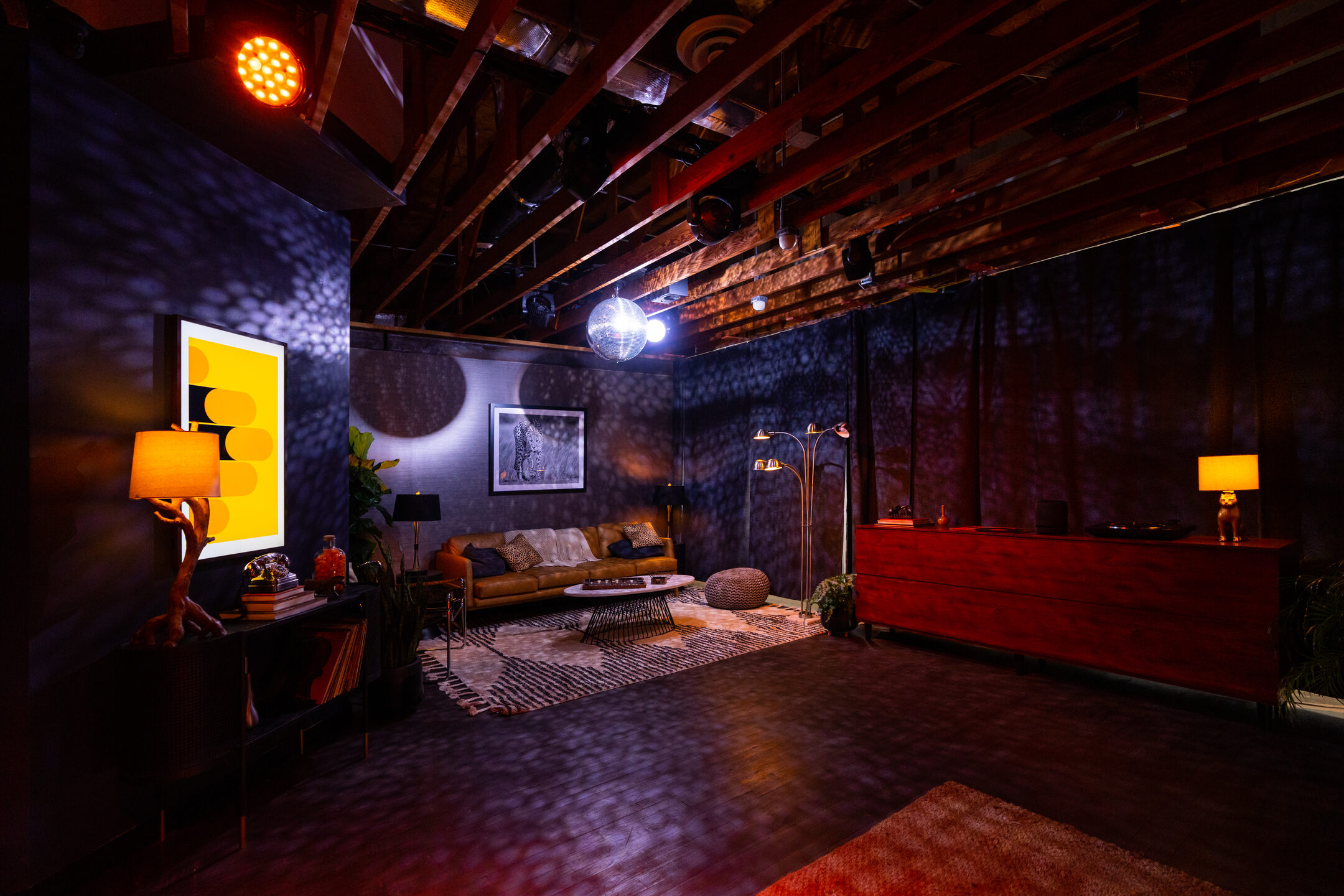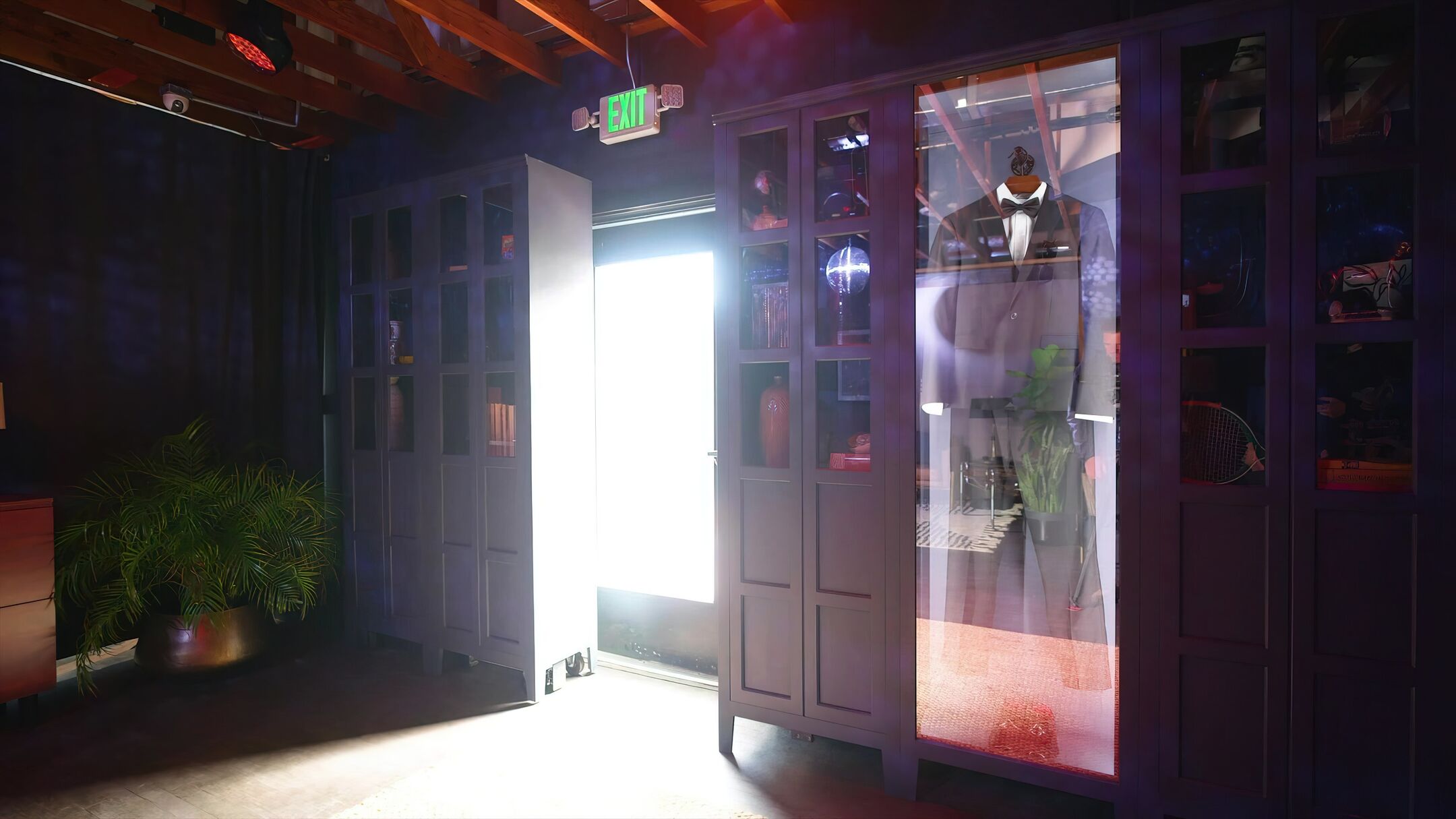 The experience wrapped up with a backyard party, where amidst a Chester Cheeto topiary guests were invited to try Cheetos-inspired food, grab a bag of the classic snack from the touchless vending machine, or write a message in digital Cheetle on the LiDAR-embedded LED graffiti wall.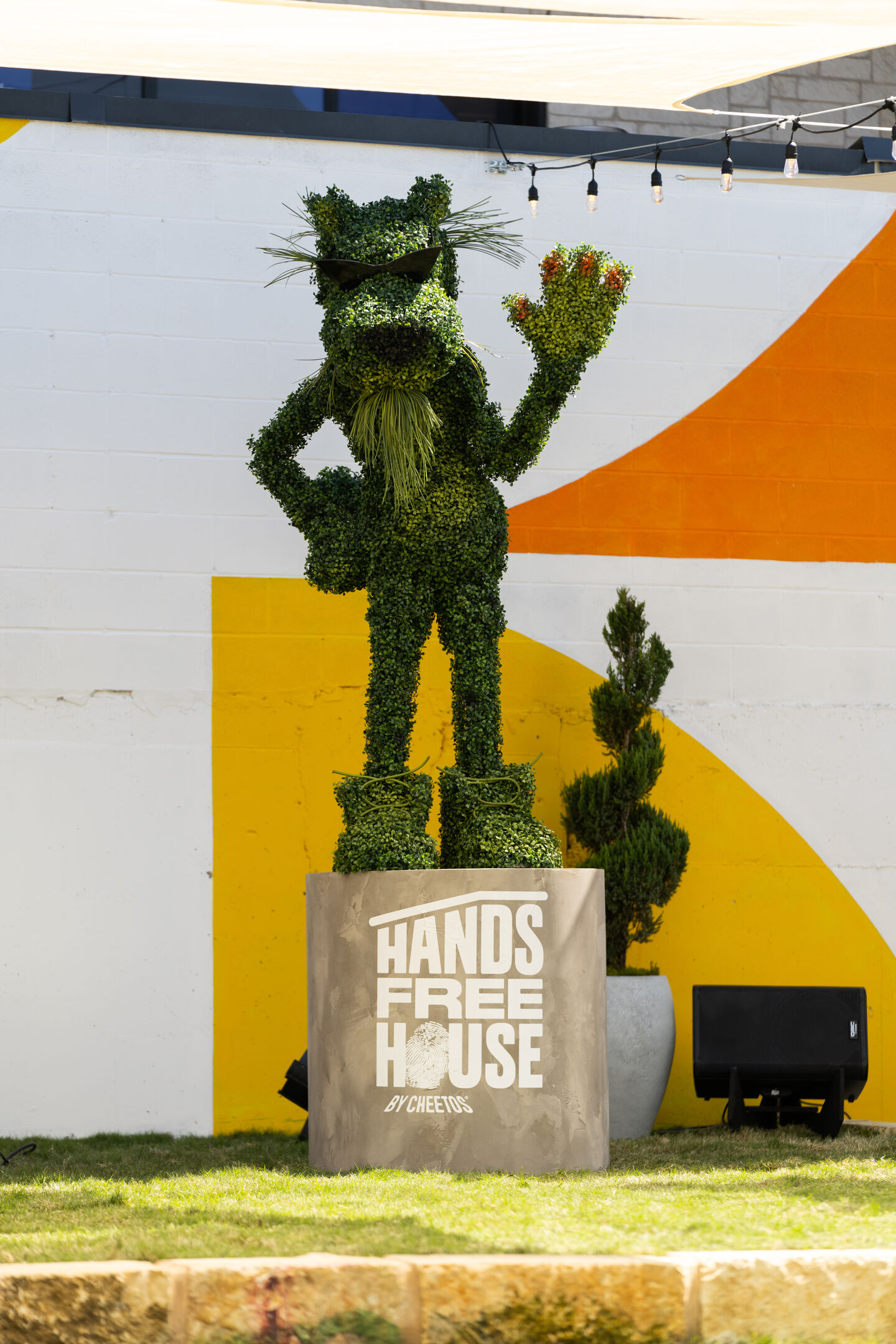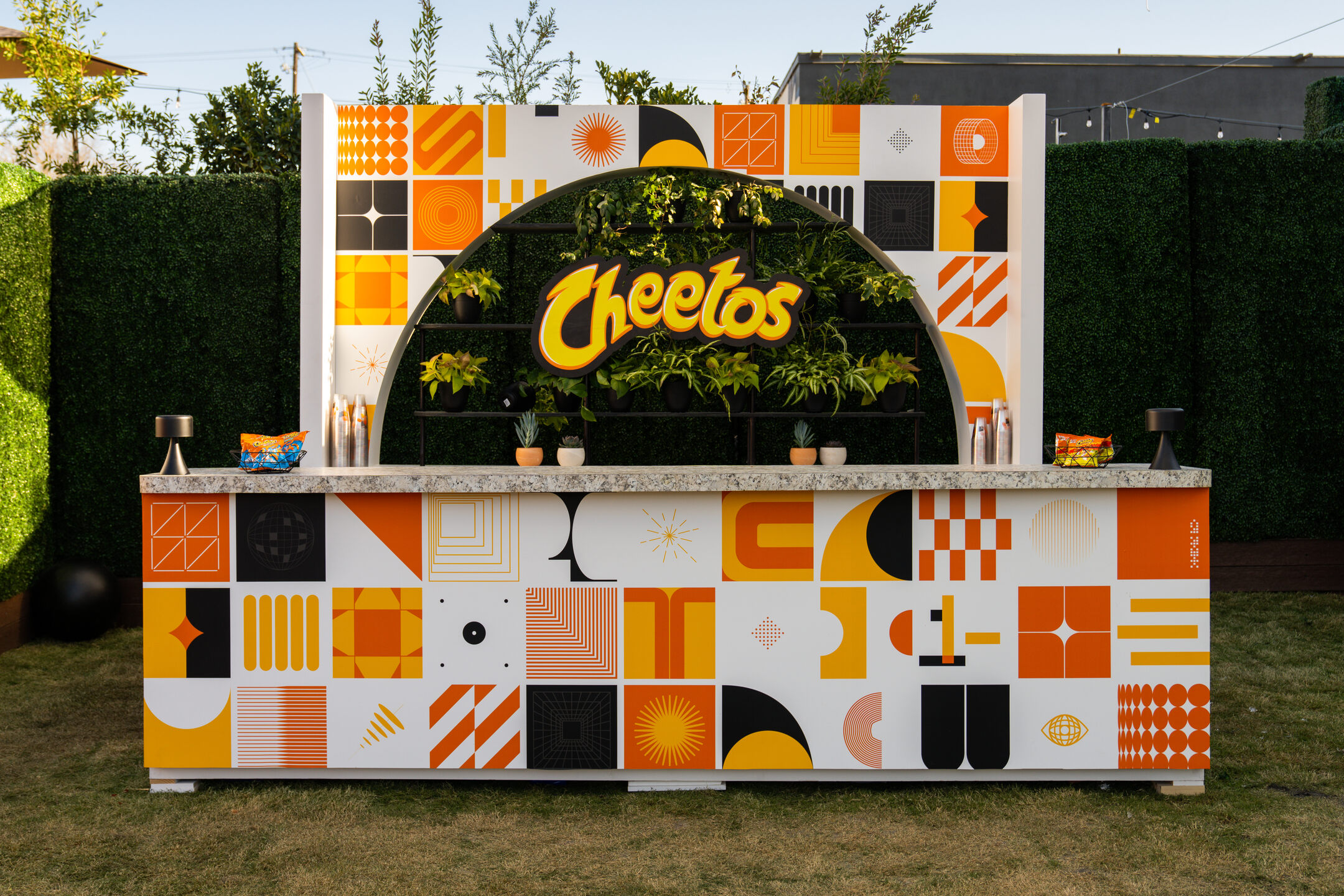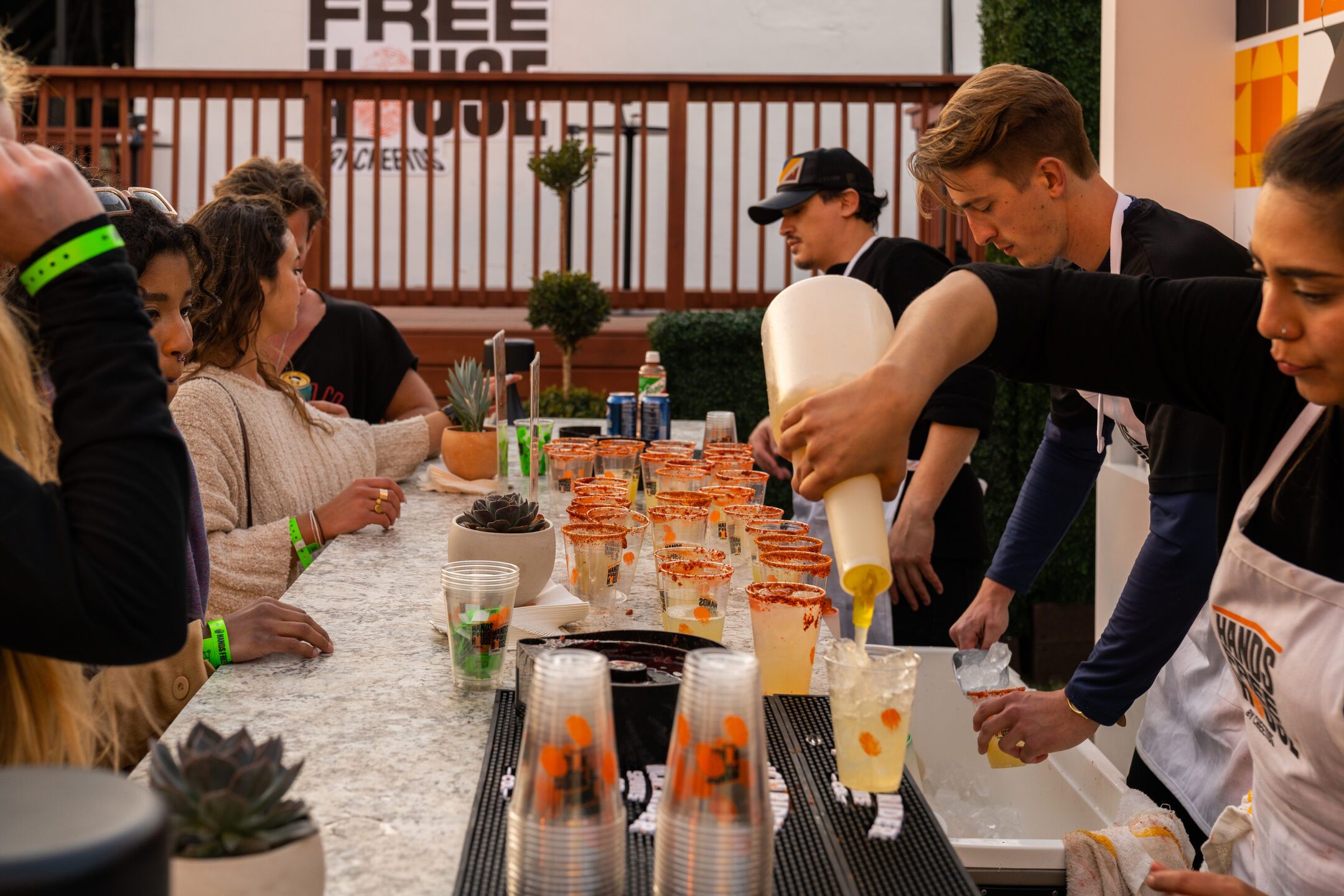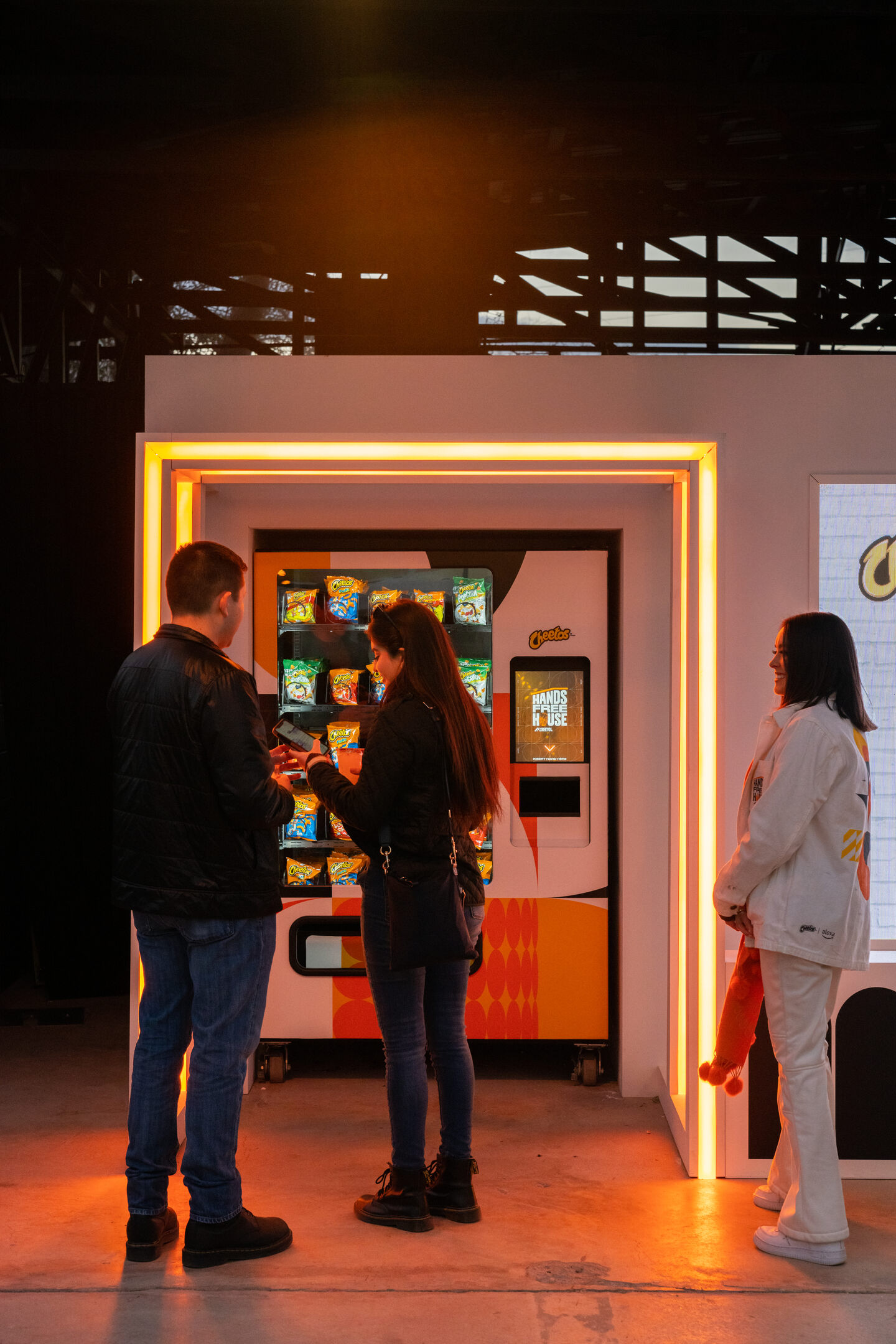 We allowed guests to interact with each room in a variety of hands free ways. For example, We integrated Amazon's Alexa into the installation, along with a combination of presence and voice detection. This allowed us to really double down on one of our strong points: using technology to create a unique and immersive experience.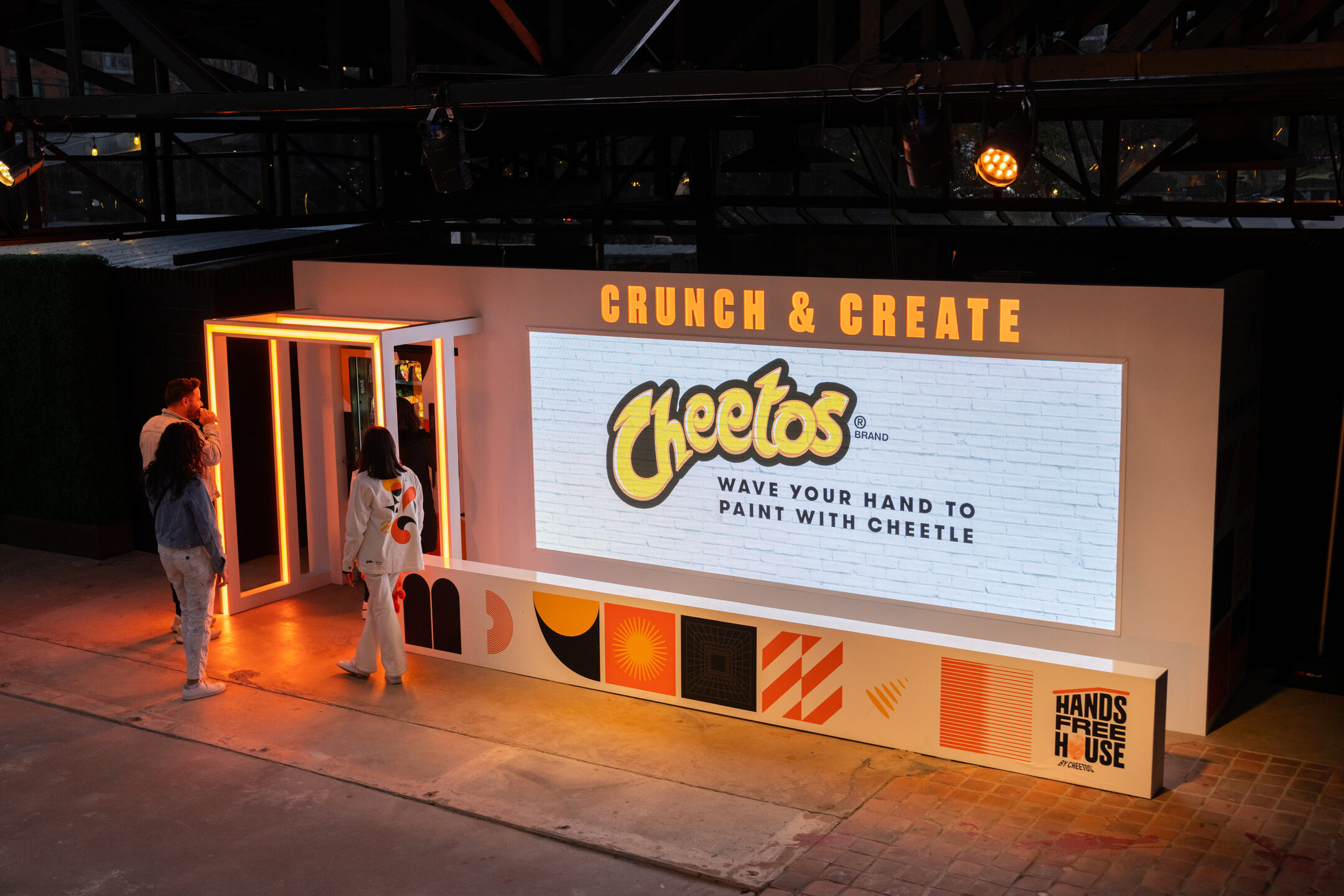 Scope
Creative Technology
Custom Fabrication
Interactive Installation
Engineering
Experiential Design
Operation / Support
Design
Creative Design
Project Management
Credits
Executive Producer: Emily Titelman
Producer: Nadia Elalighe
Creative Producer: Melanie Kassis
Lead Environmental Designer: Laura Suhok
Graphic Design: Justine Henderson
Graphic Design: Aaron Strelecki
Lead Production Manager: Ryan Brown
Production Manager: Nico Yernazian
Production Manager: Mikey Barber
Lighting Design / Programming, Location Manager: kowboy
Director of Creative Technology: Zach Saale
Lead Programmer: Ben Benjamin
Programmer: Charlie Wilson
Senior Creative Technologist: Dominic Ricci
Senior Creative Technologist: Trevor Smith
Creative Technologist: Chris Benton
Creative Technologist: Jason Millerd
Audio Designer: Clay Schmitt
Production Assistant: Jake Samaniego
Fabrication: MadeFirstTN
Set Decorator: Eric Quintana