Coindesk Consensus: Canvas 2022
A Dynamic Living Mural
Believe it or not, there are still some of us that remember the original Etch-a-sketch. The toy, truly a wonder of its time, gave childhood Picassos around the world the opportunity to create their own single-line masterpieces. At the time, it seemed like magic. That's exactly the feeling we were trying to invoke with our Canvas installation at Coindesk's Consensus event in 2022.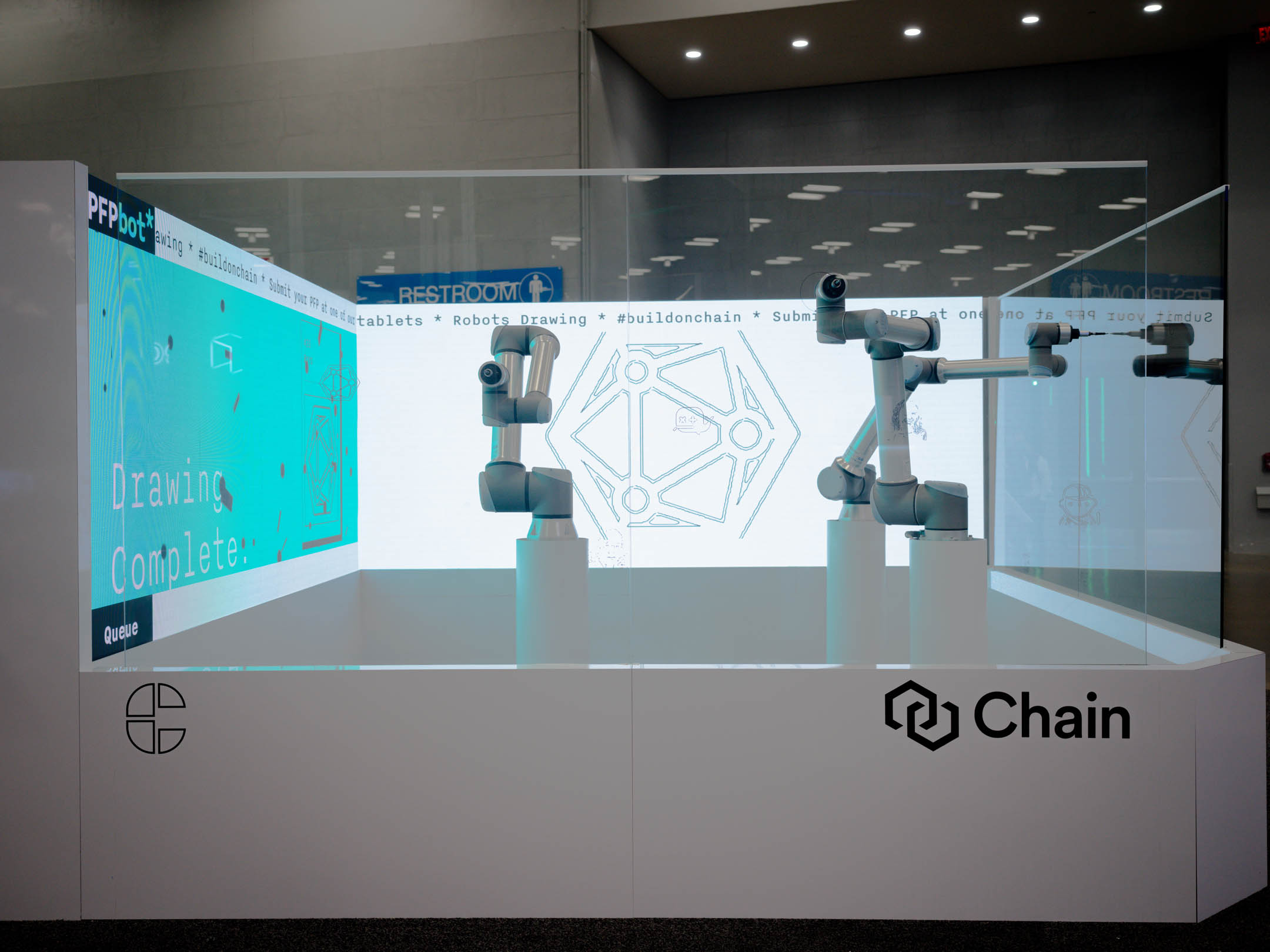 Over the span of 12 weeks, we took the project from ideation to installation. That included nearly three months of robotics R&D, along with fabrication and staging. After shipping Canvas to the Austin Convention Center over the span of a week, we went live at Consensus over the weekend of June 11th and 12th, 2022.
With Canvas, our task involved creating a living, dynamic mural that could create single-line drawings of an attendees profile picture. The creative technology project included a heavy dose of robotics, R&D (which always leads to prototyping), along with plenty of operations management and support.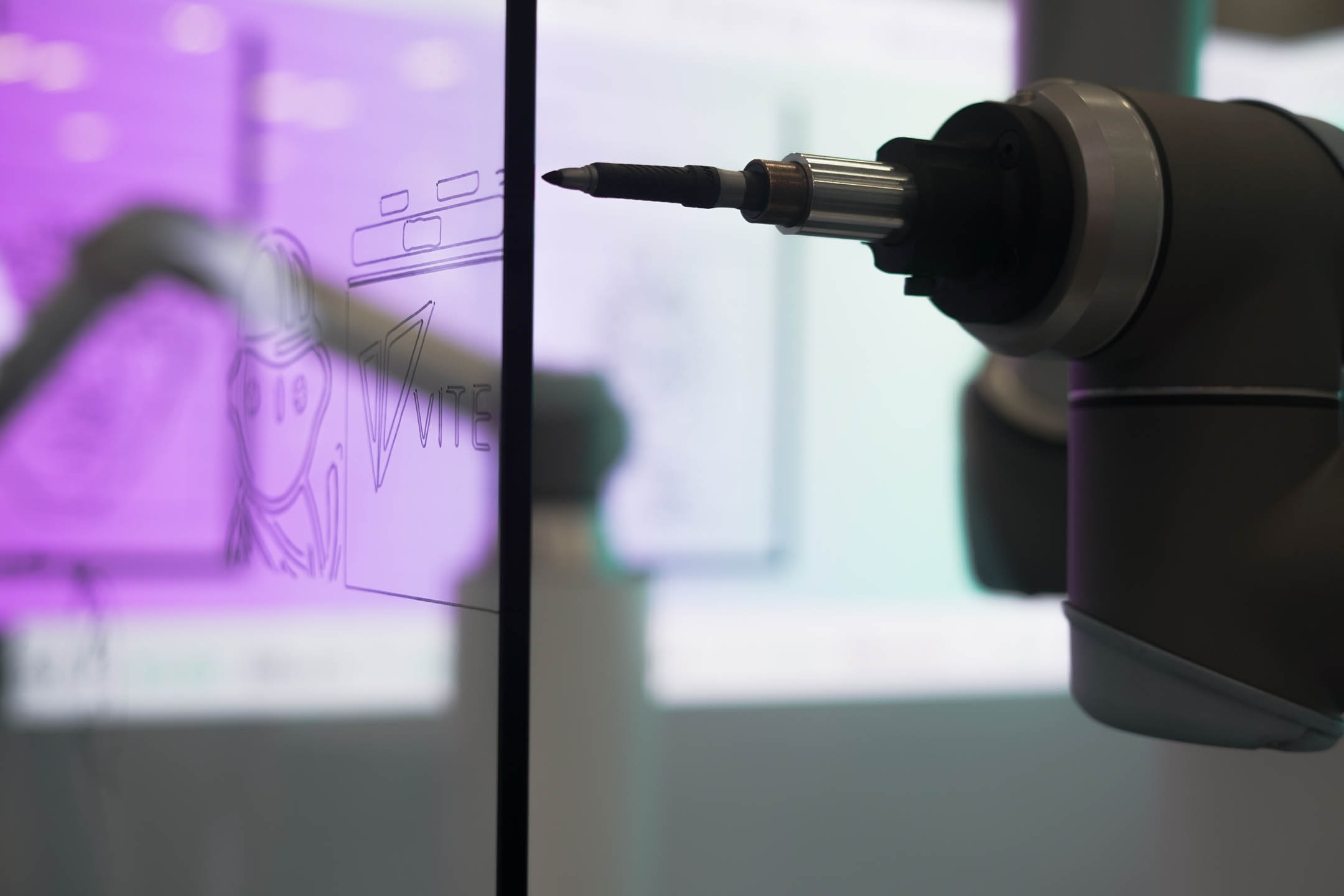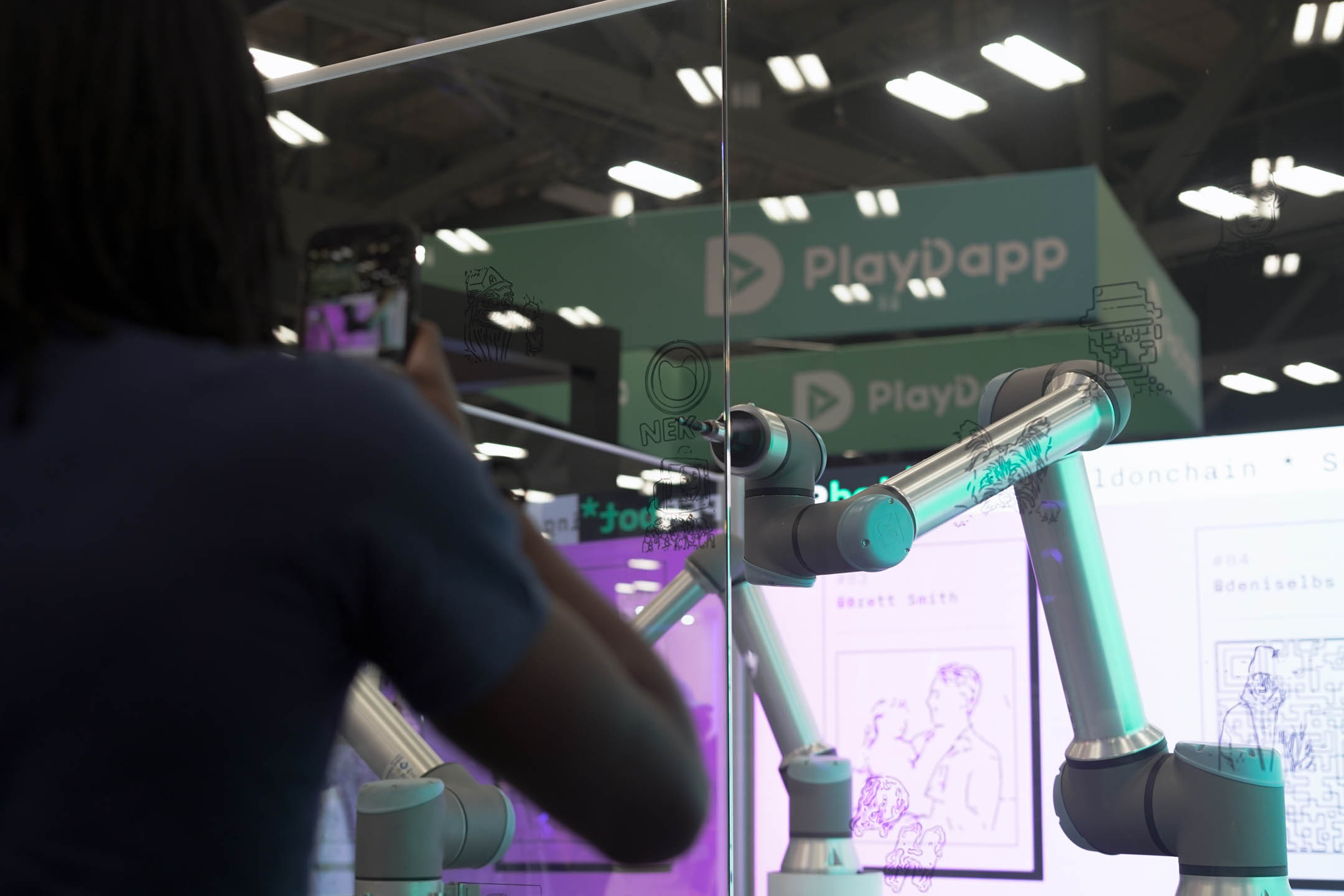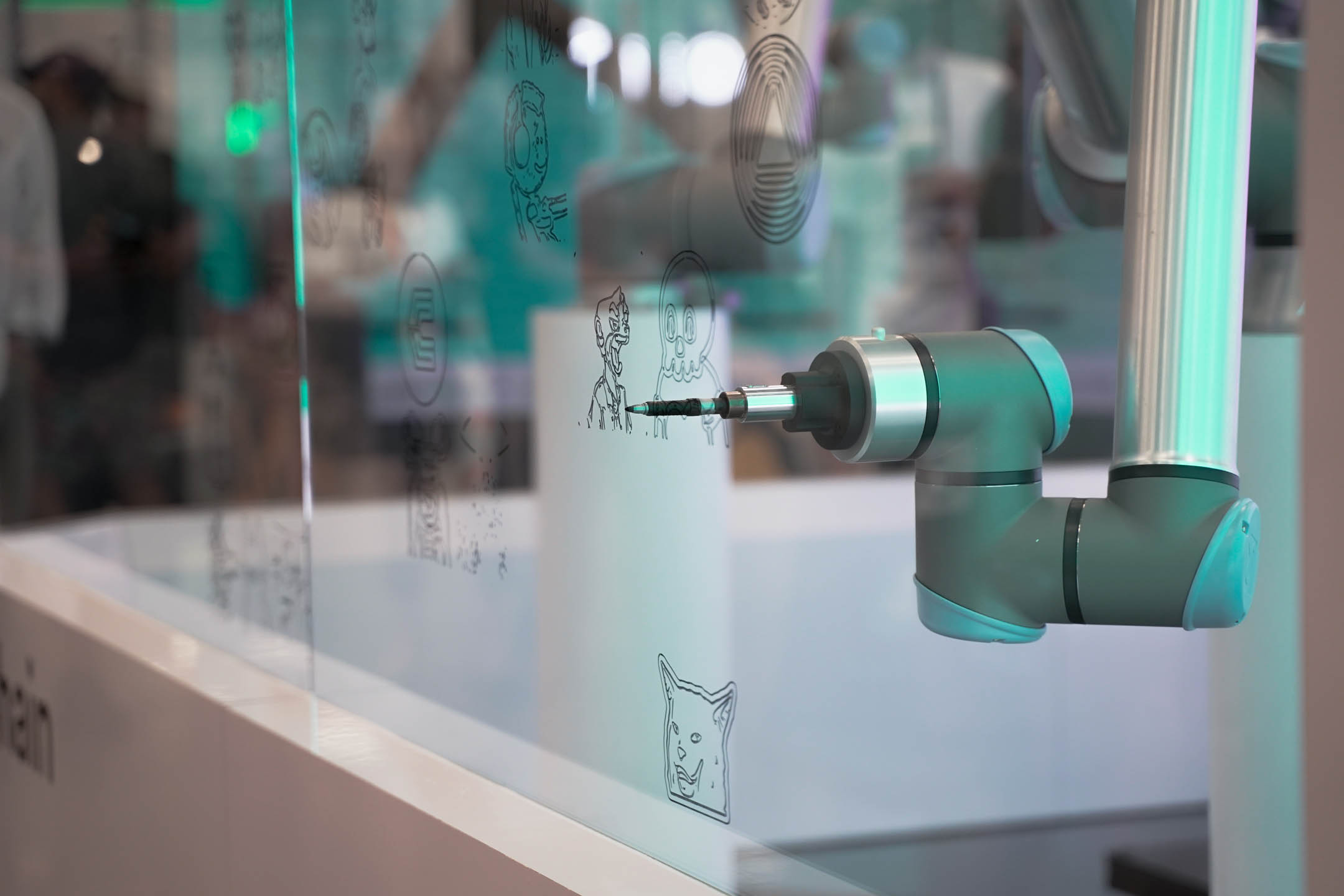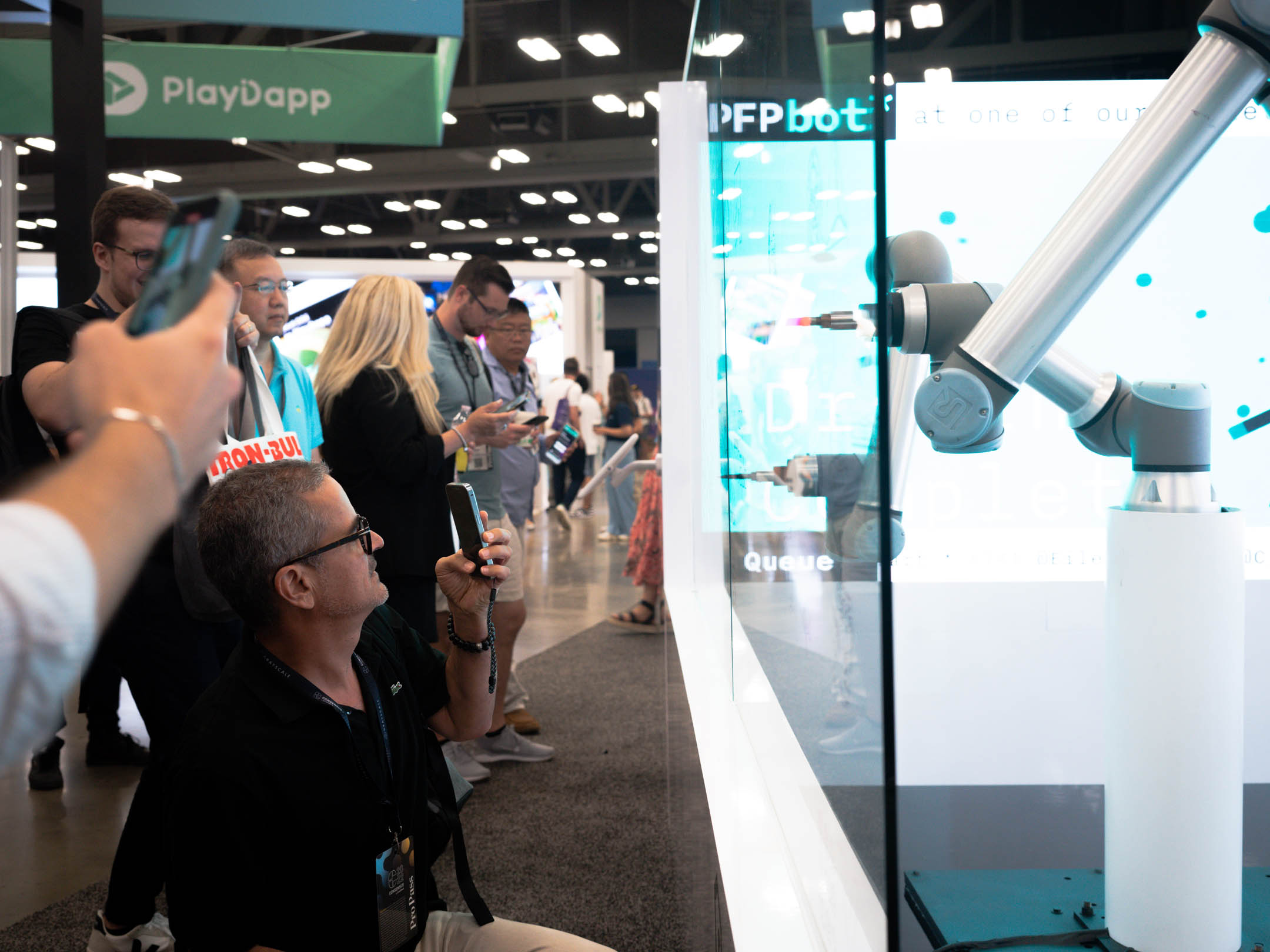 The completed installation involved three different robotic arms surrounded by three transparent walls, with an LED screen lining the rearmost wall. Users could submit their profile picture through a QR code, which our robots then "hand"-drew into either a 3-inch or 5-inch single-line representation of the image into a collage on our transparent glass canvas. Interactivity was paramount to the installation, allowing guests to become a part of the living digital Canvas.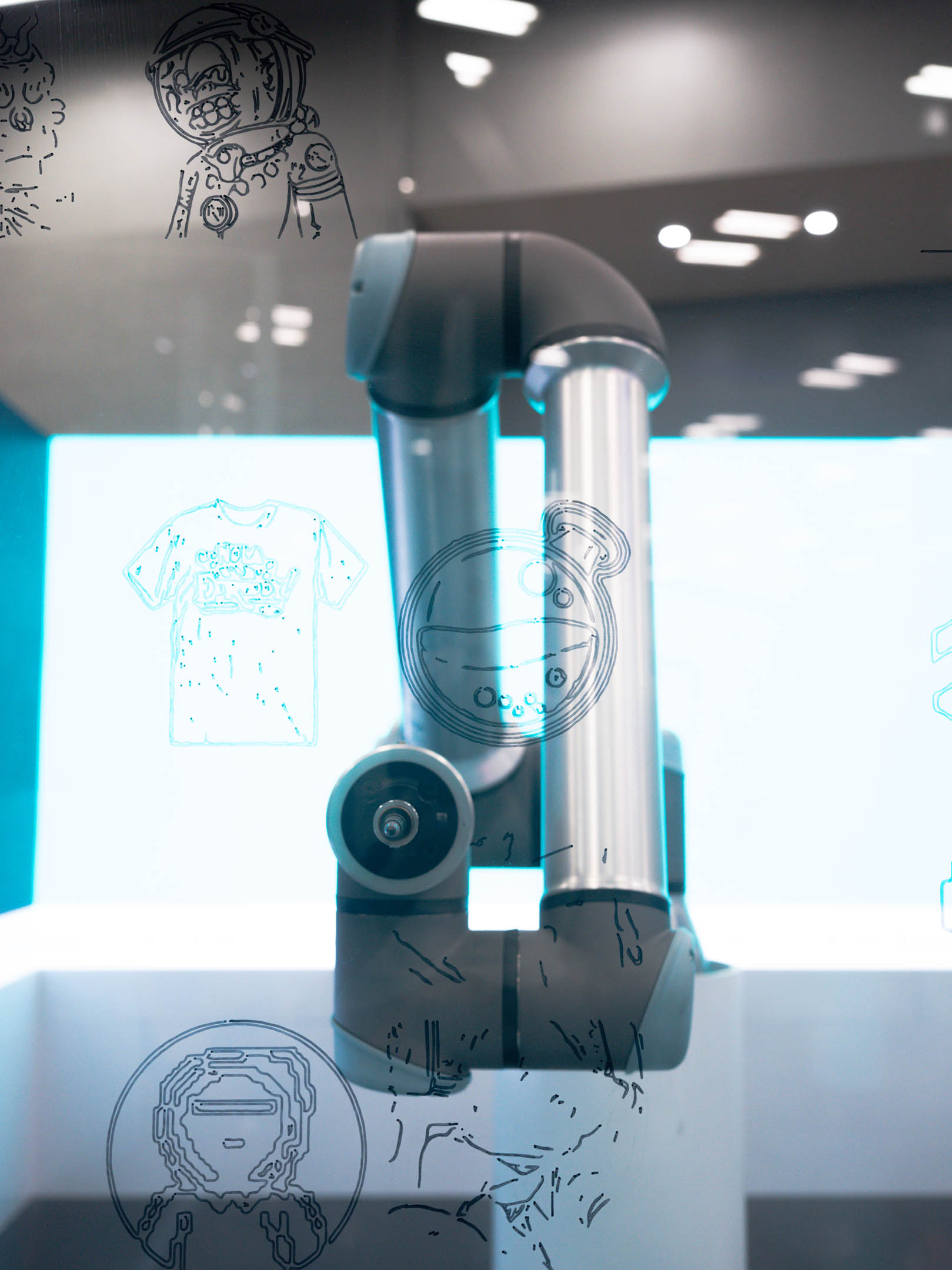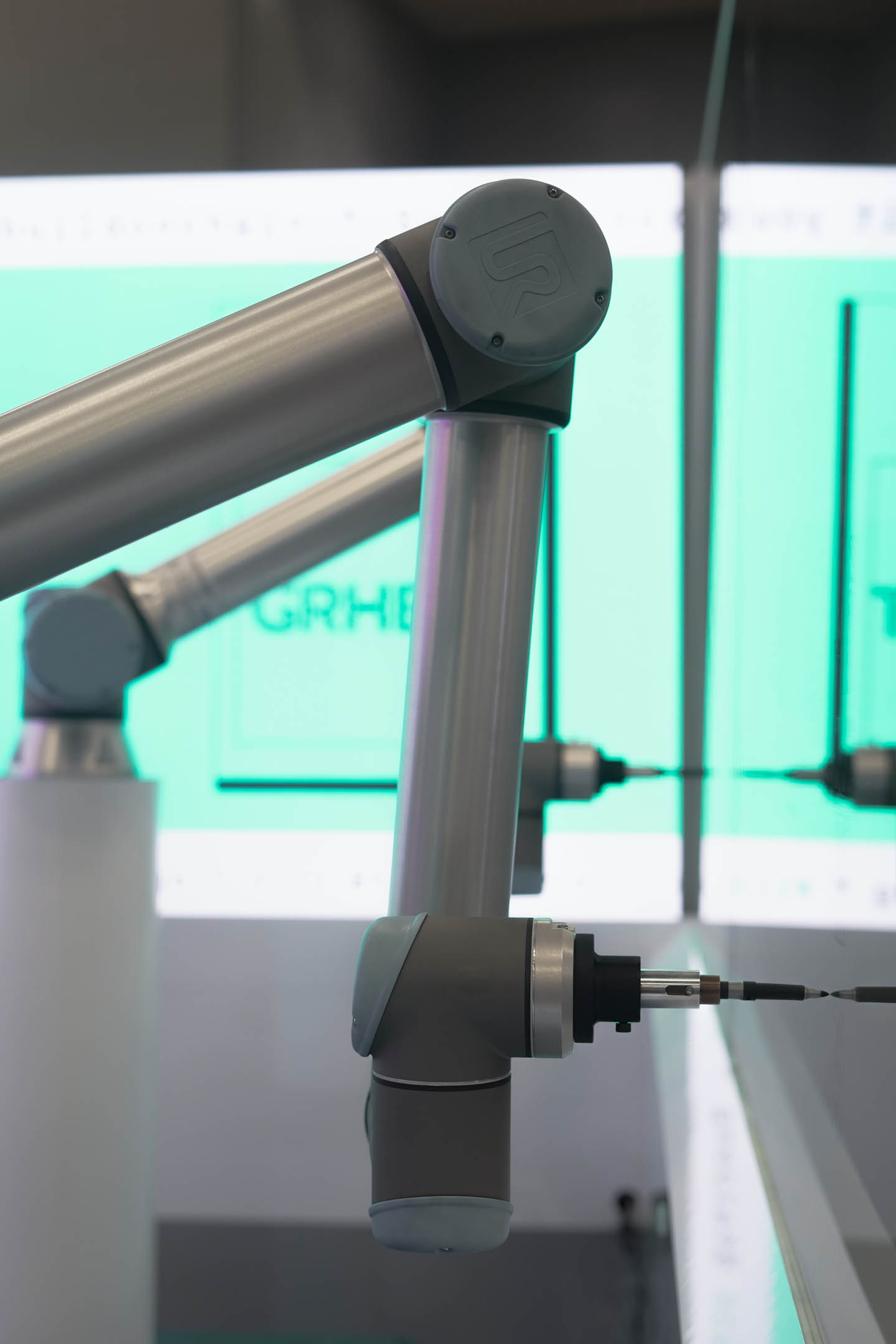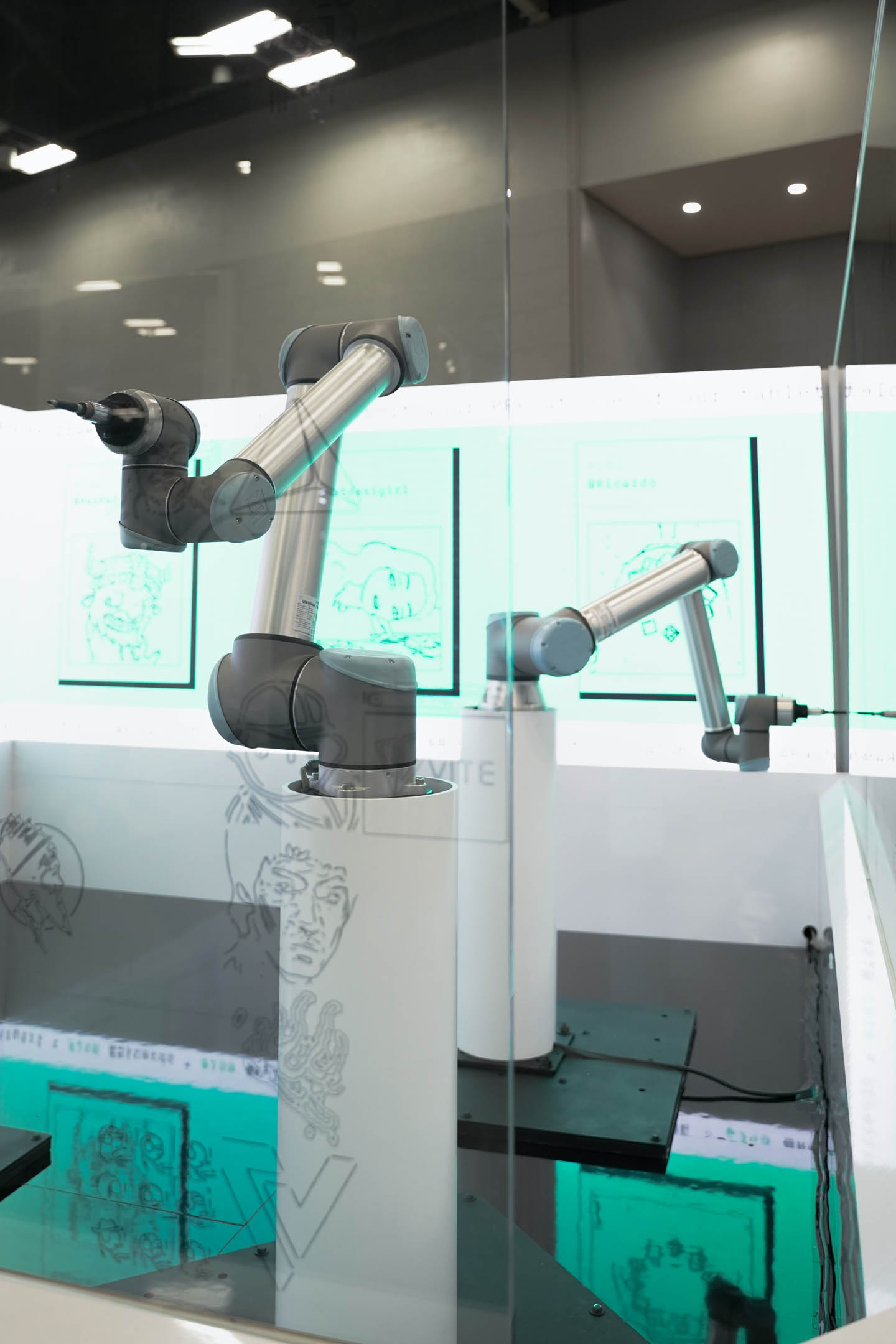 The canvas itself was made of nearly 100 square feet of glass wall paneling separated across the installation's three walls. We also created our own art for Canvas, adding bespoke illustrations and timed software filters that helped fill in more negative space.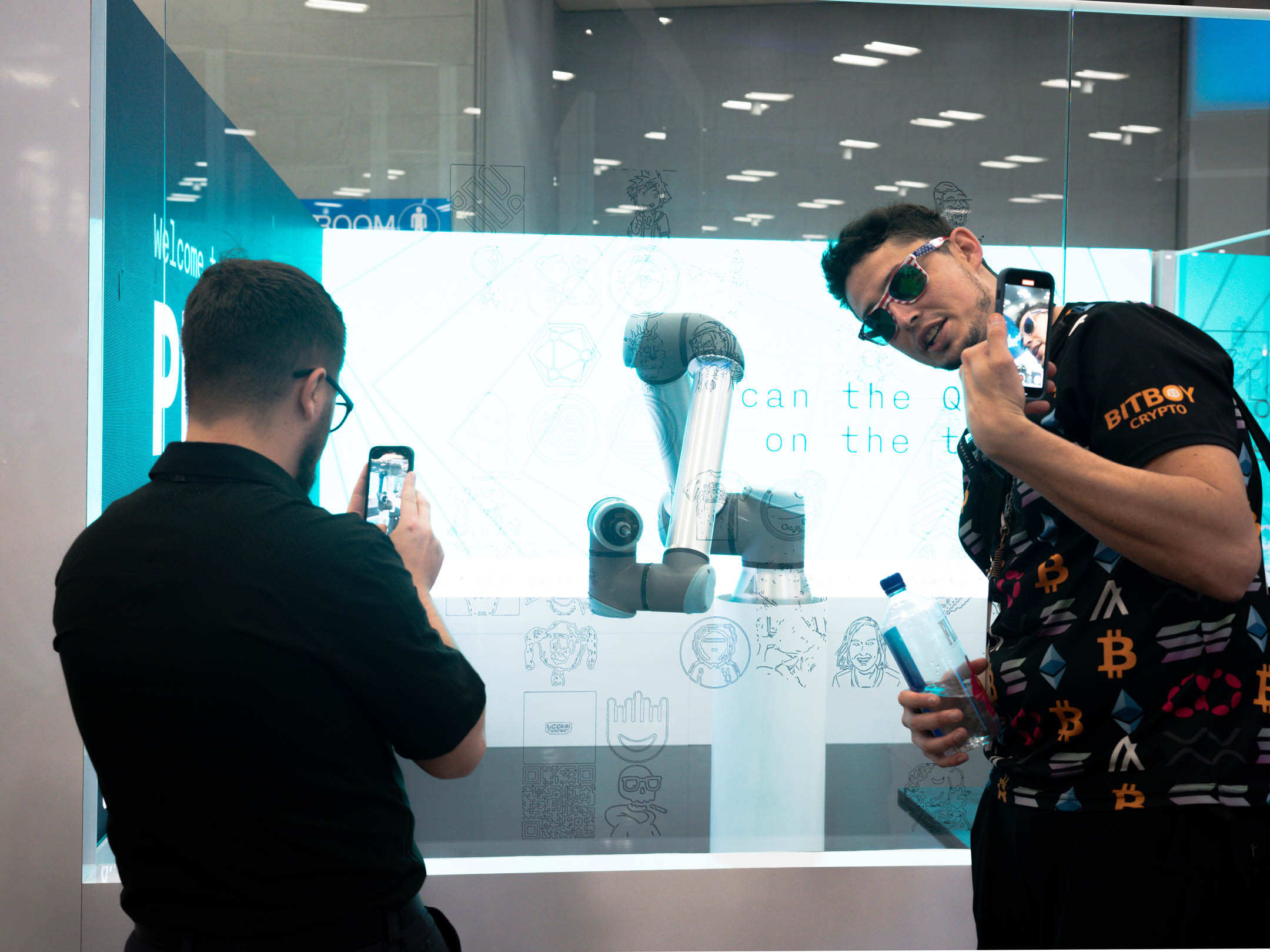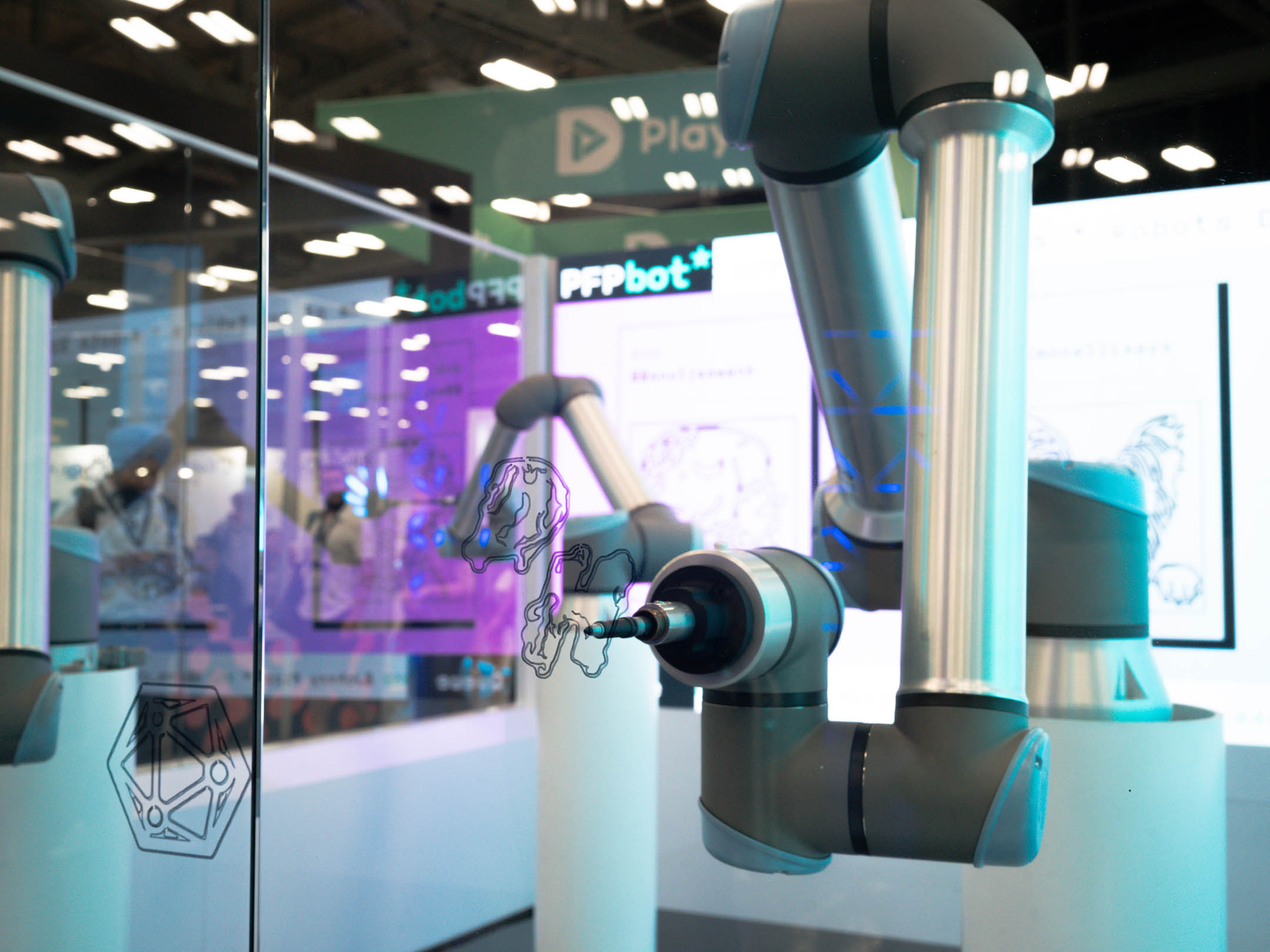 Our goal with Canvas was to give people a tangible connection to an industry that is typically kept in the digital space through a compelling, artistic, tech-forward element. And it's a goal we definitely achieved over the course of two days, with around 1,000 attendees contributing to the mural.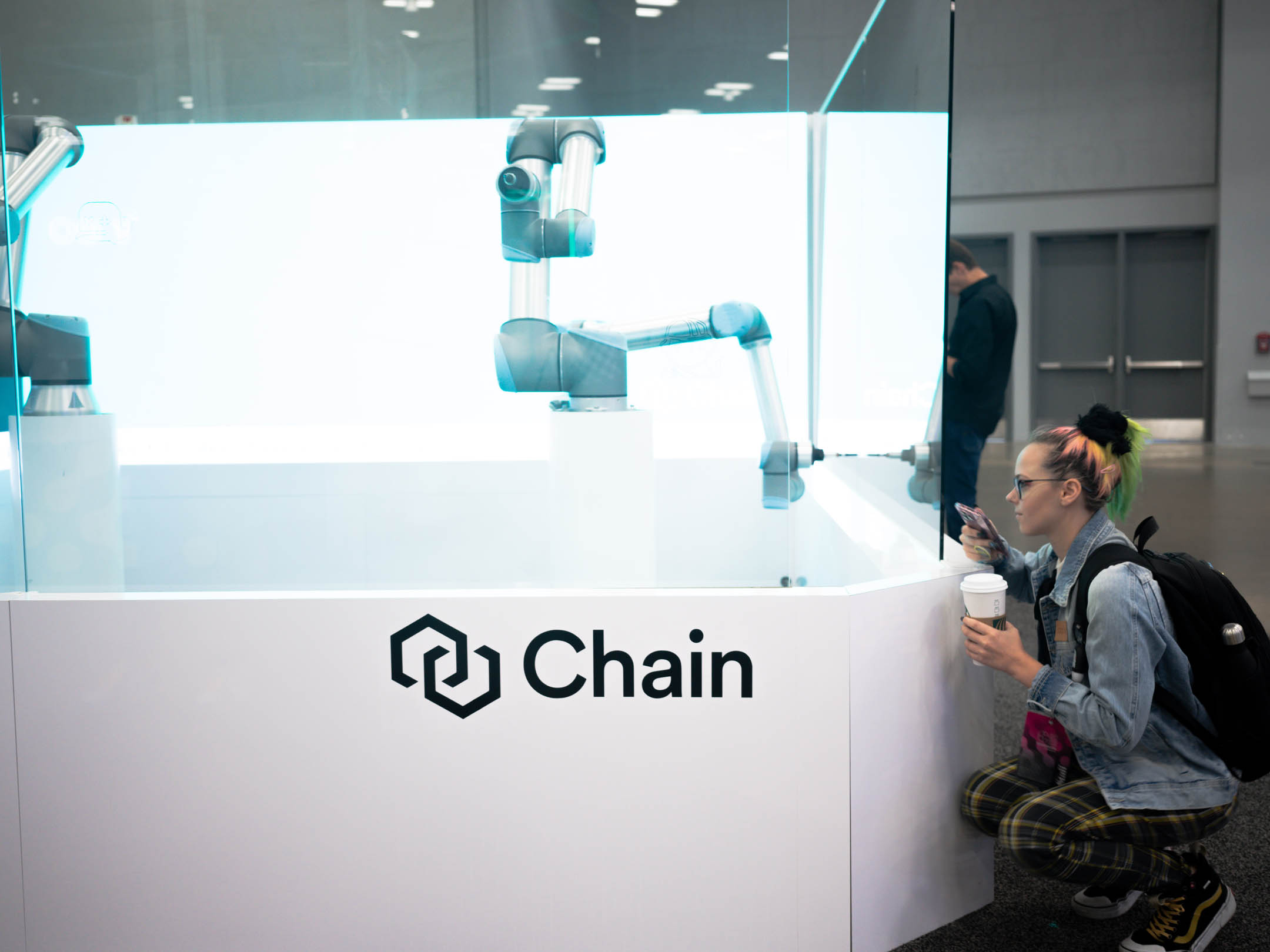 Scope
Experiential Design
Creative Technology
Robotics
Interactive Installation
Design
R&D / Prototyping
Operation / Support
Credits
Executive Producer: Paul Elsberg
Producer: Abby Murphy
Production Manager: Ryan Brown
Senior Programmer: Matt Wachter
Programmer: Phil Lidell, Ben Benjamin
Robotics: Hailey Mendoza
Creative Technologist: Dom Ricci
Executive Creative Producer: Mike Lee
Creative Director: Hailey Mendoza, Alex Ilten