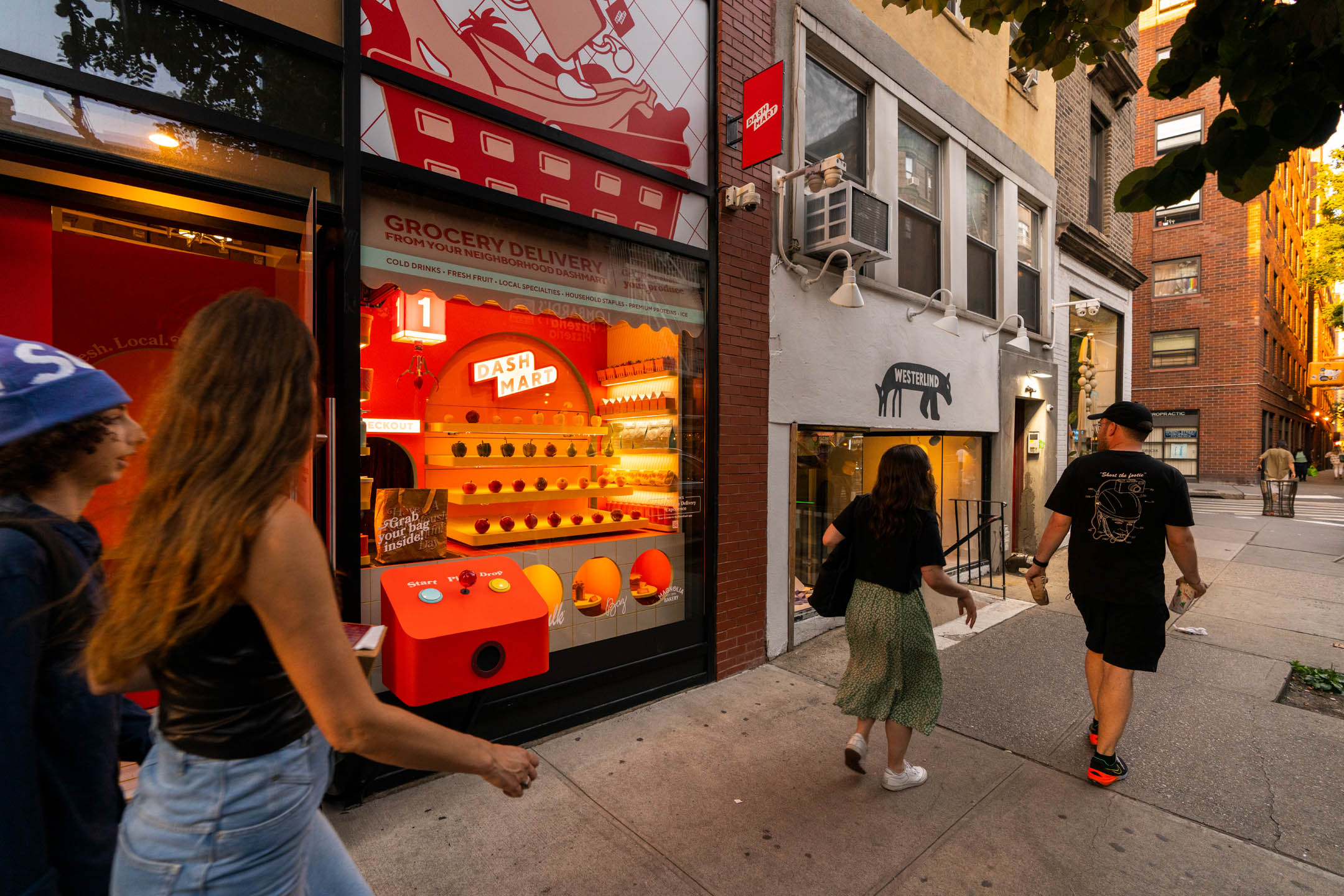 DashMart DisPlay NYC
Playing With Your Food on the Streets of New York
When DoorDash approached us to come up with a fun installation idea for their New York City DashMart, we had to say yes. We love helping established brands activate their new products and ideas, so it was a natural fit for us.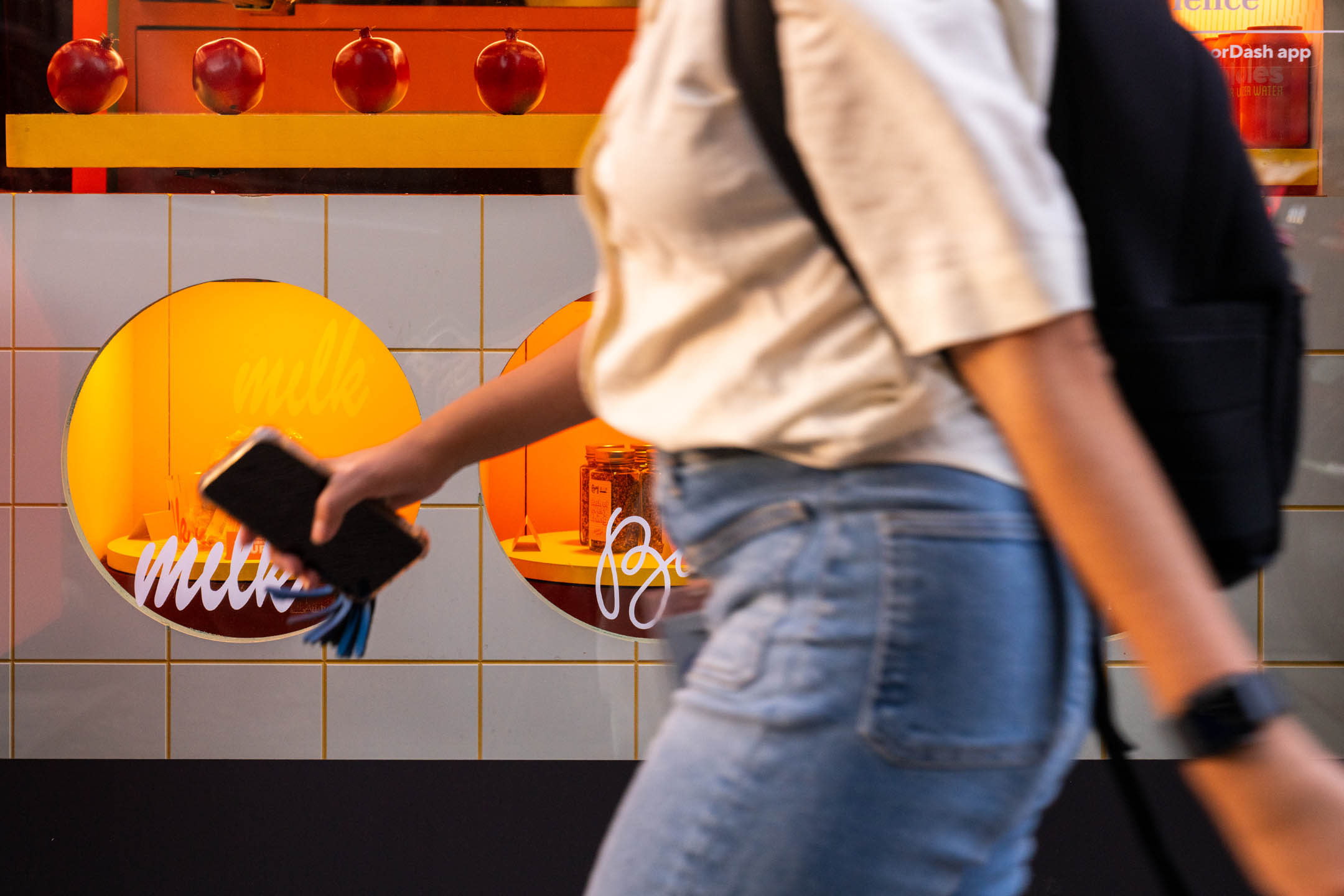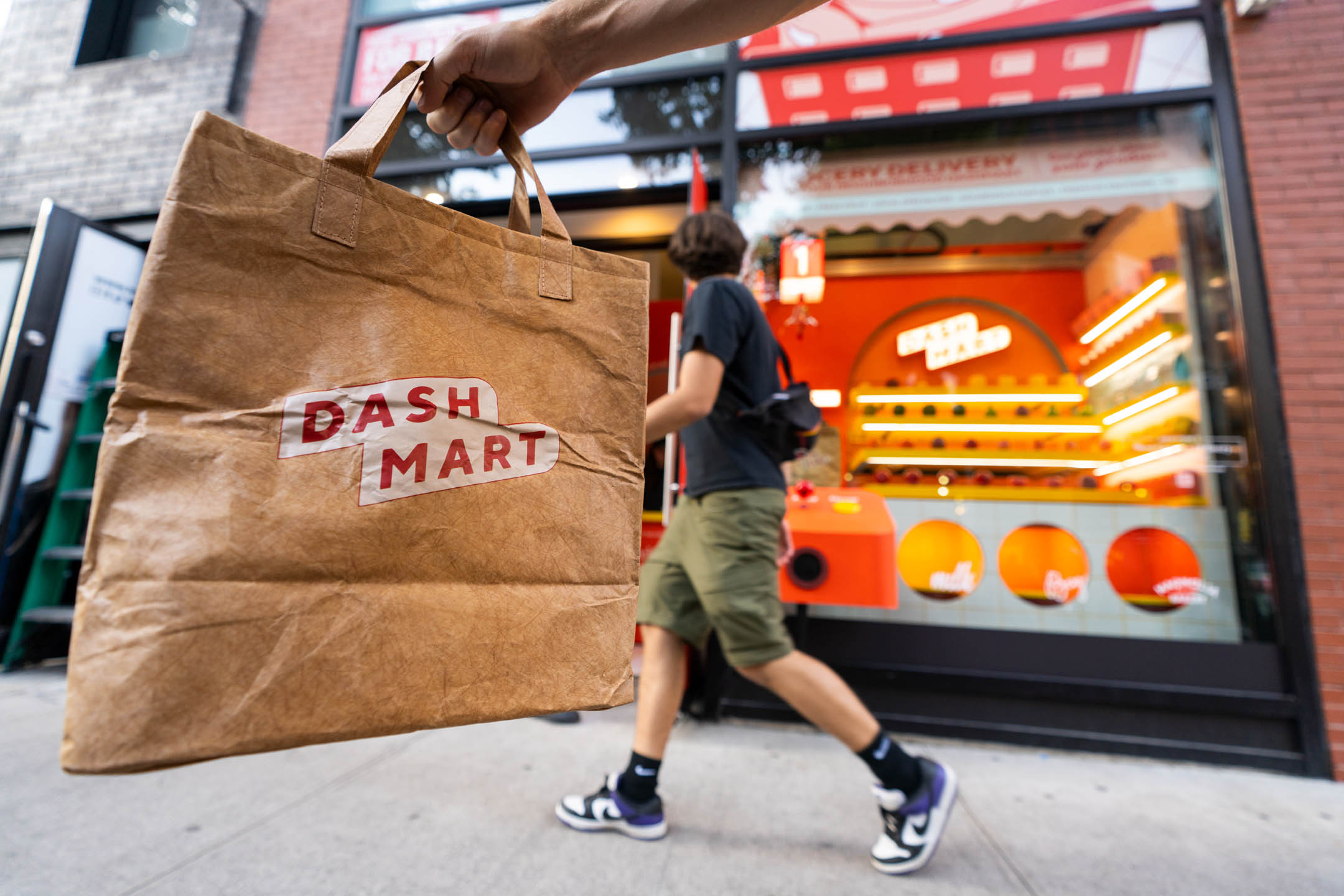 The DashMart DisPlay is a window game that channels the vibe of a classic claw game (think of the aliens in Toy Story). If players could clasp a faux display of fruits and veggies within a 60 second timeframe, they won a DashMart bag filled with pre-packaged produce. DashMart employees delivered the prize through dutch doors in the DisPlay.
While we're no strangers to interactive installations, the DisPlay added a new element to guest engagement. Instead of just becoming a part of a scene surrounding them, visitors actually played a game with a goal – to win. That definitely changed the dynamics of the project, and dictated the skills we used to approach it.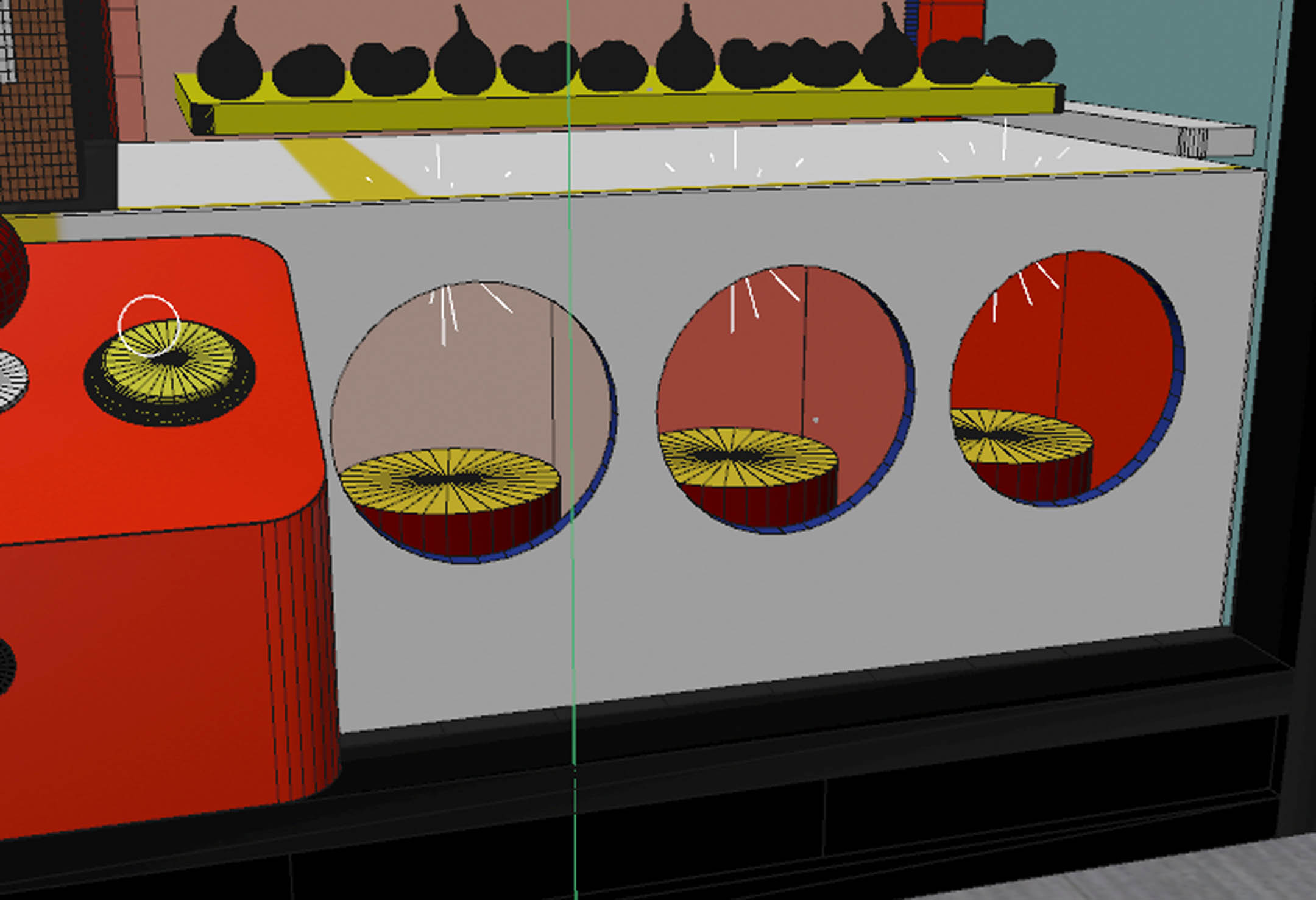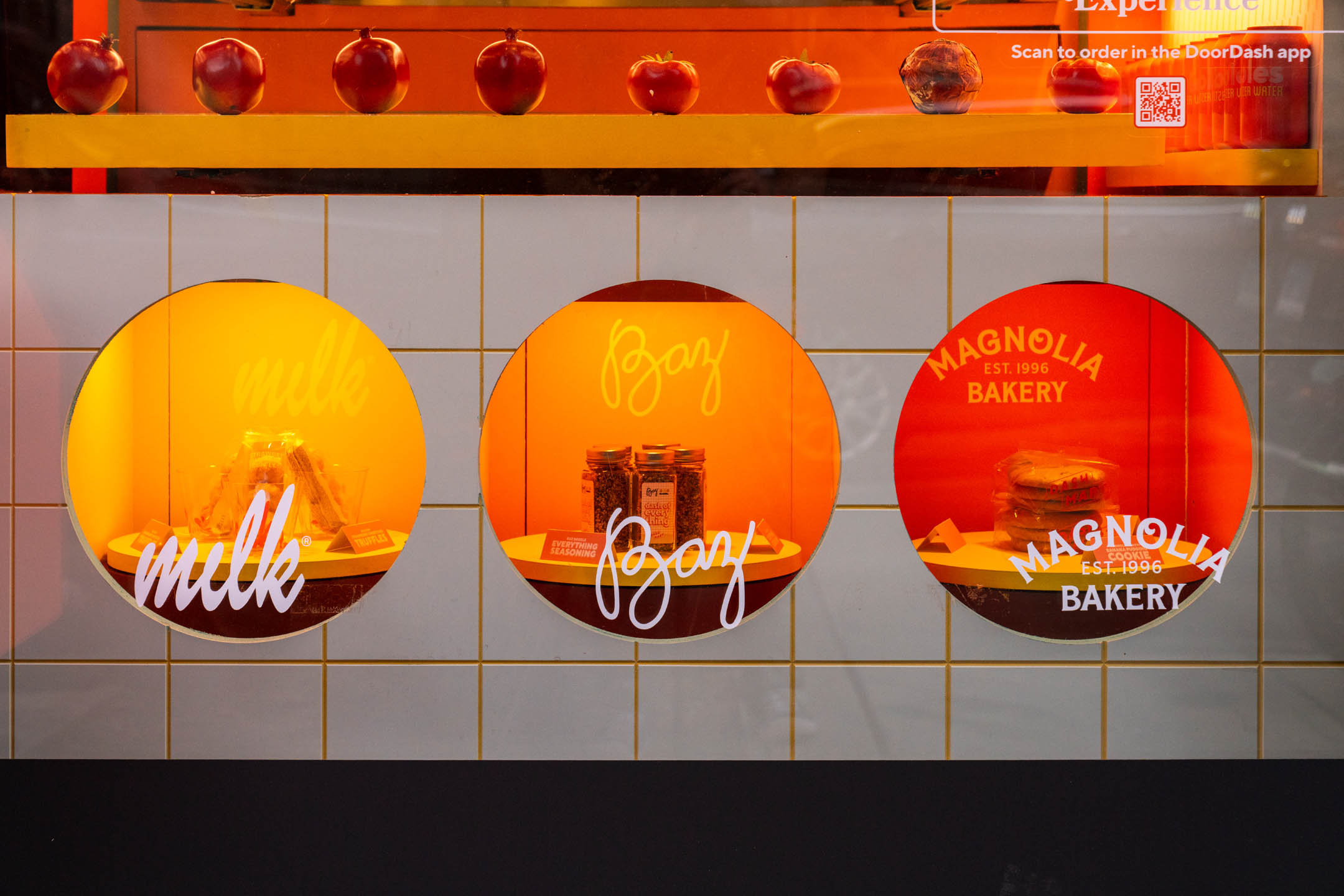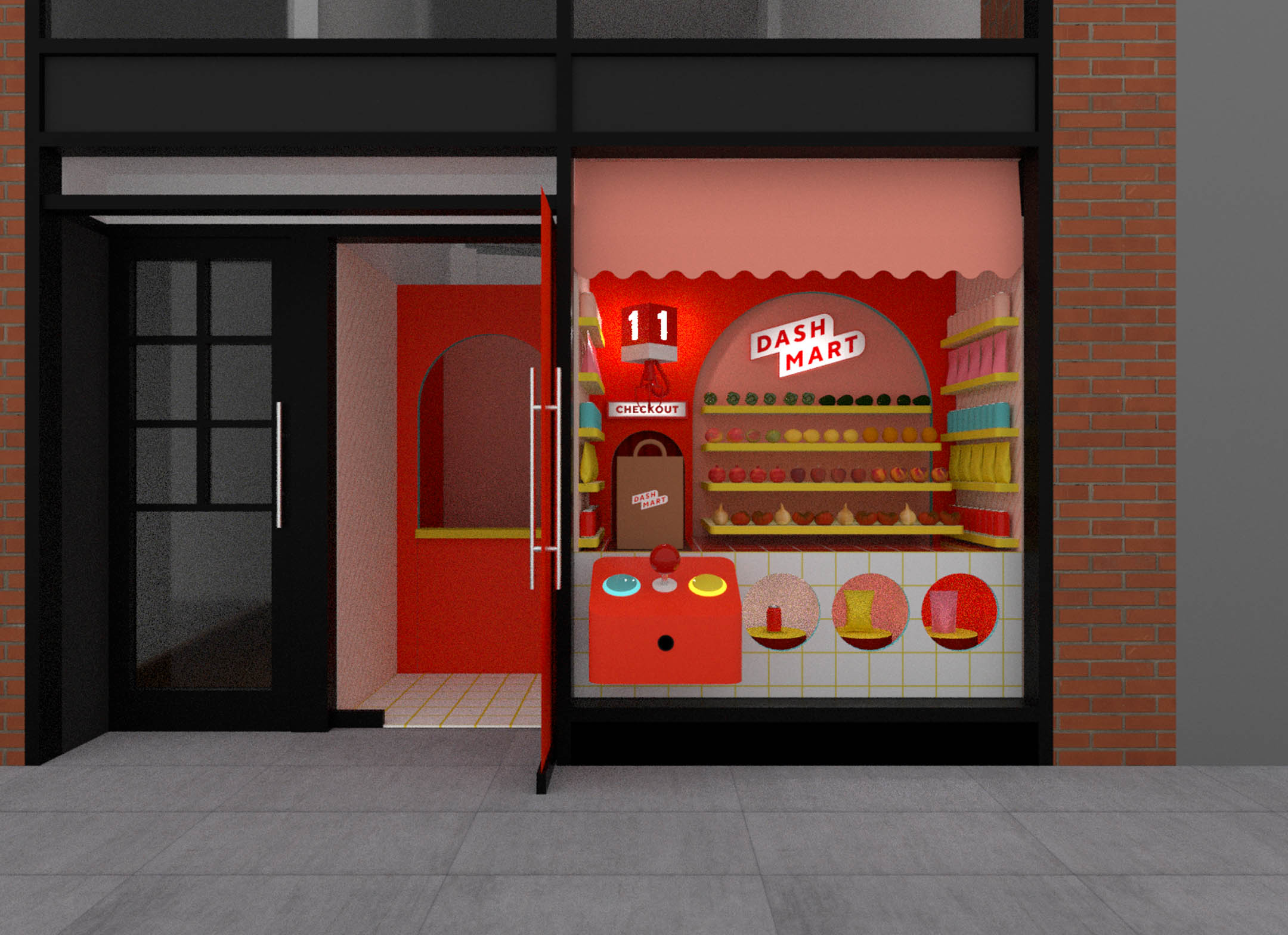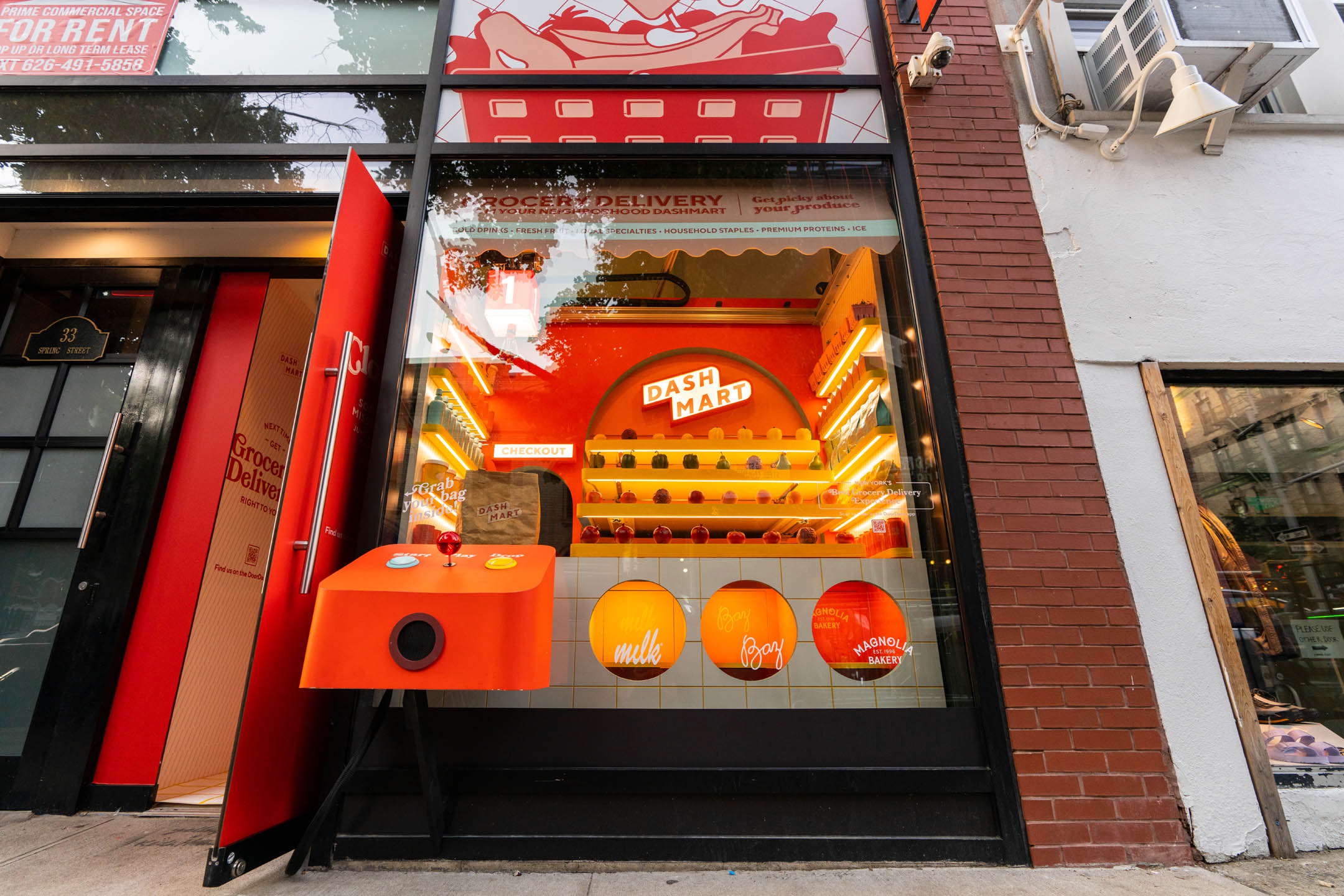 First, we had to entice passers by to play the game in the first place and get them to play. We did it the best way we knew how: by making a stunning, visually alluring installation that refused to be ignored. It took plenty of our fabrication and creative design expertise, but we were left with something bold, loud, and beautiful.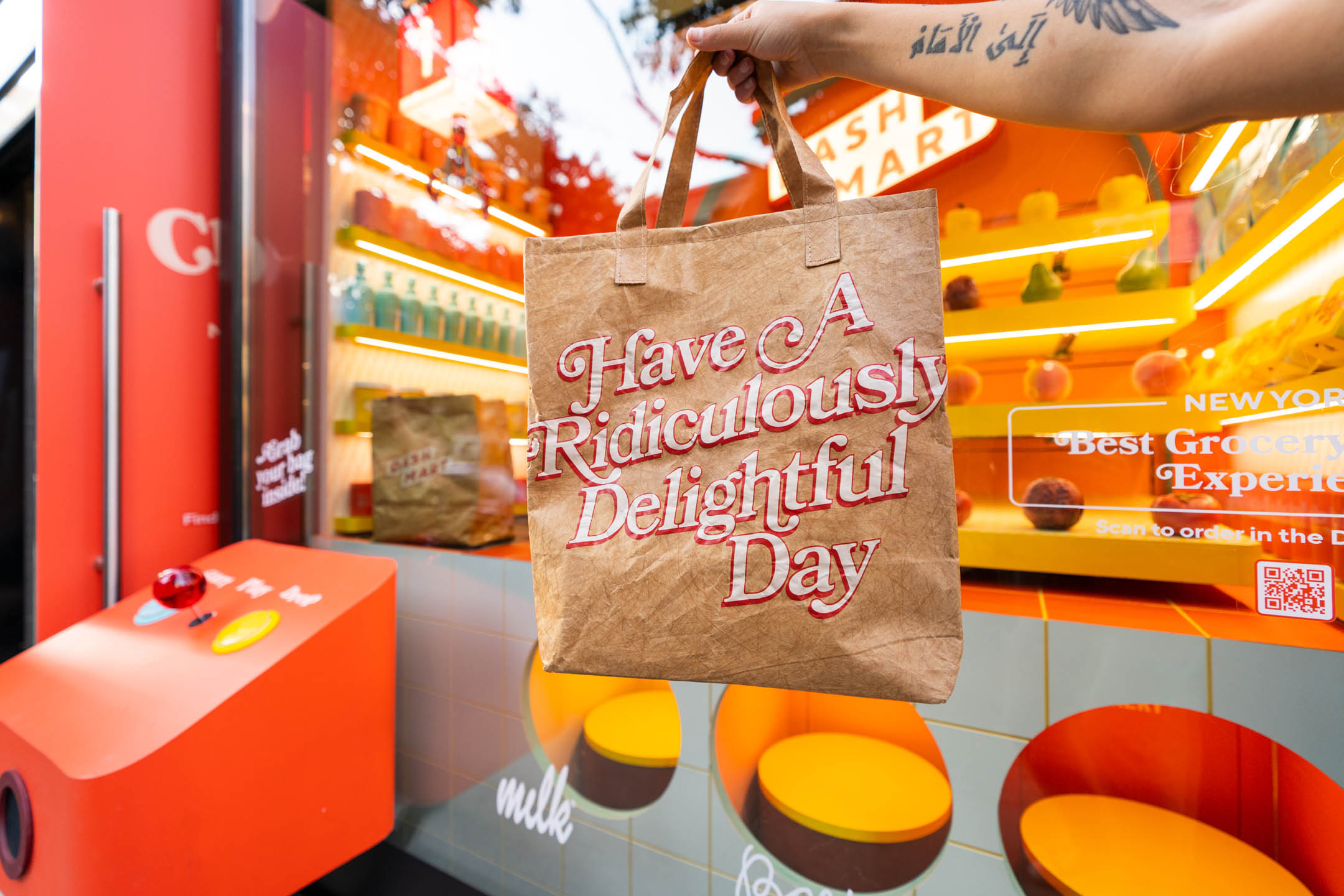 Then, we had to actually build the game itself, which required our R&D, engineering, and prototyping skills. We built an actual claw game for the installation, complete with a physical joystick to control the claw machine. Finally, we needed to move the entire installation to New York and assemble it there, which demanded the best of our operational and support powers.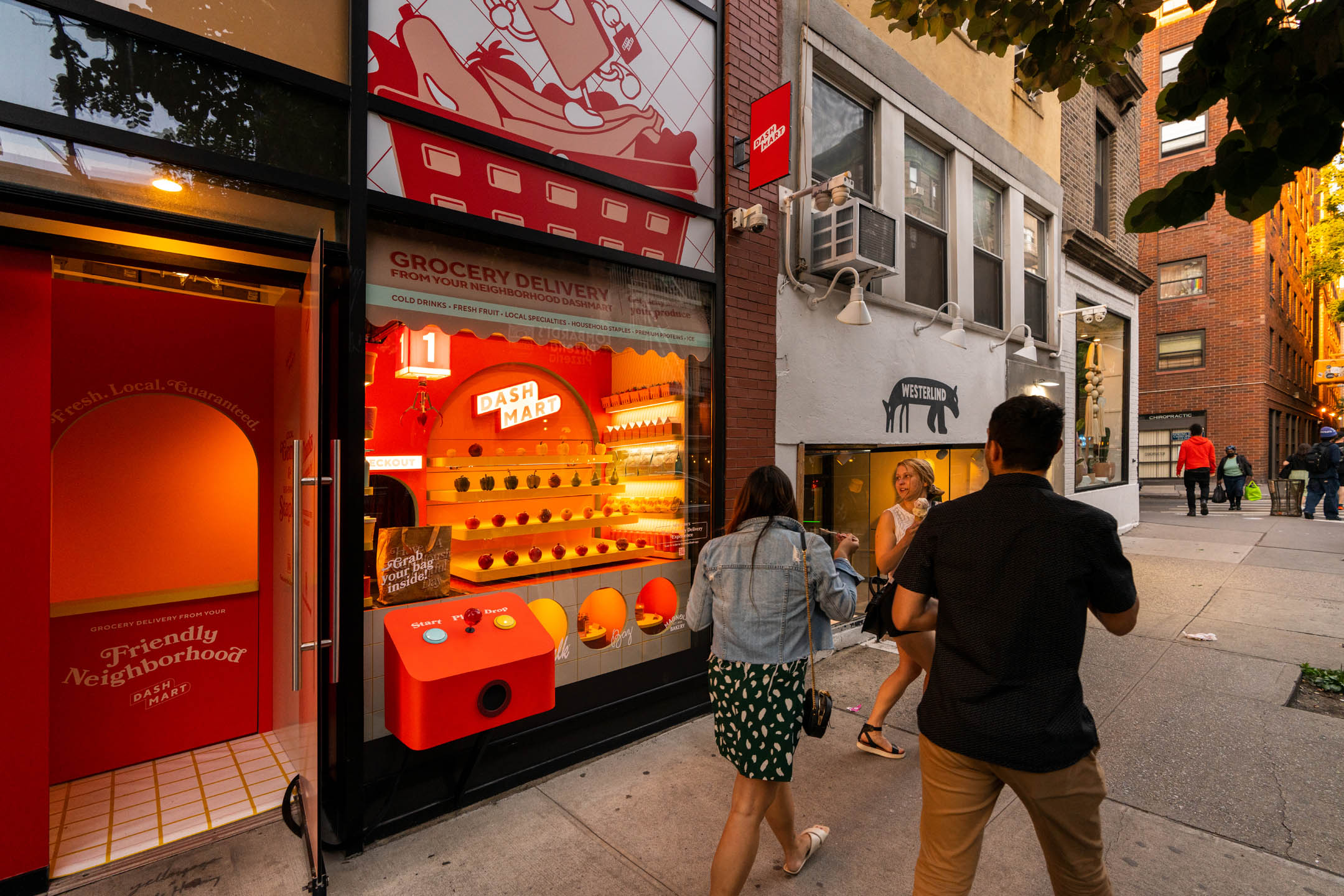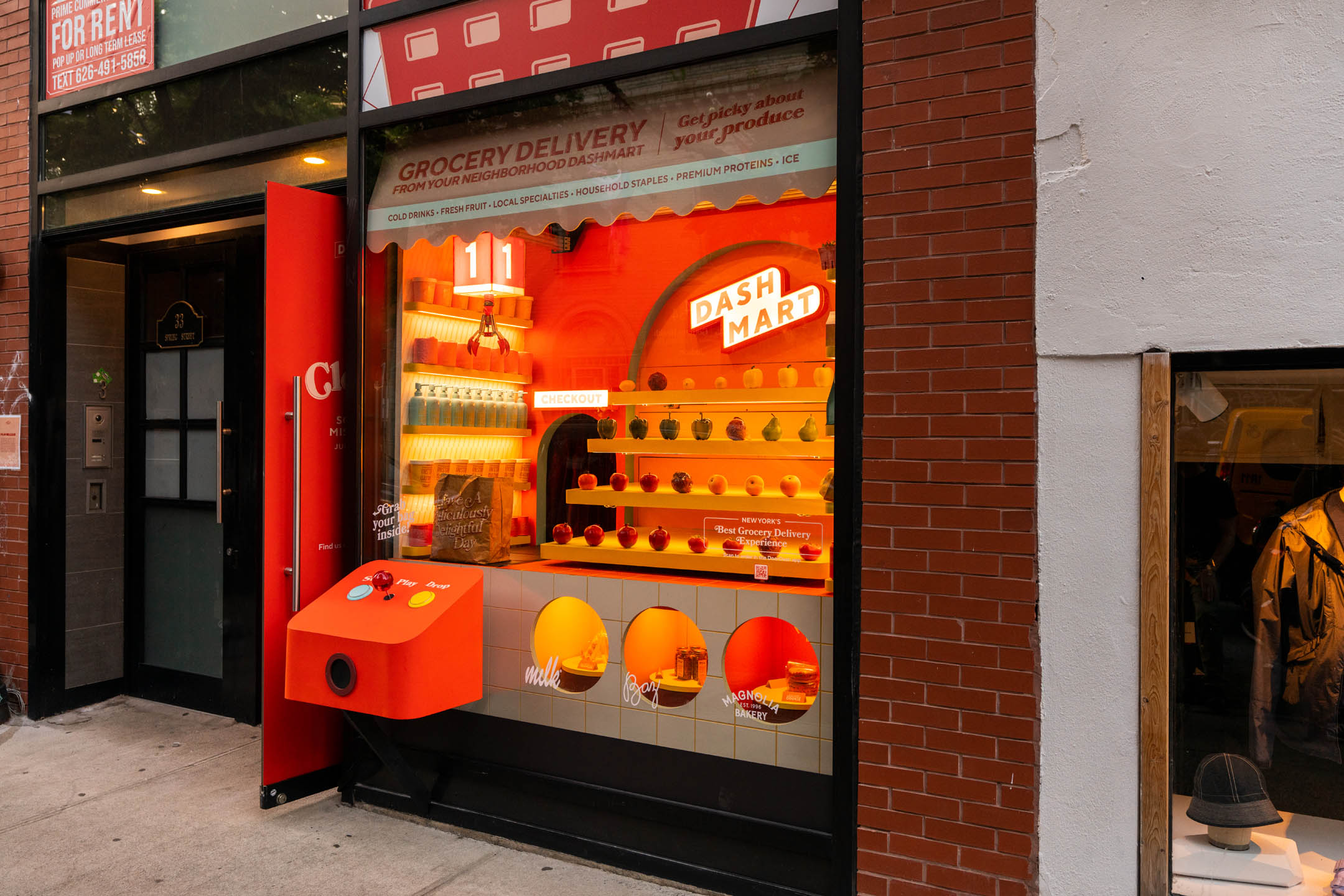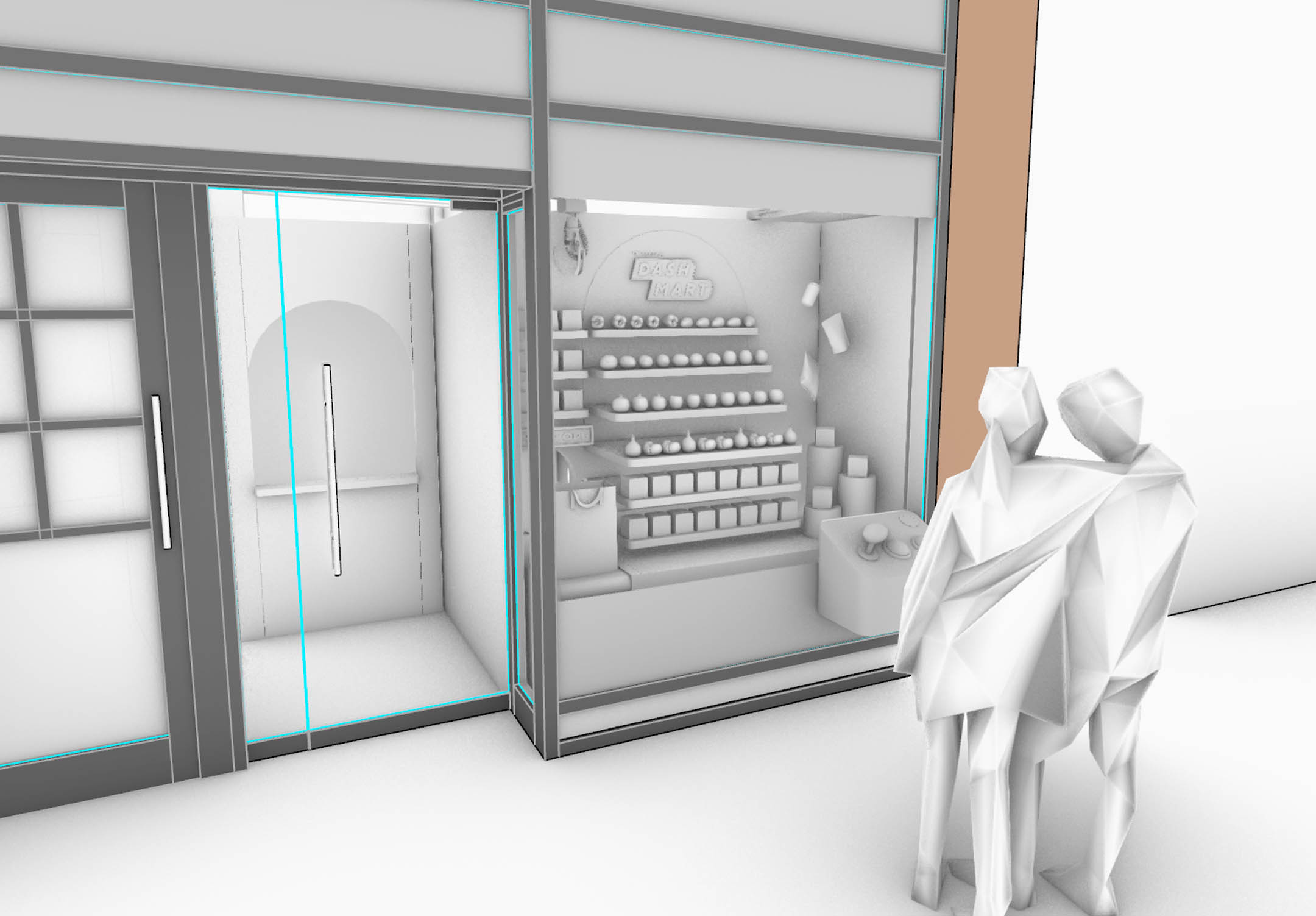 DashMart DisPlay gave us an opportunity to turn the concept of traditional window displays on its head in a city that is renowned for them by gamifying it, injecting engaging tech and vibrant visuals that ended up attracting upwards of 3,000 visitors.
Scope
Creative Technology
R&D / Prototyping
Engineering
Design
Robotics
Custom Fabrication
Interactive Installation
Operation / Support
Credits
VTProDesign:
Chief Creative Officer: Michael Fullman
Executive Creative Director: Alex Ilten
Executive Producer: Paul Elsberg
Producer: Nadia Elalighe
Creative Producer: Melanie Kassis
Creative Director: Akiko Yamashita
Executive Producer – Creative Technology: Zachary Saale
Programmer: Evan Gannon
Creative Technologist: Colin Honigman, Trevor Smith
Client- DoorDash:
Executive Producer: David Schiavone
Creative Director: Chris Allick
Senior Art Director: Shasta Mattey
Assistant Creative Director / Copywriter: Justin Stielow
Brand Supervisor: Abby Bornstein