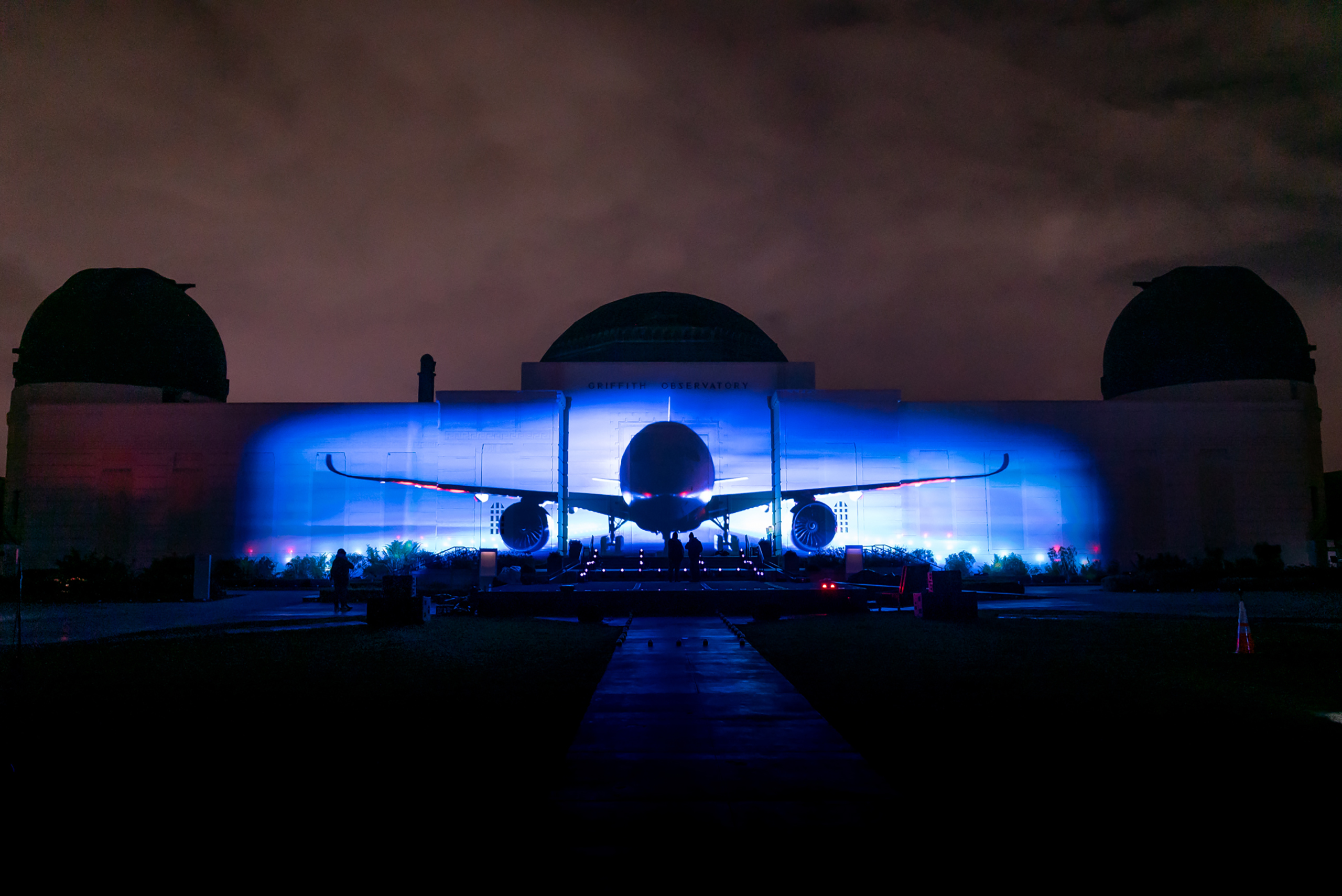 Delta LA28
Olympic Partnership Announcement
MKG brought on VTProDesign to design and create an event and spectacle celebrating the announcement of Delta Air Lines as an inaugural founding partner of the LA28 Olympic and Paralympic Games, Los Angeles 2028 and unveiling the design of the new A350 plane livery.
For the announcement, VTPro's design and production teams created a projection mapped show on the front face of the iconic Griffith Park Observatory. The show walked the audience through the path to the Olympic games and the transformation of Los Angeles leading up to 2028, highlighting stadium and sports centers around LA, the flight paths of Delta coming to LAX and the stories of past Olympic athletes and their journeys, culminating in the reveal of the new A350 design.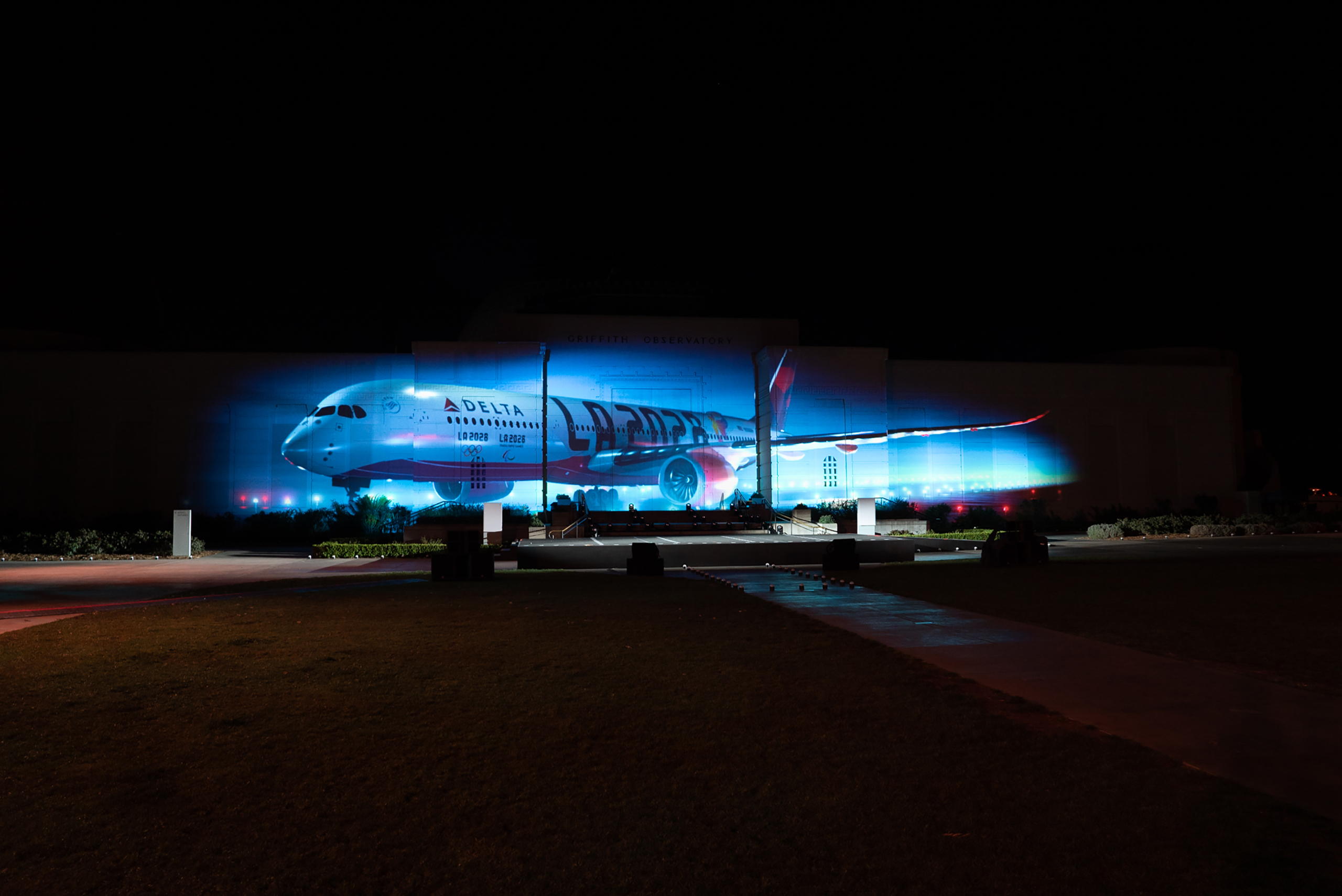 To extend the elements of the show, VT's design and production teams built out an extended runway that lit up and worked to transition the physical observatory into the projection mapped extension of the LA skyline.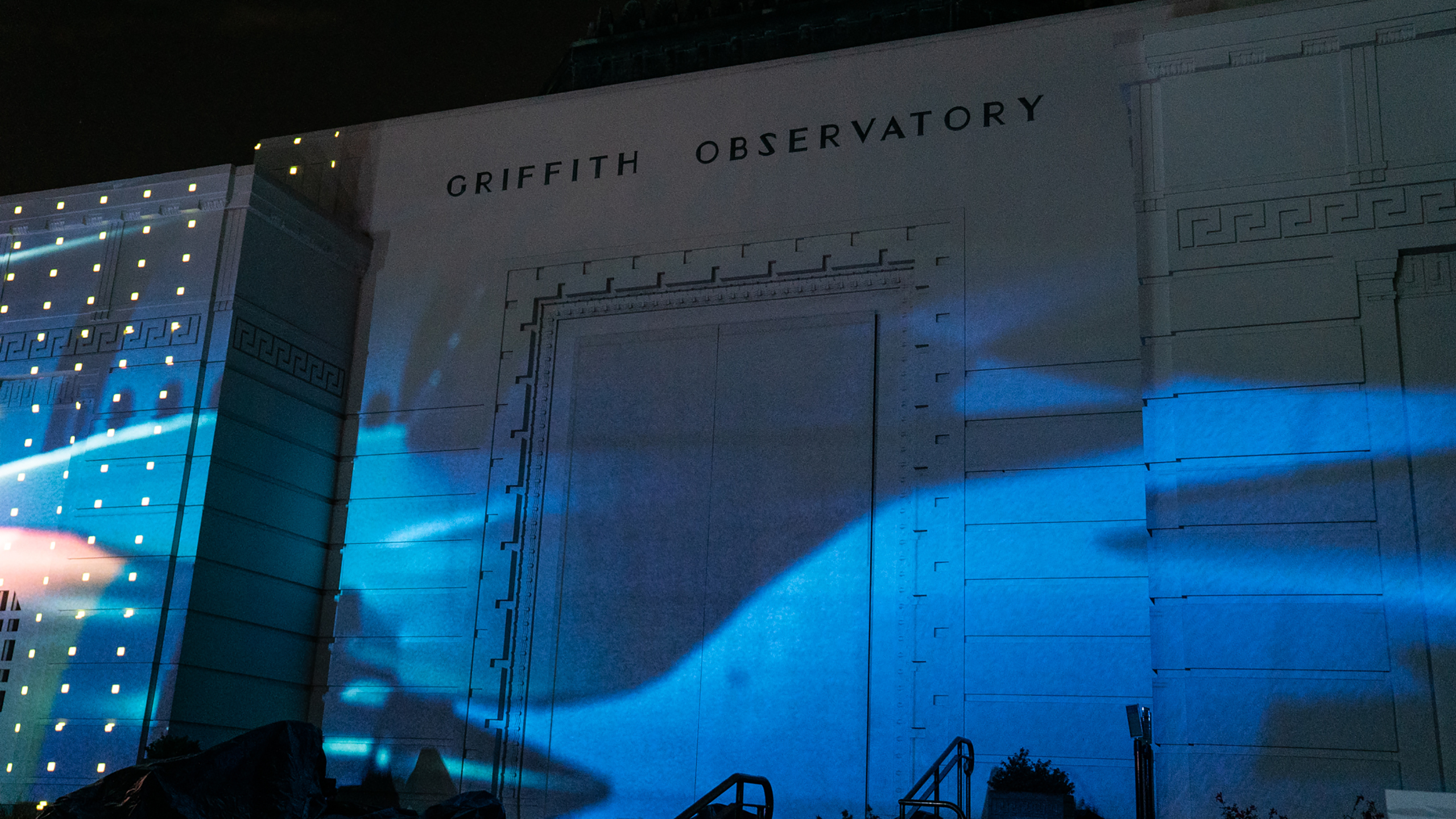 At the onset of the project, VT worked with MKG to design and storyboard out the entire content run of show. This helped to form the basis of the show and event.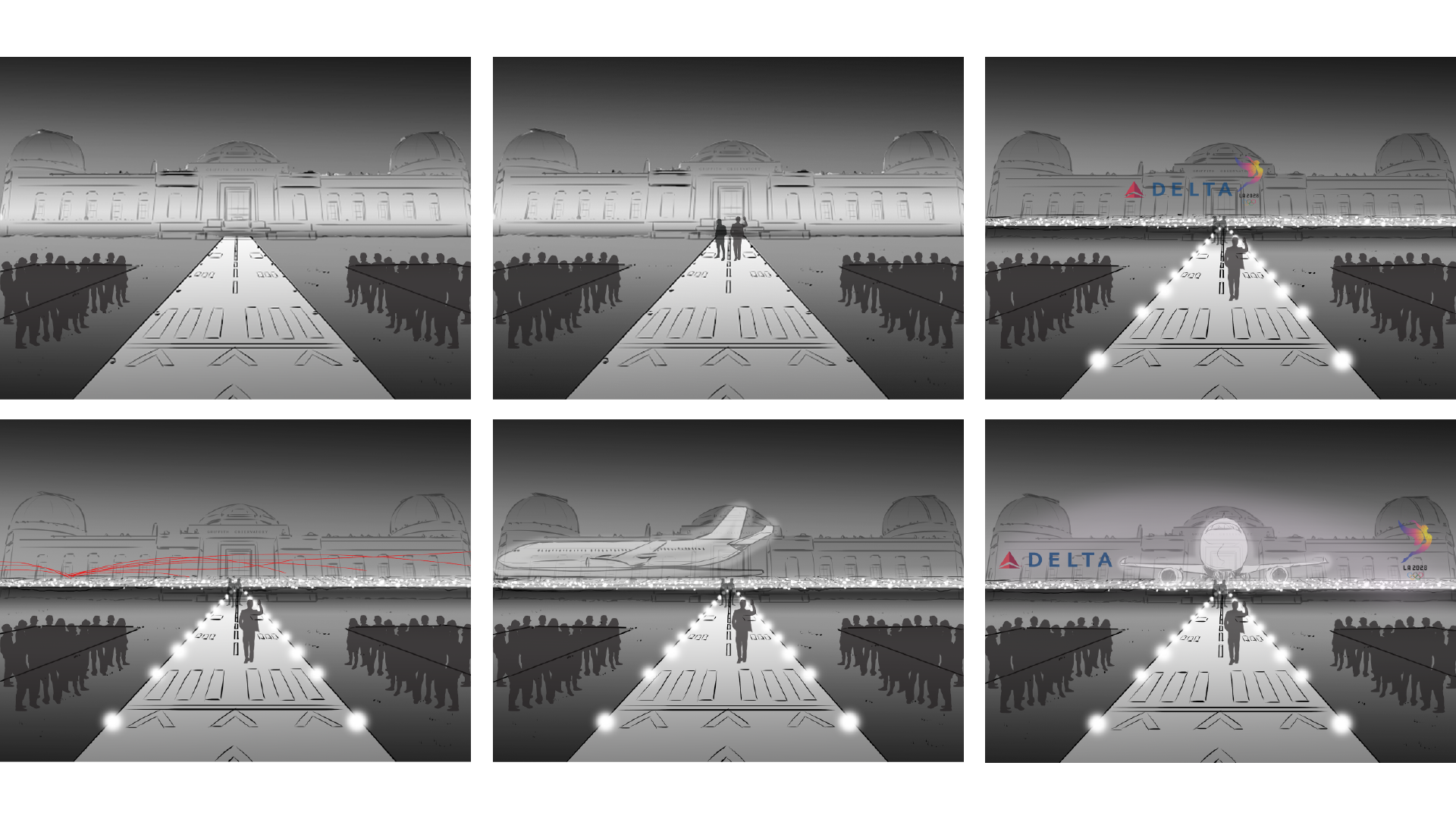 One of the true hero shots was the skyline of Los Angeles, as if seen through the observatory. With this approach in mind, VTPro filmed the actual view at dusk from multiple angles. This resulted in a 12K wide stitch of the night sky above a clear Los Angeles.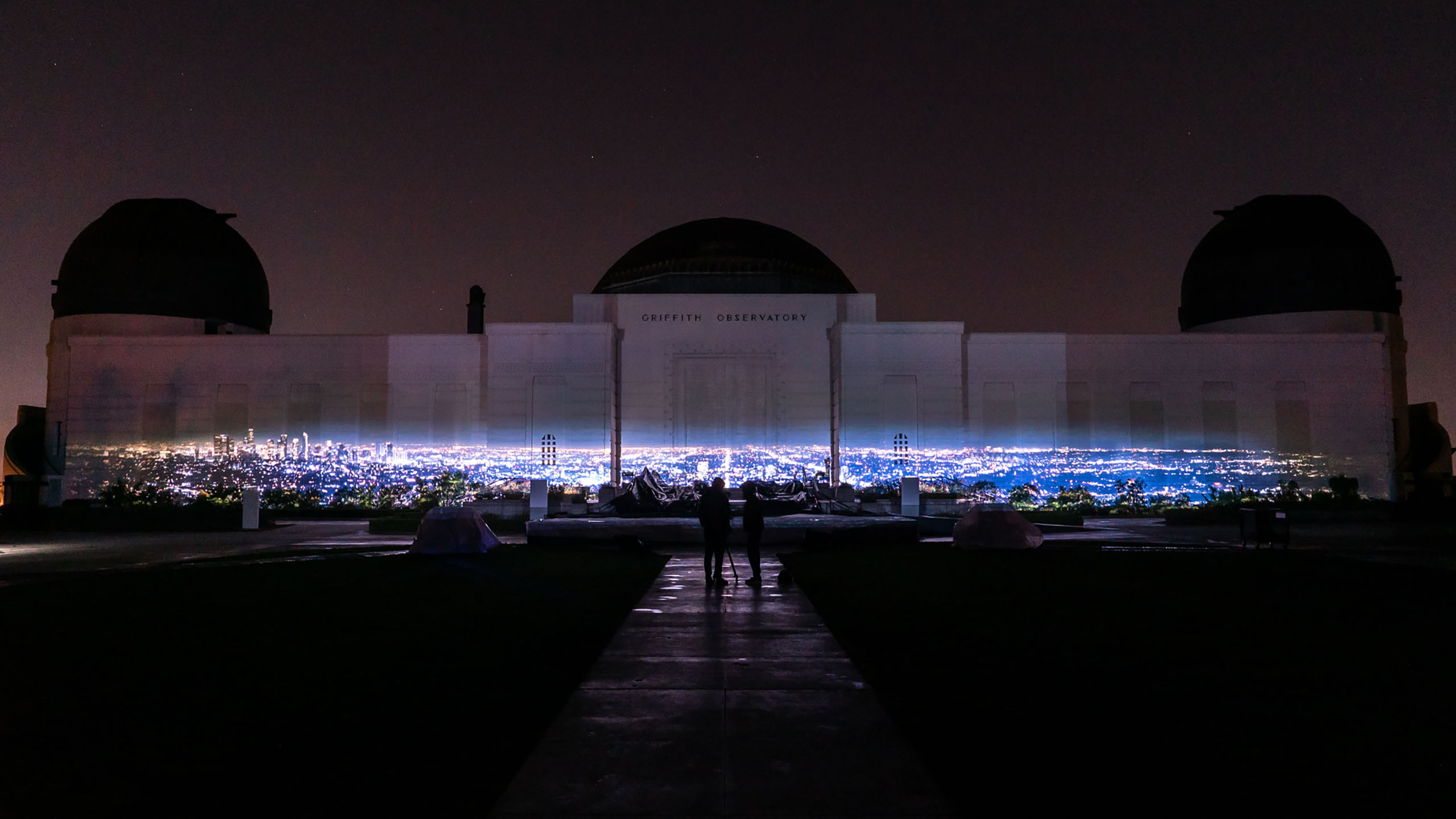 In order to technically produce the projection mapping, we first started with a Lidar scan of the front face of the Observatory. Through that process we were able to build an accurate 3D model of the building, to be used in animation and the mapping process.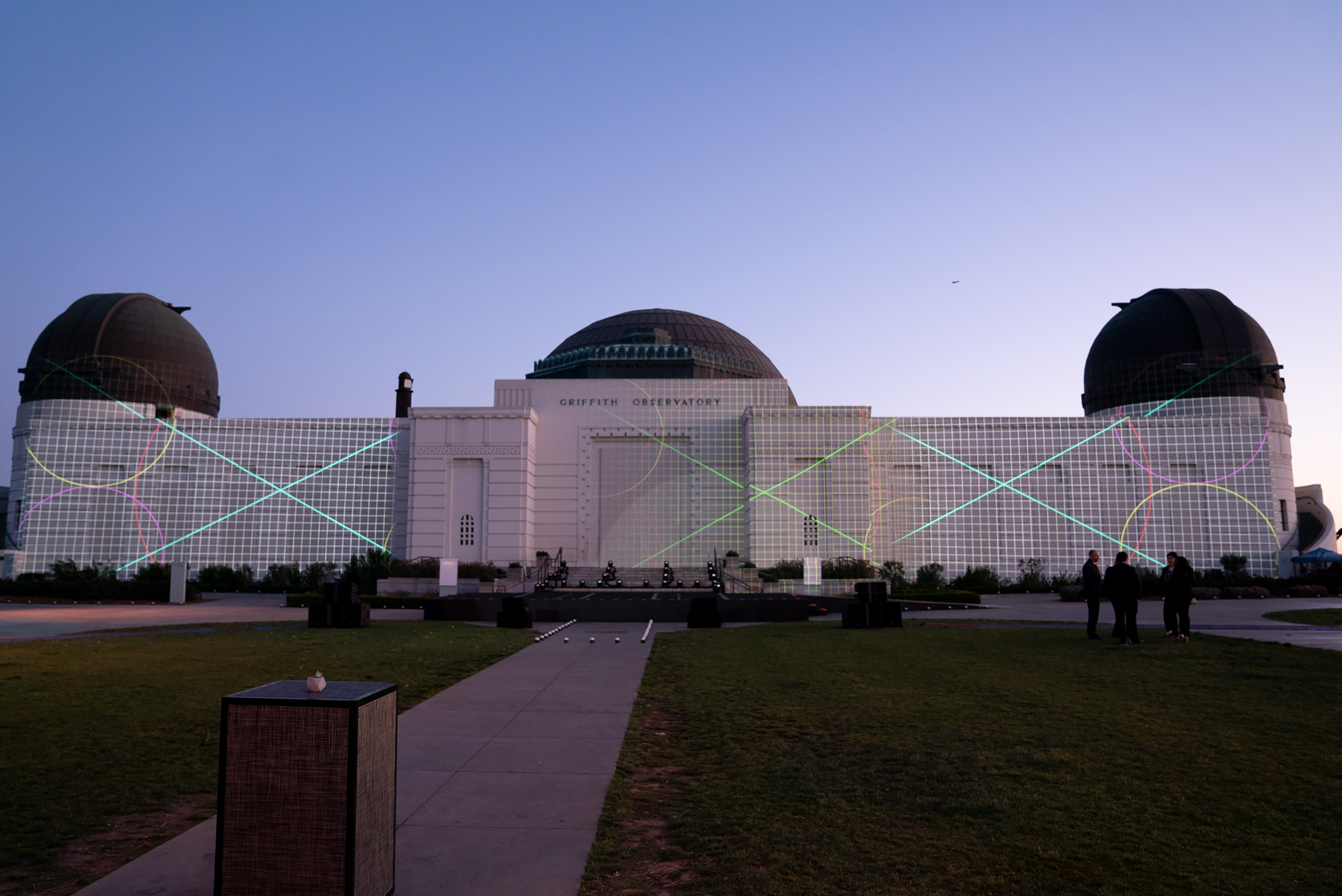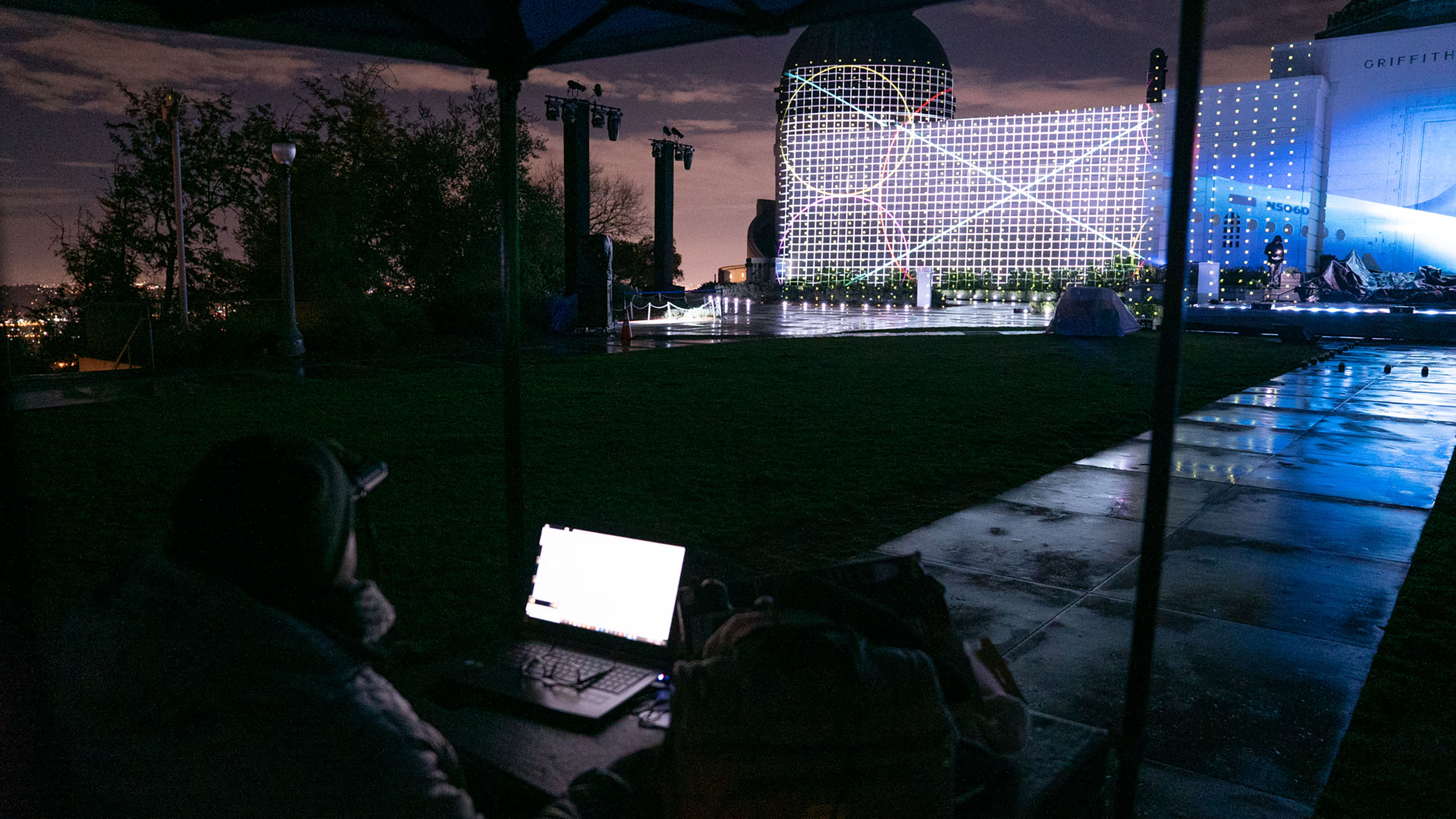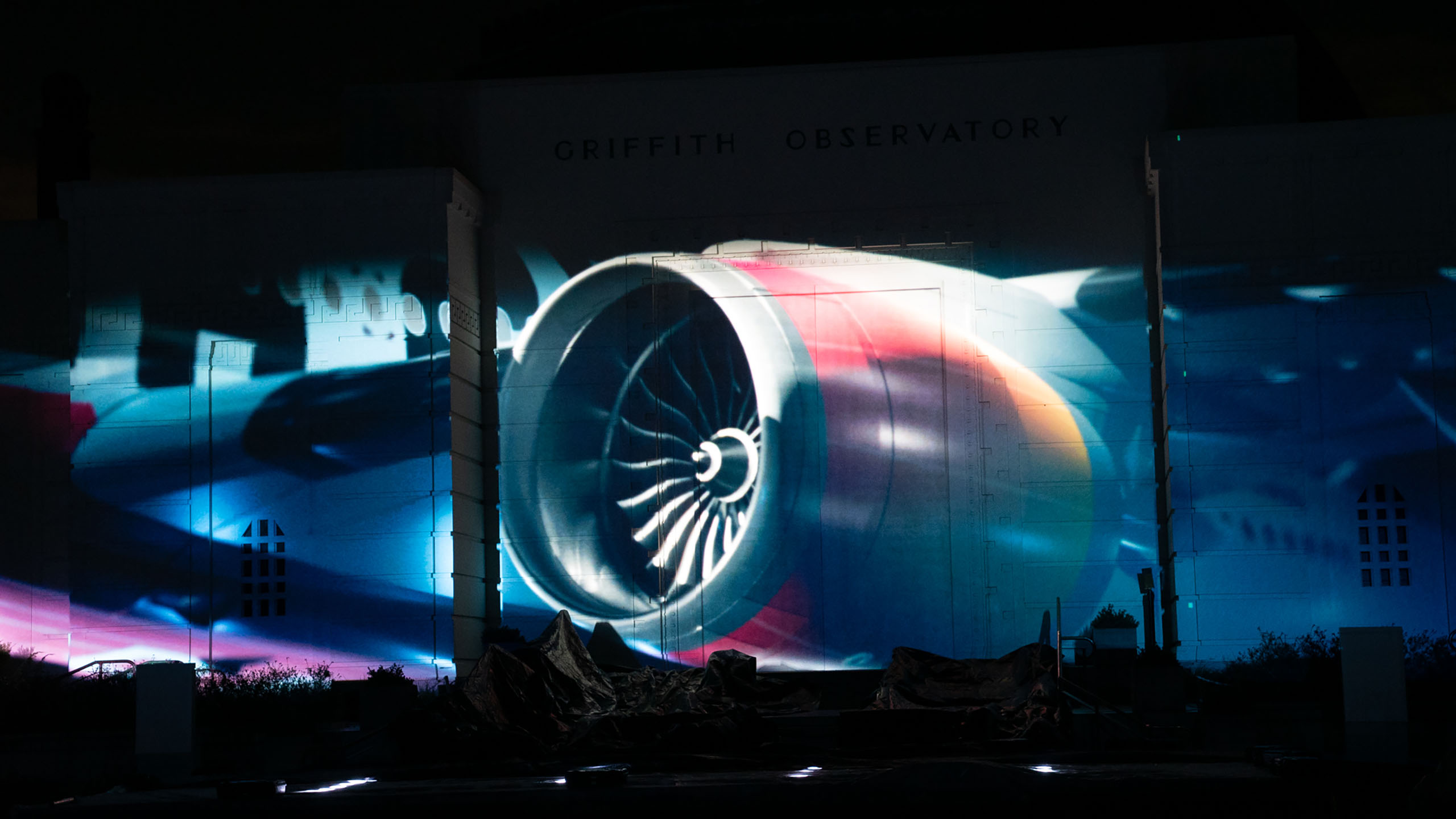 Wanting to balance the maximum brightness and resolution, the front of the building was mapped with 12 40,000 Lumen 4K Barco Projectors.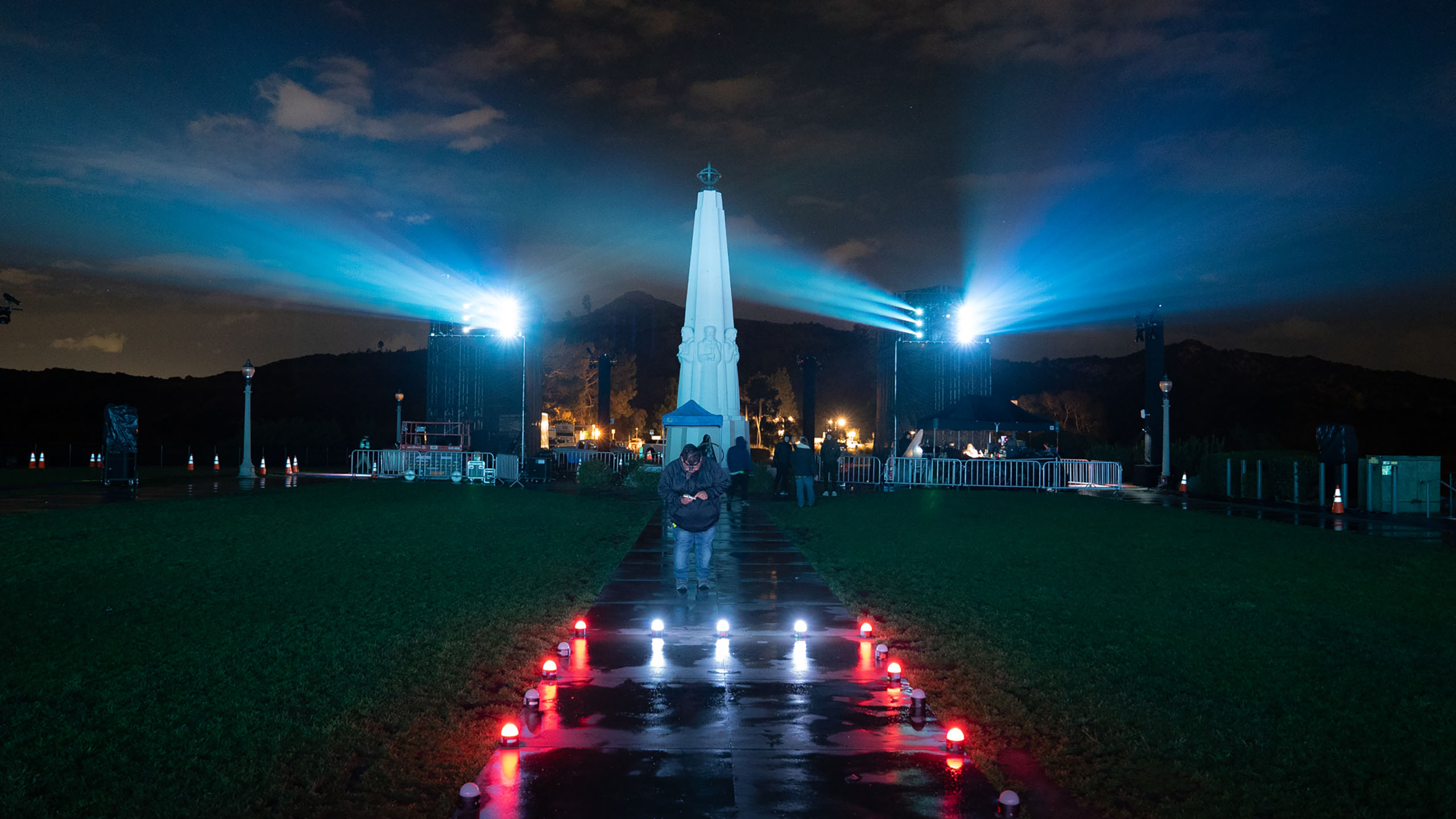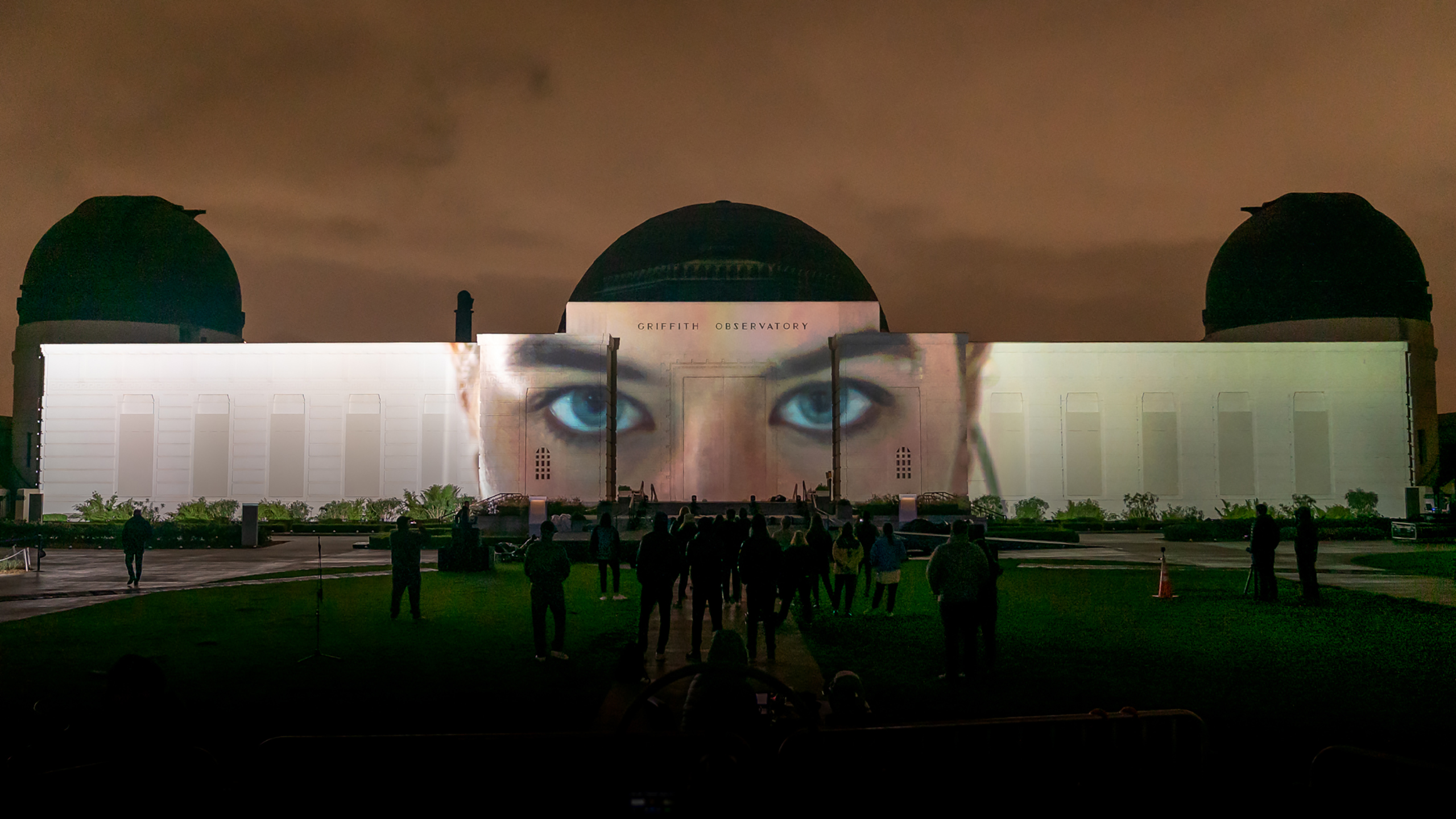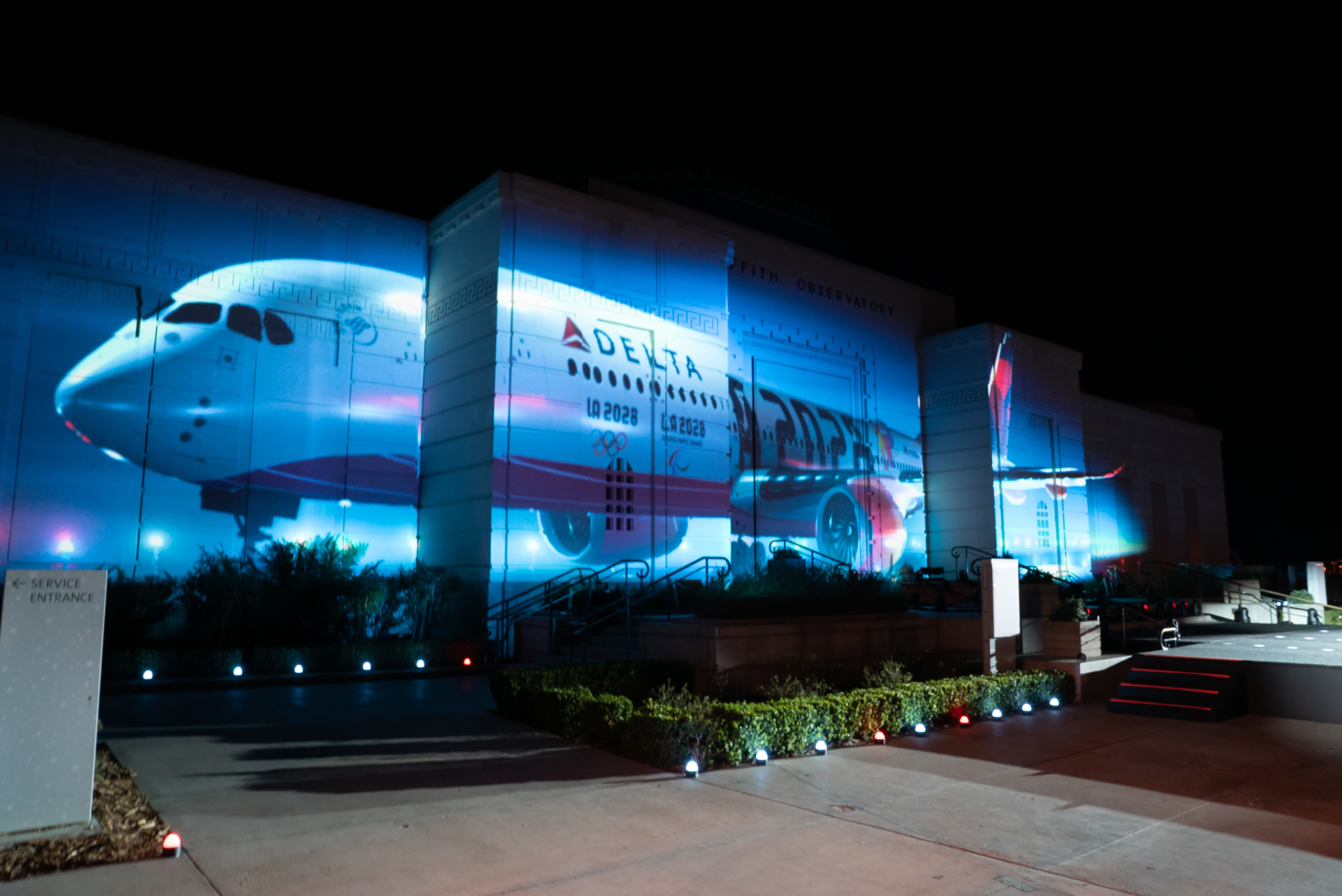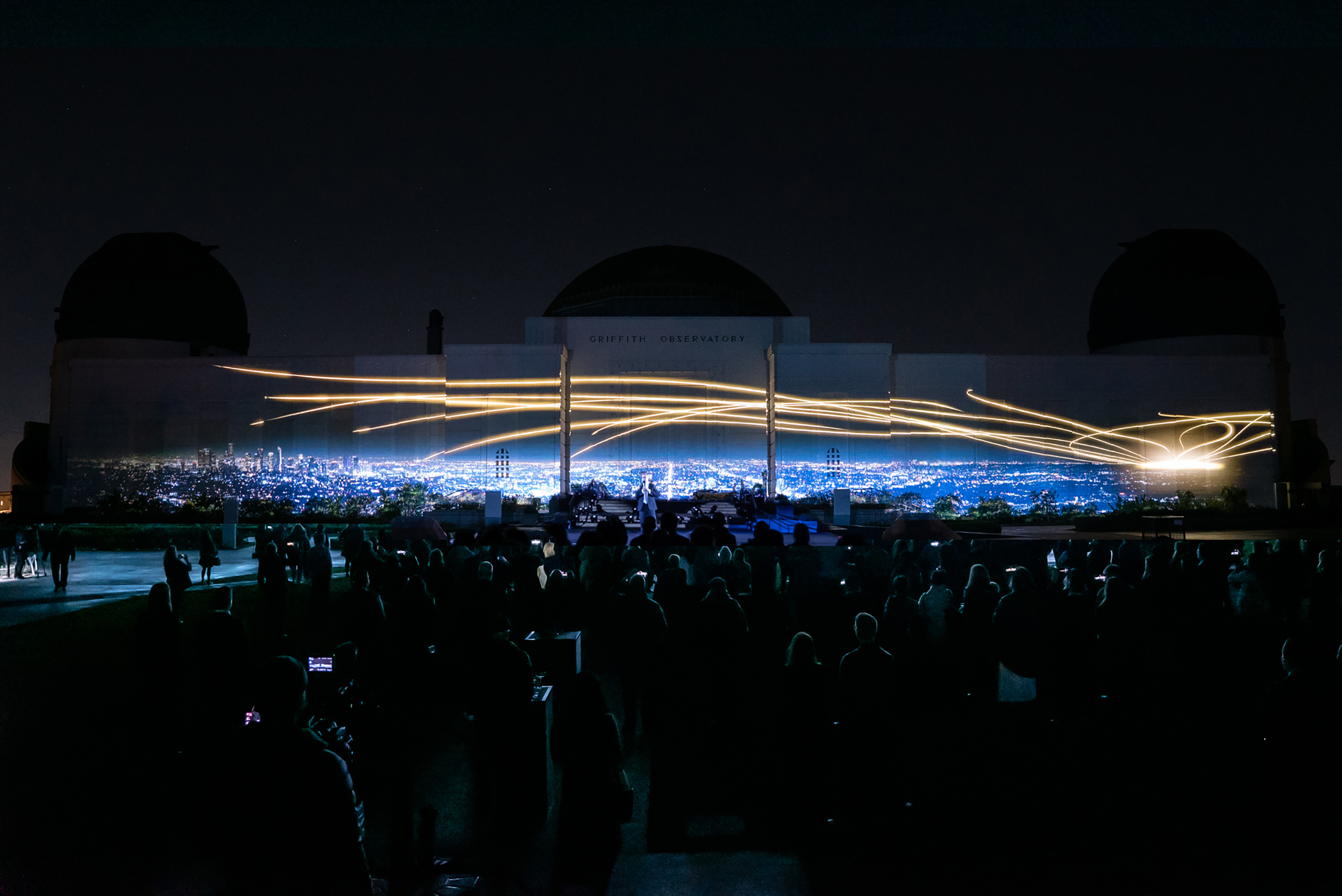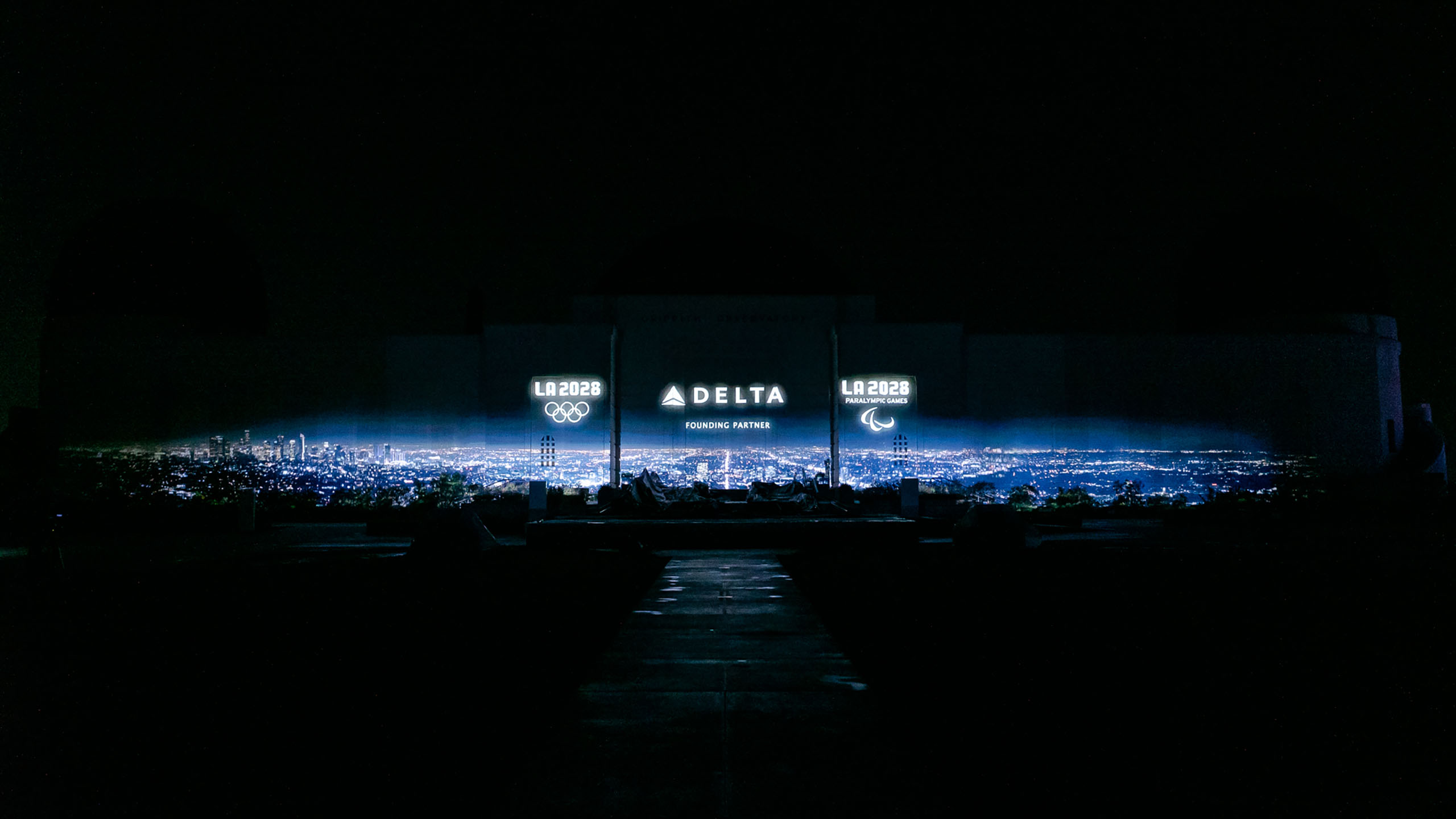 Scope
Audio / Visual Production
Lighting Design
Design
Operation / Support
Project Management
Projection Mapping
Visual Content Design
Credits
Agency and Creative Direction: MKG
Design and Creative Direction: VTProDesign
Content Creation: Possible
Brand Film: Furlined