Doodles NFTNYC
Expanding the Doodles World
When our friends at Doodles hit us up to create another in-person experience for NFTNYC 2022, we knew it was going to be a unique creative challenge. We didn't want to just regurgitate our original work with them; we knew this time whatever we collaborated on needed to build on and even surpass the wow factor we created in Austin earlier in the year.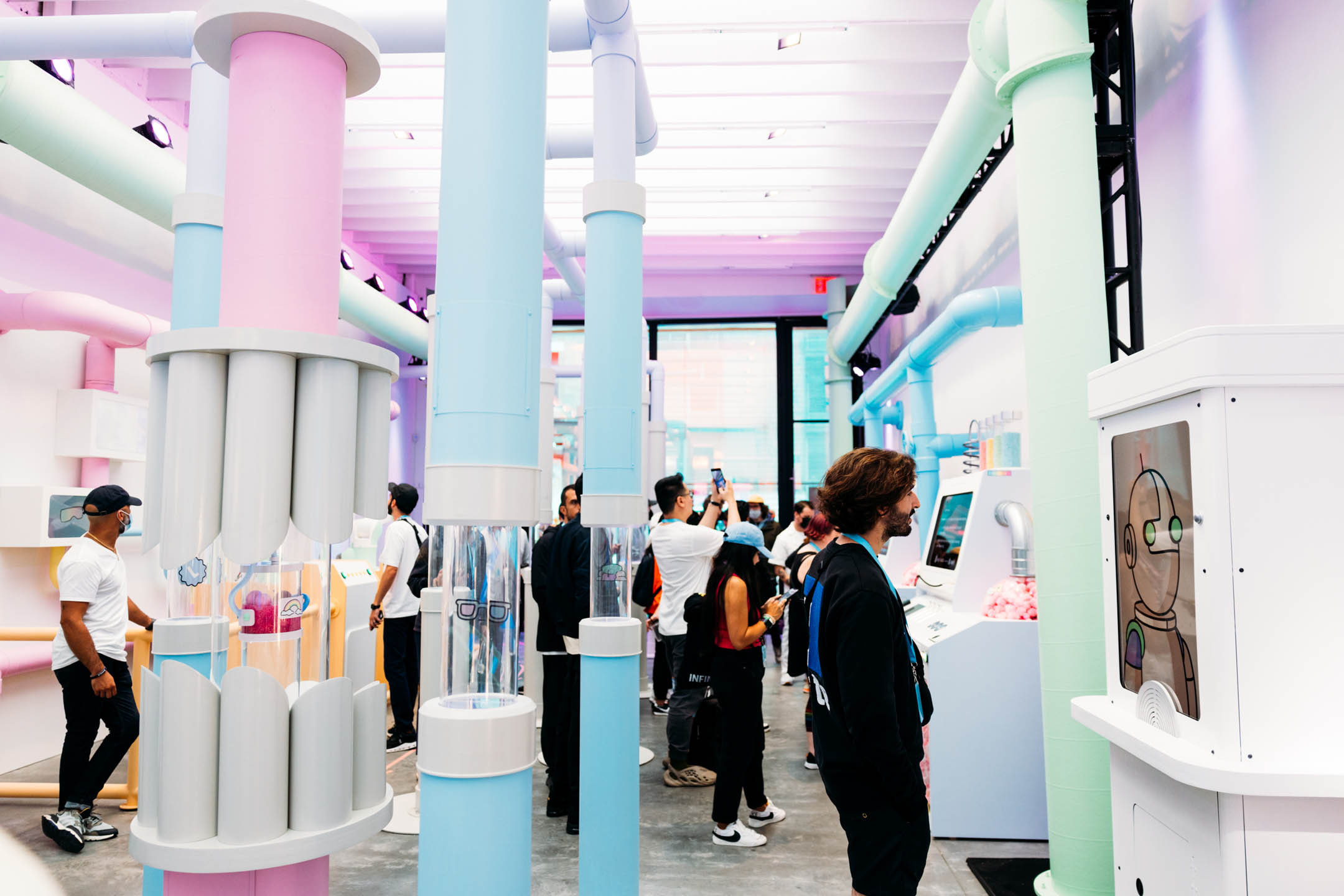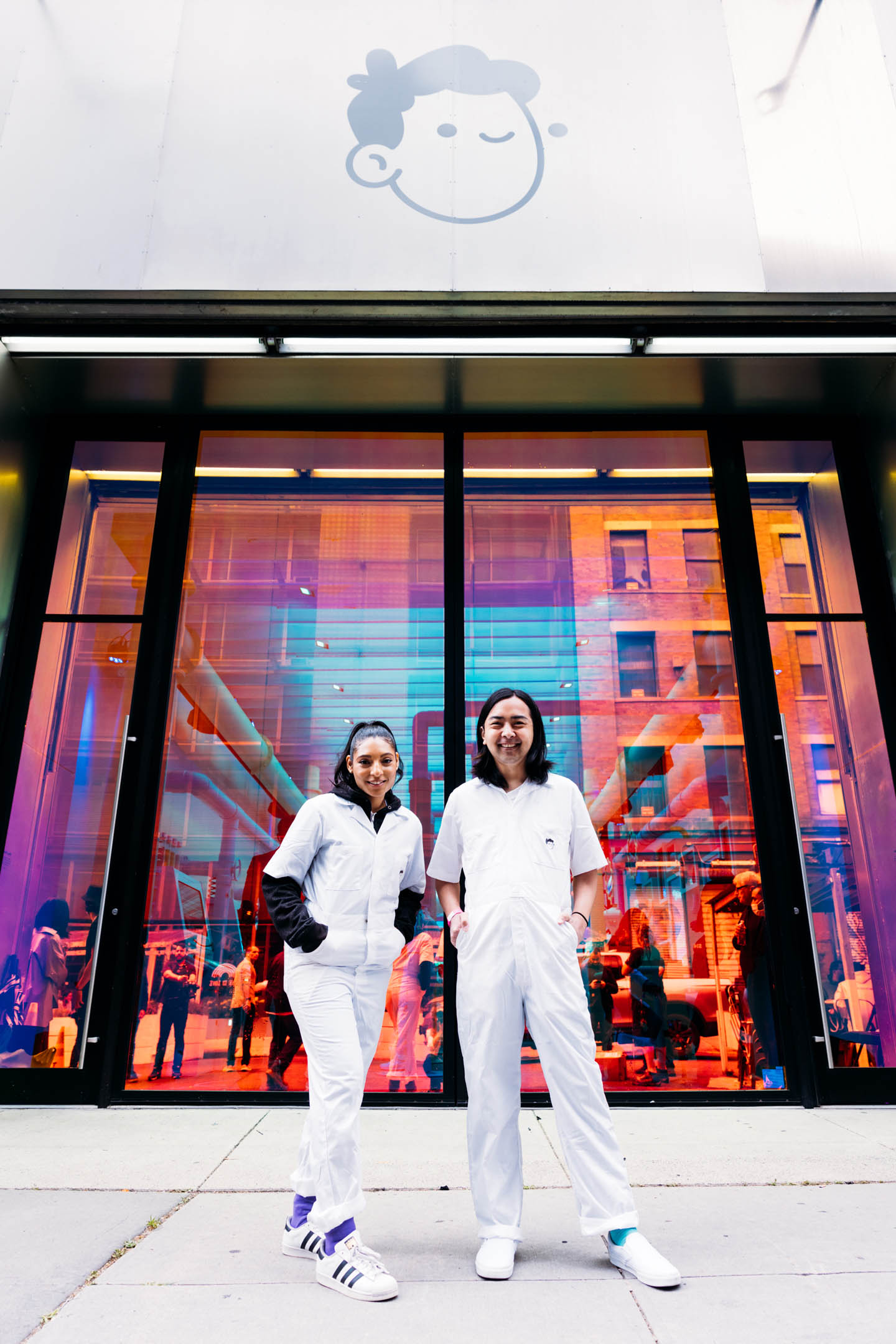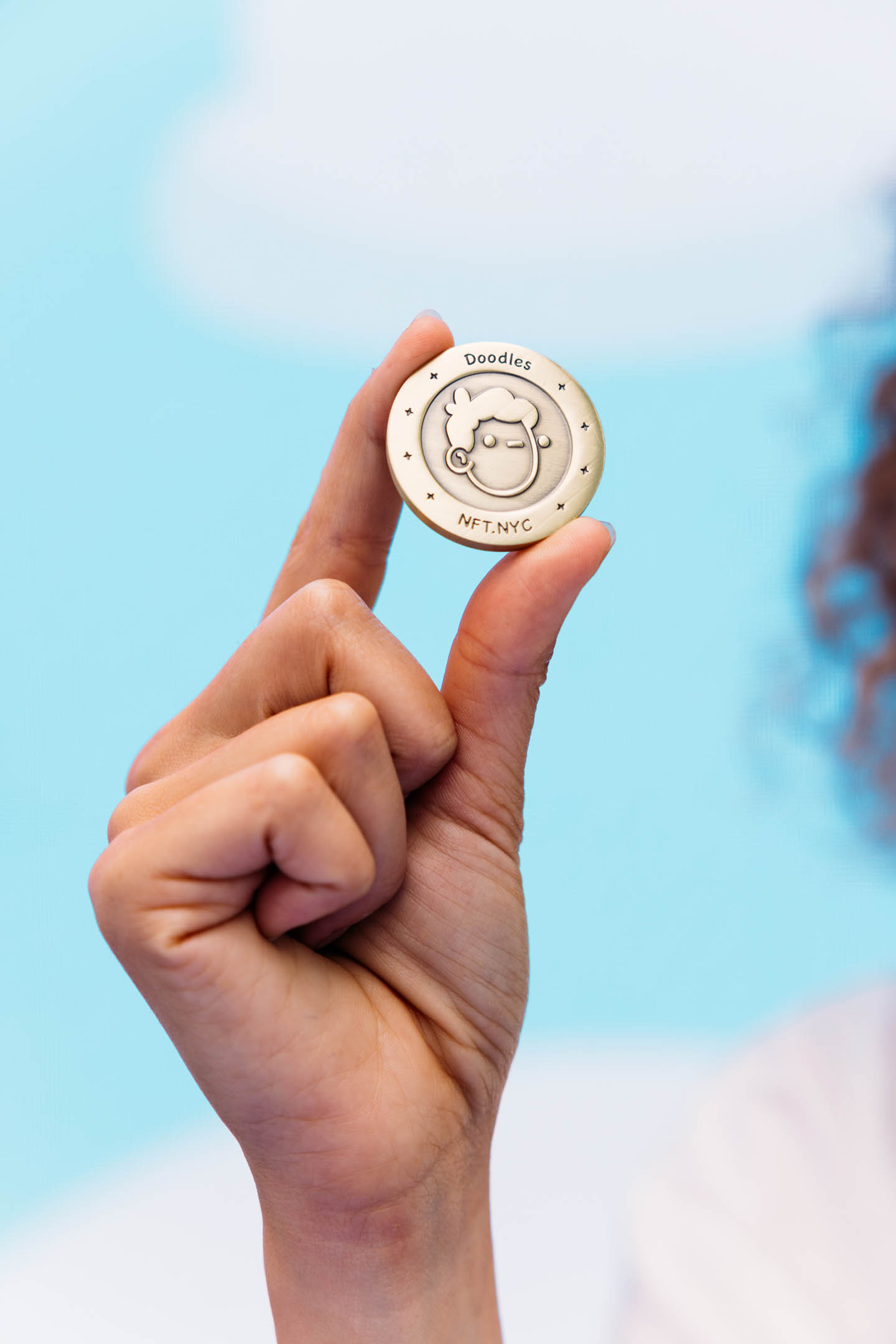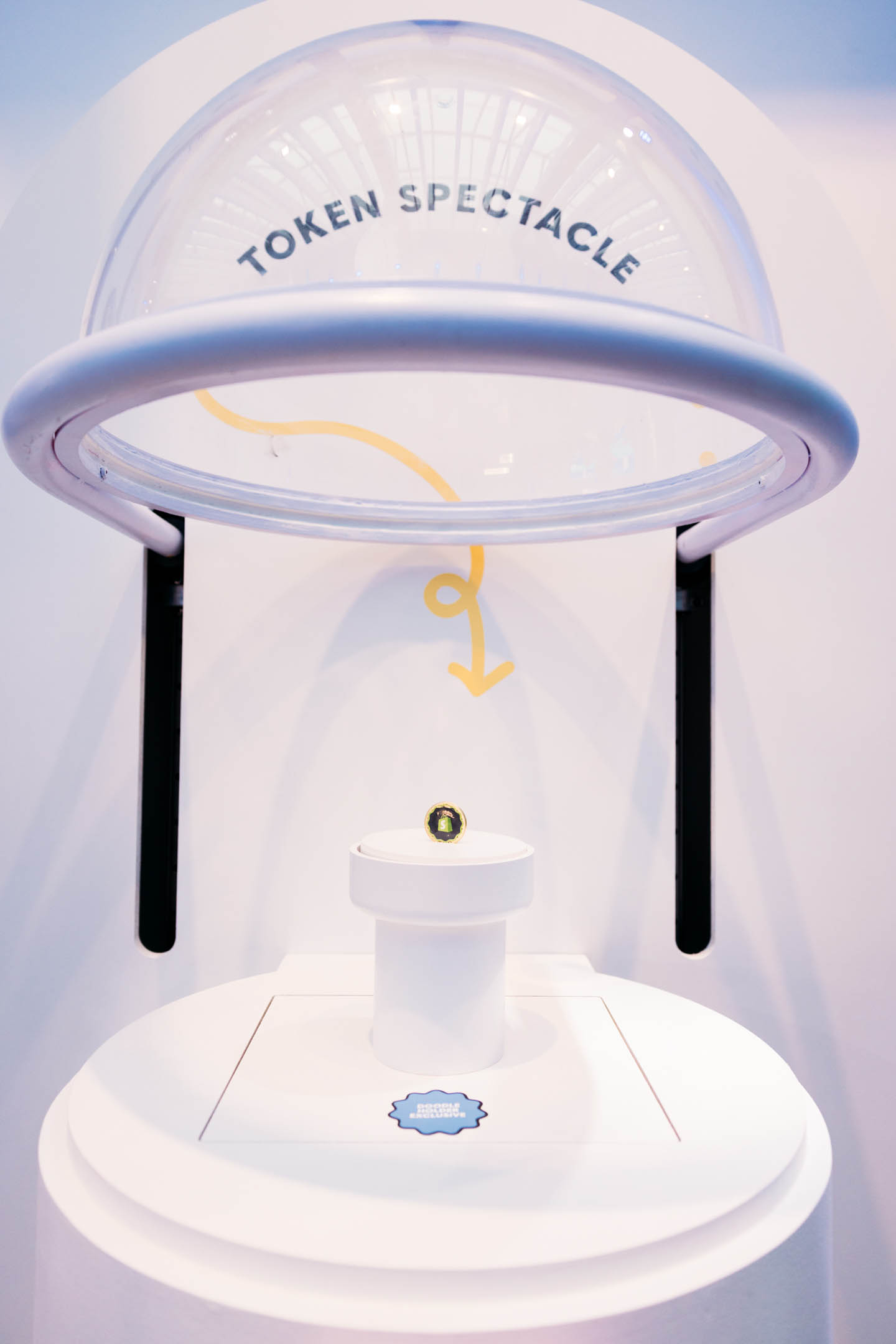 One of the core tenets of the Doodles collection is community and as we dive deeper into and engage with that community we needed to make sure that this was an inventive, joyful, and welcoming expansion of the SXSW event, making non holders feel included while still providing an enhanced experience to Doodles holders.
Taking our experiences with bringing NFTs to the real world and combining both physical and digital technology, we designed a space that included factory-inspired machinery and clear laboratory-inspired pipes that allowed guests to discover select Doodles traits along the way. And since it was such a hit at SXSW, Doodles holders were able to use their RFID badges to interact with their unique Doodle at various touch points spread throughout the space.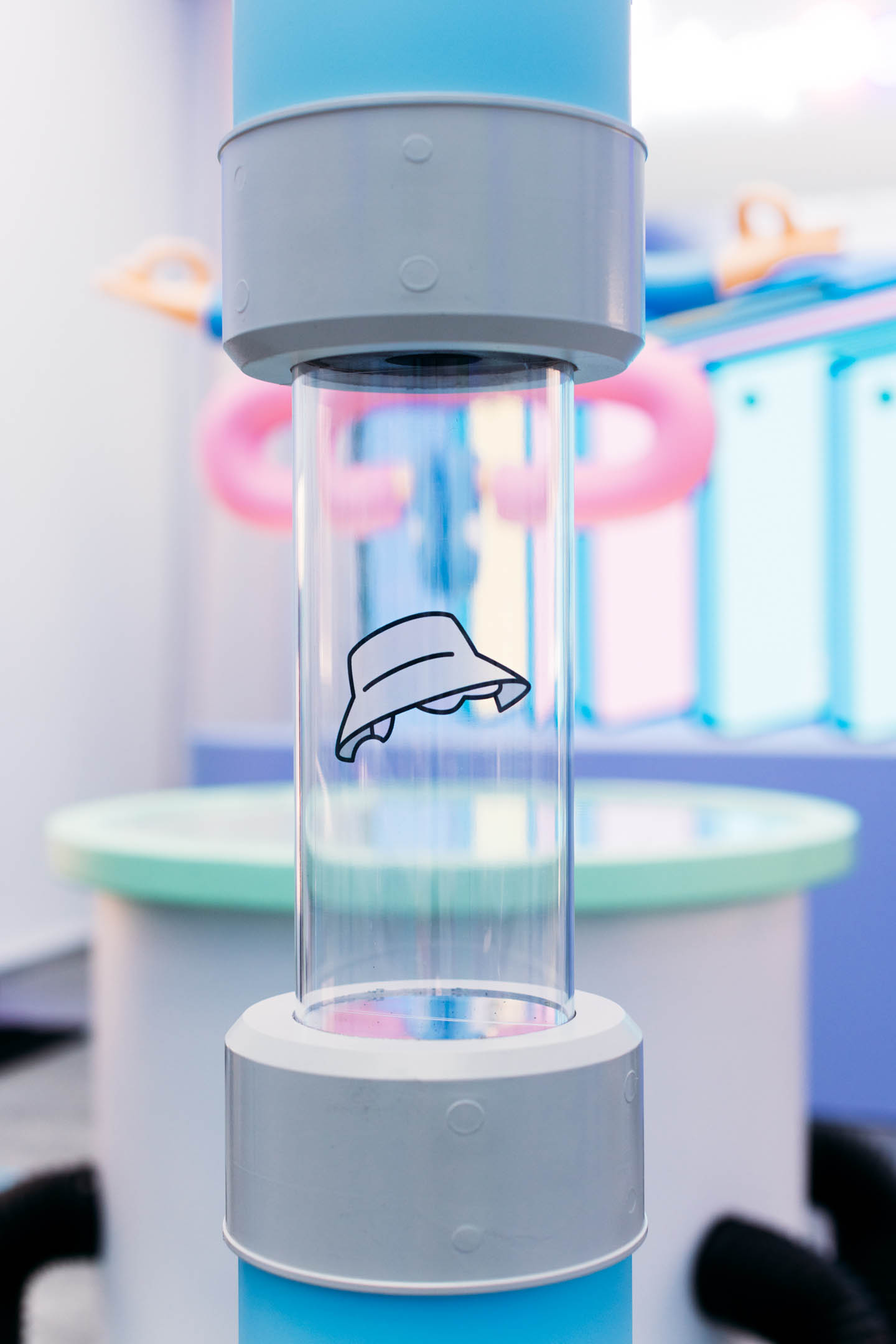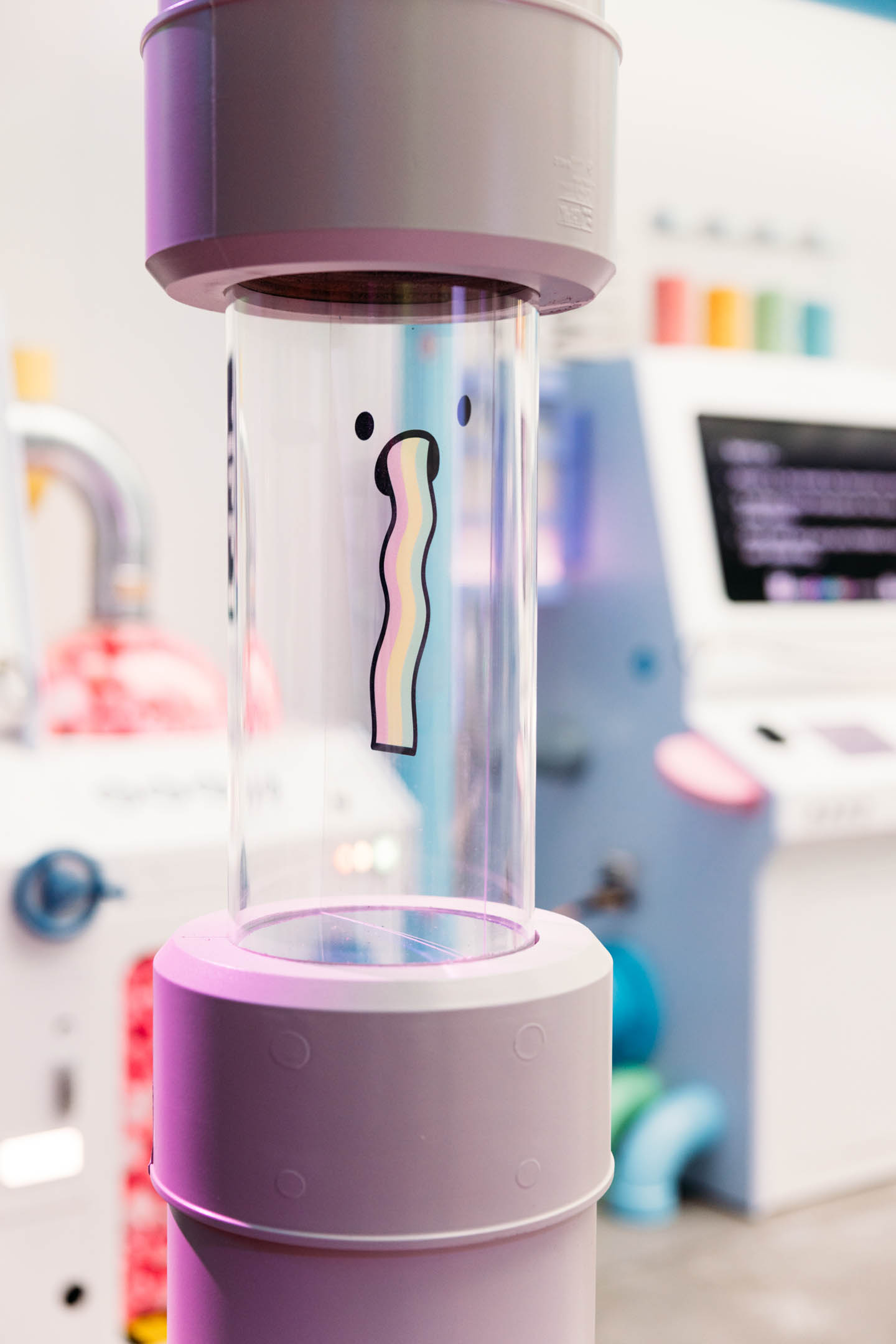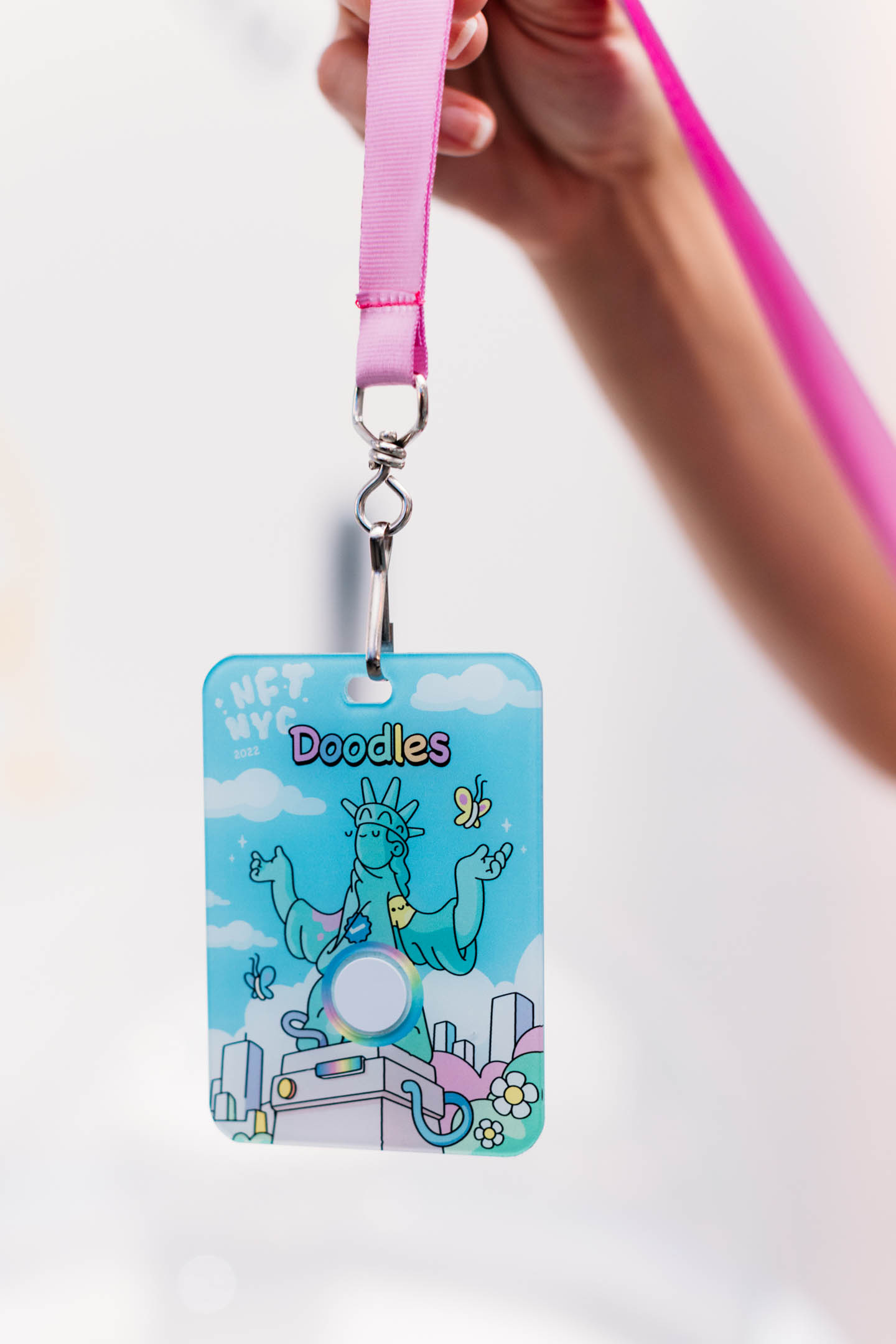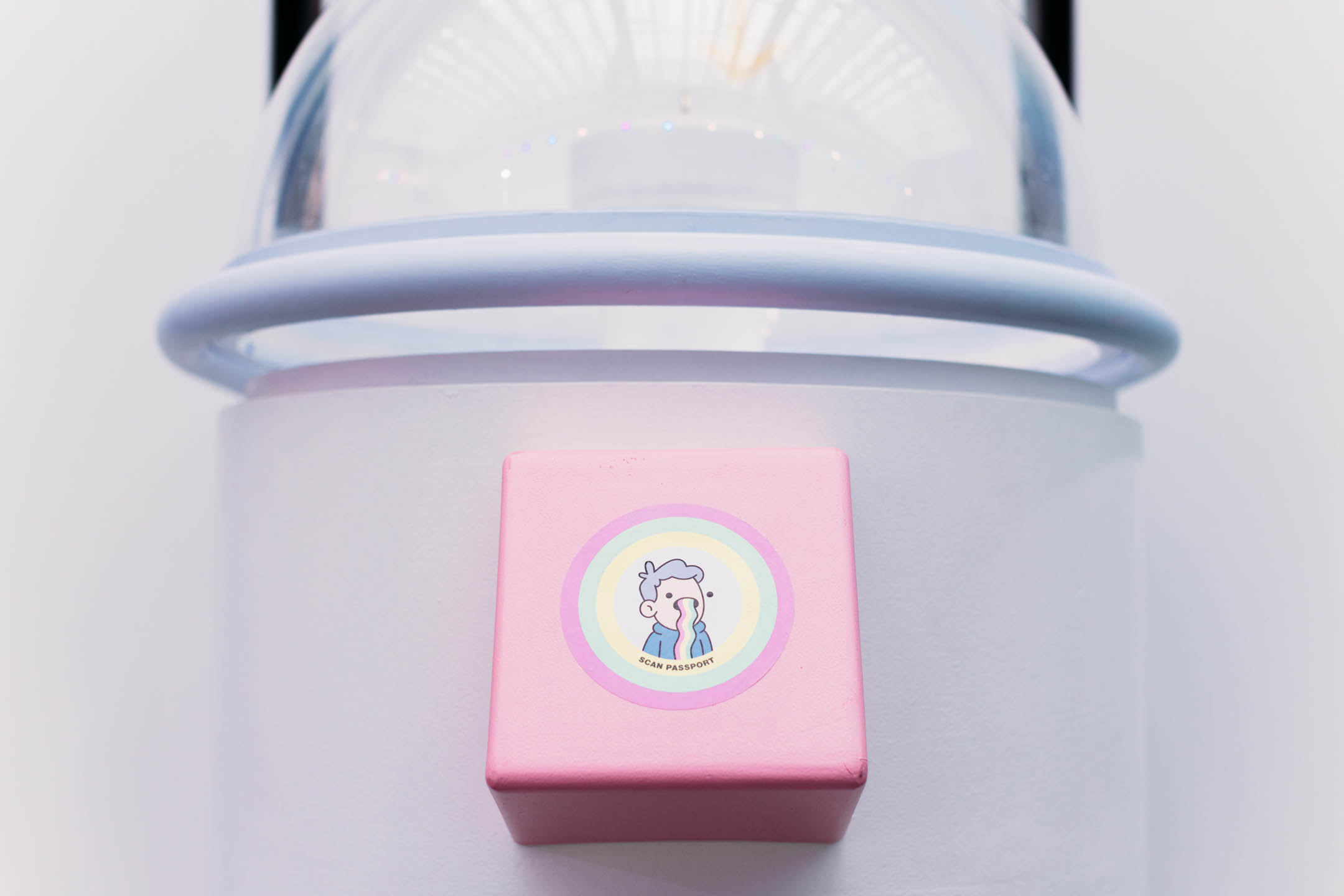 This event also allowed us to lean into our ethos of experimentation by exploring the uses of whitespace monitors. Paired with polarized film and our tiny robots, the monitors served as a visually intriguing reveal moment of various elements of the Doodles collection drawn by Burnt Toast.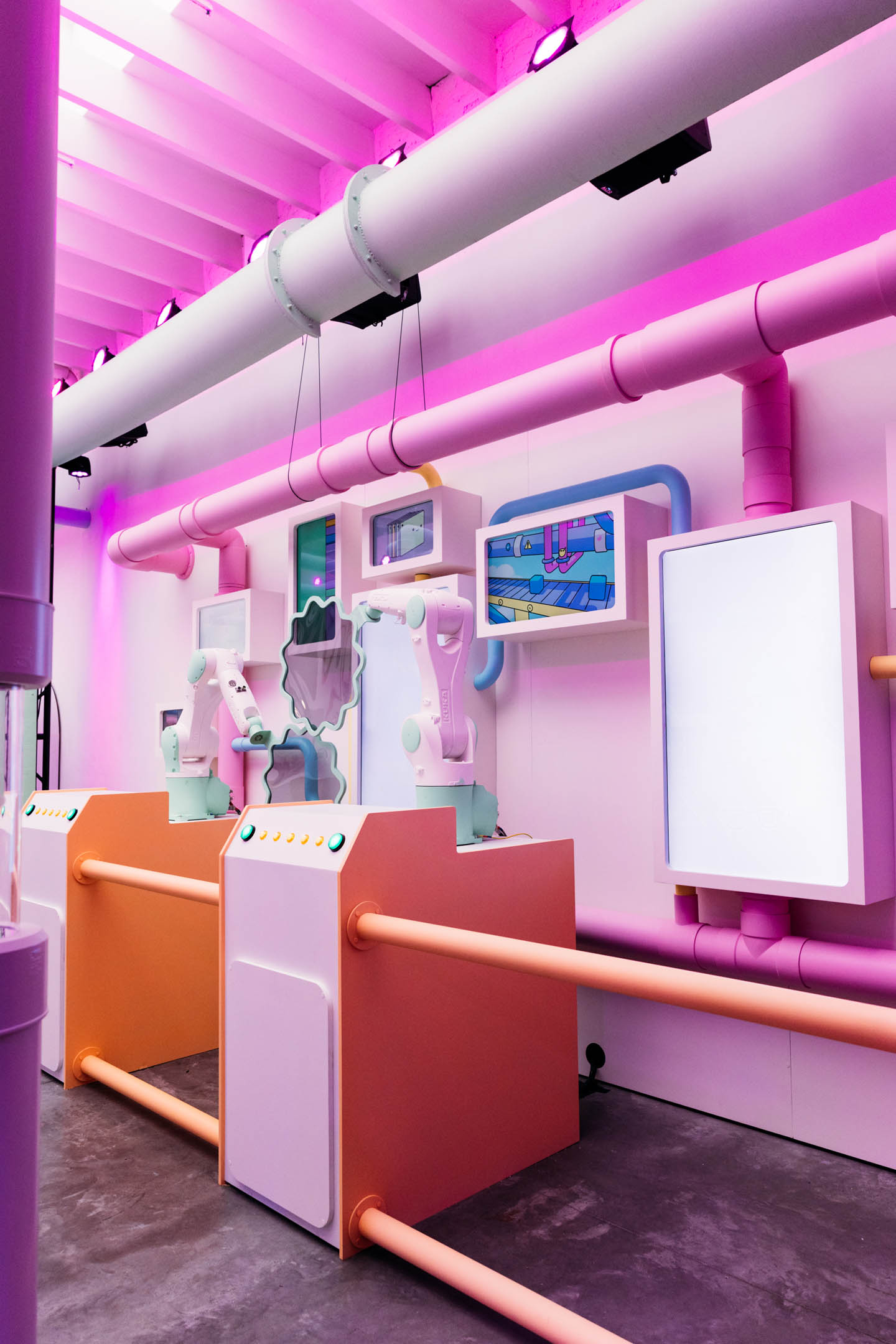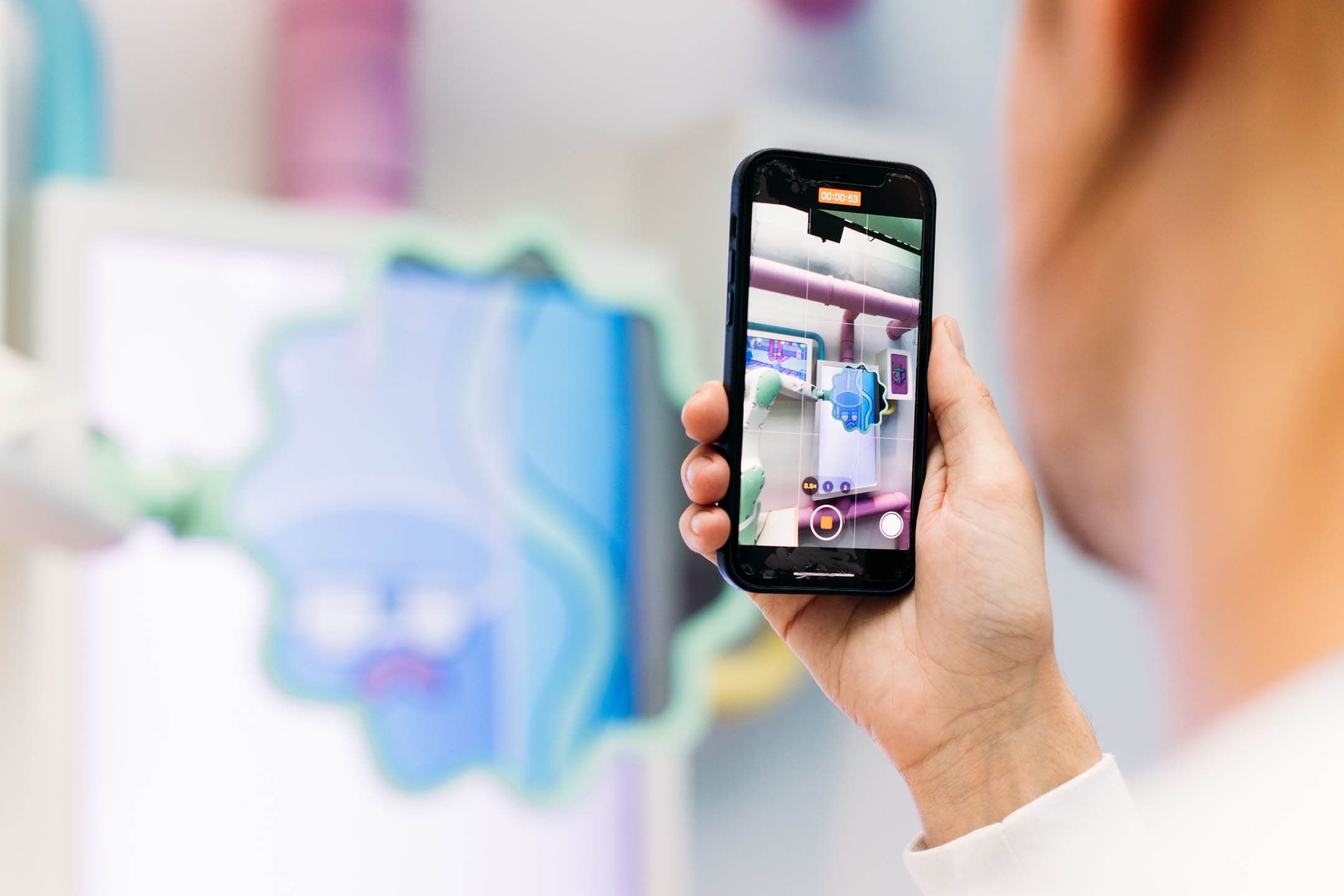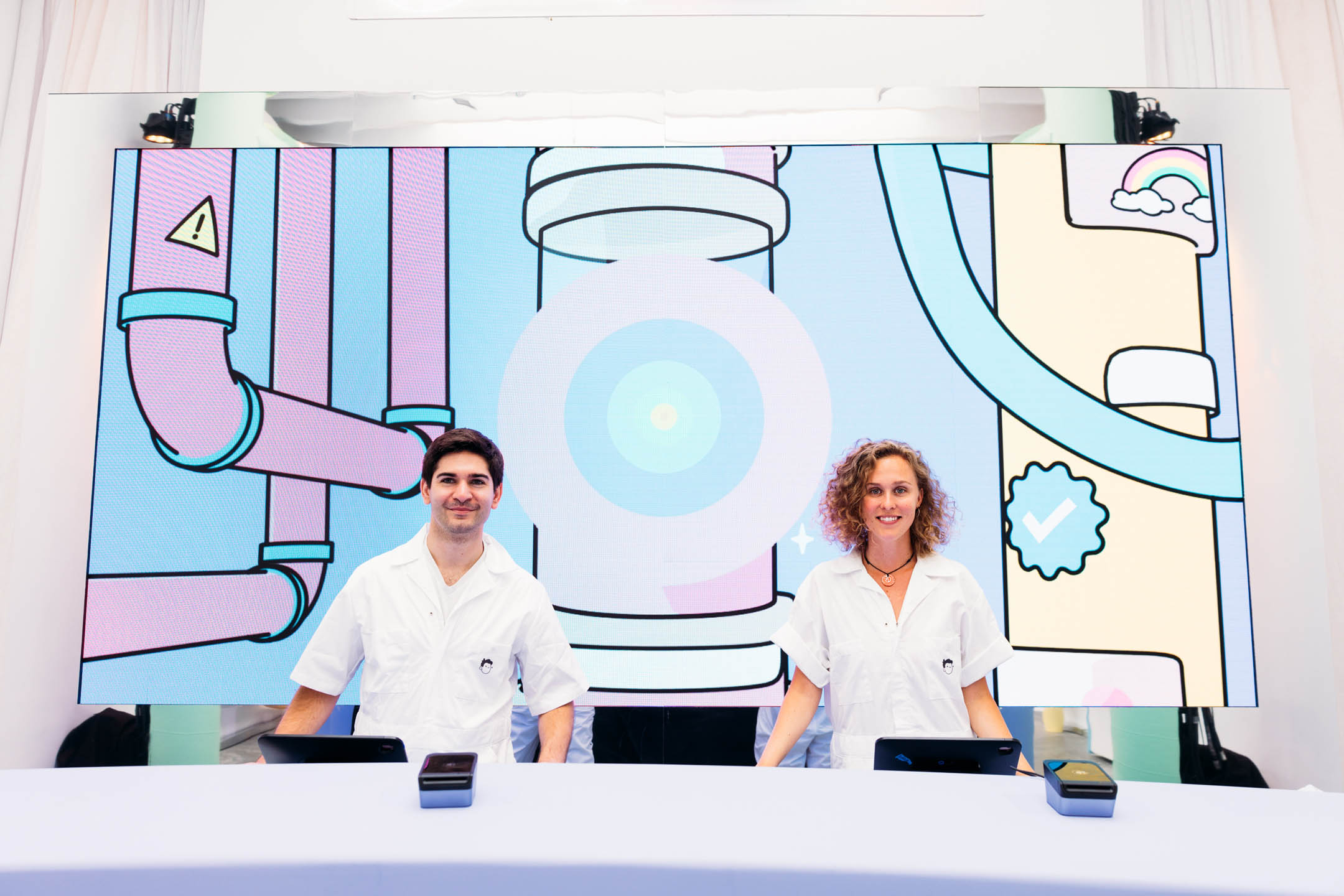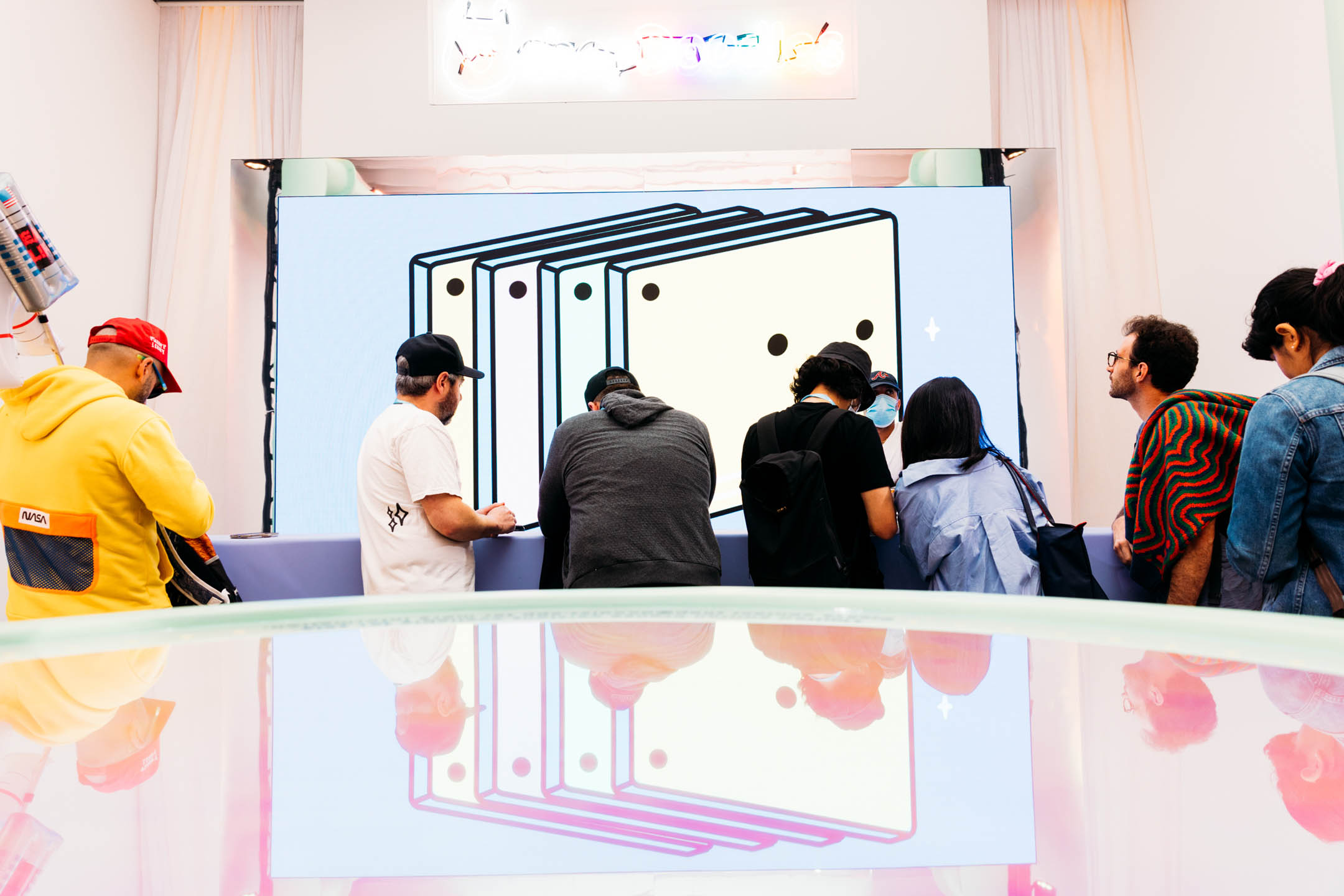 More than just a party at an event known for them, this new Doodles experience set out to reflect the spirit of collaboration that is baked into the NFT. Guests were able to walk away from the experience feeling as though they'd taken another exciting journey through expanding the world of Doodles and actively participated in the creation of a part of the Doodles collection. Little by little, one event after another, we keep exploring the ever-deepening lore of the Doodleverse, working together with the Doodles team to fully actualize the world in which so many people have found connection and community.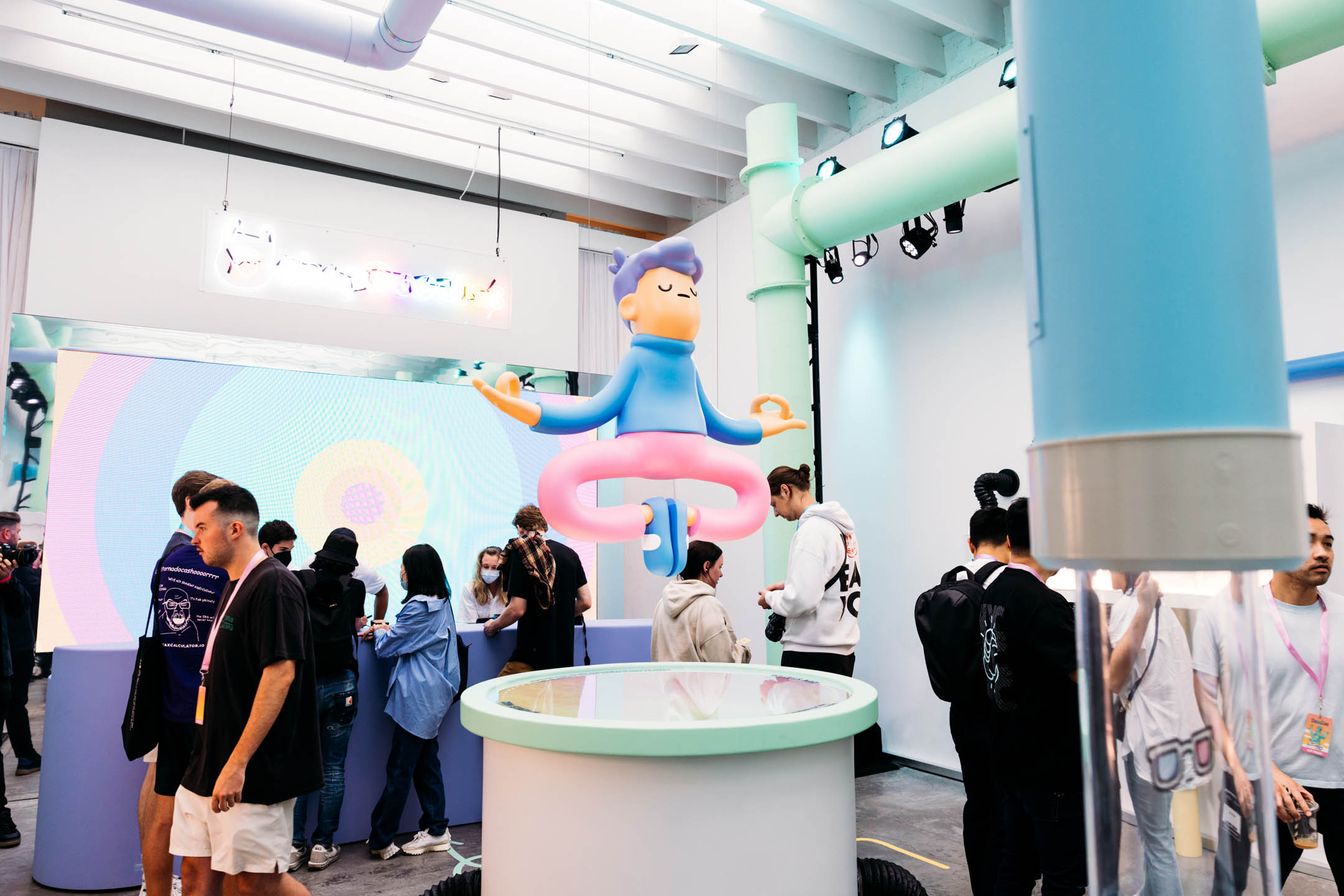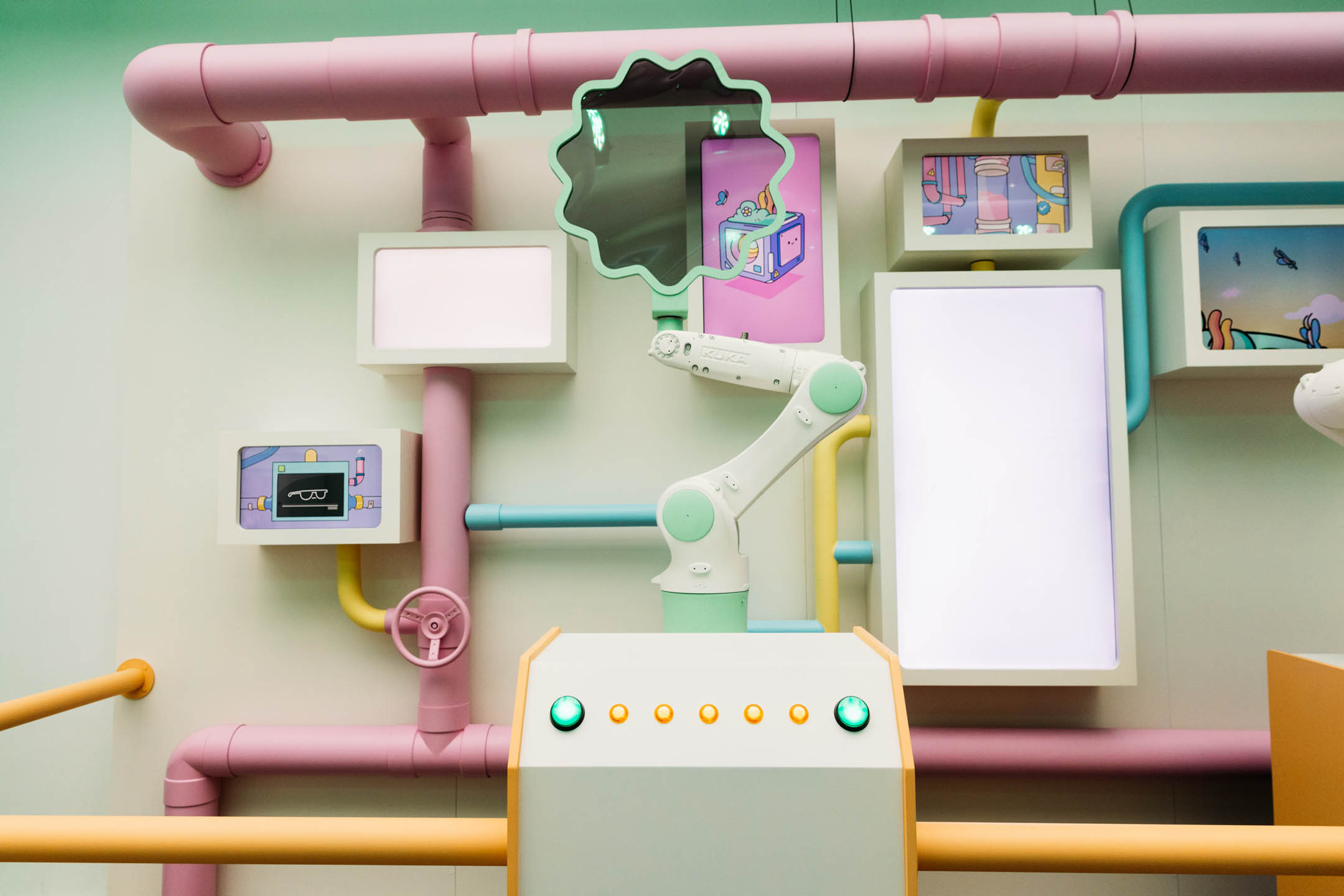 Scope
Project Management
Full Service Production
Creative Technology
Creative Direction
Robotics
UI / UX
Software Development
Audio / Visual Production
Fabrication
Interactive Installation
Credits
Executive Producer: Paul Elsberg
Producer: Abby Murphy
Senior Programmer: Charlie Wilson
Senior Creative Technologist: Dom Ricci
Executive Creative Producer: Mike Lee
Creative Director: Aki Yamashita, Annie Chen
Designer: Laura Suhok, Dan Mannino
Graphic Designer: Justine Henderson
Robotic Designer: Hailey Mendoza
Production Manager: Nico Yernazian
Production Assistant: Mikey Barber
Fabrication Manager: Sam Koshfam
Kowboy
Production Manager: Sam Krause
Lighting Programmer: Sam Schwartz
Production Assistant: Carisa Ibanez