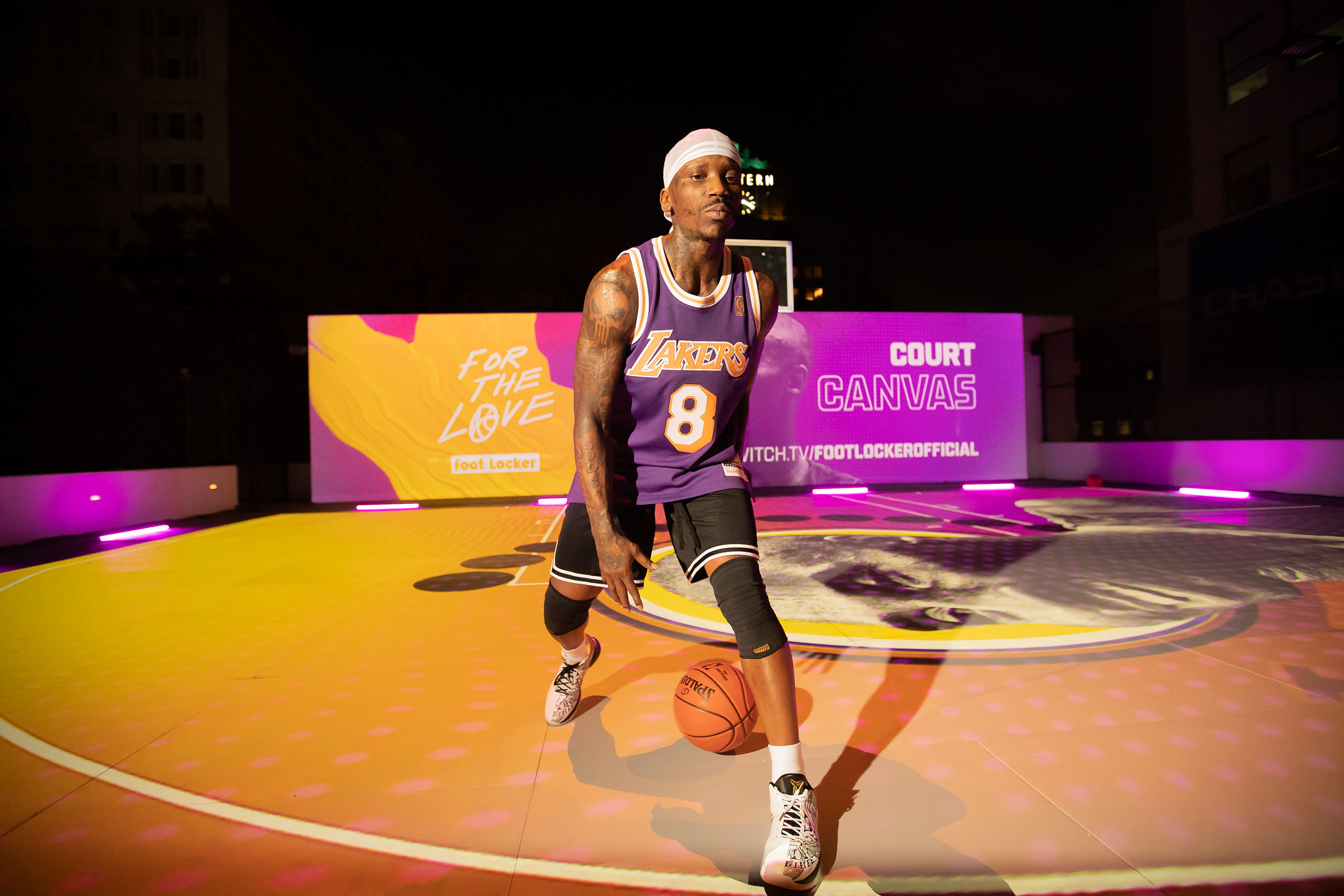 Foot Locker
'For The Love' Digital Experience
We worked with BBDO NY and Foot Locker to bring their 'For The Love' campaign to life by asking those whose lives have been shaped by basketball culture, to share their stores.
To tell this story, we created a collaborative on-court art canvas, fueled by creativity and the love of the game. Our Temi Coker-inspired Visual Engine provided expressive tools for capturing user input and interpreting it to compose unique designs that were projected on a basketball court in real-time.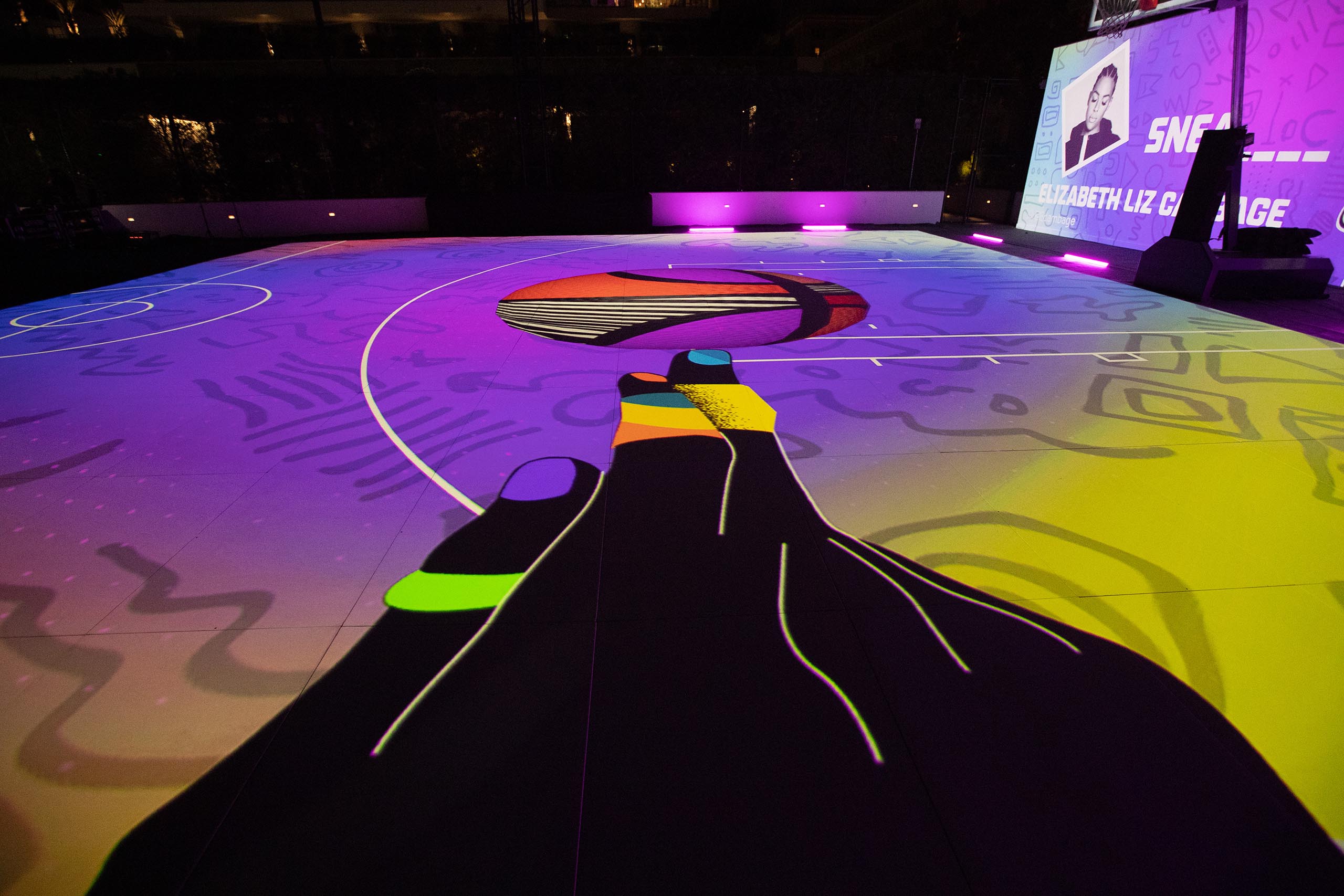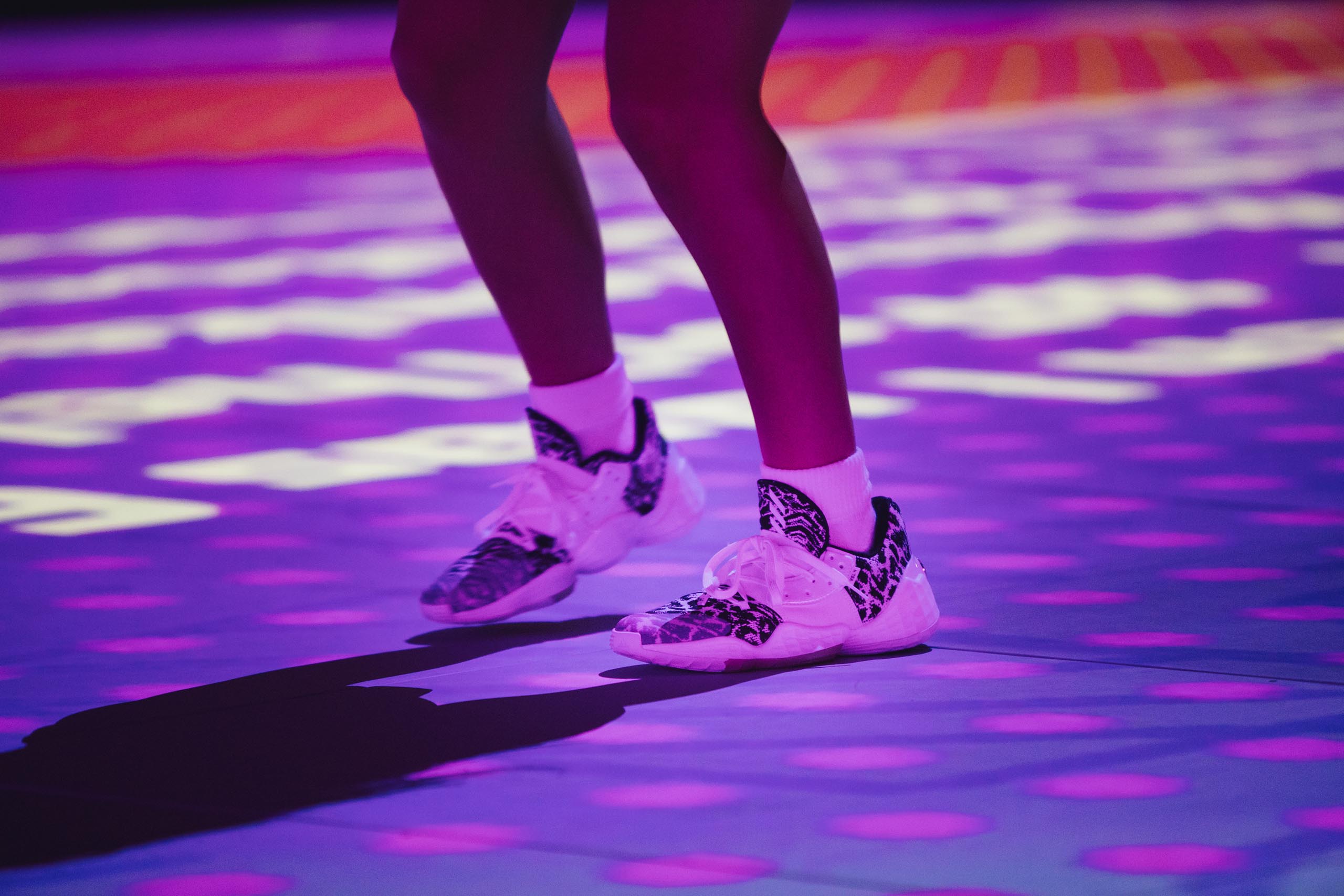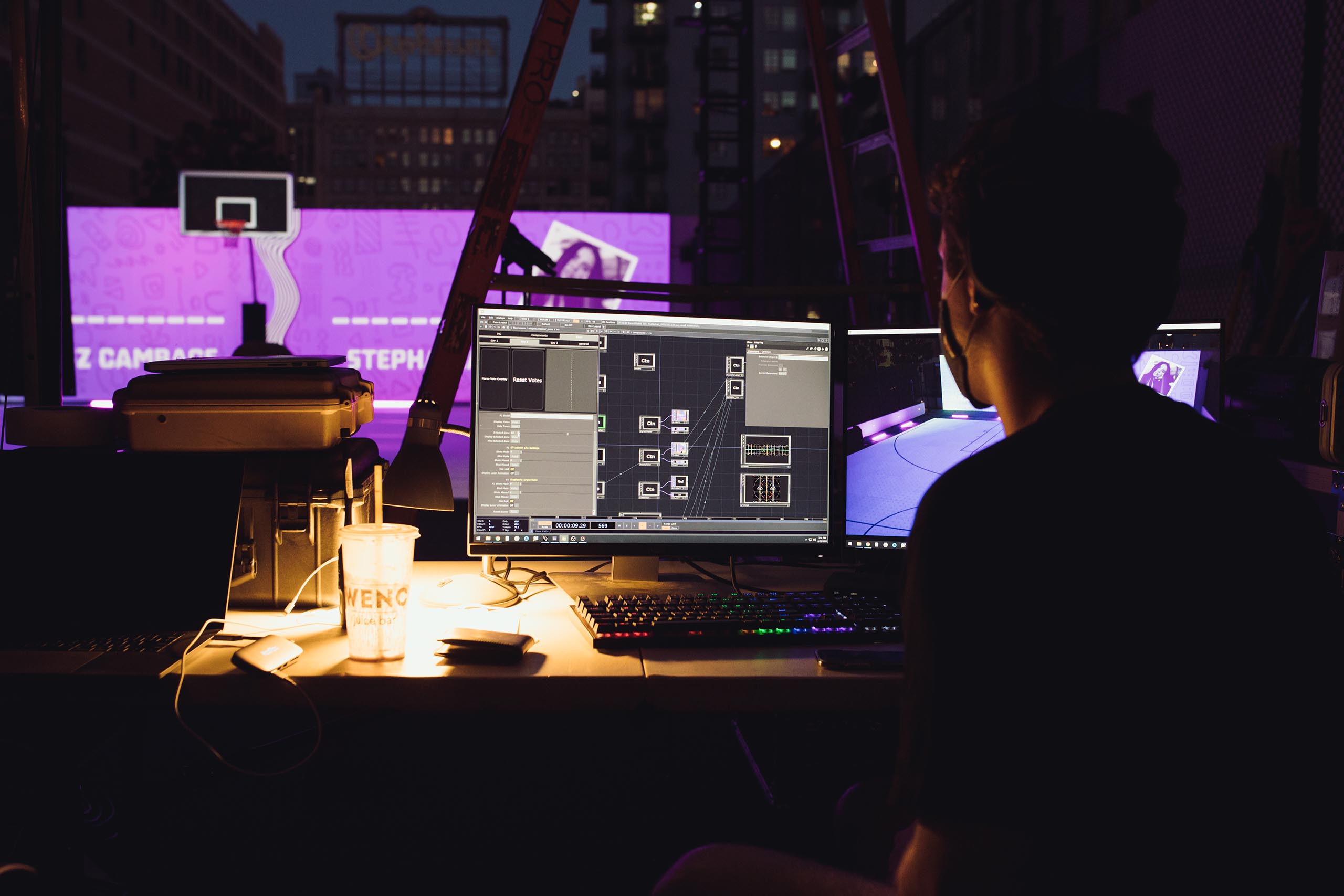 Our approach was to focus on community participation. We encouraged the audience by providing a public stage to tell their stories, creating tools to manipulate the projections on the court and effect the gameplay using the chat function on twitch in real time.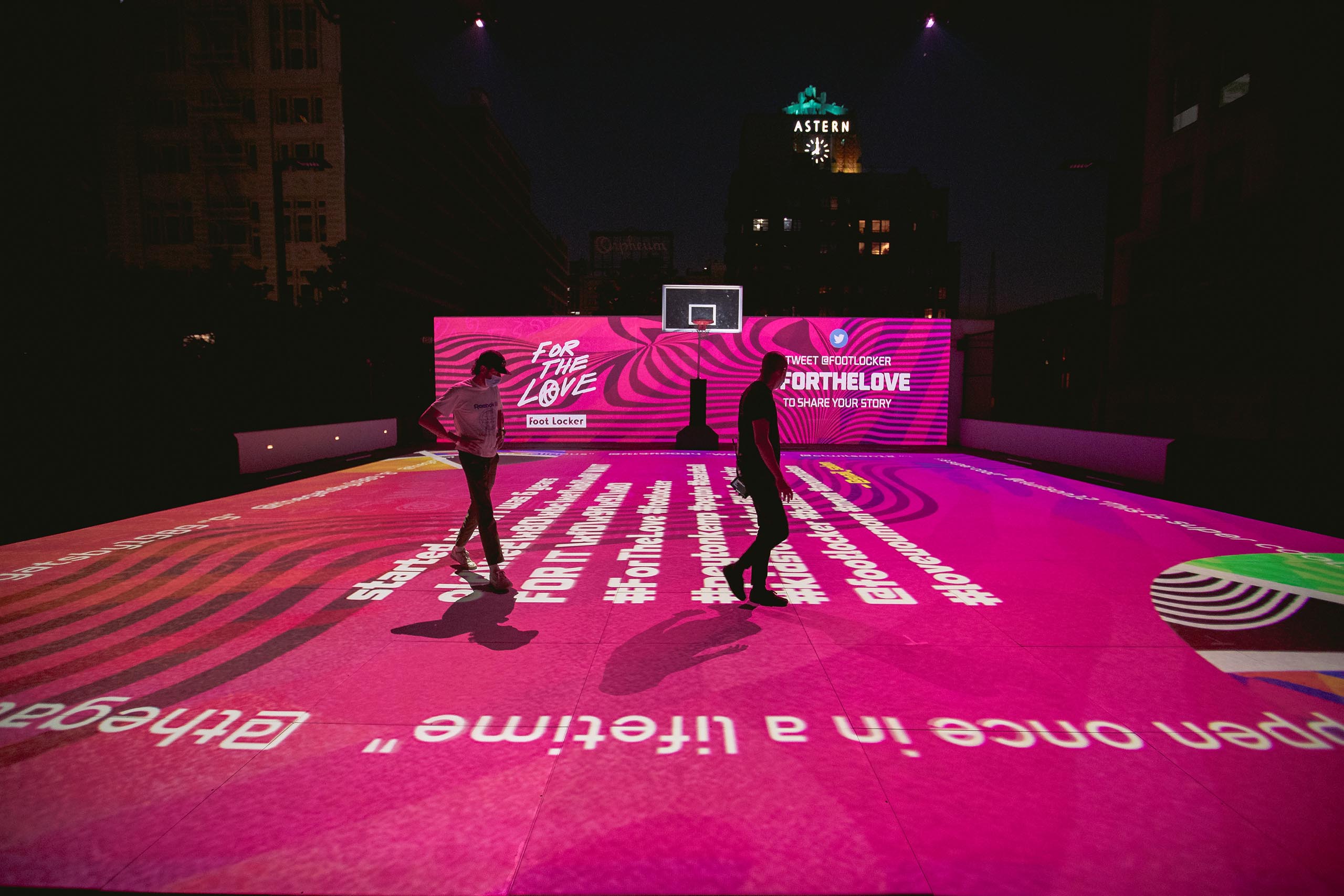 This user generated content kept the audience engaged with the live stream and developed a community experience that felt tactical and responsive. We were able to create a richer interaction between the physical and digital by leveraging Twitter and Twitch's API that allowed user's tweets and chat responses to physically alter our display surfaces.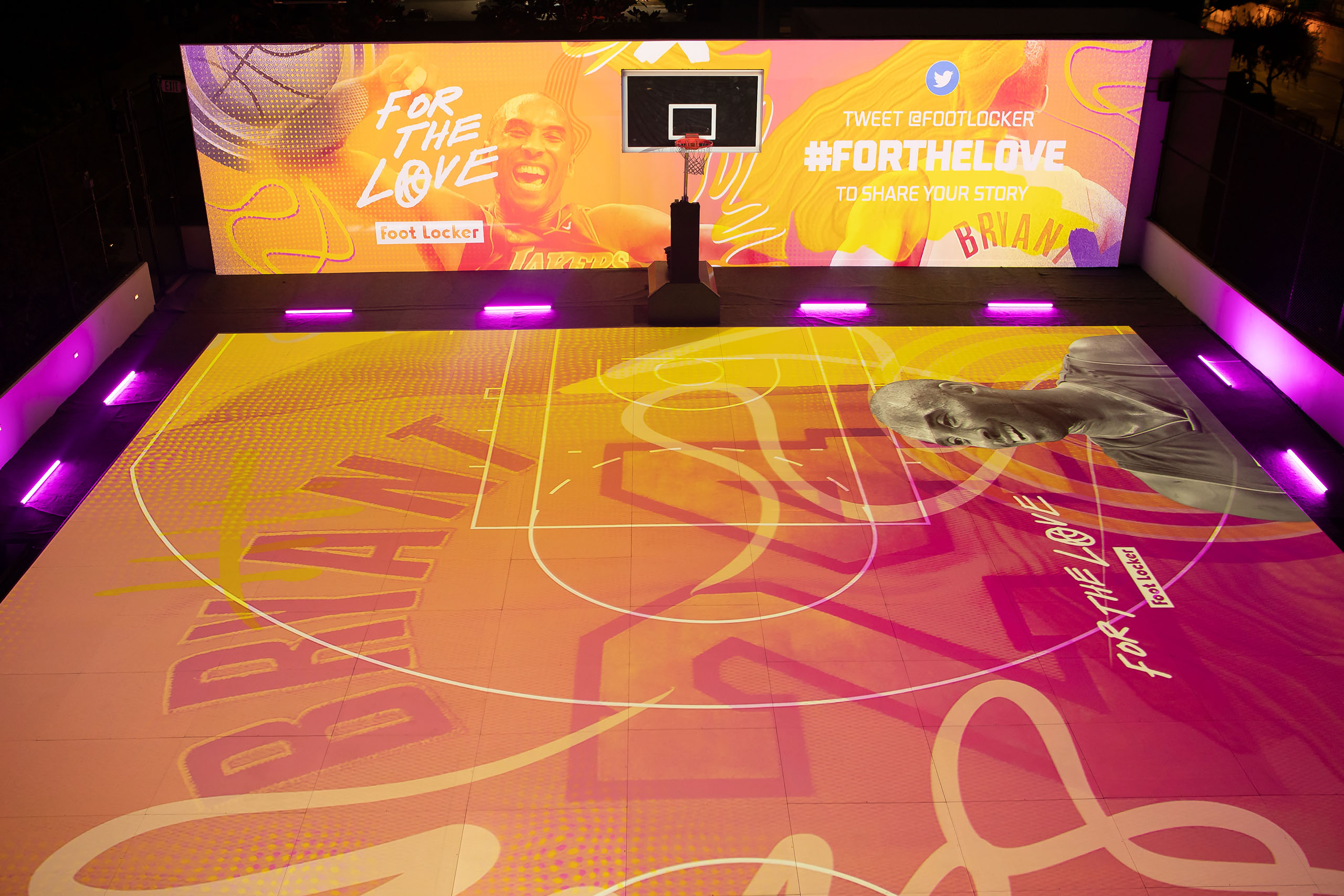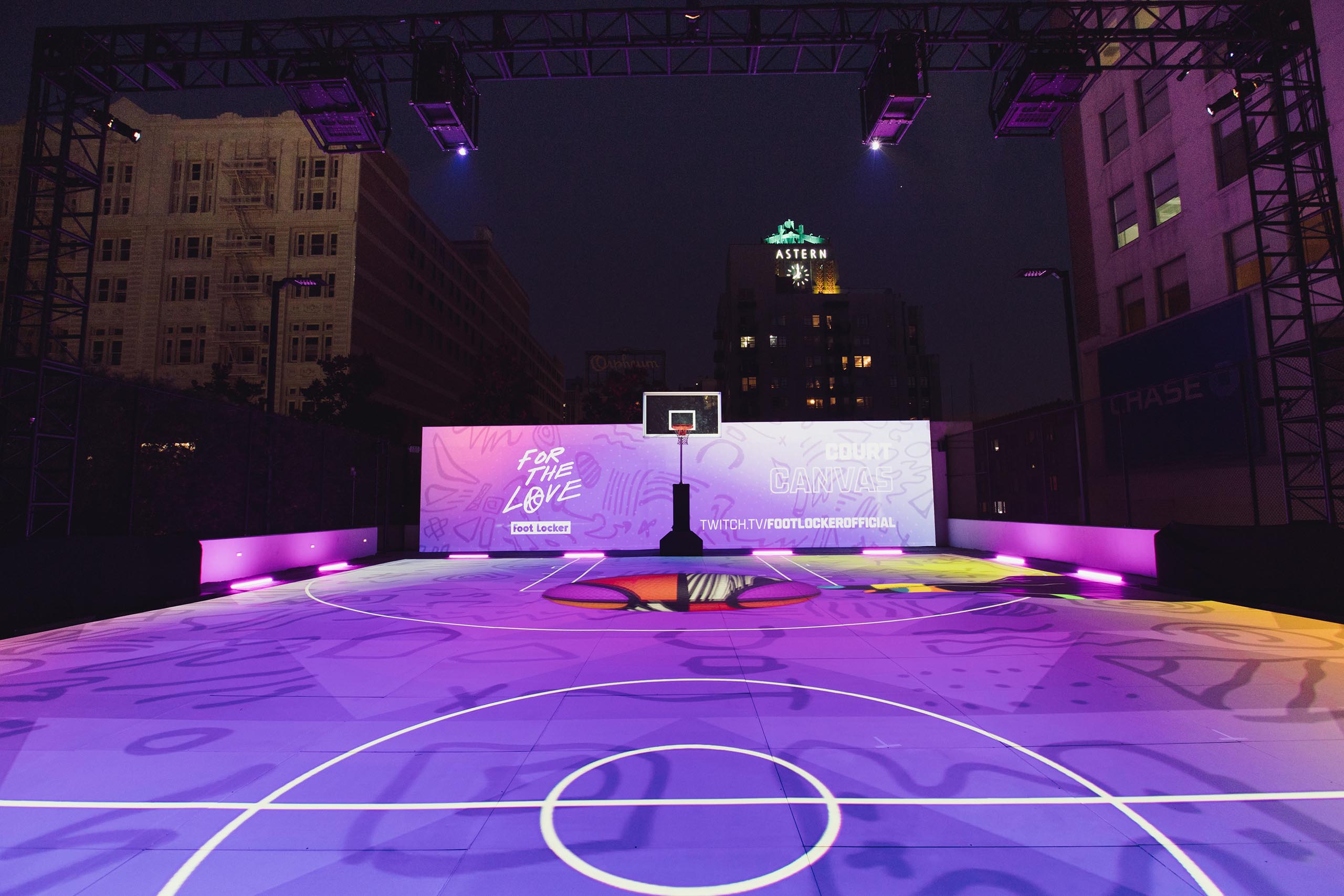 The Visual Engine
We created a sophisticated animation and layout engine, enabling users to express themselves through Temi's design language by developing an asset library derived from the artists' visual building blocks. By working closely with Temi, we applied similar rules and processes for generating imagery that the artist employs in his own illustration for each one of our nightly programs: Digital Poster, Court Canvas and Talent Showcase.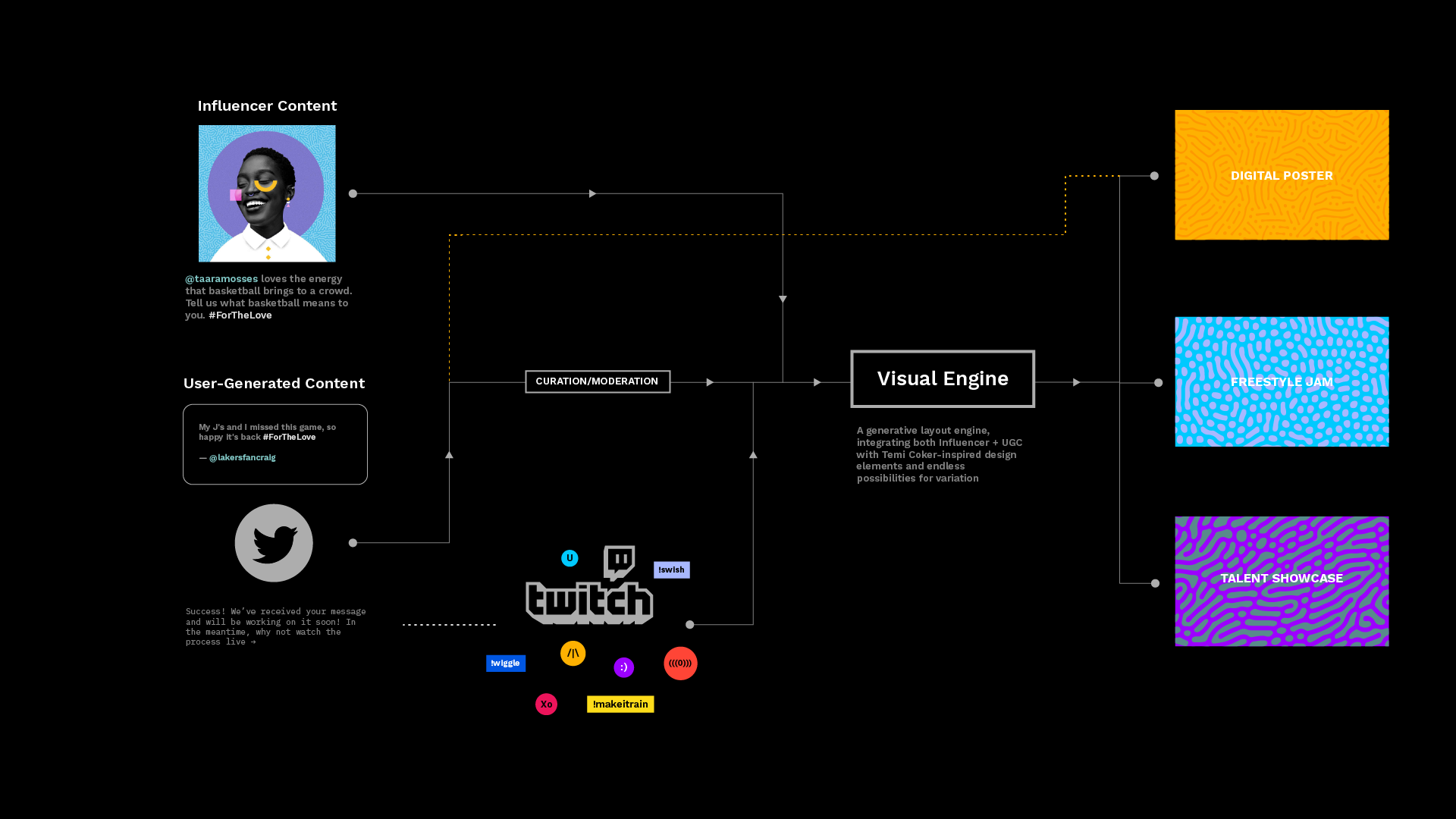 Using categories of design elements — iconography, patterns, shapes, brush strokes, color palettes, typography, etc. — the Visual Engine model empowered the community to generate one-of-a-kind content on an evolving canvas.
The practical use case for the engine was a chat-based interaction model where text commands were transposed into visual, animated loops. Audiences discovered new visuals along the way as they tried various combinations of keyboard characters; a branded shorthand.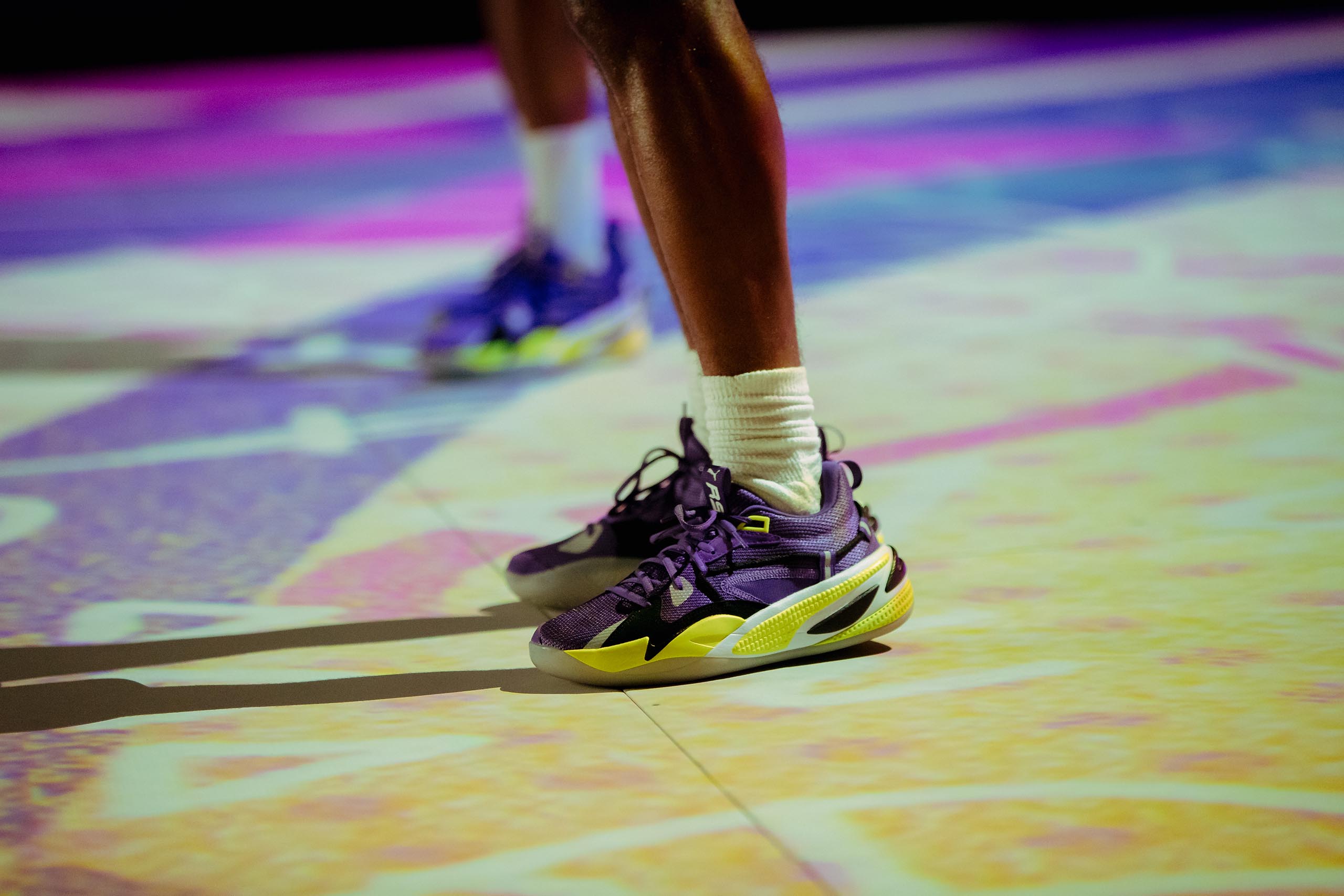 Digital Poster
Our first program "Digital Poster" prompted the at home audience to answer what basketball culture means to them by tweeting @Footlocker and using the hashtag #ForTheLove.
Responses we received were composited into a visually stunning poster that was projected onto the physical basketball court. Additionally, we encouraged the community to join the conversation through Twitch's chat room, where messages appeared as a marquee text border around the court in real-time.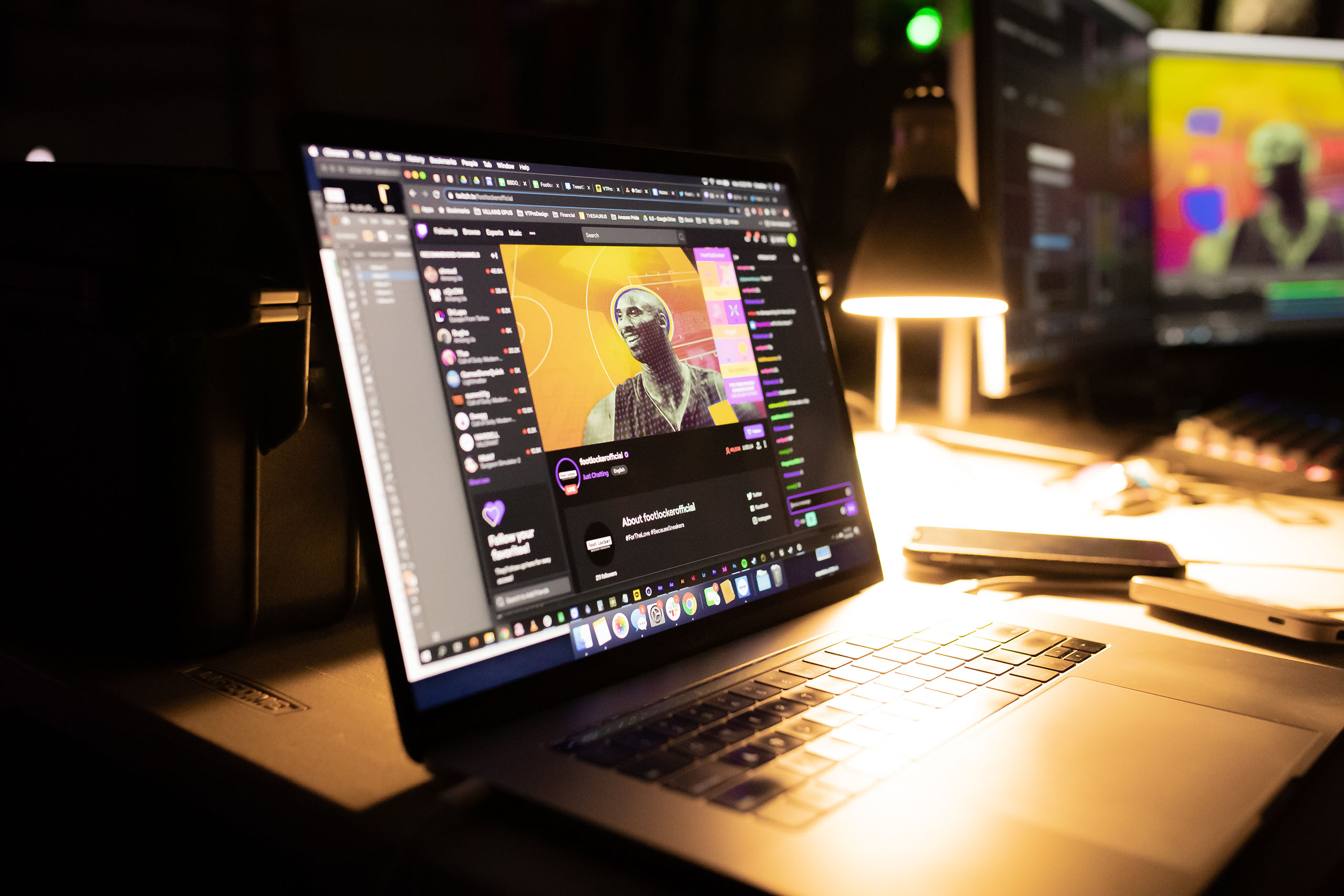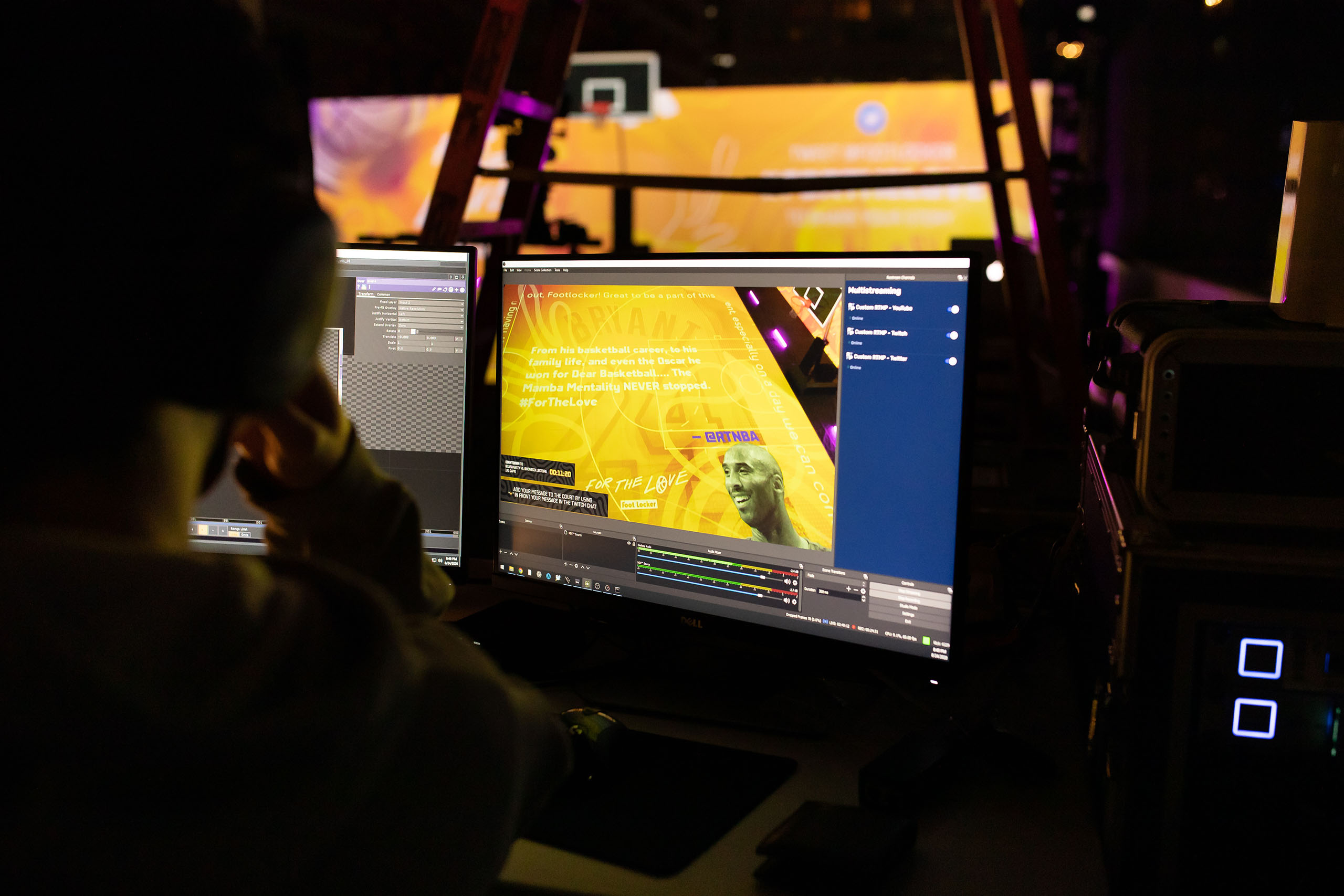 This resulted in hundreds of uniquely generated posters of what basketball culture meant to the community. Participants would then receive a digital copy of their posters tweeted back to them within the hour to post and share on social media.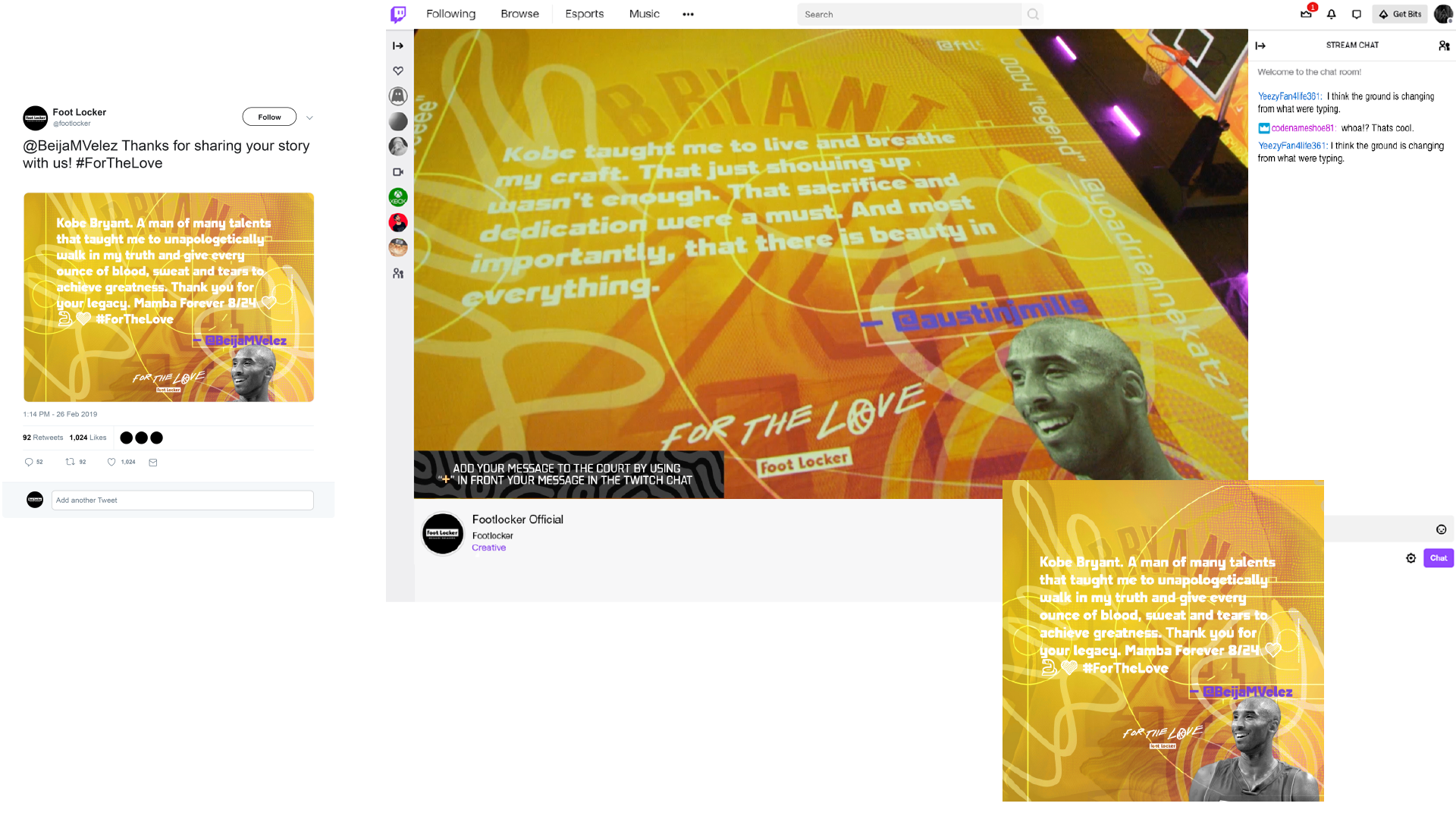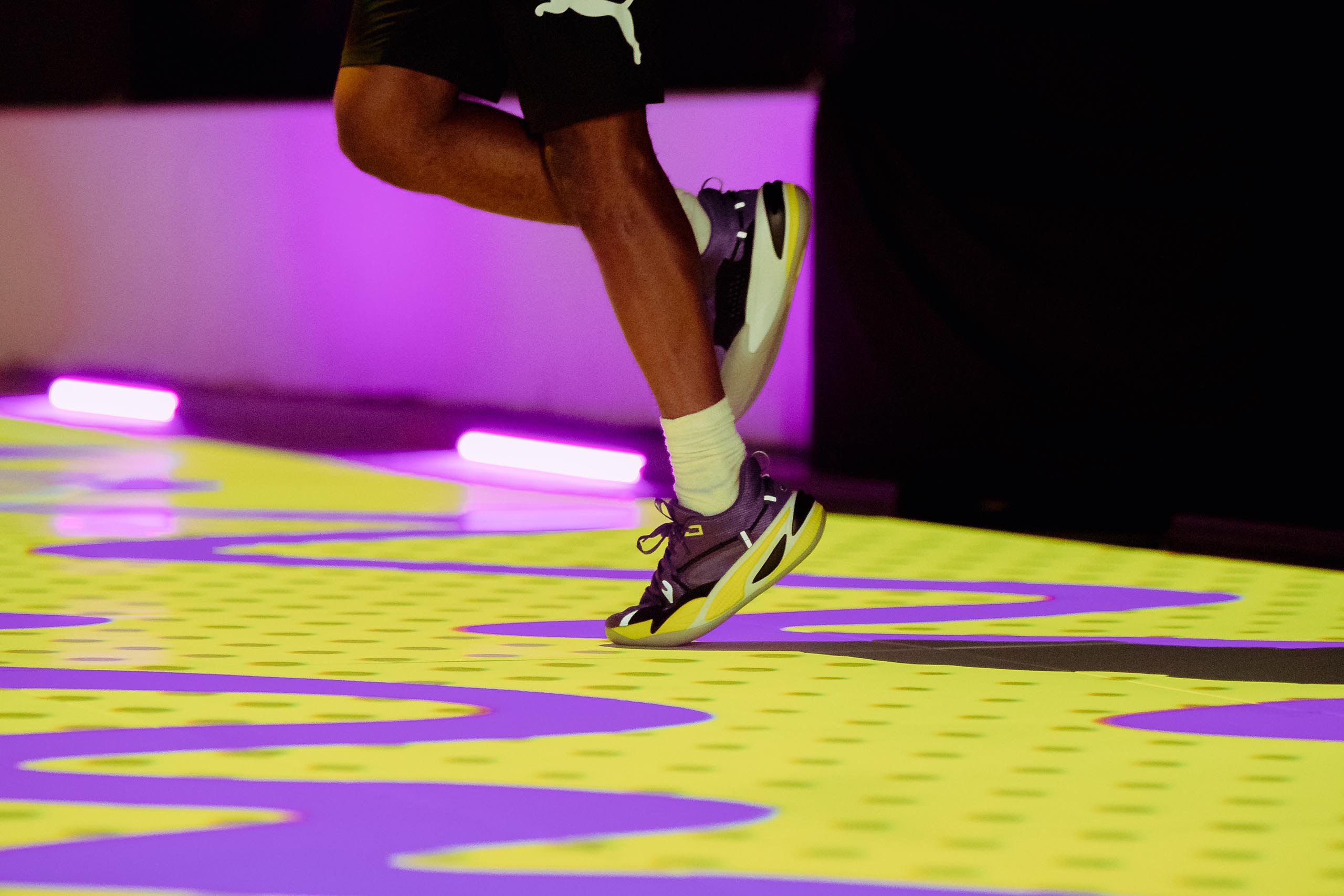 Court Canvas
Throughout the weekend, we provided fans the opportunity to trigger visual content on the court canvas. This program category specifically encouraged a wild free-for-all party spirit. We thought of Court Canvas as a community VJ game, where visitors triggered visual loops together and populated the basketball court's canvas with Temi Coker design elements.
Animated loops synced to the BPM tempo of each day's soundtrack, creating a strong visual rhythm and structure to the overall composition. The court became an expressive community canvas as visitors explored text-based commands in Twitch that translated to animation and sound that showed up in real-time.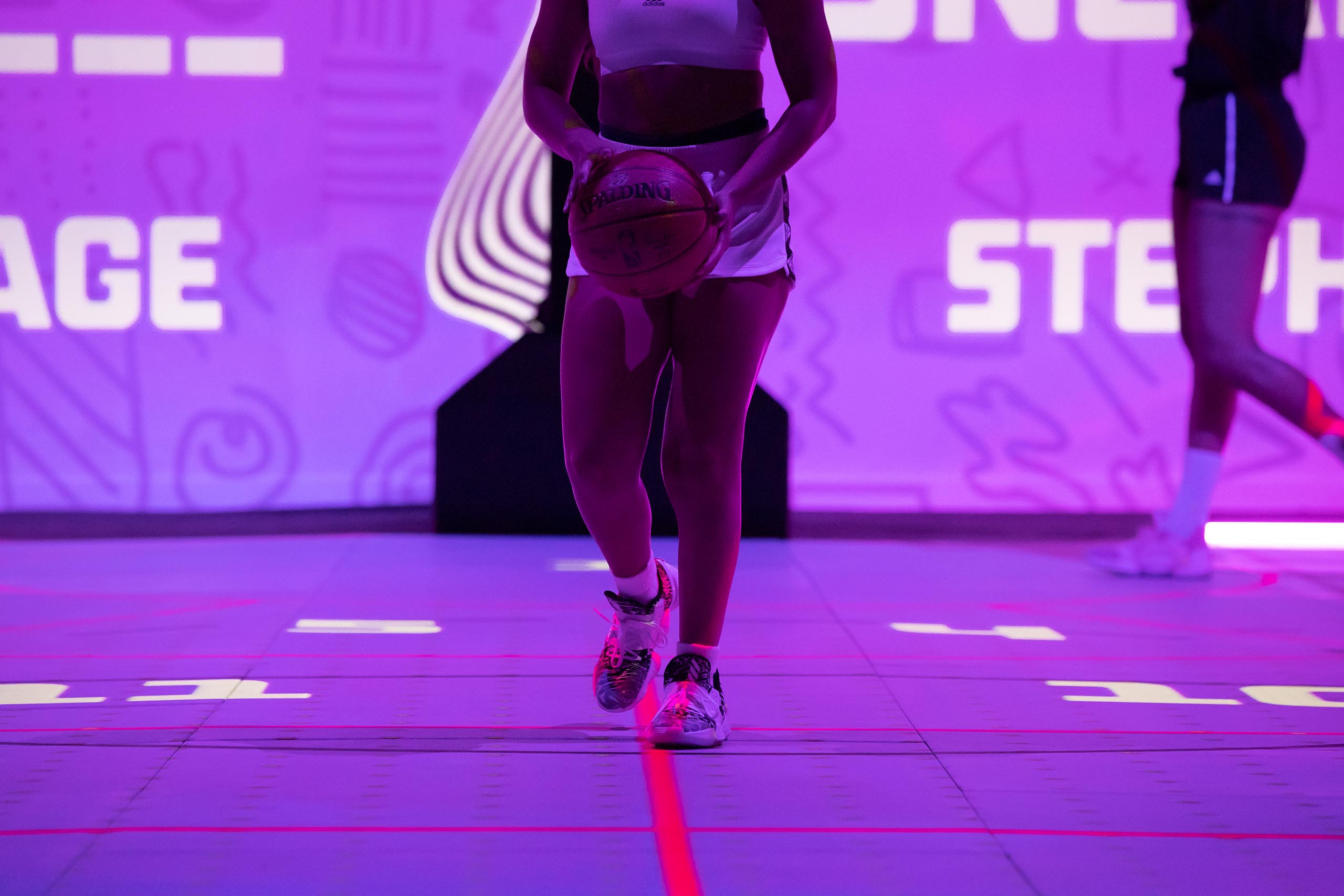 Talent Showcase
Each night, influencer cameos were motivated by a unique theme: NBA, WNBA, and a Kobe Bryant tribute. For each influencer showcase, we created a different interactive basketball game with theme-specific imagery to drive the Visual Engine for each day.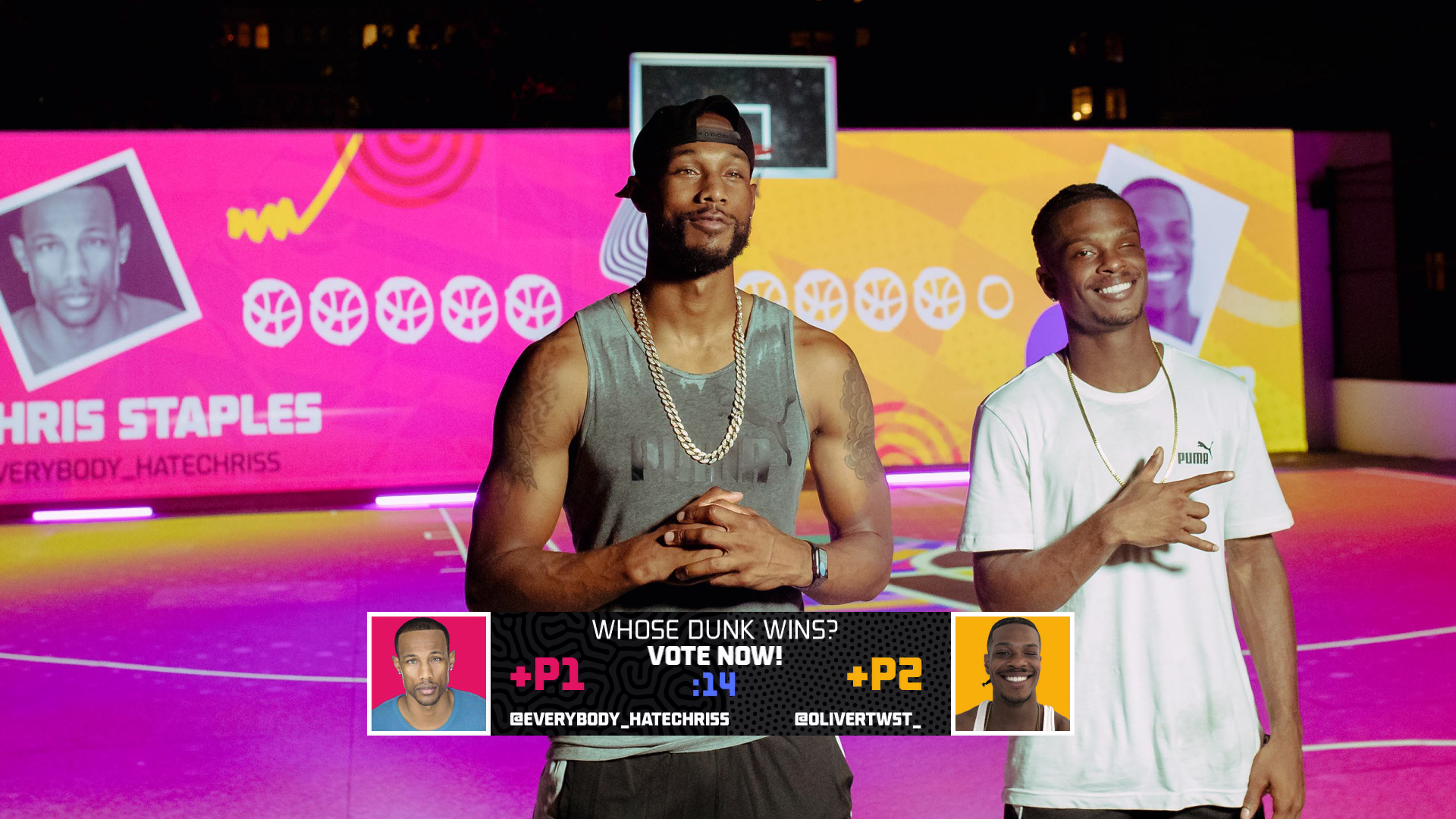 The audience was able to determine the best dunk between Chris Staples and Guy Oliver during our Slam Dunk Contest, decide where Liz and Stephania would take their next shot in our own version of HORSE (which we called "SNEAKERS"), and cheer on Bone Collector and Cash Nasty in a game of 1×1, all in real time through the Twitch chat.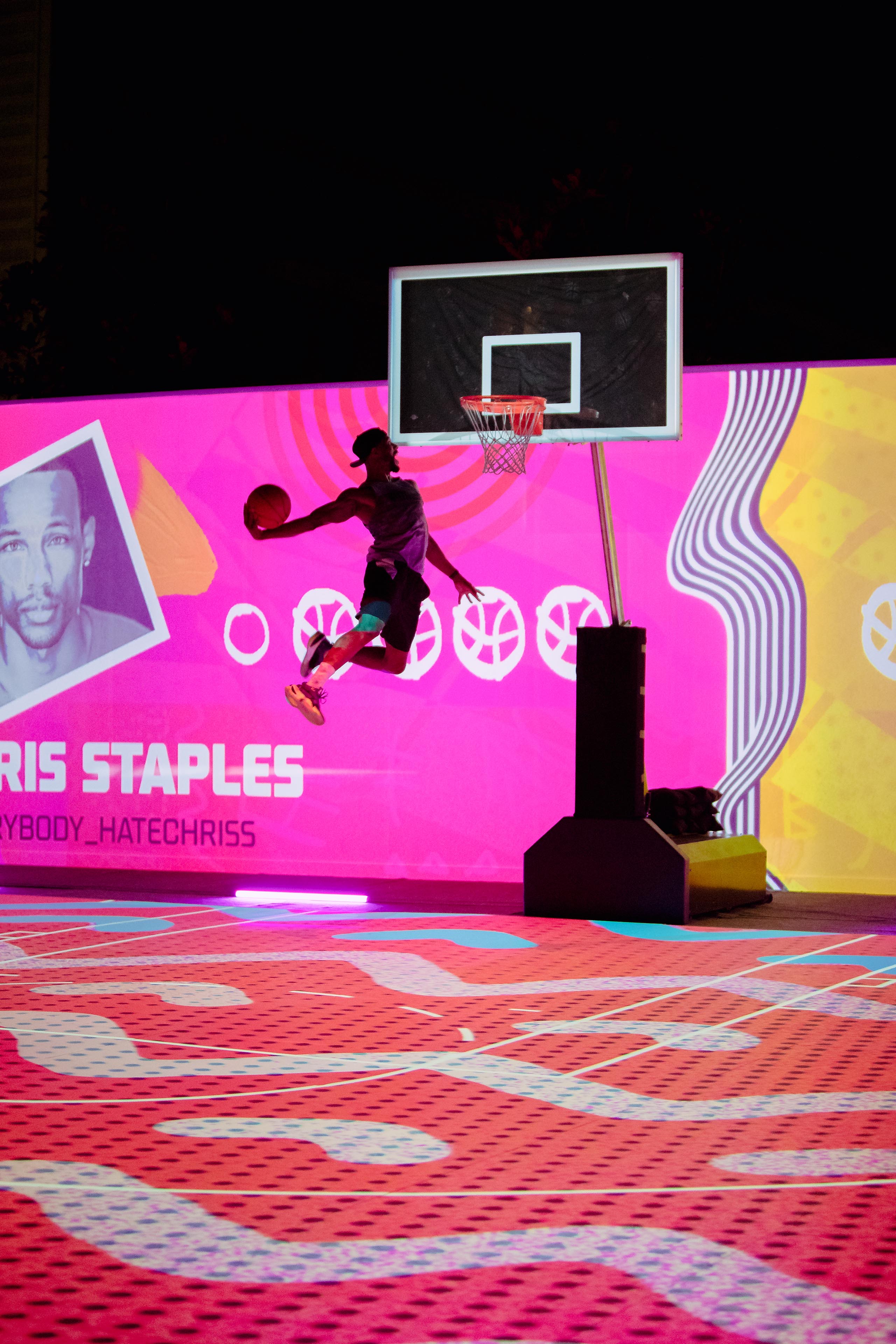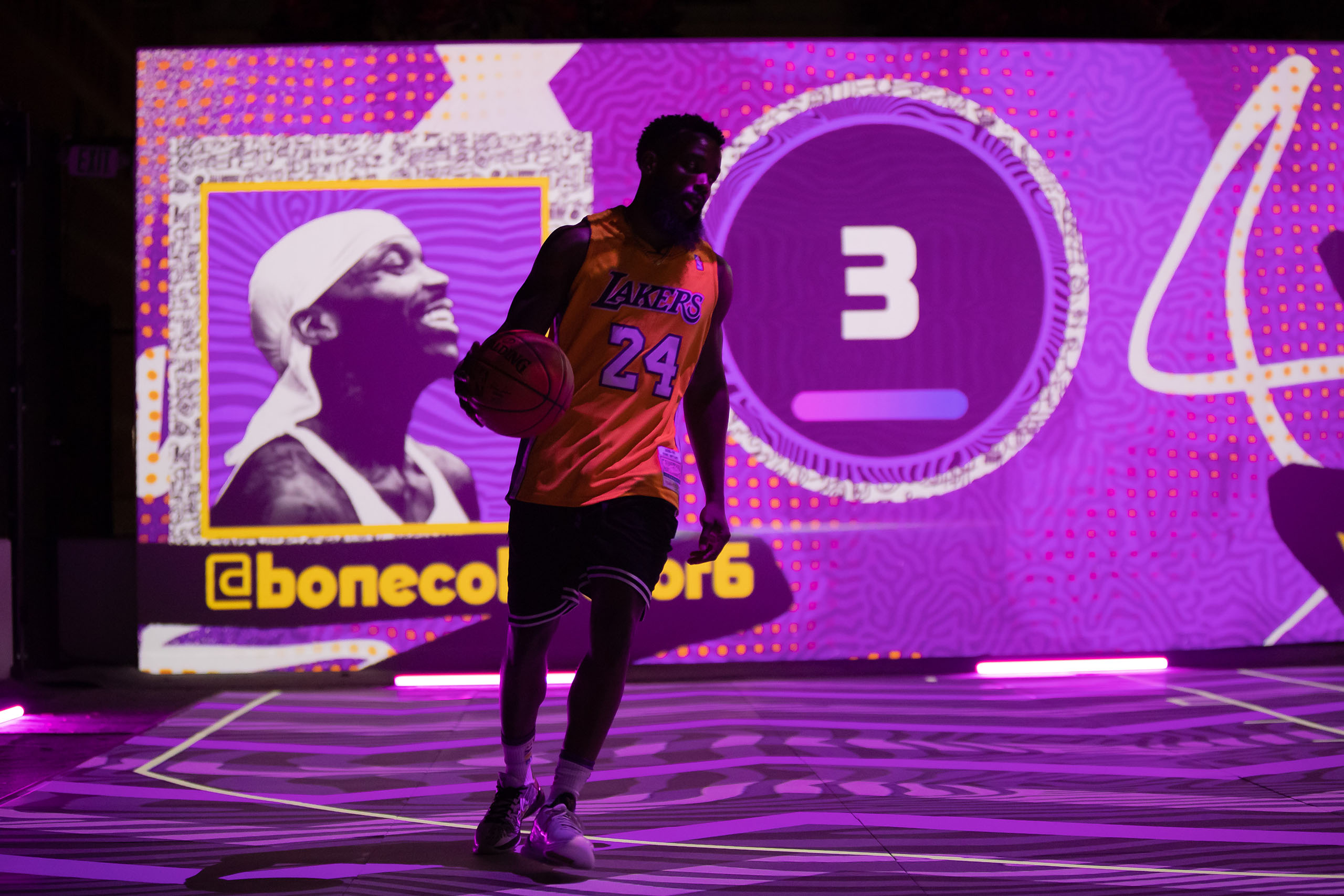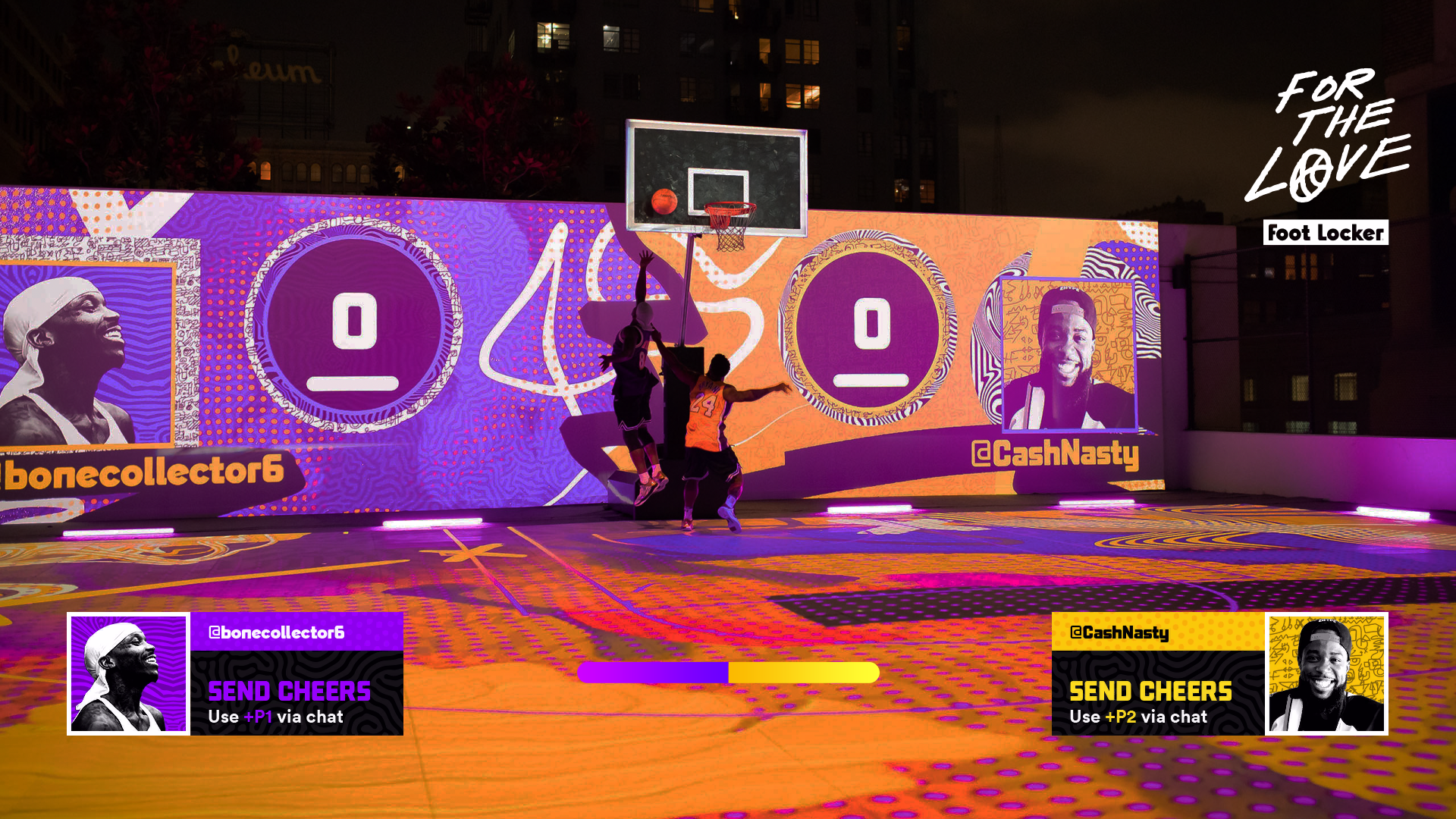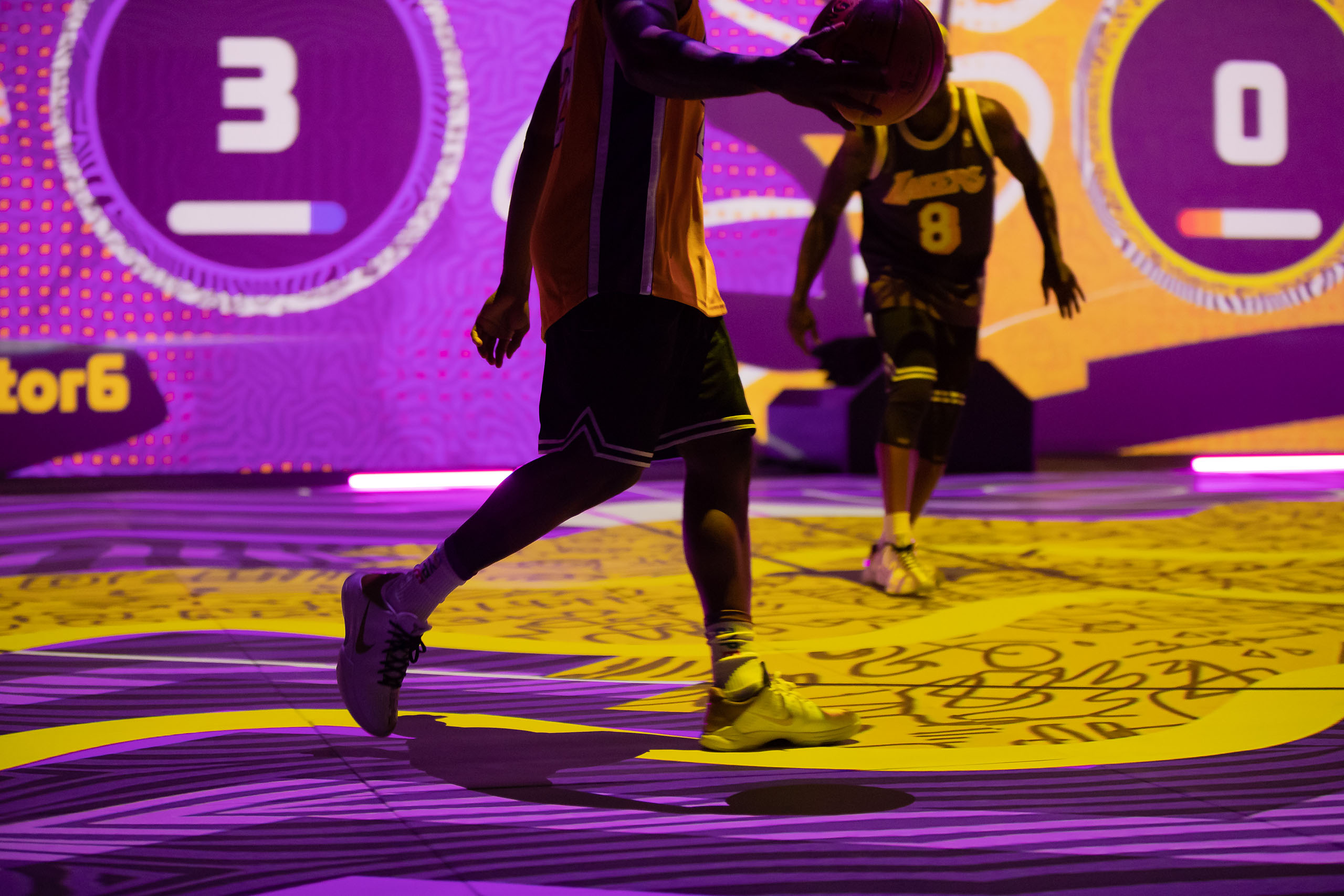 Scope
Creative Direction
Creative Technology
Interactive Installation
Live Stream
Narrative & Strategy
Projection Mapping
Visual Content Design
Credits
Agency: BBDO NY
Illustrator: Temi Coker
Production Design: VTProDesign
Producer: Jett Gelber
Creative Director: Anthony Ciannamea
Creative Producer: Mike Lee
Touch Designer Programming: Charlie Wilson
Animation: Akiko Yamashita, Art Perez, Tavia Morra
Graphic Design: Andreas Vaduva
Production Management: Hayk Khanijan, Nico Yernazian
Sound Design: Eric Davis