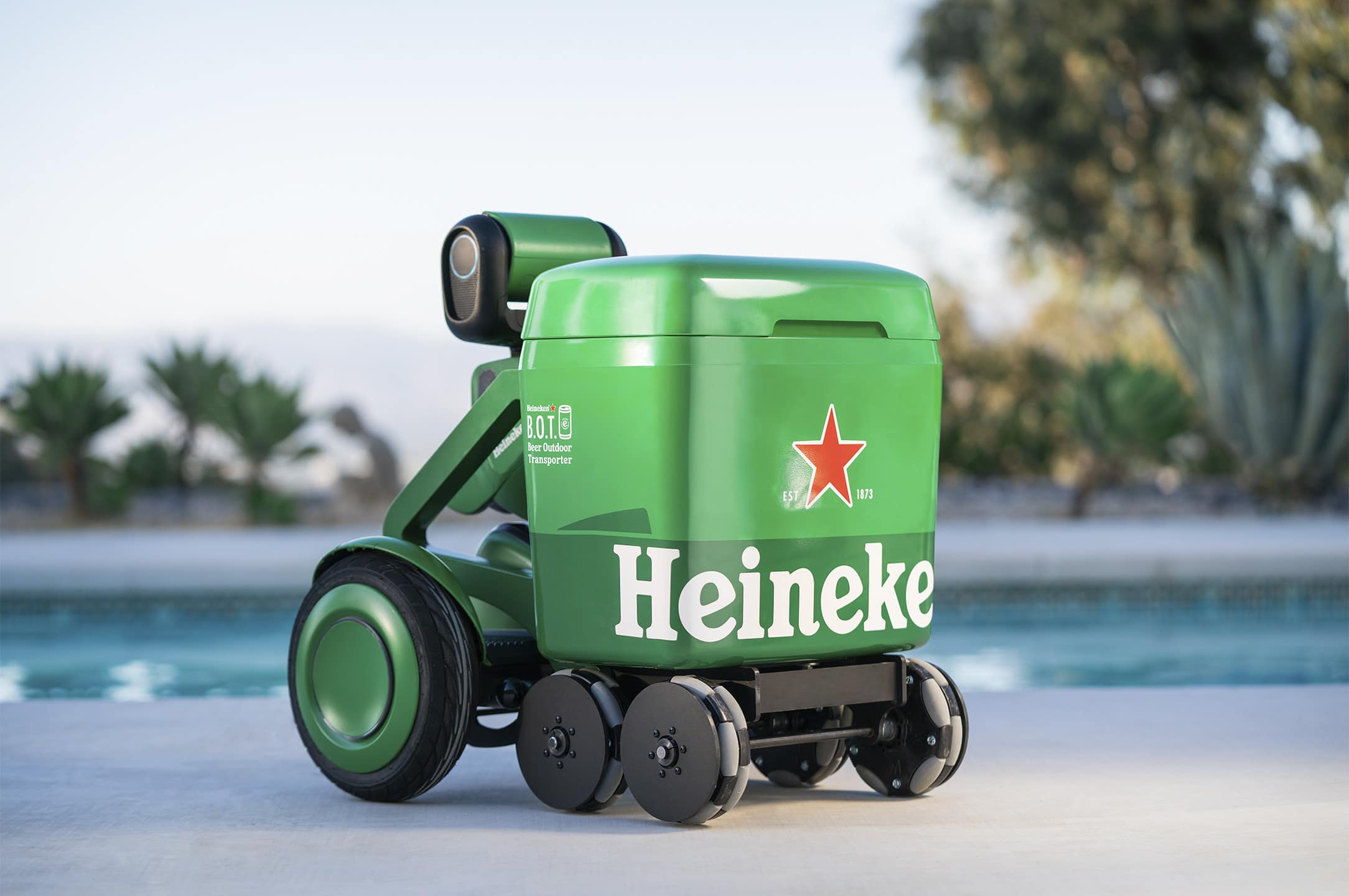 Heineken BOT
Beer Outdoor Transporter
Have you ever had to carry a cooler? It sucks. Fortunately, there is a better solution: the Heineken BOT.
This particular project was one of the most satisfying and challenging endeavors yet: developing a robot that would autonomously transport your cold beer. Working with the team at Fast Horse and the crew at Heineken, we were able to create the world's first Heineken BOT (Beer Outdoor Transporter).
This robot's mission was simple: transport your cold Heineken wherever summer takes you.
The biggest challenge was creating a nimble yet dynamic robot that could handle a wider array of terrains, all the while keeping your beer cold and frosty. We also wanted to create a robot that could easily be the life of the party with a fun personality.
Throughout our R&D phase we were able to create lots of unique custom features such as voice detection, custom A.I. personalization, follow features, and remote functionality. We were also able to design a fully customized, 12 beer capacity cooler on our BOT!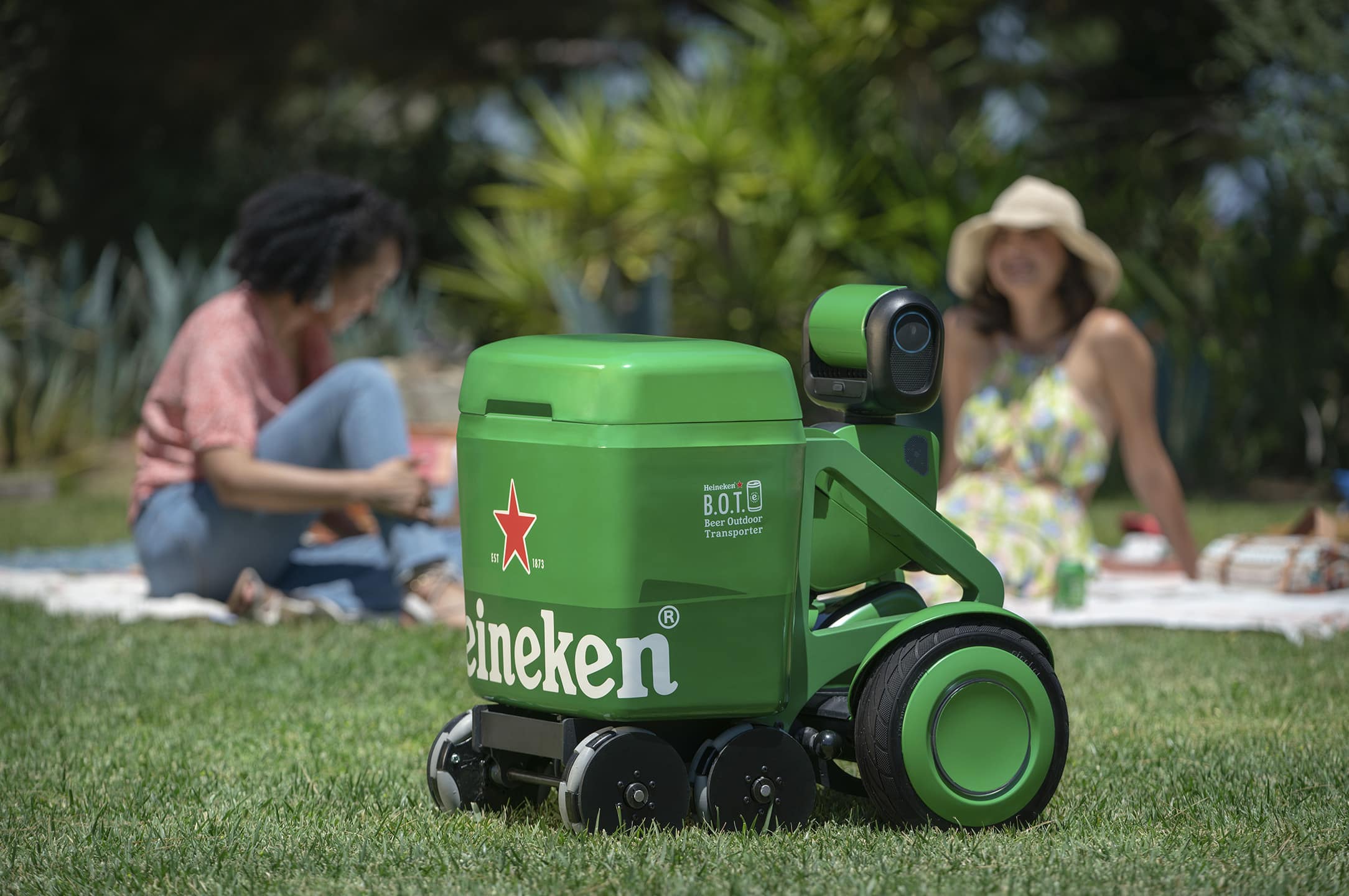 With the BOT about to enter the world, we also had the opportunity to direct, produce, and edit, the film showcasing our BOT in all of its glory. This was then turned around to plaster the internet, spreading the word of how individuals could get their hands on their own Heineken BOT.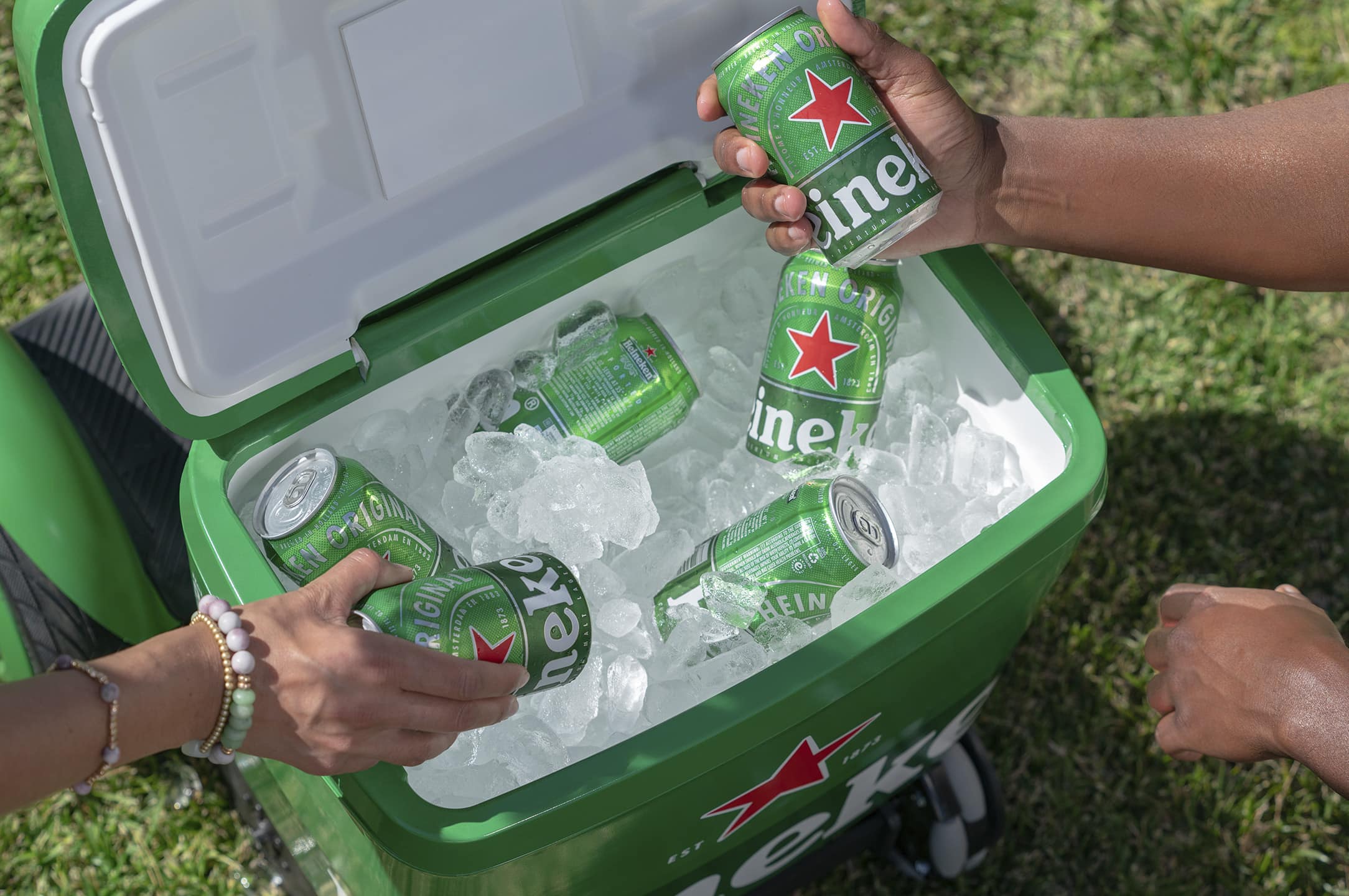 Using the film to kick it off, we led a sweepstake that allowed people to enter for a chance to win their own BOT. At the end of the sweepstakes, we ended up shipping 50 lucky winners their very own unit, just in time, to accompany them on all their cooler adventures.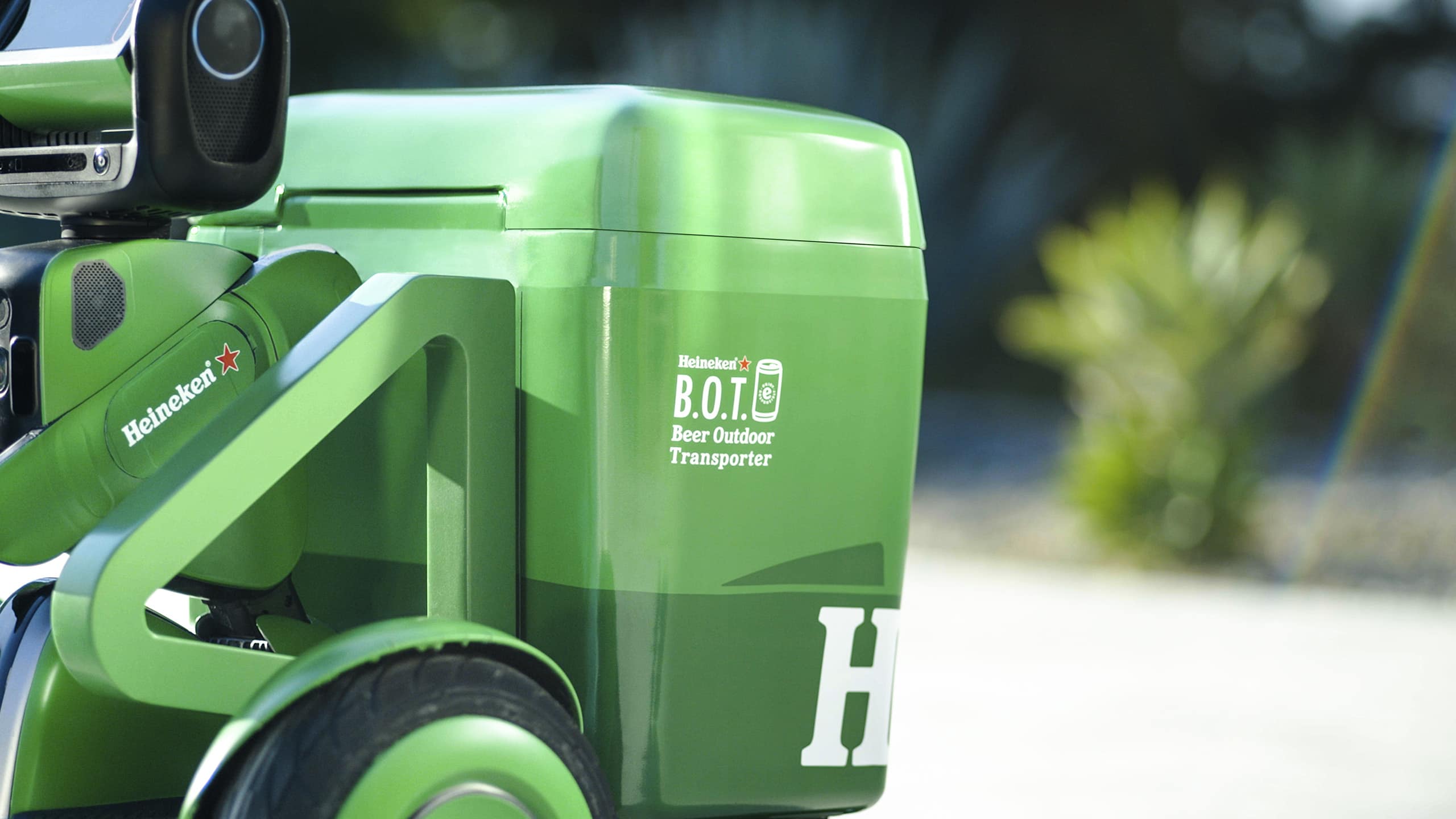 Scope
Robotics
Film
Creative Technology
Design
Custom Fabrication
Engineering
Project Management
R&D / Prototyping
Operation / Support
Film
Hitchhiker Pictures
Producer: Andrew Curtis
Producer: Aaron Marcellino
Director of Photography: Jonathan Wong
Steadicam: Thomas Taugher
Gaffer: Carolina Rodriguez
Gaffer: Hiram Borges
Key Grip: Mat Severns
Best Boy Electric: Lincoln Webb
Best Boy Grip: Evan Gering
Digital Imaging Technician: Michael Hull
Credits
Director: Michael Fullman
Executive Producer: Luca De Laurentiis
Executive Producer: Paul Elsberg
Producer: Abby Murphy, Alun Lee
Production Coordinator: Jade Zuniga
Creative Director: Alex Ilten
Associate Creative Director: Hailey Mendoza
Creative Technology Producer: Andrew Capeuluto
Lead Creative Technologist: Metal Hayes
Senior Creative Technologist: Colin Honigman
Creative Technologist: Dom Ricci, Melissa Troutt, Maxy Bebber
Senior Engineer: Scott Sabens
Android Programmer: Bennett Lee
Web Programmer: Ben Benjamin
Shop Director: Jim Shawhan
IT Director: James Cammack