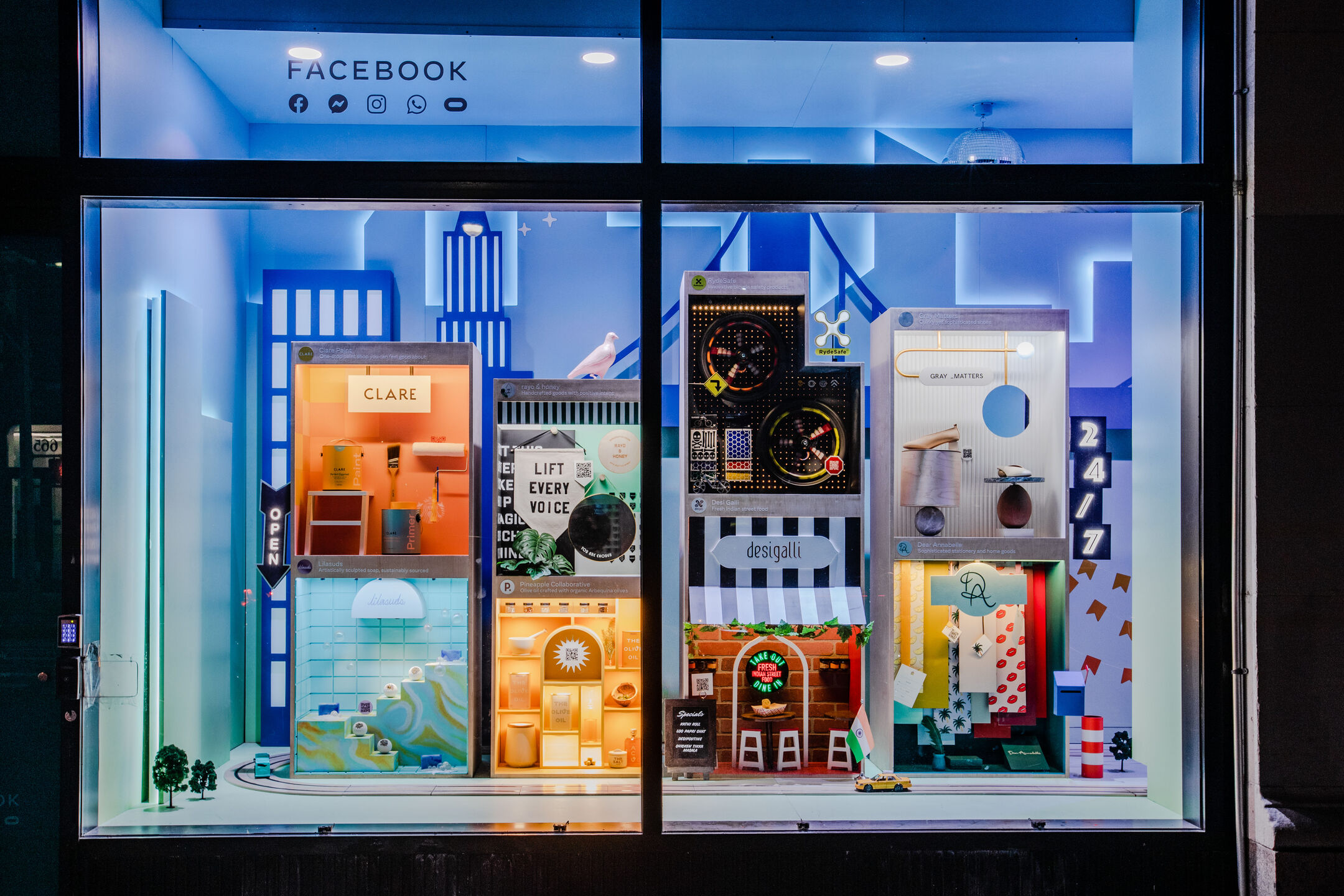 Mini Main Streets
Highlighting the Diversity and Resilience of Small Businesses
The pandemic was hard on everyone, but no one felt its effects more than local businesses. Our Mini Main Streets interactive dioramas were a nod to that. The project saw us teaming up with Meta, giving a platform to several local businesses across four major markets across the US. And it took all of our creative technology, interactive design, operational, and support skills to make it happen.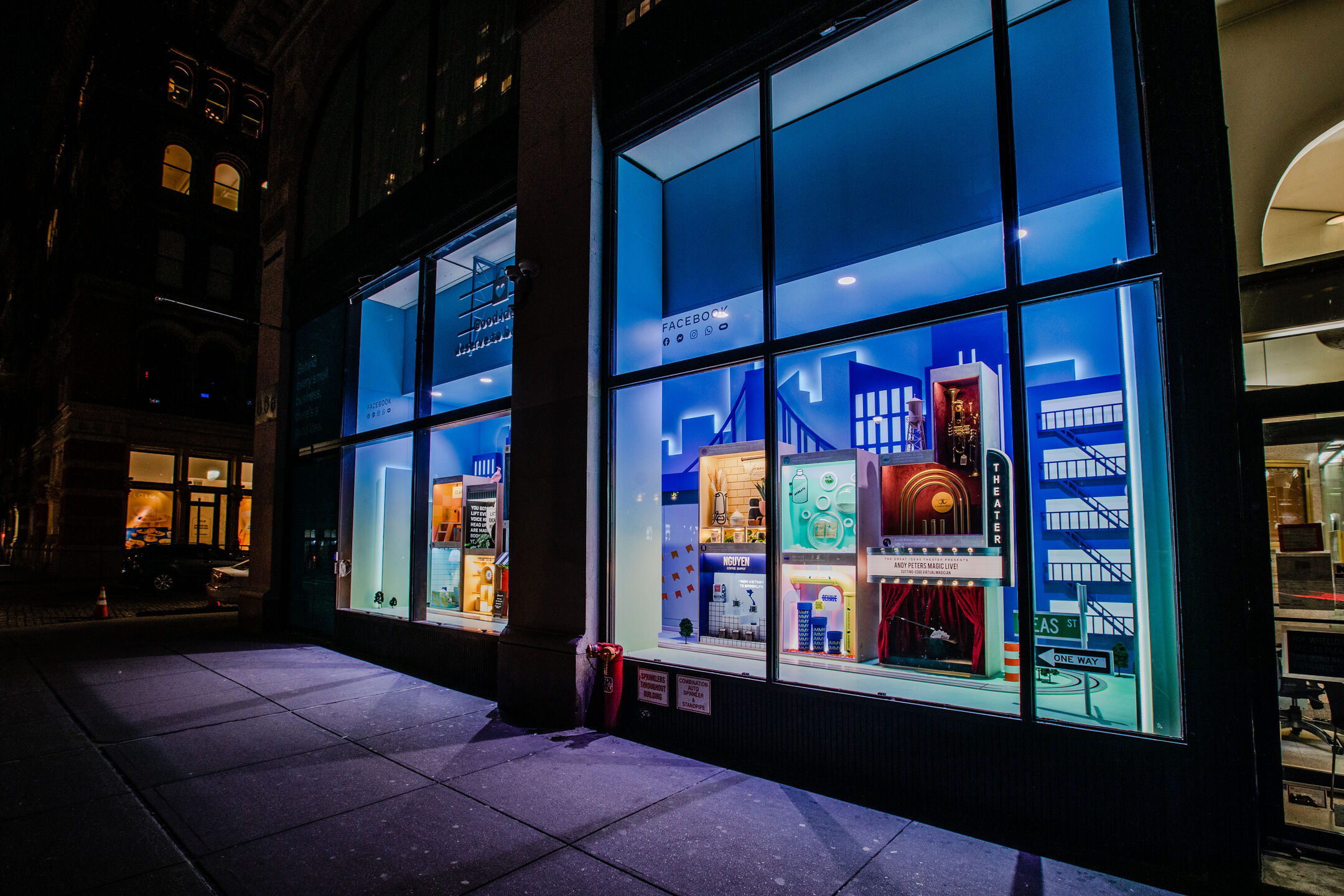 To help propel local businesses for our Mini Main Streets project, we produced four interactive dioramas that we featured in the street-level windows of local shops. We based each of the dioramas in cities that had rich small startup and small business culture like New York City, Fort Worth, Seattle, and LA. The dioramas themselves depicted local companies with tiny representations of their products or services.
Each one featured both interactive physical moving parts along with lighting elements to attract a passerby's eye. Some examples included triggered events, which would respond to the presence of a visitor with some kind of kinetic or lighting change.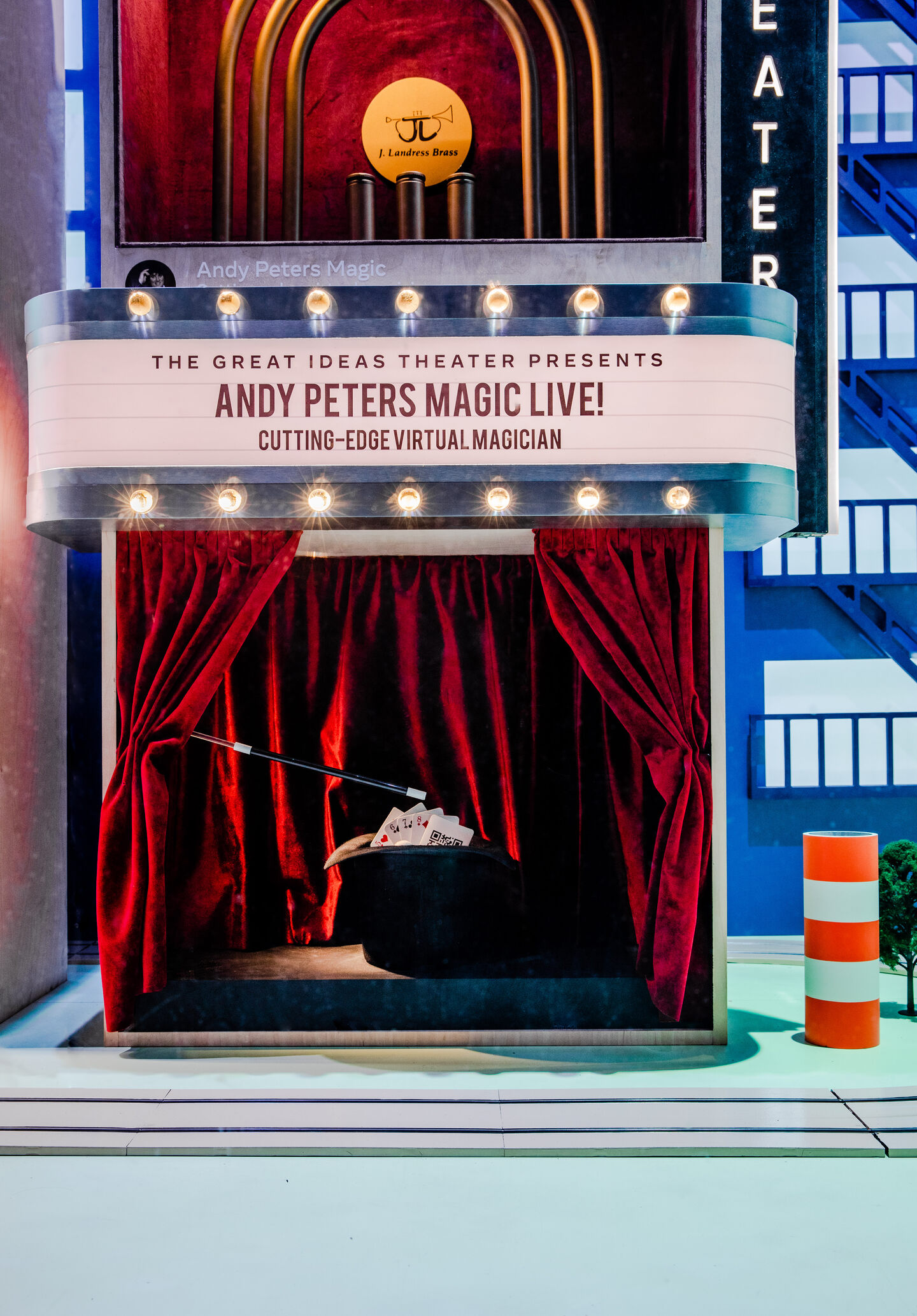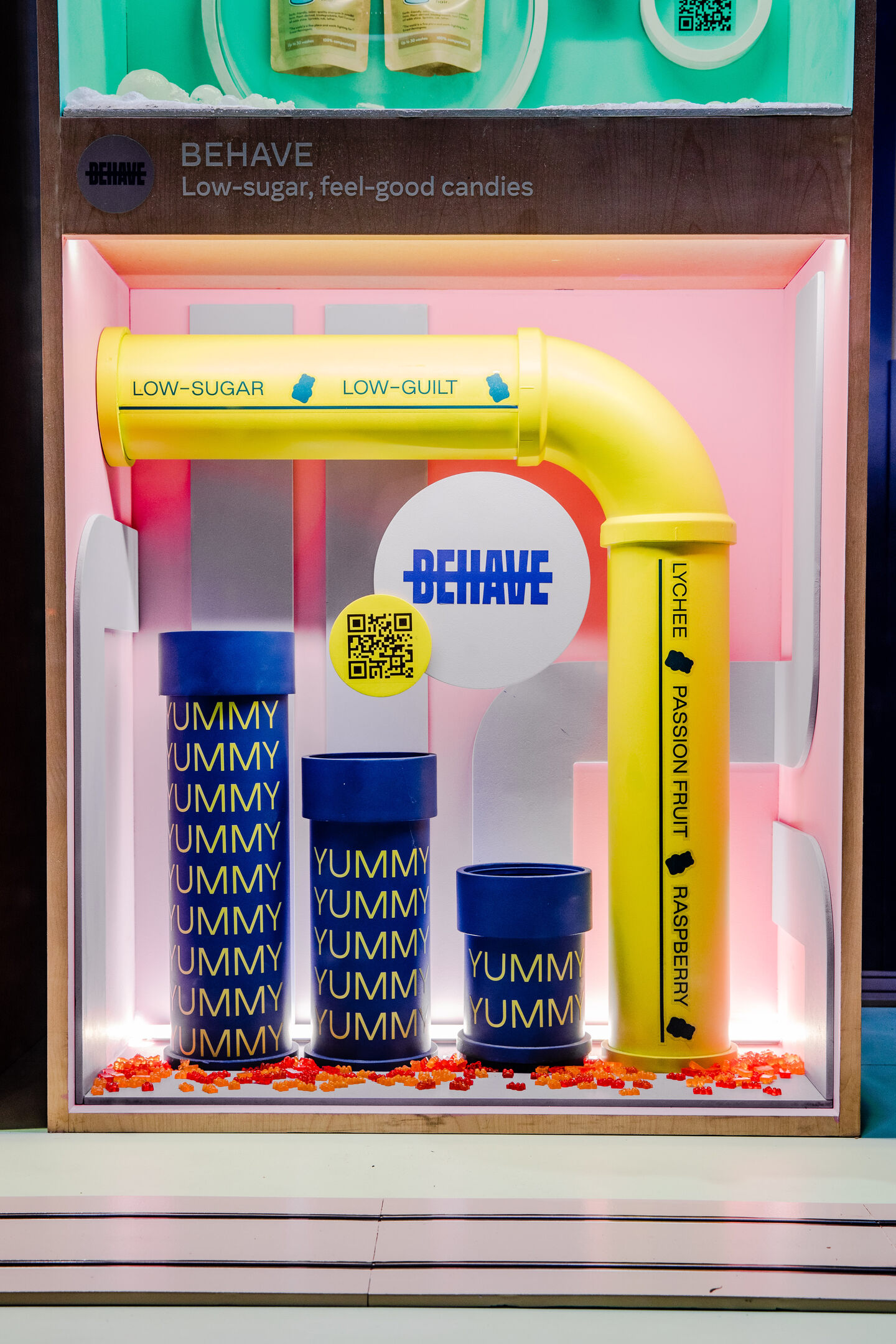 Others incorporated timed events – like a disco party that would kick off every half hour. We also inserted transitions from daytime to nighttime scenes to encapsulate every aspect of the diorama's surroundings. Additionally, each diorama included some kind of local flavor to make it unique, like the Brooklyn Bridge in NYC.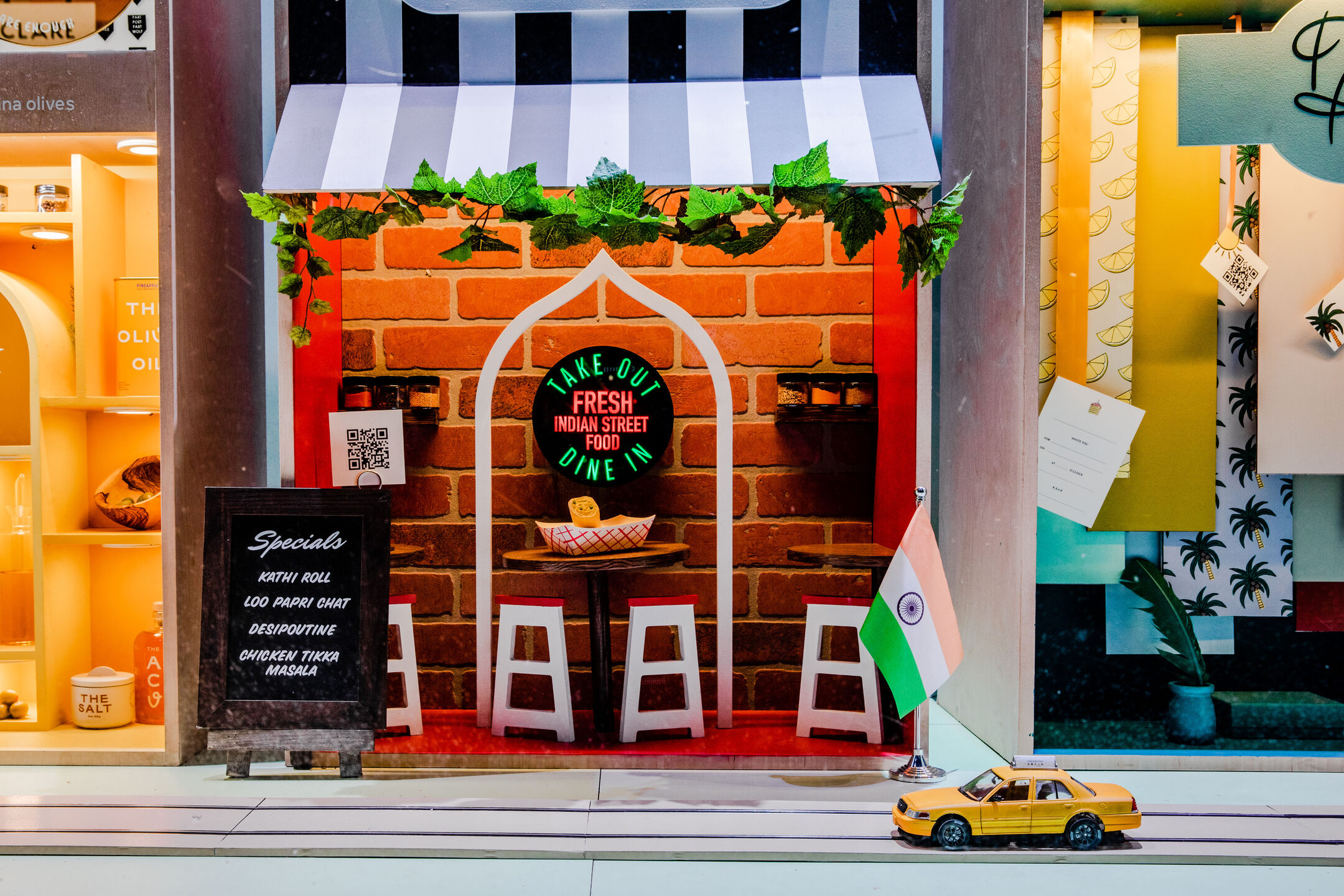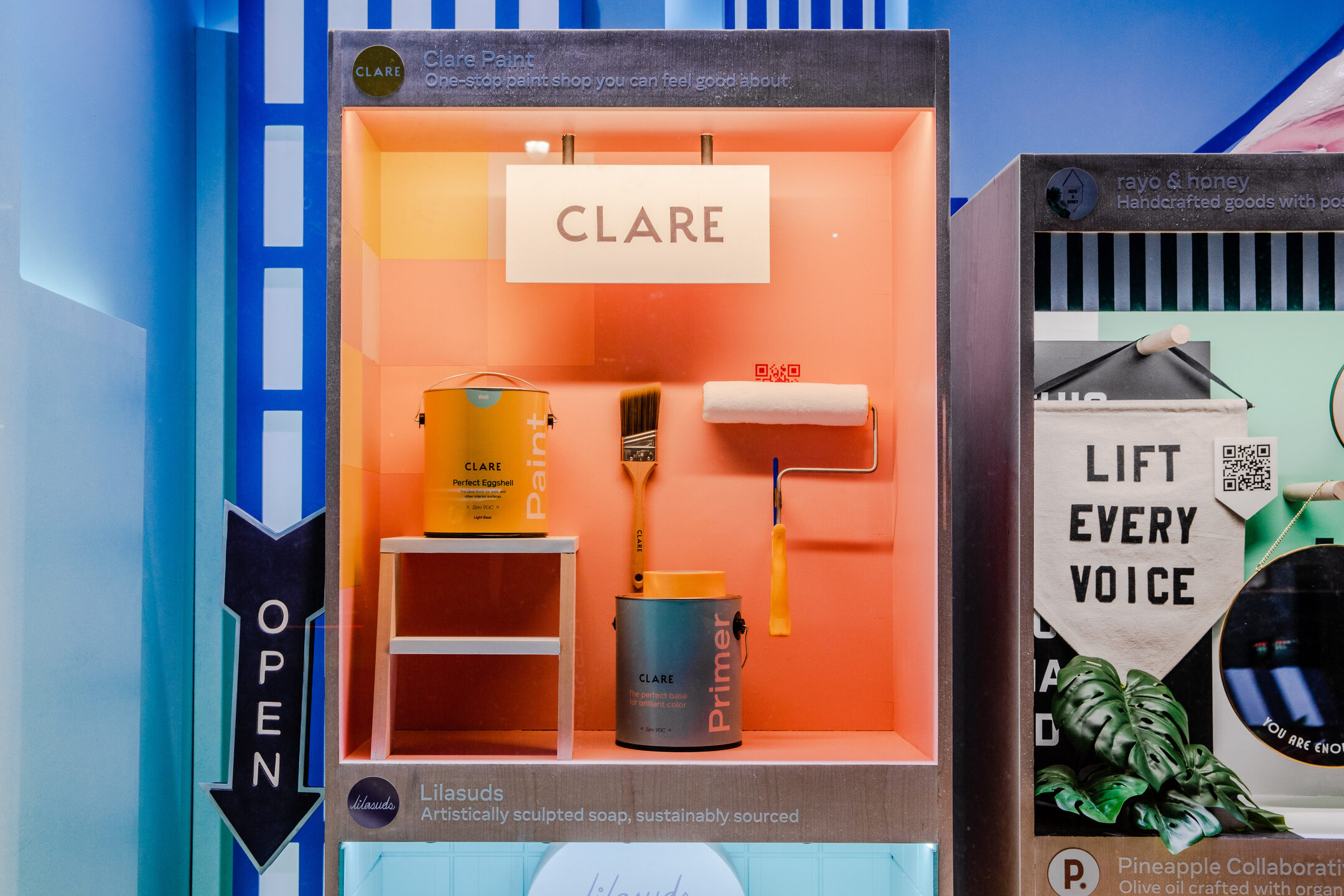 But the most important element of each diorama were QR codes that gave attendees more information about the local businesses we highlighted in each city. This allowed visitors to connect digitally with each of the companies highlighted in a diorama and establish an attachment with them.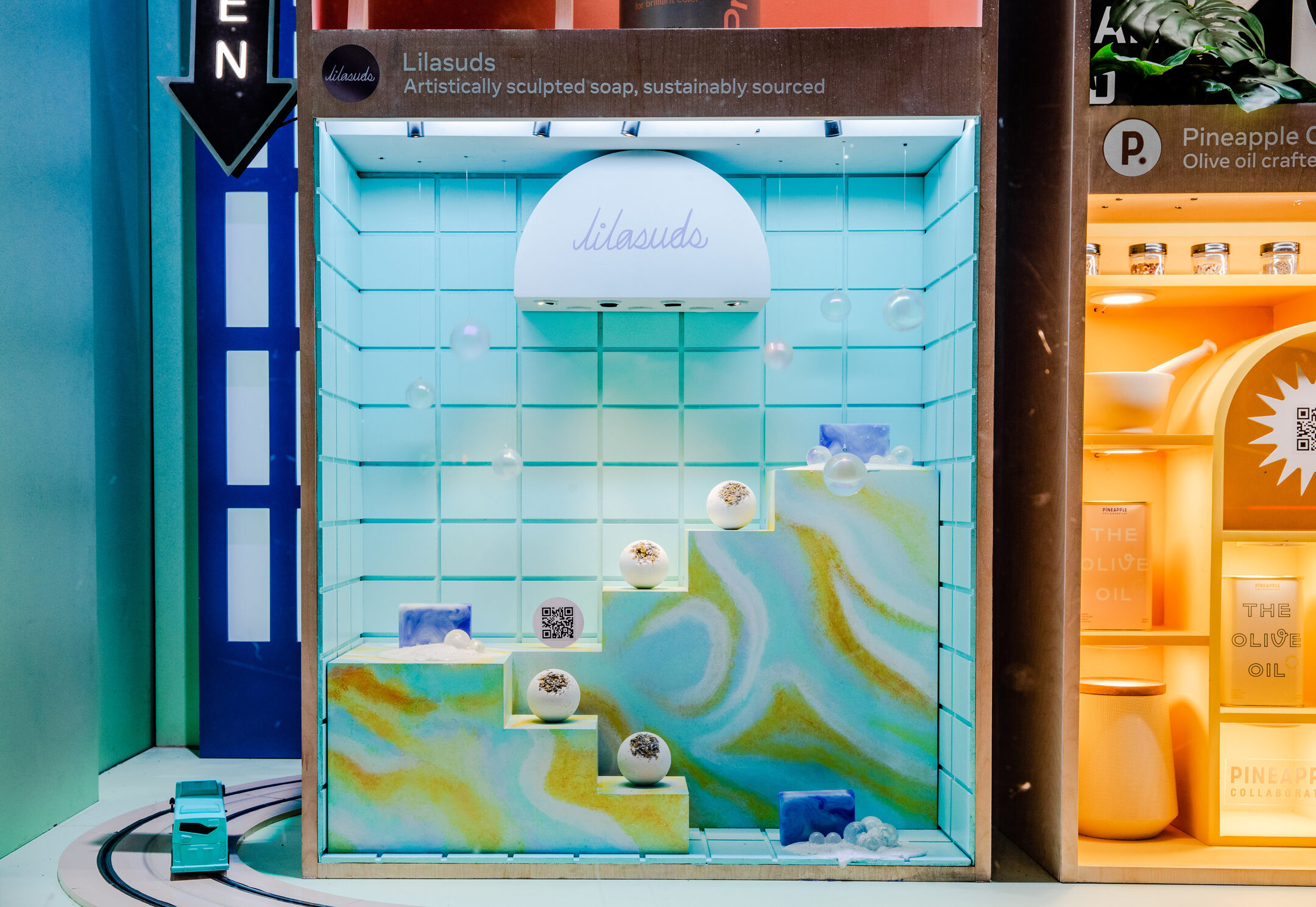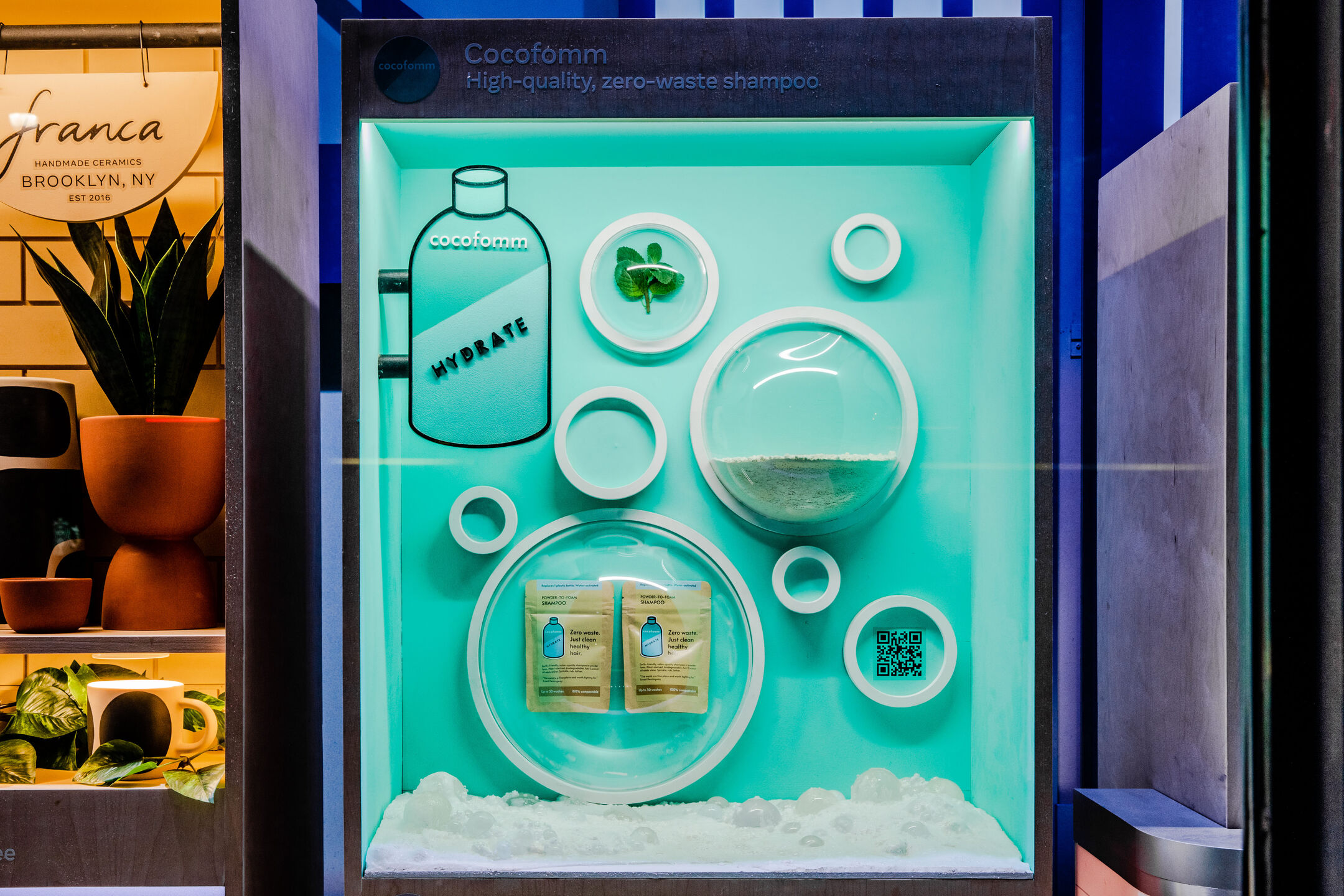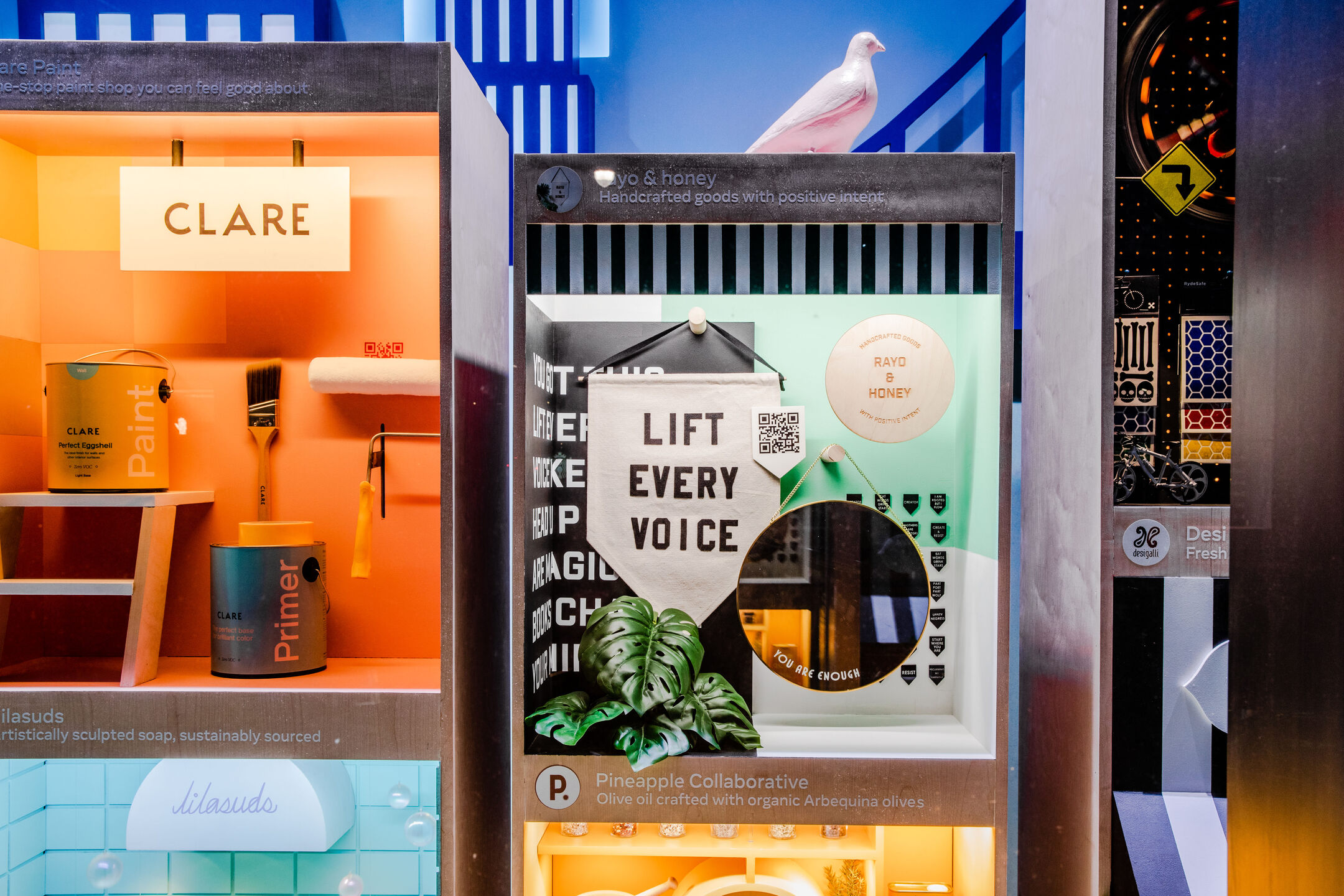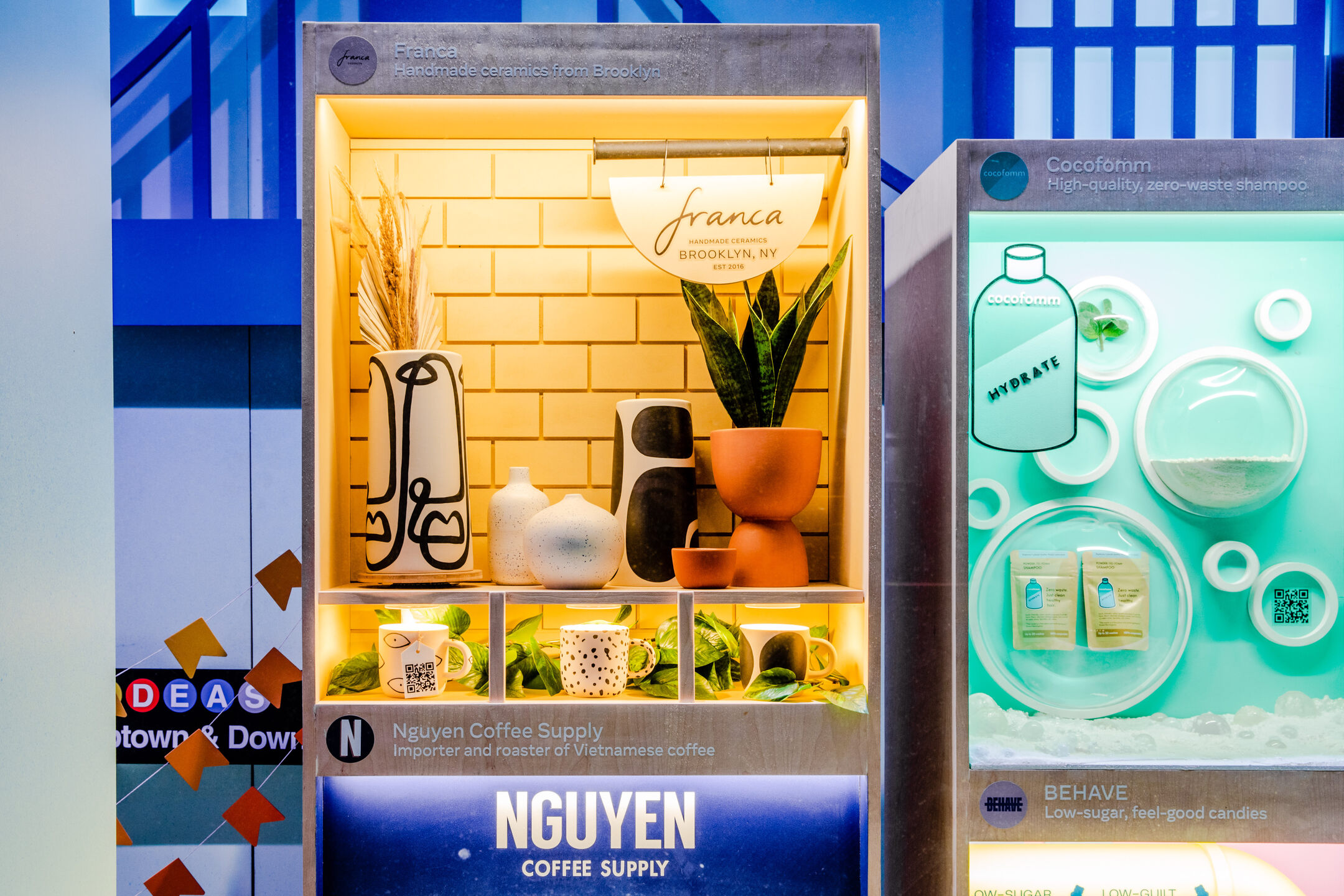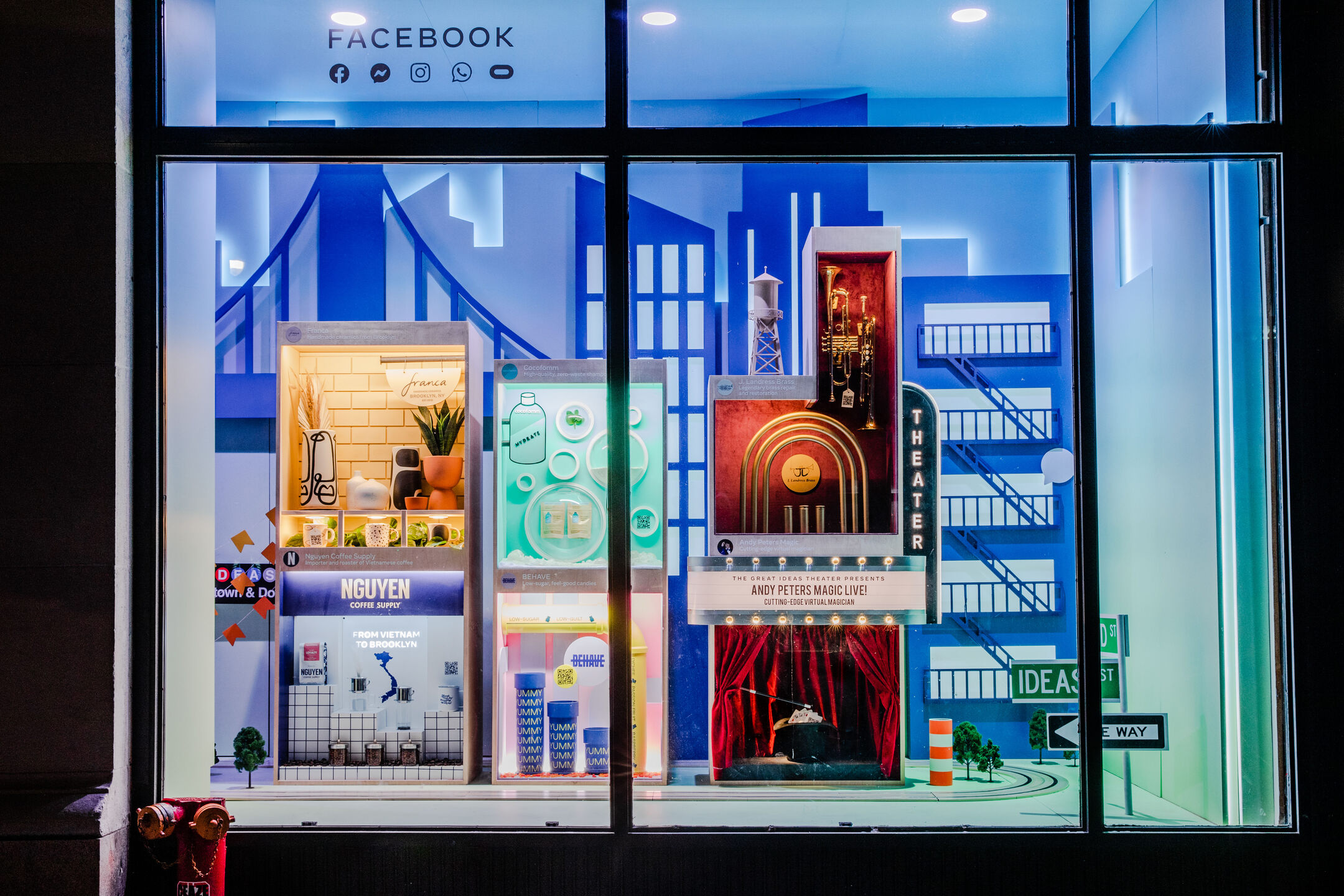 Scope
Creative Technology
Custom Fabrication
Project Management
Design
Engineering
Interactive Installation
Credits
(Seattle, FTW, NYC):
Executive Producer: Paul Elsberg
Producer: Abby Murphy
Associate Producer: Nadia Elanghie
Creative Producer: Mike Lee
Graphic Designer: Justine Henderson
Set Design: Sadie Nash, Chris Benton
Executive Producer of Creative Technology: Zach Saale
Lead Programmer: Matt Wachter
Programmer: Charlie Wilson, Zac Layman, Ben Benjamin, Spencer Hochberg
Lead Creative Technologists: Dom Ricci, Trevor Smith
Creative Technologists: Melissa Troutt, Maxy Bebber, Metal Hayes
Production Leads: Nico Yernazian, Hayk Khanjian, Ryan Brown, Alex Gaucin, Jason Millerd, Brian Henson
(LA):
Executive Producer: Paul Elsberg
Producer: Abby Murphy
Associate Producer: Nadia Elanghie
Creative Producer: Melanie Kassis
Graphic Designer: Justine Henderson, Laura Suhok
Set Design: Sadie Nash, Chris Benton
Executive Producer of Creative Technology: Zach Saale
Lead Programmer: Matt Wachter
Lead Creative Technologists: Dom Ricci, Trevor Smith
Creative Technologists: Eliot Phillips, Melissa Troutt, Maxy Bebber, Armand Kambourian
Senior Engineer: Shane Monsees
Production Leads: Nico Yernazian,  Alex Gaucin, Ryan Brown, Brian Henson