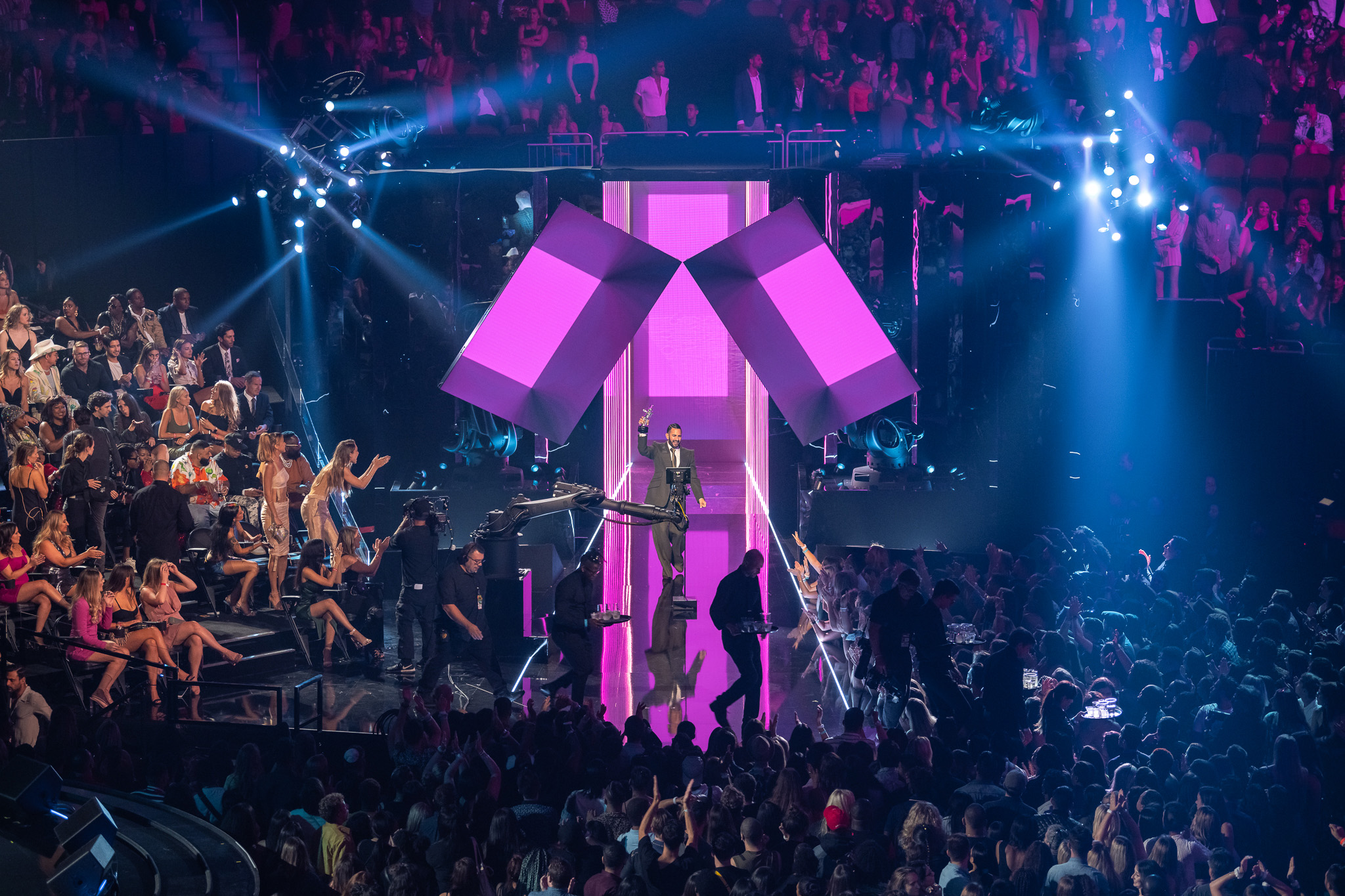 MTV VMAs
Operating Robots at a Live Event
The Design and Production for the MTV VMAs engaged VTProDesign to design a number of methodologies for robots to reveal presenters at the show.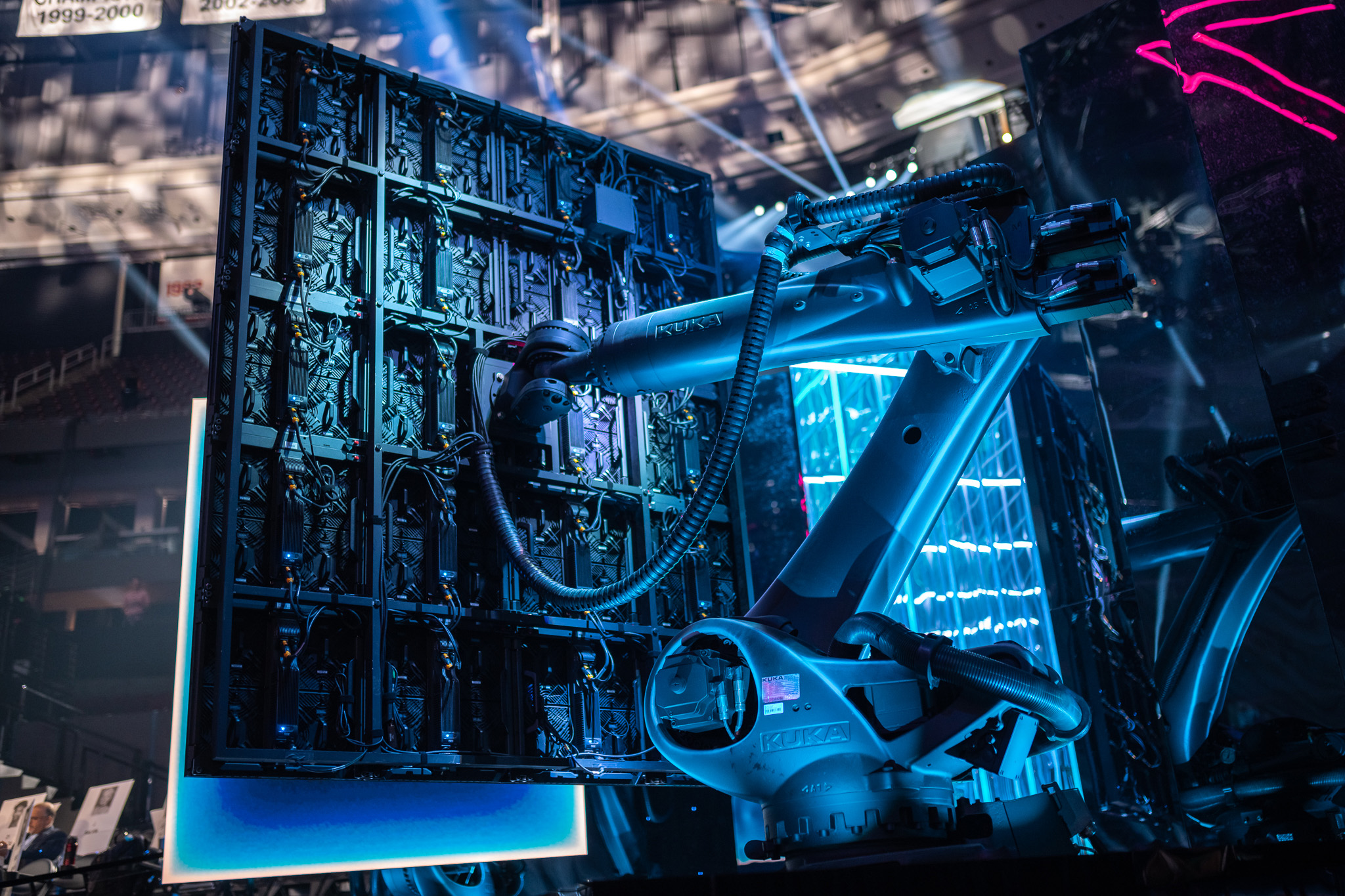 In order to achieve the desired goals, VTProDesign brought a fleet of five robots to Newark for the show. All five robots activated simultaneously: two robots with LED Screens affixed to them, two robots with lighting rigs and one robot to capture presenters as they walked out on stage.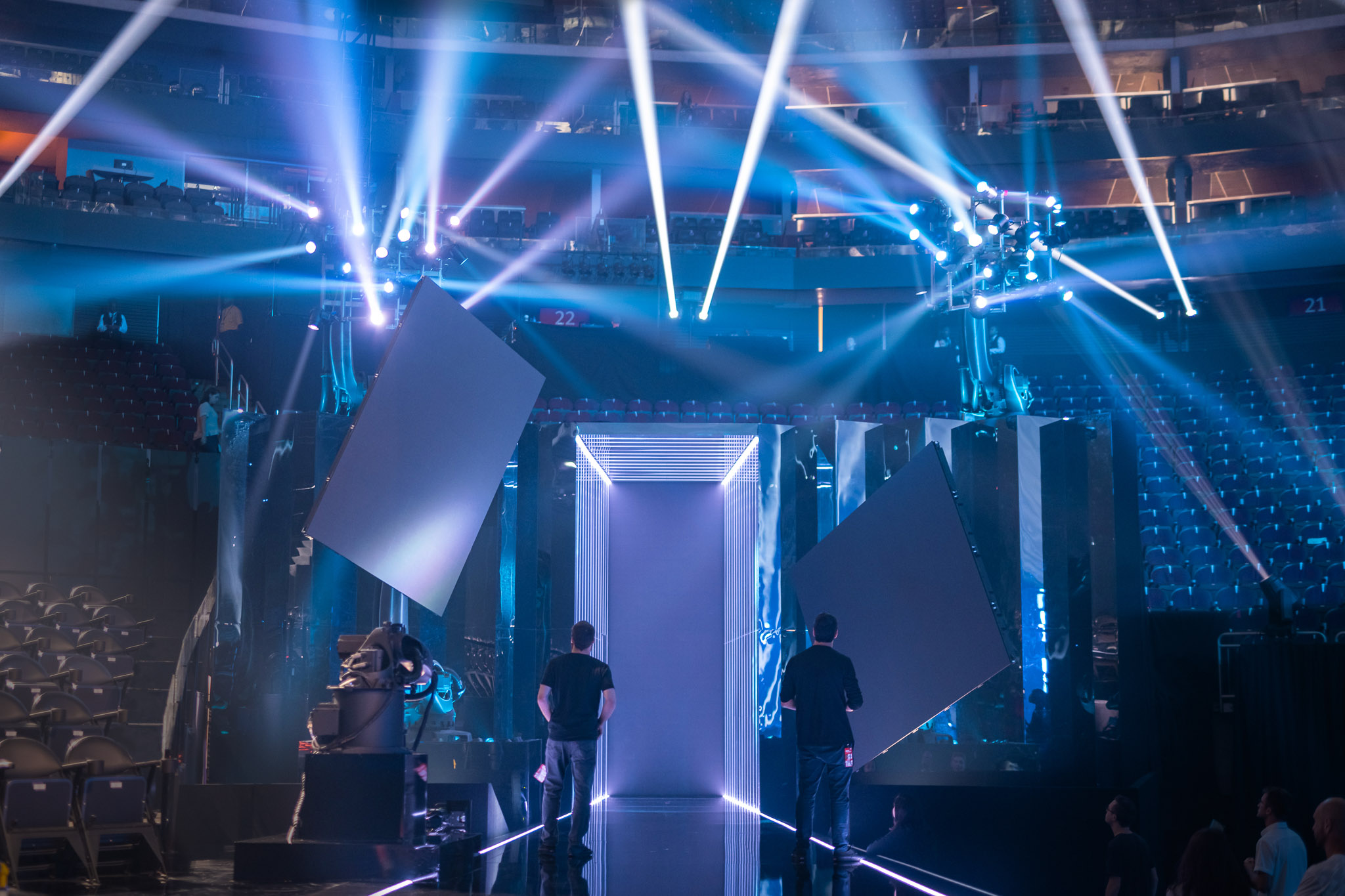 VTPro worked with the production designers to ensure that all the robots worked flawlessly with the rest of the production elements in the show.. Robot animators from VTProDesign were onsite the week leading up to the show to update paths and make changes on the fly, right up to showtime. The robots were programmed using Autodesk Mimic and cued using Touchdesigner, mixing and matching paths to achieve desired effects.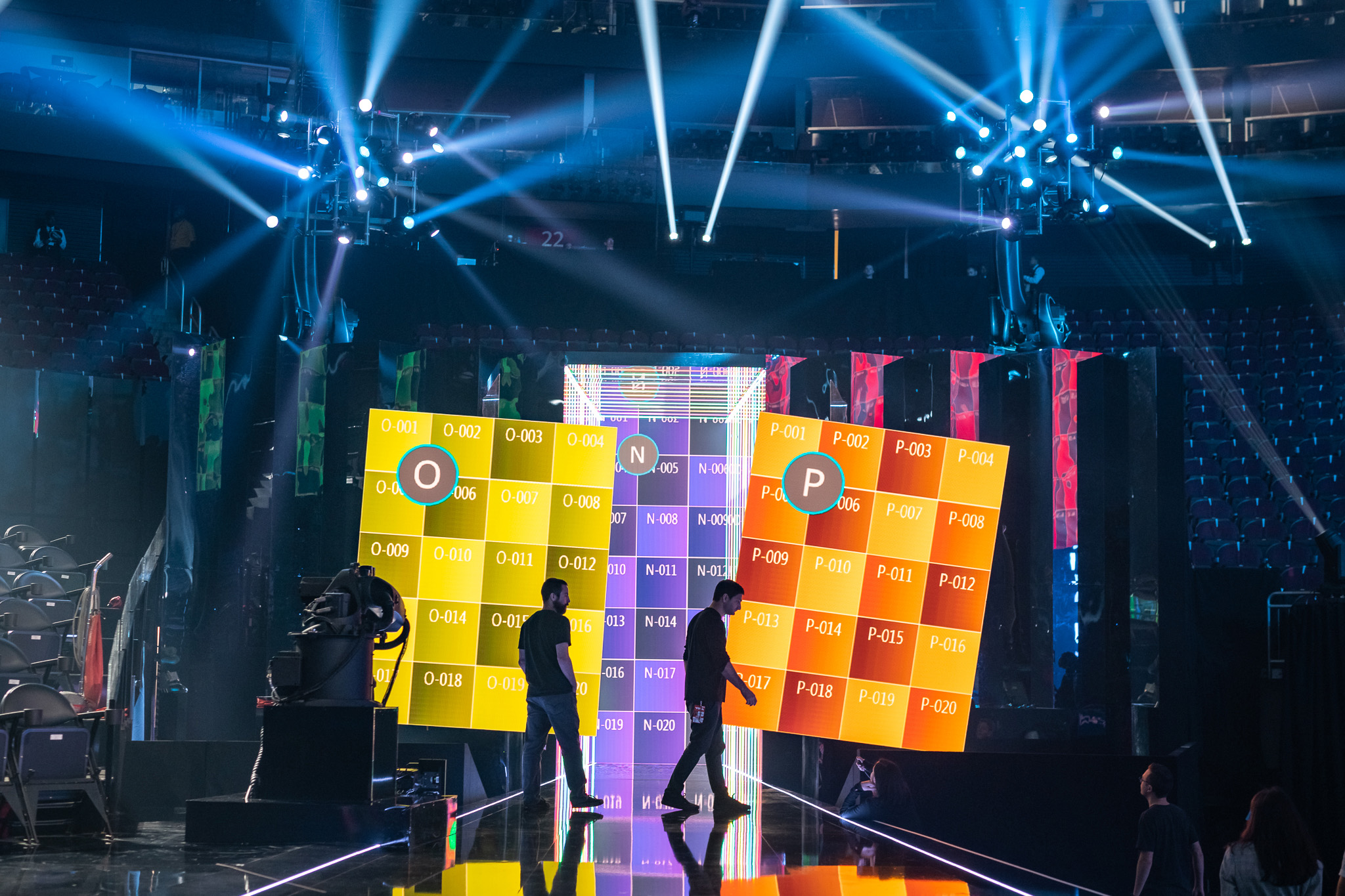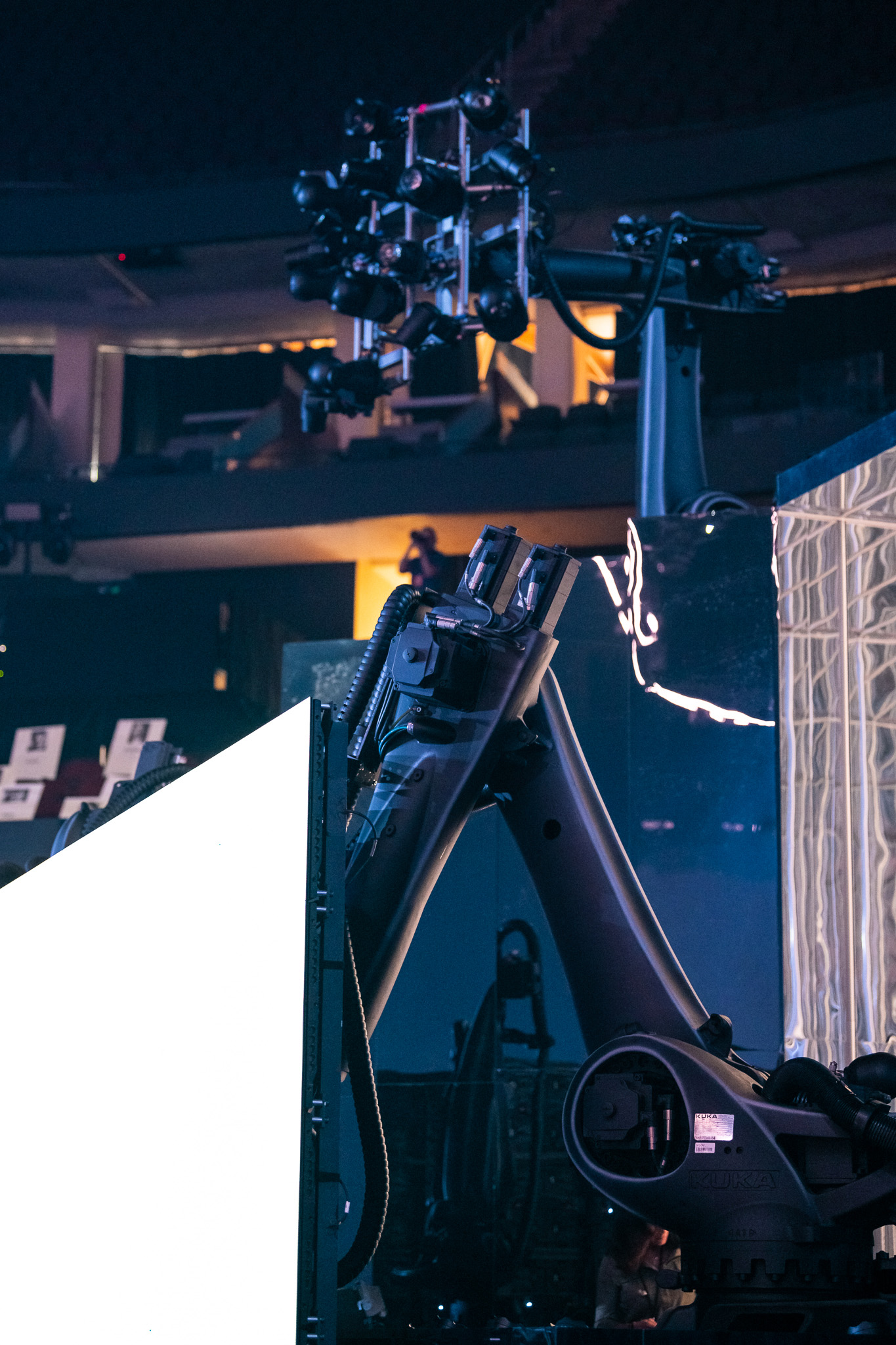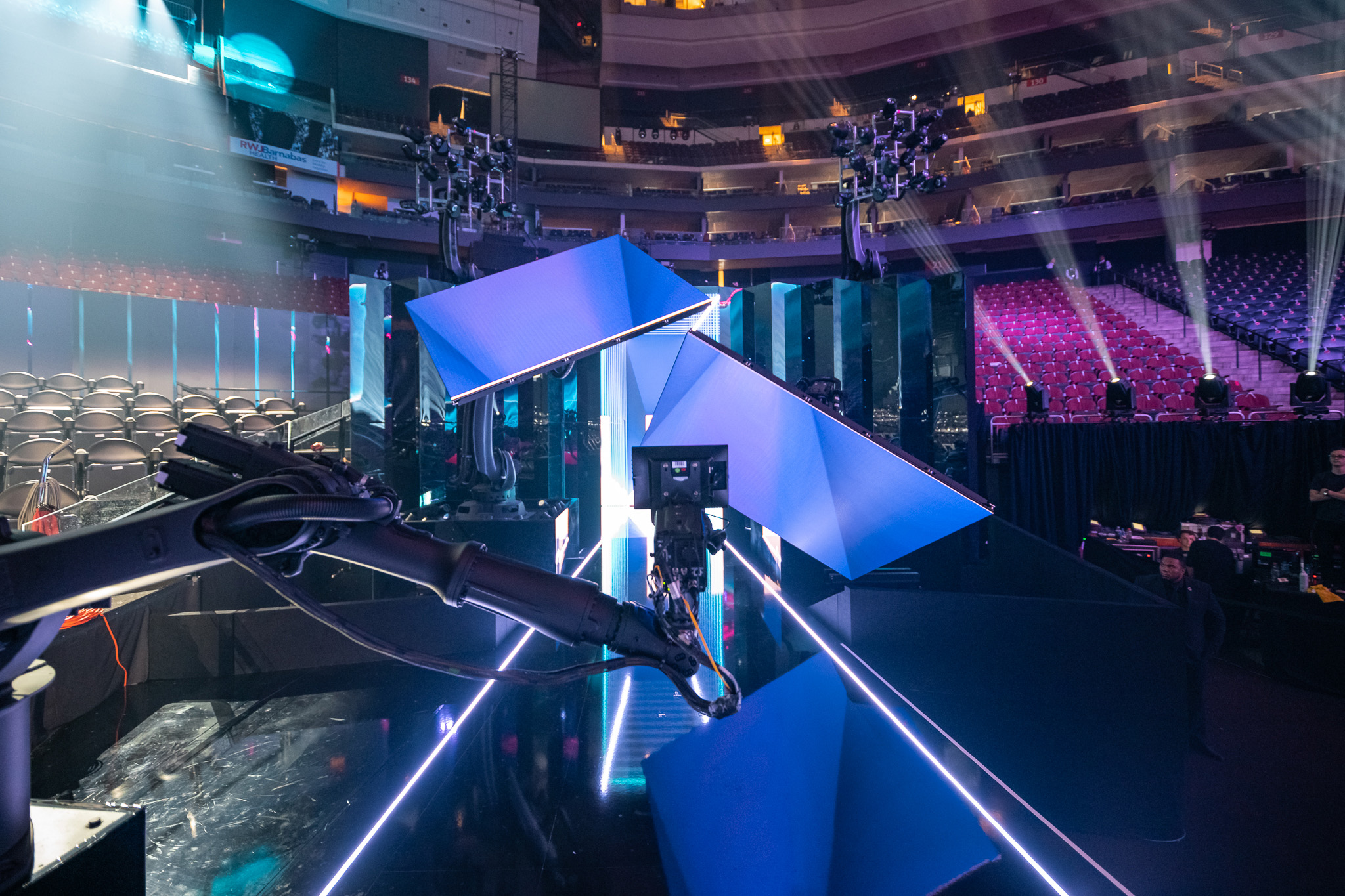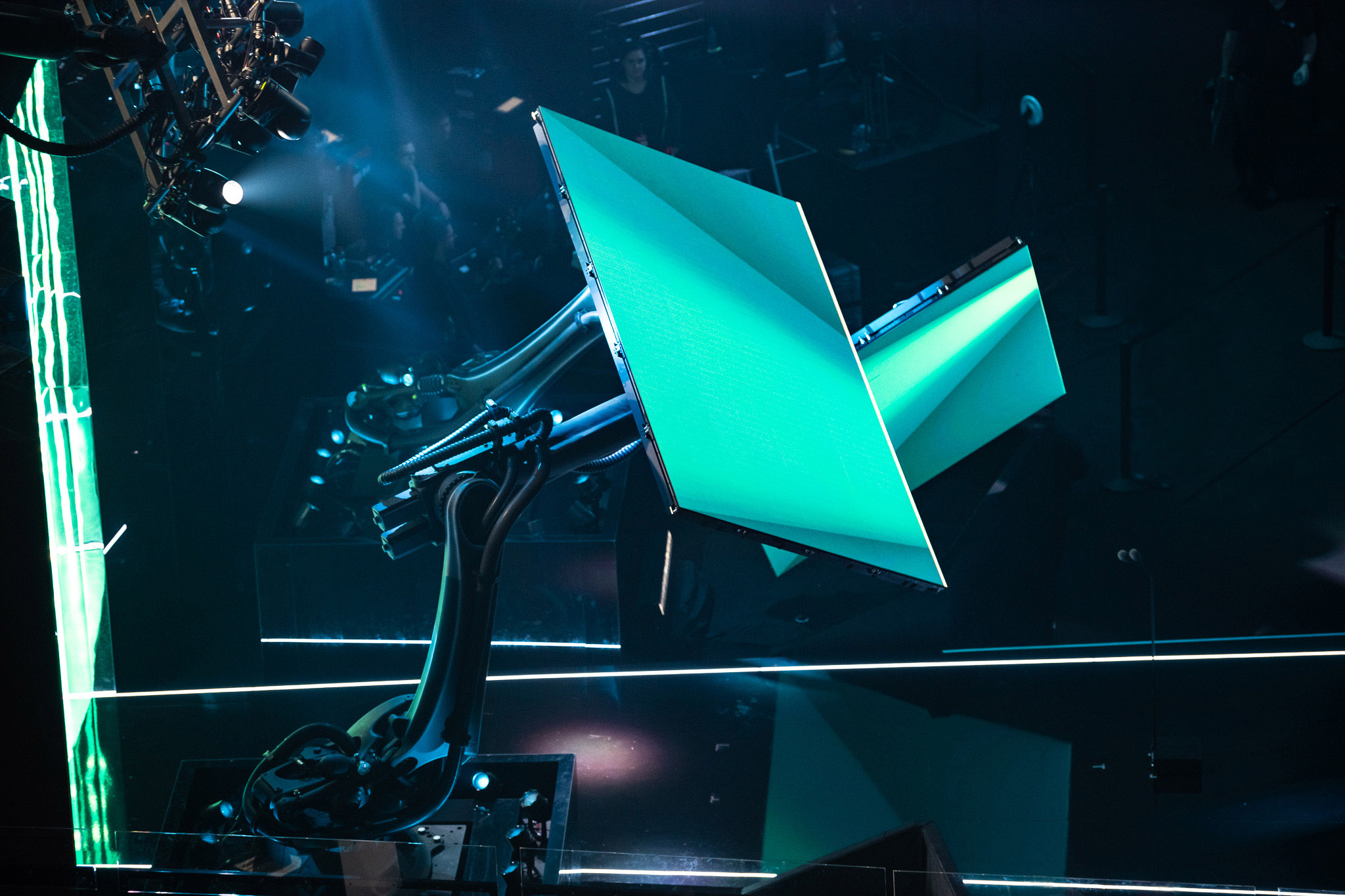 Mechanical and structural design was crucial to the success of the program. One of the biggest challenges was placing two robots almost 20 feet off of the stadium floor.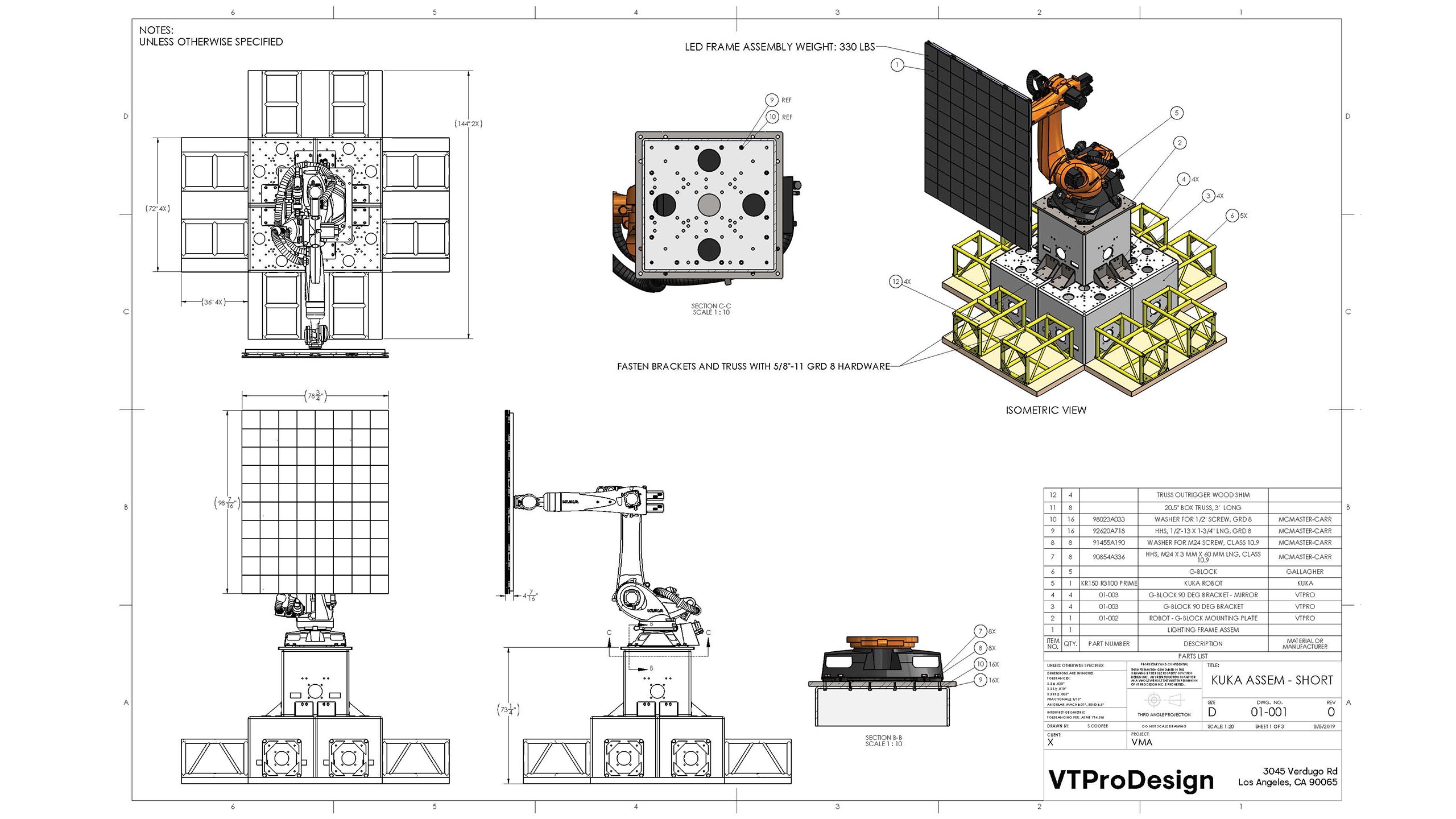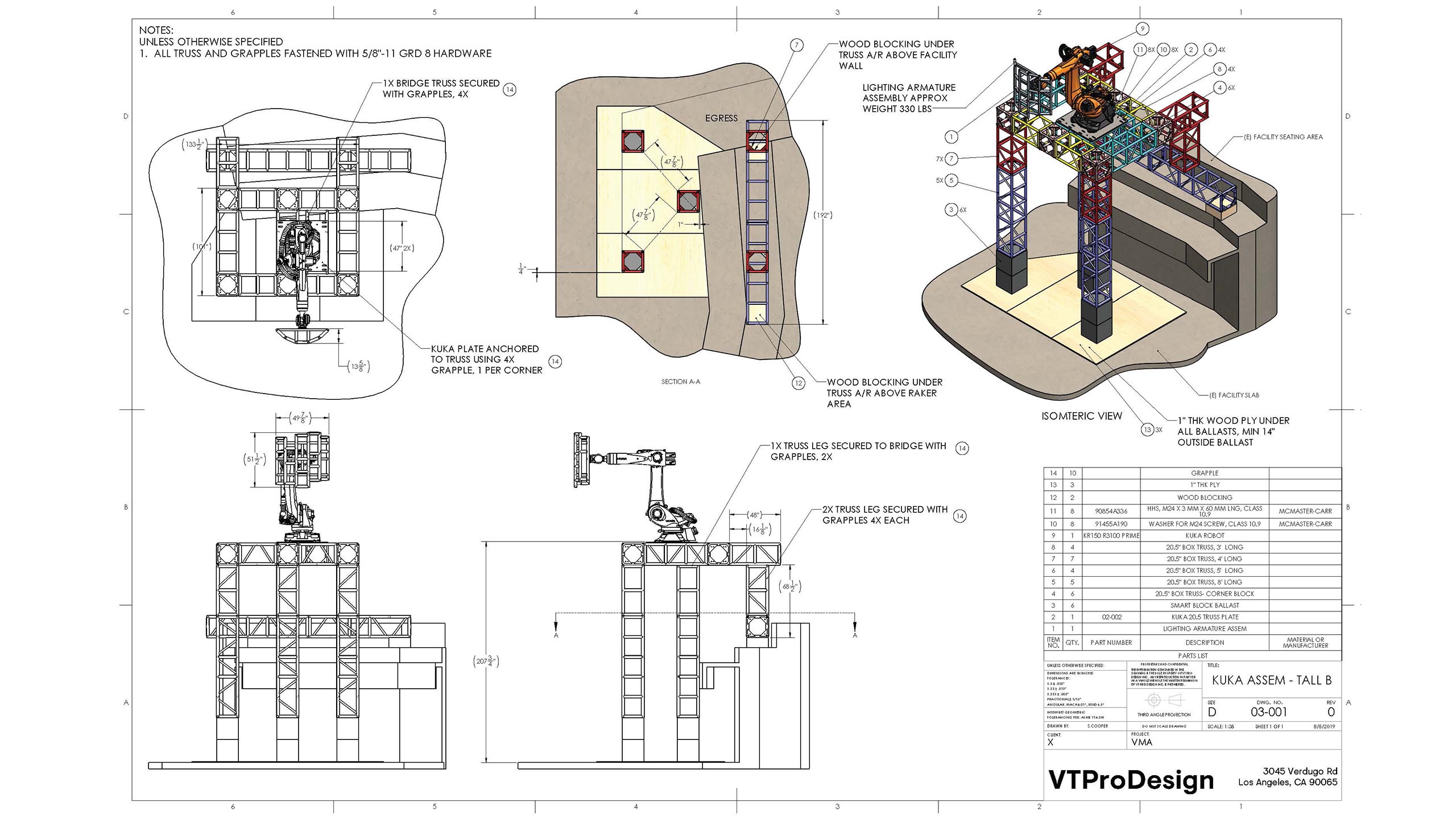 To achieve this the team designed and engineered custom truss structures with proper ballast to ensure the robots were safe under their active load.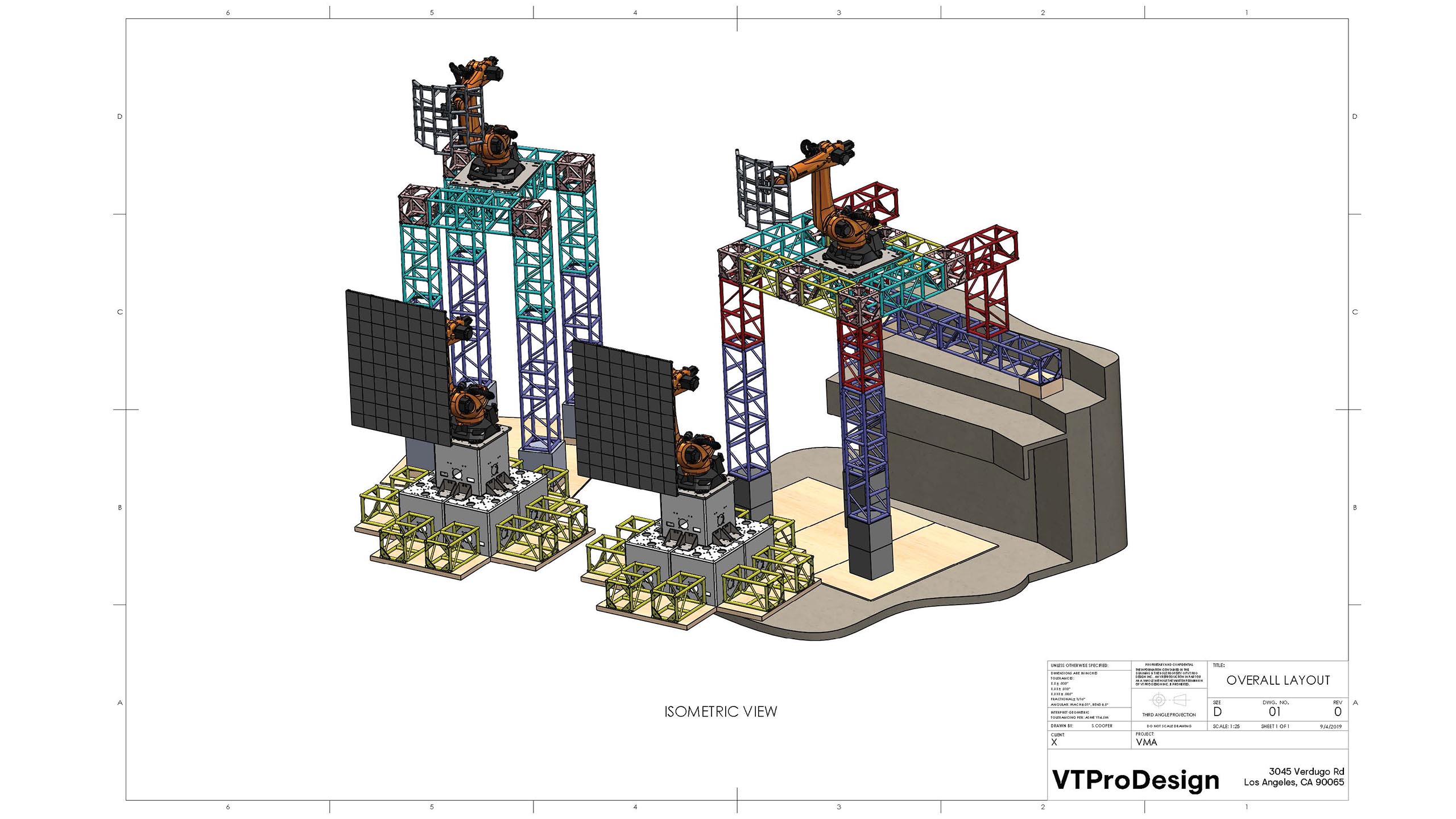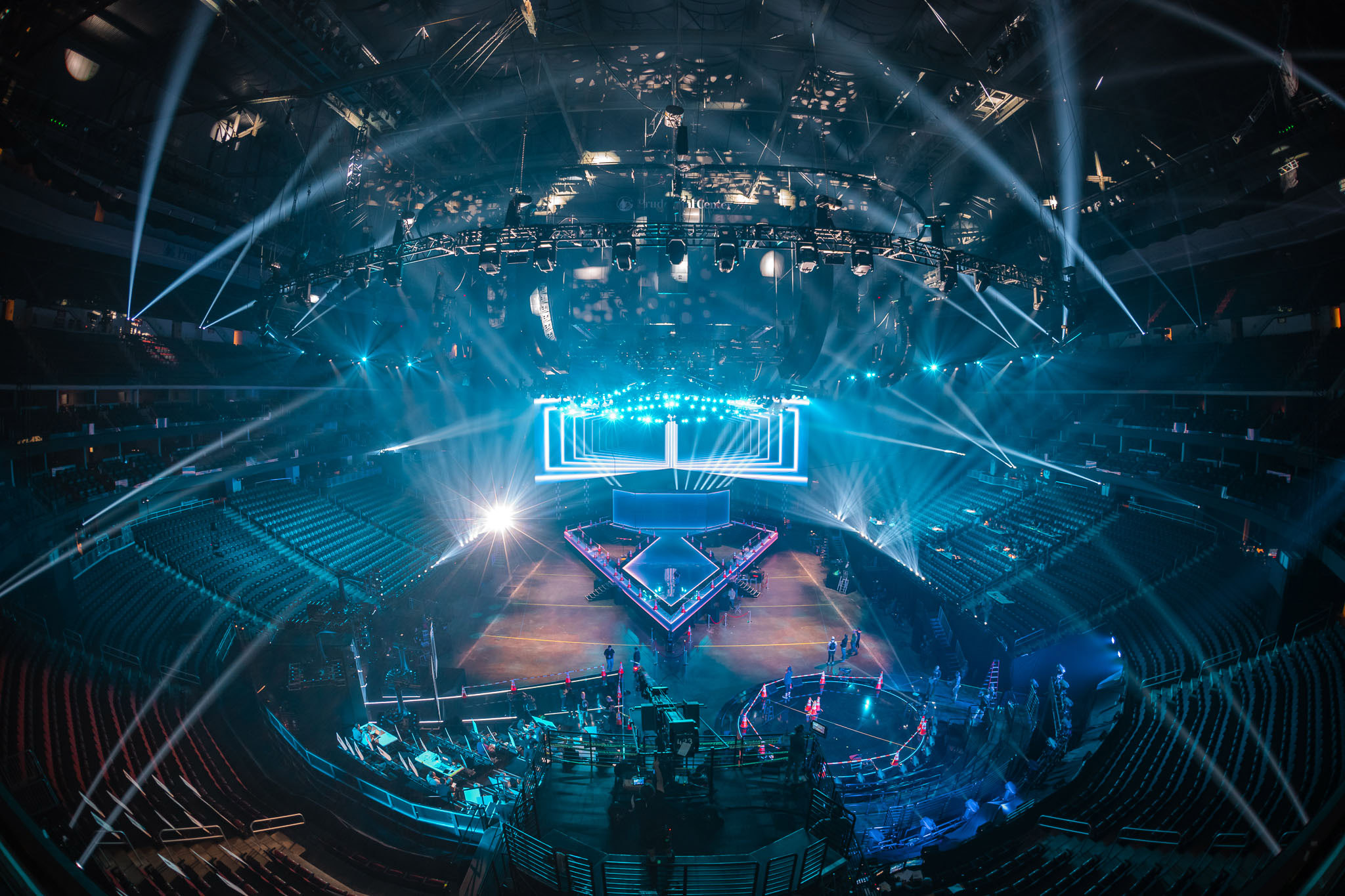 Scope
Creative Technology
Design
Engineering
Robotics
Operation / Support
Credits
Creative Direction: Paul Caslin
Production Design: Julio Jimede
Production Design: Matt Steinbrenner
Robot Programming and Execution: VTProDesign
Roboscreens by: Andy Robot
Robot Content: Possible Productions
Screen Direction: Visual Noise Creative
Photos: Julian Cassady, Alive Coverage
The ROBOSCREEN® robotically controlled display is covered by U.S. Patent No. 7,545,108 and other patents pending.
ROBOSCREEN® is a registered trademark of andyRobot®