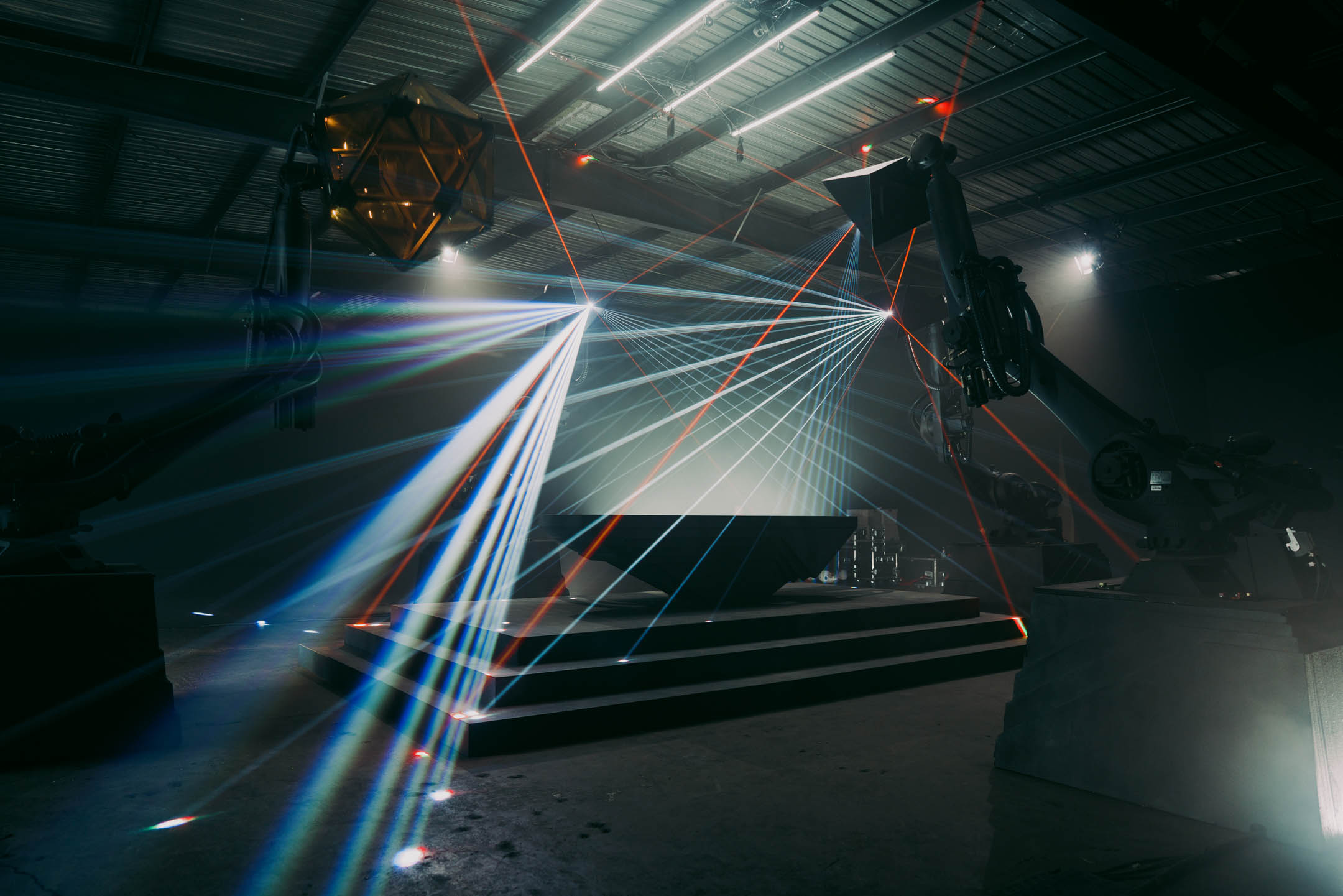 OFFF 2022: DECIMA
It Has Been a Long, Strange Trip
We've done a lot with our robotics platforms. By incorporating tech and developing software we've generated an exponential flexibility of control over more types of robots. And now, we've figured out ways to make them characters. We don't get to create on film very often, but when we do, we want to create something unique and real. Working again with our friend and collaborator GMUNK, we set out to bring the film DECIMA to life, right as the pandemic began.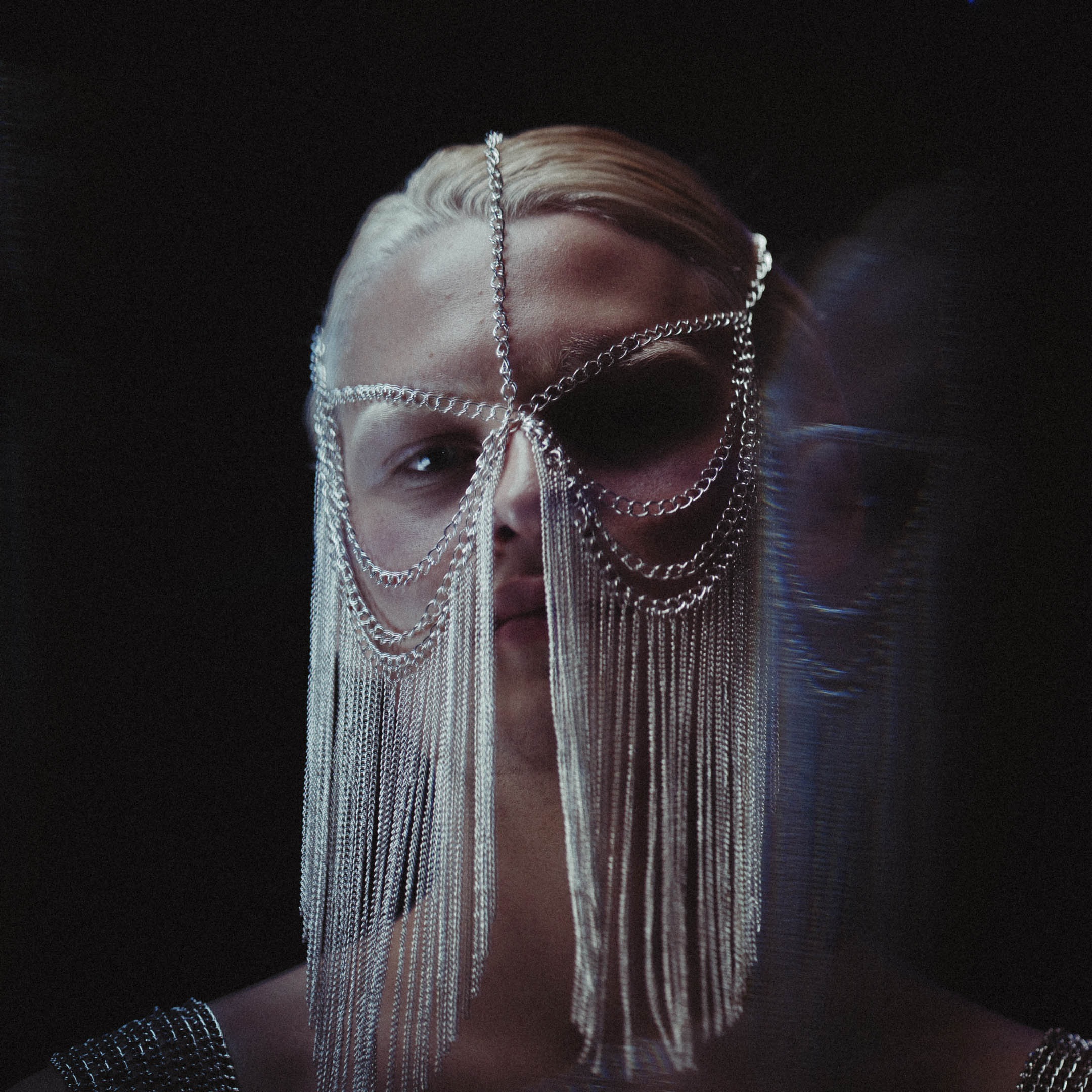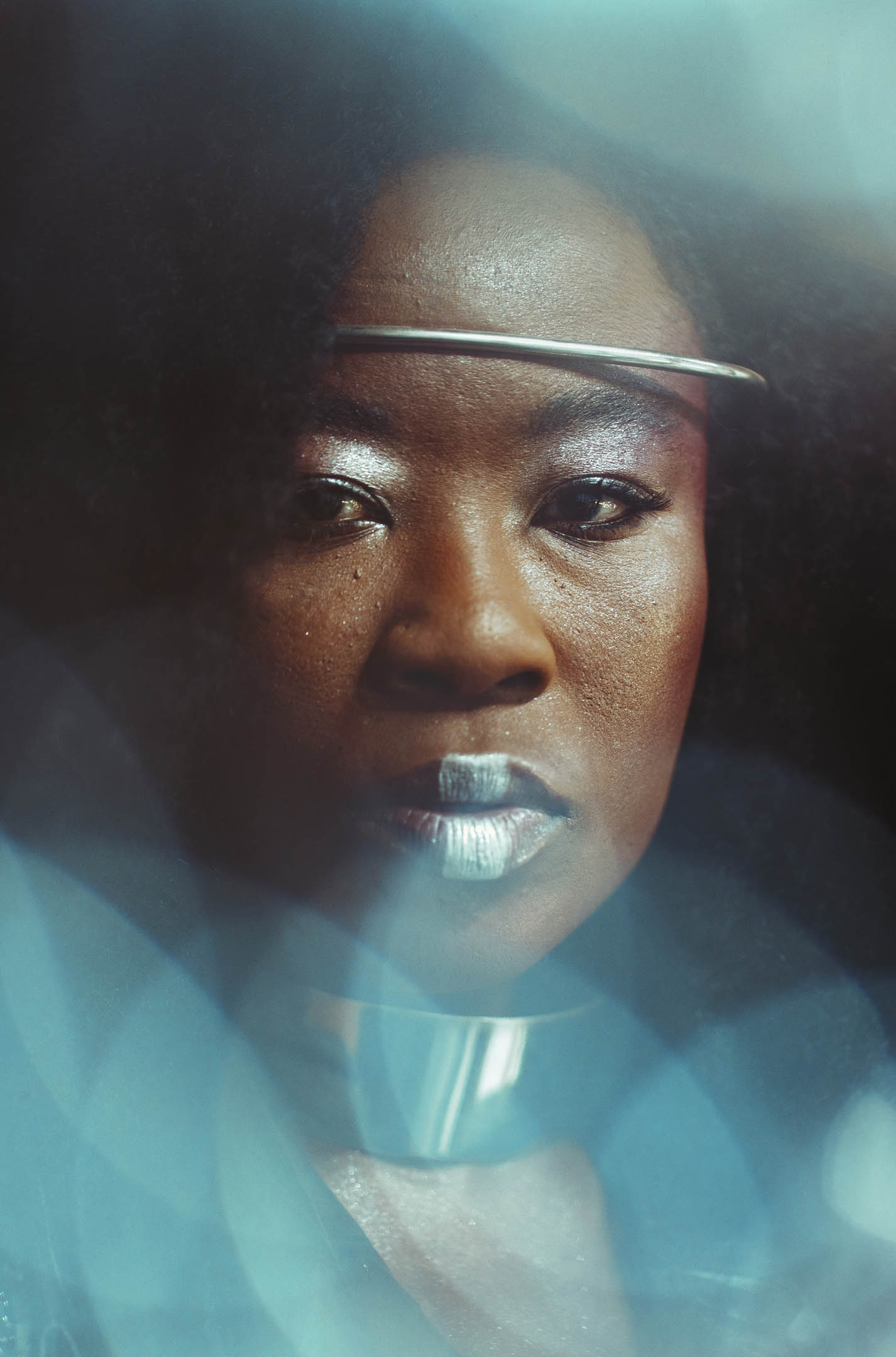 DECIMA was one of the main titles at Barcelona's 20-year-old OFFF Festival. The film takes place in the Andromeda galaxy in the 24th century, after a plague has wiped out nearly the entire human race's ability to dream. The disease has made humans obsolete to the Vi, a race of robots that harvest their dreams to predict the future. As a result, the Vi have cut off all resources that it allocated for humanity.
The film follows the awakening of the last human matriarch, the titular DECIMA, the last human with the ability to dream. DECIMA explores a surprisingly deep array of motifs during its 15-minute runtime. The human condition, loss, rebirth, mortality, empowerment, and illumination.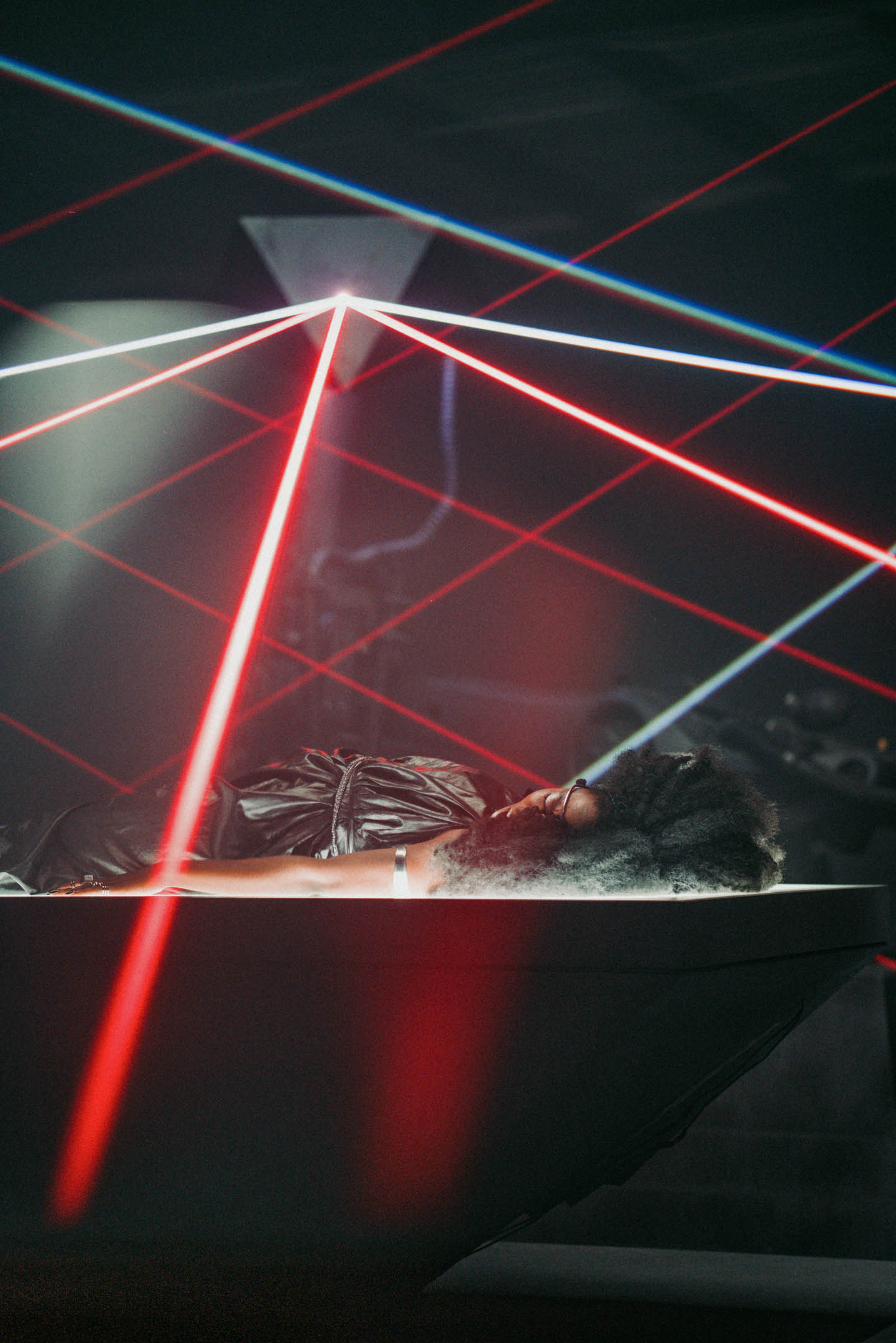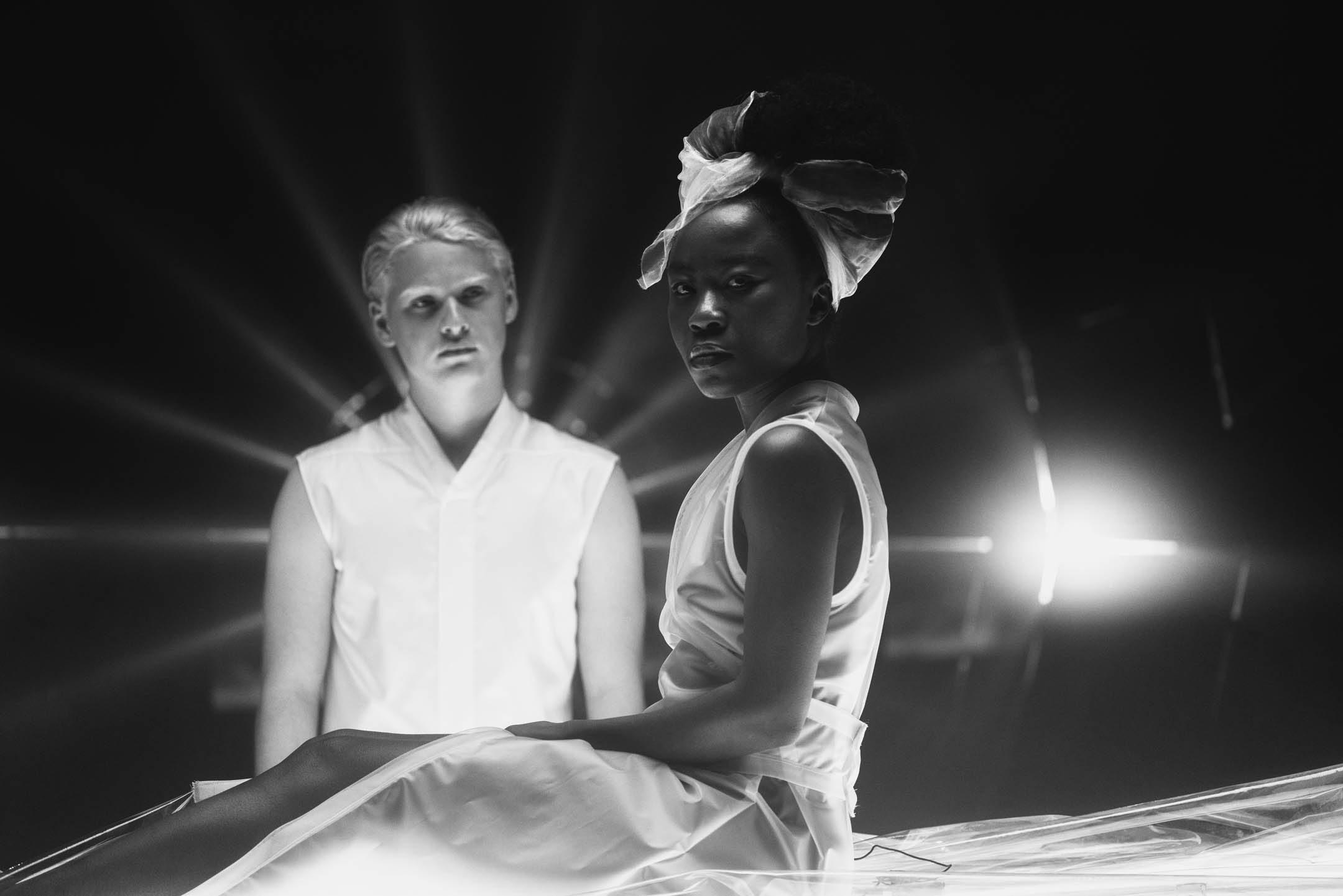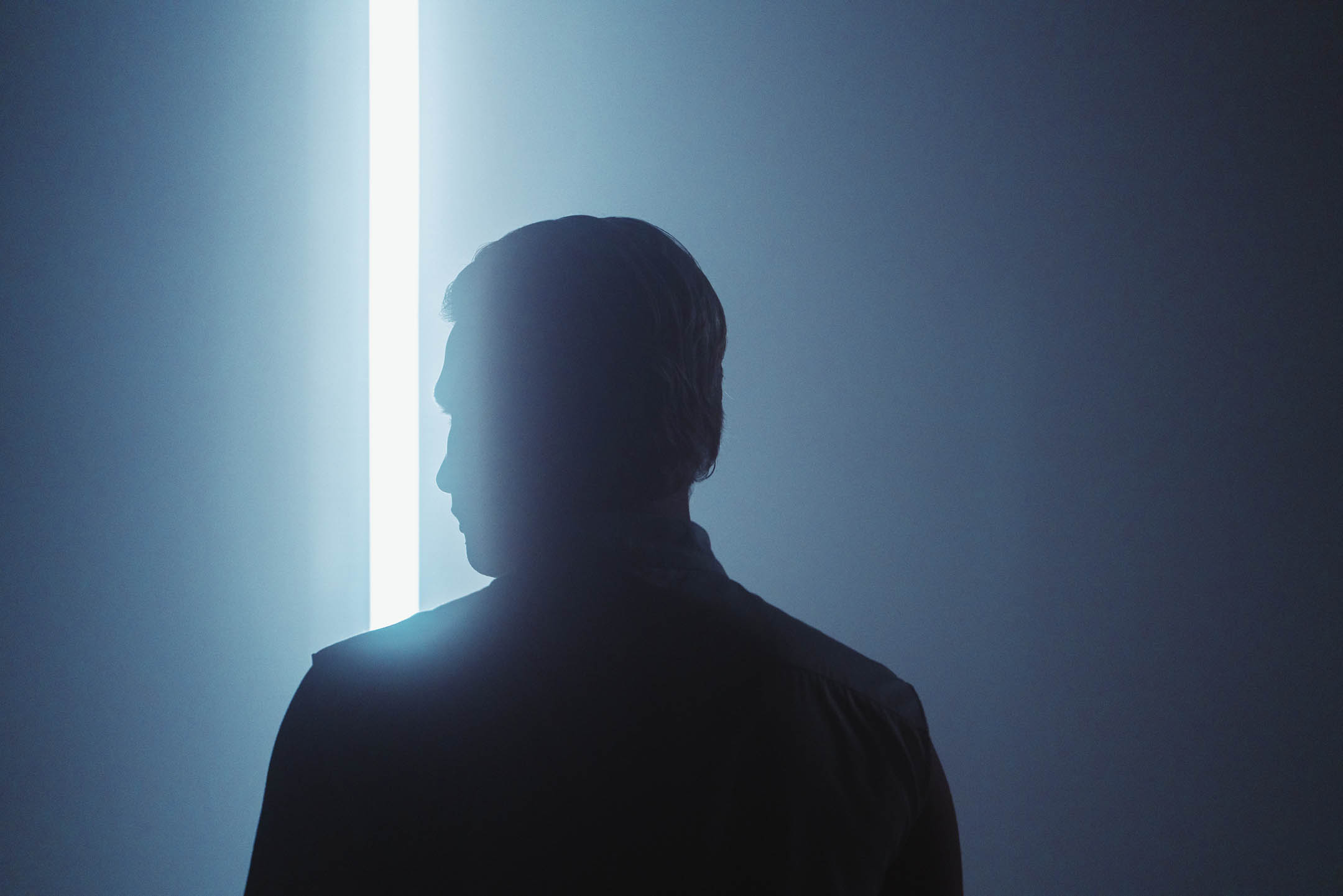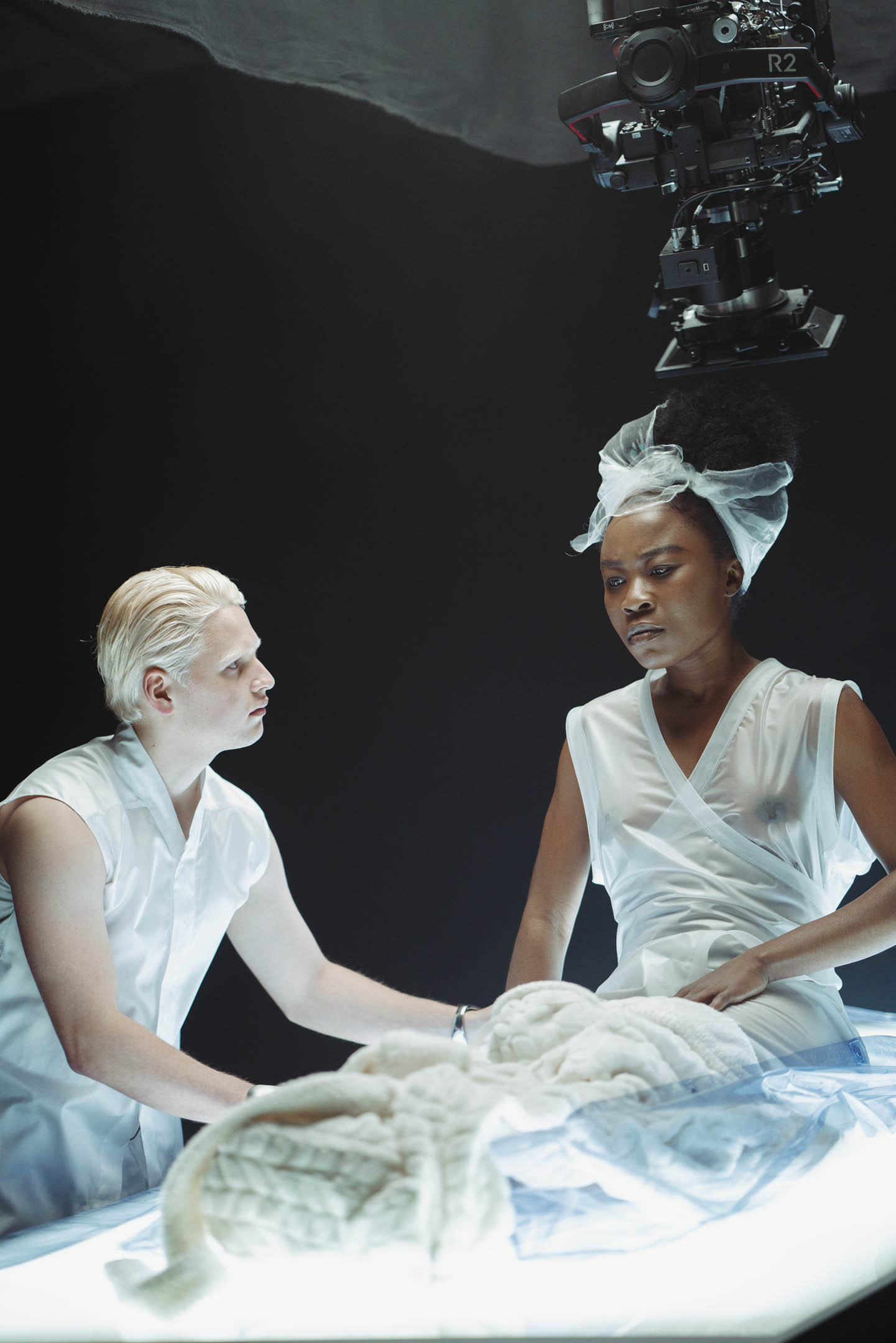 We started working on DECIMA way back in 2020. It's not every day we get to work on short films, and this project provided us a way to use our skills in unique ways. We handled production, design, lasers, and robotics. We even built a few of the film's set pieces ourselves.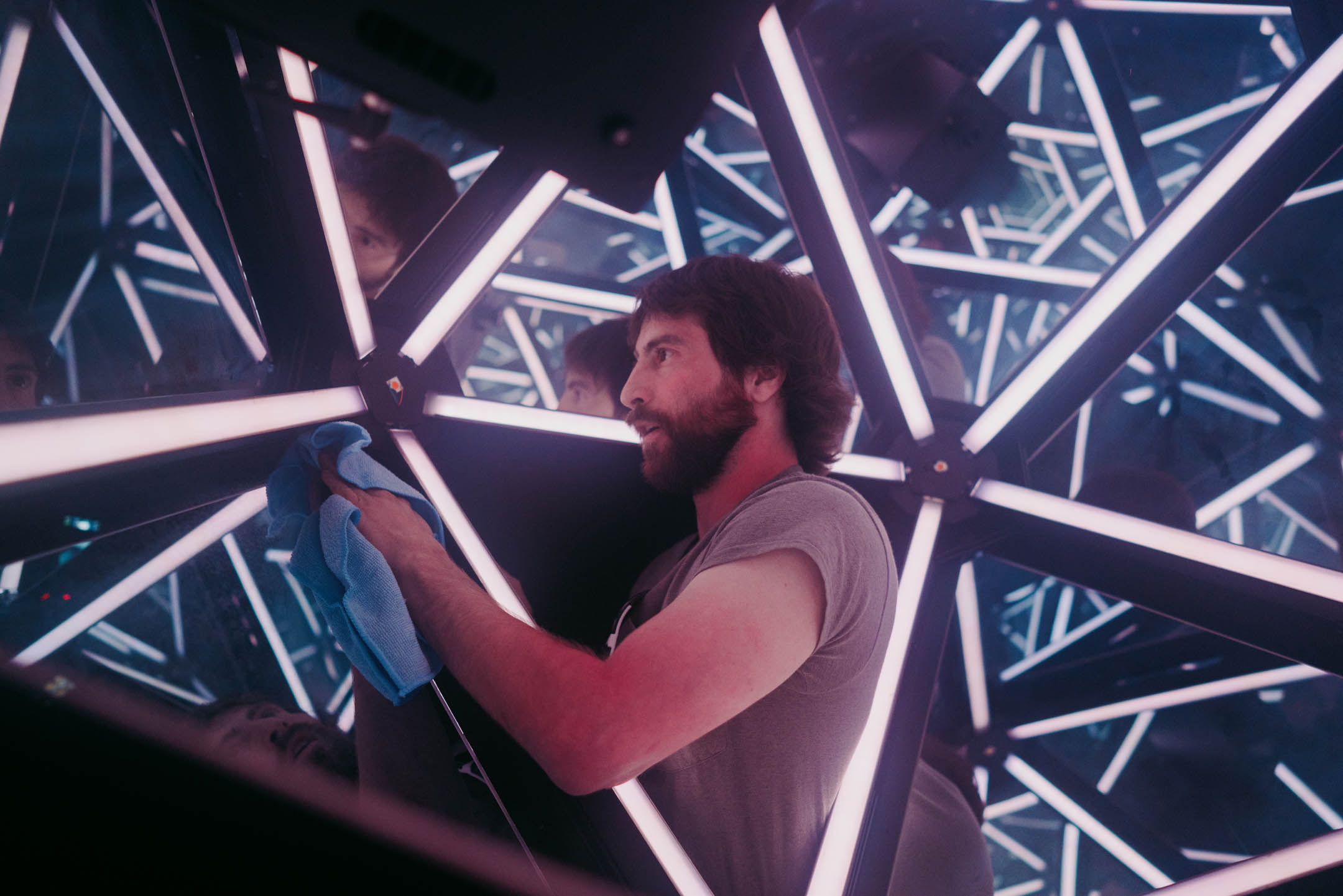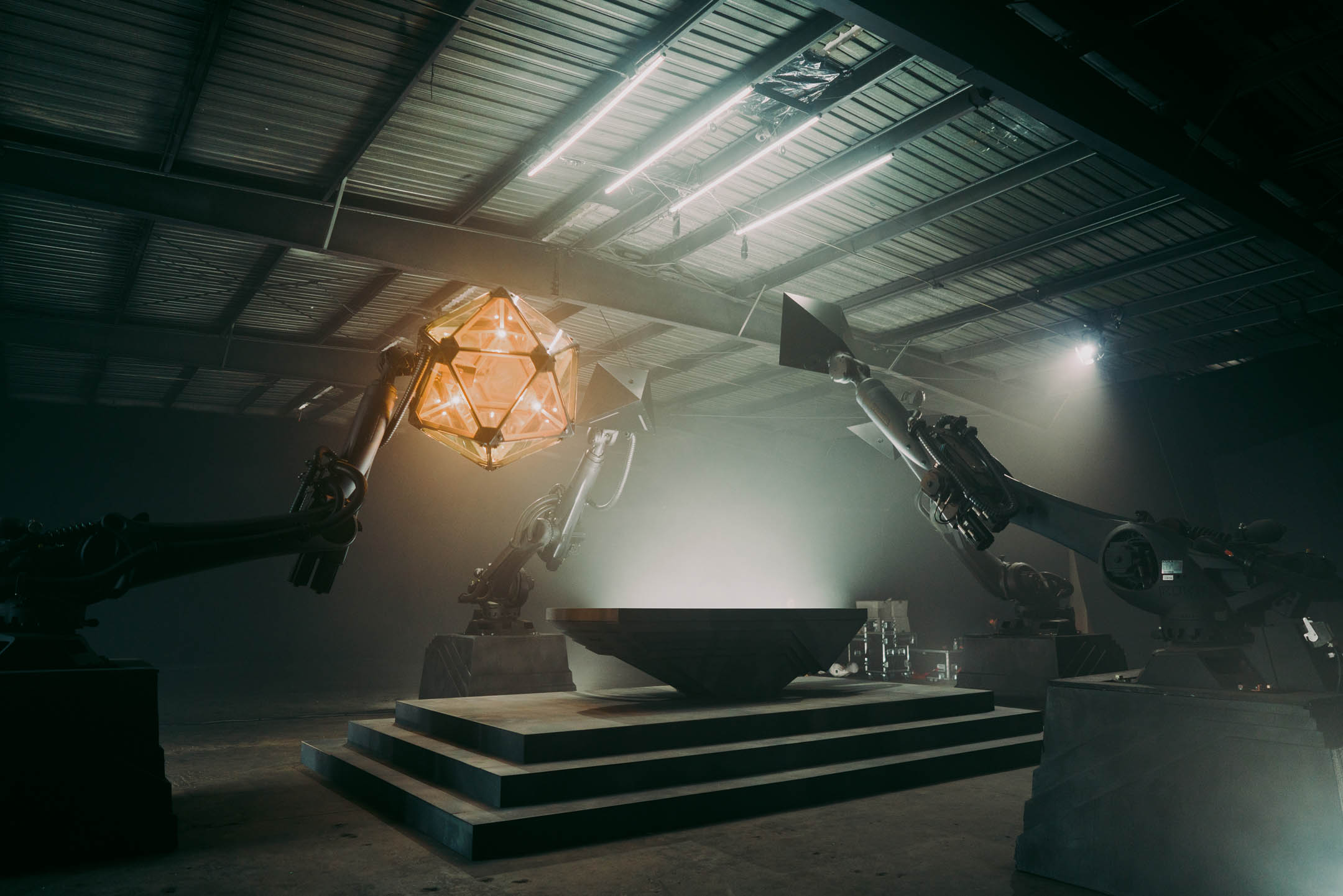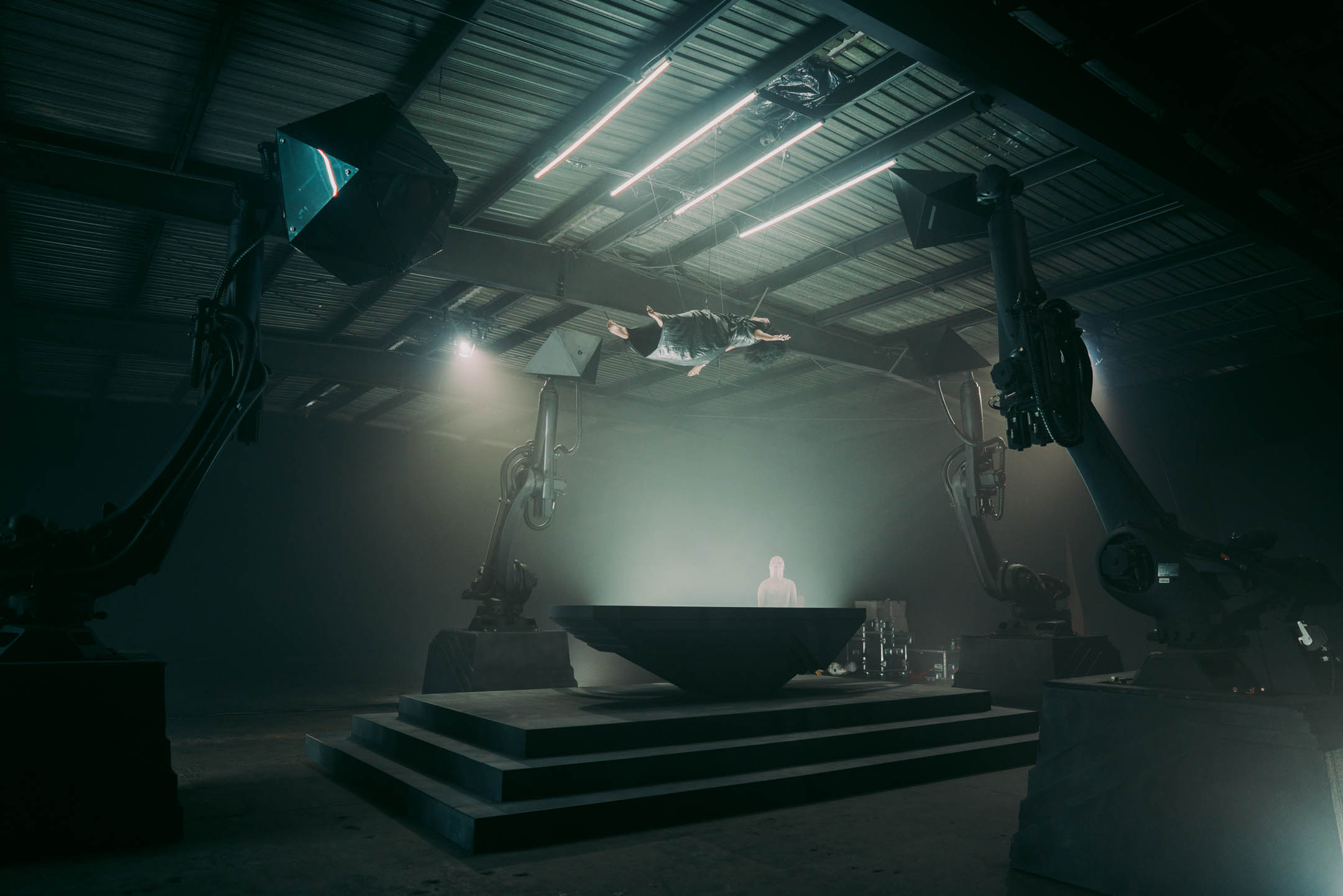 To create the dark, bleak, techno-wave vibe of DECIMA's future, we brought GMUNK's vision to life with four different filming rooms. Playing with lighting elements like LEDs and lasers along with cutting-edge cinematography, we set the tone of each scene. Additionally, our robotics expertise allowed us to create the Vi, with all of their dark malevolence.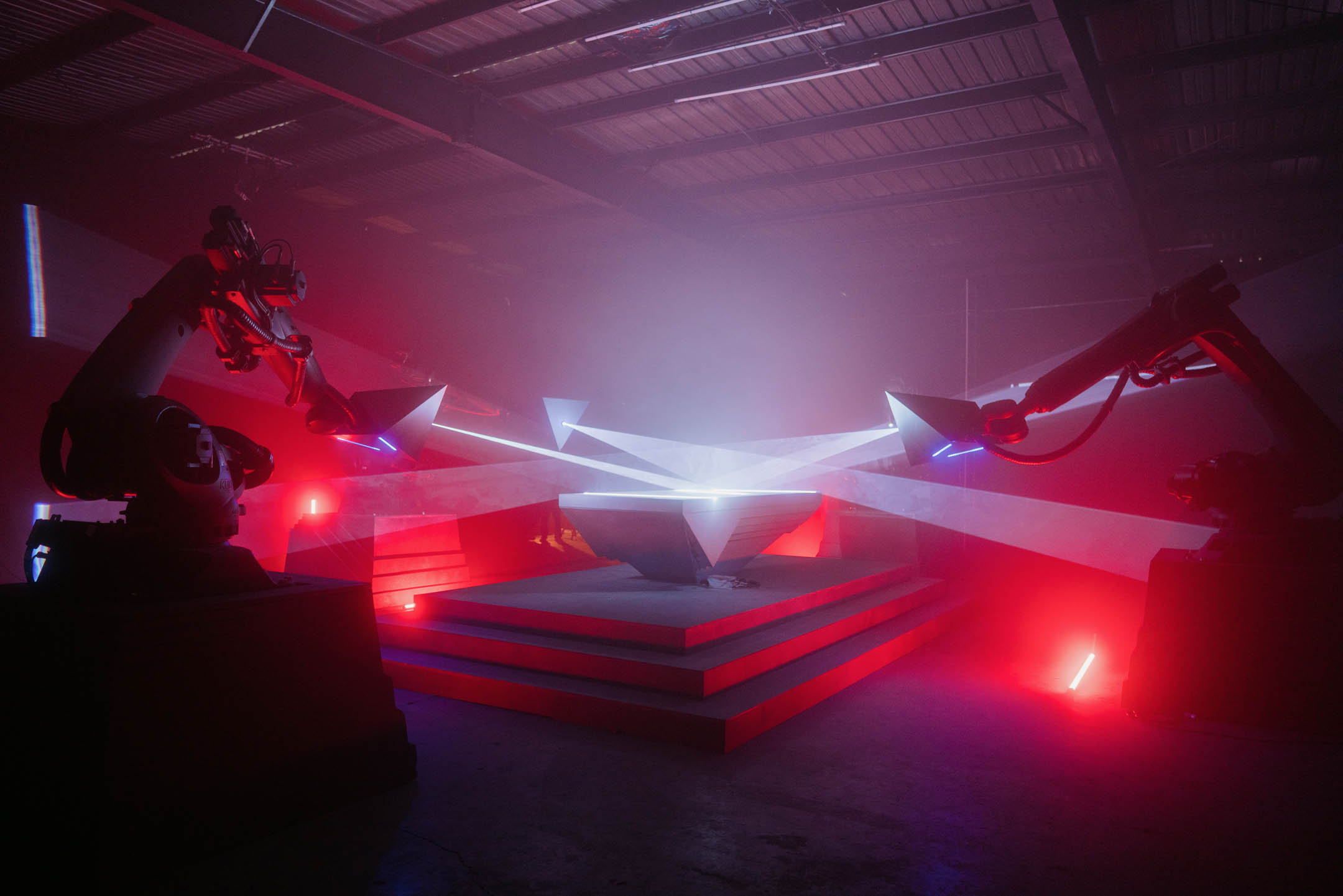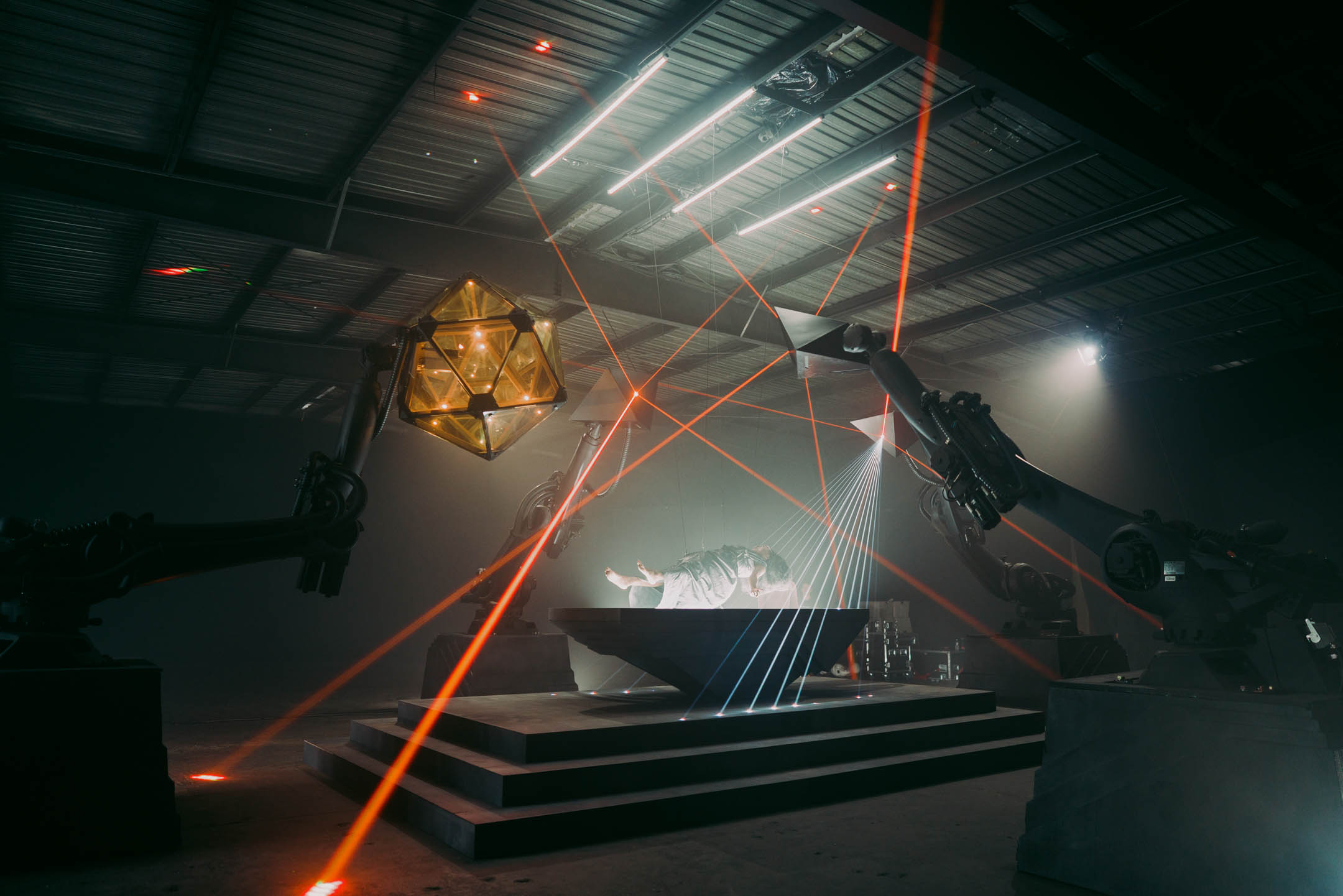 We're pretty familiar with working in the real world where visitors can touch, feel, and experience them fully. But by adding a lens and controlling the audience's perspective in the environment of a short film, DECIMA allowed us to try new production techniques and flex our old skills in new ways.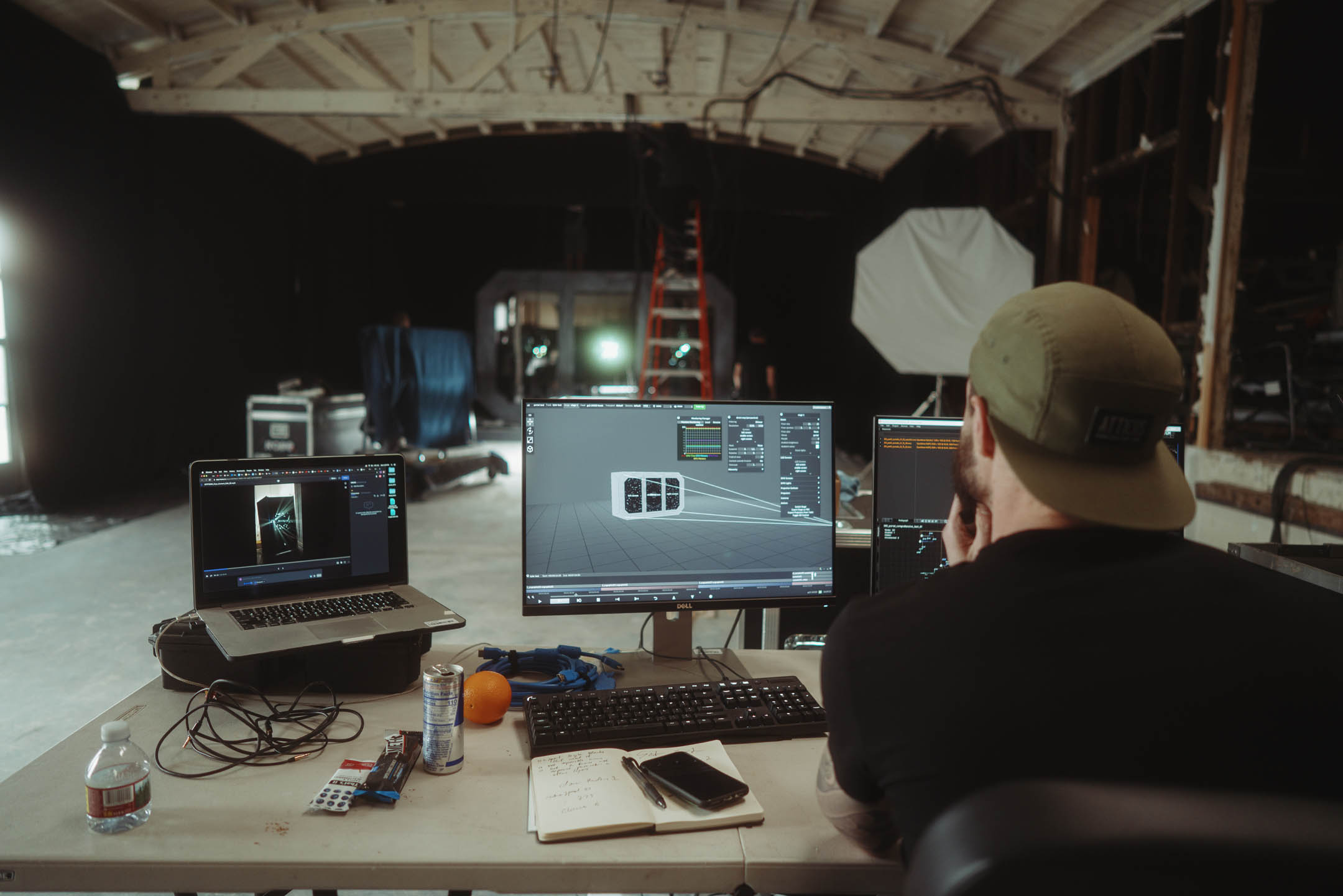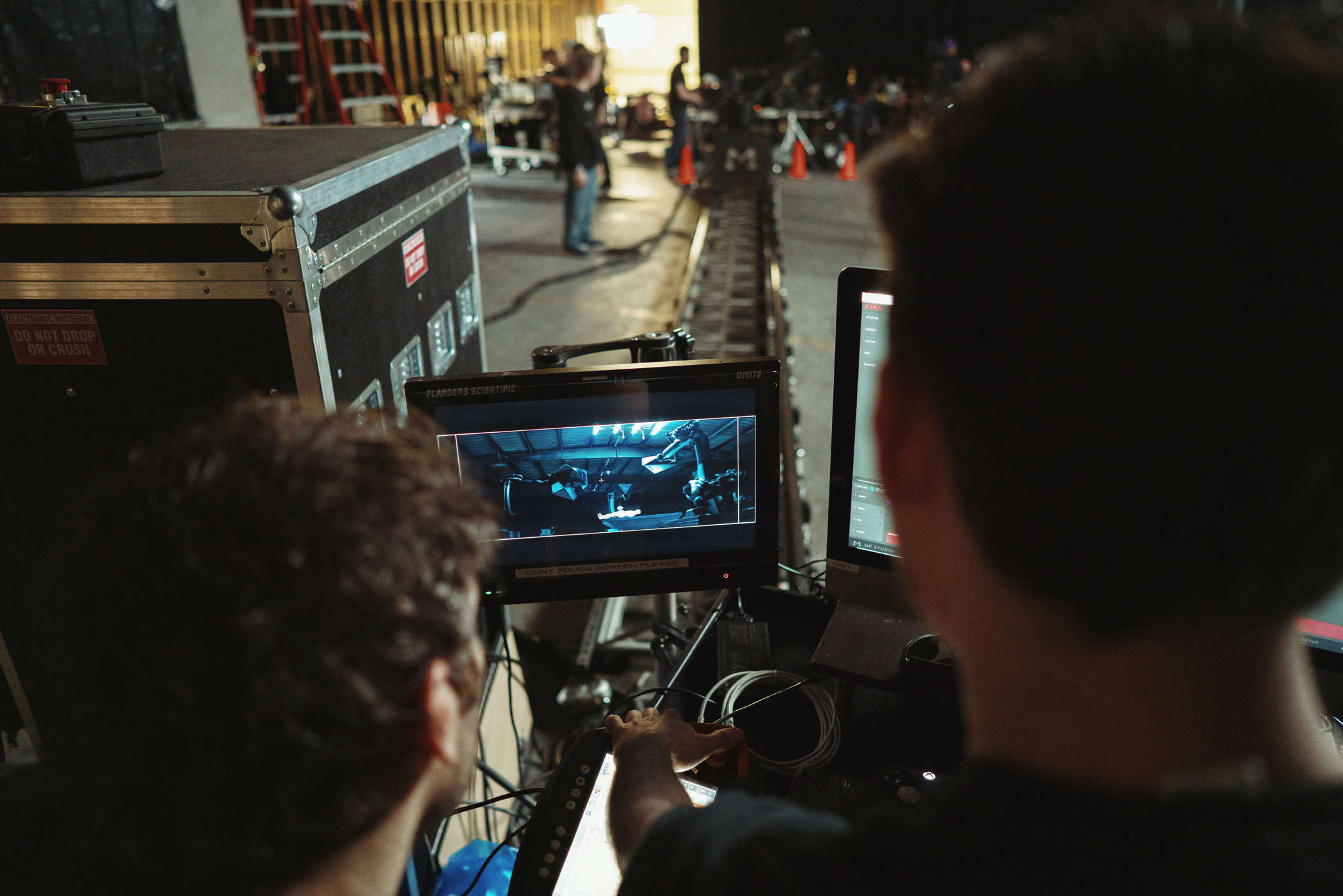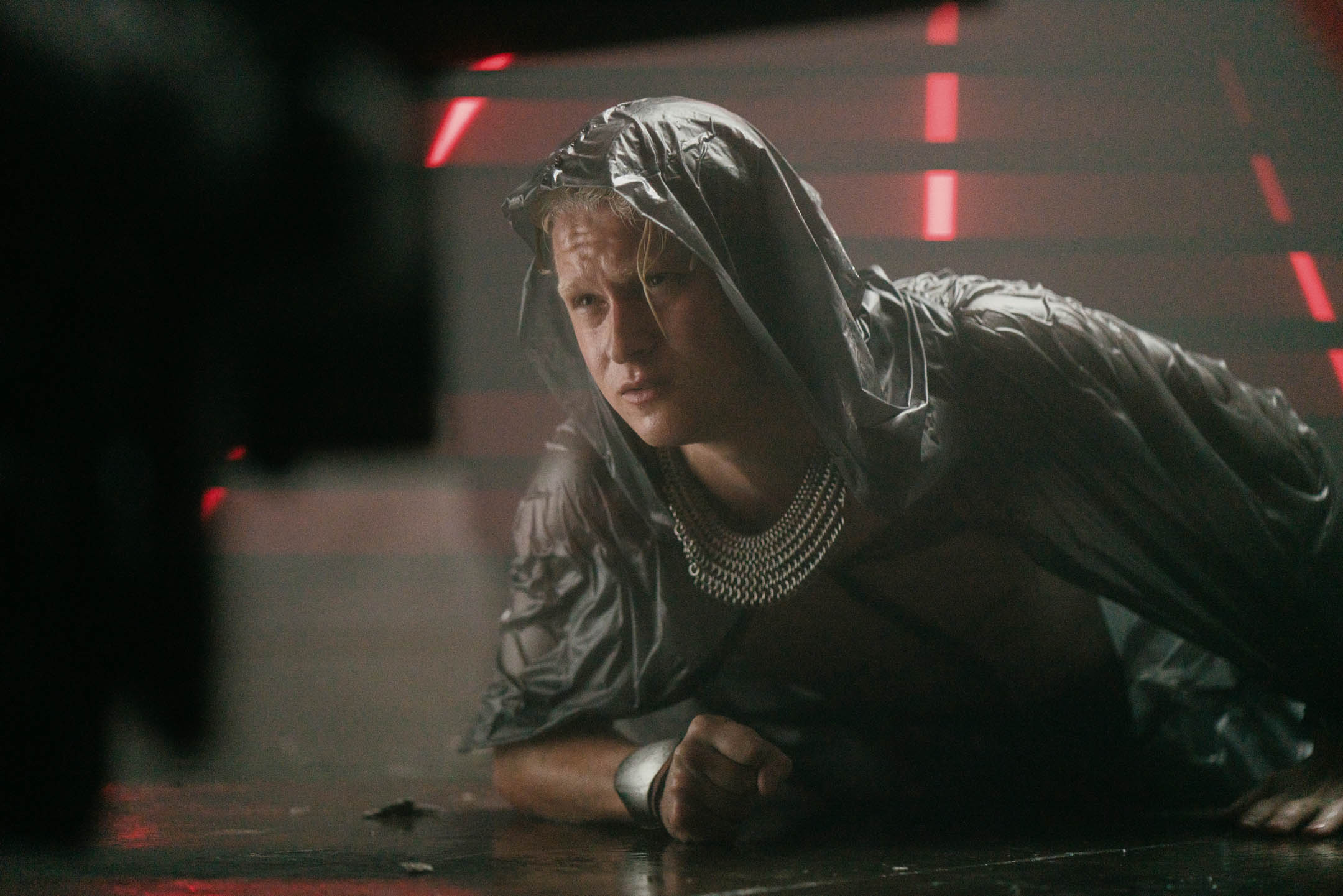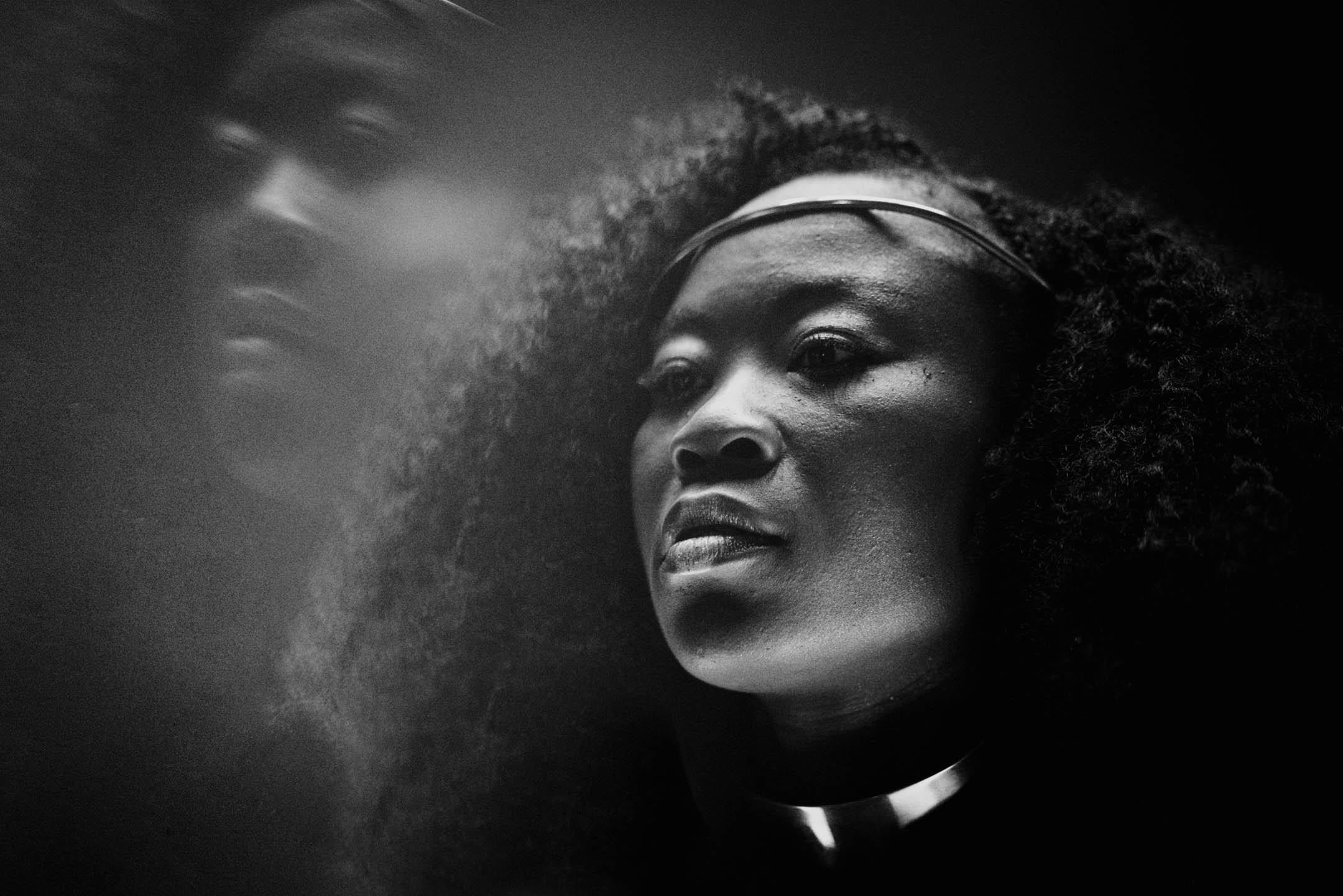 Scope
Creative Technology
Robotics
Engineering
Design
Creative Design
Production
Lighting Design
Custom Fabrication
Credits
Starring Nana Ghana and Jagger Hunt
Production:
Director: GMUNK
Screenplay

: Shimmerkid

Story: Bradley G Munkowitz
Production Company: JOJX
Executive Producer: Jackson Morton
Executive Producer: Joe Care
Executive Producer: Pedro Aragão De Oliveira
Production Company: Commandeer
Line Producer: Micah Ross
Line Producer: Lars Ruch
Prod Supervisor: Conor Bailey
1st AD: Ryan Lippert
2nd AD: Patrick Gorman
Director of Photography: Isaac Bauman
2nd Unit DoP: Adrien Oniega
Ronin Tech: Andrew Brinkhaus
1st AC: Payam Yazdandoost
2nd AC: Alan Certeza
DIT: Jack Schaefer
Decima: Nana Ghana
Eidolon: Jagger Hunt
Wardrobe Stylist: Michelle Martini
Stylist Asst: Stephanie Porter
Make-Up Artist: Allyson Joiner
Hair Stylist: Bianca Harris
Art Director: Arne Knudsen
Leadman: Steve Tobler
Production Design: VTProDesign
Robotics Studio: VTProDesign
Executive Creative Director: Michael Fullman
Executive Producer: Paul Elsberg
Director of Creative Technology: Matt Wachter
Robotic and Animation Lead: Jordan Ariel
Robotics Design and Animation: Hailey Mendoza
Designer: Tyler Lampe
Art Director: Anass Benhachmi
Laser Operator: Derek Abbot
Senior Creative Technologist: Dom Ricci
Fabrication Lead: Jim Shawhan
Motorized Precision Director: Sean Brown
Motorized Precision: Shepherd Duff
Motorized Precision: Brian Davidson
Key Grip: Adam Kolegas
BB Grip: Daniel Tucker
Grip: Casey Slade, Mike Gray, Izzy Ernst
Grip (Pre): Johnathan Gonzalez
Gaffer: Paul Monroe
BB Electric: Taylor Freeland
Electric: Connor Burns
Electric (Pre): Theo Hyppolitte
Electric (Shoot): Nick Riportella
Stills: James Heredia
BTS: Aaron Marcellino, Andrew Curtis, Scott Middow
Sound Mixer: Houston Guy
Medic: Michael Smith
SFX Rigger: Pat Romano
PA Office: Olivia Tripp
PA Truck: Tristan Copeland
PA Set: Colby American
Post Production:
Editor: Matt Berardi
Composer: Ben Lukas Boysen
Sound Design: Jochen Mader
Post-Production Studio: Psyop Berlin
Executive Producer: Justin Stiebel
Creative Director: Stefan Susemihl
Lead Compositor: Stefan Susemihl
3D Artist: Thomas Sali
2D Compositor: Thomas Sali, Florian Dehmel
Hologram Designer: Peter Clark
Concept Art: Toros Kose, Nicolas Lopardo
Colorist: James Bamford
Titles Typography: Felipe Carvalho
Titles Animation: João Vaz Oliveira
Producer: Jodi Kraushar
Producer: Matthias Bauerle