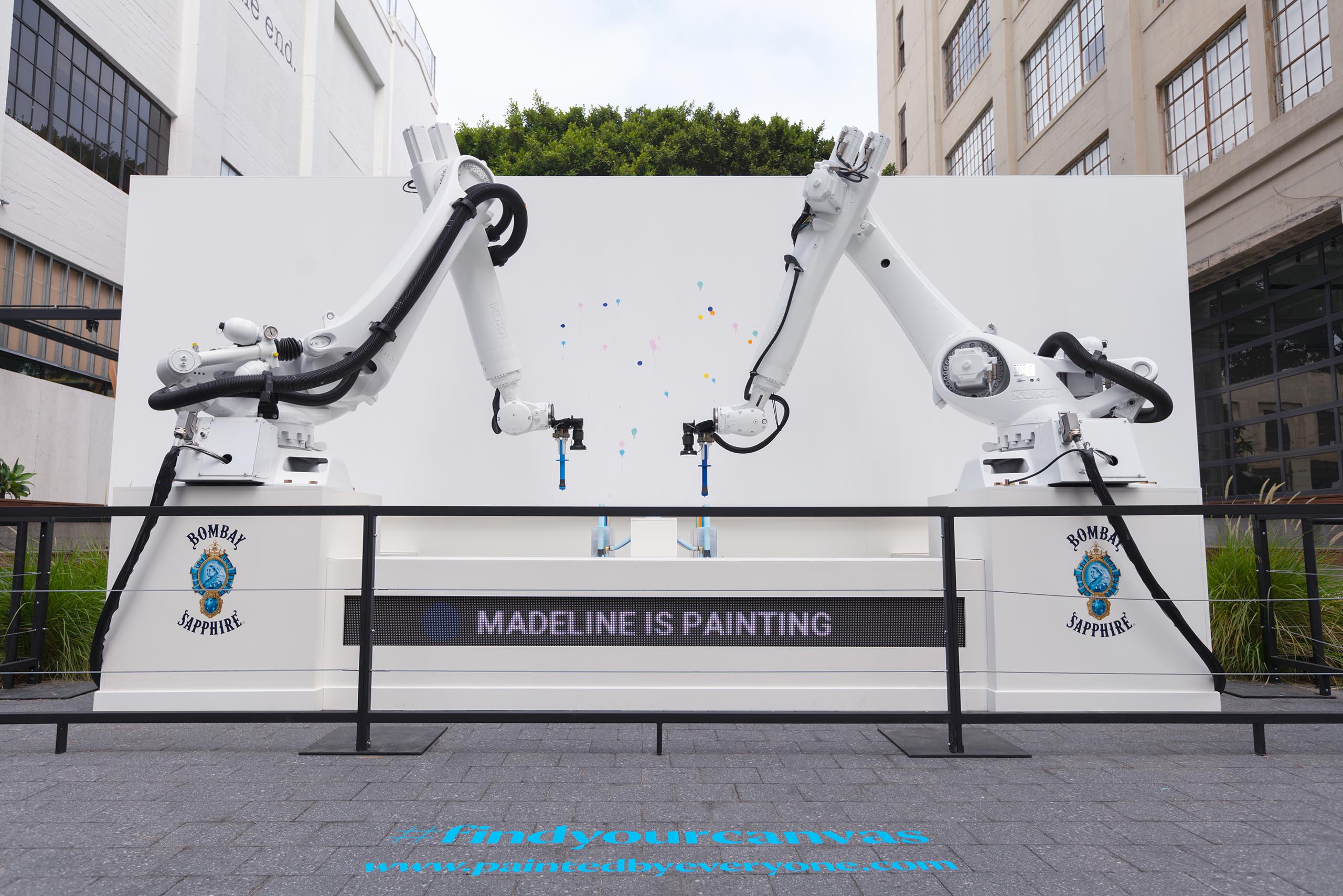 Painted by Everyone
A Crowd-sourced Piece of Art
Working with BBDO New York we were brought on to create an experience for Bombay Sapphire that utilized two of our Kuka Robots to produce a crowdsourced piece of art.
Participants were invited to visit a web portal to select a color and its corresponding placement on the canvas. They could then view a live feed as their contributions were painted onto the canvas in real time by the robotic arms, living at ROW DTLA.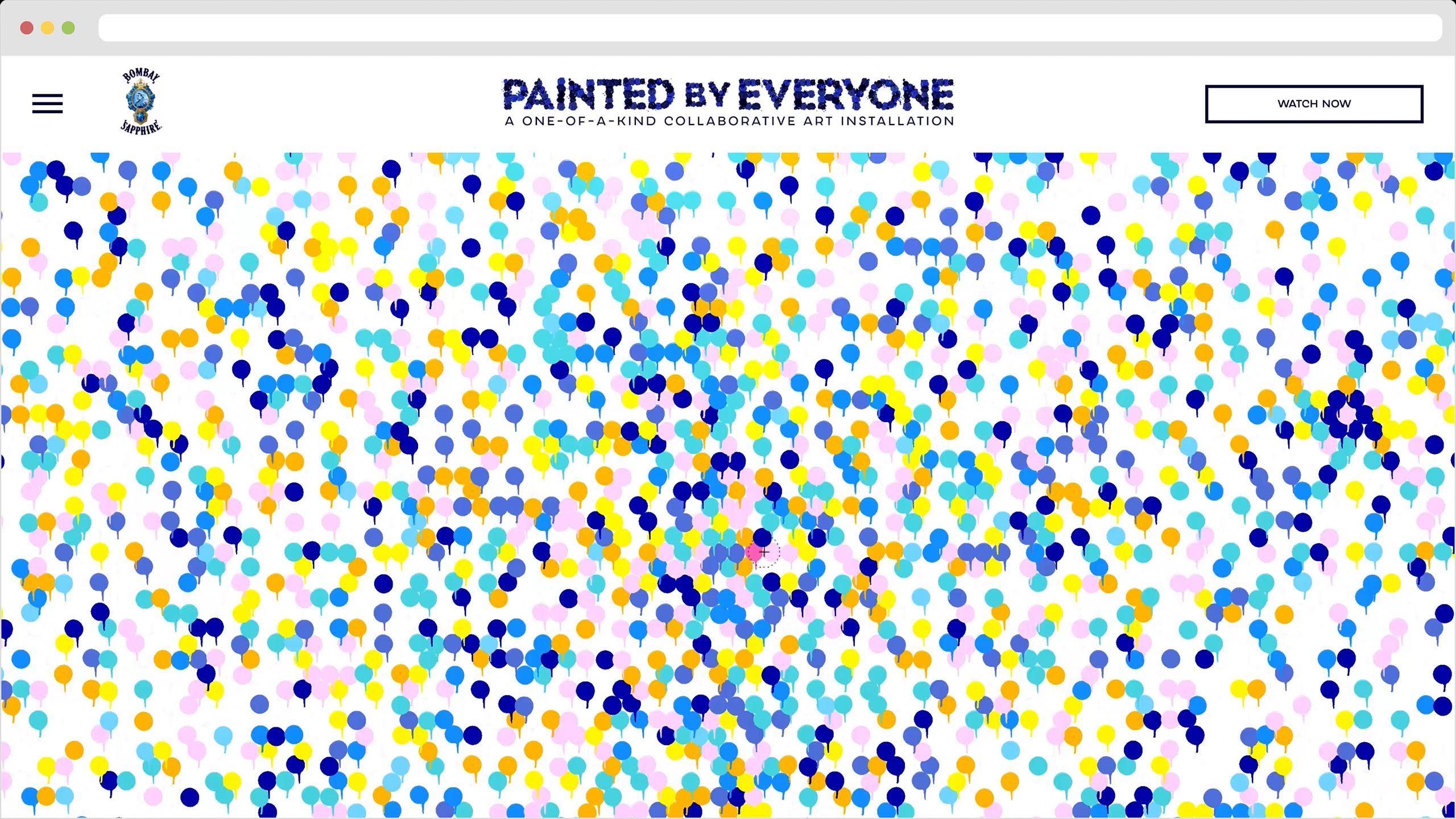 The robots took input from thousands of online users to generate the artwork point by point, which was displayed in its completed form at The Other Art Fair.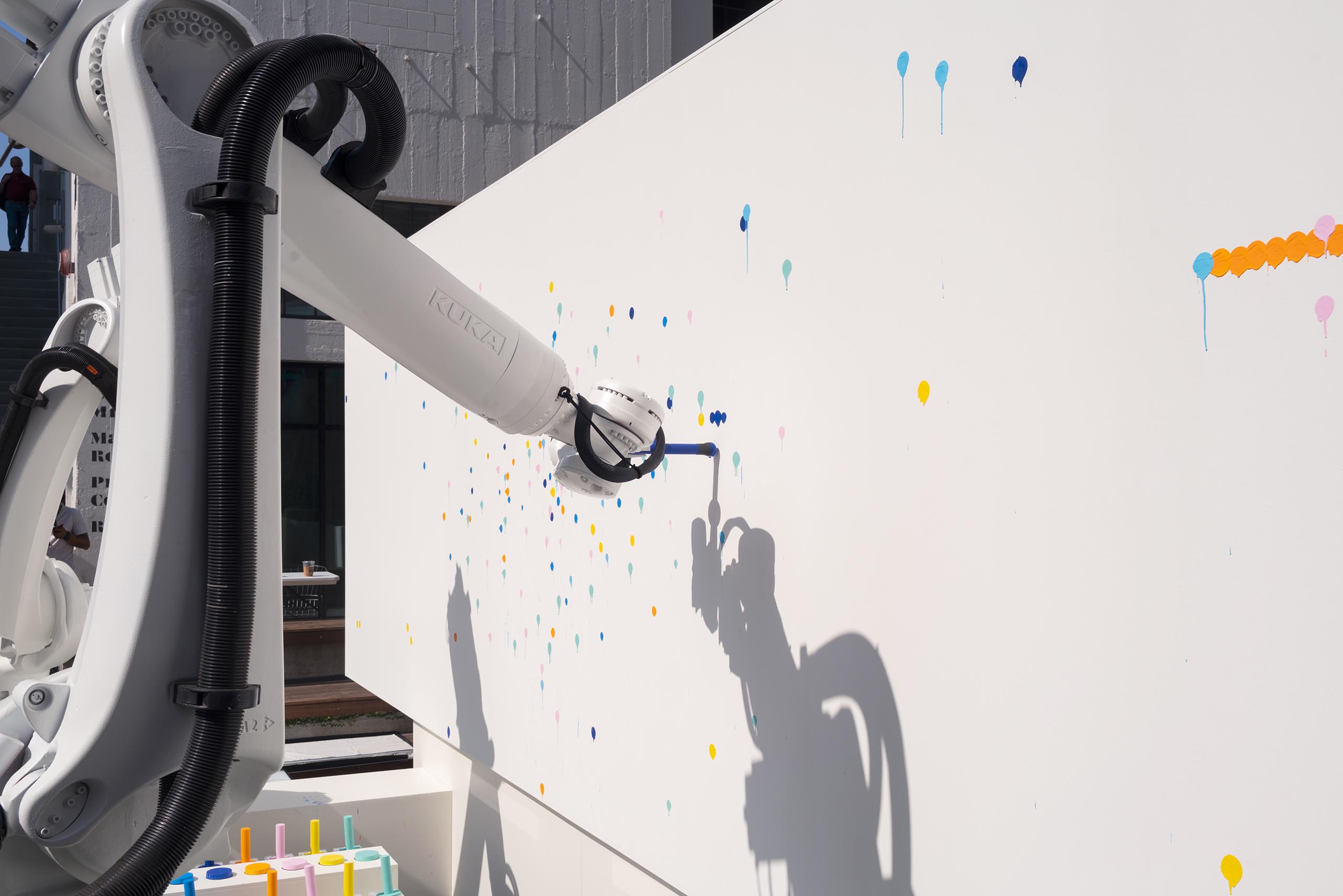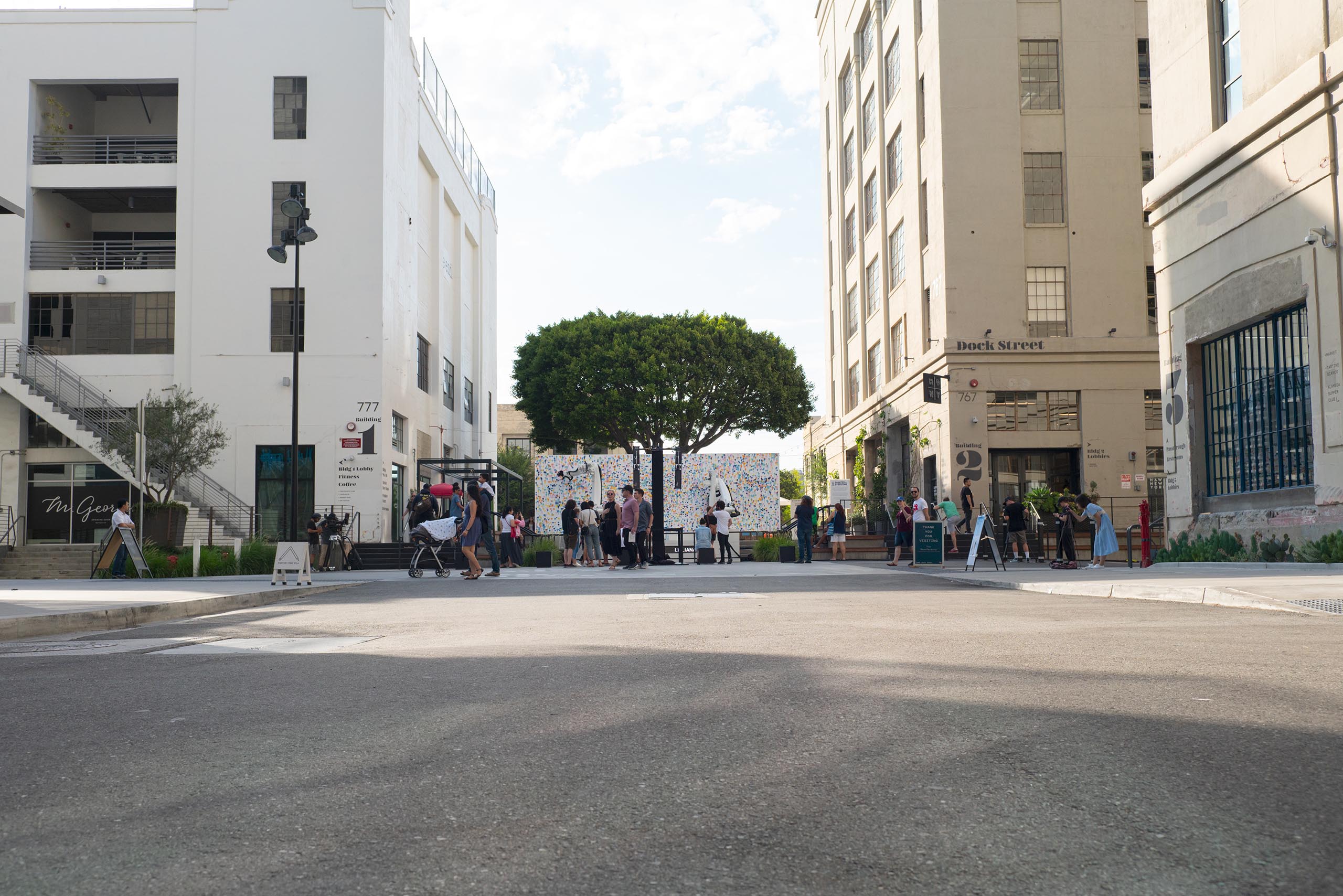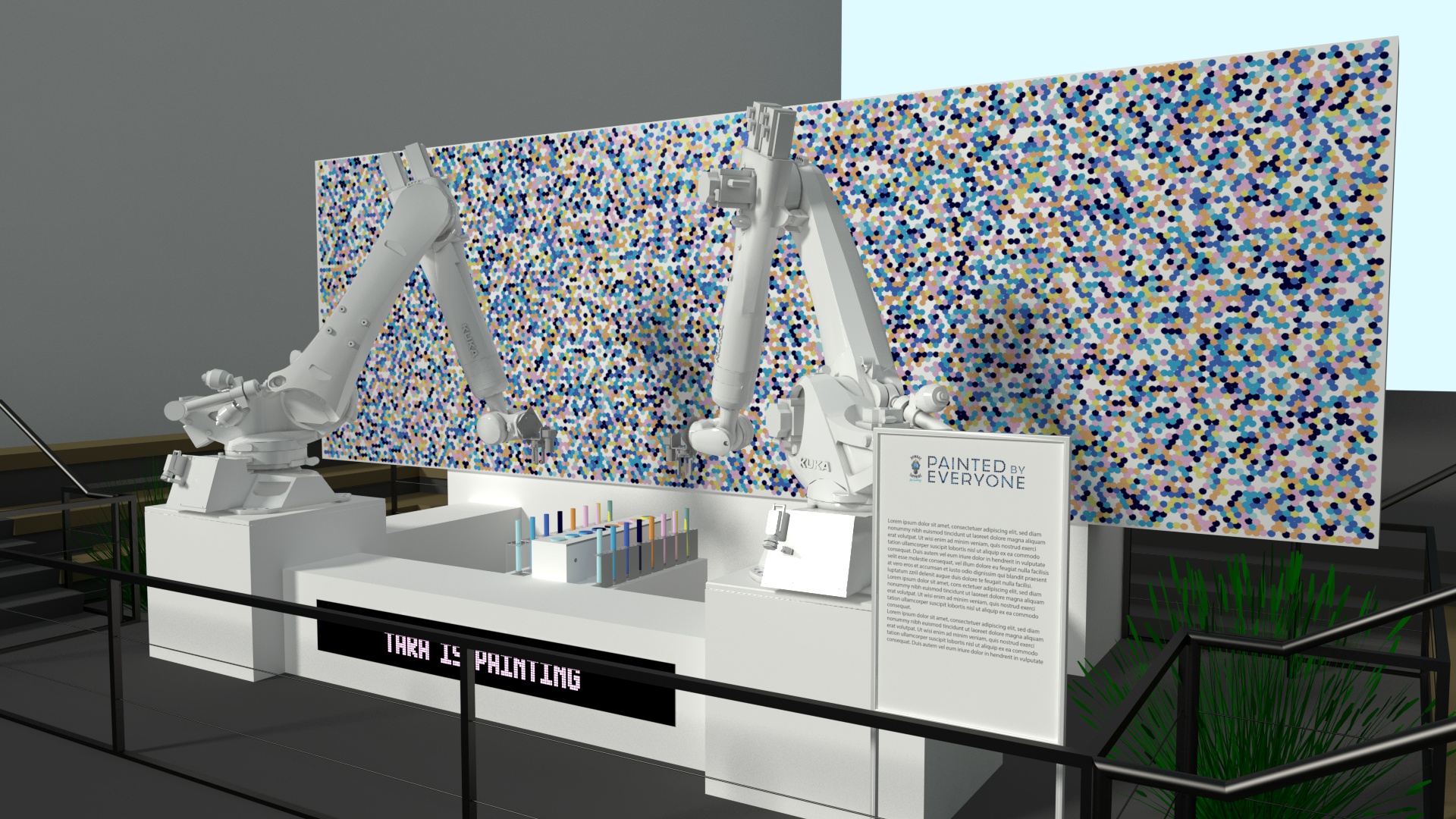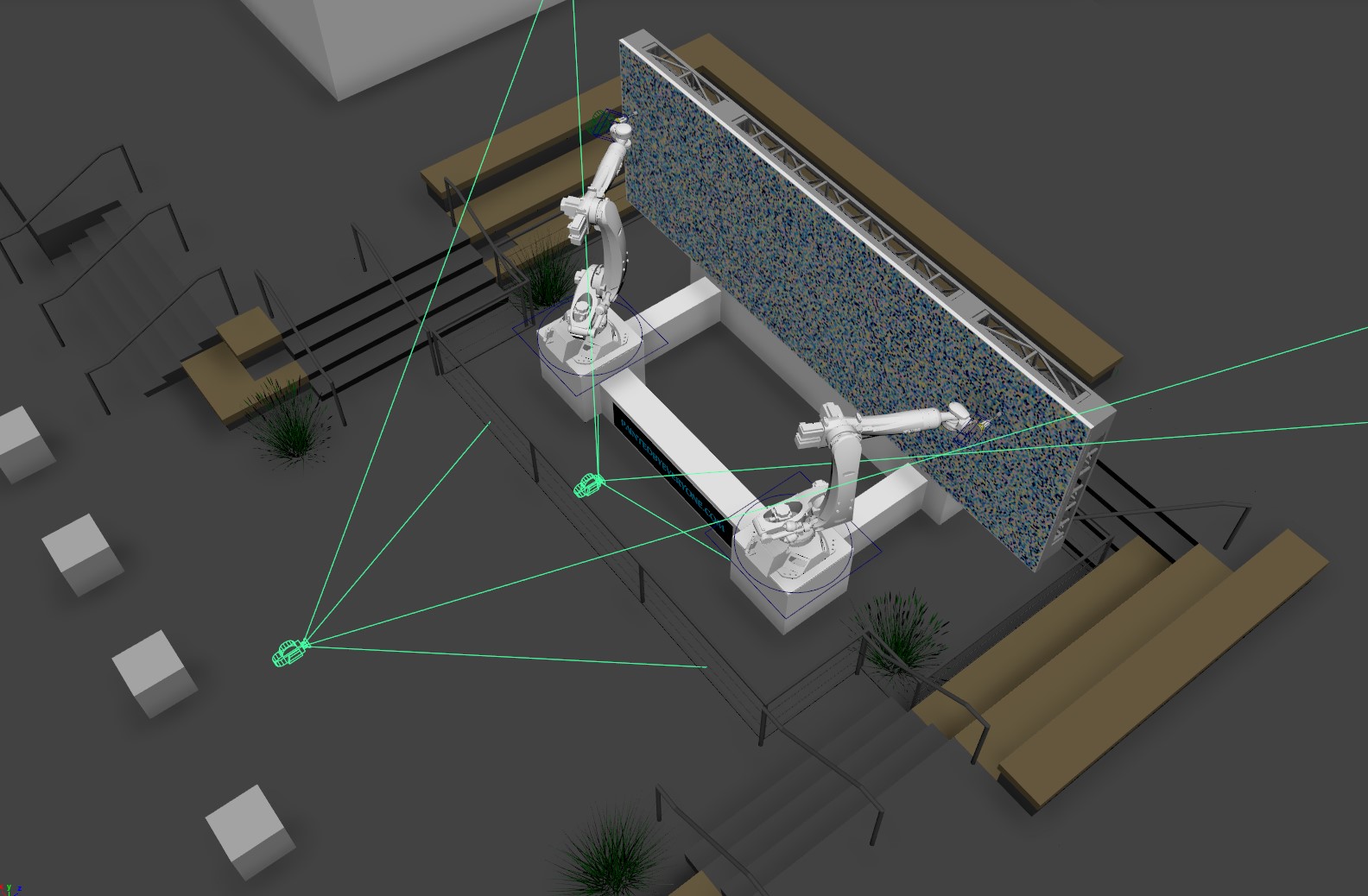 Initially, we prepared a study on robot placement to determine the optimal canvas size while utilizing the maximum reach of the two robots. To accomplish this, the entire scene was designed in 3D to determine constraints and best build options to accomplish the creative goals. This allowed us to pre-visualize the entire installation and work out the best placement of the live stream camera in real space.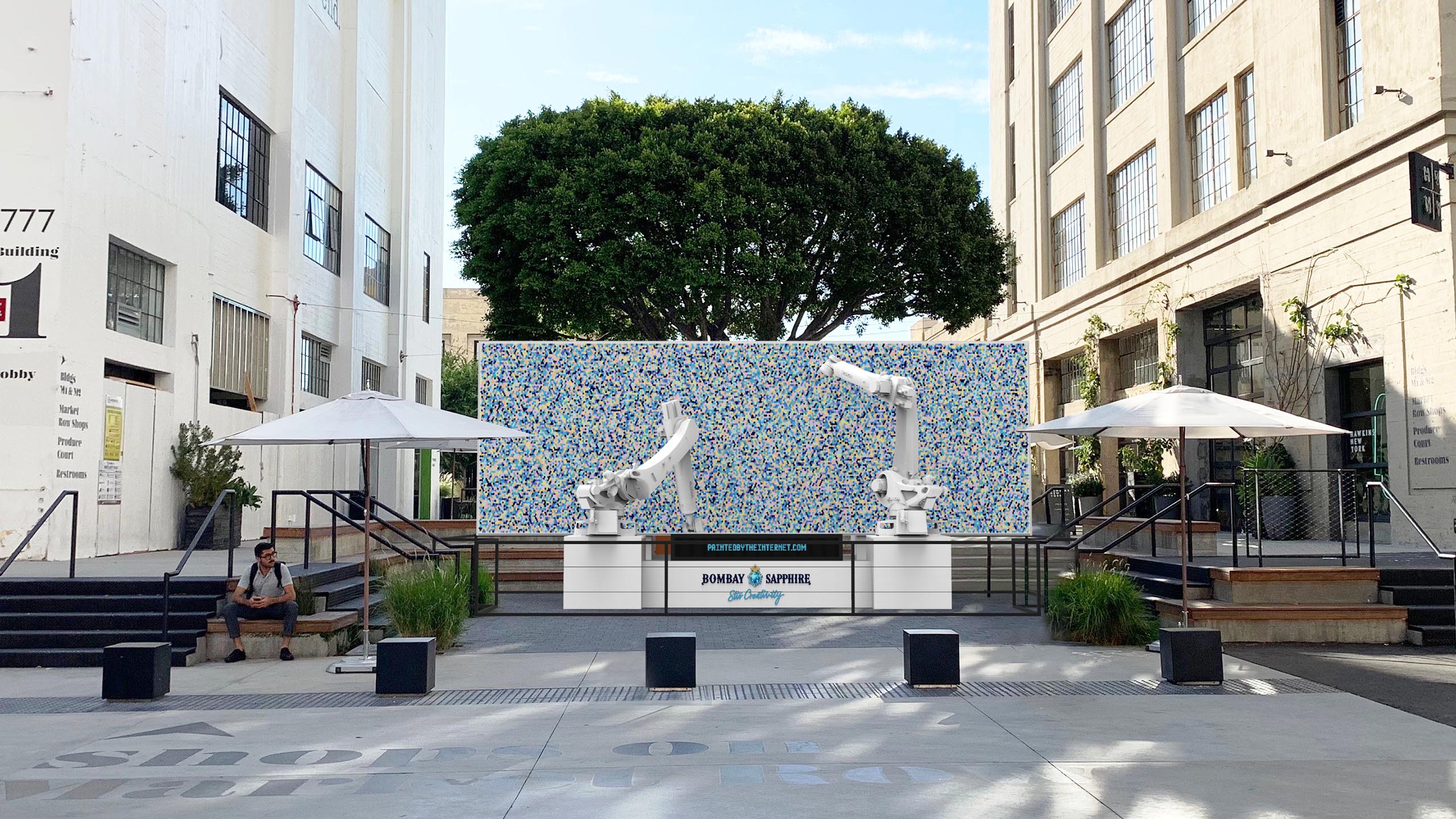 With the total size of the robots and the canvas, 14,000 lbs of ballast was required to secure the robots at reduced accelerations as well as secure the canvas.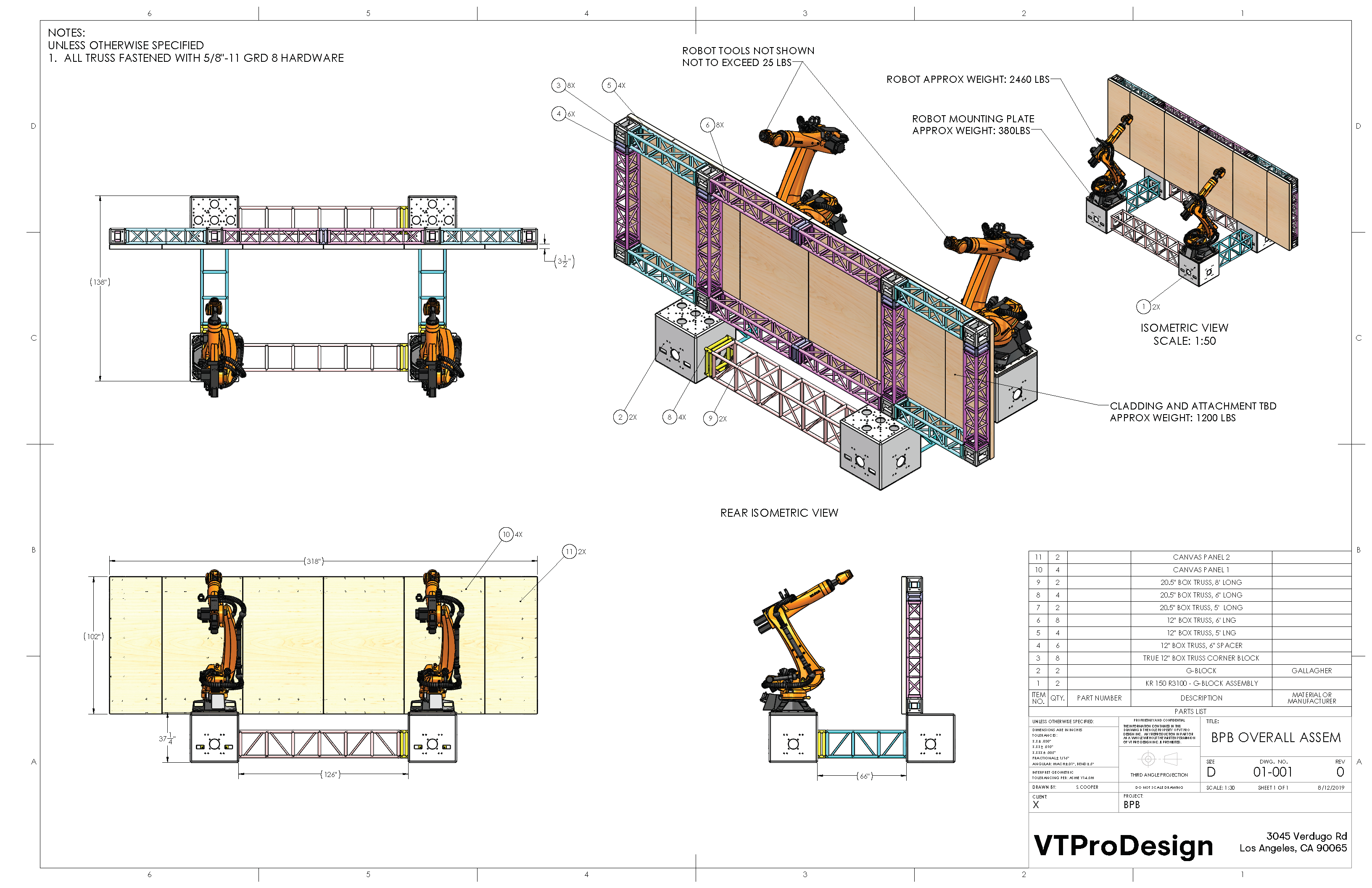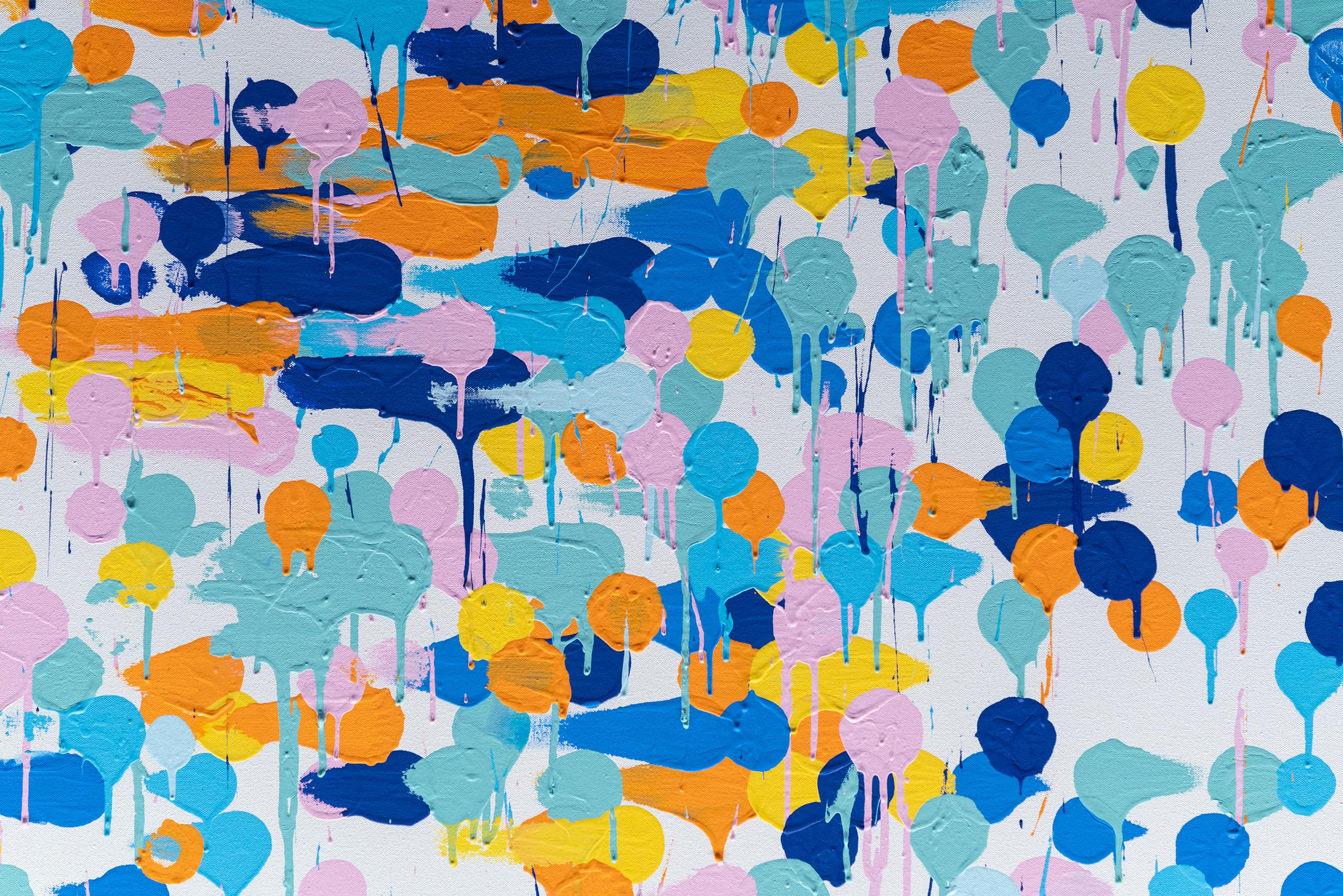 One of the more fun challenges was creating a system for the robots to be able to paint multiple colors. 3D printed grippers and custom fabricated paint daubers were engineered so that the robot arms would be able to grab and paint repeatedly again and again without fail. This was all designed specific to the type of paint dot, drip, and organic shape that we wanted to create.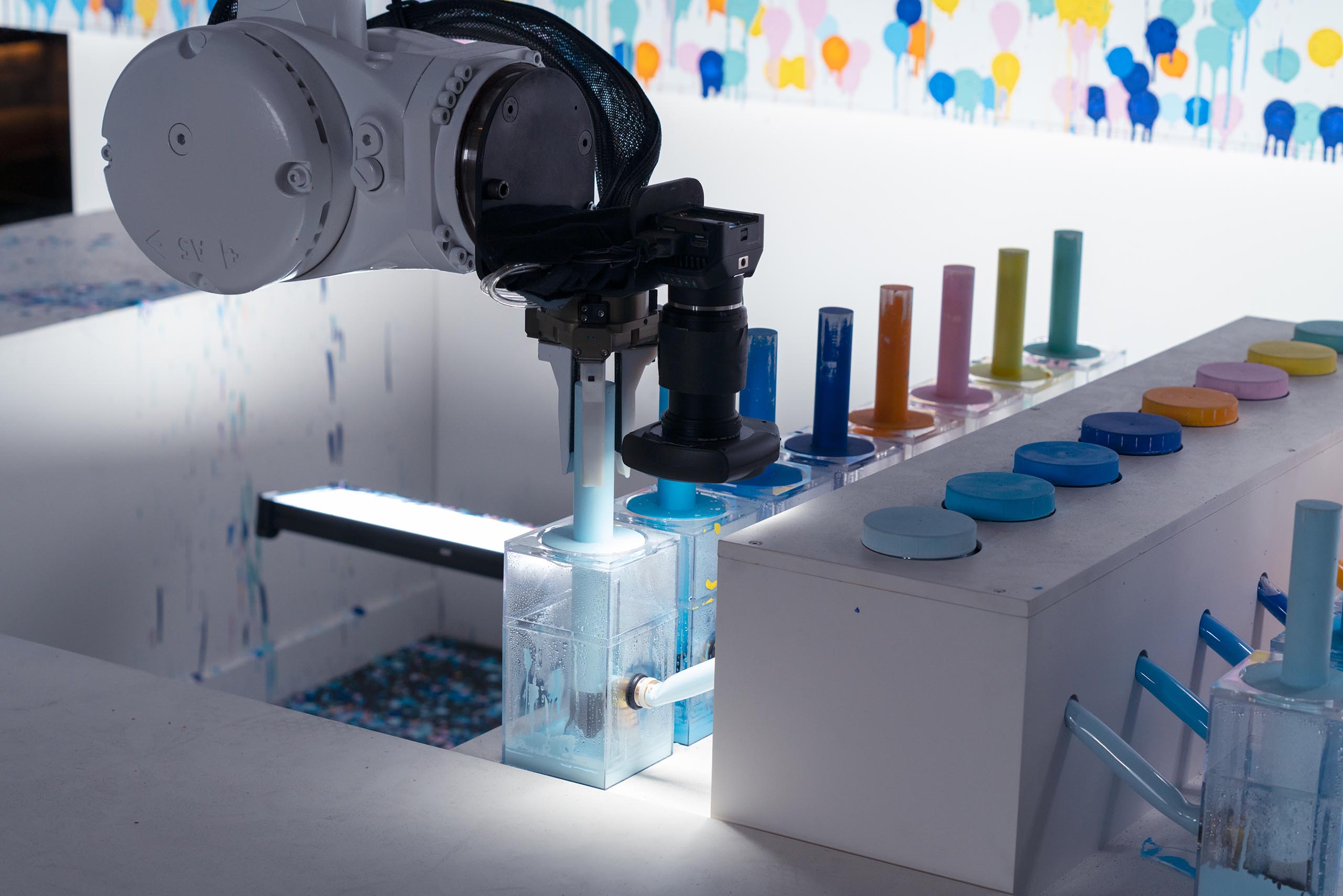 Also incorporated into the experience, a macro lens camera was attached to the arm to capture the freshly painted dot while pulling away from the canvas to produce a unique personalized view into the participants mark on the canvas.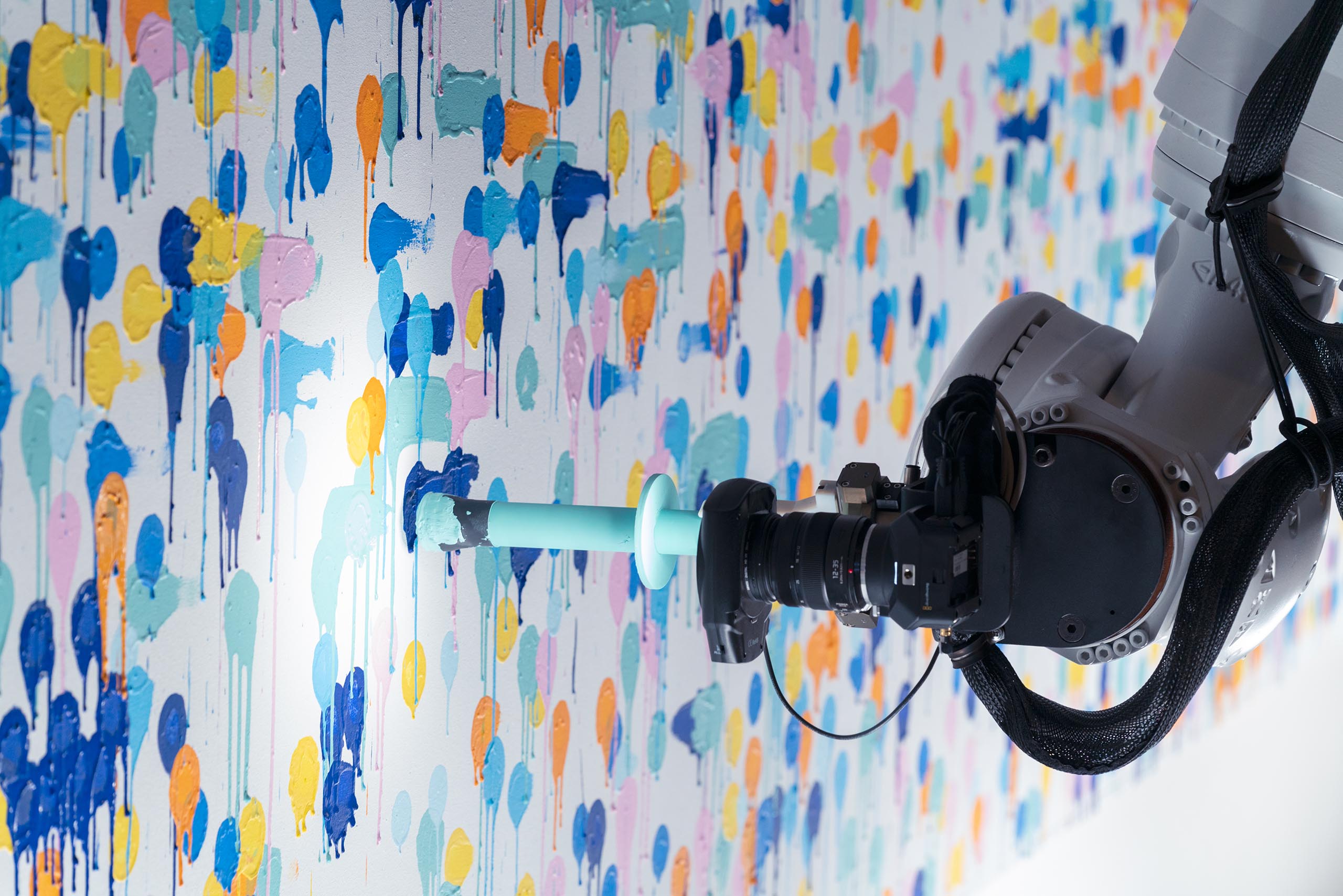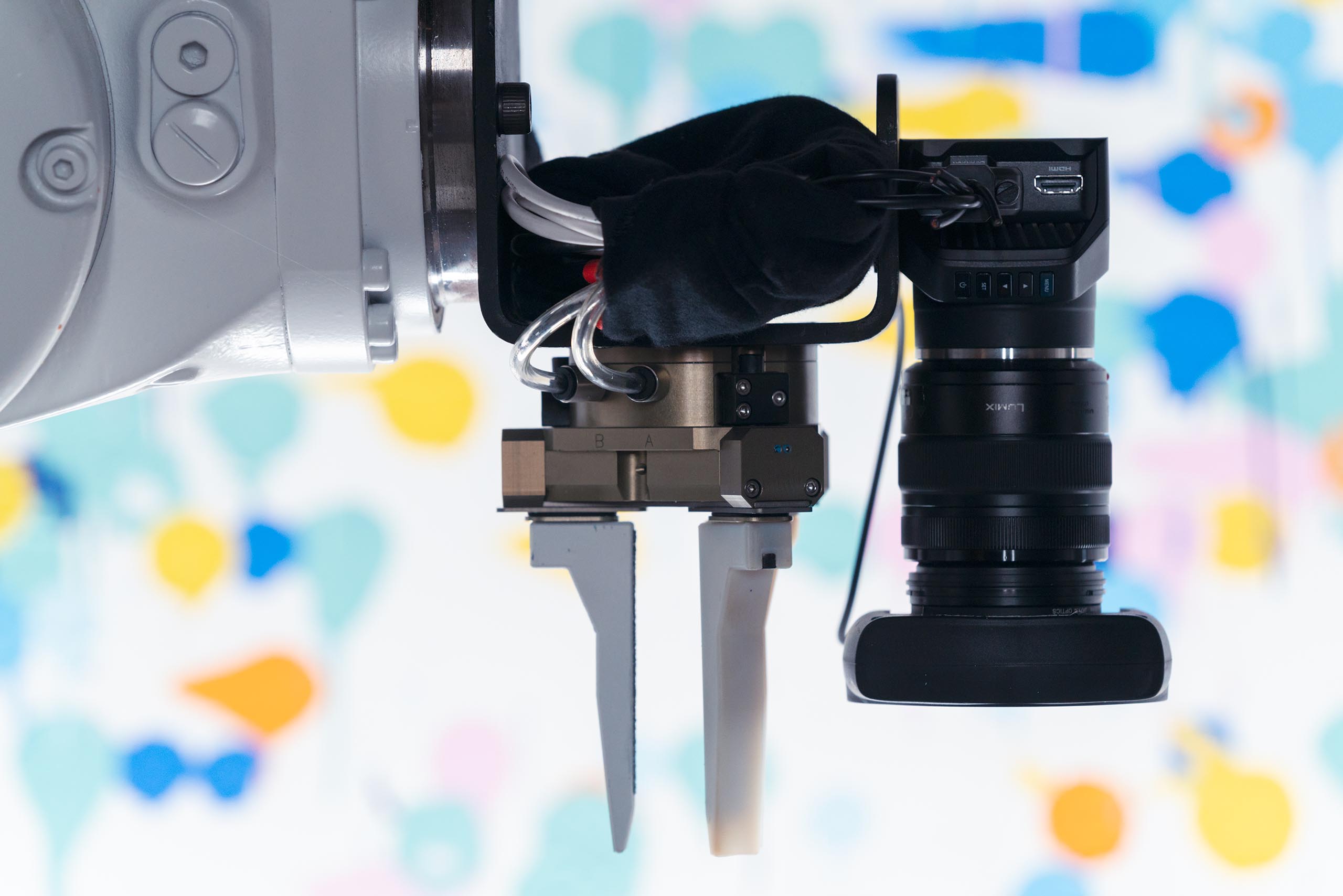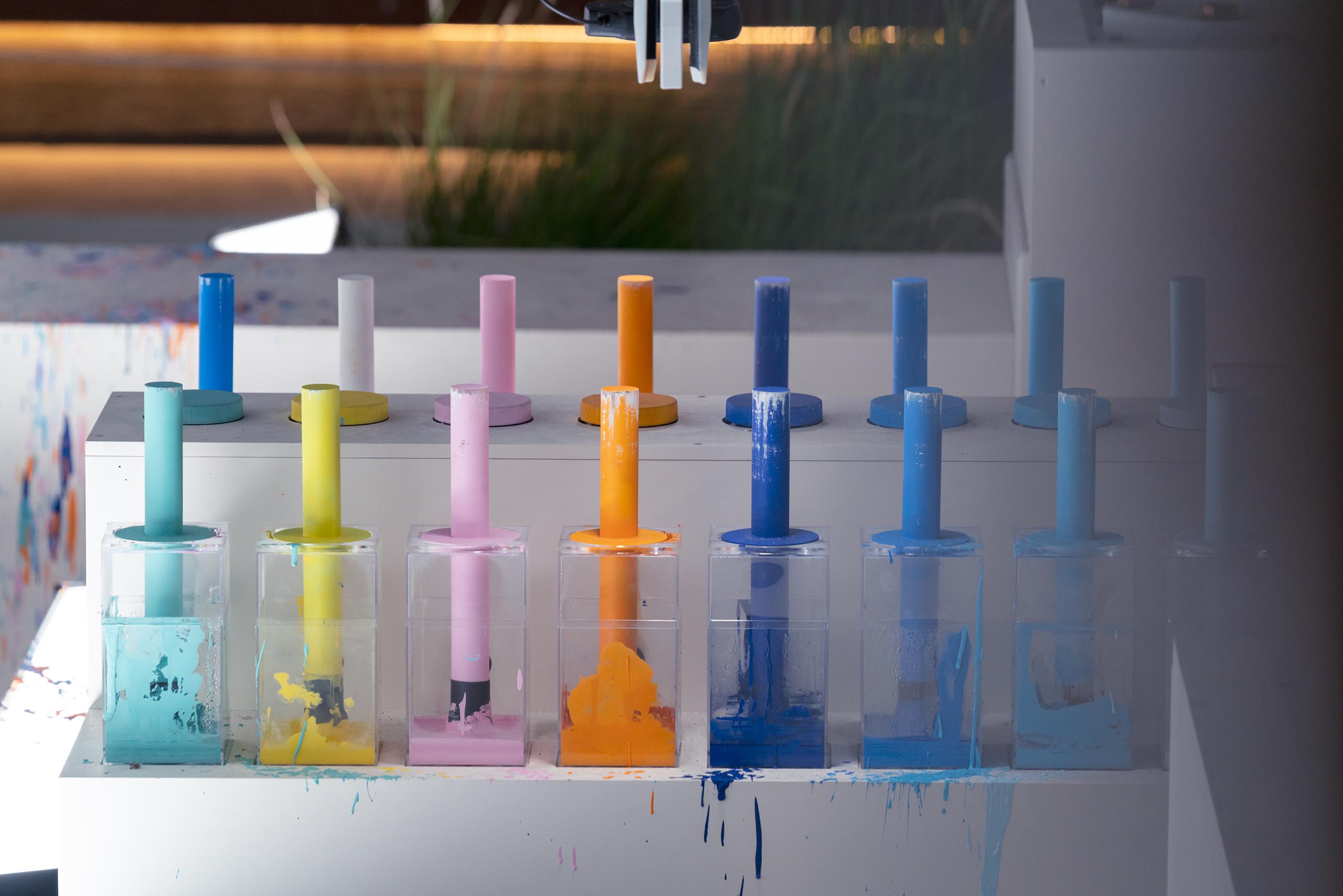 The web portal was a single page experience featuring an interactive area for user participation, a live stream area to watch the experience in real time, and a digital gallery of dots to represent painted areas on the canvas. This portal allowed users from all across the world to participate and collaboratively paint together on one canvas.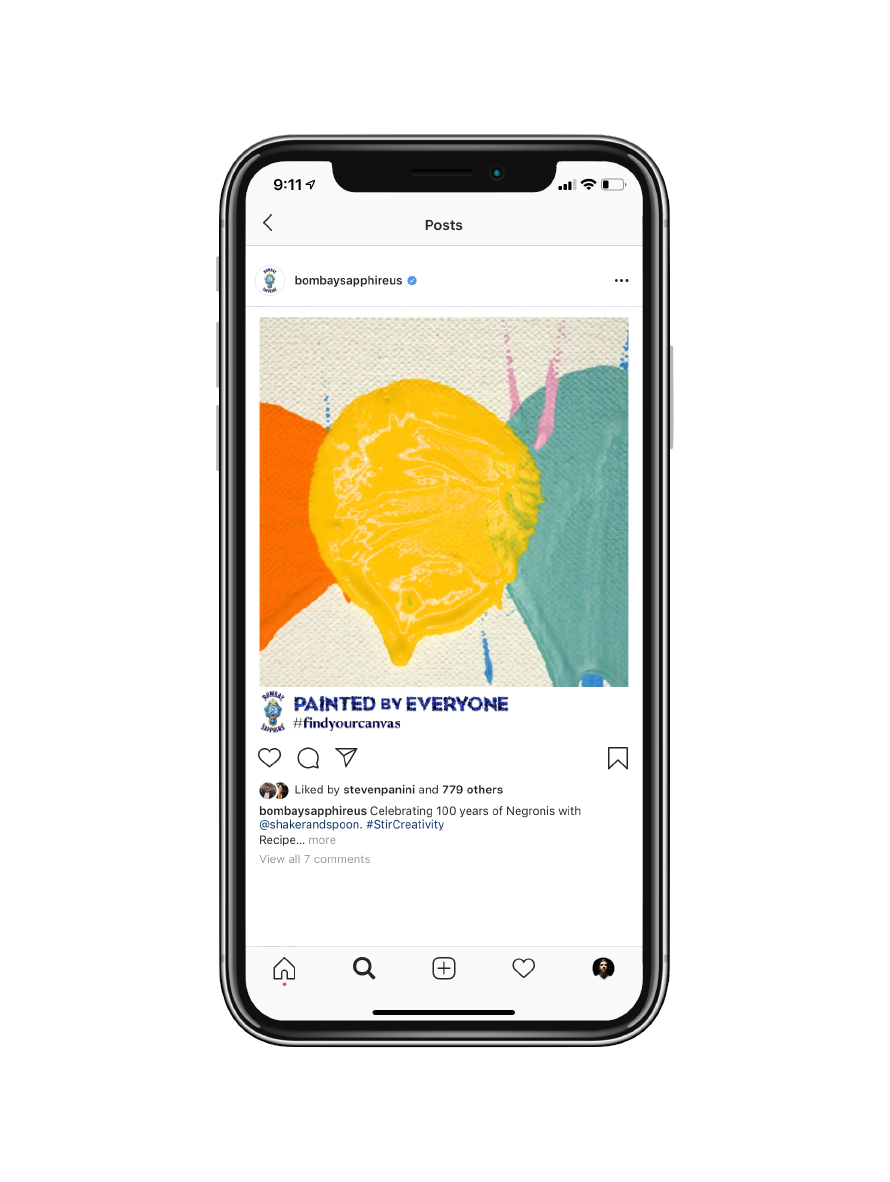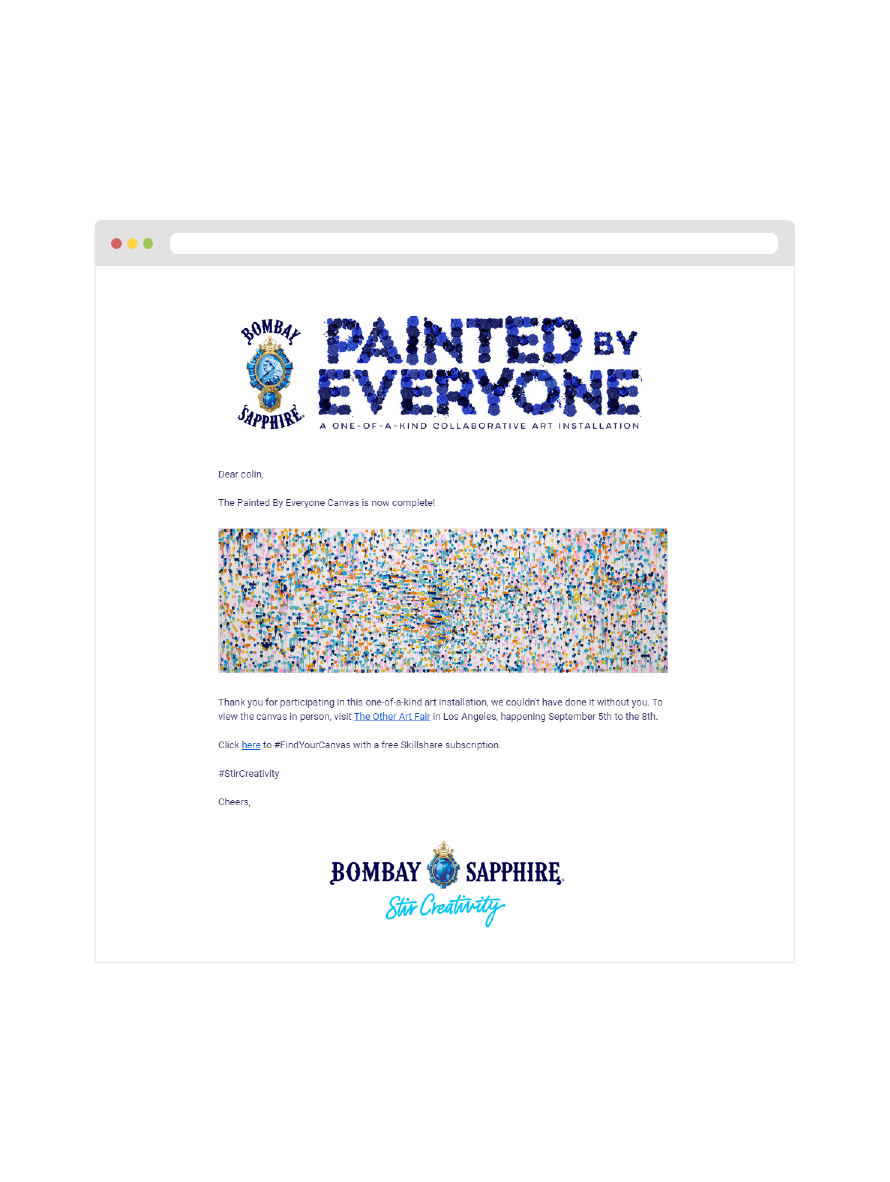 After a user submission, a photo takeaway of their dot would be sent to their email with options to share via Facebook, Twitter, etc. After the entire event, a second email takeaway of the completed canvas was sent to everyone who participated.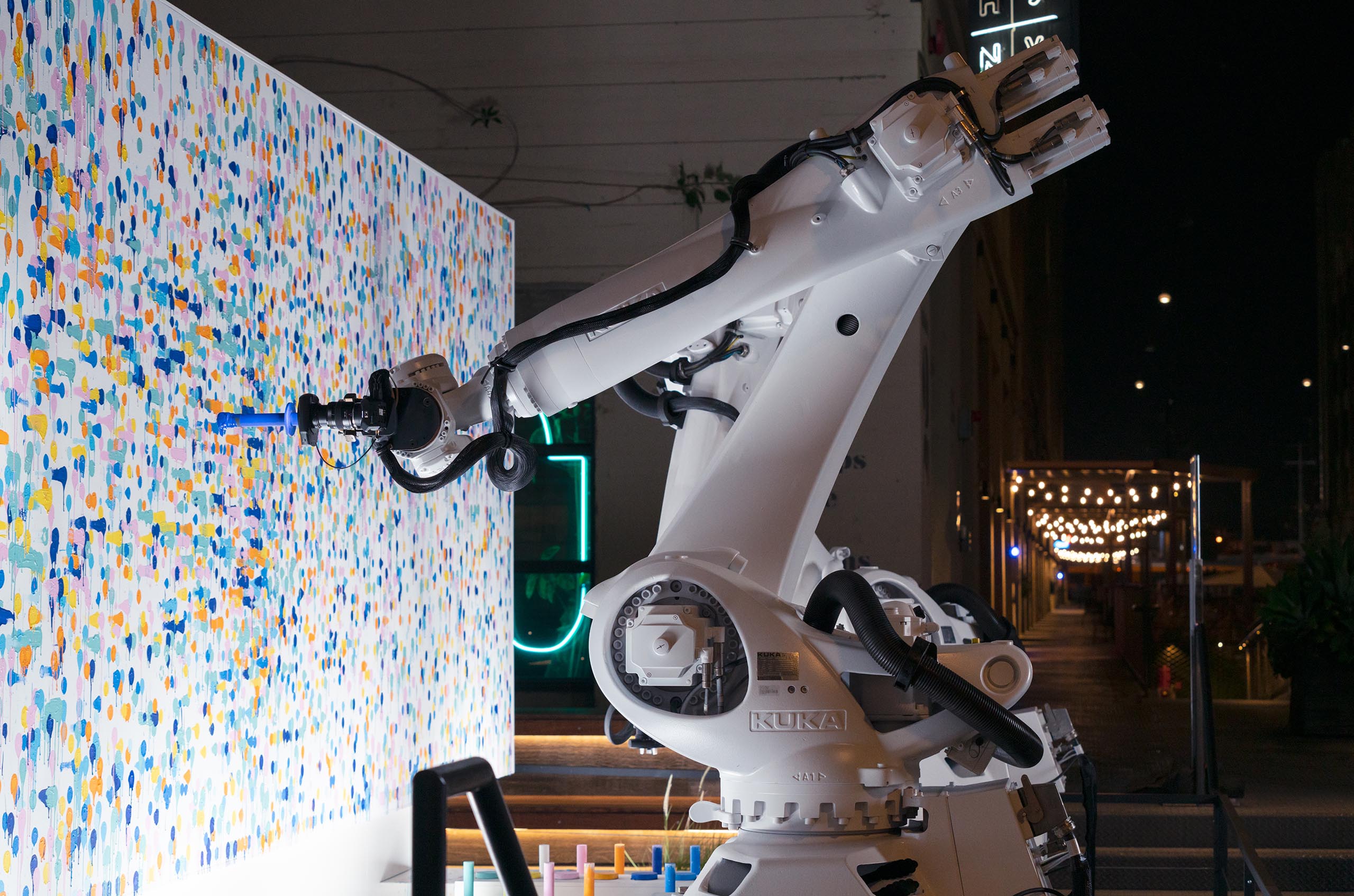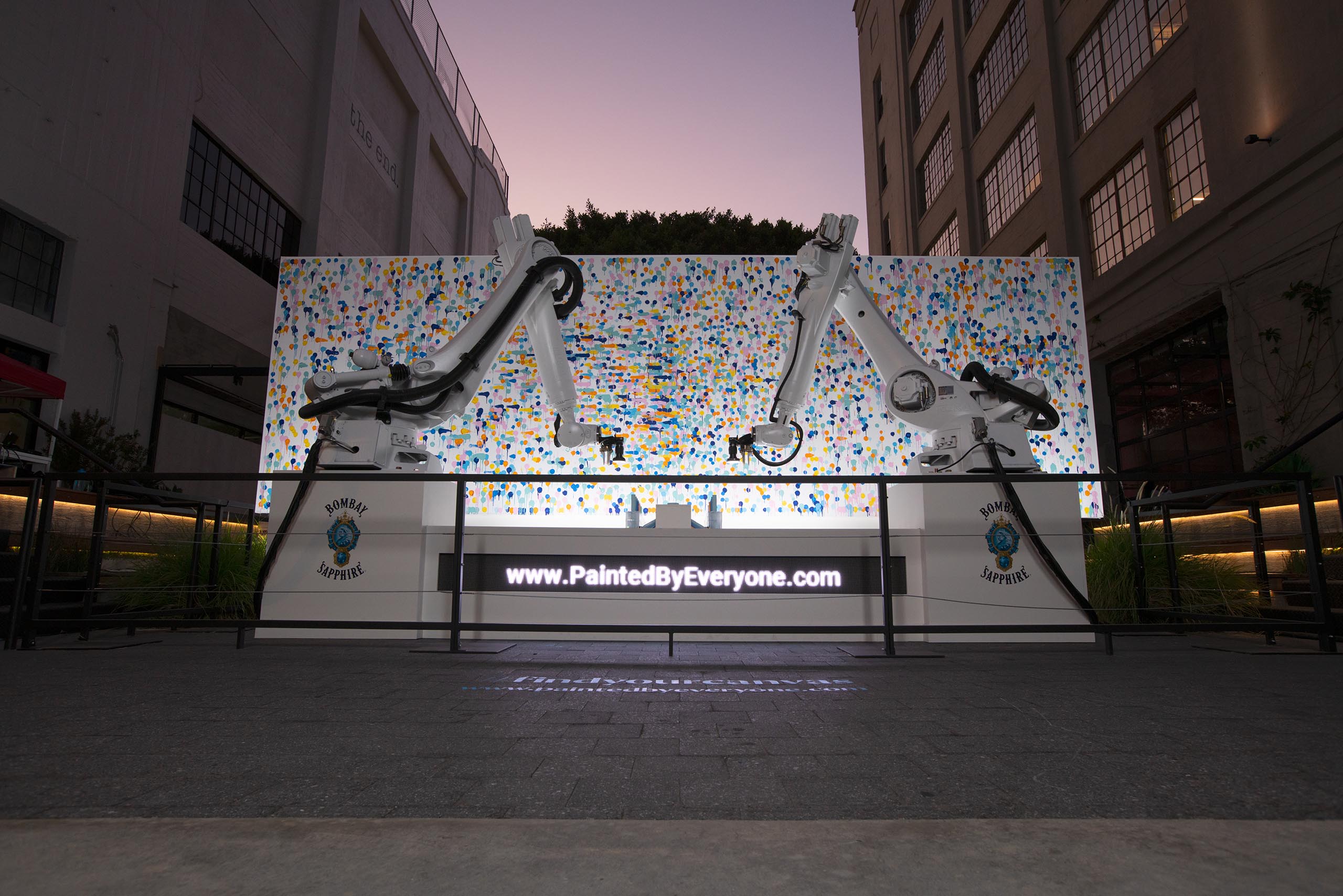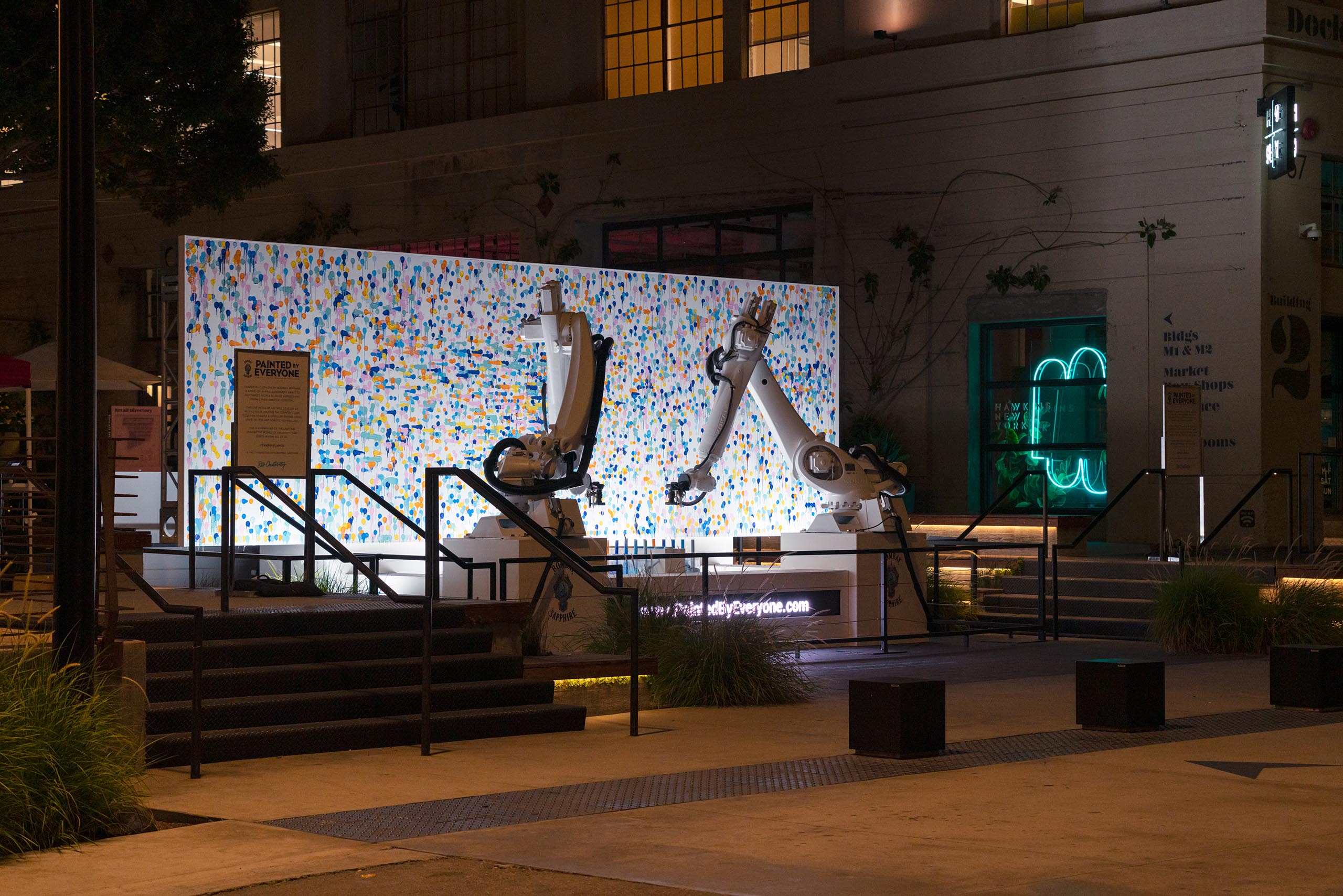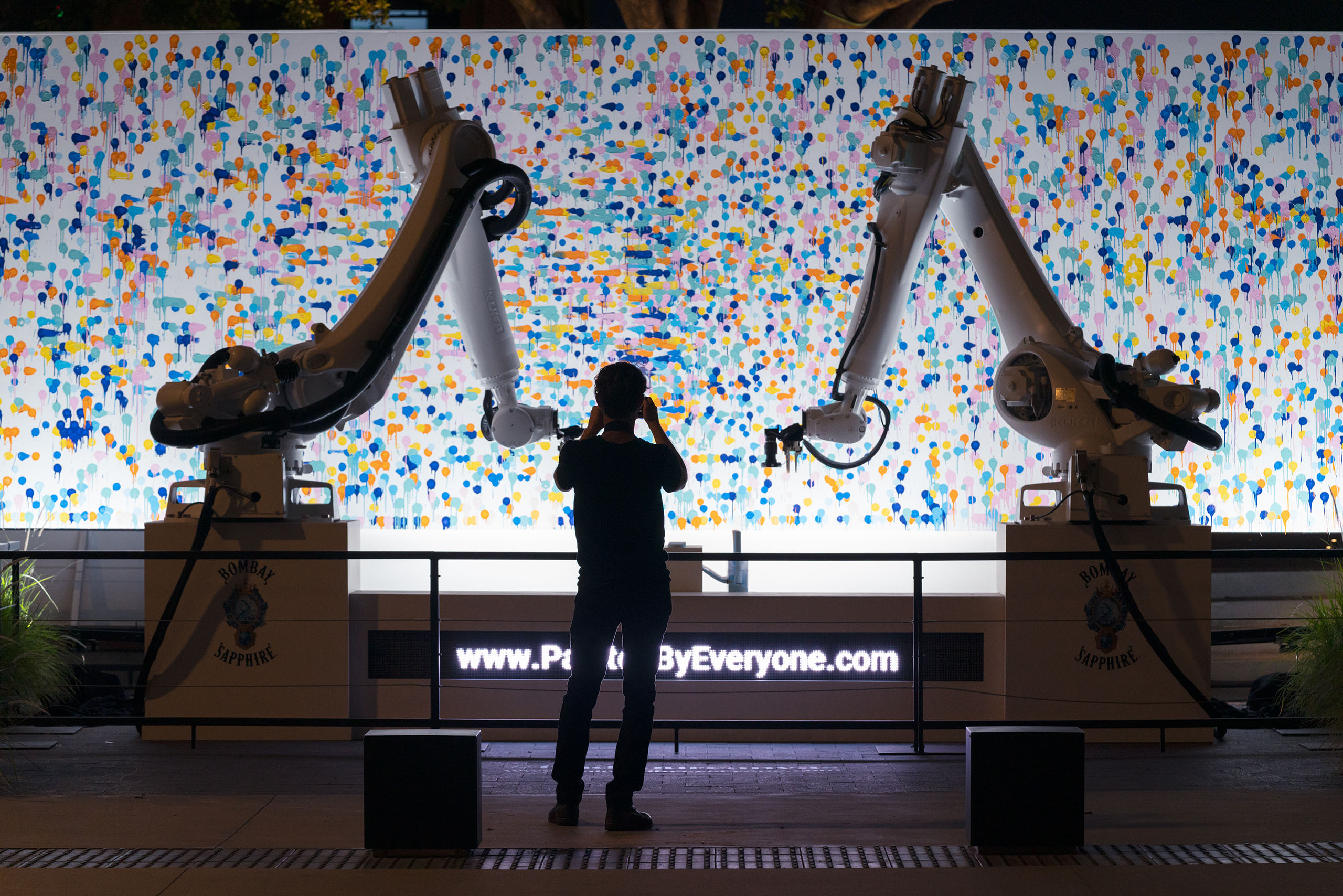 Scope
Creative Technology
Design
Custom Fabrication
Robotics
Experiential Design
Engineering
Interactive Installation
Project Management
R&D / Prototyping
Operation / Support
Credits
Chief Marketing Officer: John Burke
Vice President Global Marketing, Bombay Sapphire: Victoria Morris
Brand Director Bombay Sapphire, North America: Tom Spaven
Senior Brand Manager: Sonya Wesley
Assistant Brand Manager: Ashley Tinstman
BBDO
Chief Creative Officer, BBDO Worldwide: David Lubars
Chief Creative Officer, BBDO New York: Greg Hahn
Executive Creative Director: Marcos Kotlhar
Executive Creative Director: Danilo Boer
Creative Director: Mariana Oliveira
Creative Director: Joaquin Salim
Associate Creative Director: Bryan Barnes
Associate Creative Director: Allison Lackey
Head of Integrated Production: David Rolfe
Executive Producer, Experiential: Adrienne Katz
Jr. Producer: Tatiana Lanier
Executive Vice President, Senior Account Director: Steven Panariello
Vice President, Account Director: Josh Goodman
Social Manager: Clare McGough
Communications Planner: Ali Goldsmith