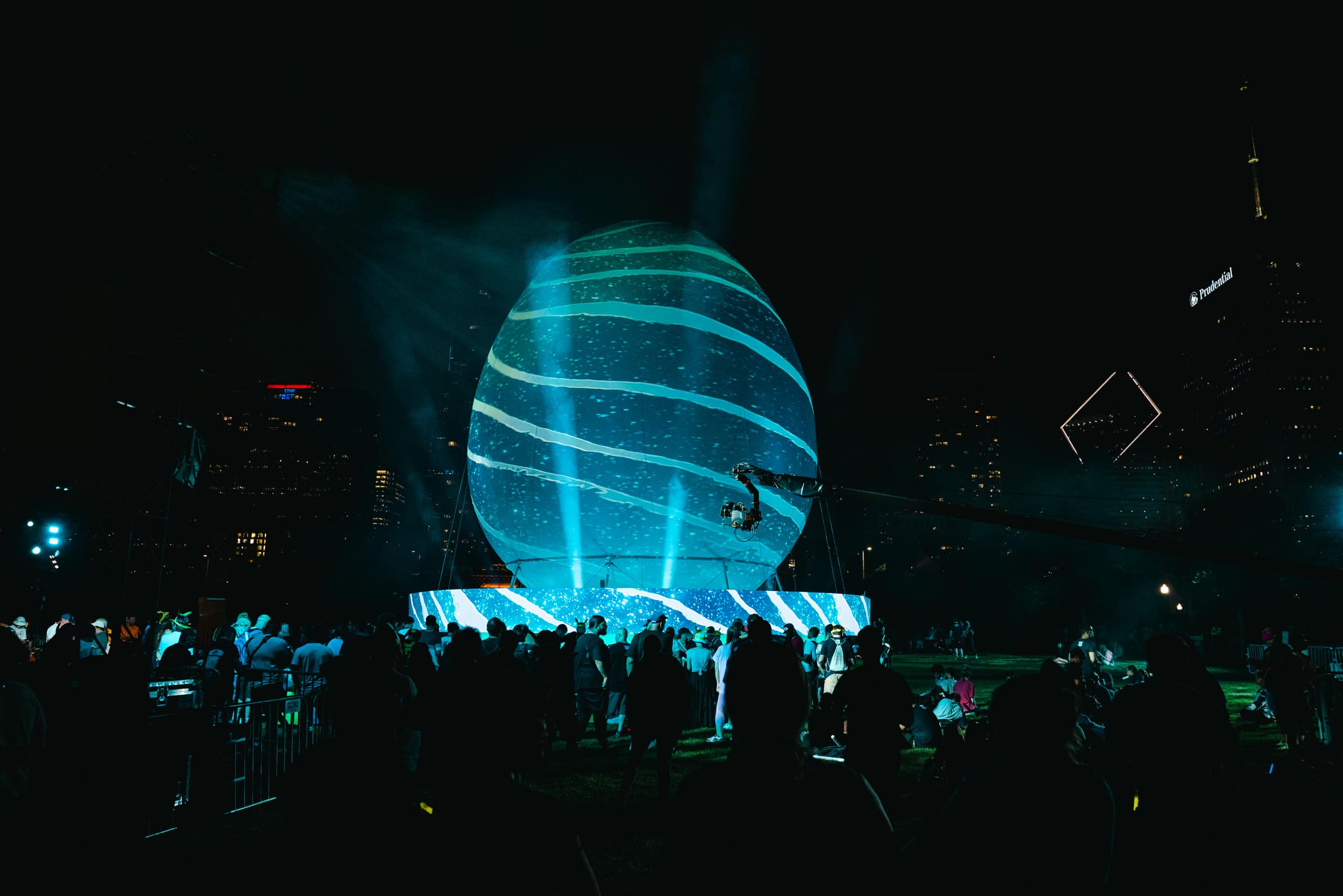 Pokémon GO Fest
TOGETHER We Raid
Pokémon GO Fest this year was different. After spending so much time indoors, we wanted to create an experience that brought people out to Raid together. In the center of Maggie Daley Park in Chicago, there was suddenly a giant mysterious egg…
With the egg as the center of our experience, standing at roughly 60 feet tall, we brought to life some of the legendary Pokémon from the game. Projection mapped in 360 degrees, the egg served as our canvas and focal point for players to gather around and raid.
Taking it a step further, we live-streamed the event, with each Pokémon reveal, and the background of downtown Chicago.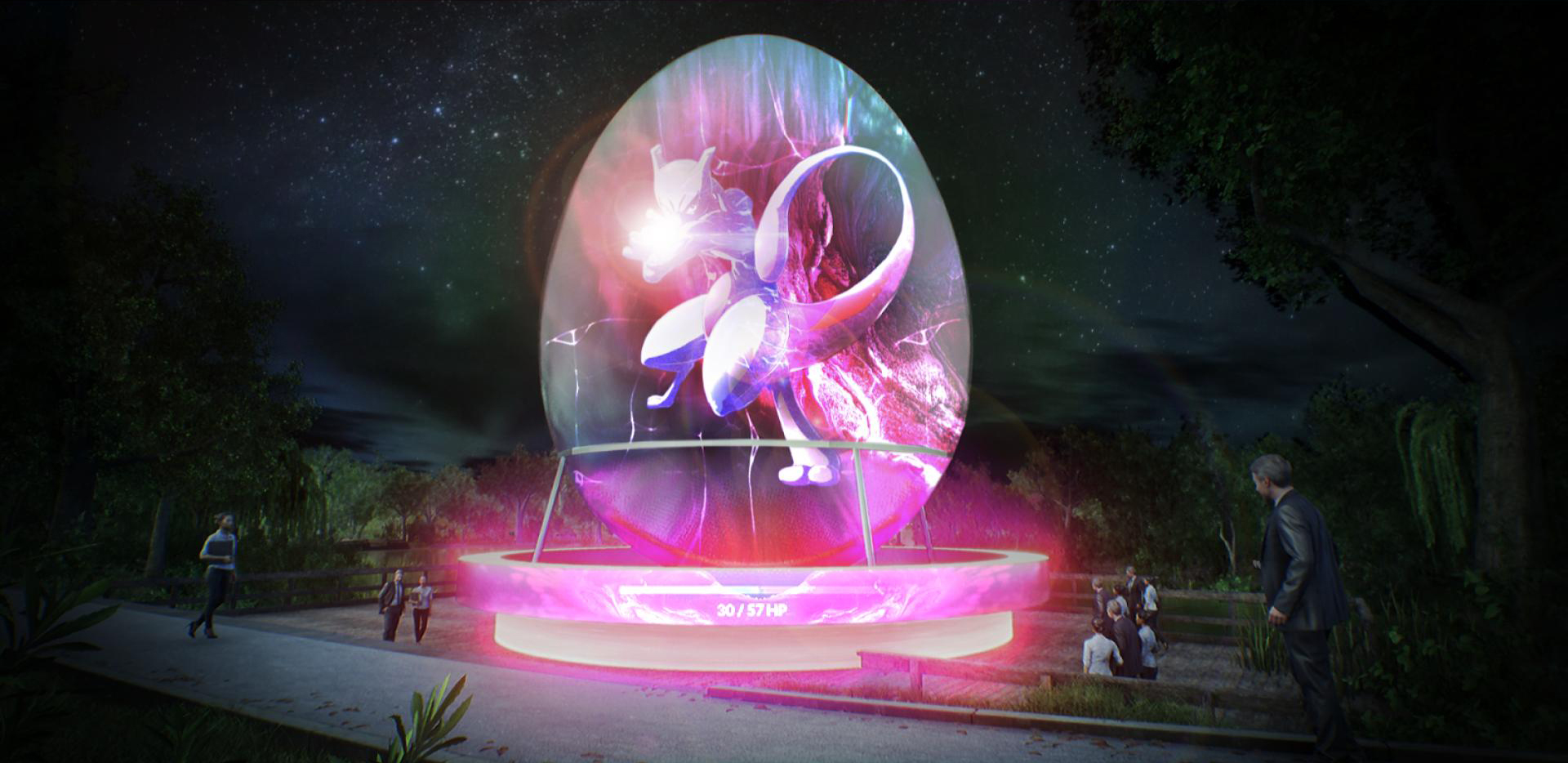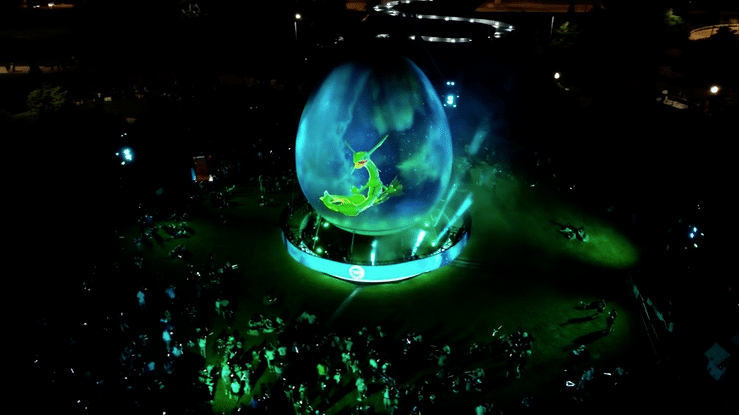 At the beginning of the project, we really wrestled with how we could connect the digital world of the game with our physical world, give fans an experience, and also promote players to interact in a different way. Working with the team at MUH-TAY-ZIK/HOF-FER, in our first conversations we all talked about making a giant egg to center the game around and build mystery for Raid Fest.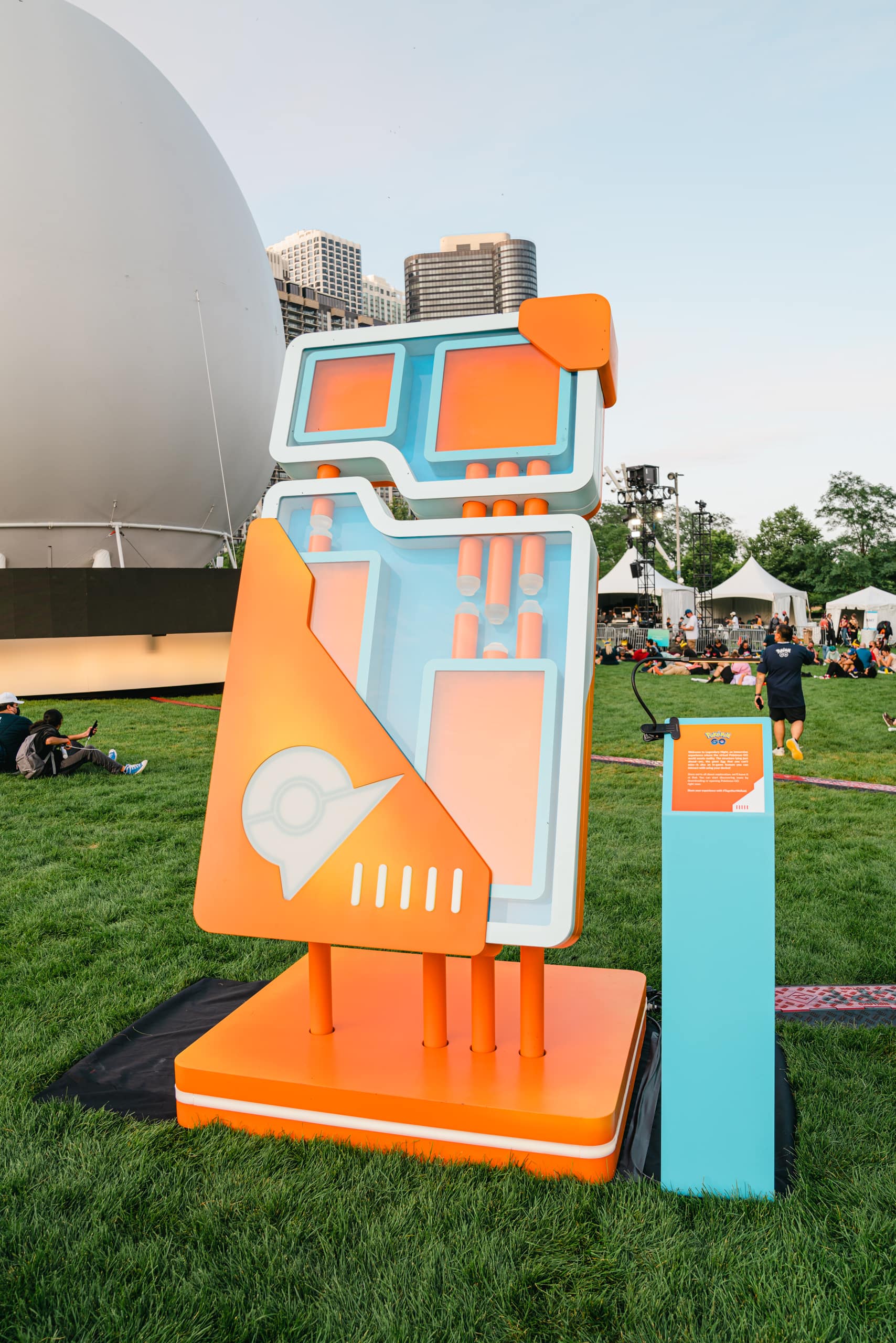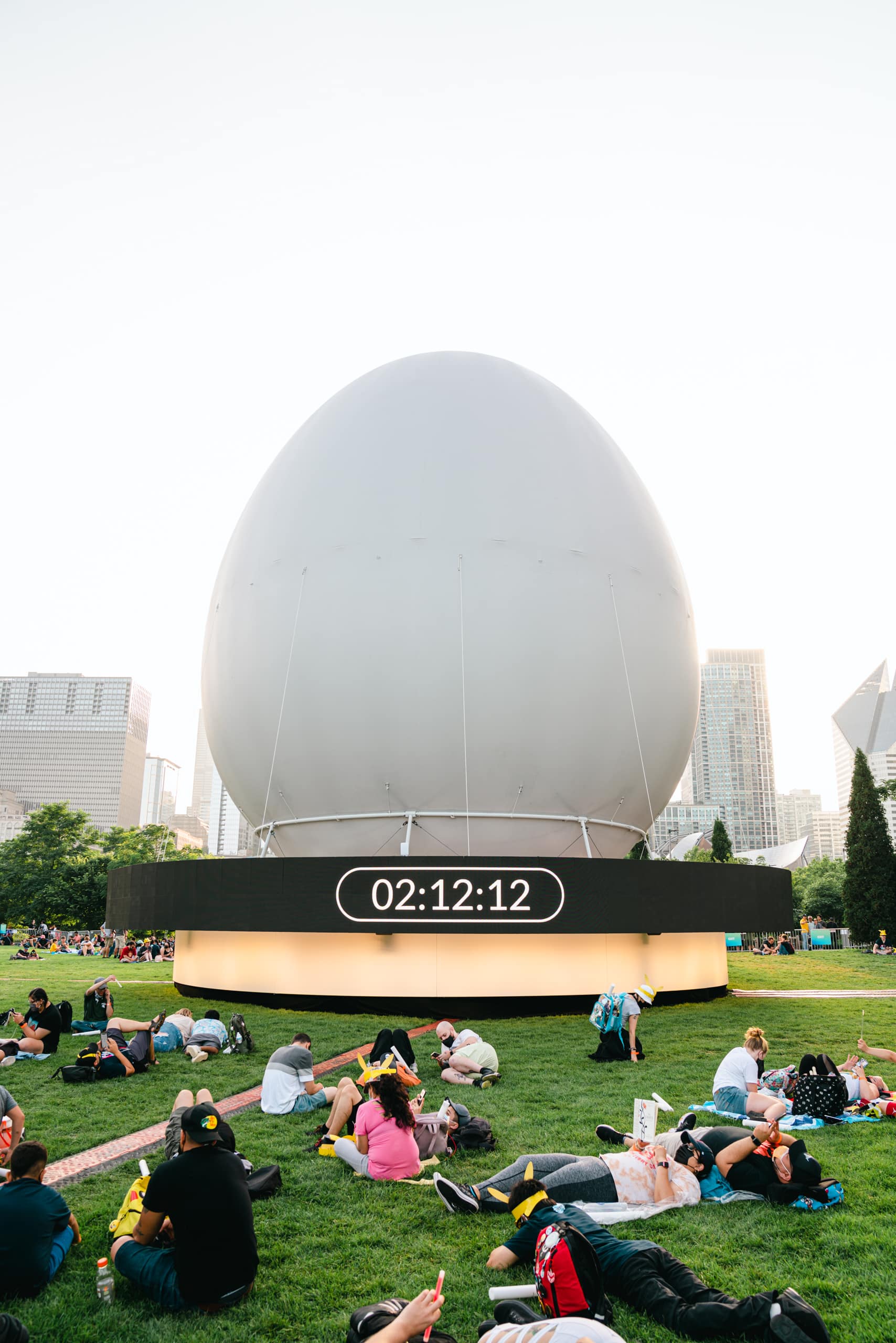 From there, our team really rallied around the egg and brought it to life as a projection-mapped canvas, transforming each night.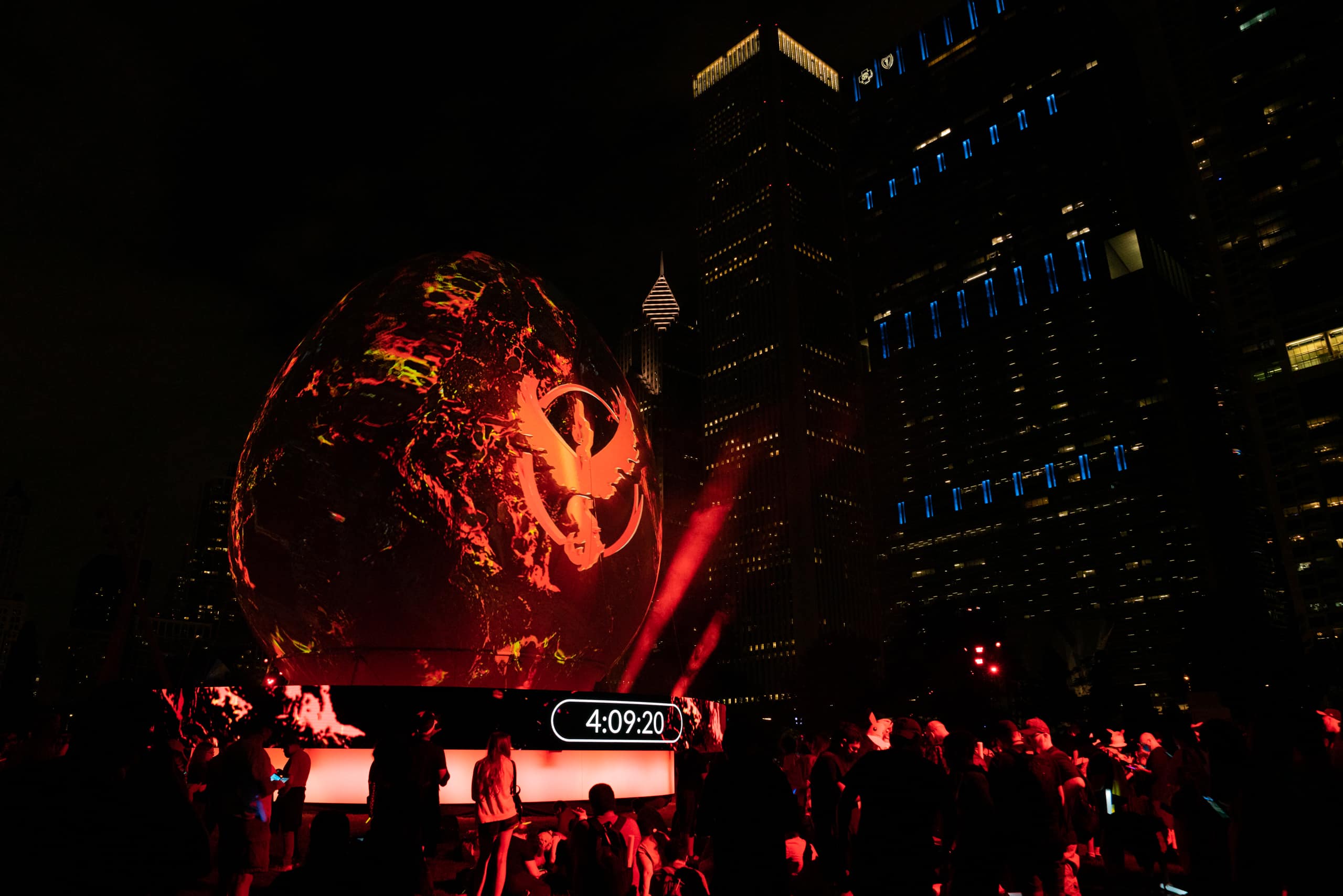 Scope
Creative Technology
Design
Projection Mapping
Interactive Installation
Project Management
Live Stream
Operation / Support
Credits
Production Design: VTProDesign
Executive Producer: Paul Elsberg
Senior Producer: Jett Gelber
Associate Producer: Nadia Elalighe
Business Development Lead: Judd Katz
Creative Director: Alex Ilten
Creative Producer: Michael Lee
Associate Creative Director: Hailey Mendoza
D3 Programmer: Stephan Hambsch
Sound Design: Clay Schmitt
Creative Tech: Zac Layman, Maxy Bebber, Metal Hayes, Melissa Troutt
Production: Hayk Khanijan, Larry Barcello
Lighting Design: Shaheem Litchmore
MUH-TAY-ZIK/HOF-FER
Executive Producer: Austin Kim
Associate Creative Director: Naomi Duckworth
Senior Art Director: Greggy Adriano
Copywriter: Johann Lopez
Account Director: Meghan Cermack, Ian Braun
Social Strategy Director: Jessica Bedussi
DP / Editor: Jeremiah Mayhew
Associate Producer: Lauren Chatman