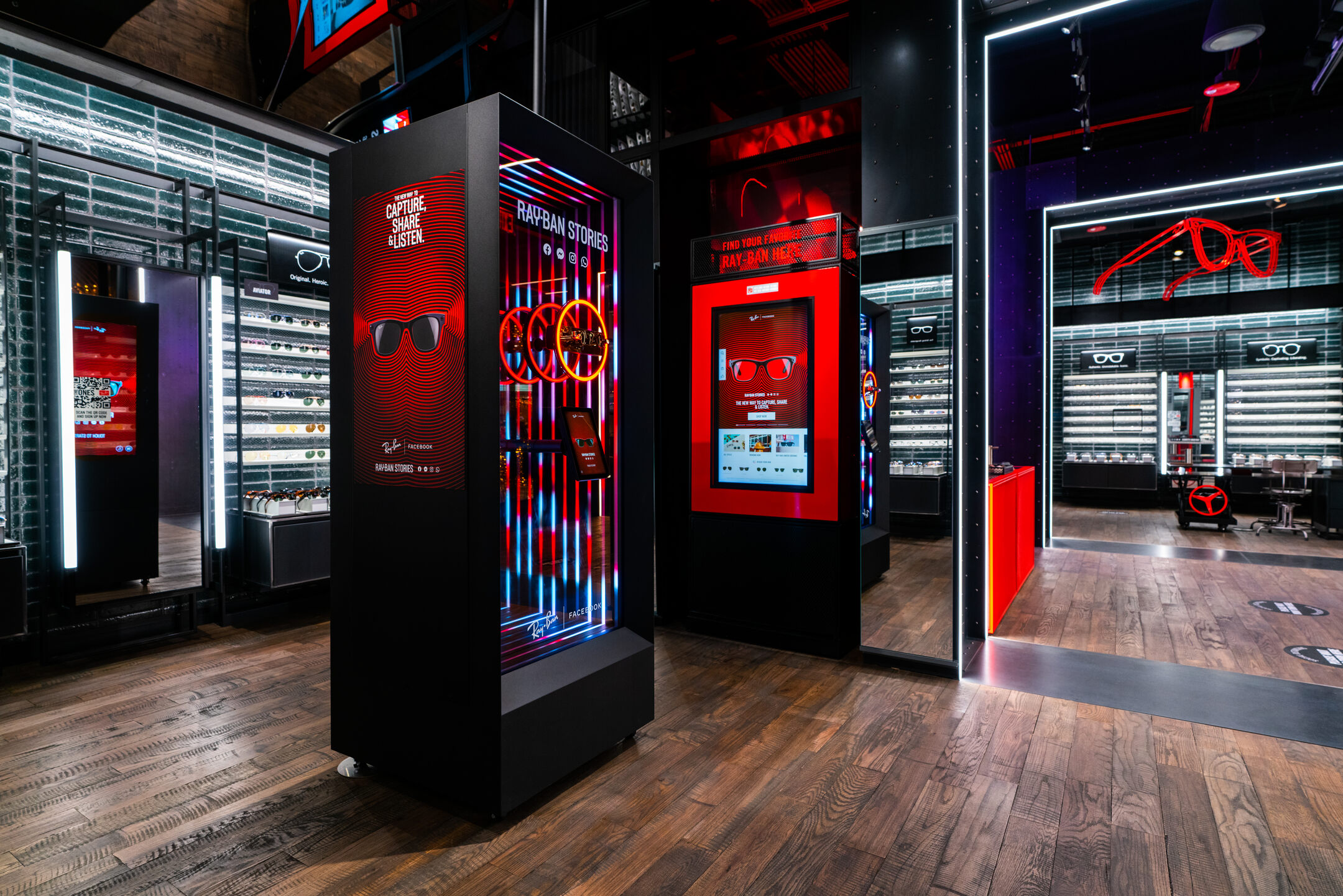 Ray-Ban Stories Global Retail Campaign
One Experience, Many Scales
It's not every day that you get to help two industry titans unite to unveil a piece of futuristic tech to the world. But that's exactly what we did with Ray-Ban Stories.
Our Ray-Ban Stories activation saw us successfully doing what the rest of the world seemingly couldn't in 2022: coordinating a global campaign, complete with its own supply chain. The project required us to deliver an activation including thousands of dynamic fixtures to Ray-Ban shop footprints around the world.
Teaming up with Luxottica and our old friends at Meta, we spent nearly two years painstakingly crafting a next-generation activation that took place across four continents for the global launch of Ray-Ban Stories smart glasses. Luxottica and Meta chose us to bring the fashion-forward, social media-driven glasses to market.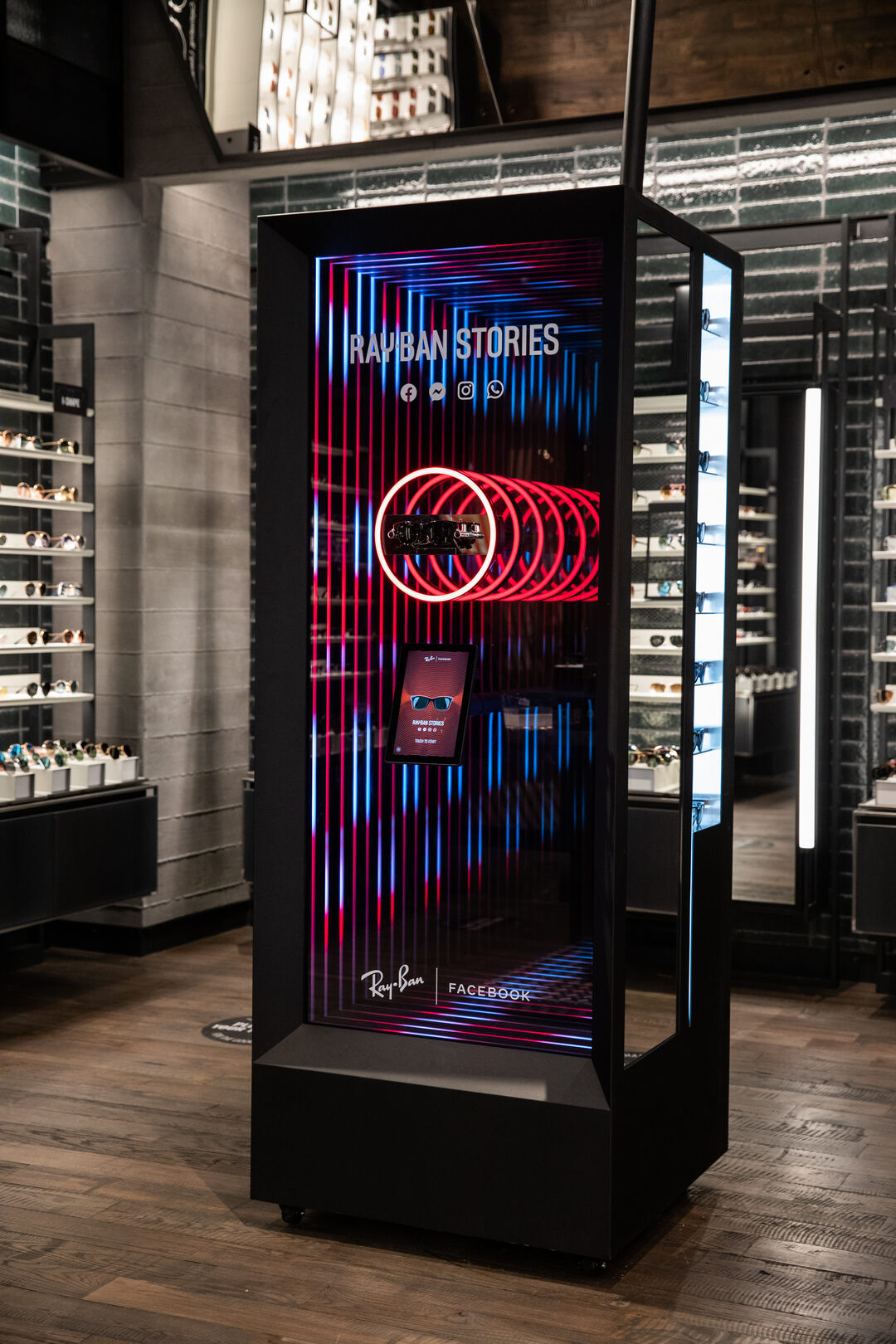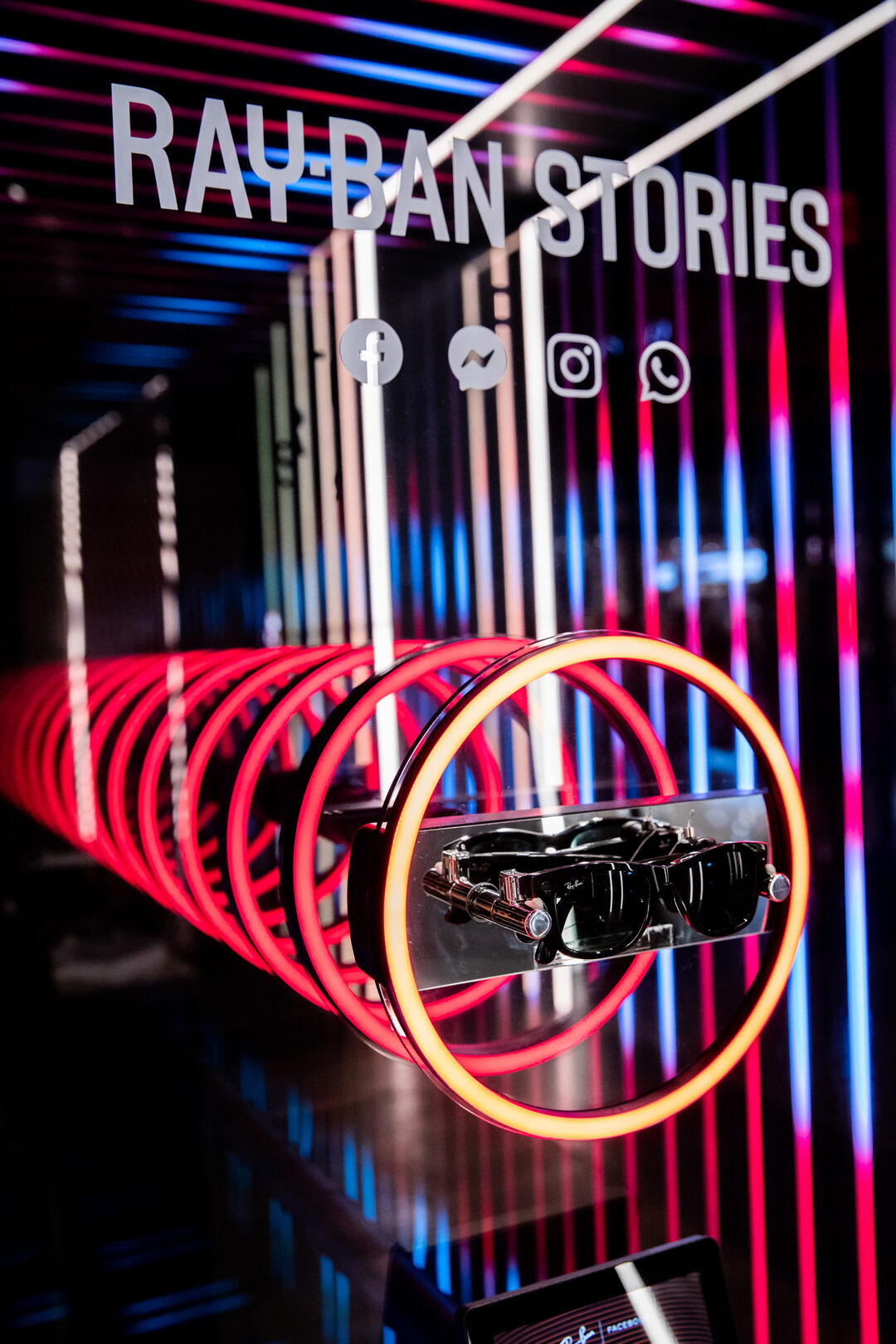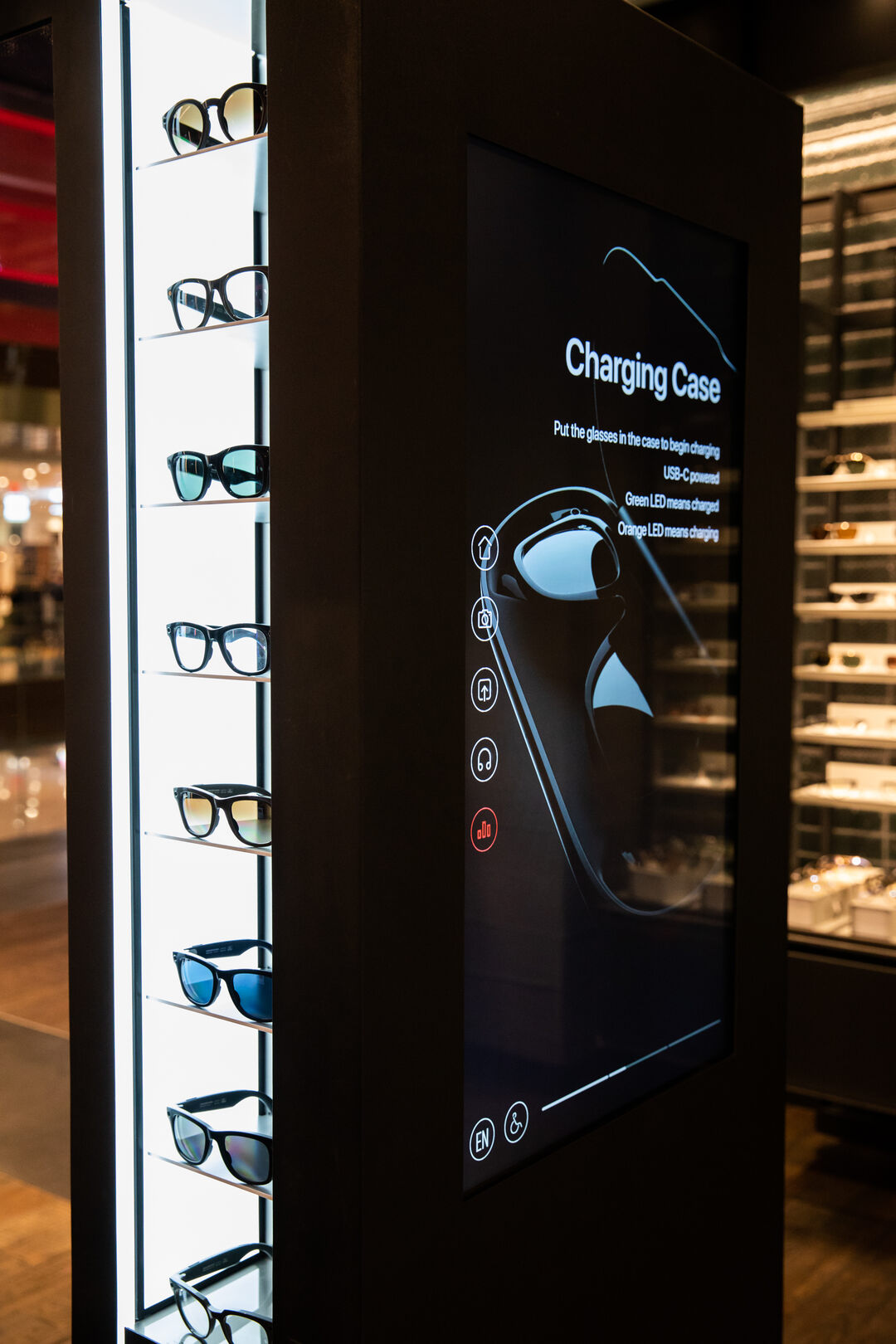 Ray-Ban Stories was located at the nexus of interactive user experience and global logistics, and challenged us to deploy creative technology on a worldwide scale. We designed four different fixtures that we then mass-produced, installing 2,300 individual units in Ray-Ban and Luxottica retail outlets across the US, UK, European, Canadian, and Australian markets. Additionally, we created temporary pop-up installations at popular events like Coachella.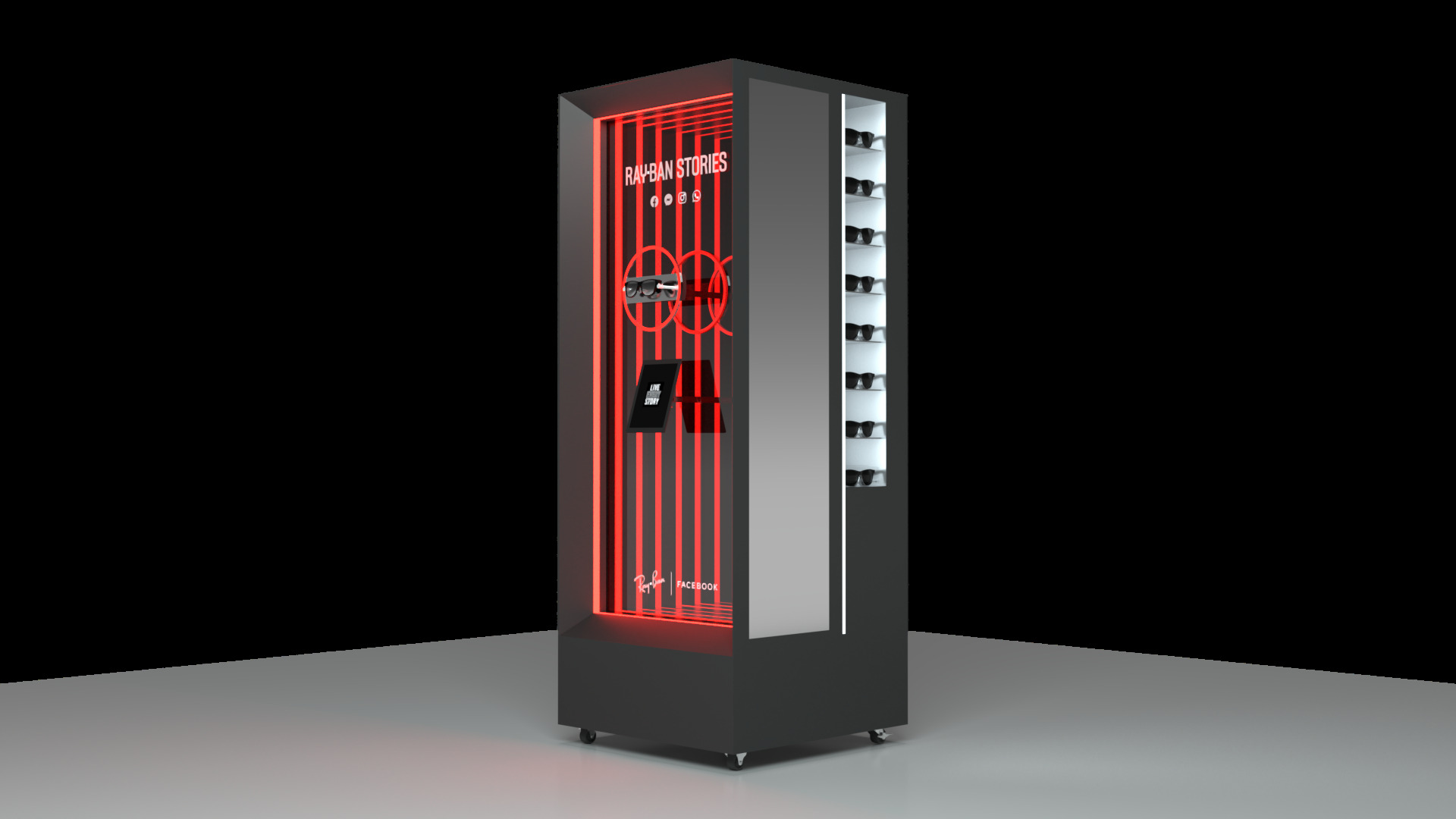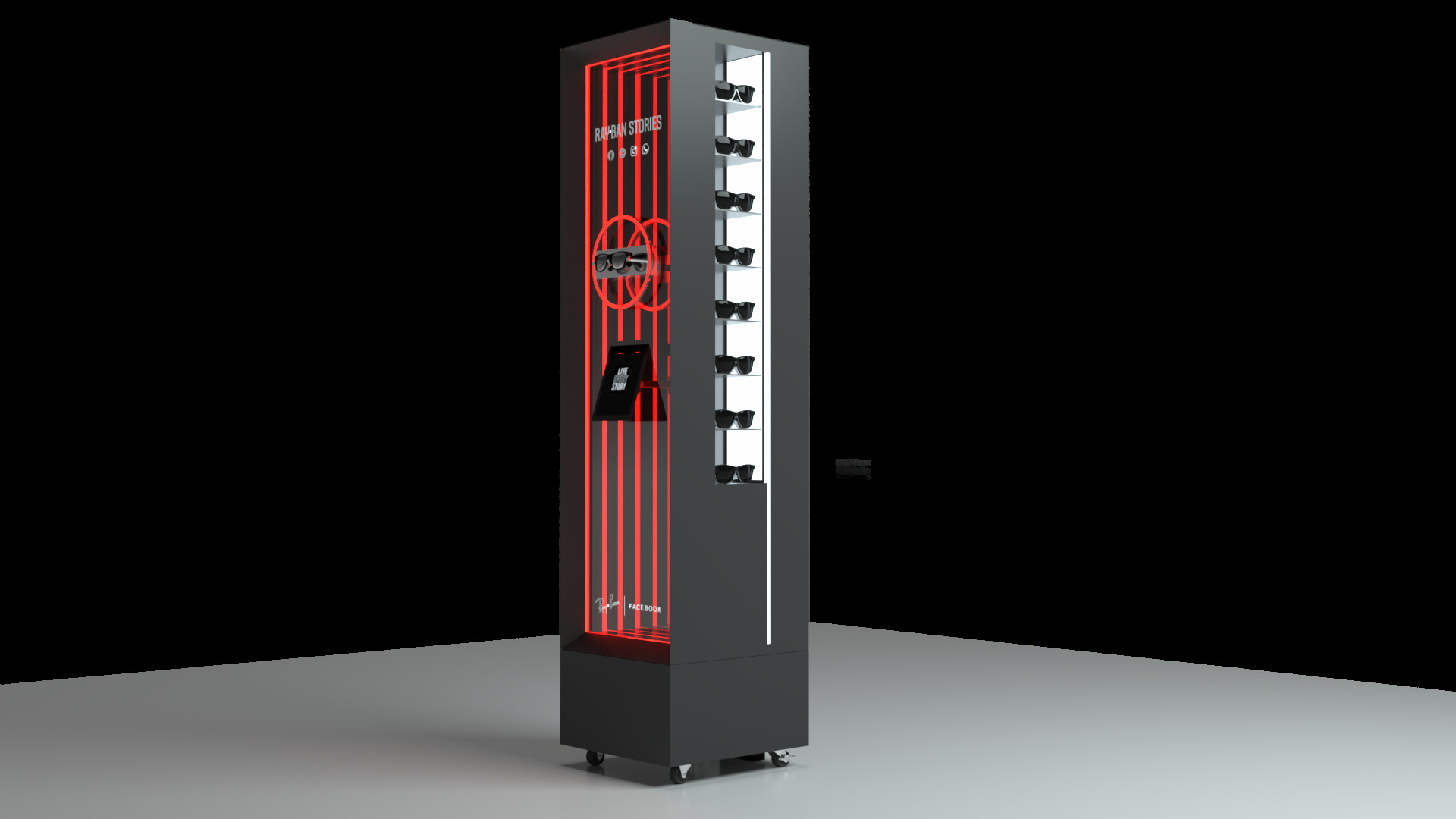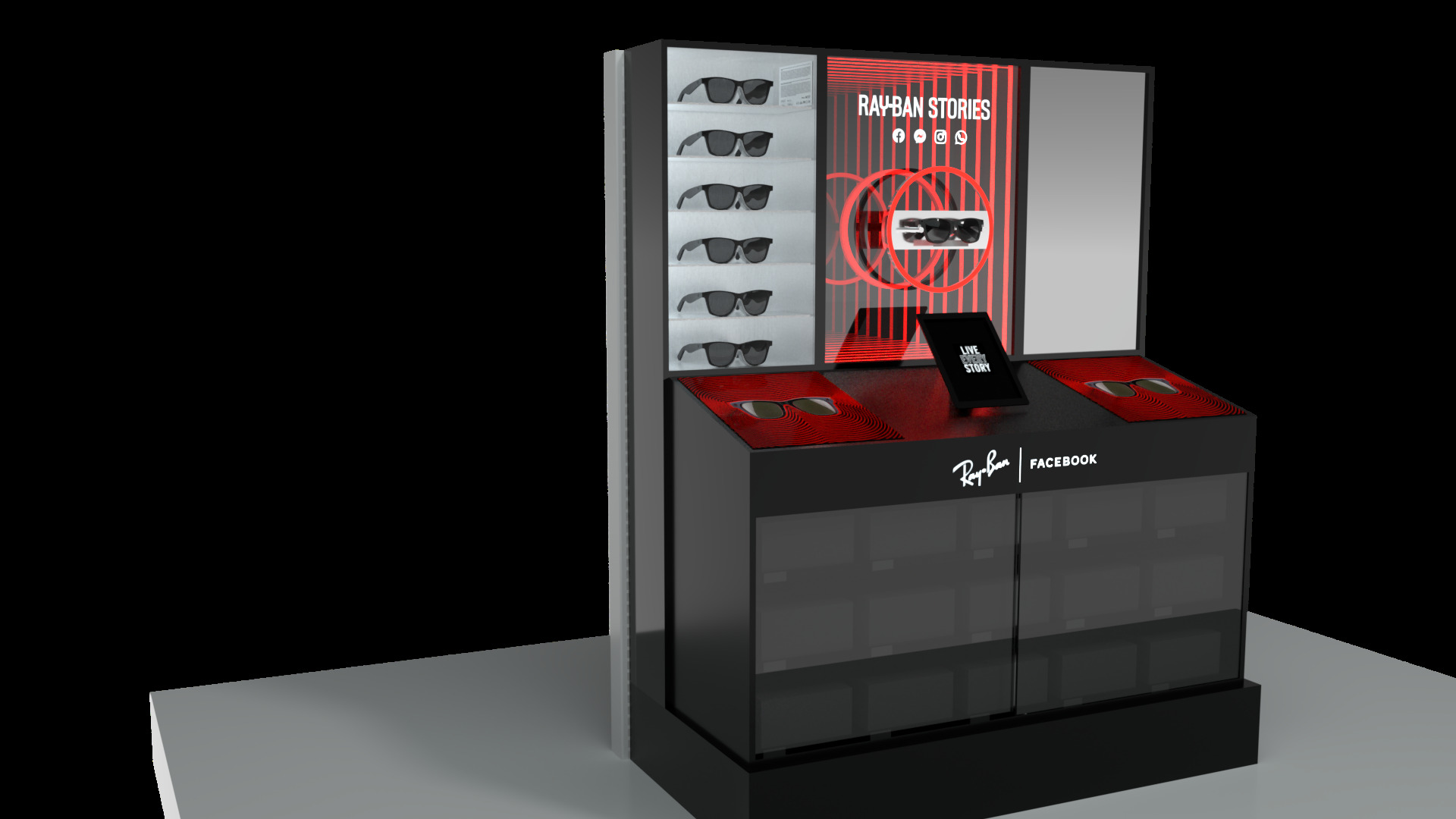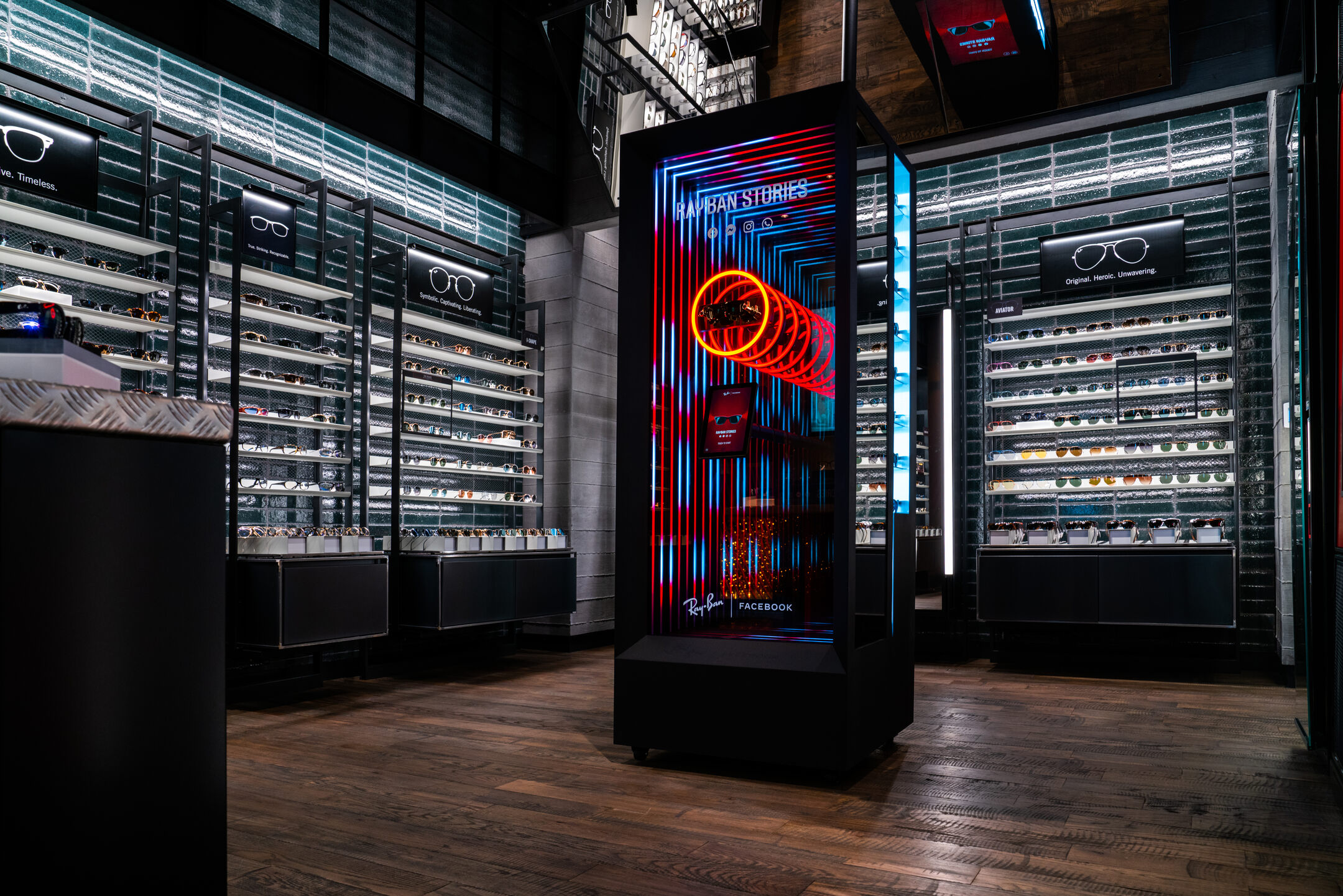 Coordinating a global rollout wasn't a simple task. But we threw the best of our operational, support, and logistical chops into the ring and emerged victorious.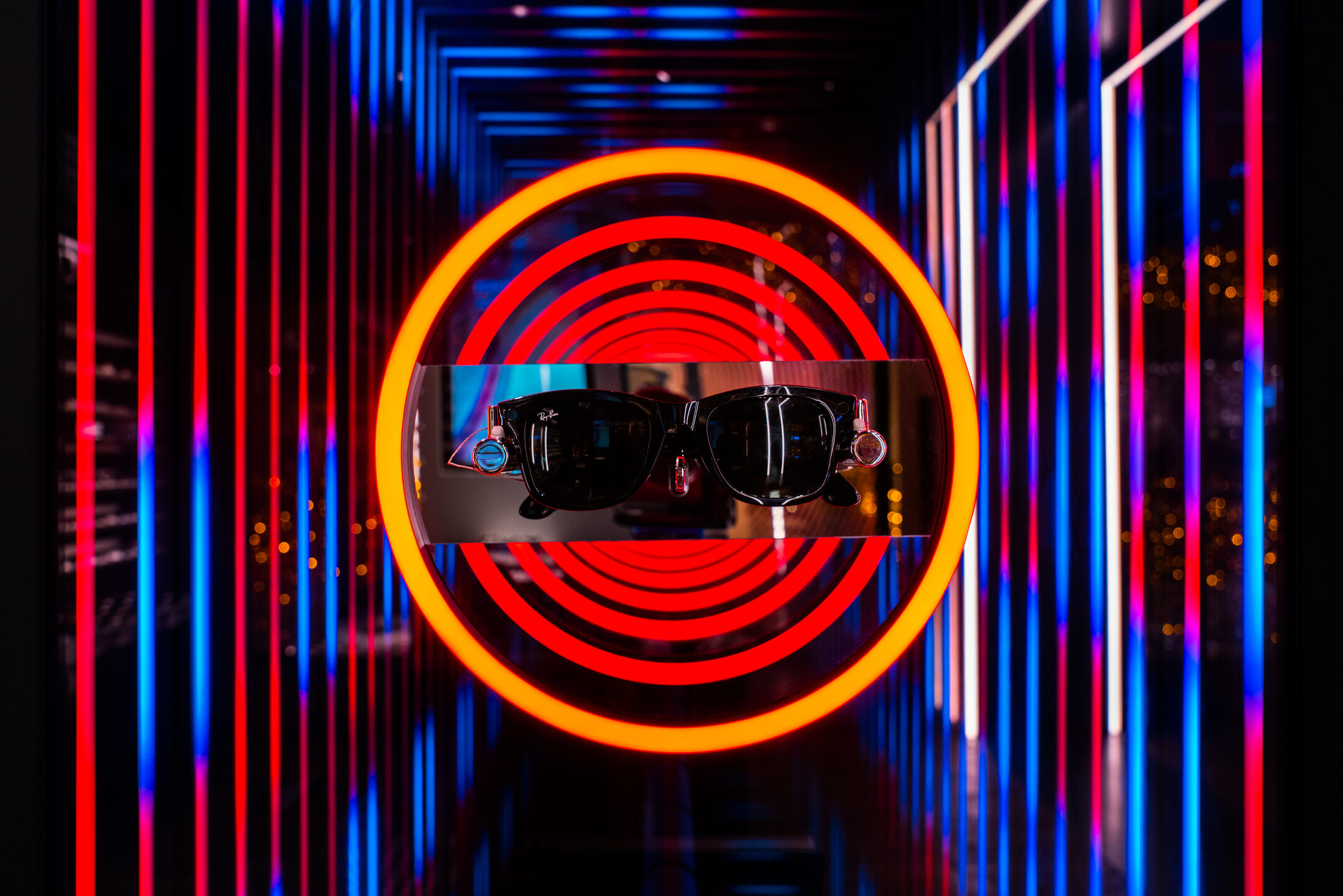 The Ray-Ban Stories activation also required us to apply our spatial design abilities. Working within the confines of a limited space forced us to think outside the metaphorical box, maximizing each and every cubic inch of a fixture's area. Each display also incorporated interactive elements.
This activation was the perfect way for us to level up. For one, it was our first foray into creating retail spaces. It also allowed us to prove that we can do more than just create one cool, temporary installation. It showed that we have the vision, tenacity, and ability to ideate and execute projects on a massive scale.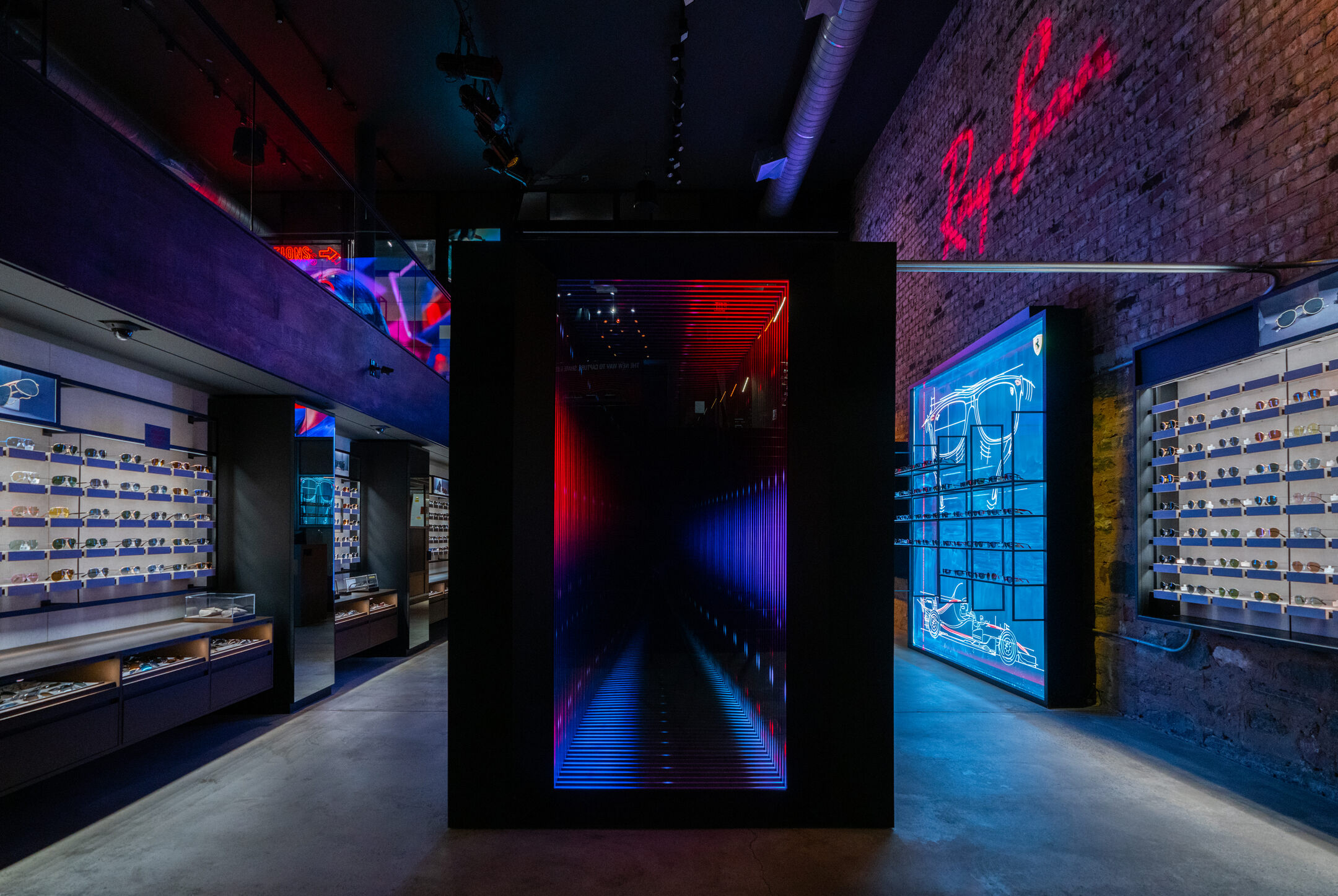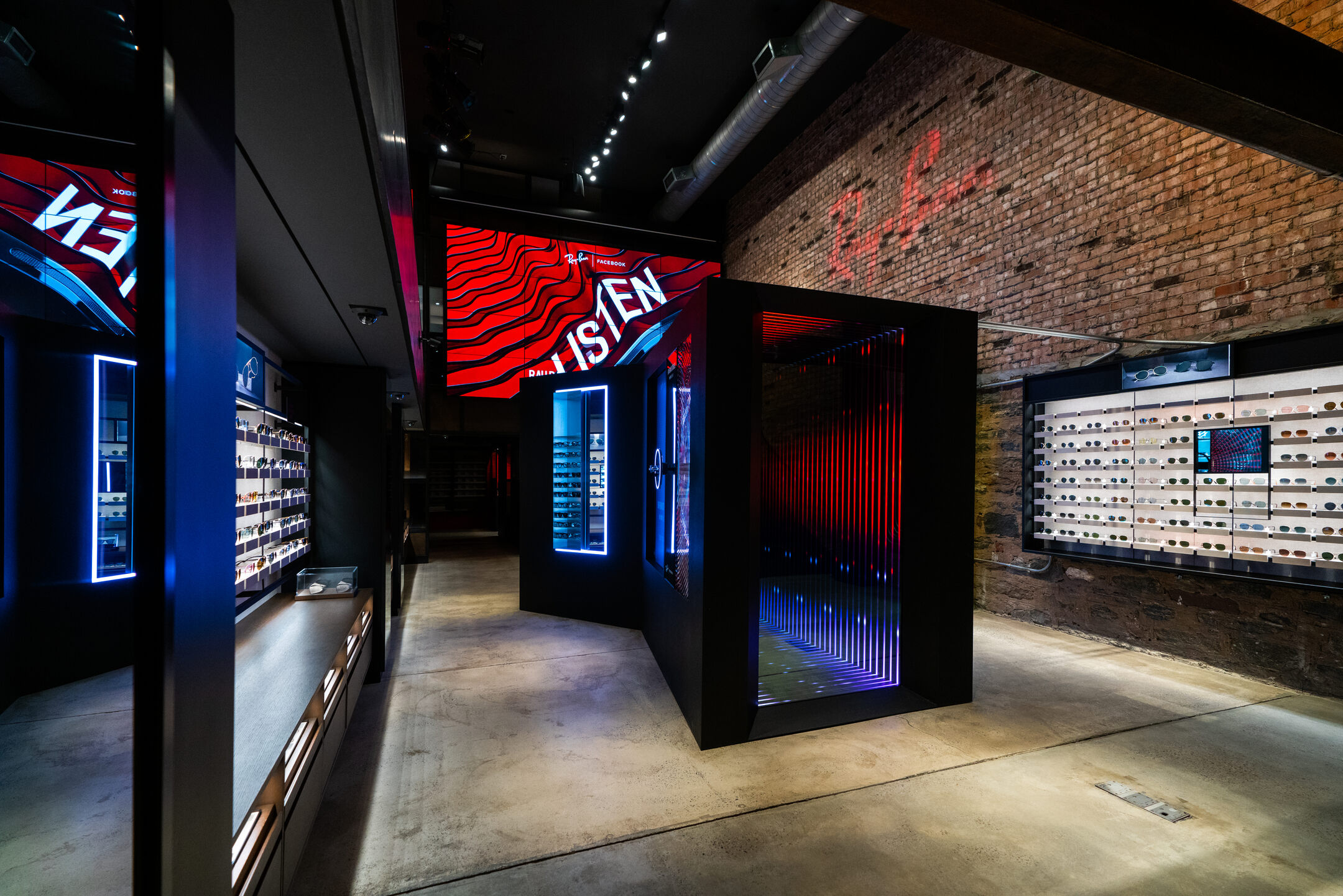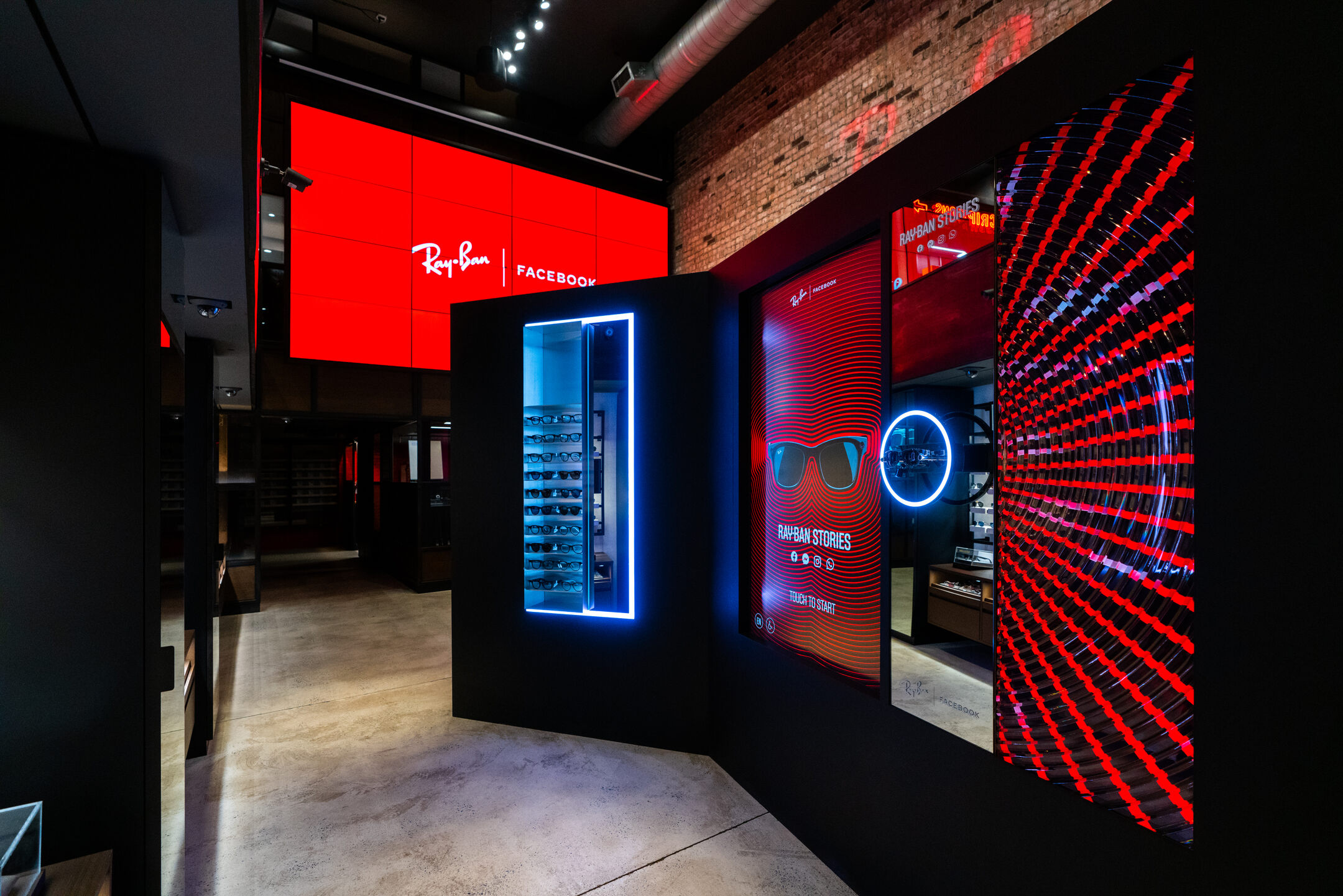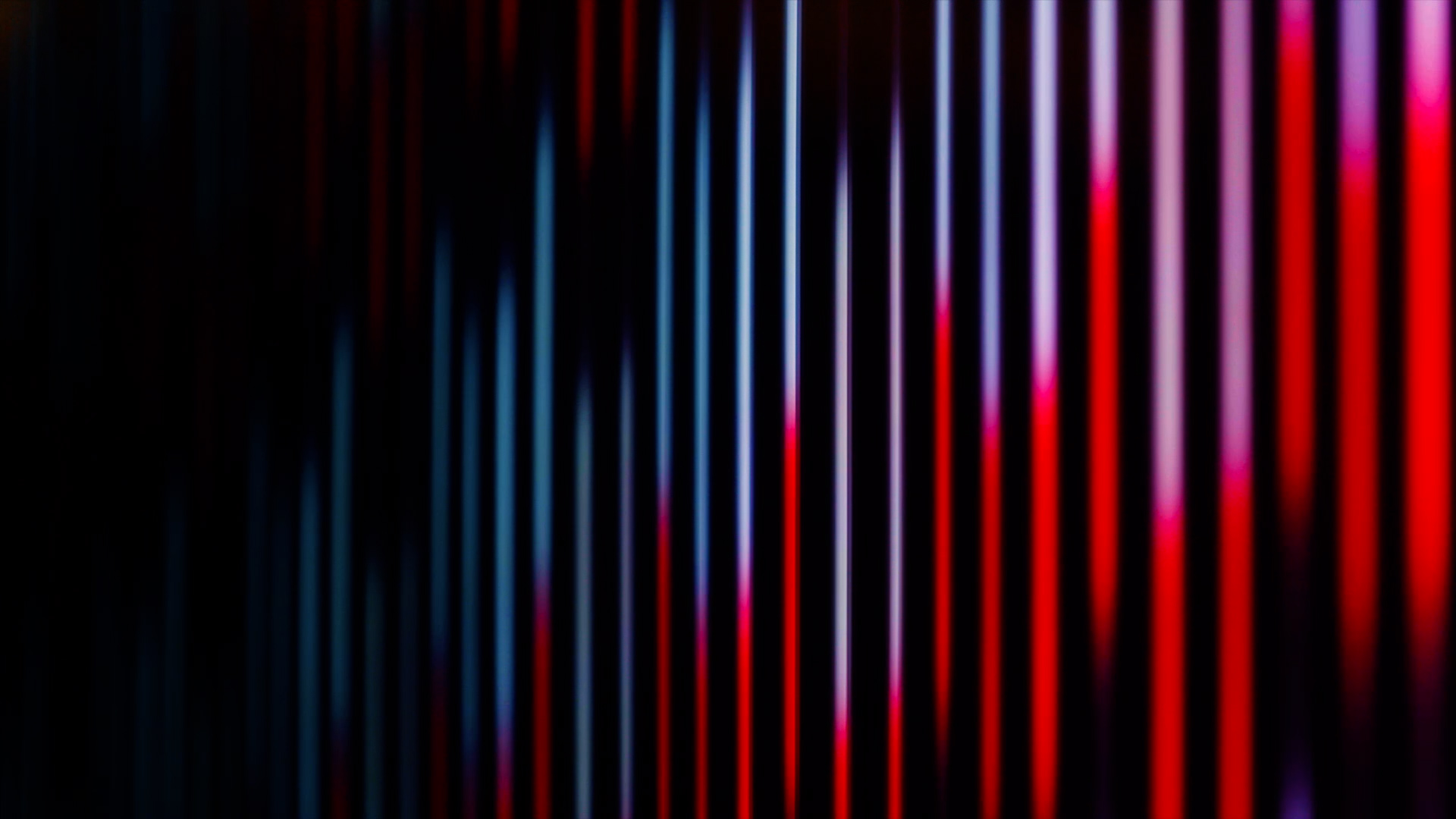 Scope
Creative Technology

Design
R&D / Prototyping
Global Logistics and installation
UX
Full production deployment
Operation / Support
Account & stakeholder management
Credits
Executive Producer: Paul Elsberg
Senior Producer: Mariana McCune
Executive Creative Director: Michael Fullman
Creative Director: David Stamatis, David Lehman
Art Director: Daniel Mannino
Senior Designer: Calvin Cheng
Creative Producers: Michael Lee, Sandra Paller
LED Animations: Tyler Lampe
Creative Technology Producer: Andrew Capeluto
Lead Programmer: Ben Benjamin
Creative Technologists: Zac Layman, Dom Ricci
Production Leads: Nico Yernazian