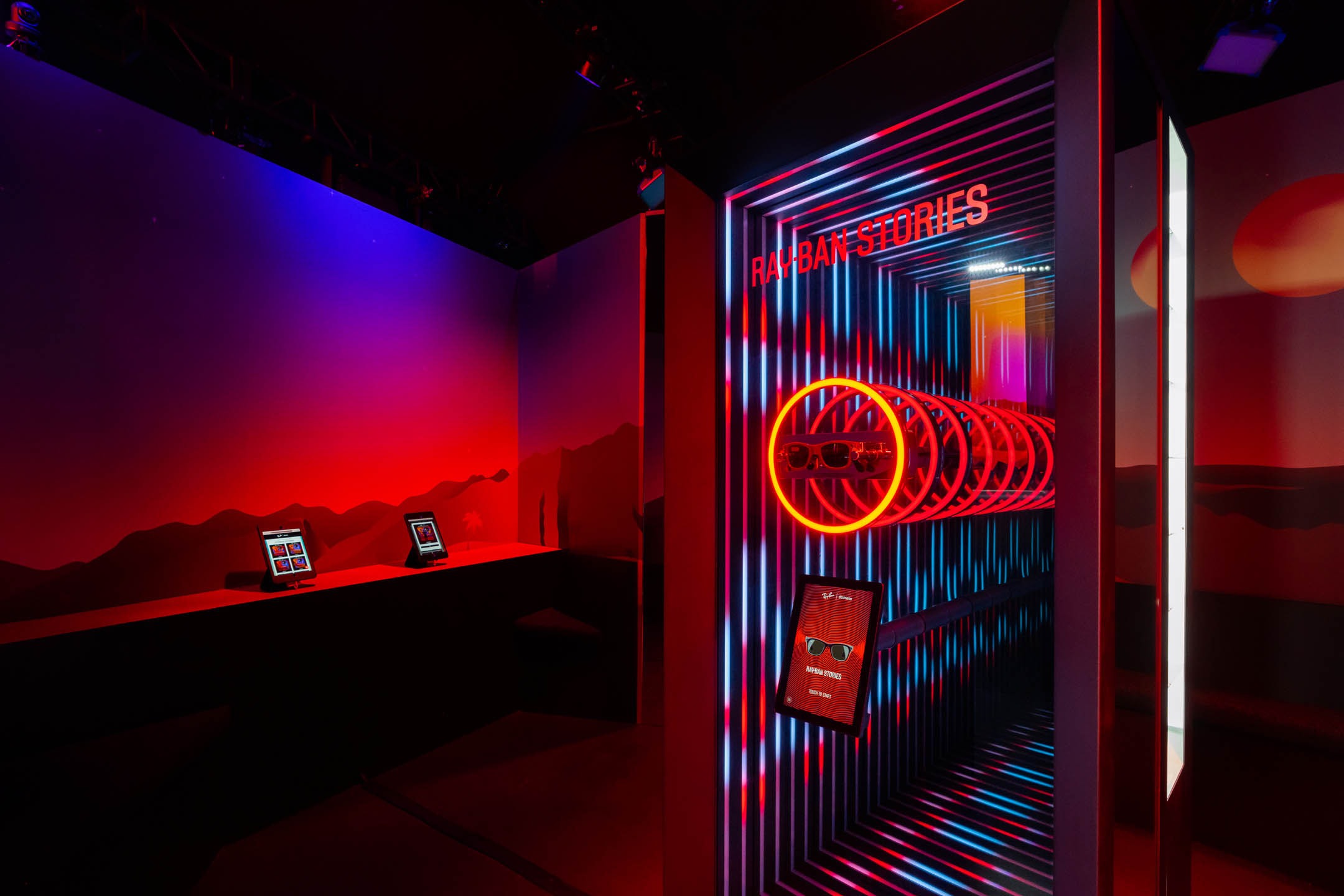 Ray-Ban x Coachella Sensorium
A Trip Through the Sonoran Desert
Anyone who's been to a music festival can tell you that they're a separate universe from reality. Time and space both become liminal and ephemeral, and the only thing that matters is the moment at hand. That's the exact essence that we tried to capture with the RayBan x Coachella Sensorium.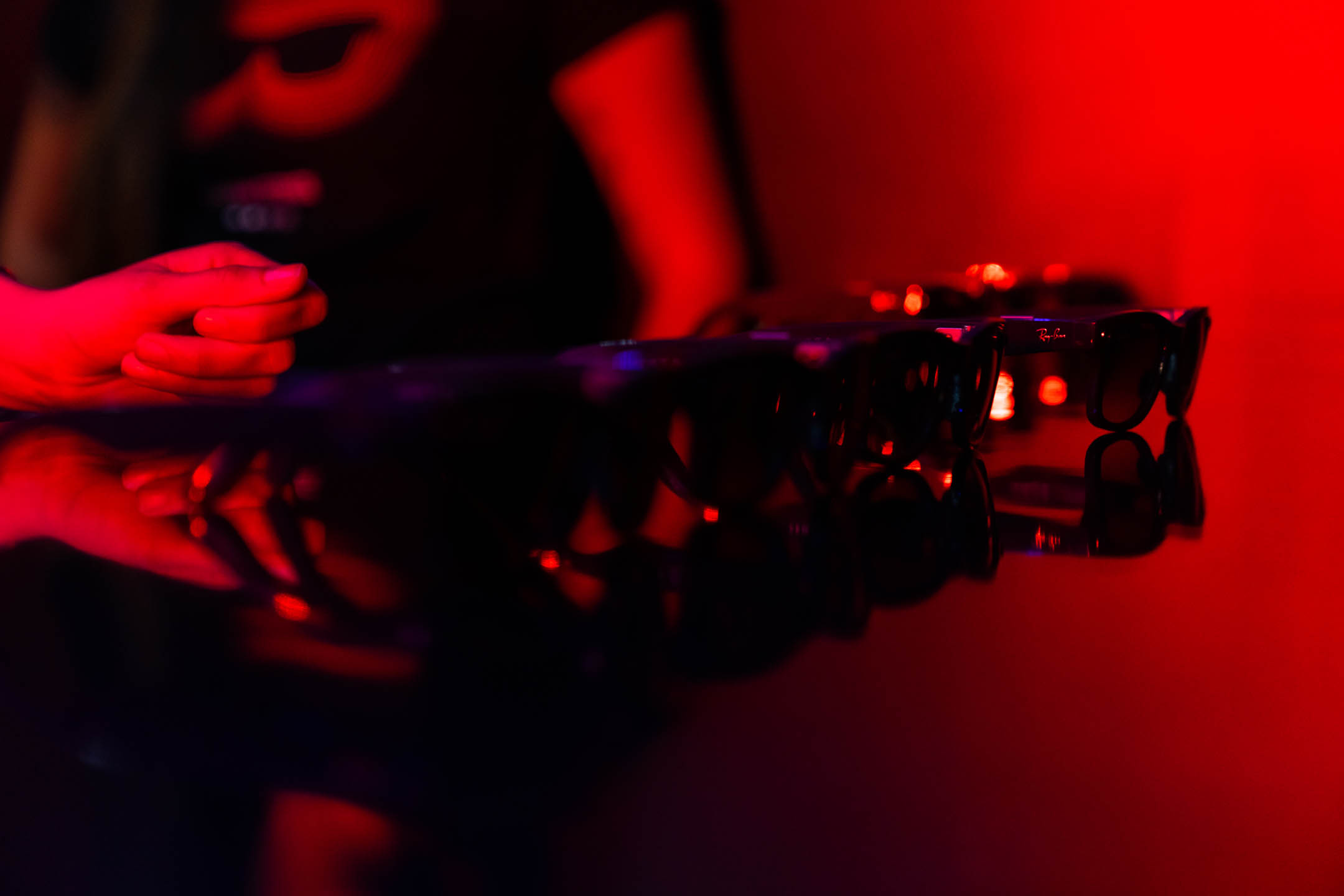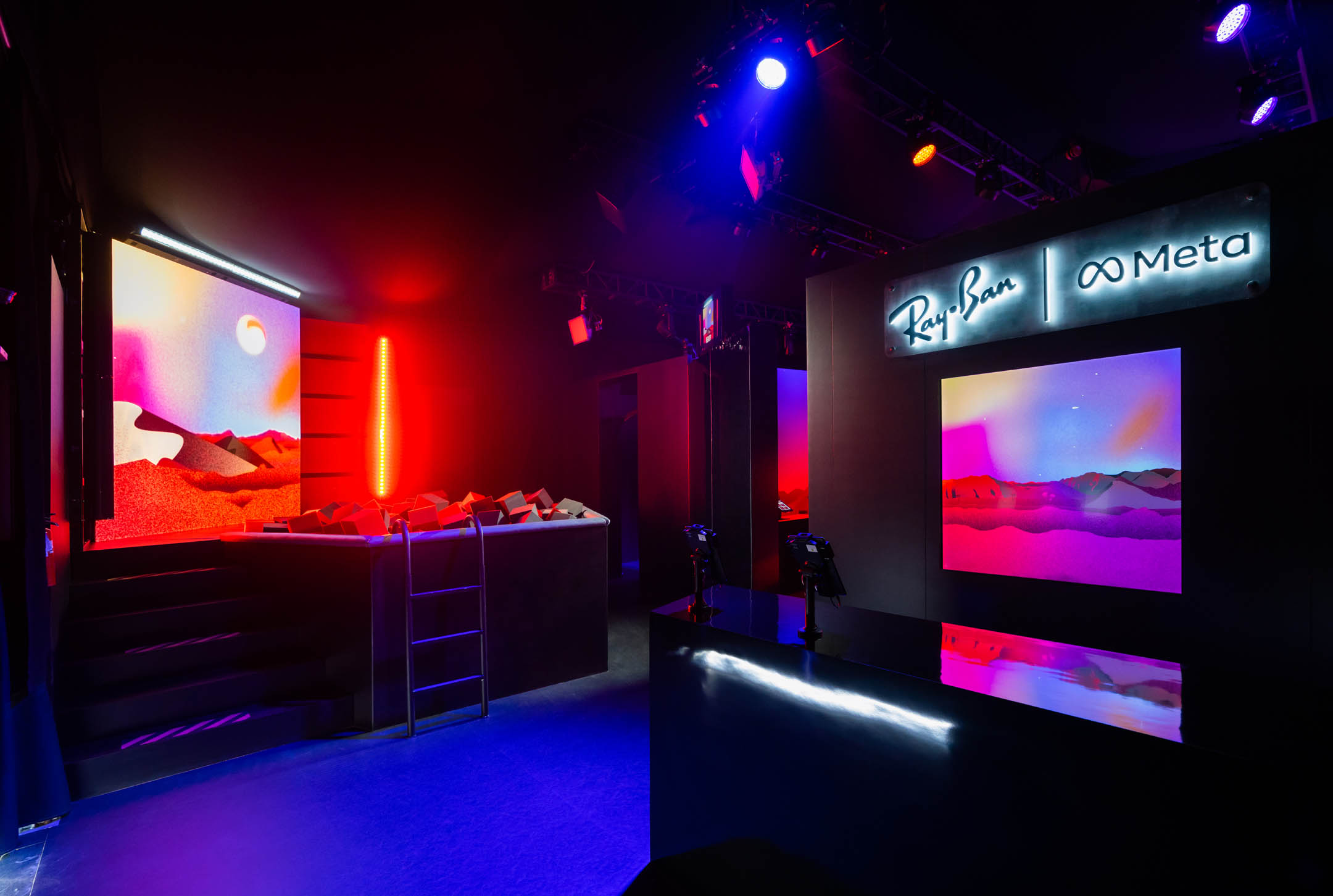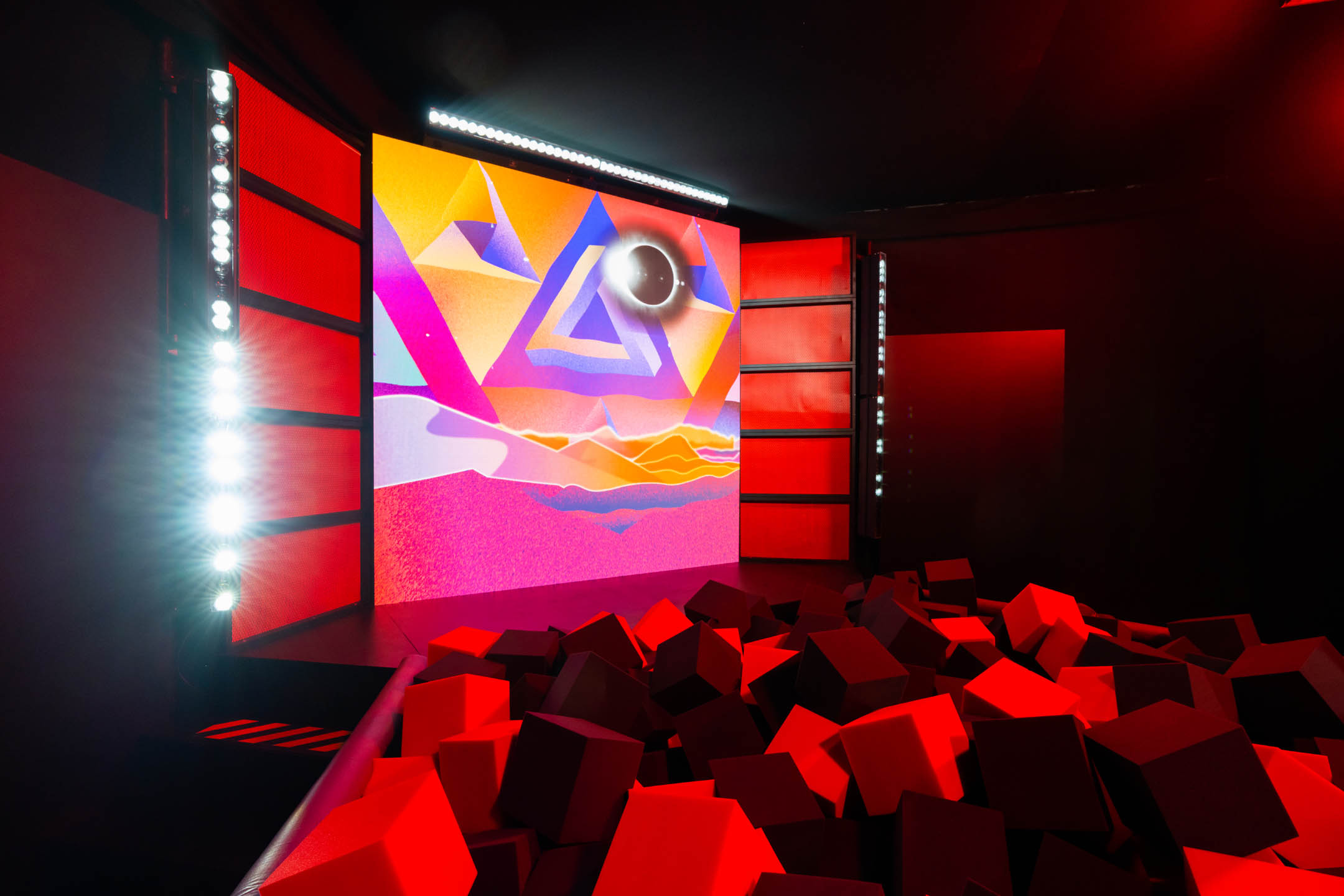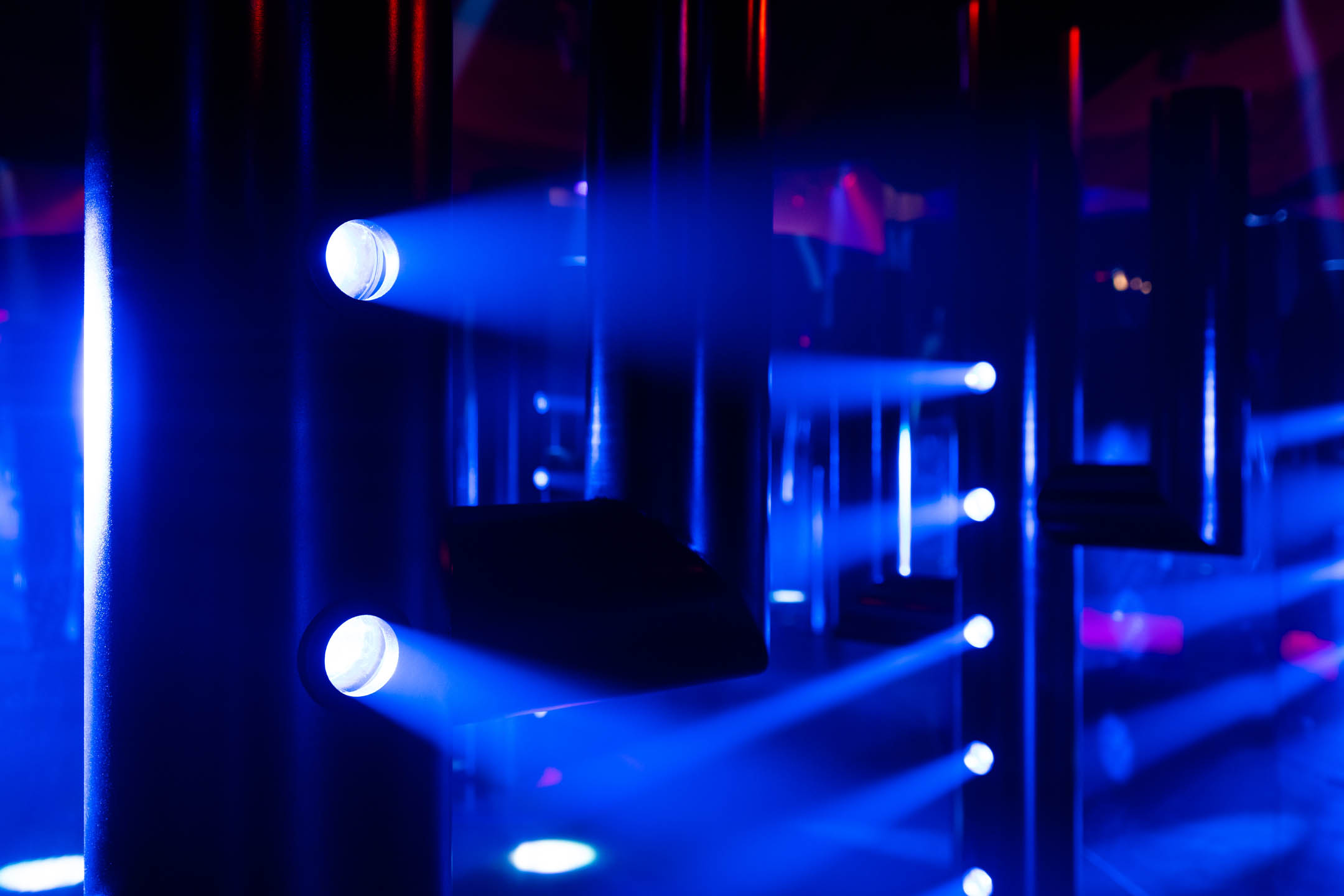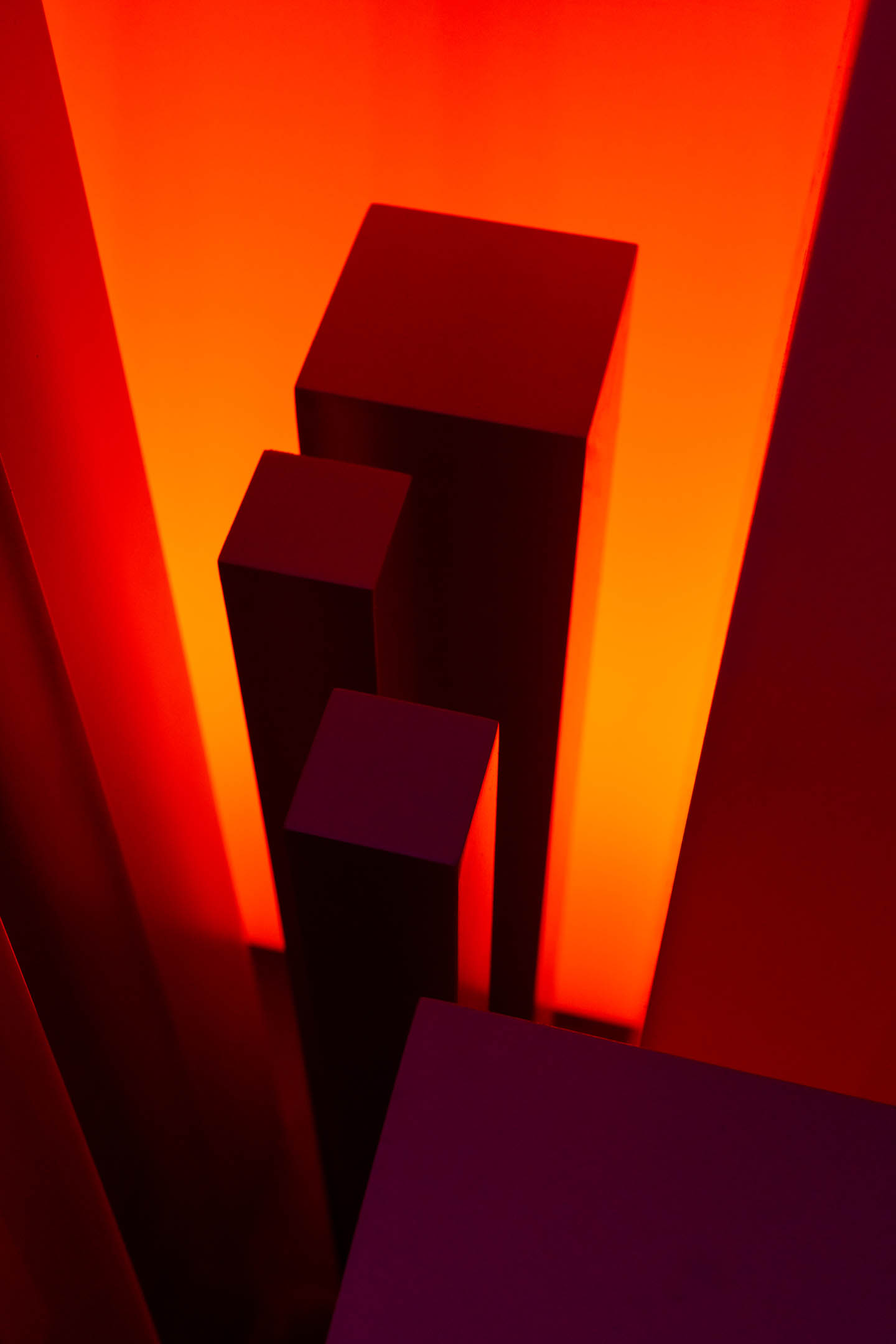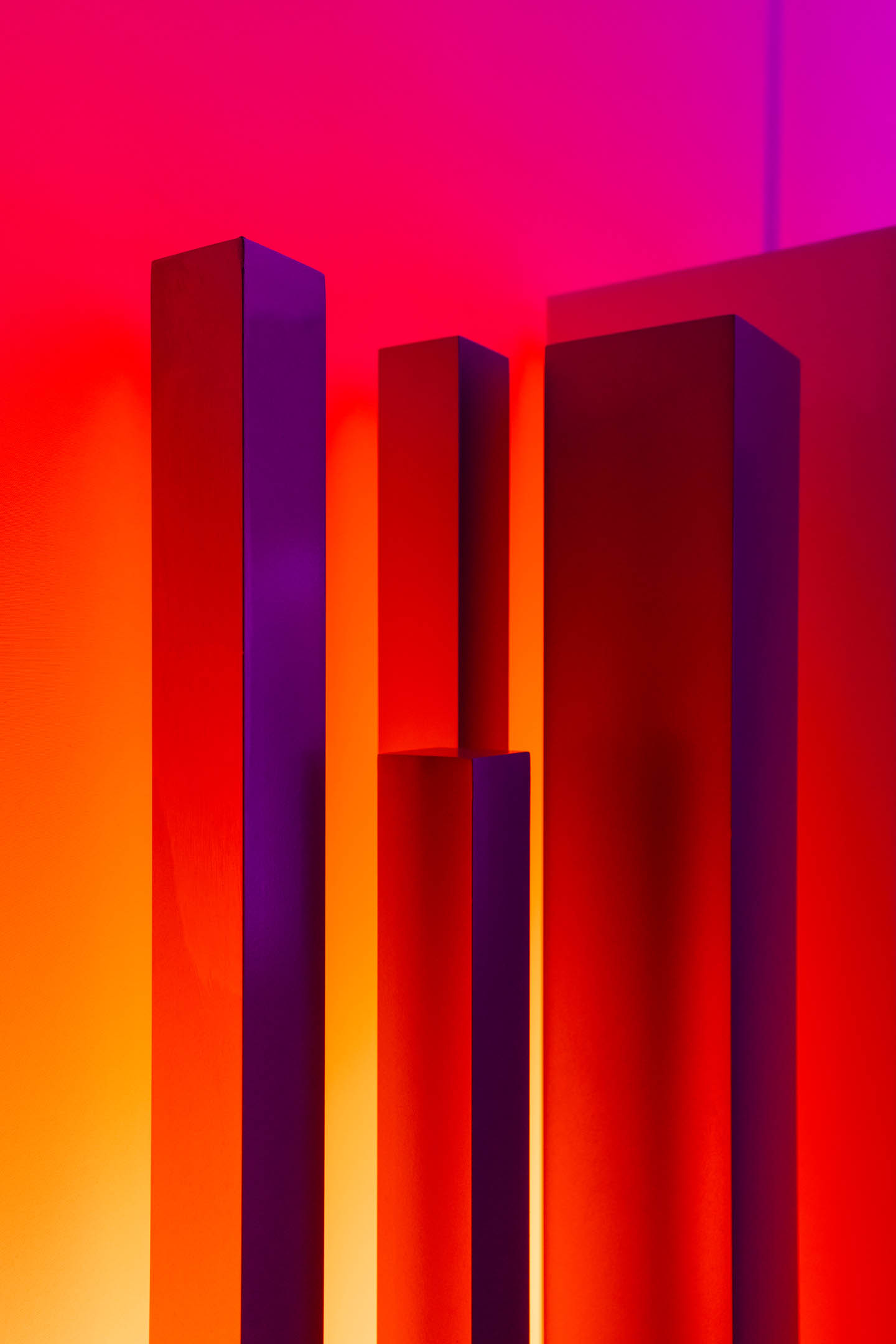 We'd worked with Ray-Ban before – back when we designed, produced, and distributed retail footprints for the Ray-Ban Stories glasses across three continents. Now, we were building on the foundation we'd laid with that project by combining its well-known brand with our main area of expertise: creating a unique experience.
Our mission involved beaming festival goers across several different landscapes in the Sonoran Desert. Over the course of 6 individual rooms (hidden away in an unassuming white-walled structure), we crafted an interactive audiovisual journey to take guests on a jaunt through an energy ritual dreamspace beginning in the heart of the Sonoran and ending in a tropical desert oasis. The spaces included fixtures like super-reflective cactuses embedded with concert lights and interactive pillars of light that responded to visitors' movements. We even wrote the voice-over script for the installation, a wise spirit guardian that led visitors from room to room.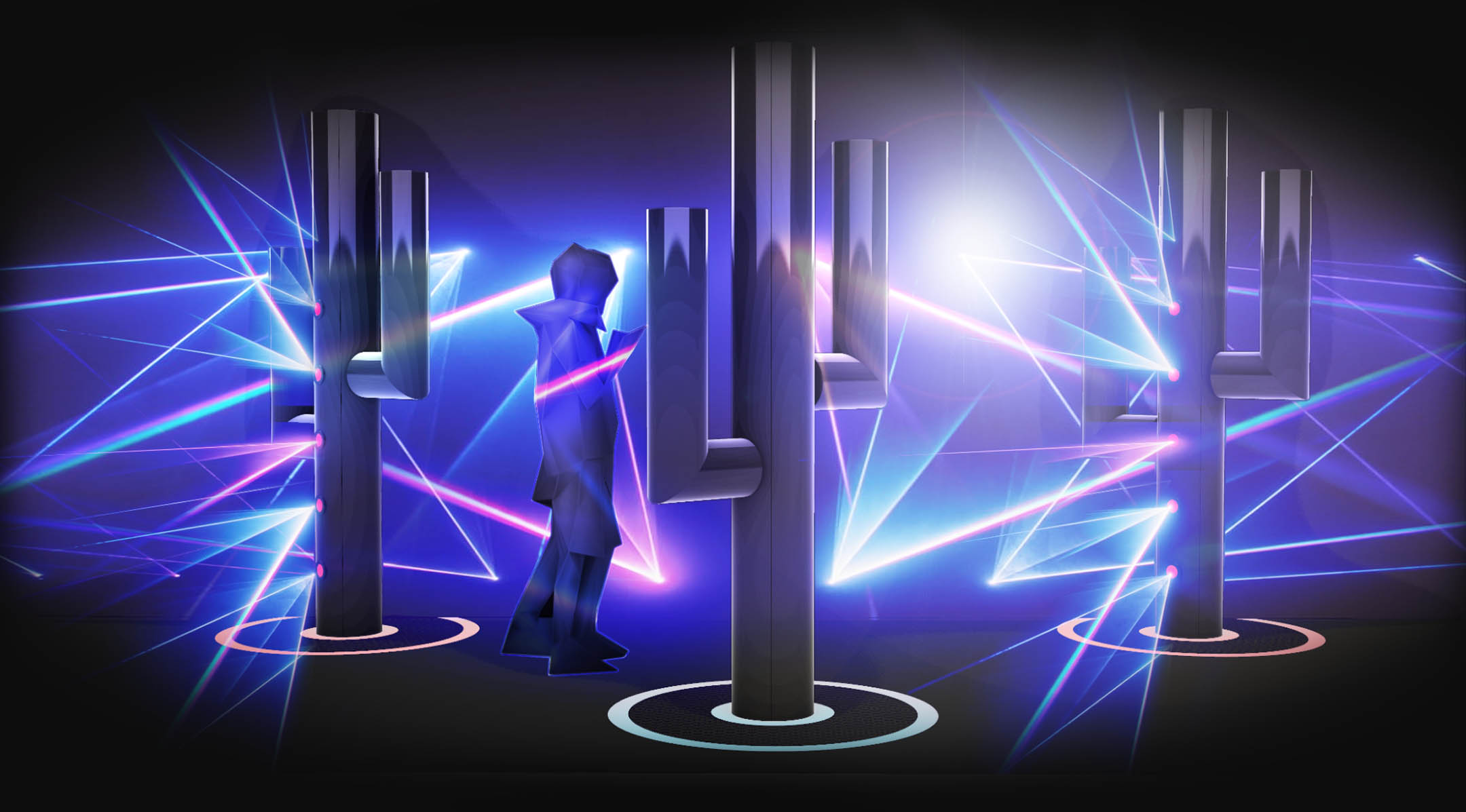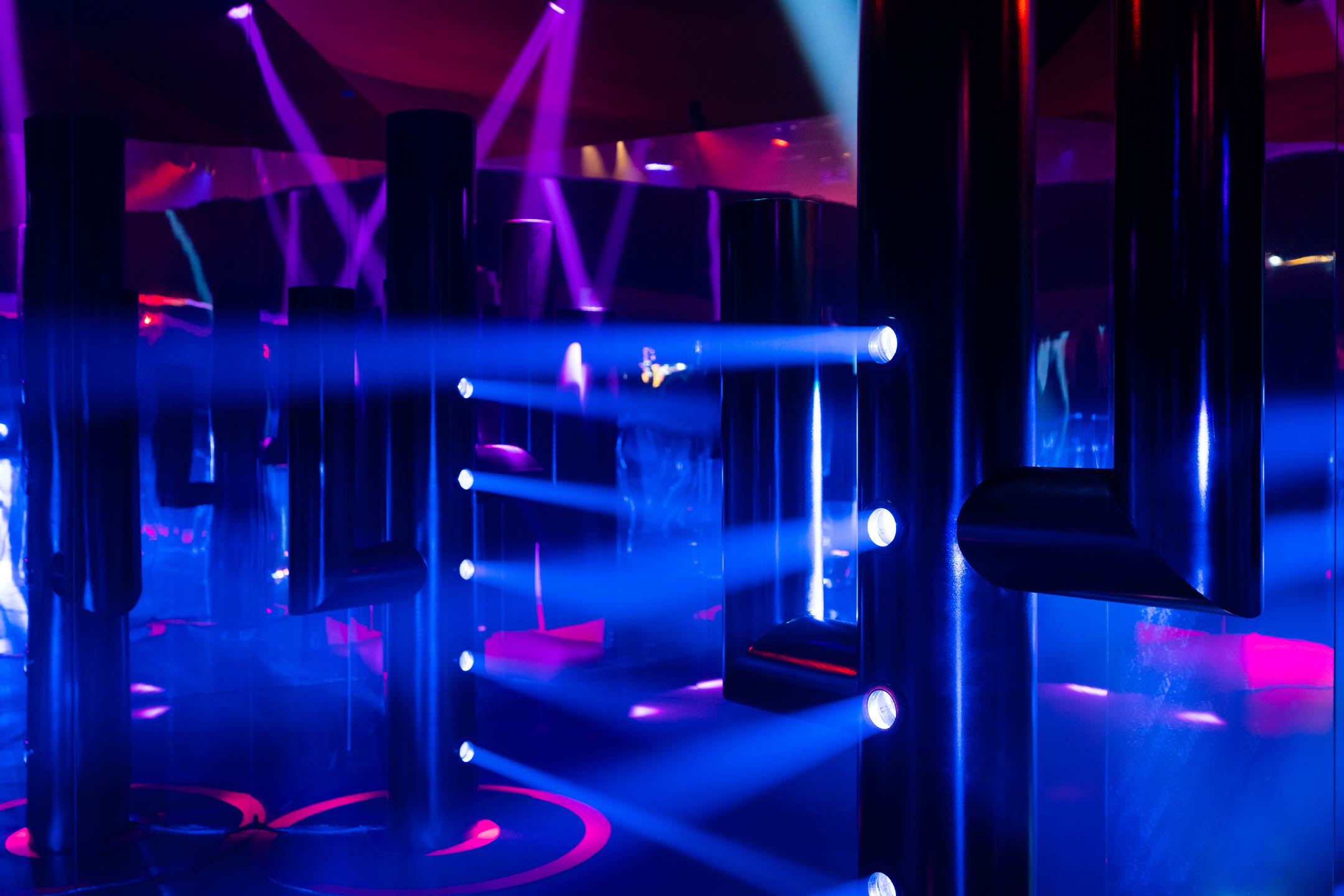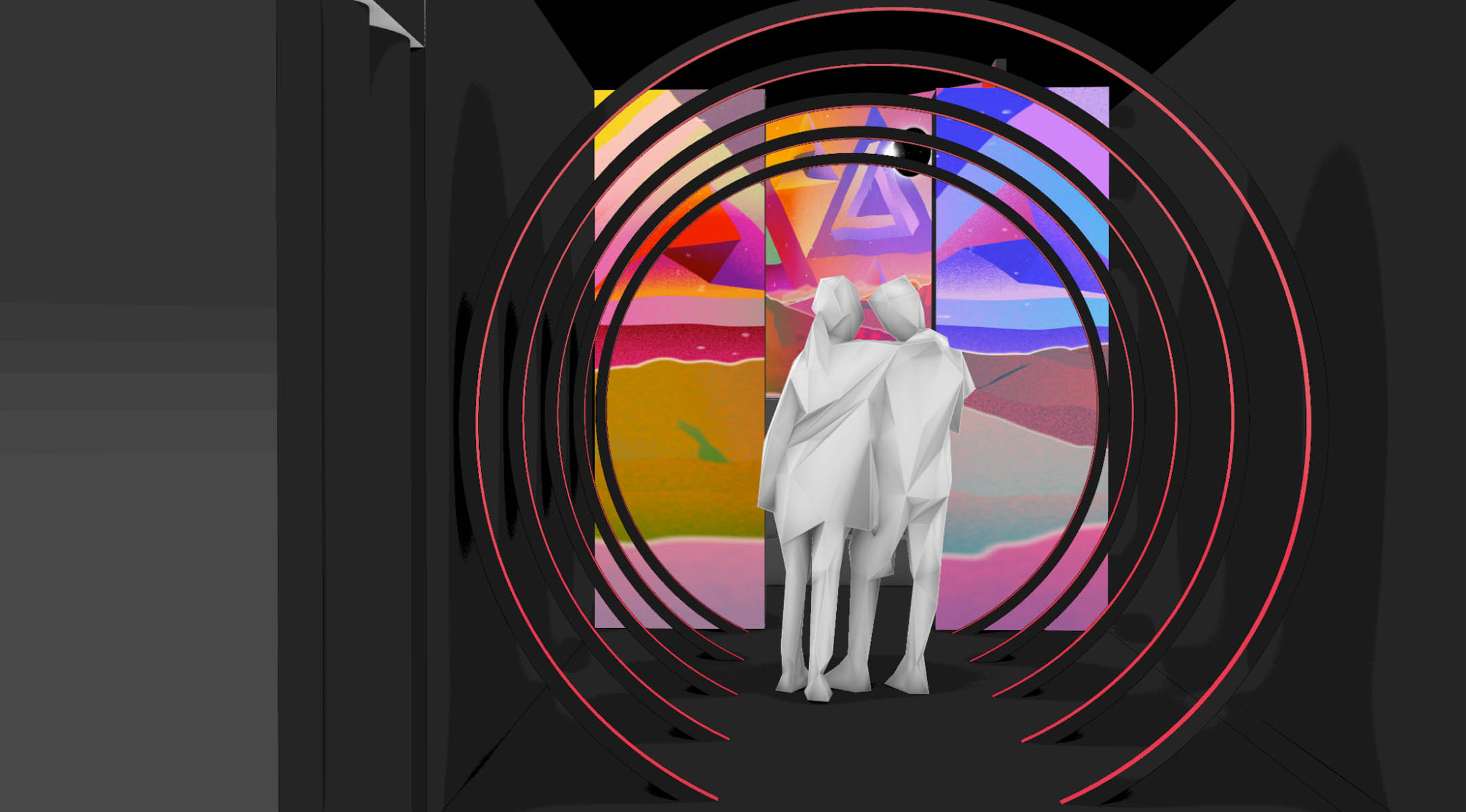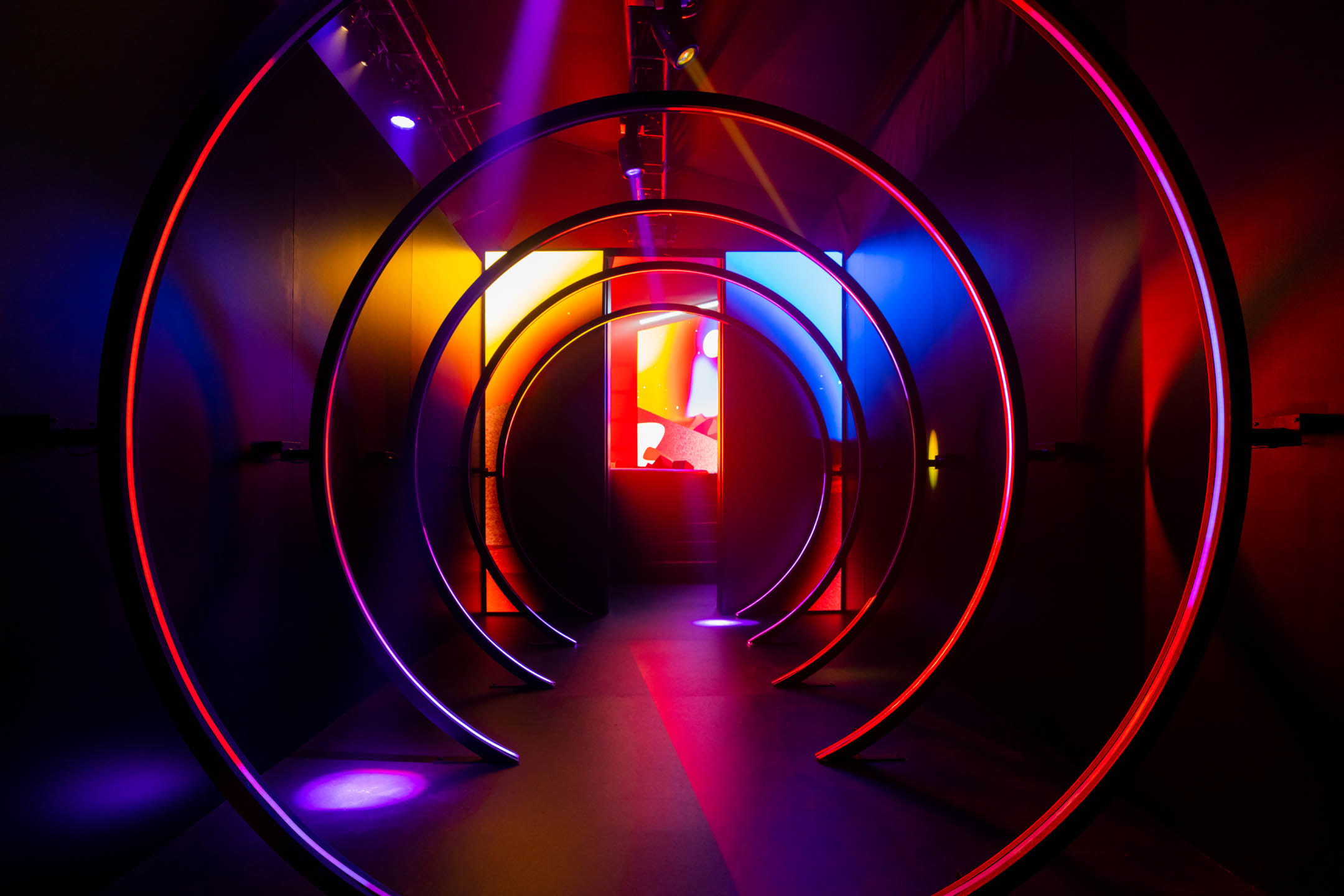 To build the Ray-Ban x Coachella Sensorium we relied on several of our main proficiencies like audio / visual design and production, UX design, operational and support management, and installation planning and fabrication. With so many interested parties and such a tight timeframe, we also had to pay close attention to account and stakeholder management.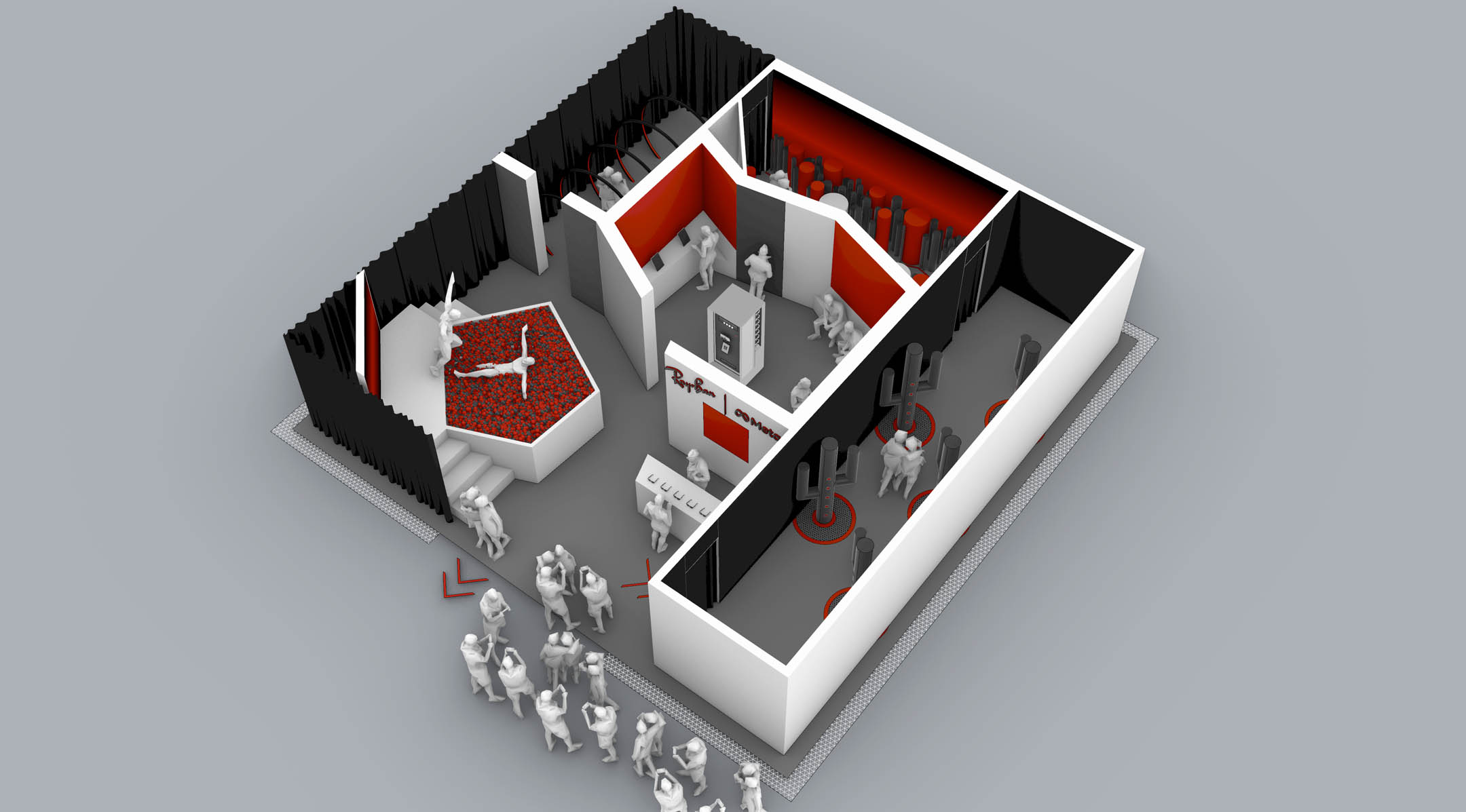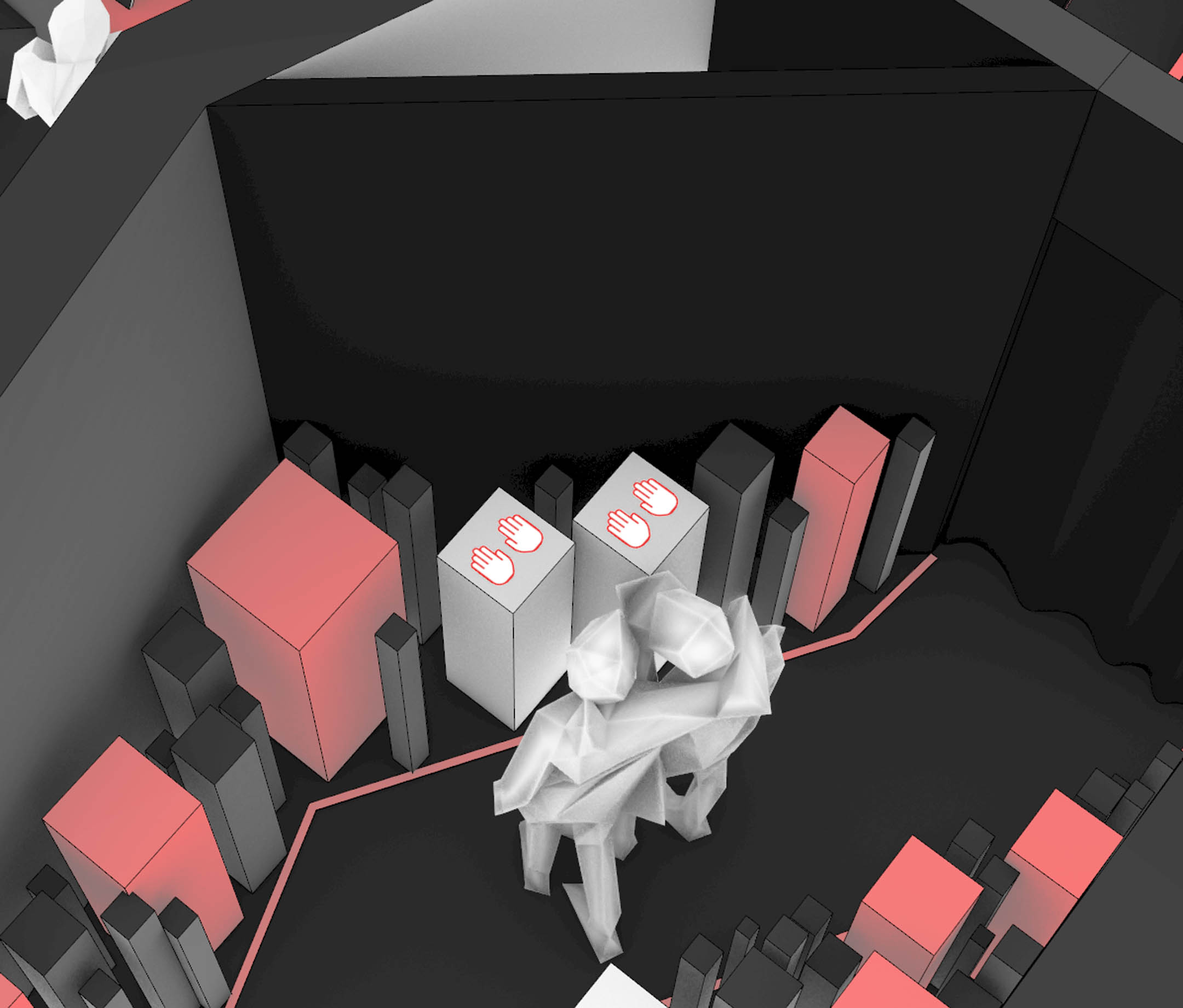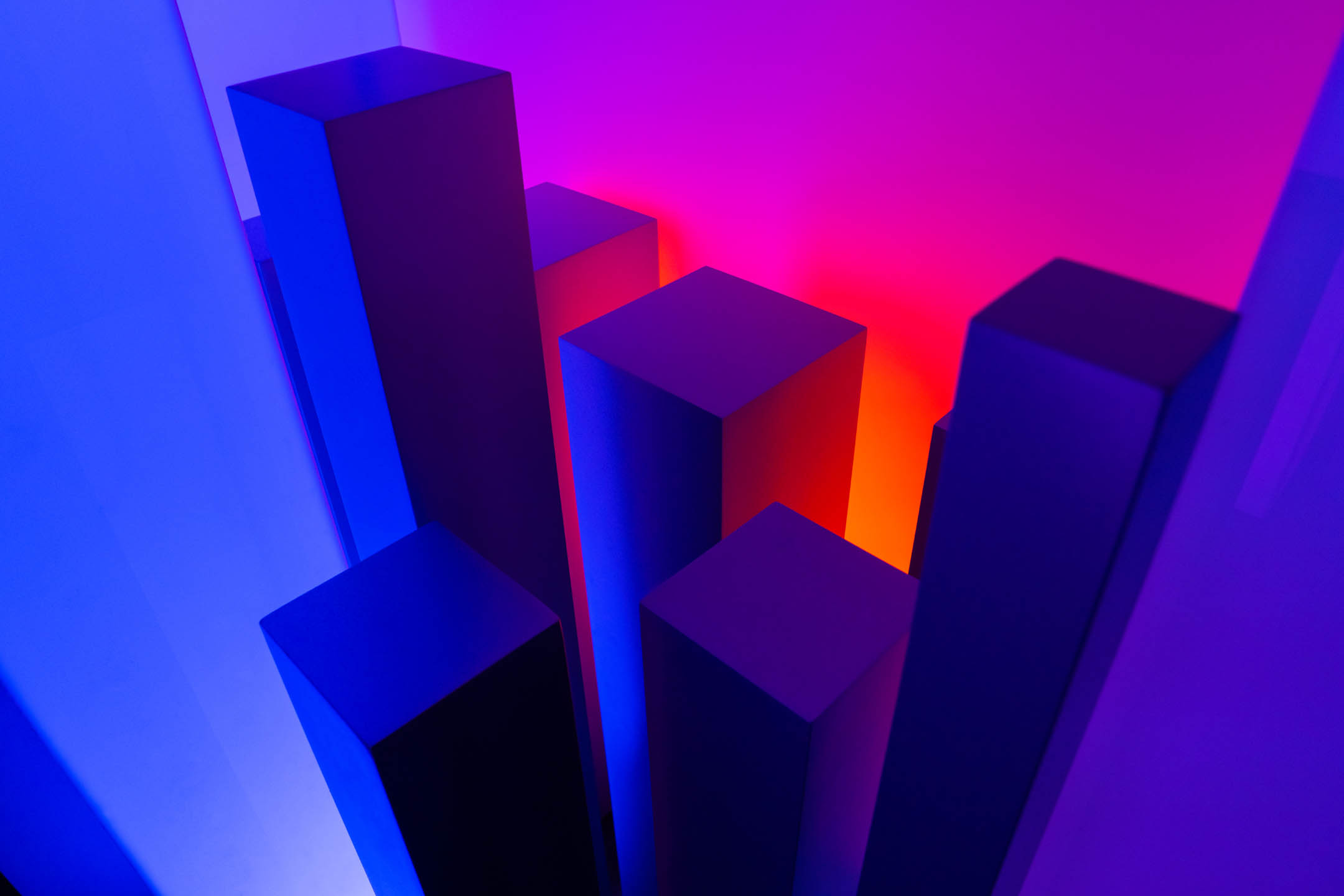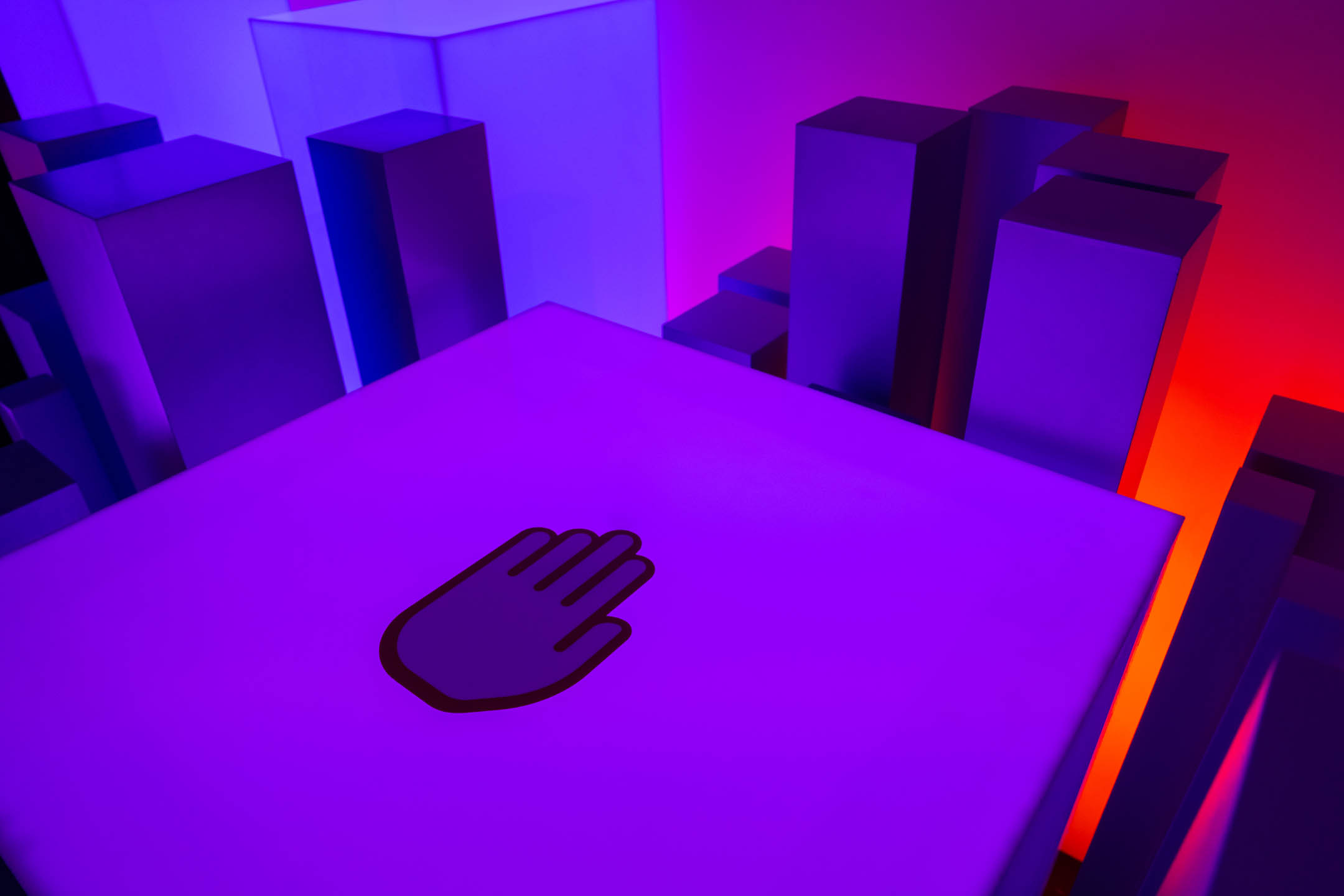 One of our main goals with the project was to create an immersive and interactive experience. We didn't just want events happening around visitors – they had to be a part of it. To do that, we created fixtures that required guests to physically interface with them. And to help guests really get a feel for Ray-Ban's Stories glasses, each room required them to snap some photos using the glasses. Then, they had the opportunity to upload them to a social media platform.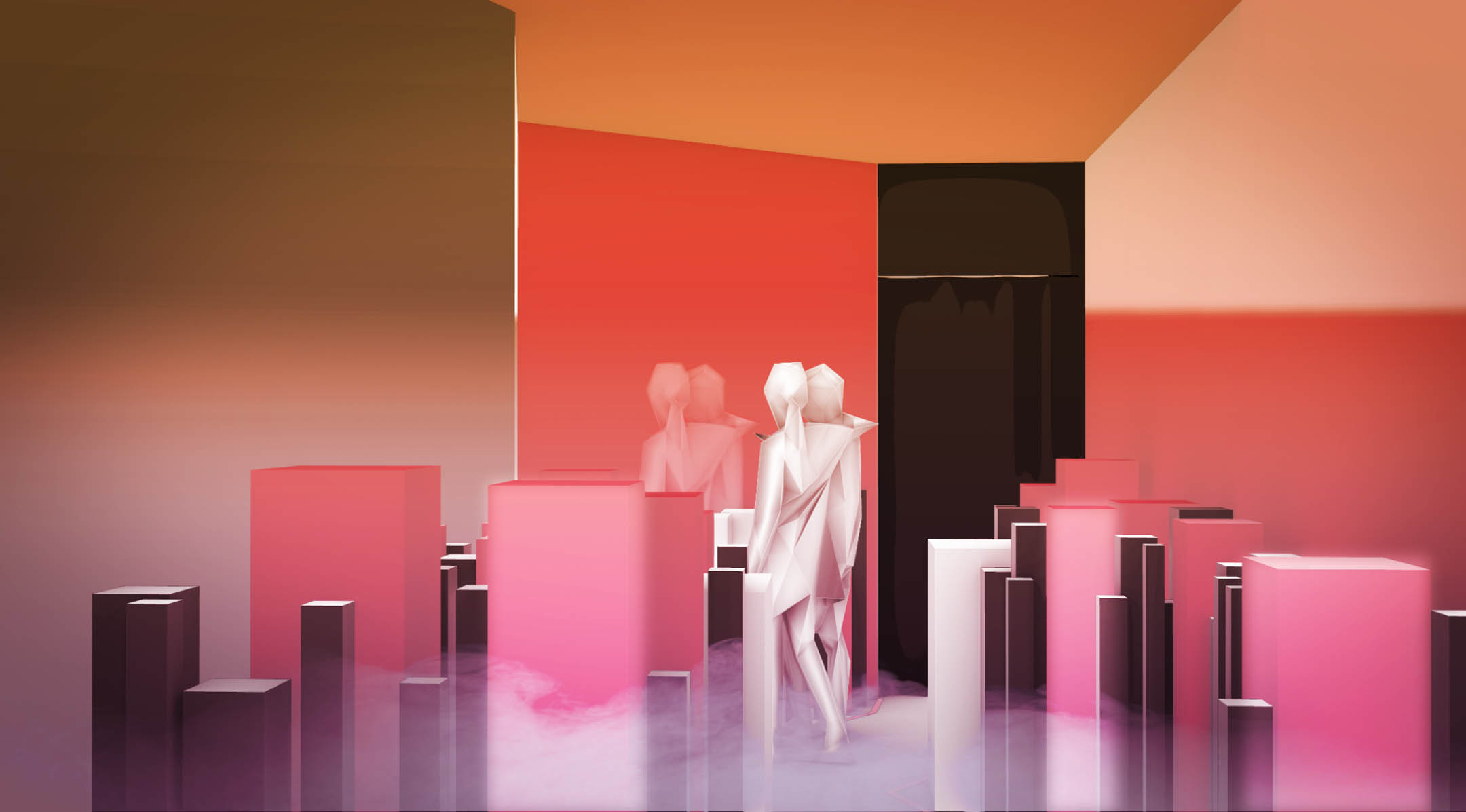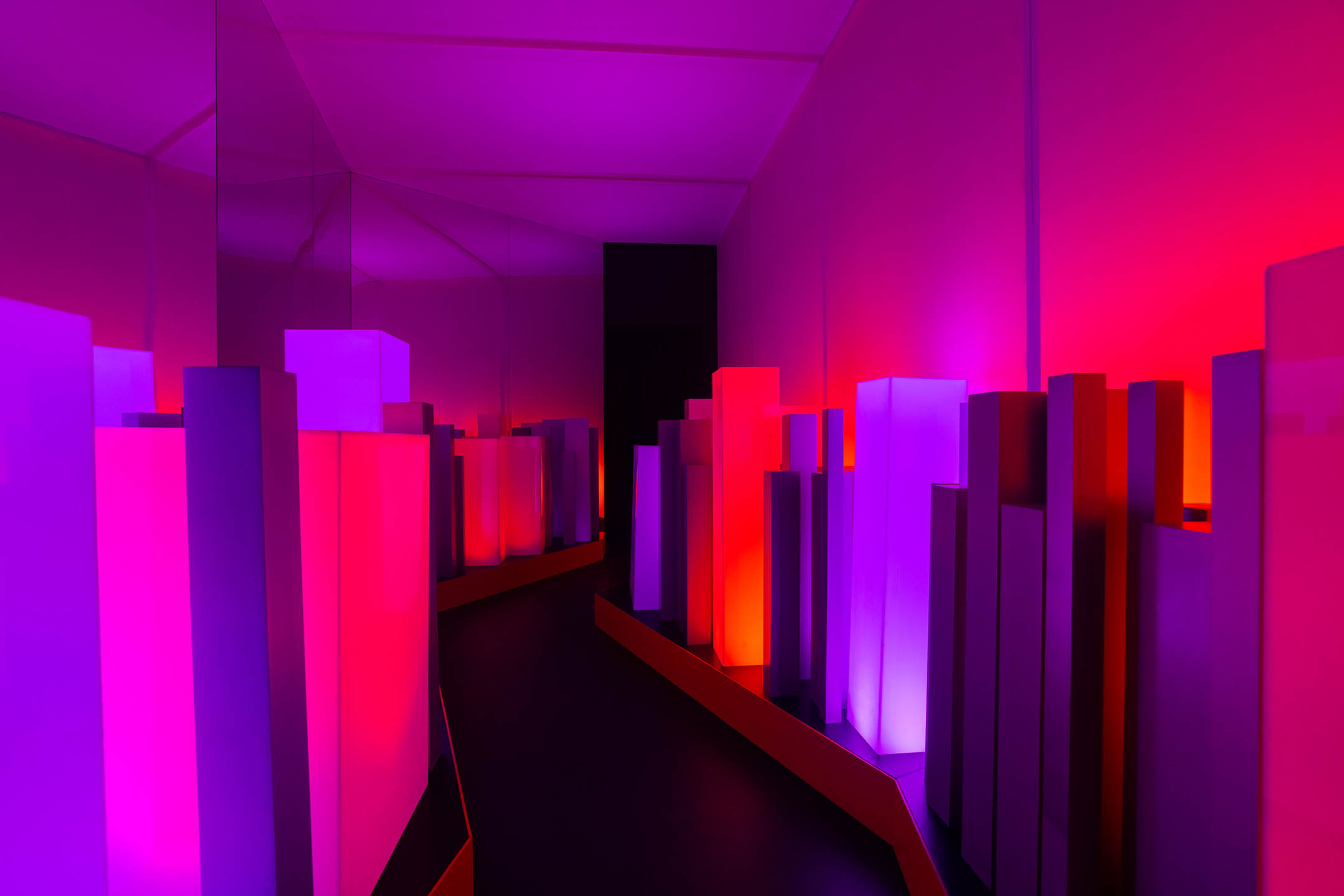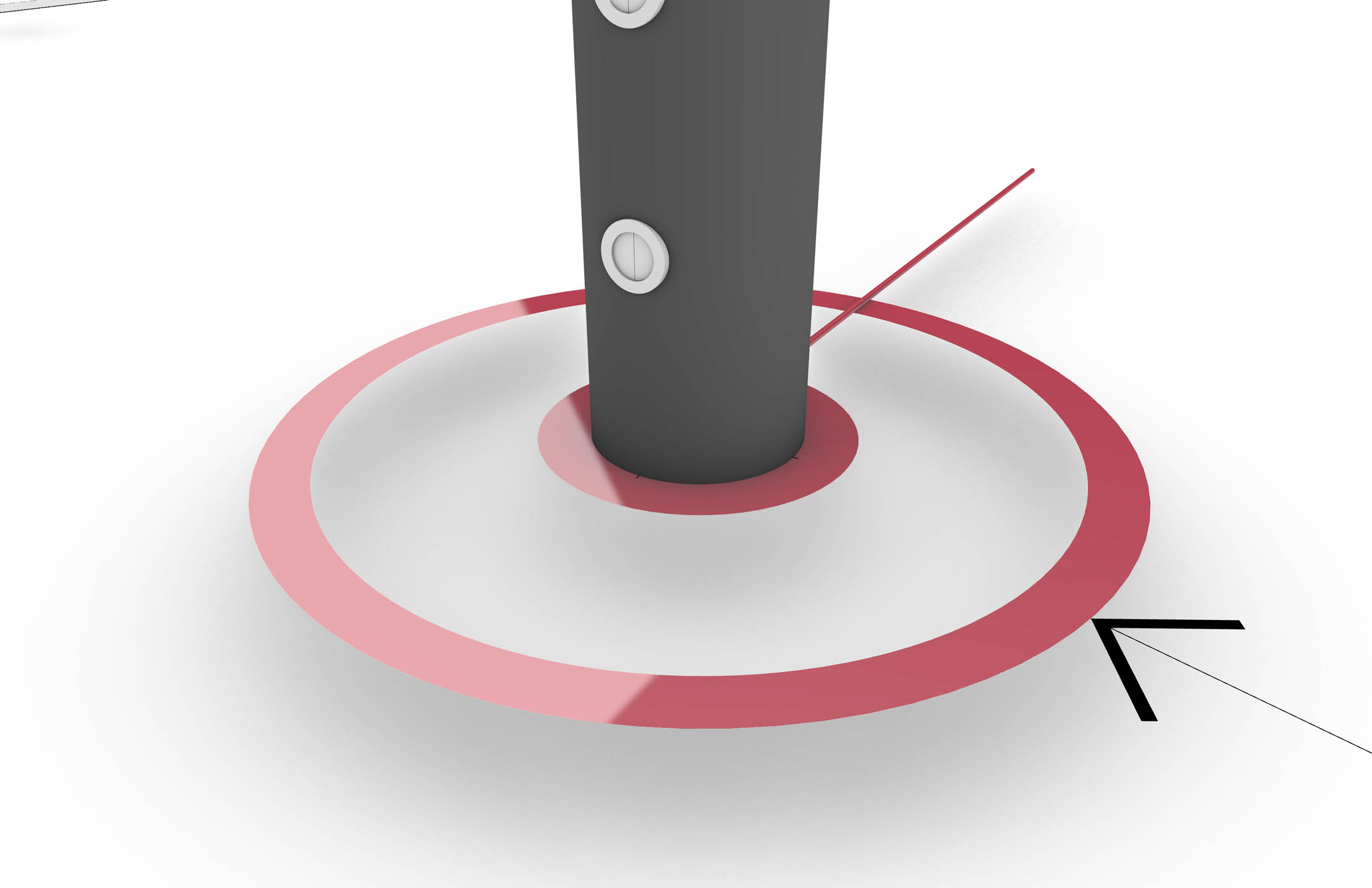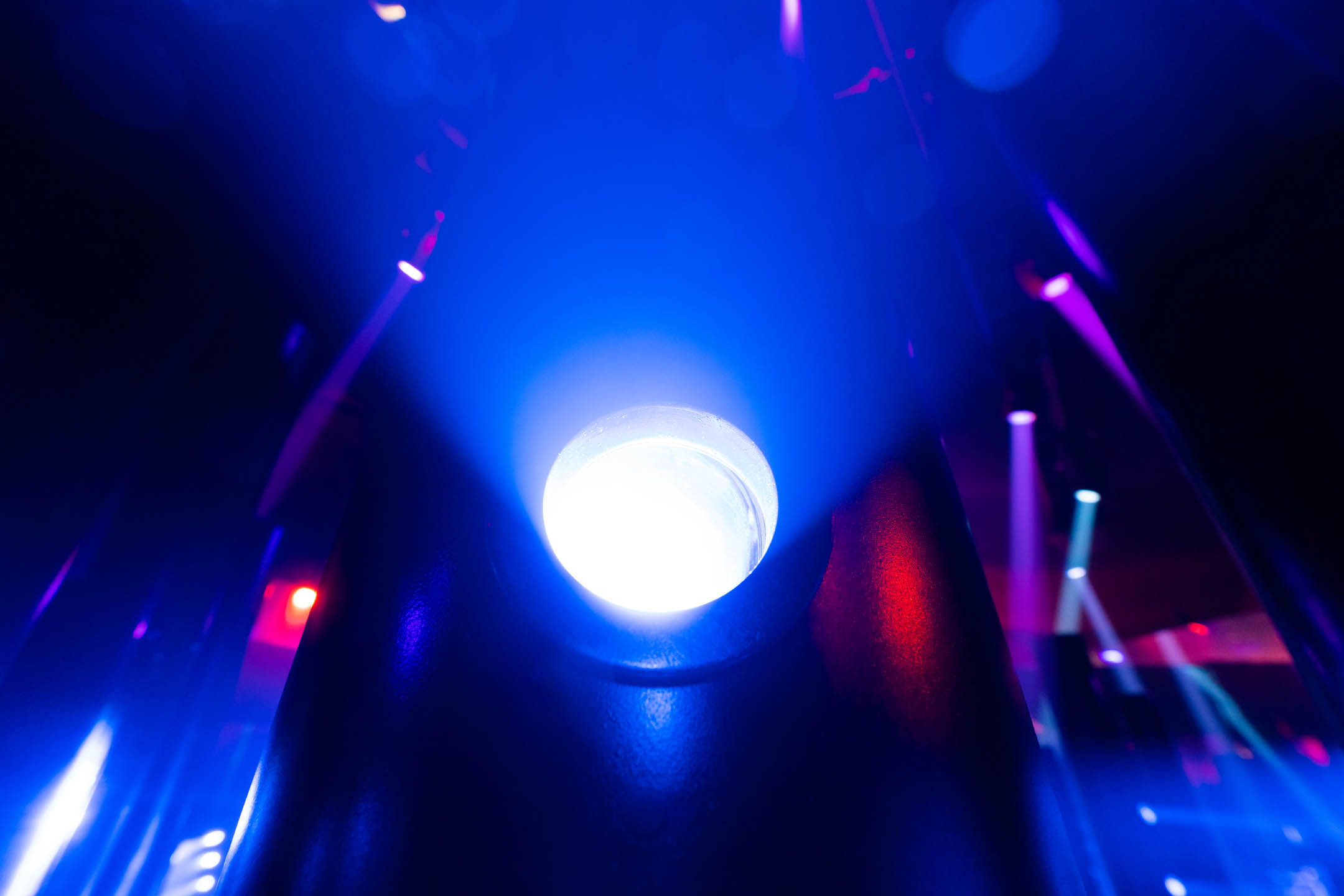 A truly one-of-a-kind experience with an established brand, the Ray-Ban x Coachella Sensorium let us take our knowledge of the product, our relationship with the brand, and our love of the festival, and combine them to bring something unique to life. Interactive experiences are our main discipline, and this one helped us bring a household name into one of the biggest music festivals in the world today.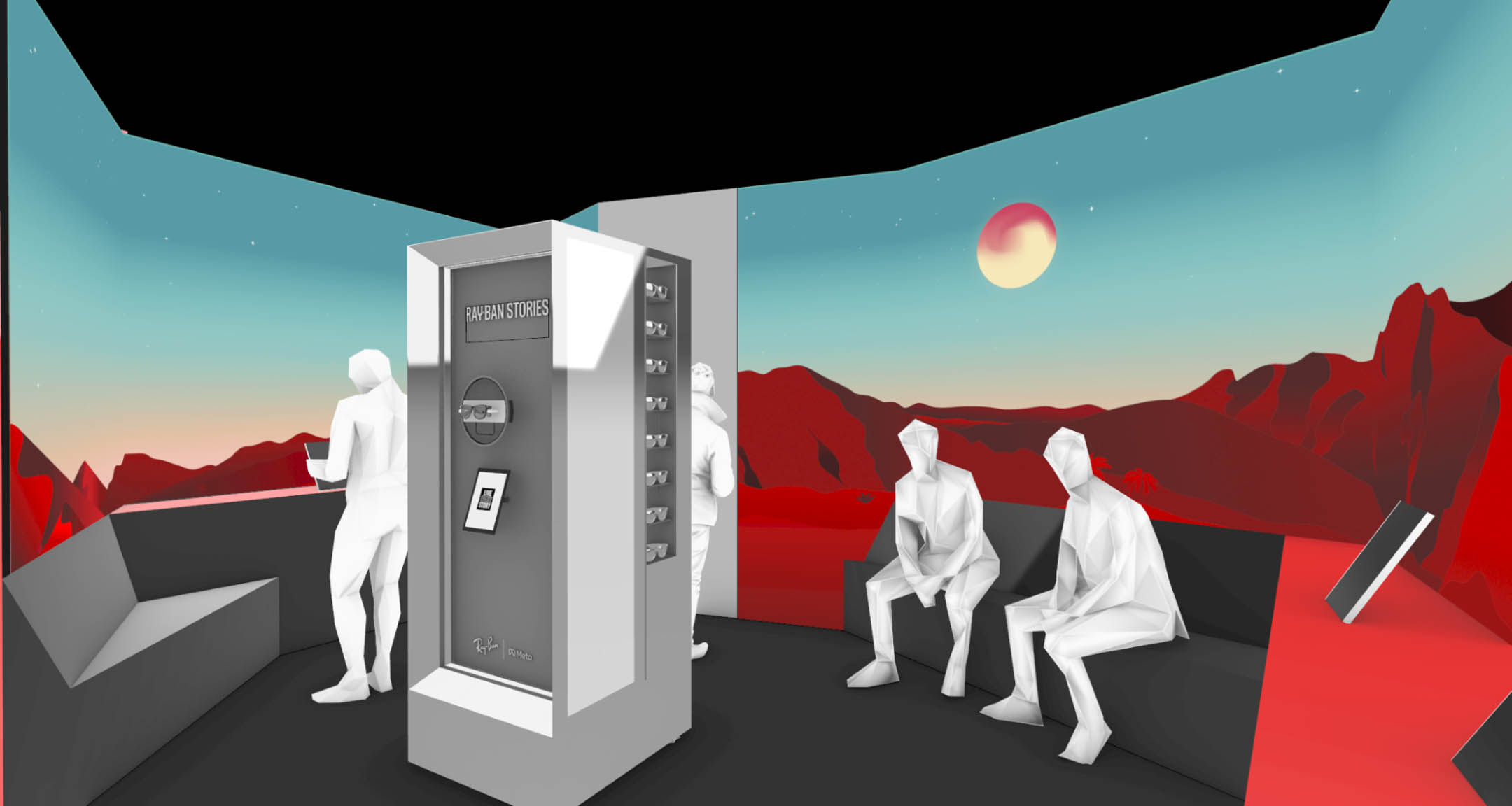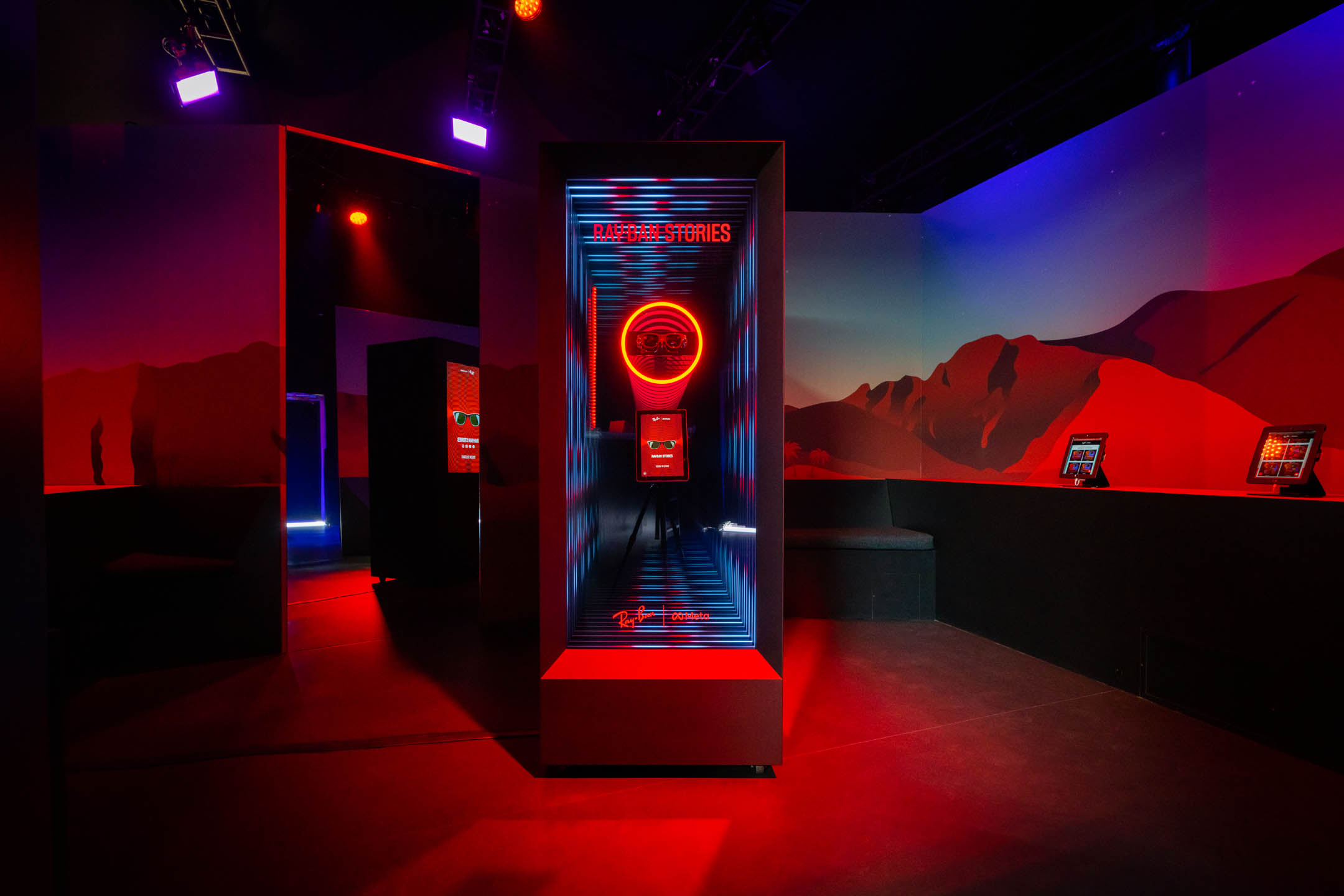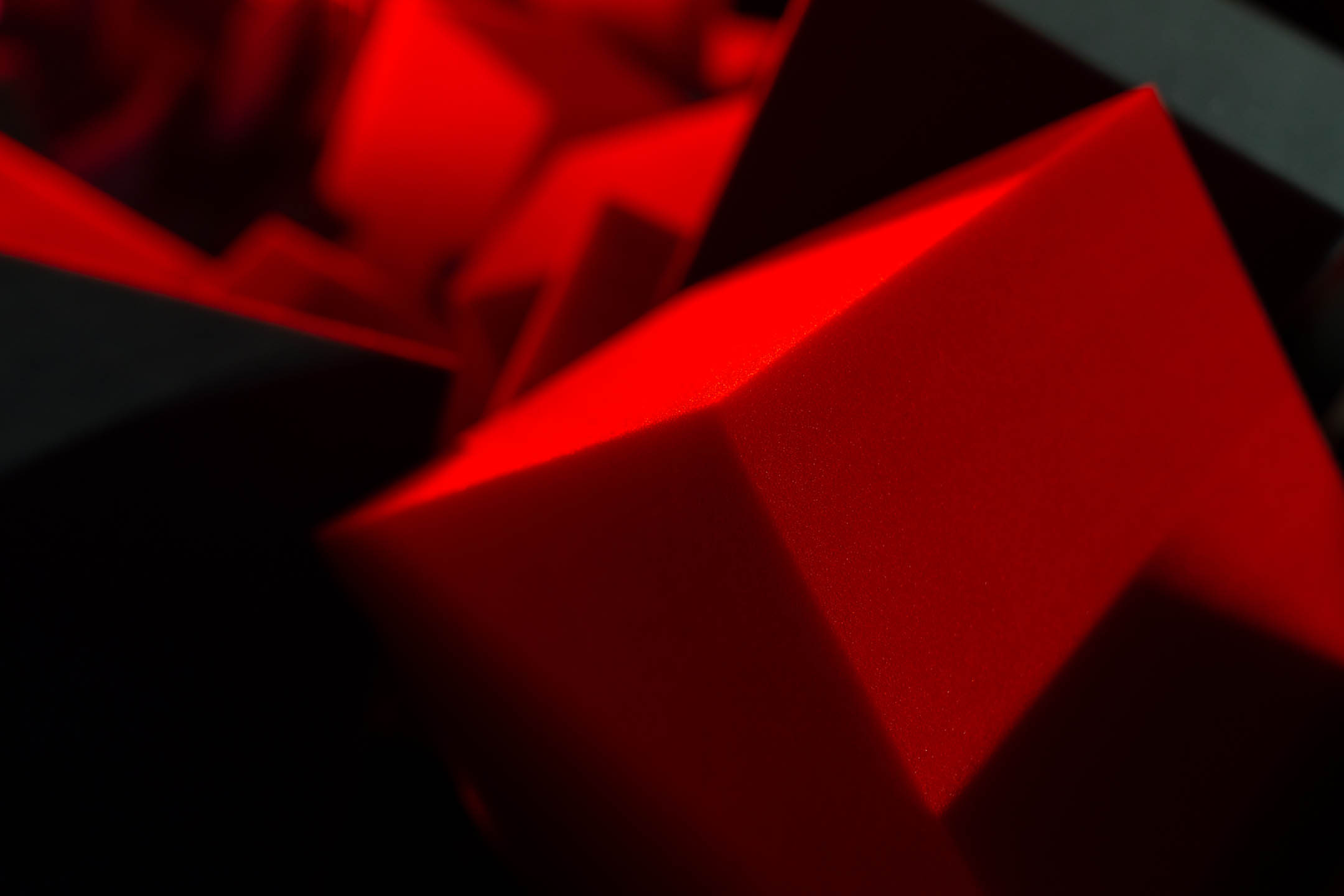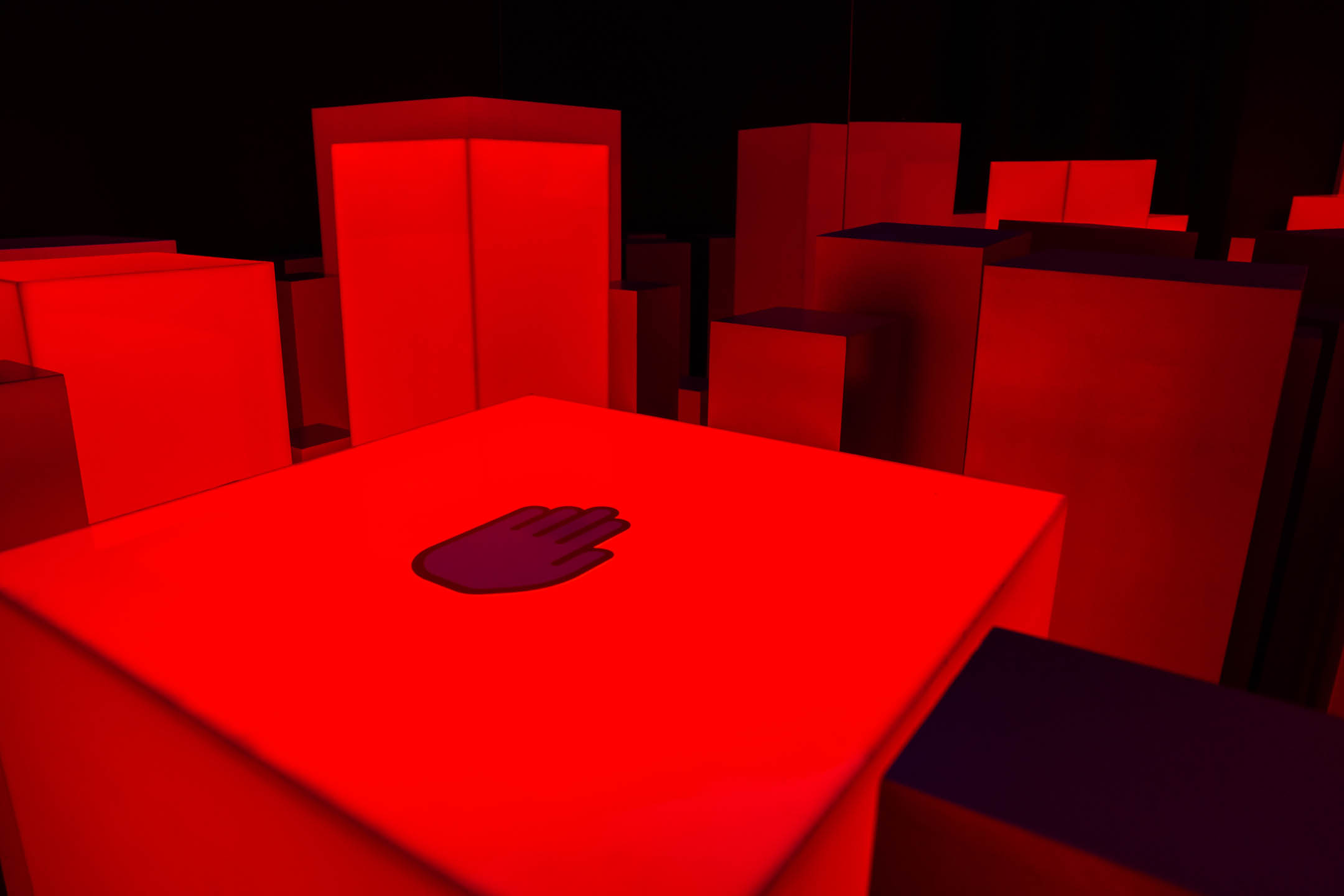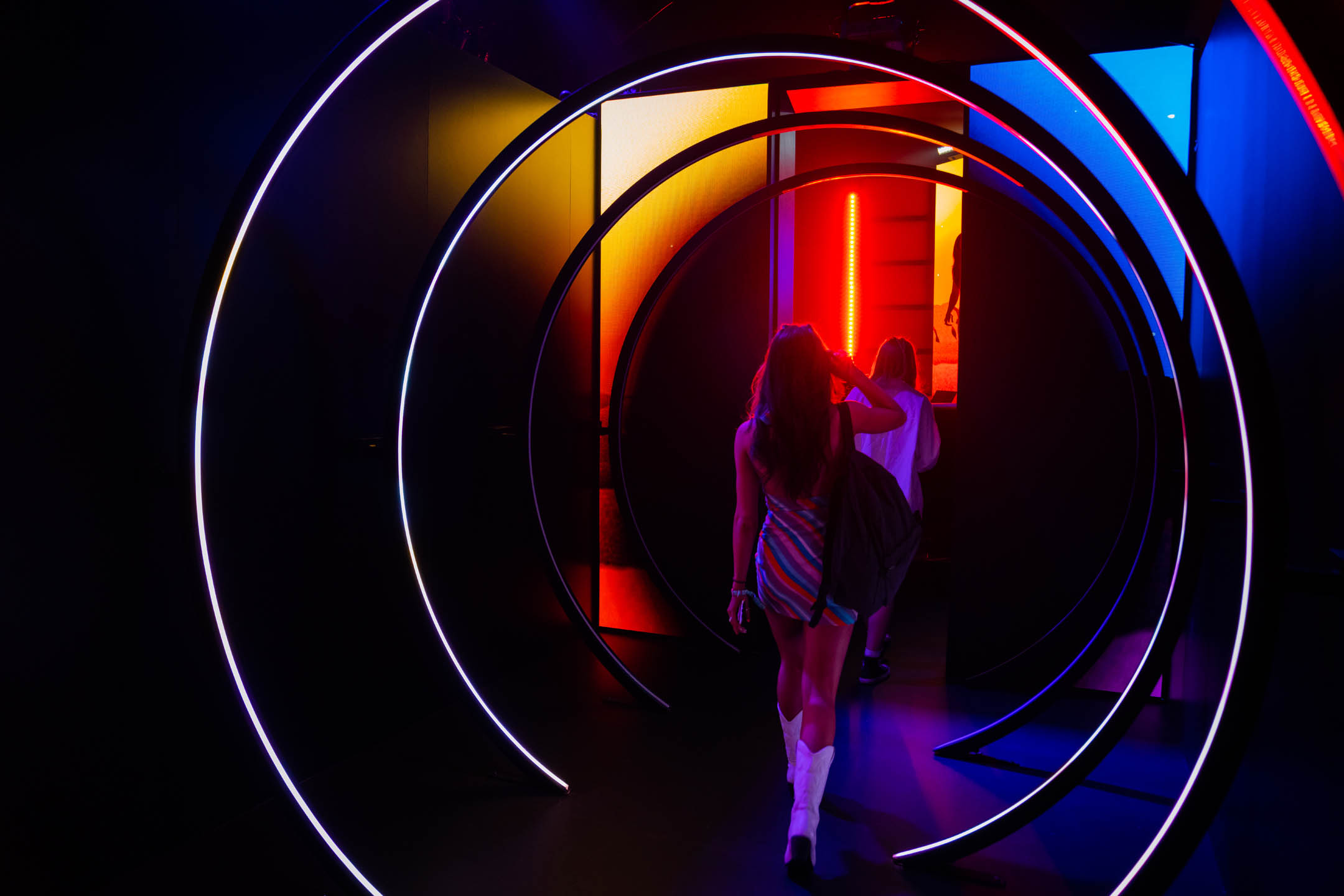 Scope
Creative Technology
Interactive Installation
Engineering
Audio / Visual Production
Project Management
Operation / Support
Custom Fabrication
Creative Design
Design
UX
Account and Stakeholder Management
Credits
Chief Creative Officer: Michael Fullman
Executive Creative Producer: Mike Lee
Executive Creative Director: Alex Ilten
Creative Producer: David Lin
Motion Designer: Justine Henderson
Executive Producer: Paul Elsberg
Producer: Sam Koshfam
Associate Producer: Taylor Welch
Production Manager: Nico Yernazian
Production Lead: Mikey Barber
Senior Creative Technologist: Trevor Smith
Creative Technologist: Armand Kambourian
Programmer: Evan Gannon, Zac Layman
Audio Designer: Clay Schmitt
Kowboy:
Lighting Programmer: Sam Schwartz
Production Hand: Sam Krause
Production Assistant: Carisa Ibanez