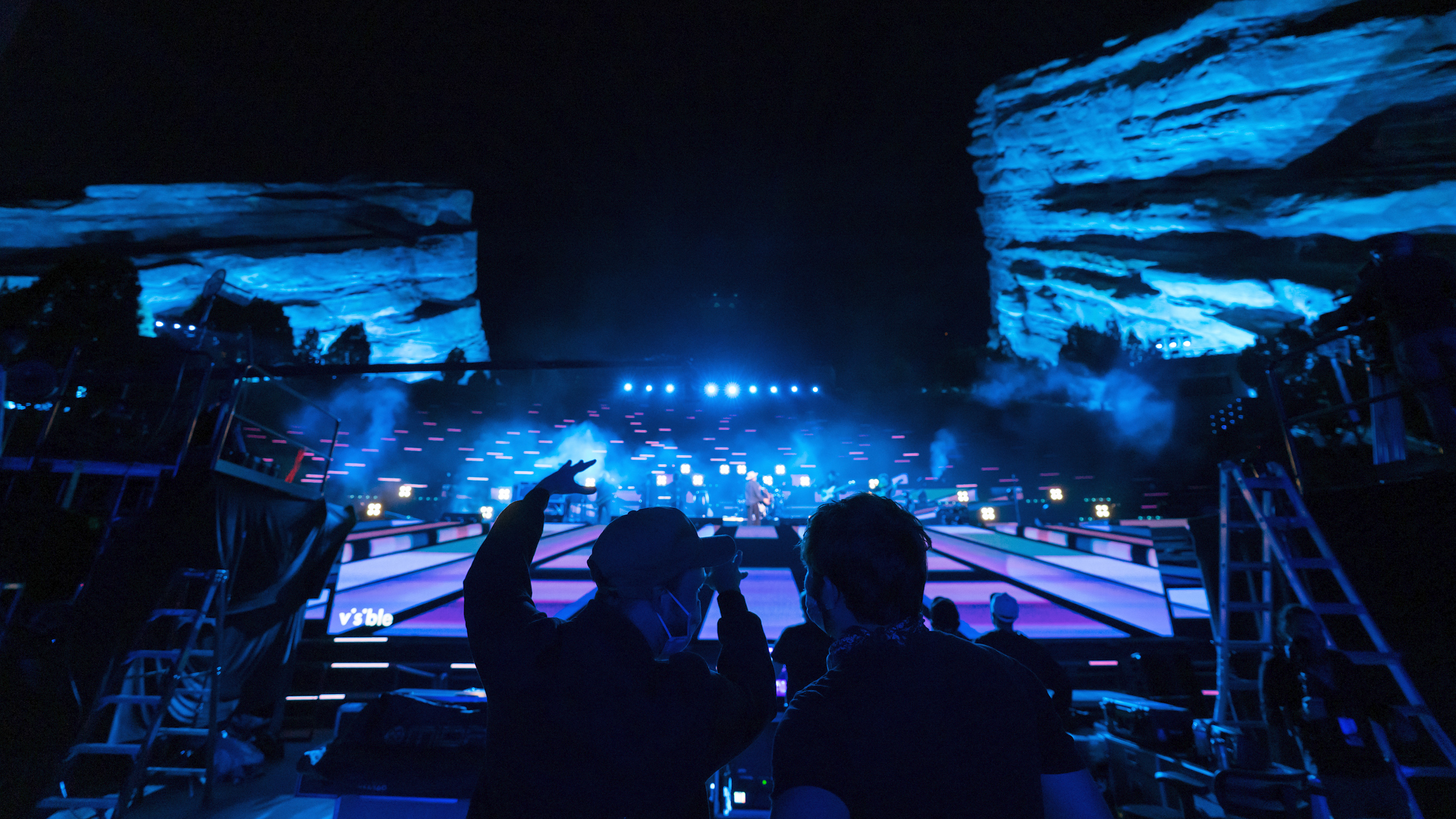 Red Rocks Unpaused
A Quarantine Concert
How do you create an authentic concert experience for audiences during a time when there aren't any concerts, when people aren't able to come together and enjoy live music? This was the challenge that Madwell came to us to help them solve on Red Rocks Unpaused. Looking at our core strengths and talents, we wanted to create a unique live streamed concert that was missing in all the live streams in a DJ's bedroom. We literally flipped one of our favorite venues in the world, Red Rocks Amphitheater, around, to create an interactive 3 day concert series.
Our goal was to change the dynamic of a traditional live stream by focusing on core entertainment and engagement of the experience, amplifying the recognizable nostalgia of an iconic venue, and connecting the at home audience to the performers in real time.

With the help of our friend Master of Shapes, we created a custom website that hosted the experience, provided multiple angles to view the show, and added interactive moments throughout to connect the at home audience to the artists on stage. These included pumping at home audiences cheering into the venue and projecting messages and emojis onto the giant red rocks in the venue.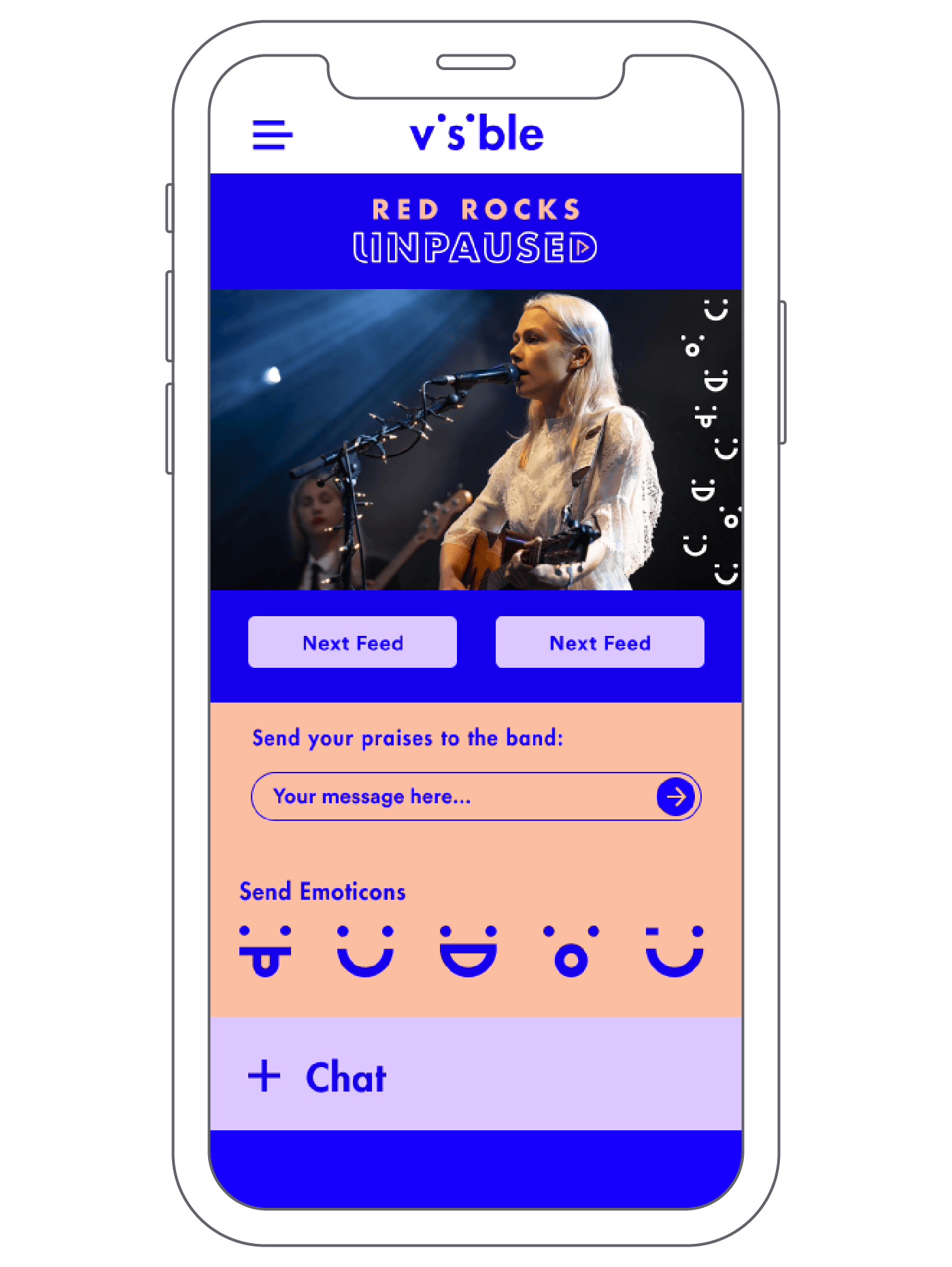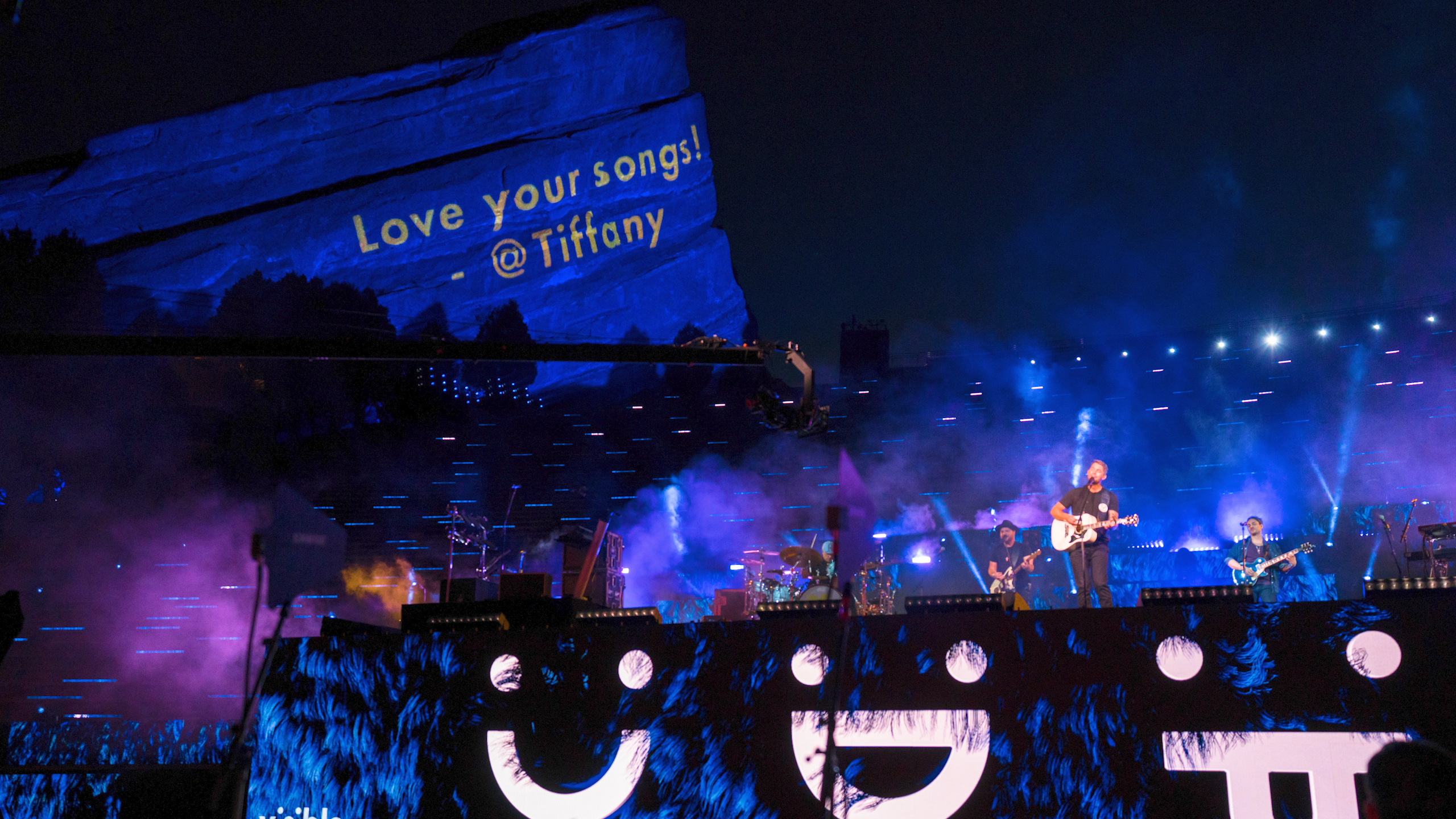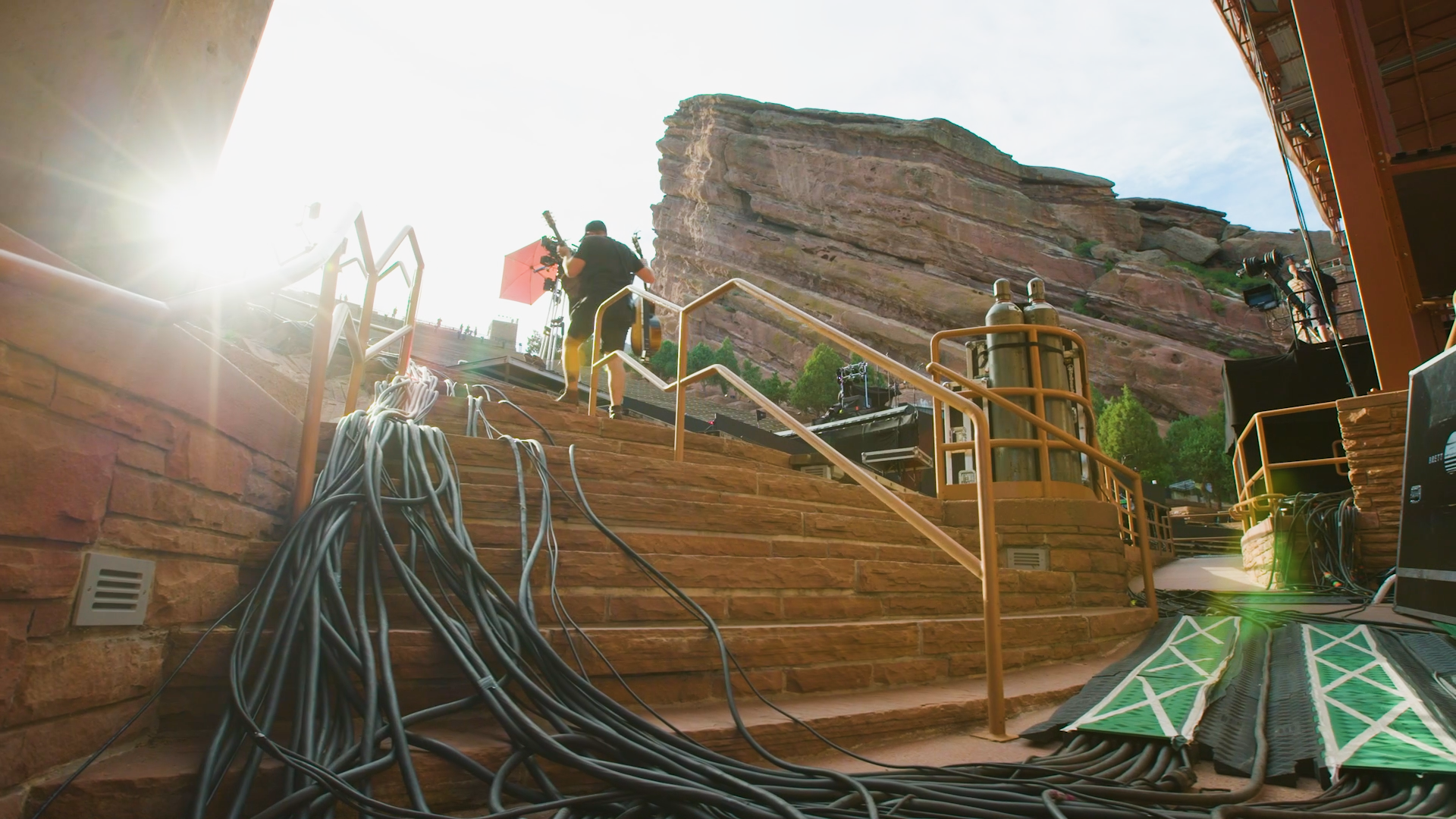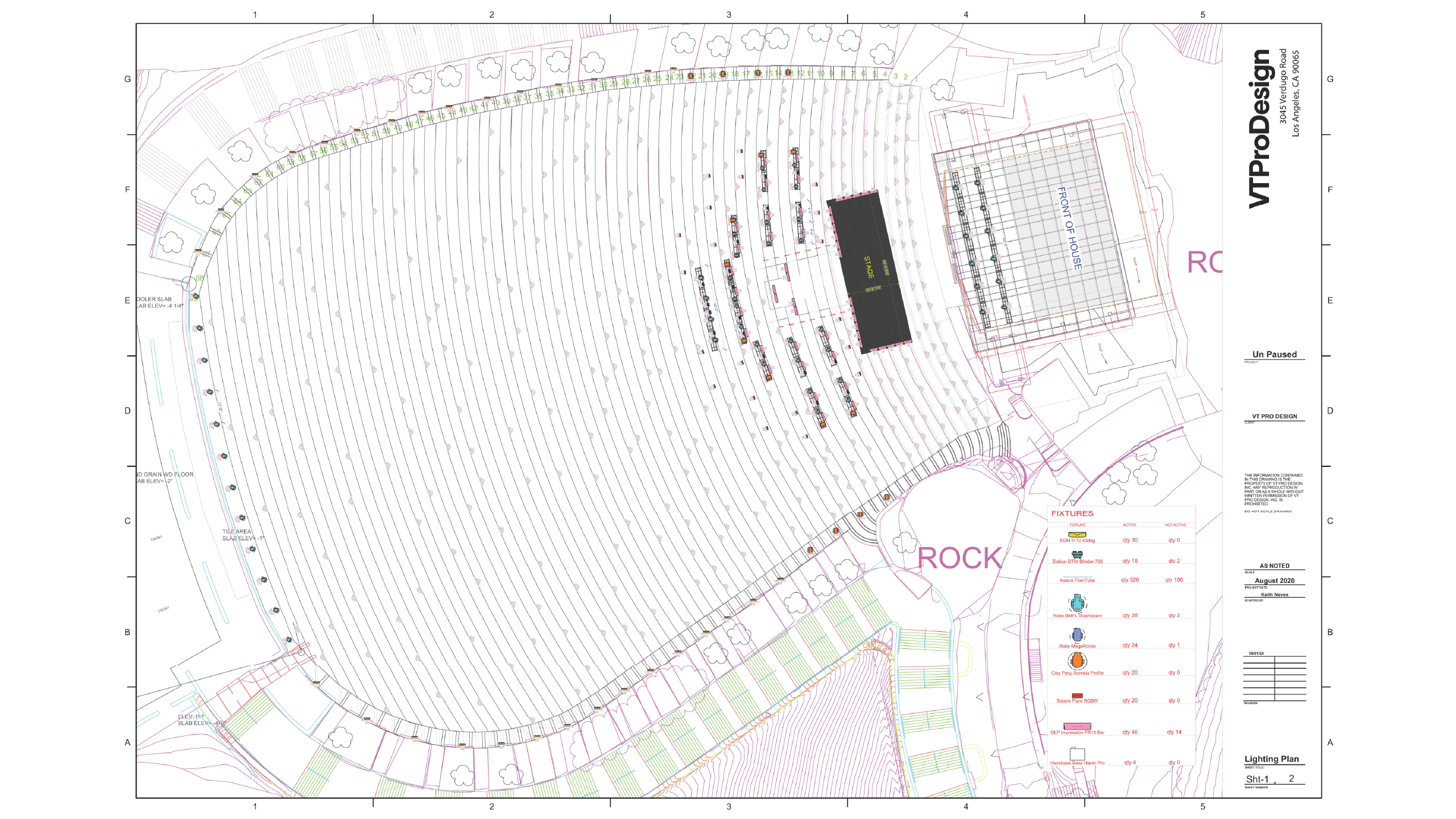 Taking advantage of having no physical fans in attendance, we were able to totally change the perspective of the iconic venue. We built our stage in the bleachers, where normally there would be the audience. Placing our performers right in between the towering rocks, we gave our at home audience a view they had never seen before.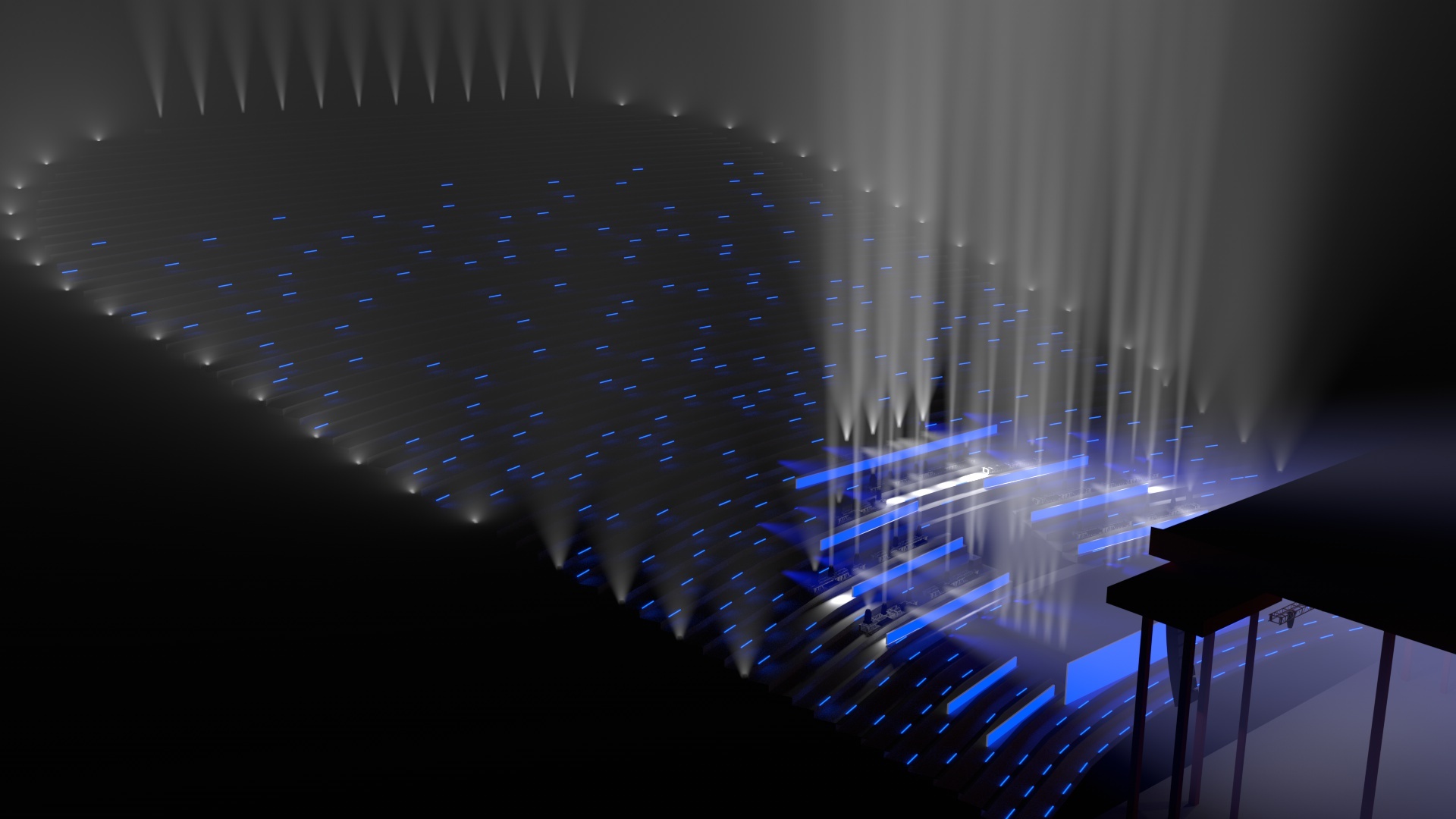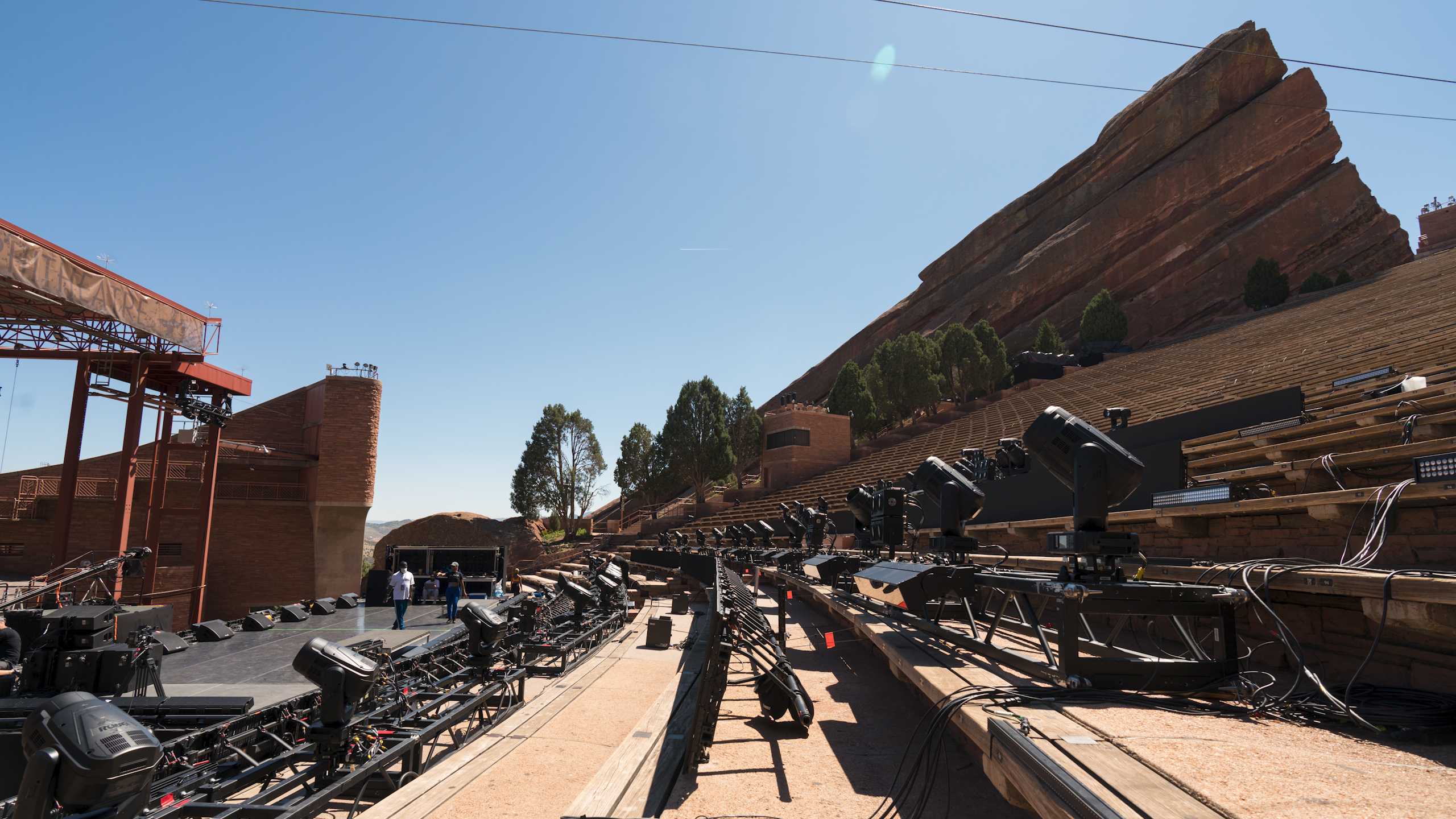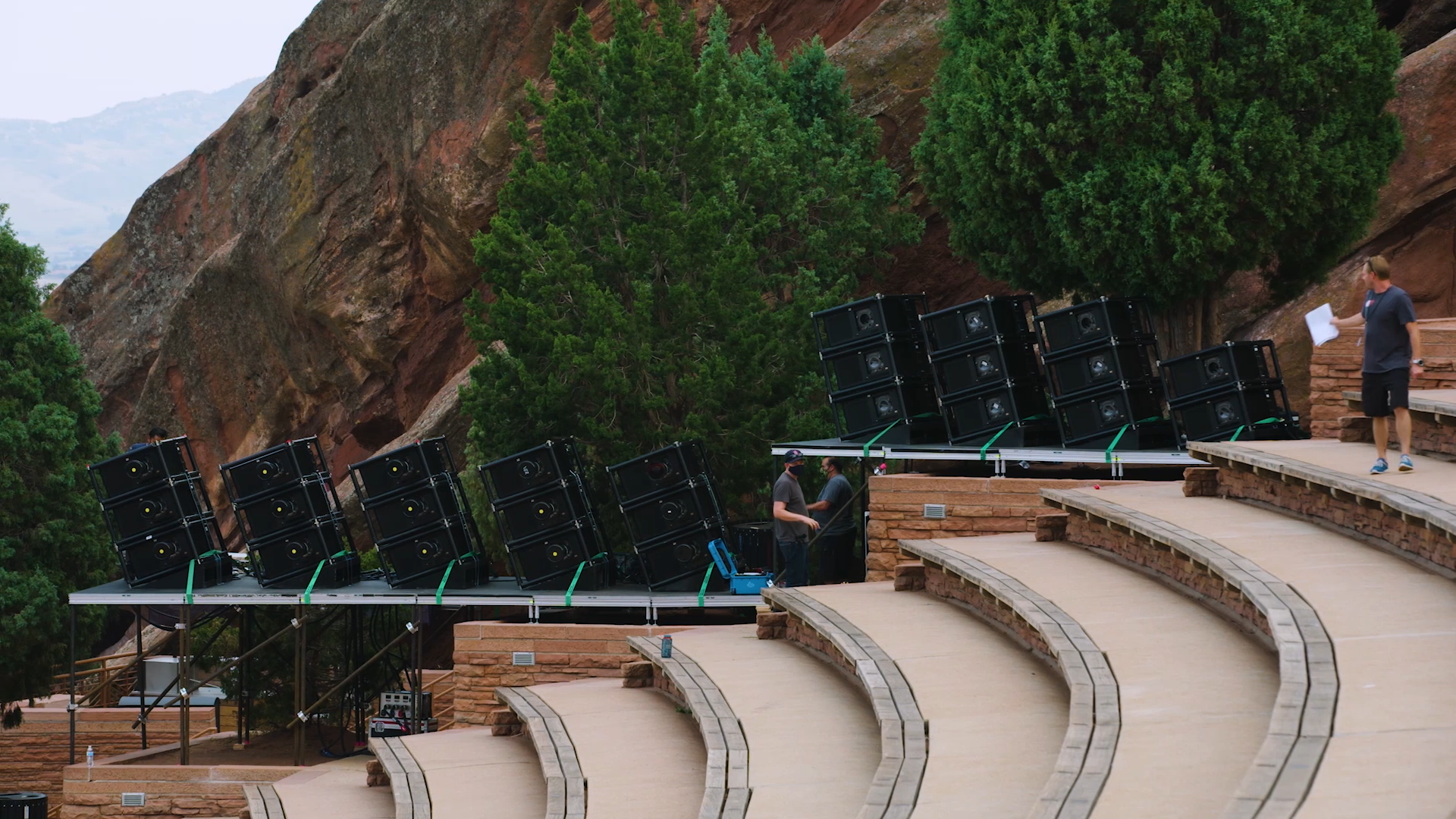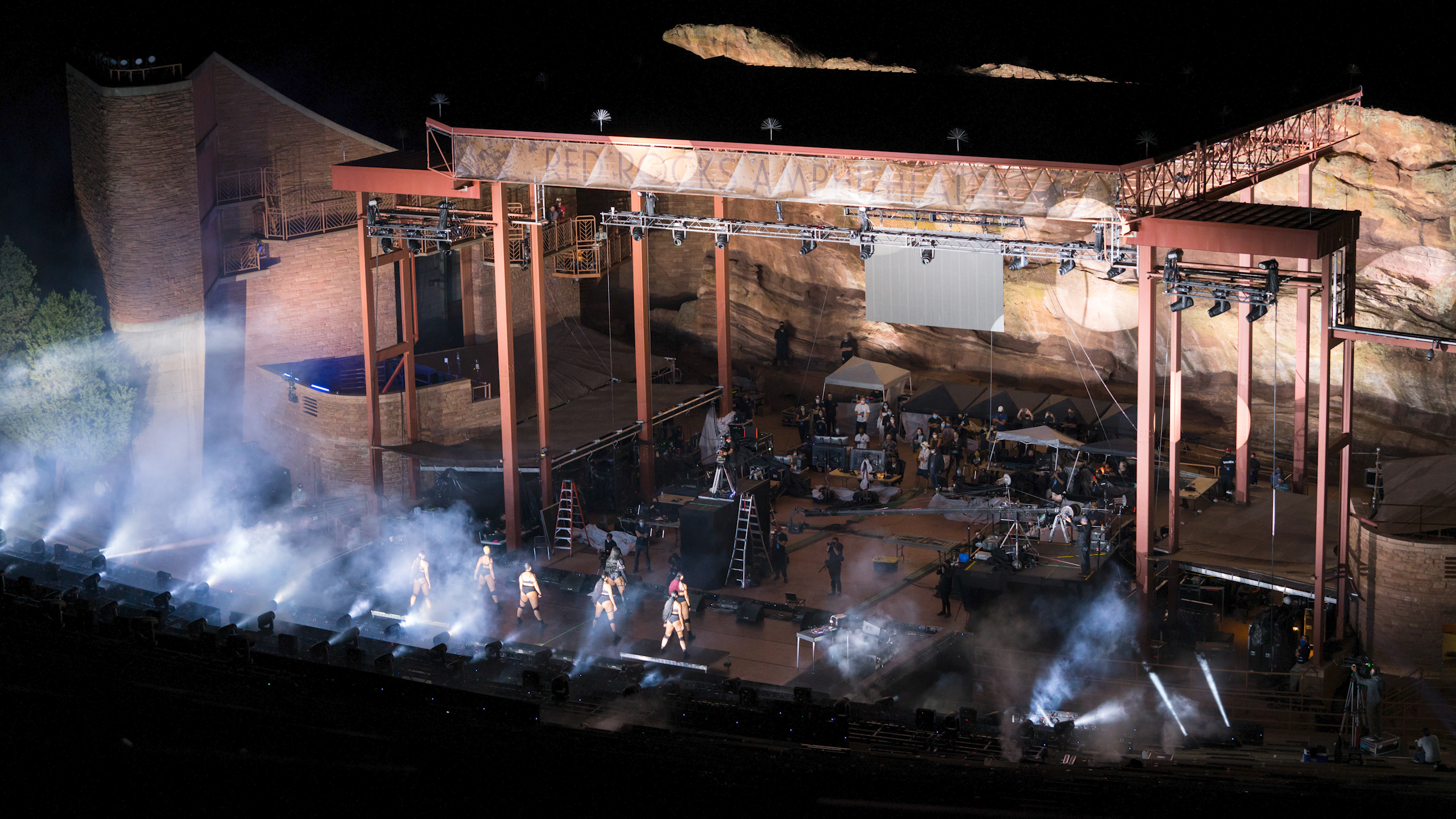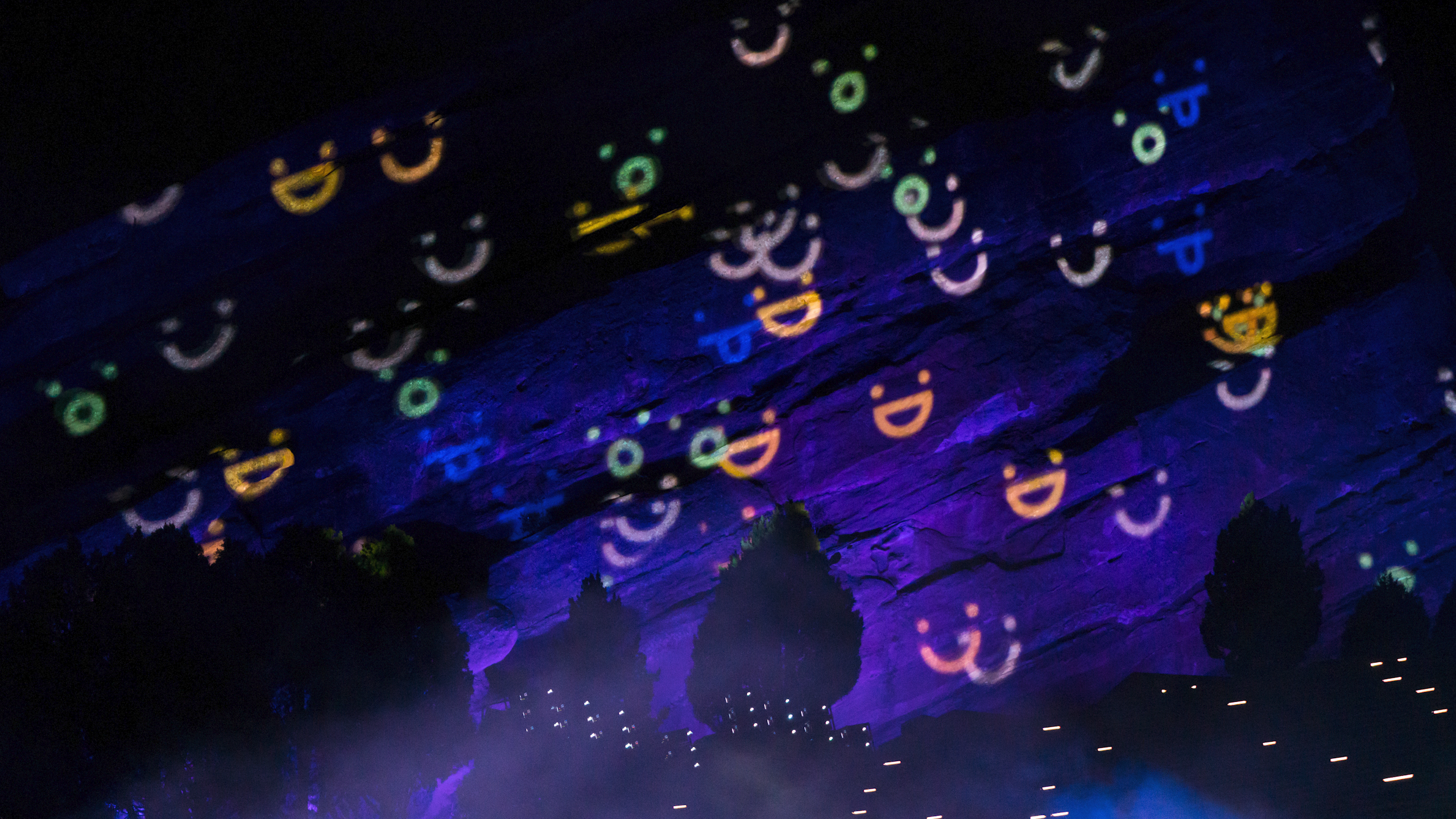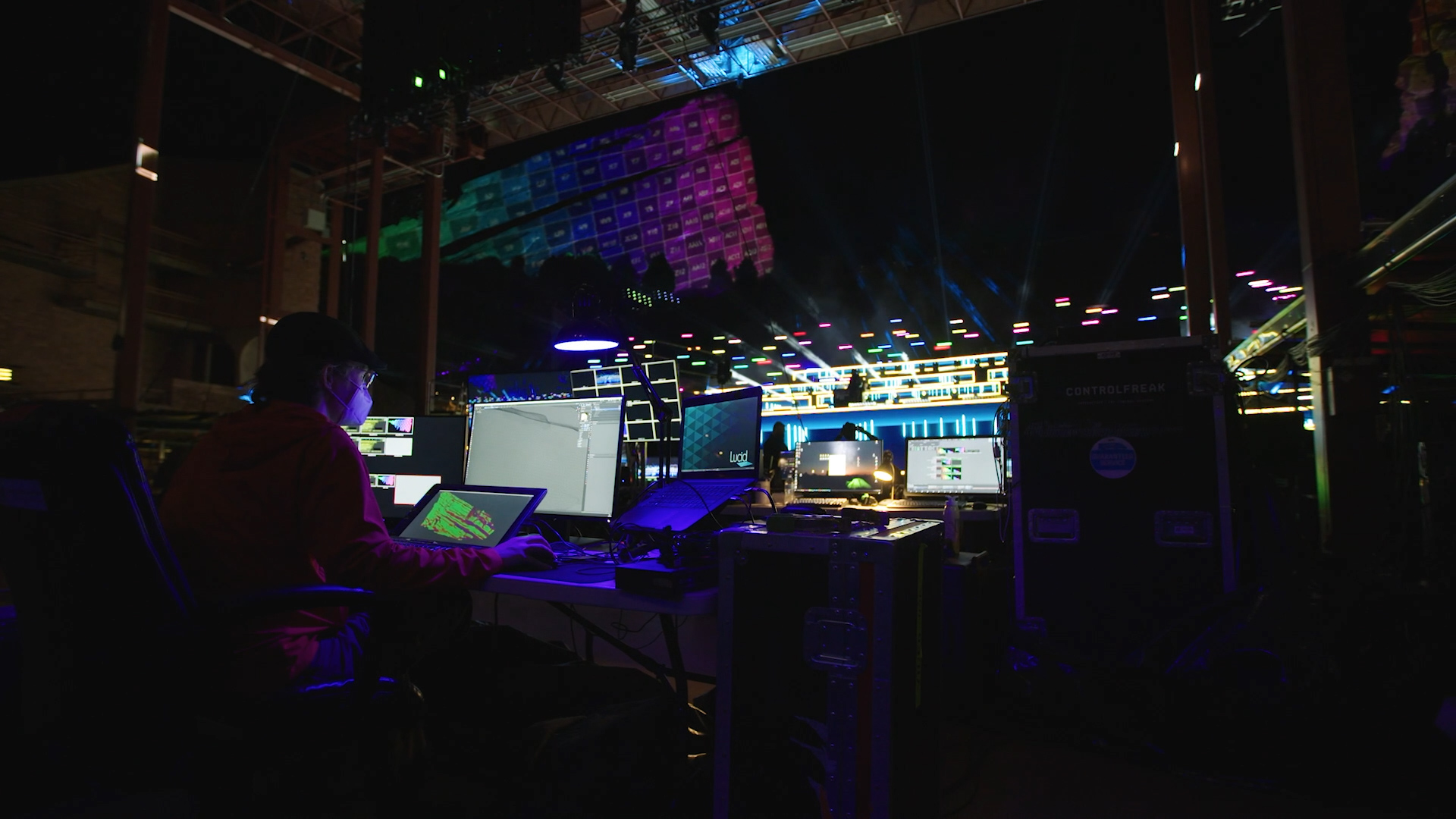 We chose to projection map Ship Rock and Creation Rock. The two rock formations that line the slides of the venue, to capture fans' nostalgia for being at a live show at Red Rocks. We created interactive content to project on them that linked the venue and audience watching at home. Users were prompted to send messages, emojis, and cheer into their microphones, and our website would convert those interactions to live content projected onto the rocks.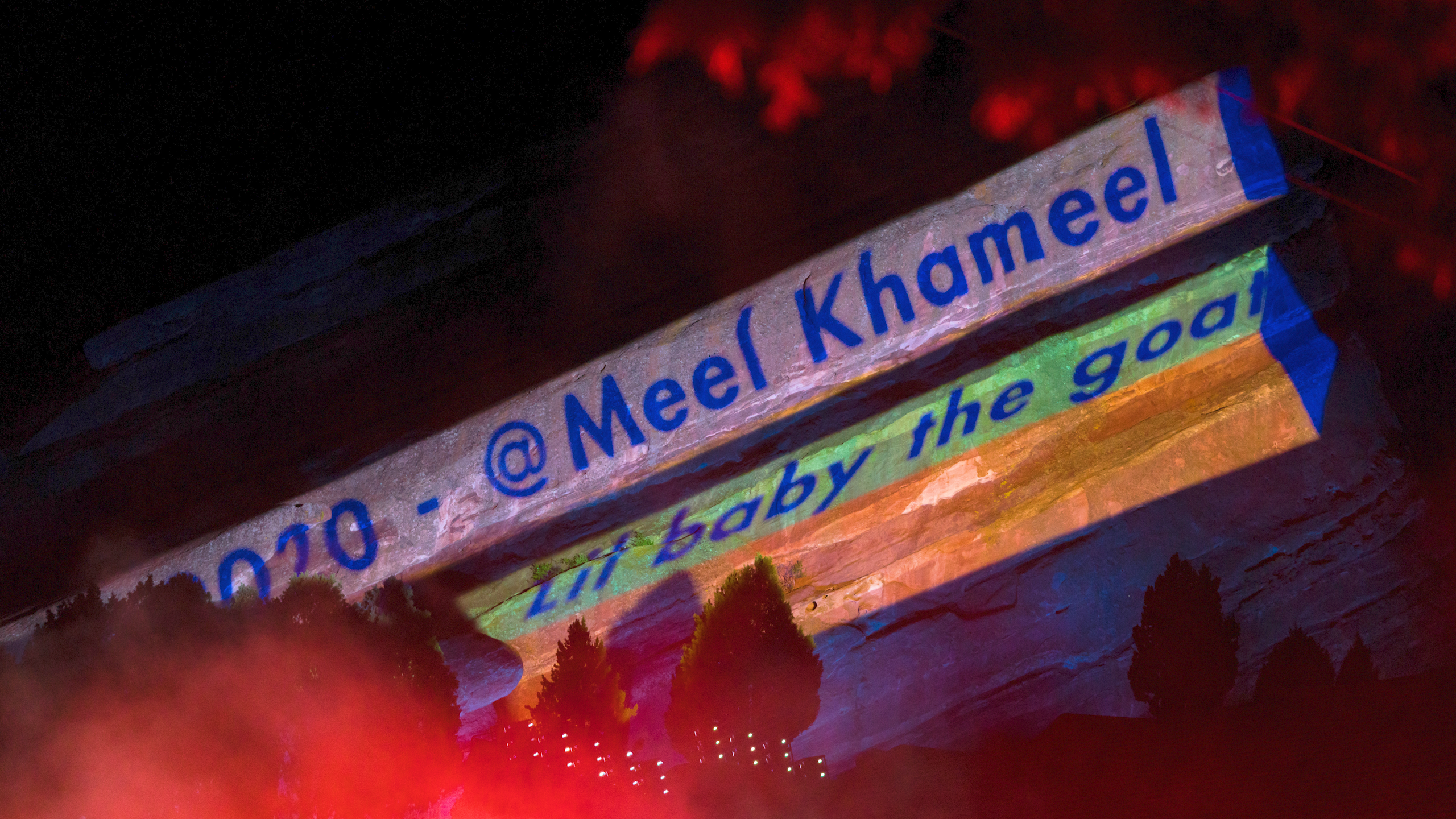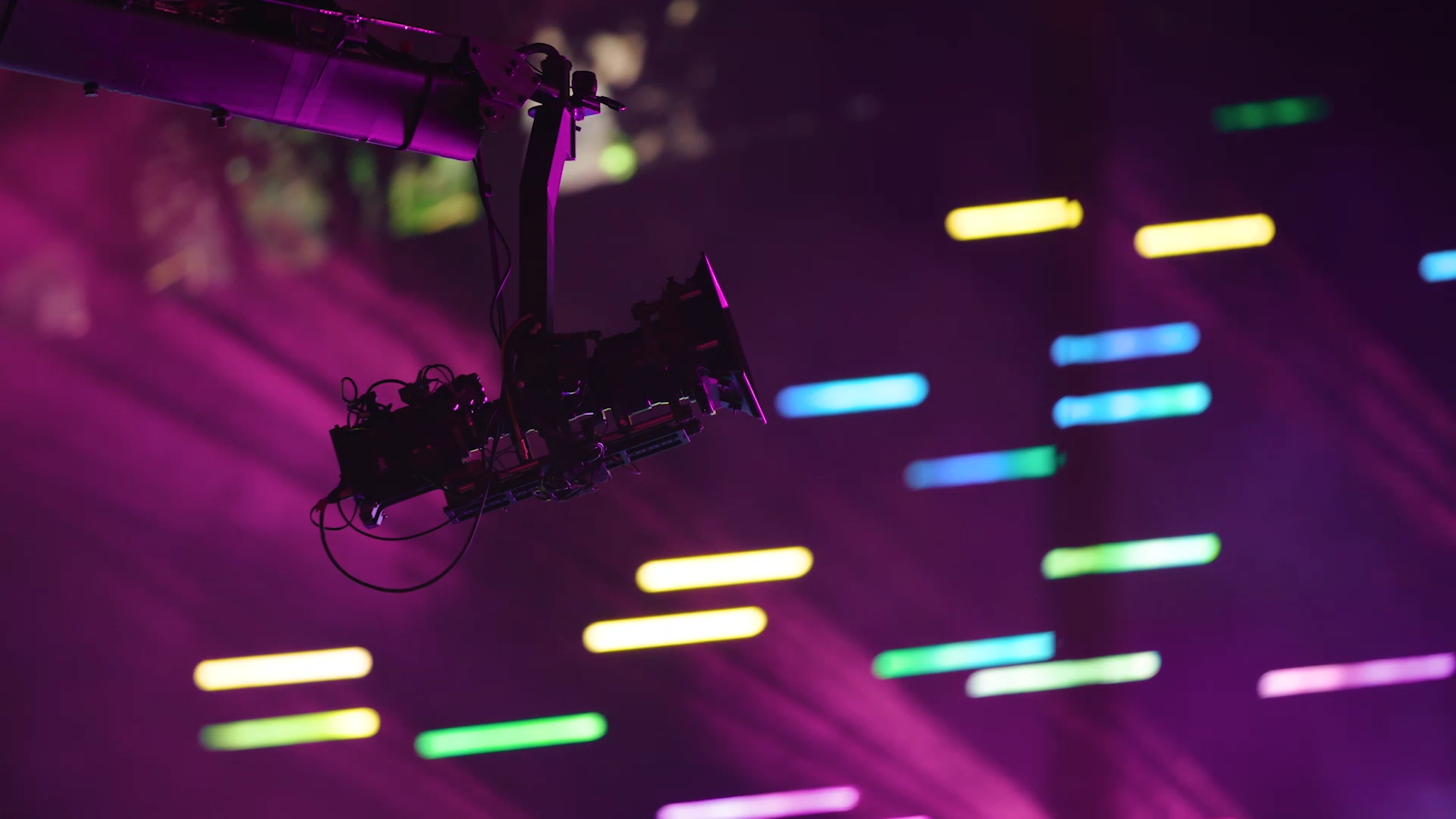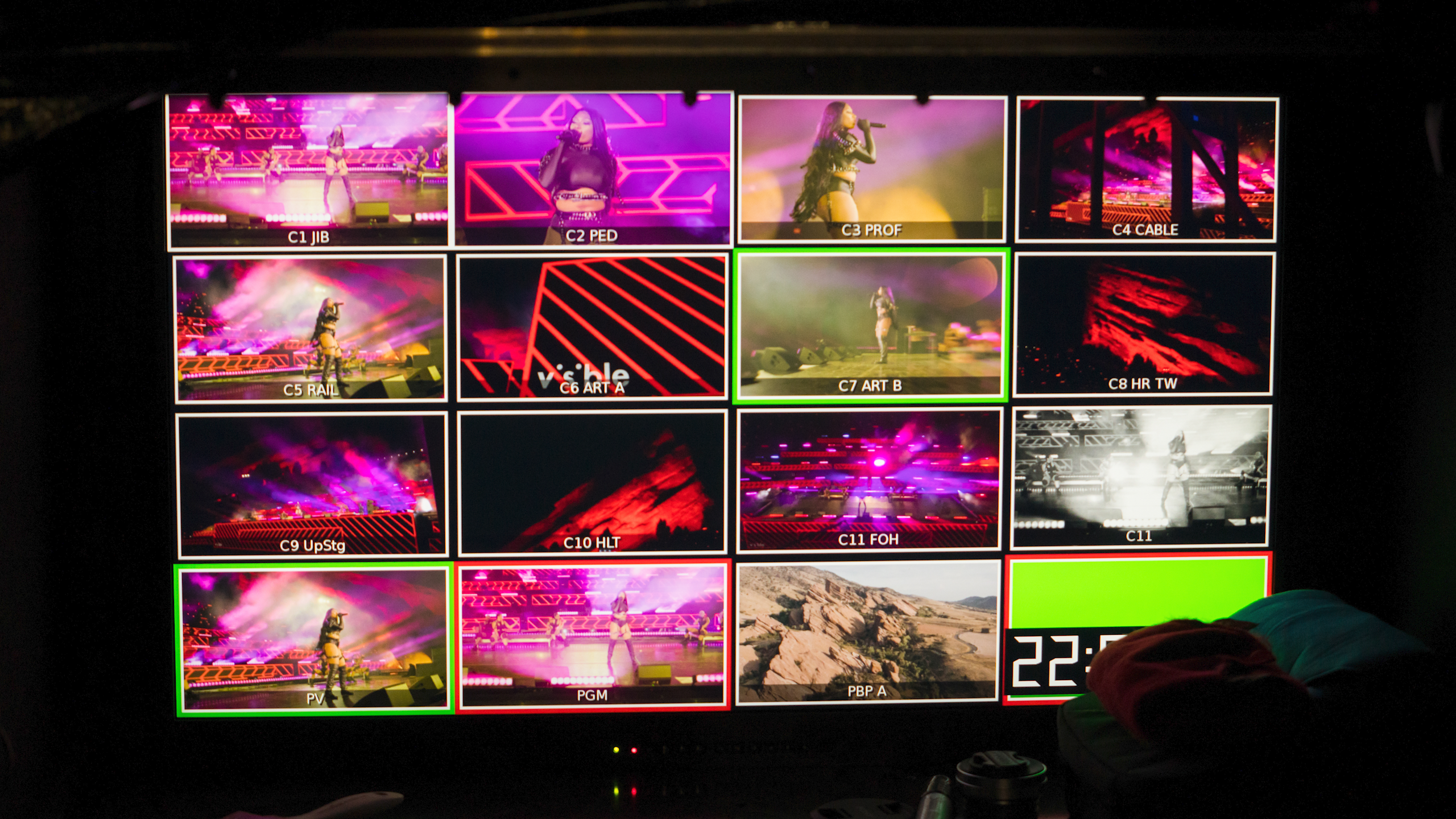 Red Rocks Unpaused featured three nights of performances including Phoebe Bridgers, Nathaniel Rateliff & the Night Sweats, Lil Baby, Megan Thee Stallion, Brett Young, and Sam Hunt. The show was streamed by a total of 8,684,202 people from home, and was viewed over 7M times on our microsite and on Twitter.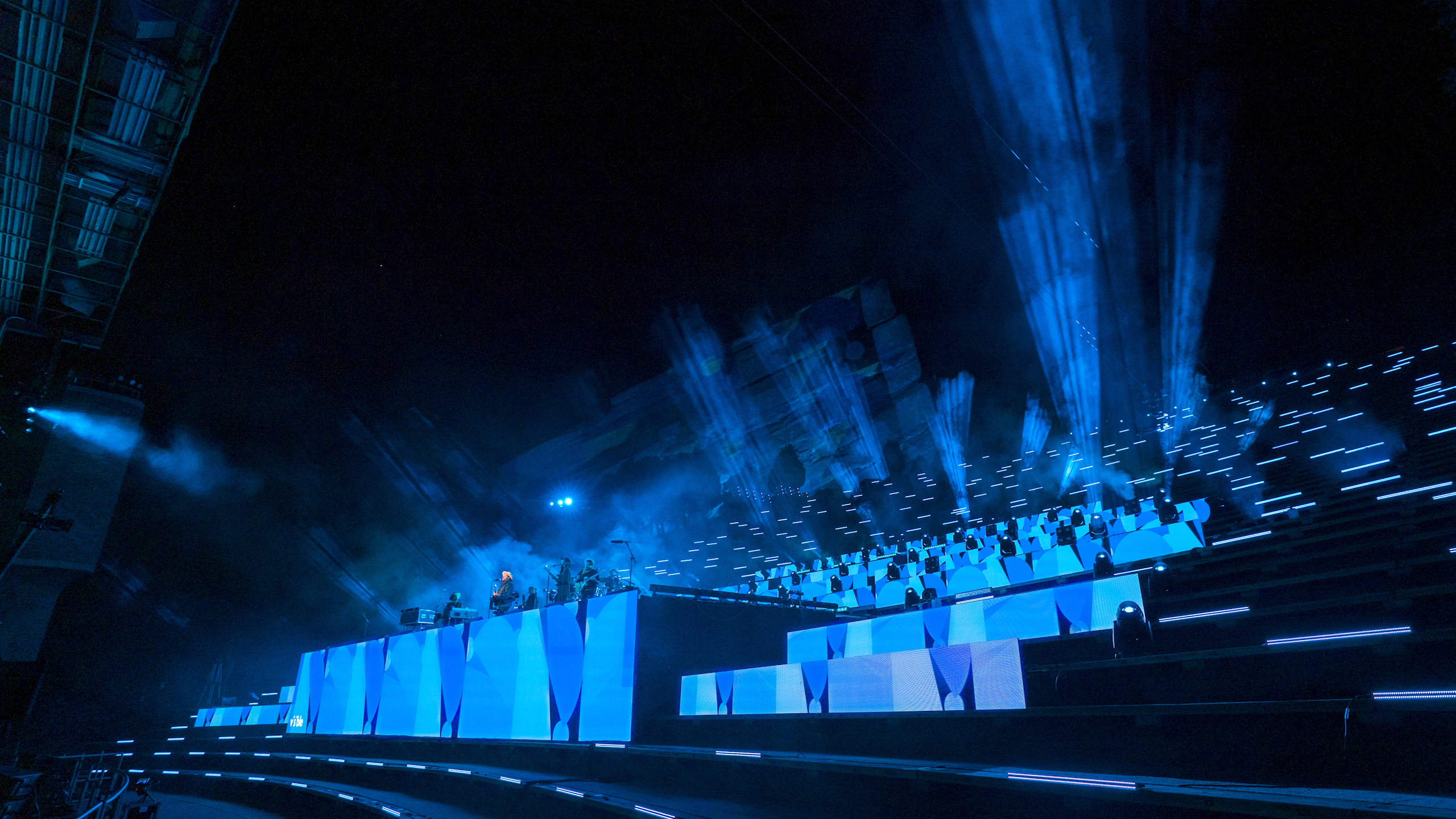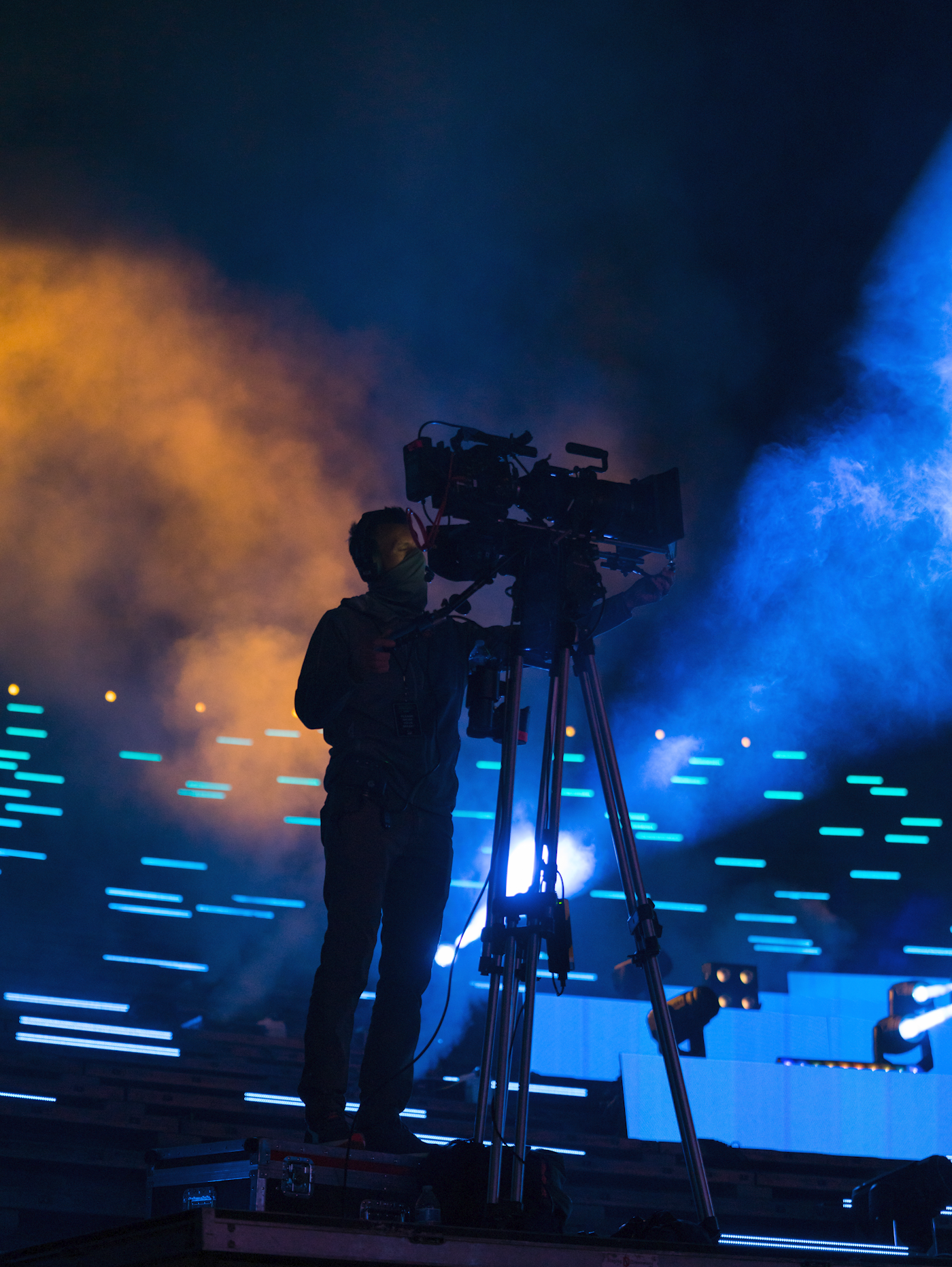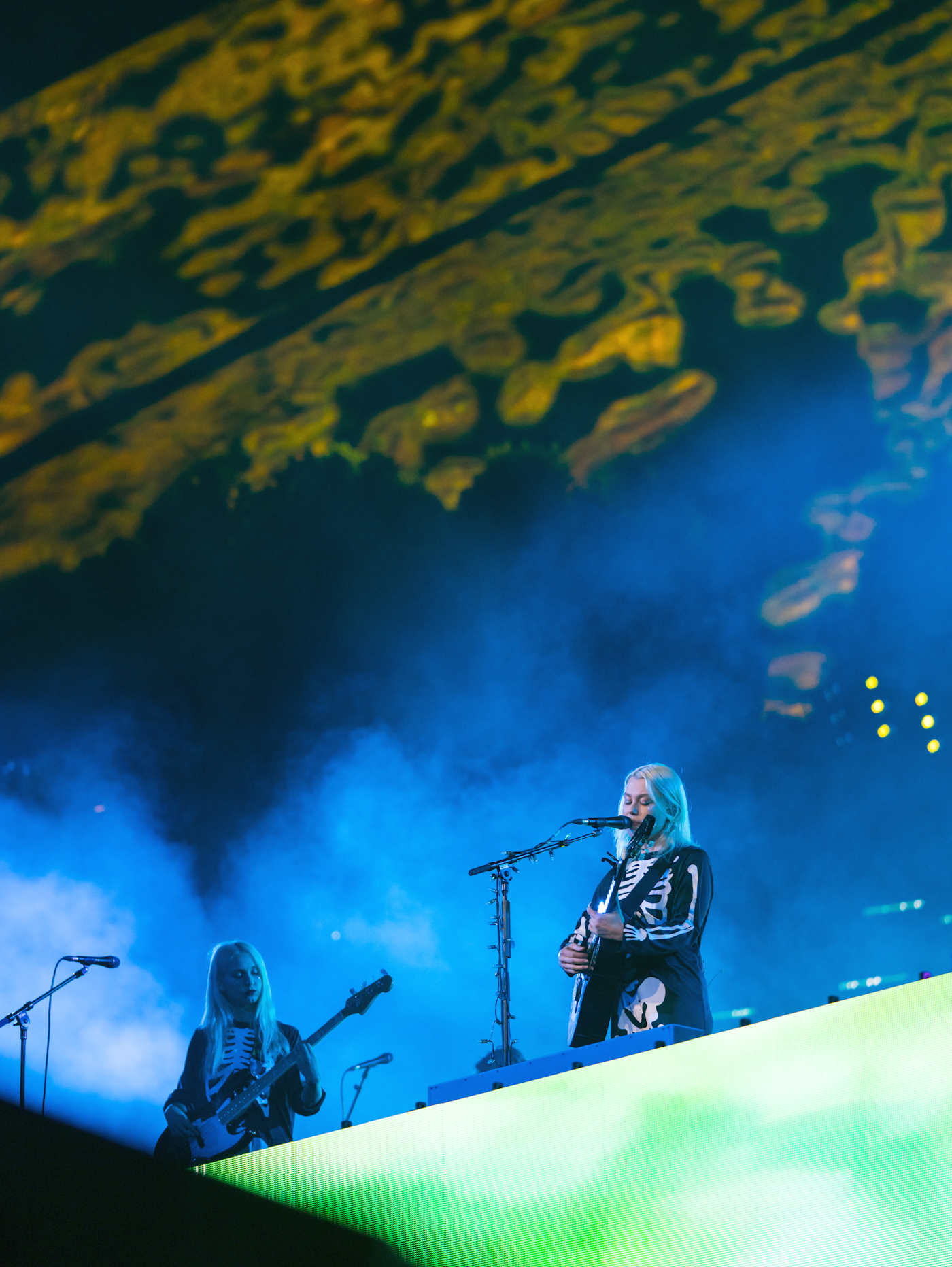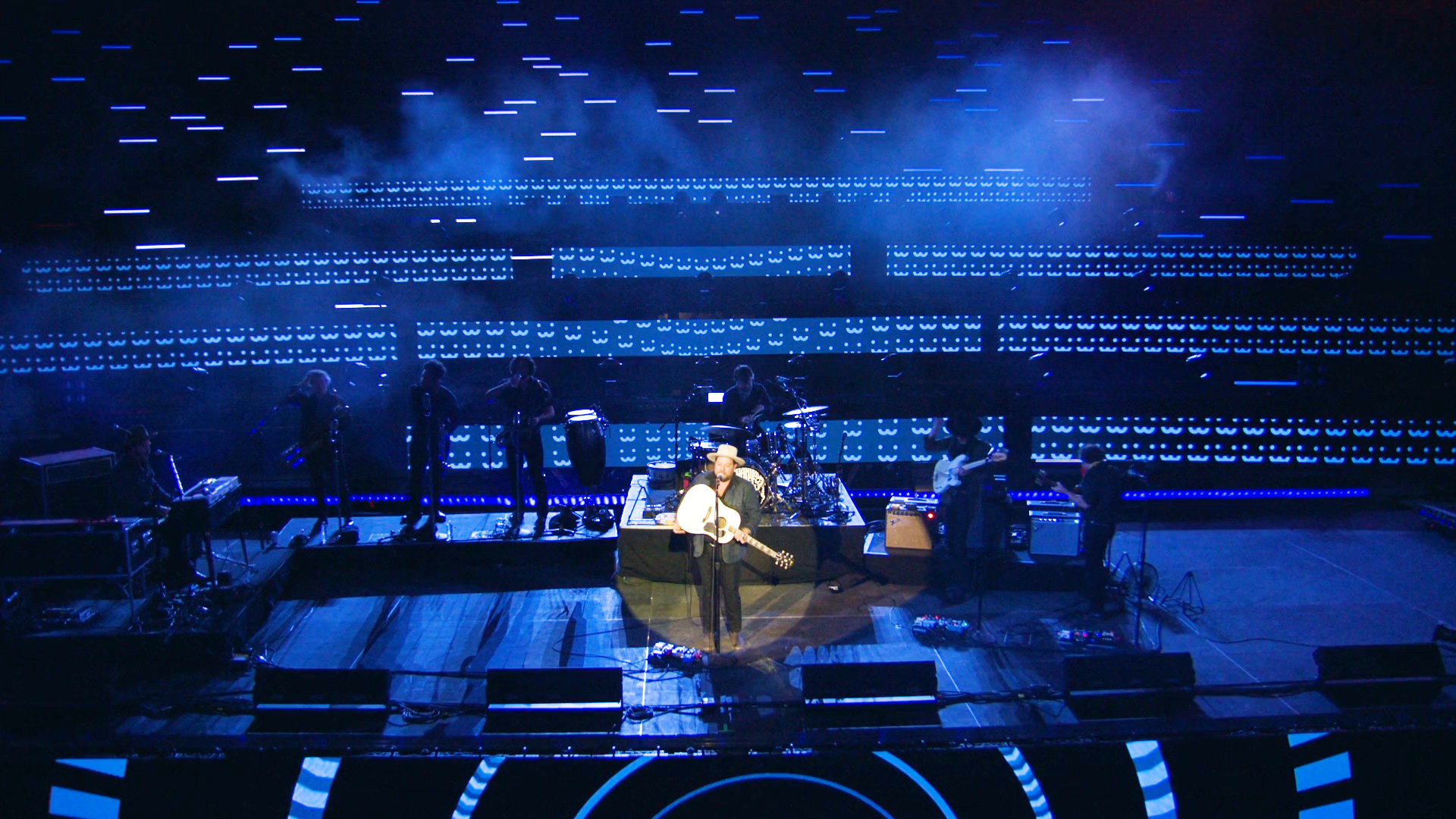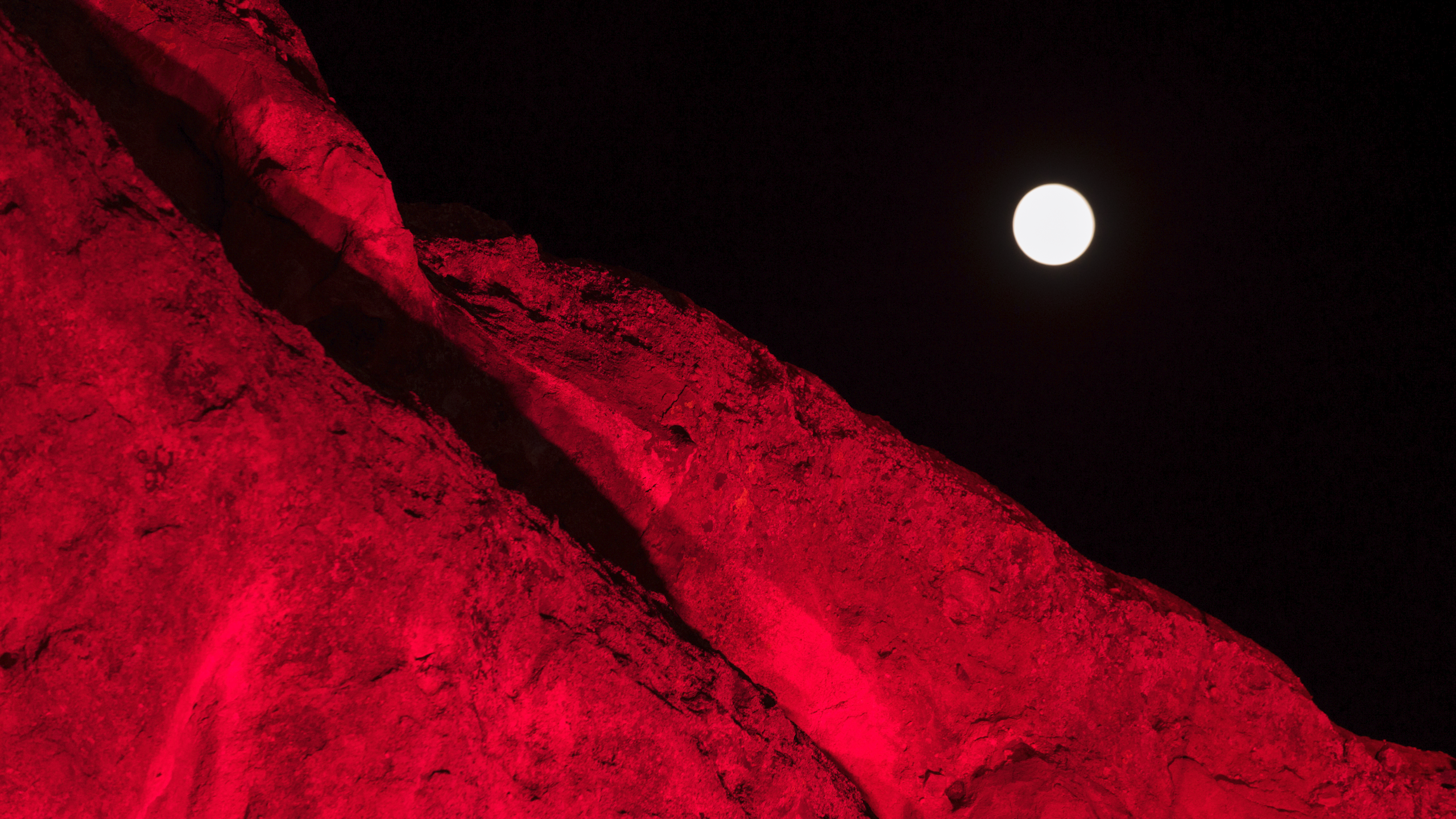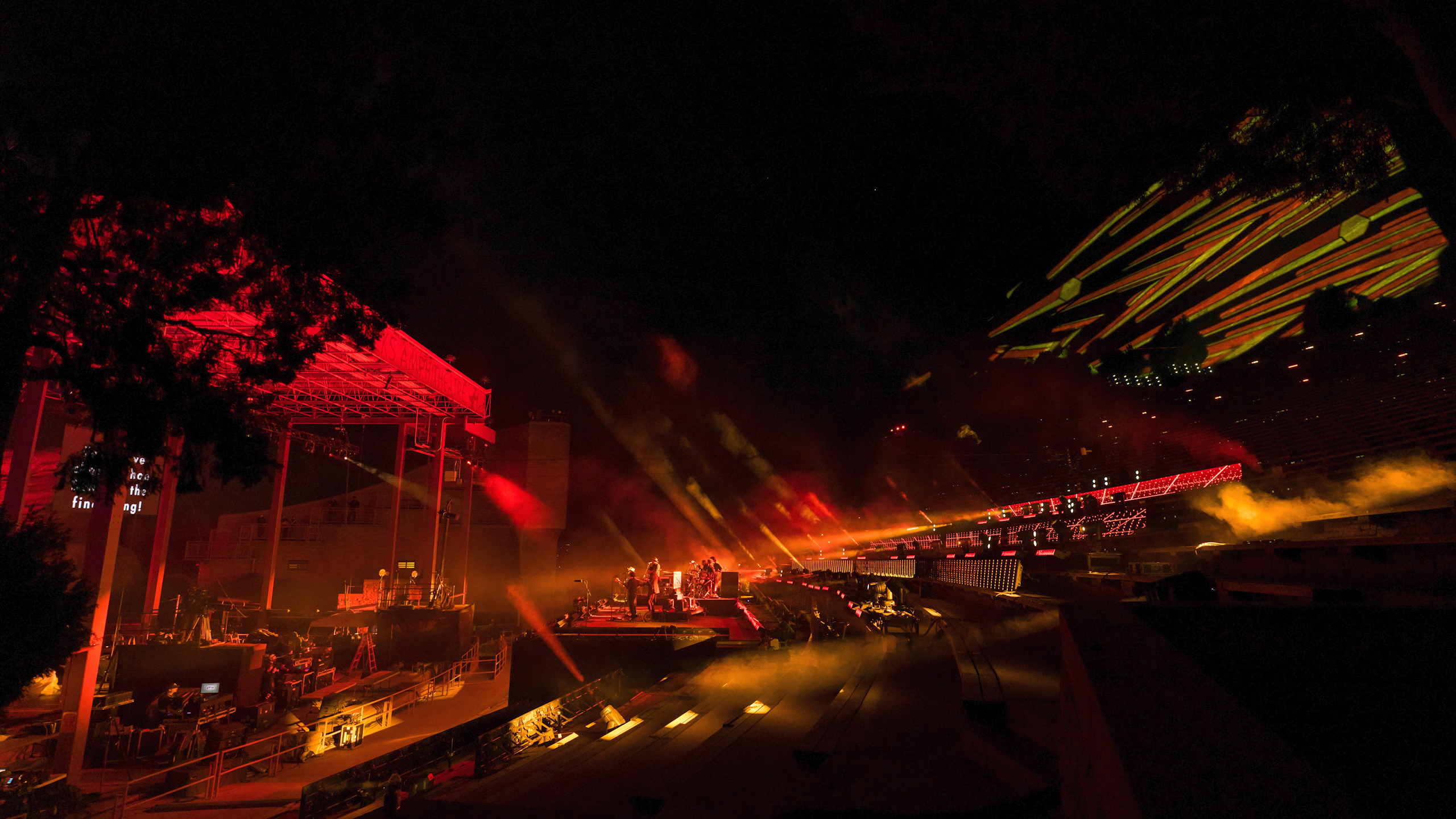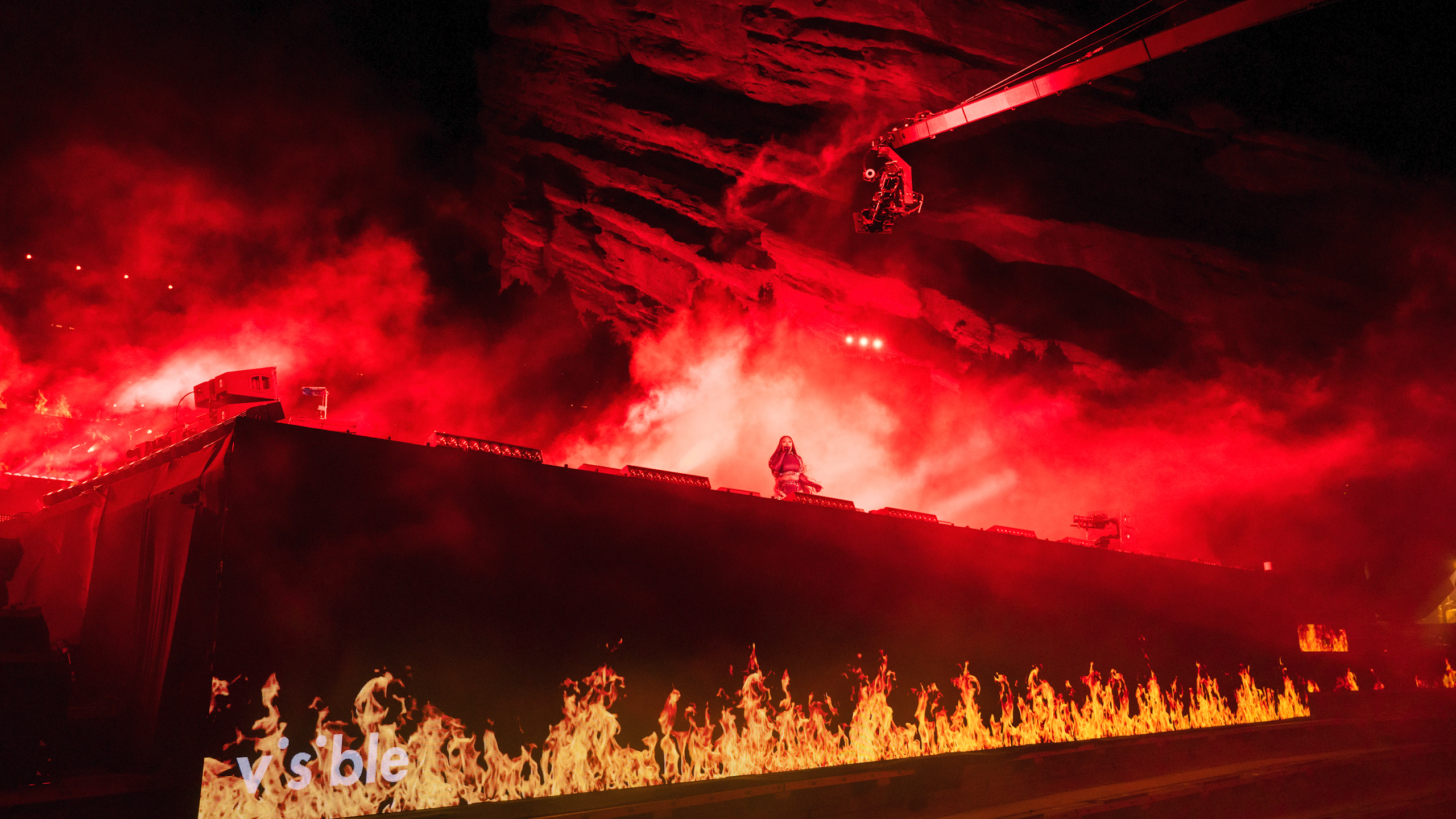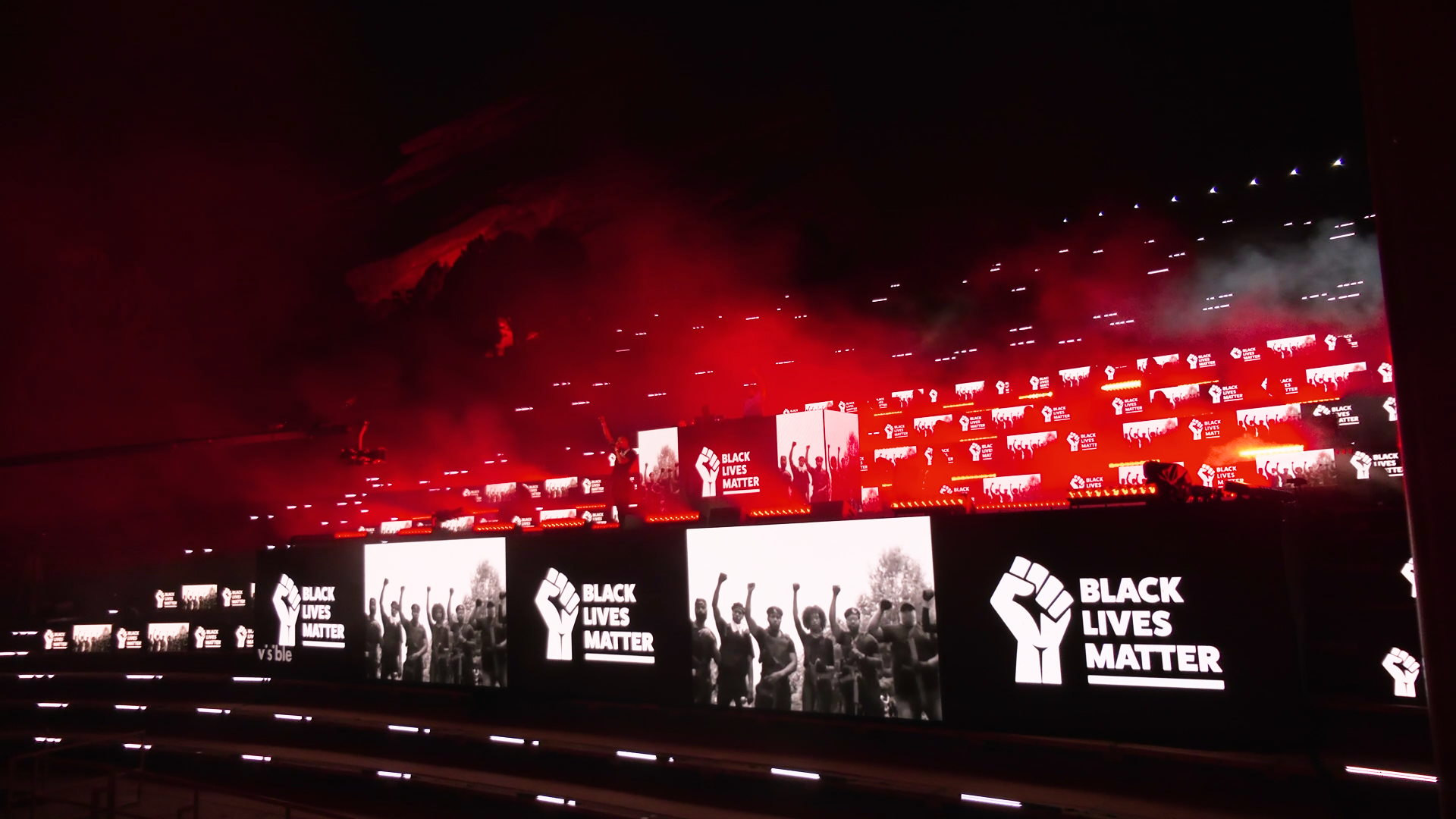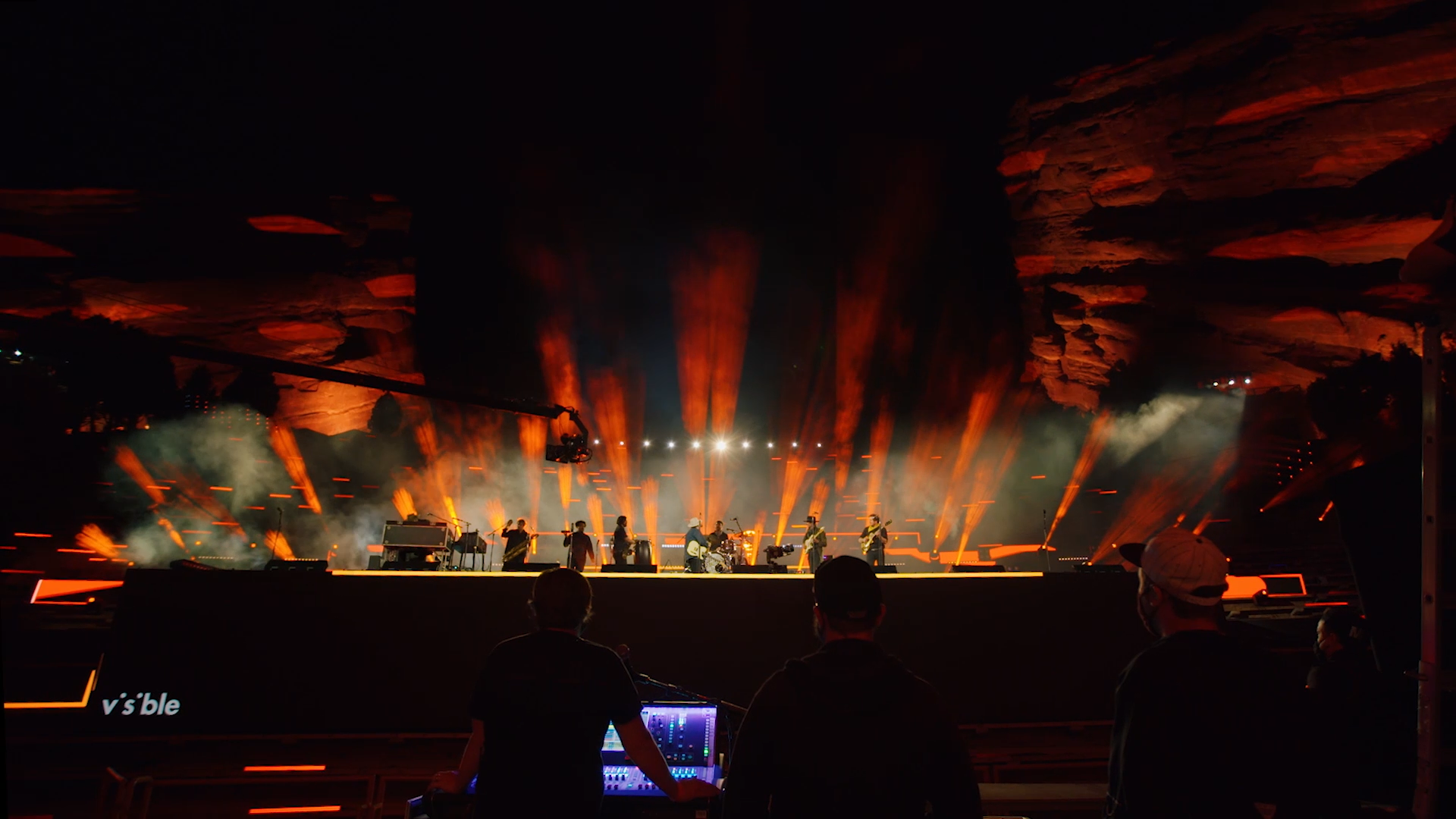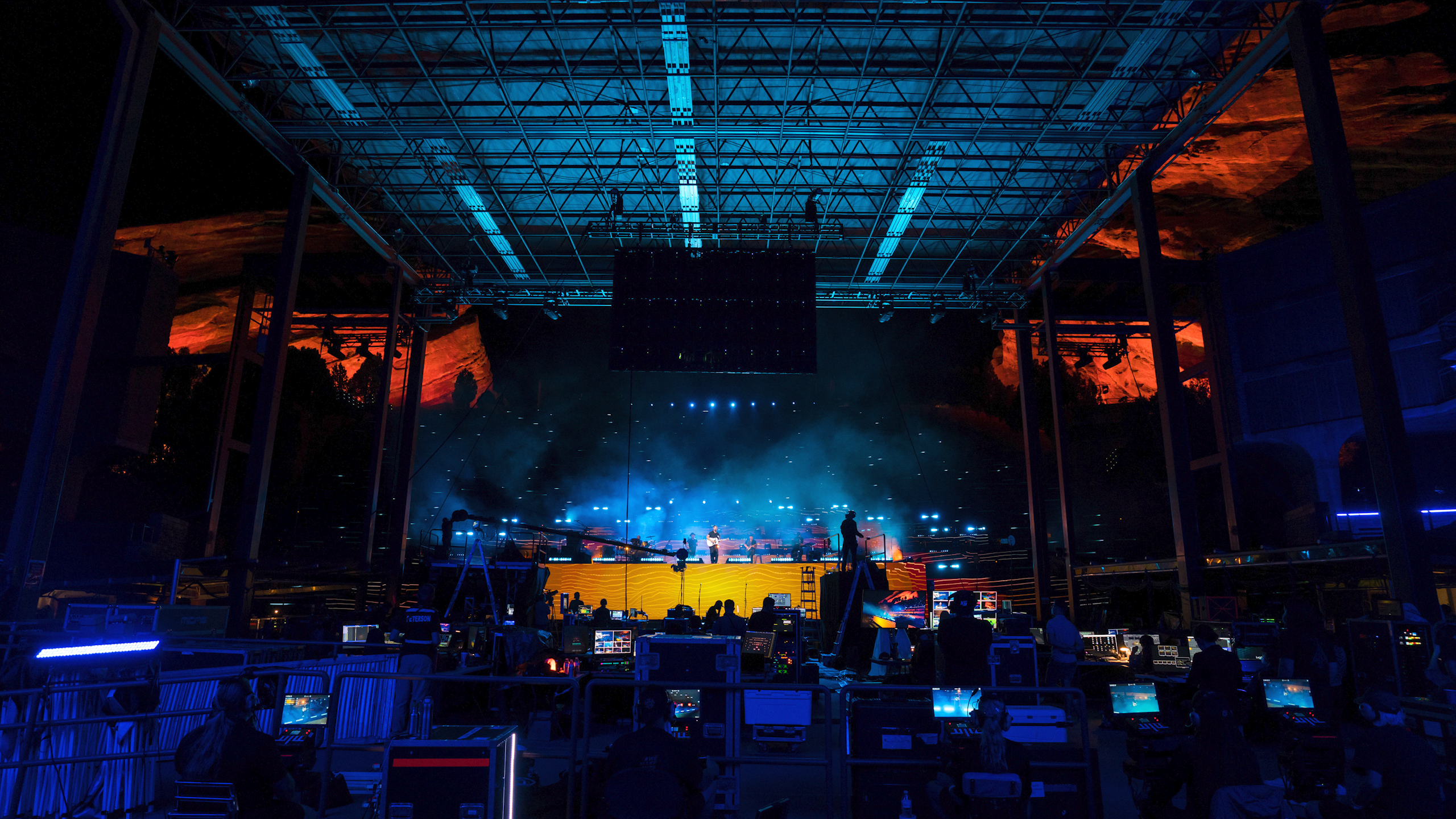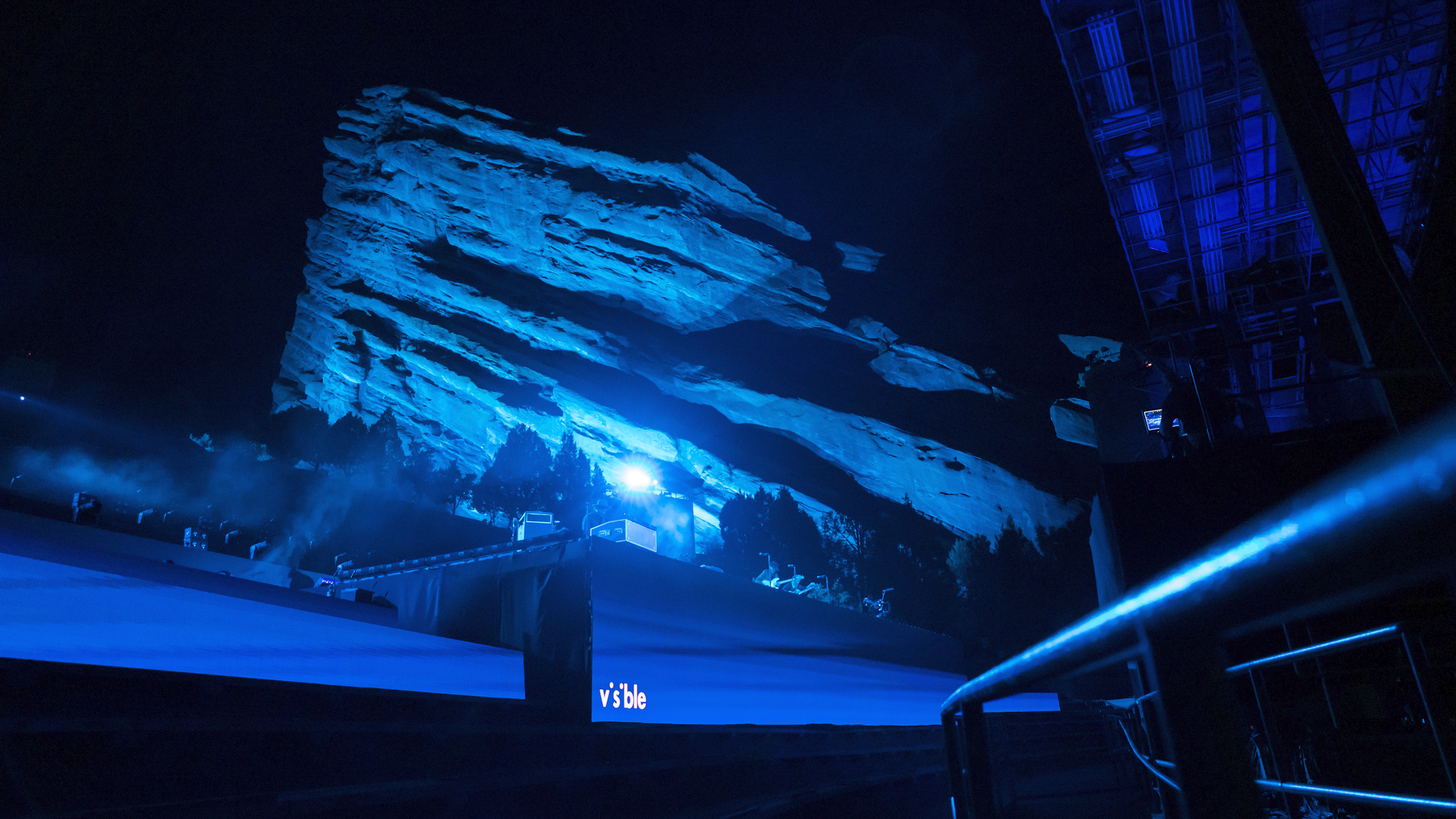 Scope
Audio / Visual Production
Creative Direction
Lighting Design
Design
Generative Content
Live Stream
Projection Mapping
Visual Content Design
Web Design
Credits
Client: Visible
Agency: Madwell
VTProDesign
Show Director: Michael Fullman
Executive Producer: Matt Mojo, Paul Elsberg
Creative Director: Corey Fitzgerald
Project Coordinator: Abby Murphy
Camera Director: Kenneth LaBarre
DP: Jaron Berman
Operations/Logistics: Sam Krause
Technical Director: Keith Neves
TouchDesigner Lead: Matt Wachter
Generative Content Designers: Hailey Mendoza, Akiko Yamashita, Tyler Lampe
Production Director: Hayk Khanijan
Production Manager: Nicolas Yernazian
Production Assistant: Zac Layman
Lighting Director: Davey Martinez, Sam Paine
Stage Manager: Larry Barcello
D3 Operator: Stephan Hambsch, Charles
Business Development: Judd Katz
Web Development: MOS
Creative Director: Adam Amaral
Executive Producer: John LaViola
Content Design: Silent Partner Studios