SAP Sapphire Central Showcase 2022
A reinvented experience
Prior to 2020, people from all over the world descended upon the Orange County Convention Center in Orlando to attend the SAP Sapphire Now Conference, an event where enterprises dive into the green business operation charge. Then the pandemic hit, forcing the conference to pivot to a virtual-only experience. When SAP decided to return to an in-person format in 2022, they wanted to do it in a big way so they reached out to us and longtime collaborator Master of Shapes to do just that.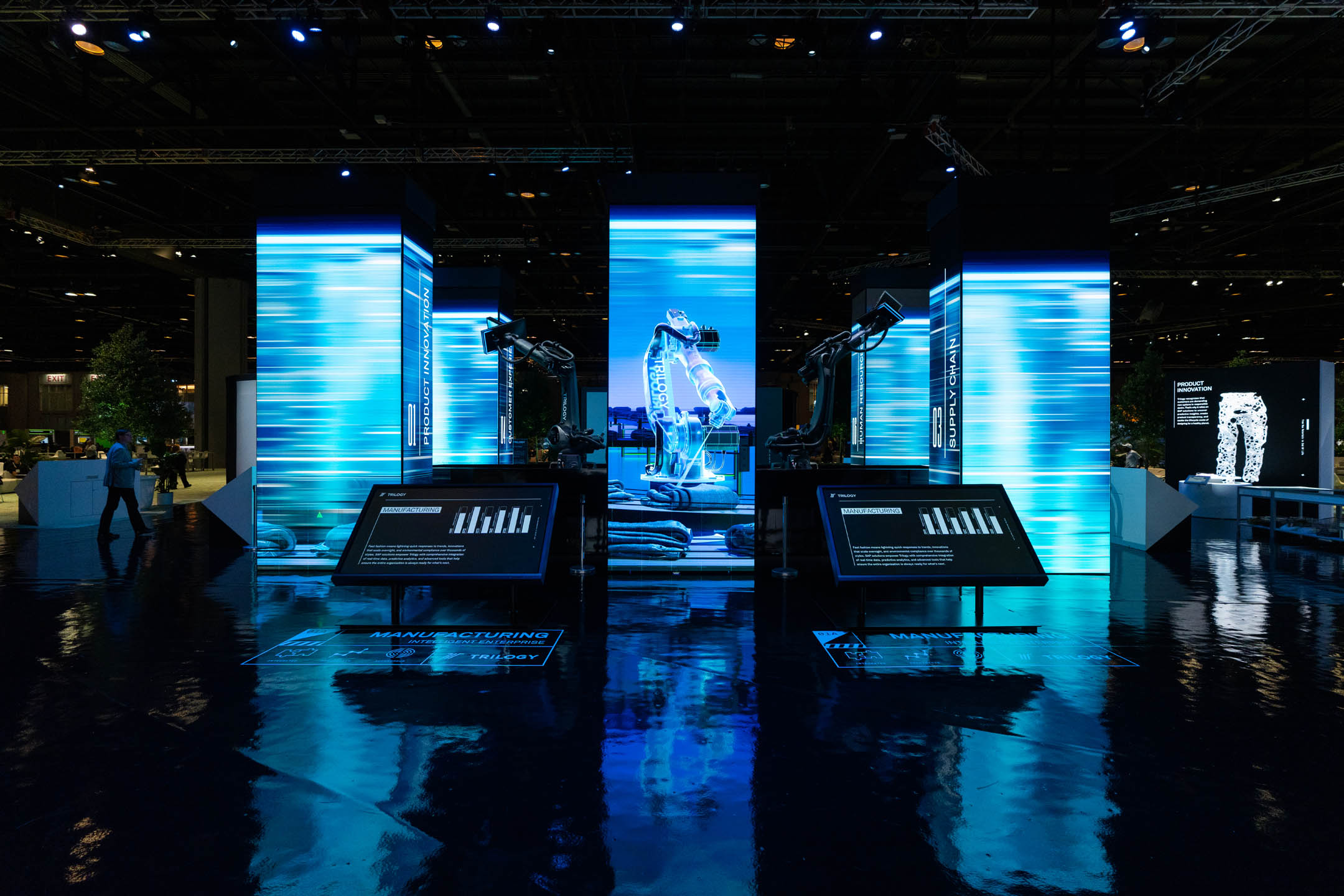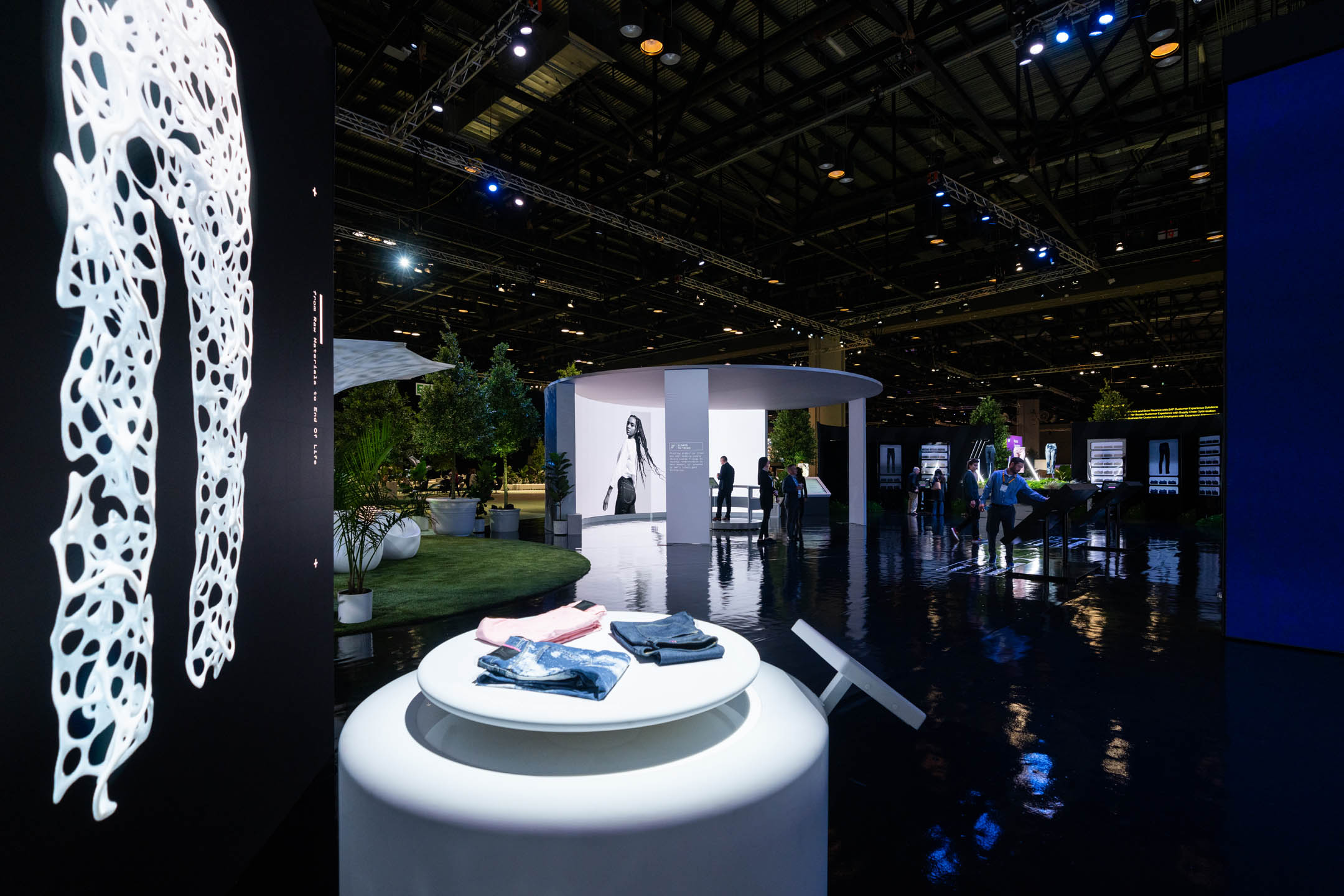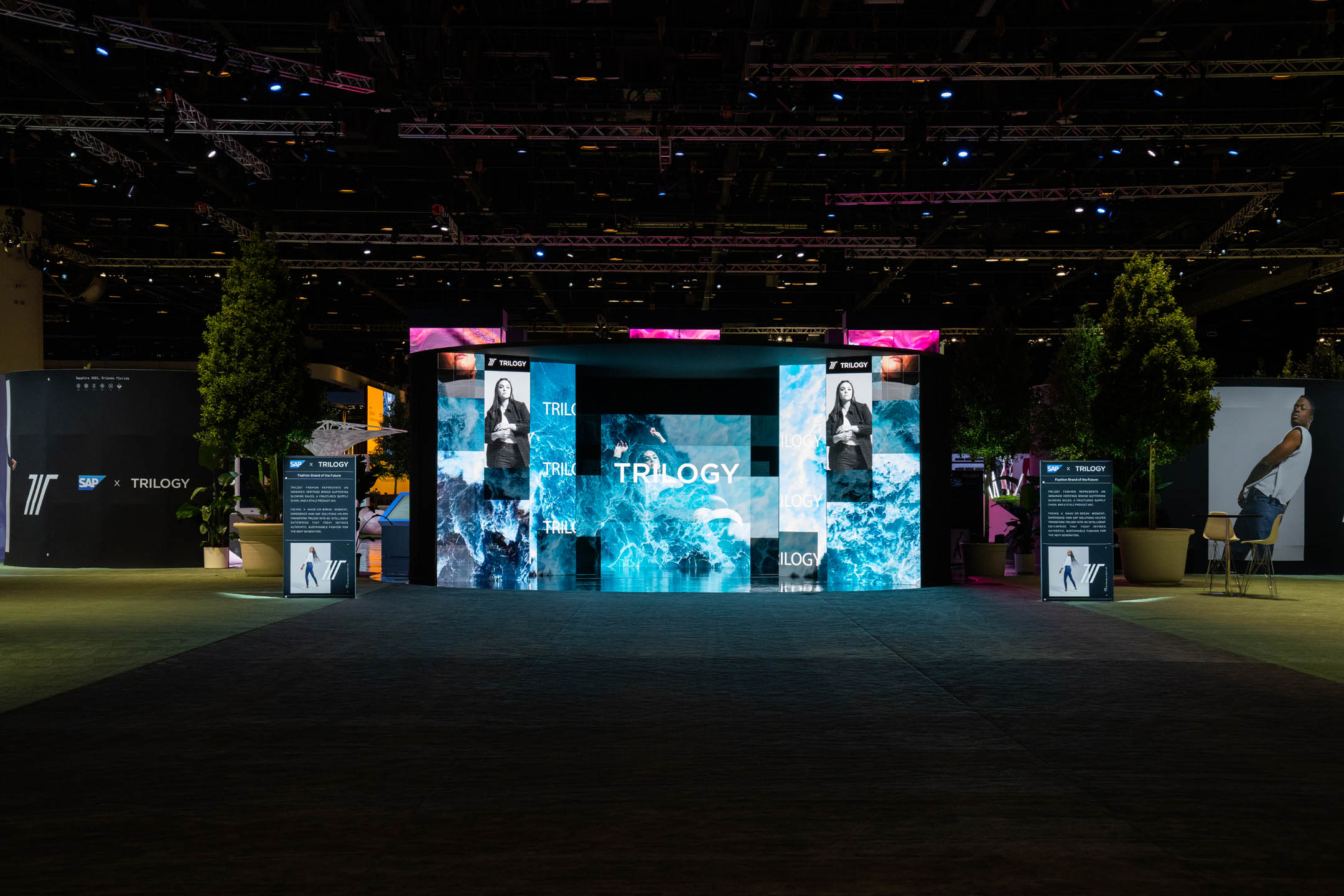 The theme for the Central Showcase booth at SAP Sapphire Now 2022 was all about the marriage of technology and nature and how the implementation of technology can further a more sustainable future. To emphasize this theme we designed and built a massive interactive moment, using SAP client Trilogy and their innovations in the textile industry as a source of inspiration.
The Central Showcase is the wow moment beyond the keynotes of the Sapphire event; something that provides a way to immerse attendees in SAP innovation. The nine installations featured massive LED walls and pillars, intricate visual content programmed by Master of Shapes, and robots all blended in seamlessly with the verdant scenery spread out over the 10,000 sq ft space.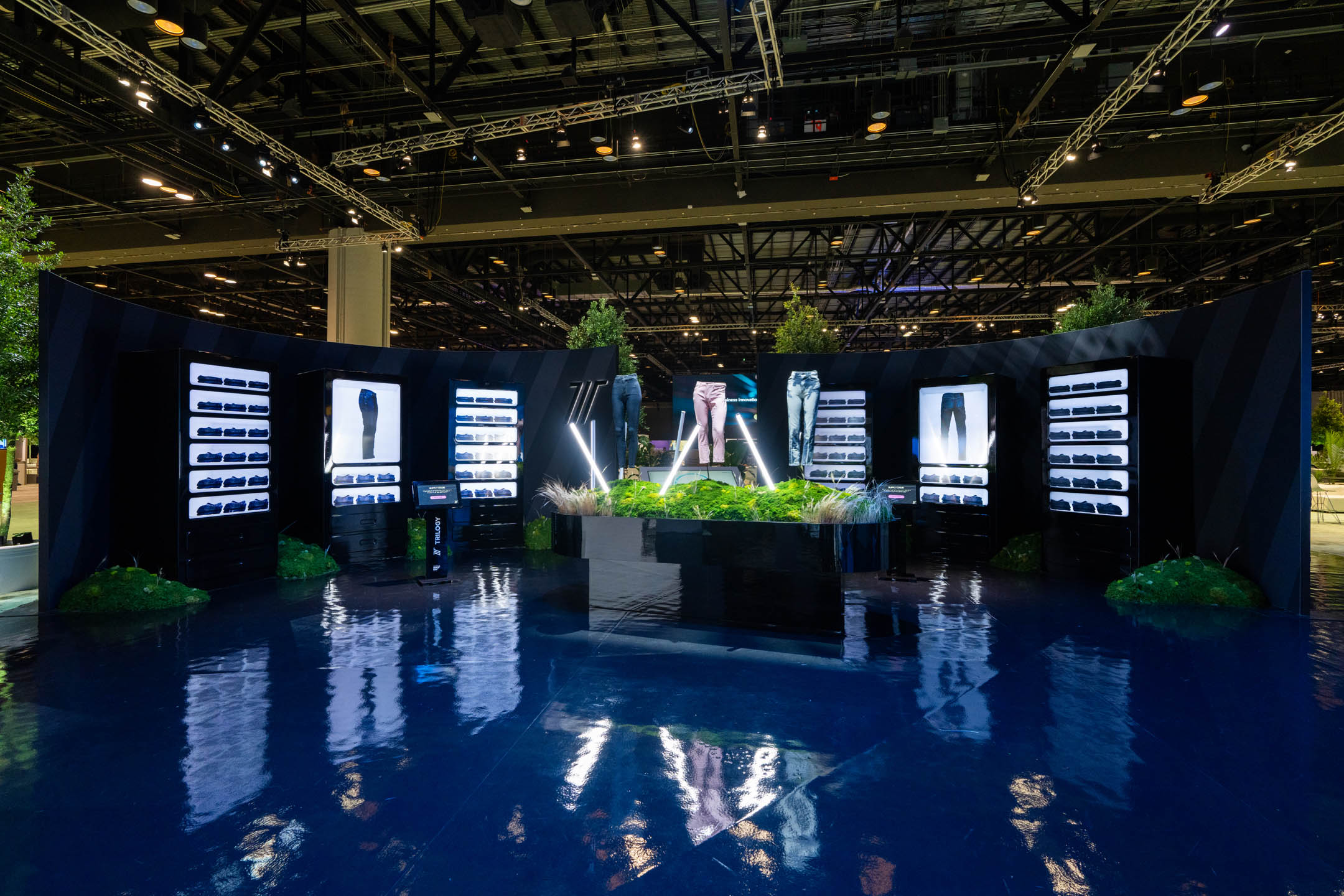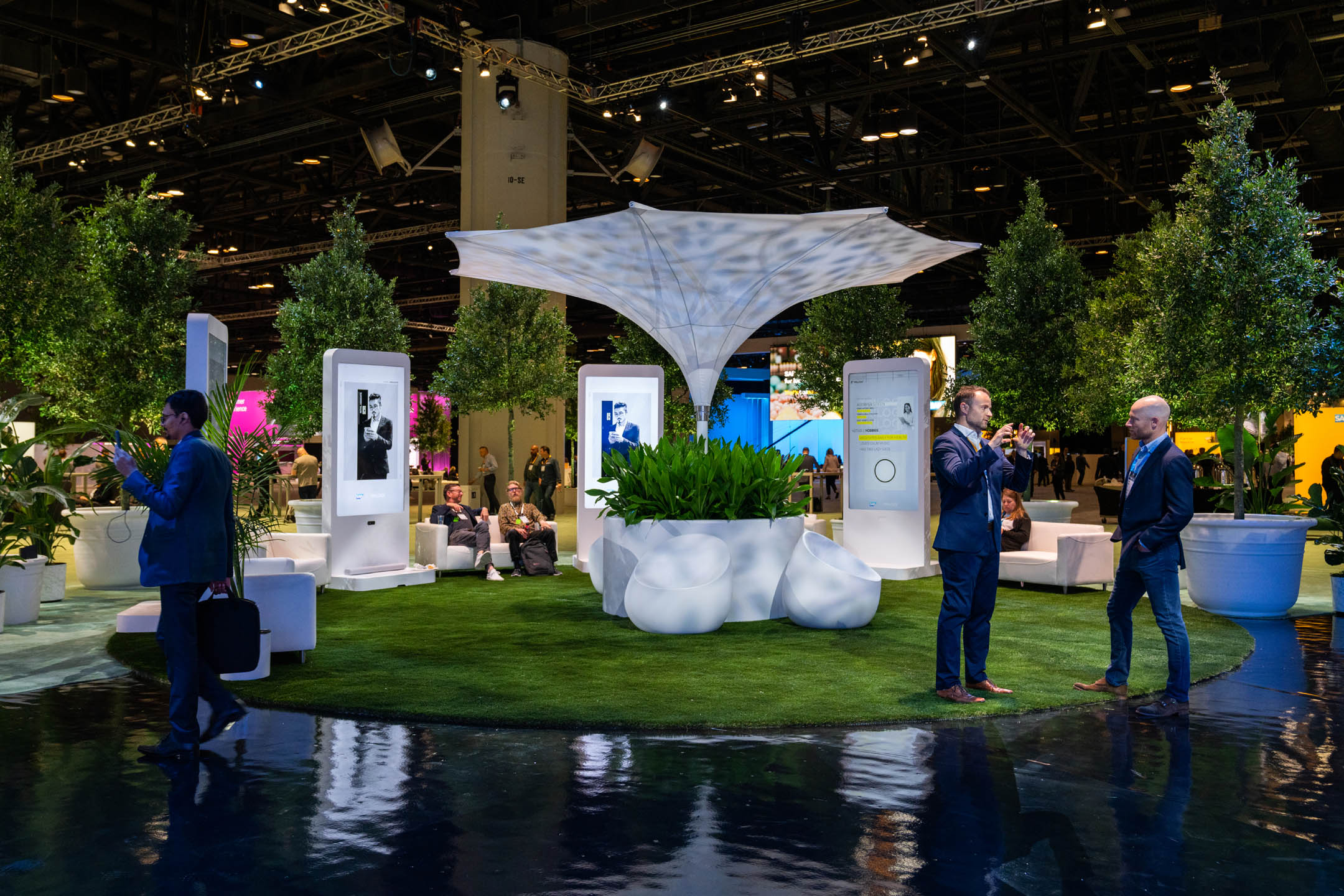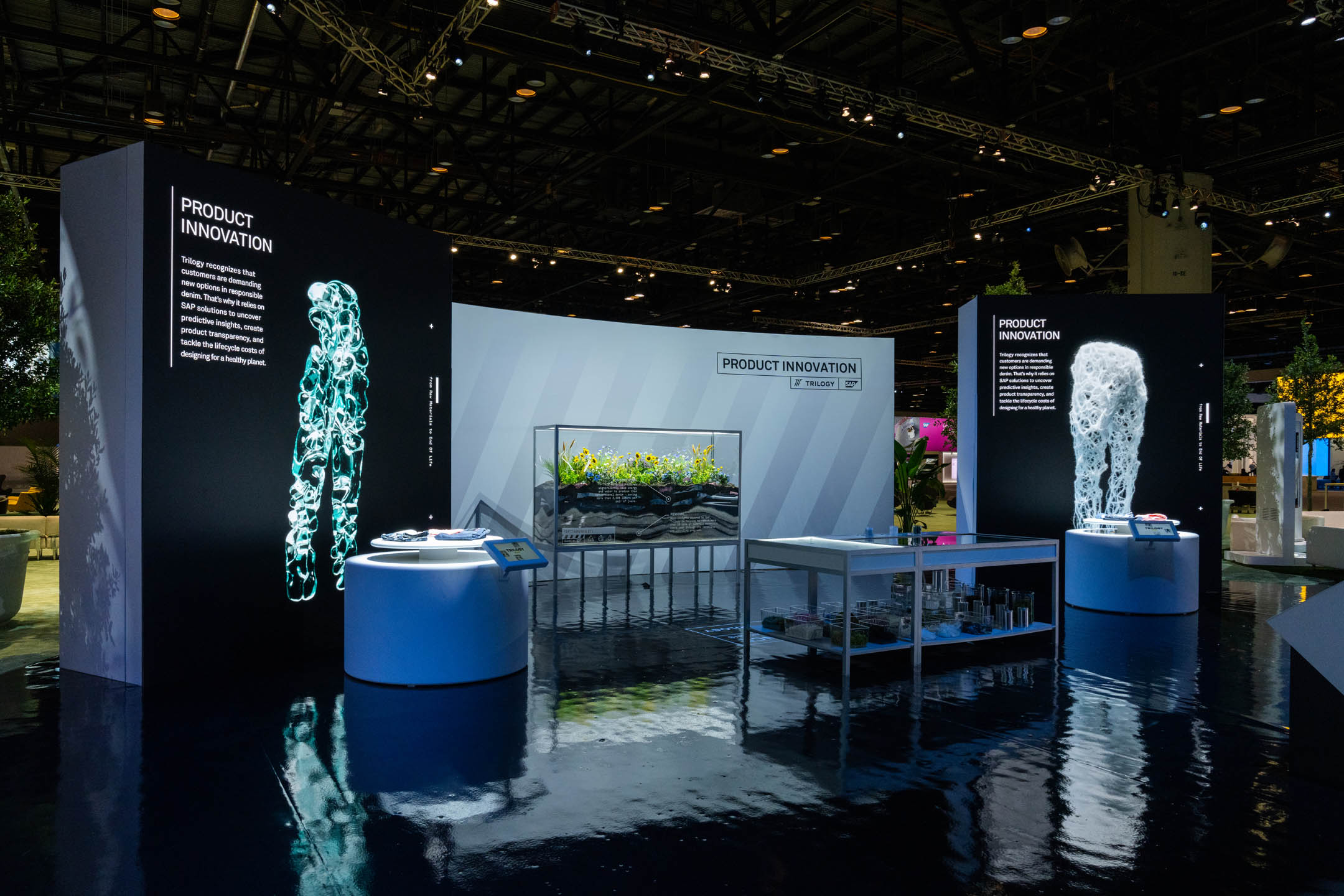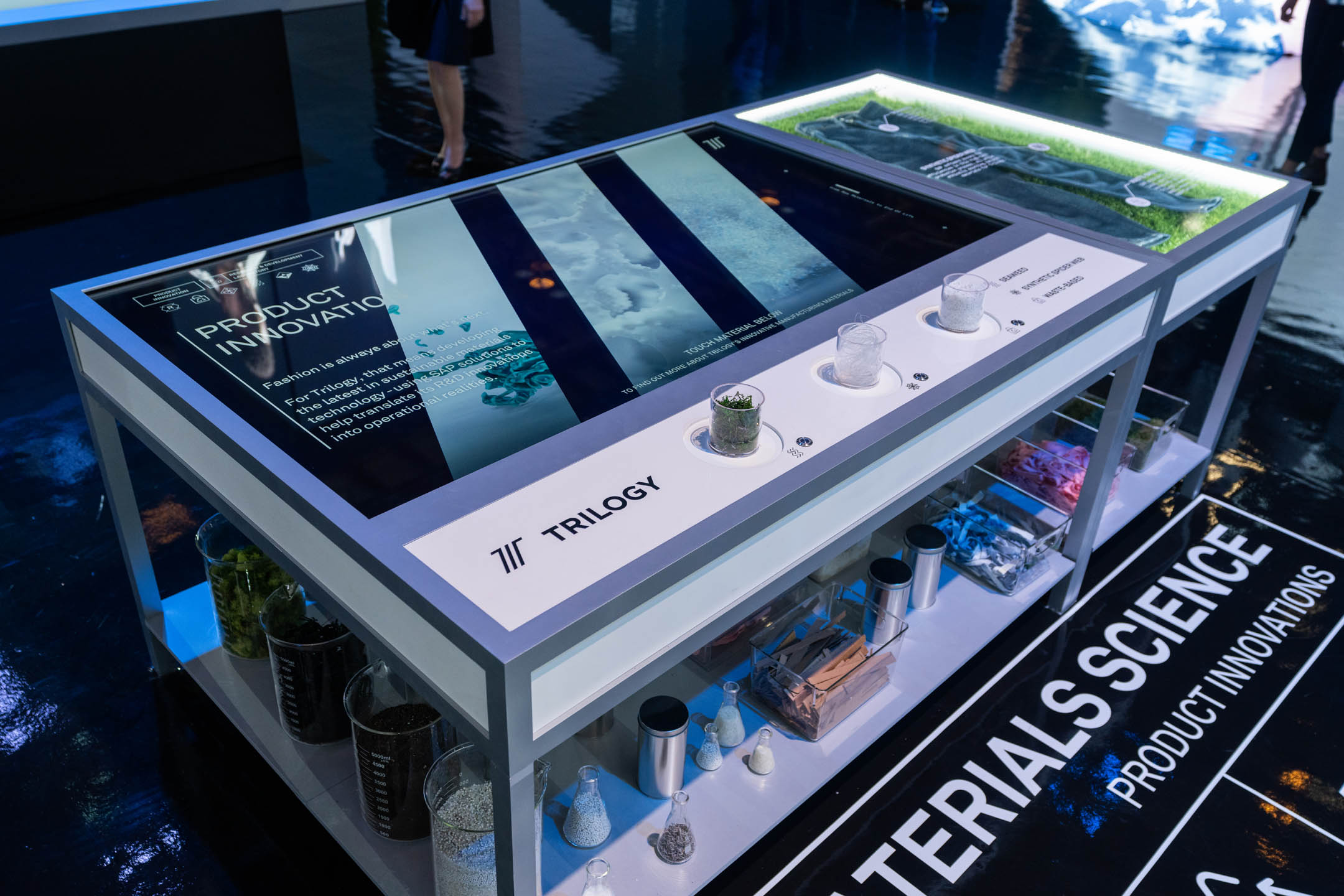 Taking our expertise and love of robots into account, we animated two very different robotic moments. The first utilized one of our smaller bots affixed with an end effector and hoop to illustrate a water-conserving and chemical-free textile dyeing technique.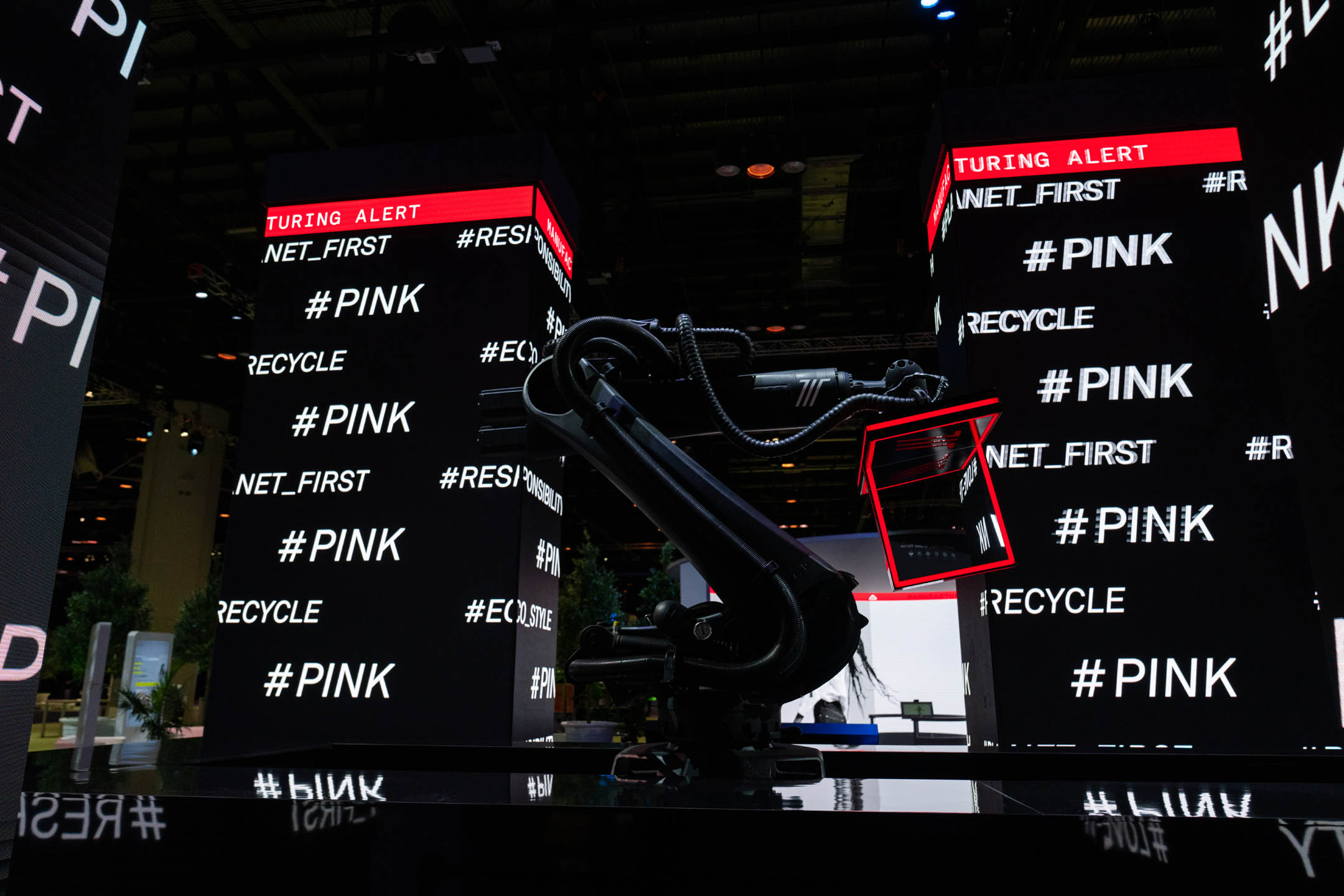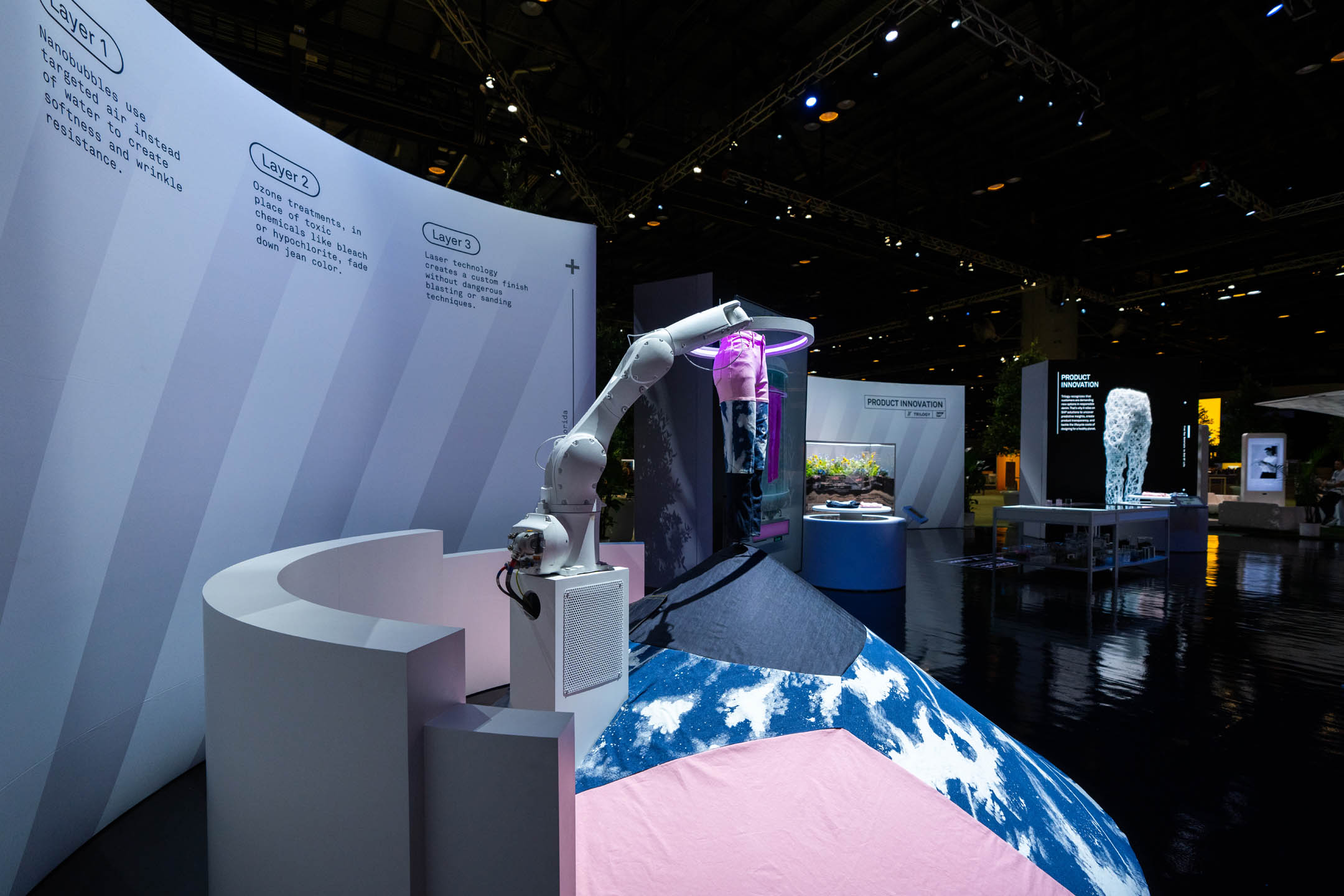 The second and arguably the most visually impactful was the two KR150 robots mounted on a single track, locked in a dizzying dance. The robots were programmed to move along that single track from opposite ends, all the while twirling the LEDs affixed to the arms.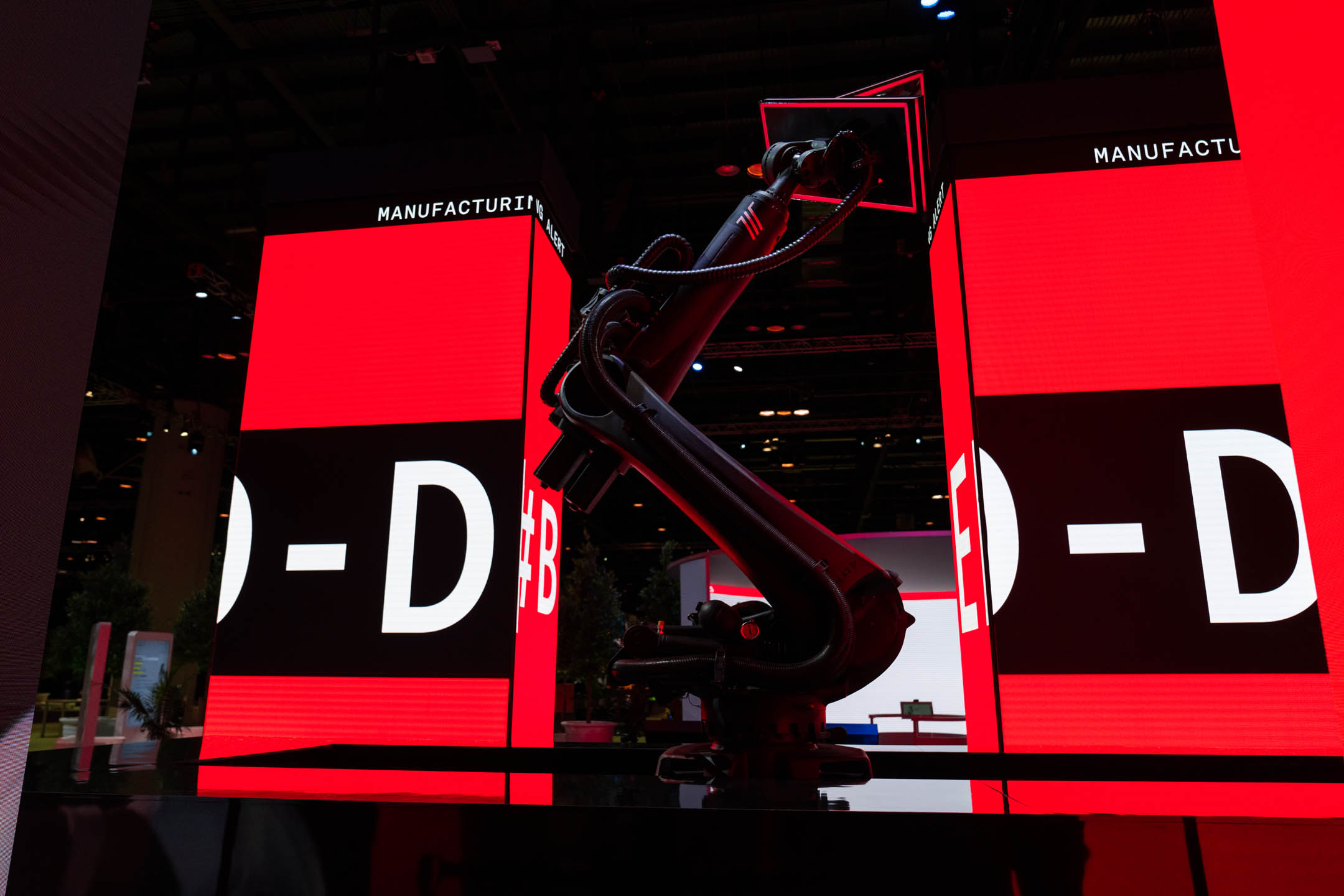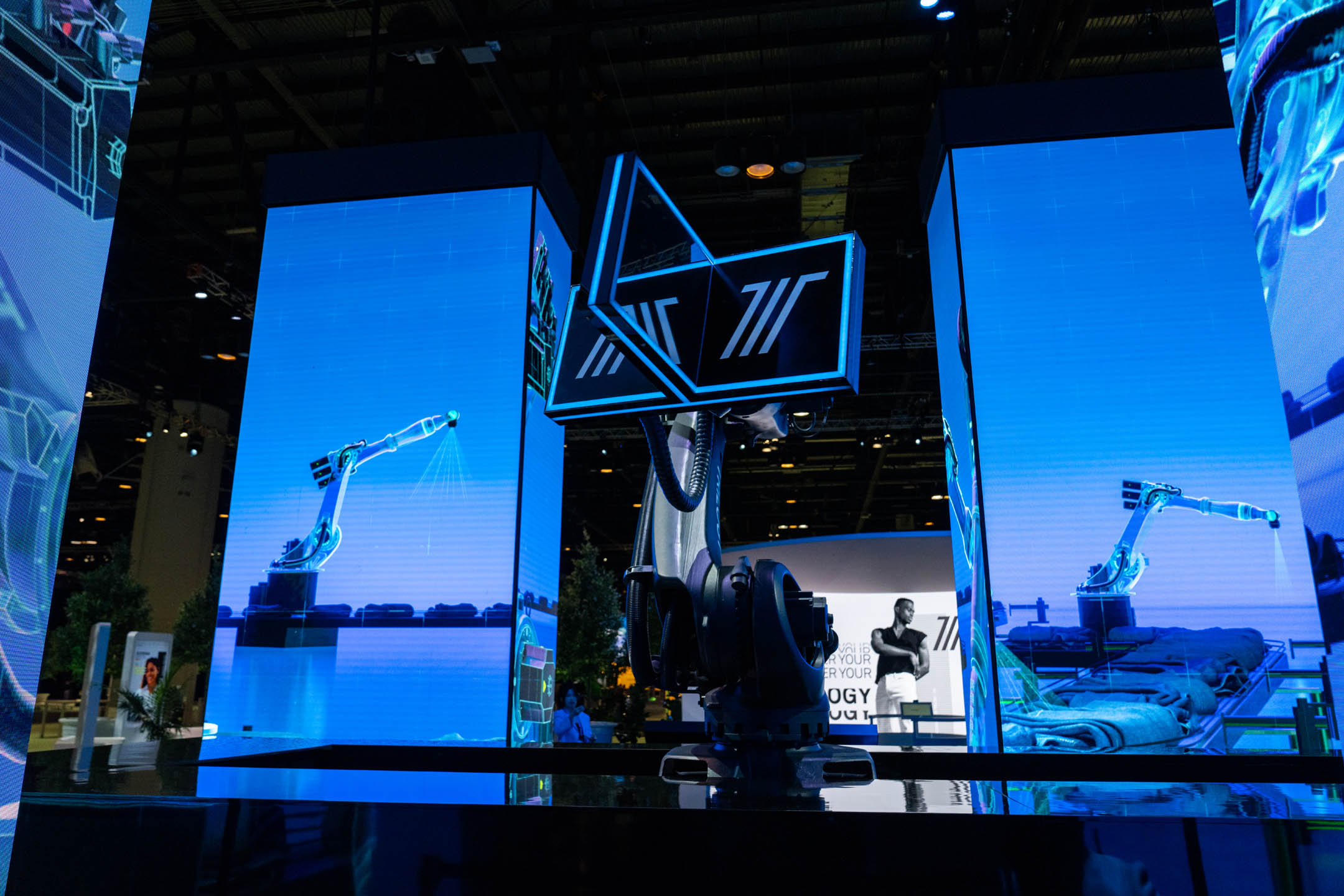 All in all, the 3,445 square foot experience was one to behold, a powerful demonstration of the importance of the intelligent ways in which technology is a necessity in the journey to a sustainable Earth.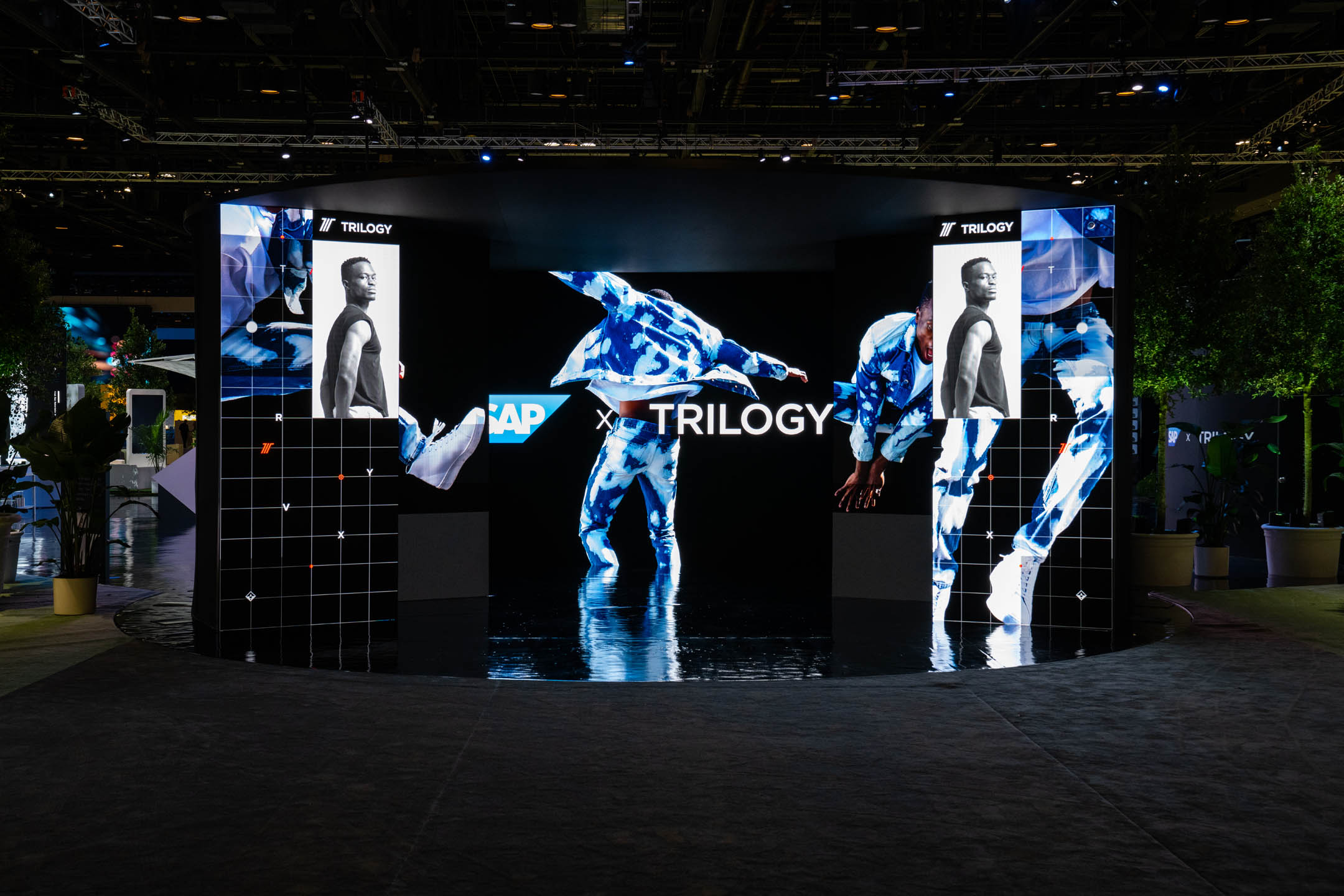 Scope
Creative Technology
Robotics
Audio / Visual Production
Fabrication
Interactive Installation
Project Management
Credits
MOS
Creative Director: Adam Amaral (Master of Shapes)
NoSLATE
Executive Producer: Jeff Reed
Creative Director: Danny Zobrist
VTProDesign
Executive Producer: Emily Titelman
Production Manager: Hayk Khanjian, Nico Yernazian
Fabrication Manager: Sam Koshfam
Robot Designer: Hailey Mendoza
Senior Programmer: Charlie Wilson
Senior Creative Technologist: Dom Ricci