Splash Canvas
Google IO 2021 Collaborative Art Experience
Partnering with Google Events & Experiences to create a unique, but most importantly fun, collaborative experience. For Google IO 2021, we wanted to bring the Google community together in a way where they could create something together.
Looking back into some of our tools, we wanted to make an installation where users could paint a canvas together. Here enters our helpful robots, a grid of paint-filled balloons, and a high-speed camera.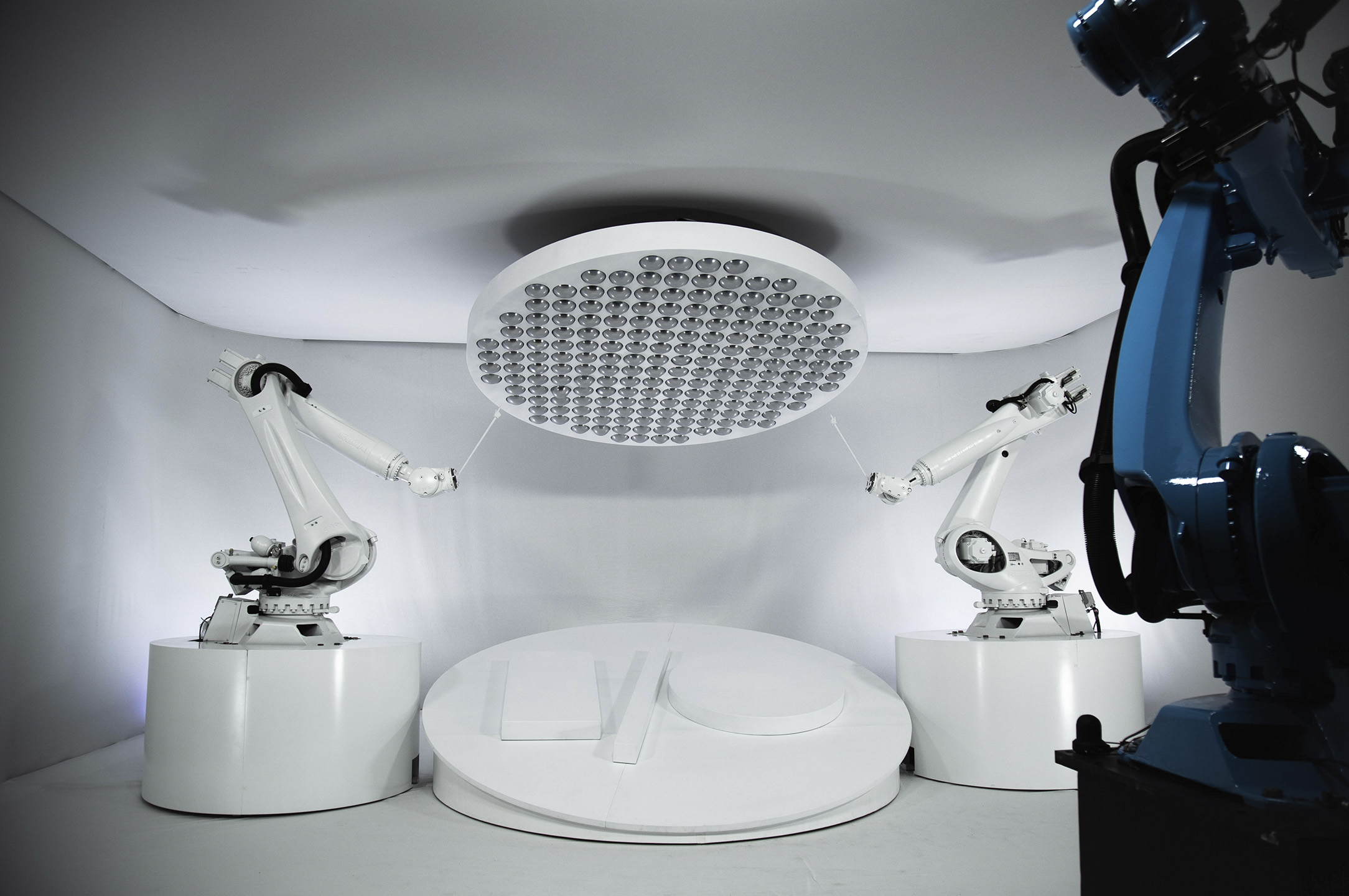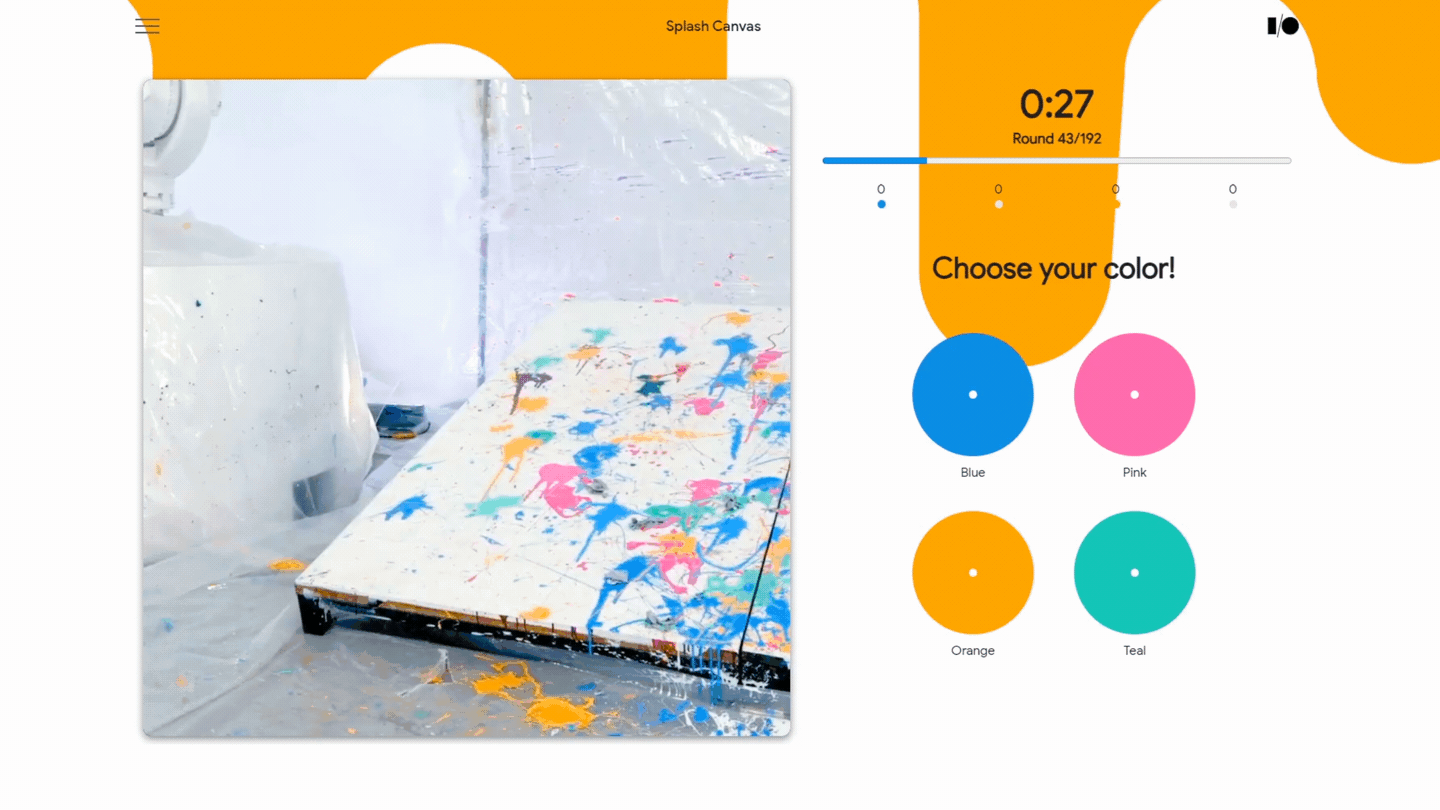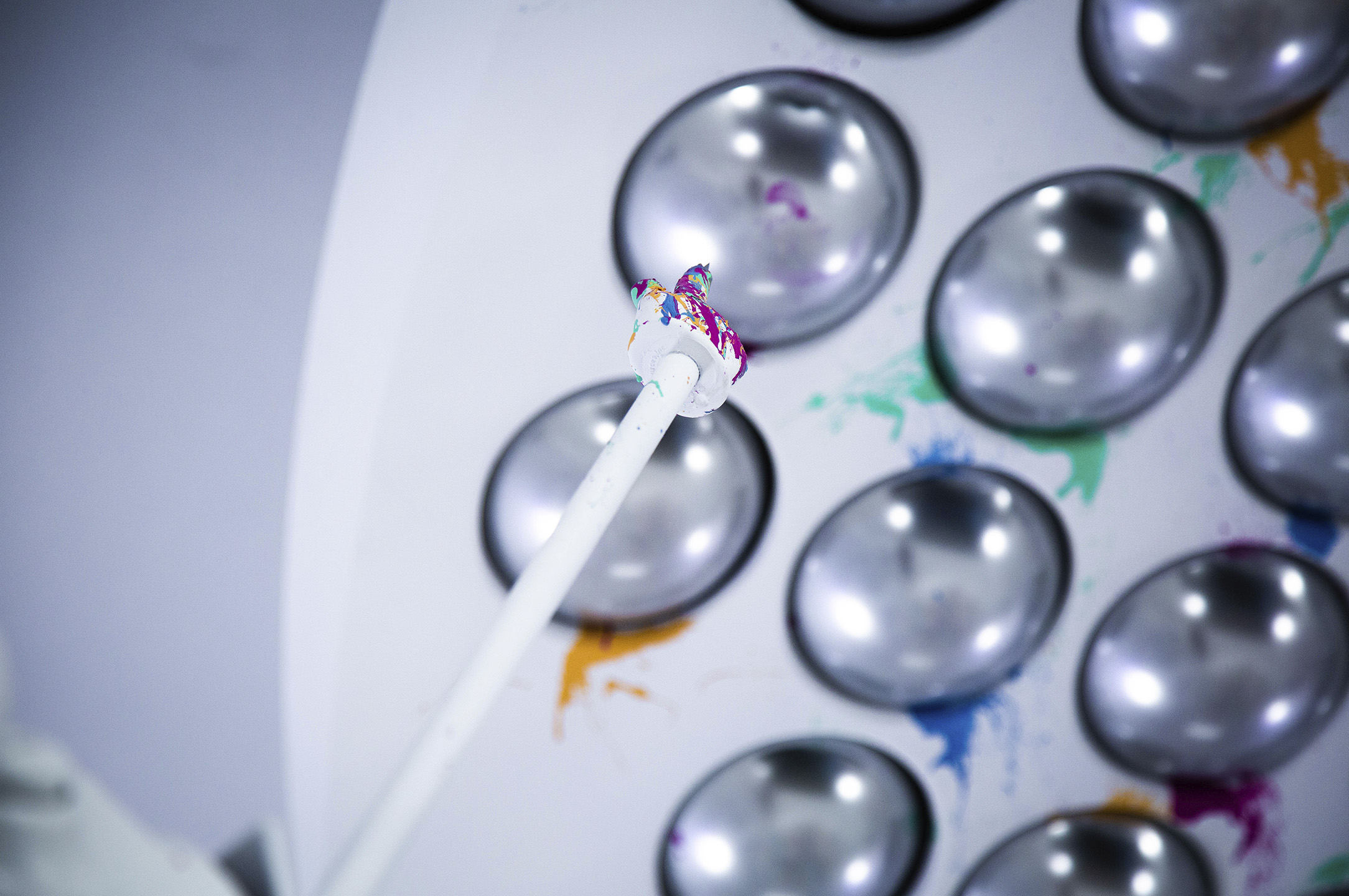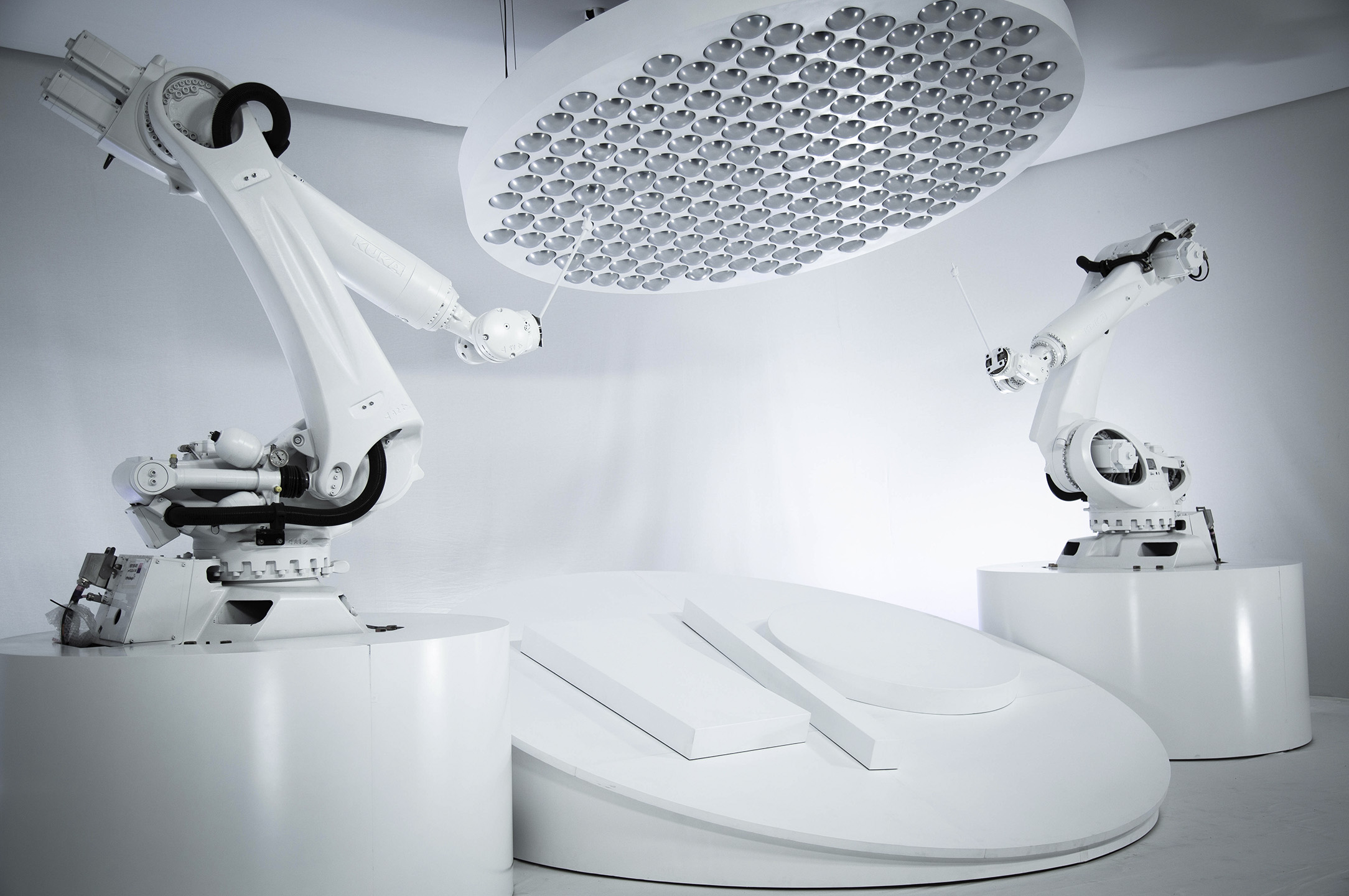 At the end of I/O, a canvas was made with all the different colors selected by the at-home I/O Audience, and with each pop that audience was sent an epic slow-mo of their balloon falling to its epic crash.
We then created a microsite that lived within the Google I/O Adventure, a digital world representing I/O, that users could wander and explore, and- upon finding the Splash Canvas- could virtually queue up before having their own chance to pop a balloon. In order to pop one, our adventurers had to upvote on their desired color; the highest-ranked color would win and result in an epic pop from our remote robotic artists.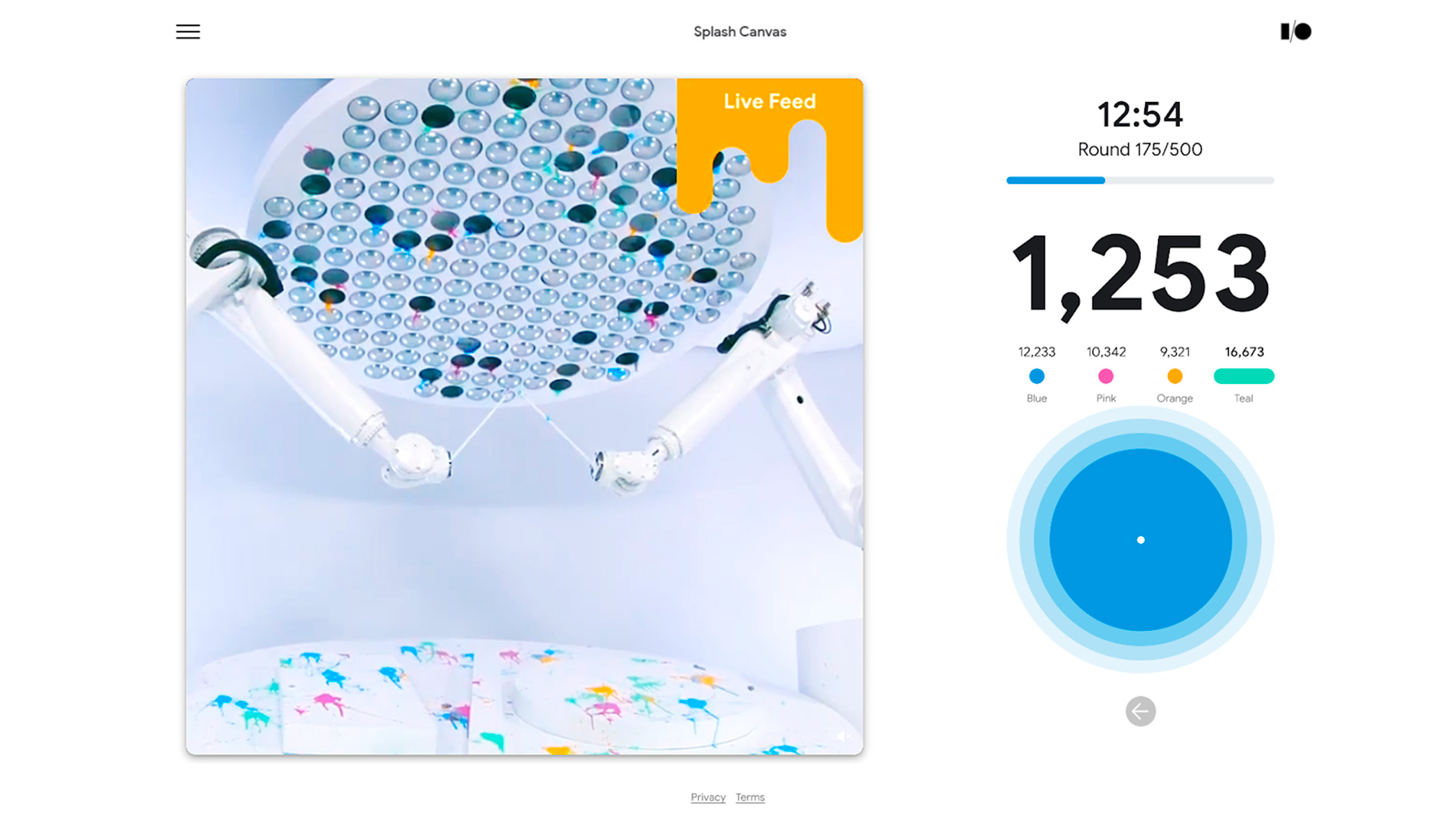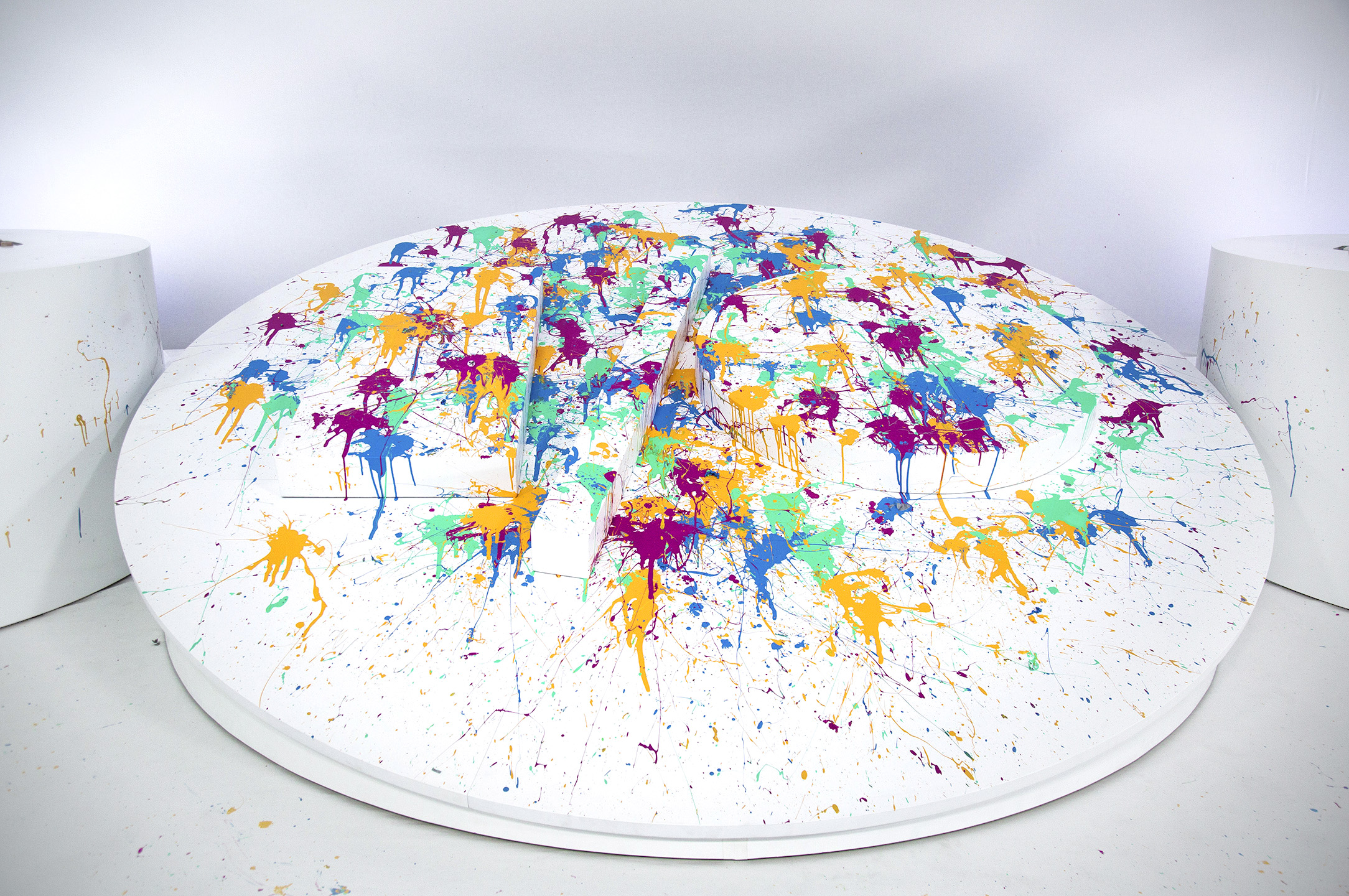 Scope
Robotics
Software Development
Creative Technology
Design
Custom Fabrication
Experiential Design
Engineering
Interactive Installation
Project Management
R&D / Prototyping
Operation / Support
Credits
Production Design: VTProDesign
Creative Director: Hailey Mendoza
Senior Producer: Emily Titelman
Associate Producer: Abby Murphy
Executive Creative Director: Alex Ilten
Creative Producer: Sandra Paller
Creative Producer: Mike Lee
Director of Creative Technology: Matthew Wachter Lead
Creative Technologist: Metal Hayes
Production Director: Hayk Khanjian
Production Manager: Nico Yernazian
Shop Director: Jim Shawhan