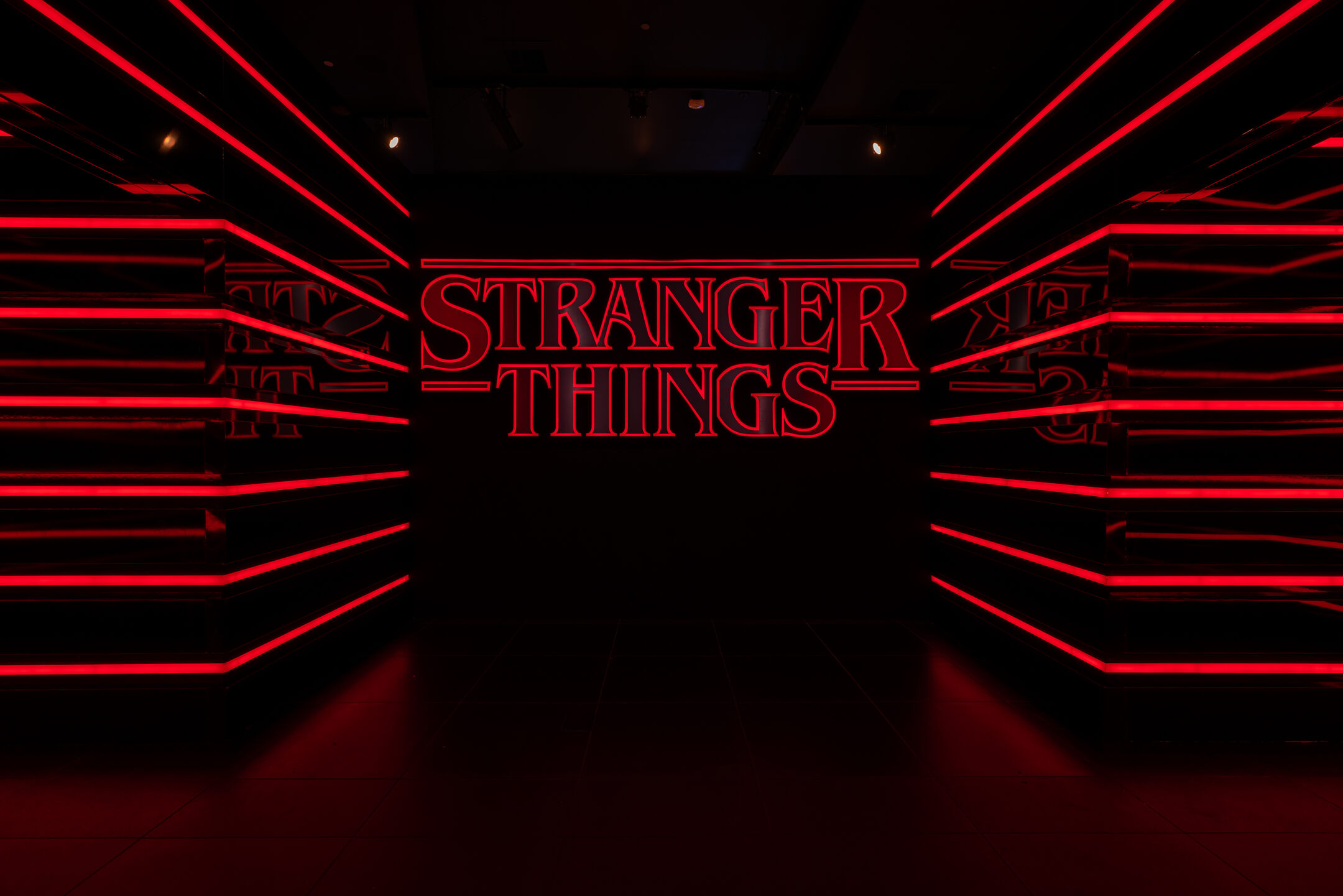 Stranger Things Retail Experience
Opening the gate
It's not easy to work within the confines of a well-known story. You need to be able to appeal not only to a casual audience, but also hardcore fans that know more about in-universe lore than most people do about the actual world around them.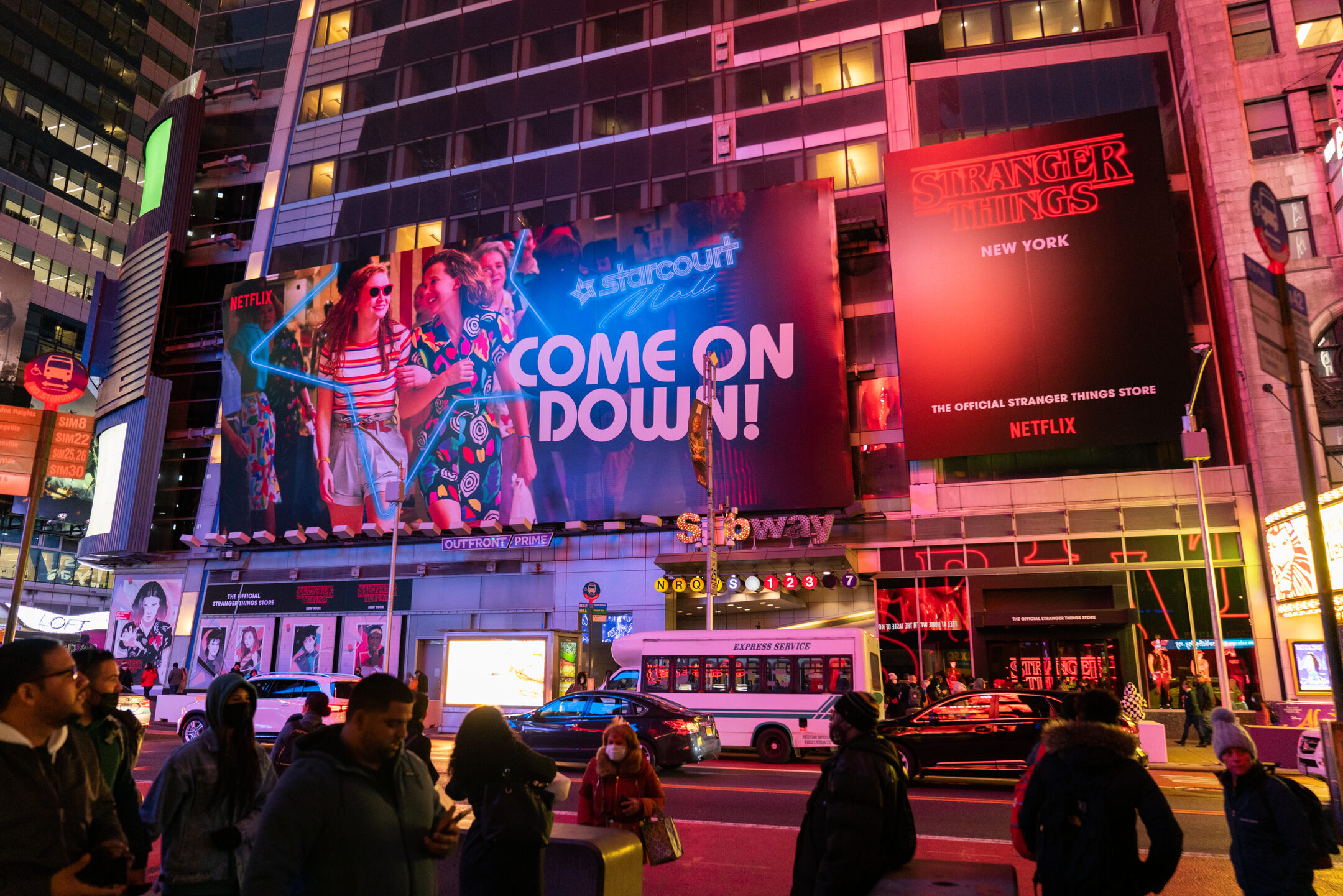 That's exactly what we did during our Stranger Things retail activation, though. Joining forces with our old pals at Netflix along with new friends Black Sky Creative, we opened a portal from Hawkins, Indiana to pop-up retail installations in LA and NYC.
We oversaw several facets of this project, including design, production, and U/X. That took us nearly 8 weeks, from the beginning of the ideation phase until the installation was fully complete. Not only did it require the very best of our experiential design, A/V production, and creative talents, but it also demanded we demonstrate our operational, support, and project management capabilities, too.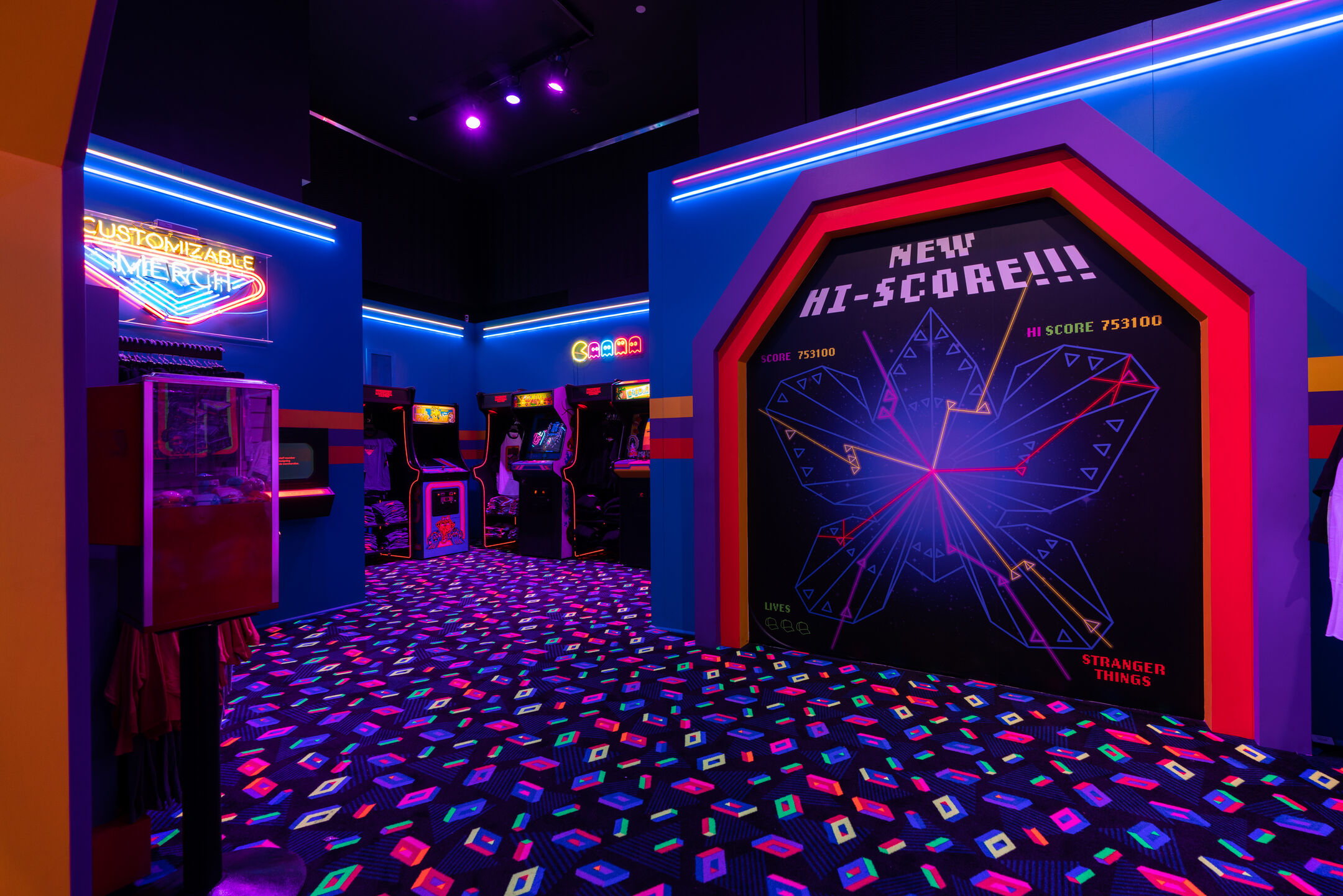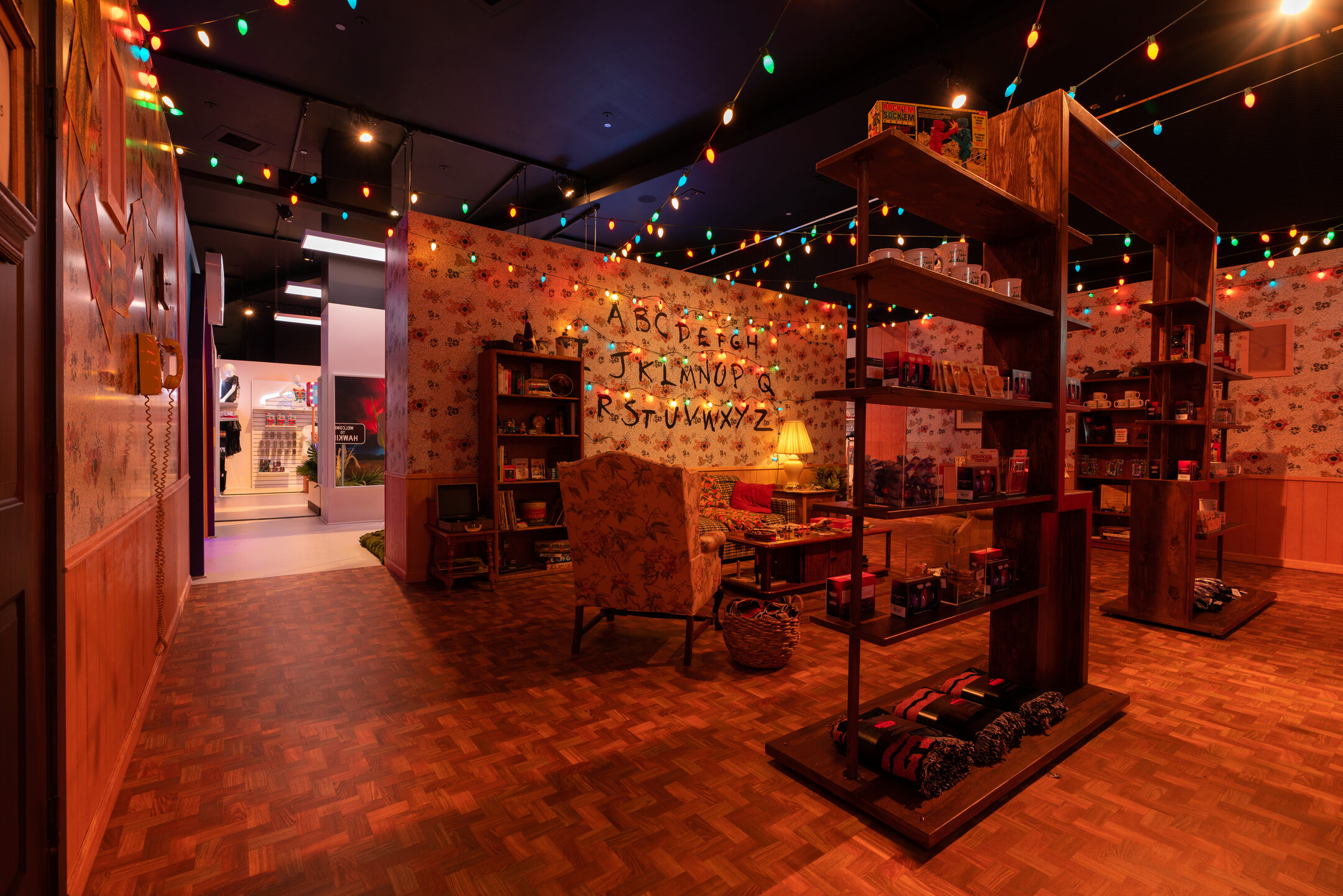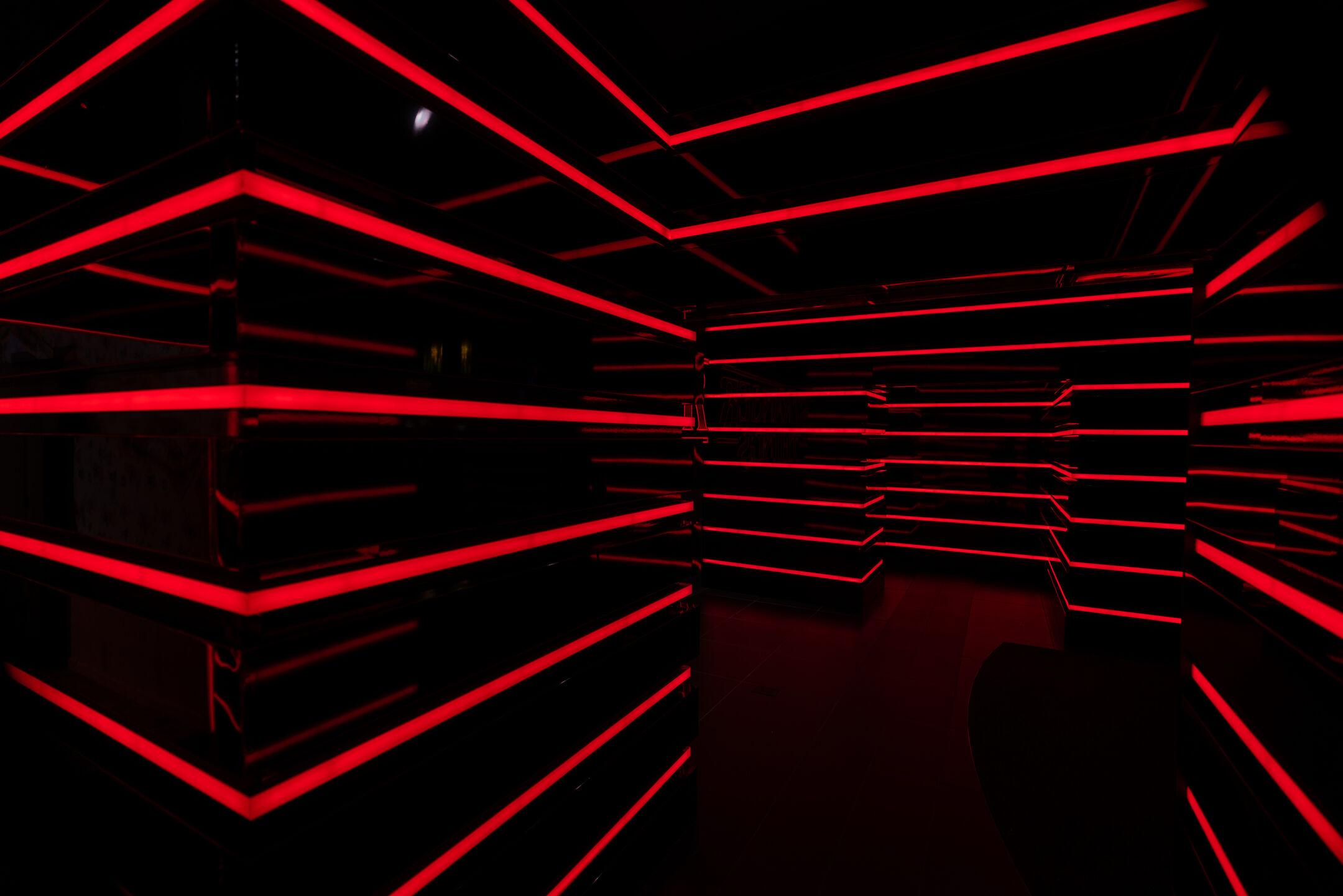 The activation's footprint included seven different rooms spanning 7,542 total square feet. Within, we created some of the most iconic scenes from the series, including the Byers' living room and the Russian Lab where everything begins. One of the main attractions was the ability for fans to create their own merchandise in the store. A room in the installation even included a fully functional 1980s arcade, complete with Galaga and Ms. Pac Man. And the best part? No quarters needed.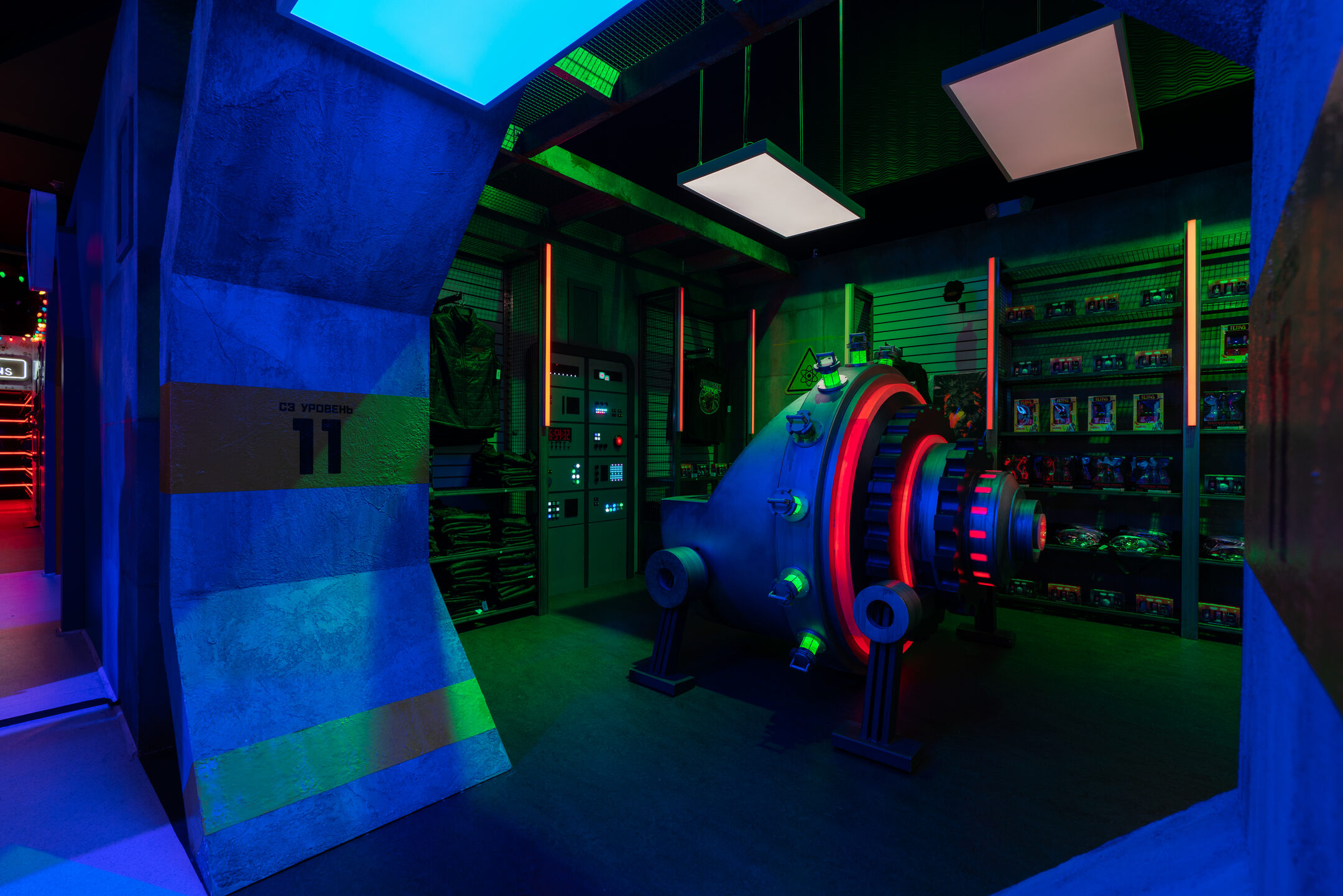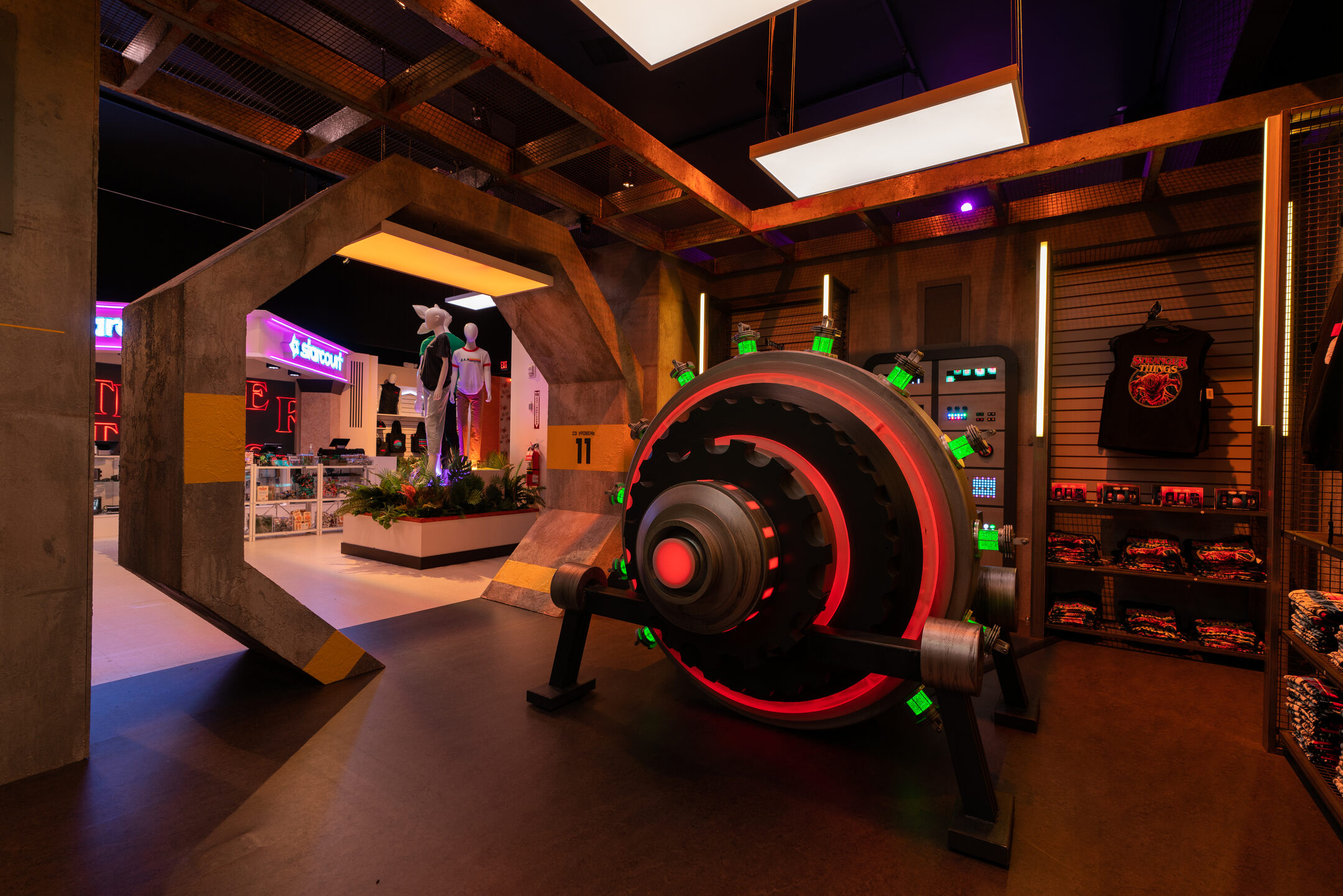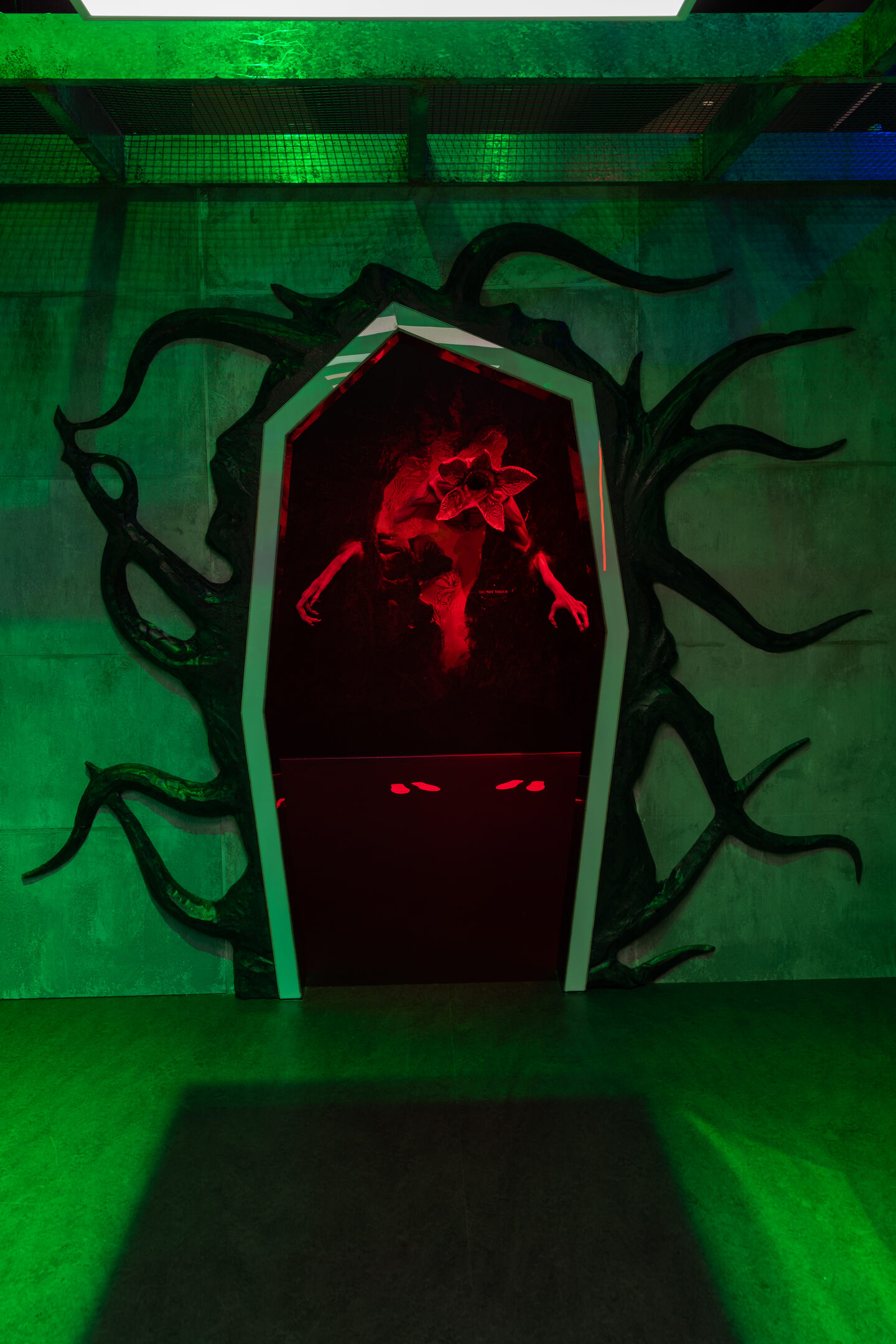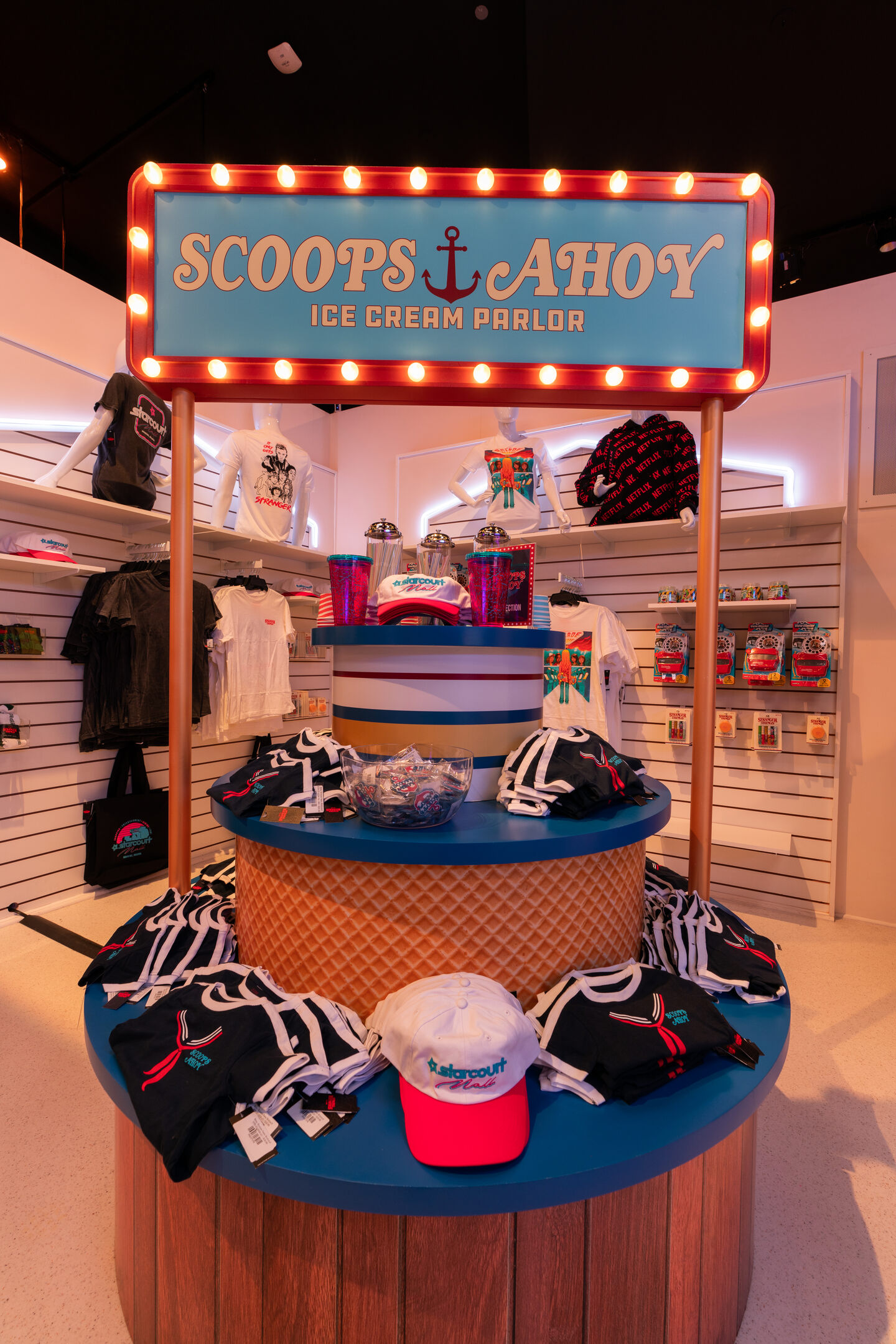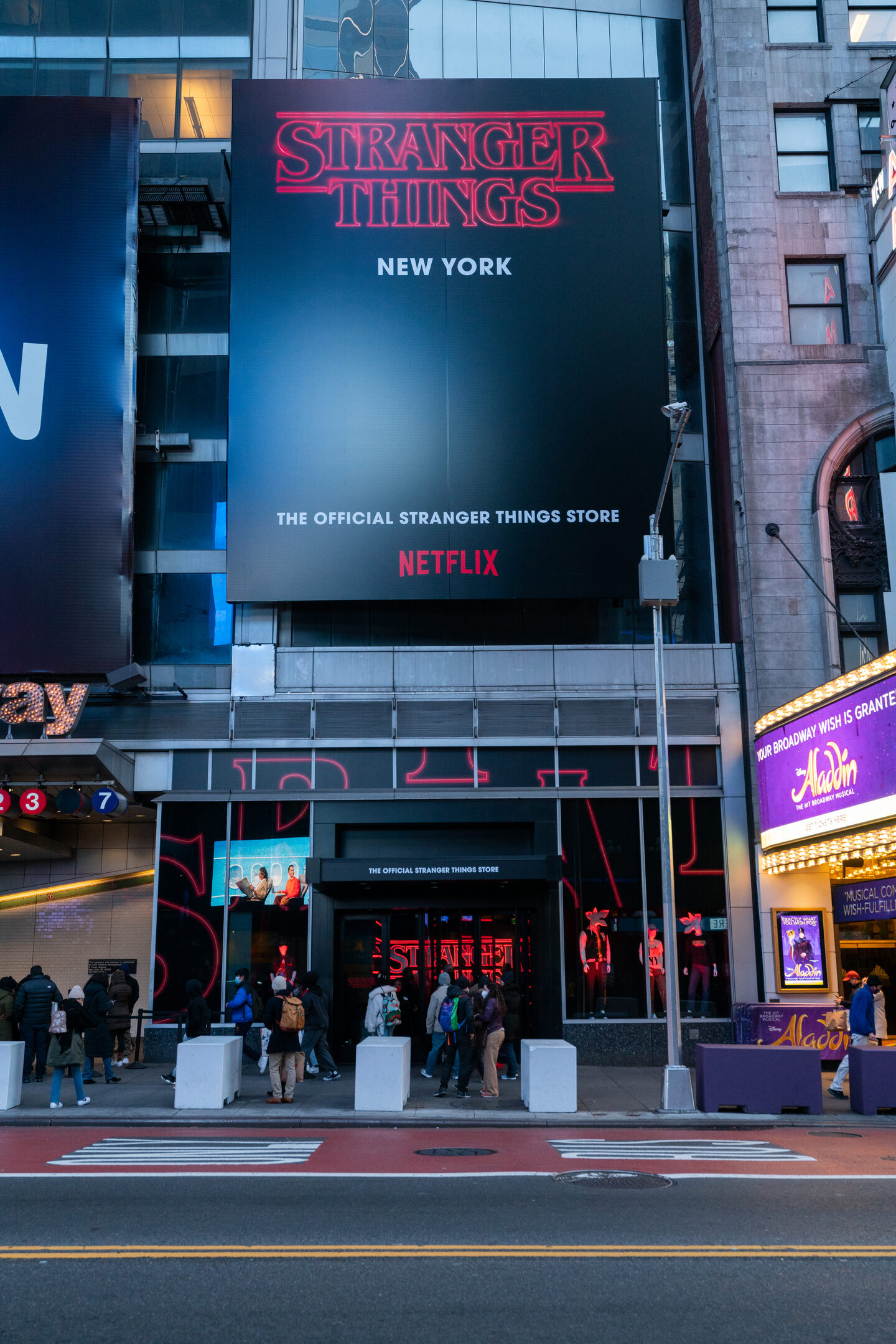 For our Stranger Things activation, we focused on creating interactive logic installations – storylines that visitors can activate – to drive a connection with them. Using our penchant for interactive tech, we created something attendees can participate in, not just something that's happening around them.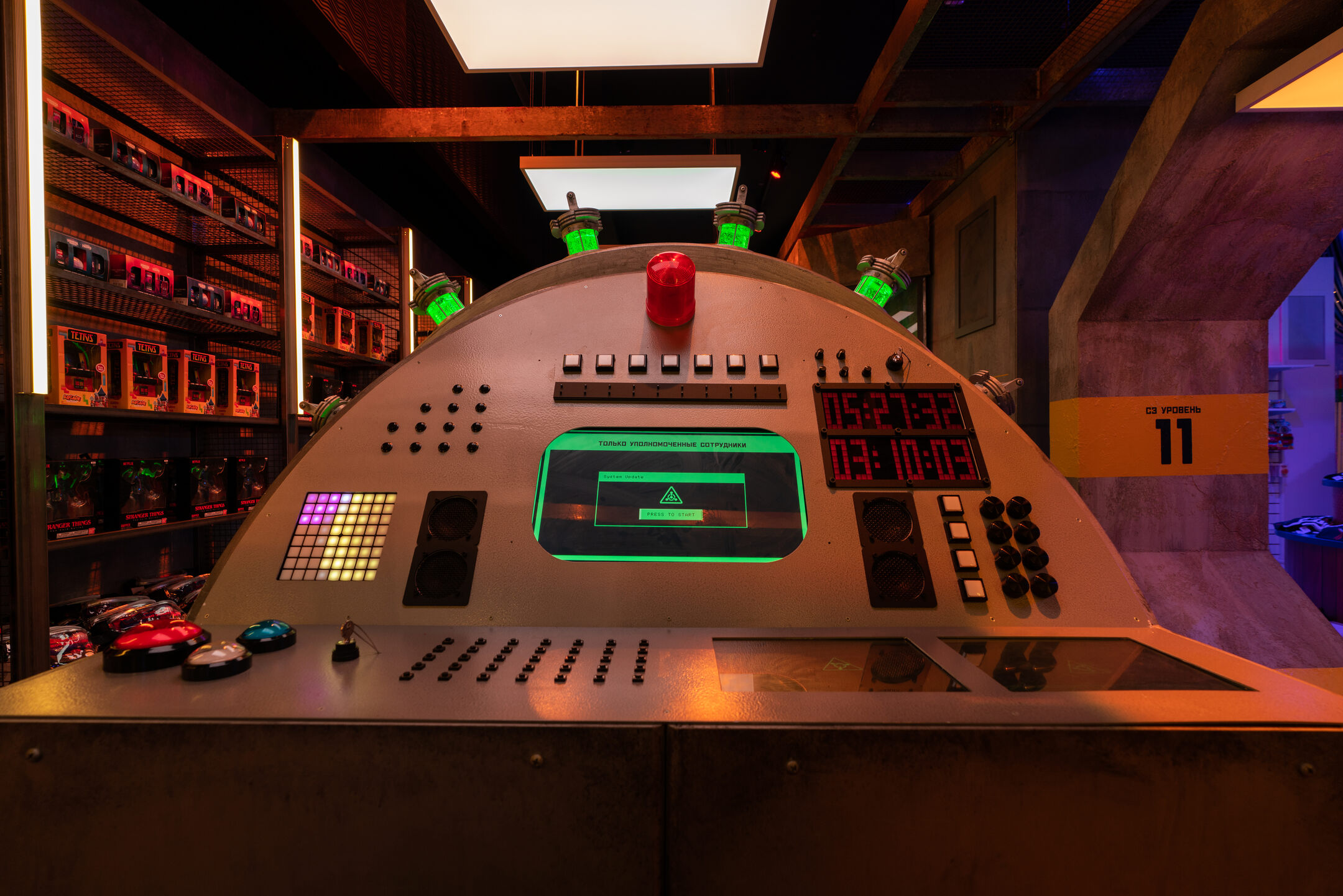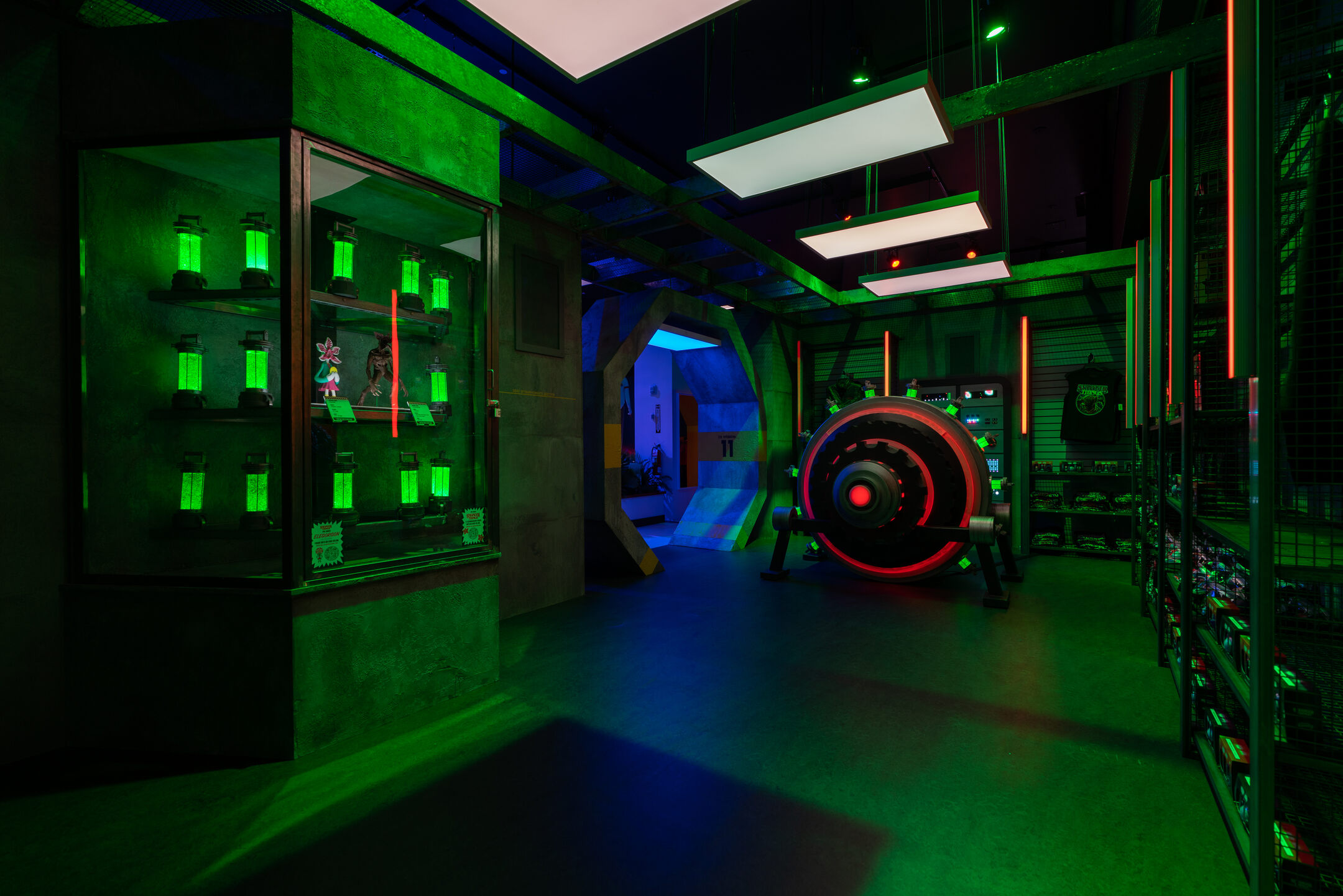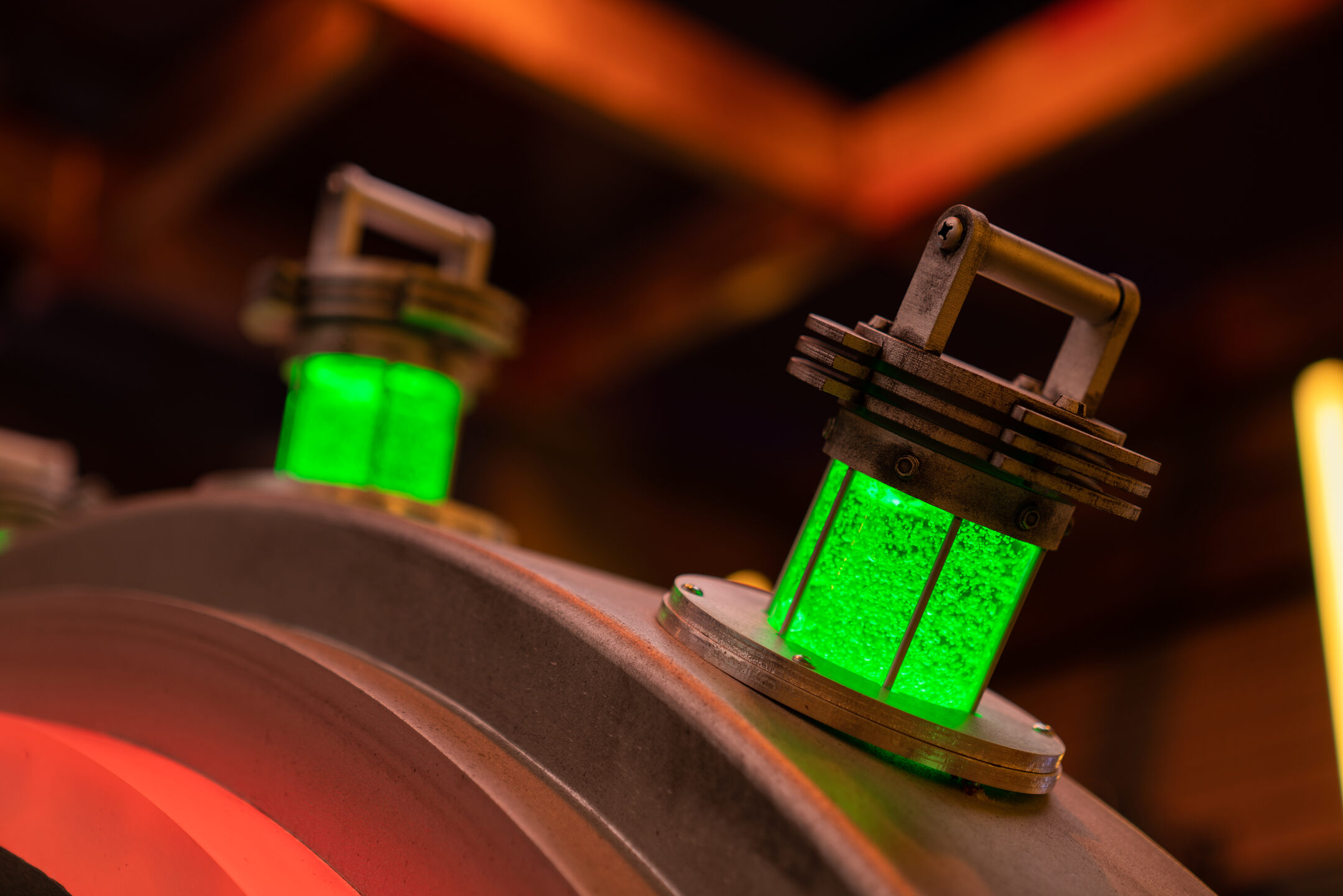 The Stranger Things activation ended up being a smashing success. More than 5000 participants experienced the installations in both NYC and LA. The local news even got involved, with California's NBC affiliate running a story on the installation. Choosing a most-liked project is like having to pick your favorite kid, but this was definitely up there for us.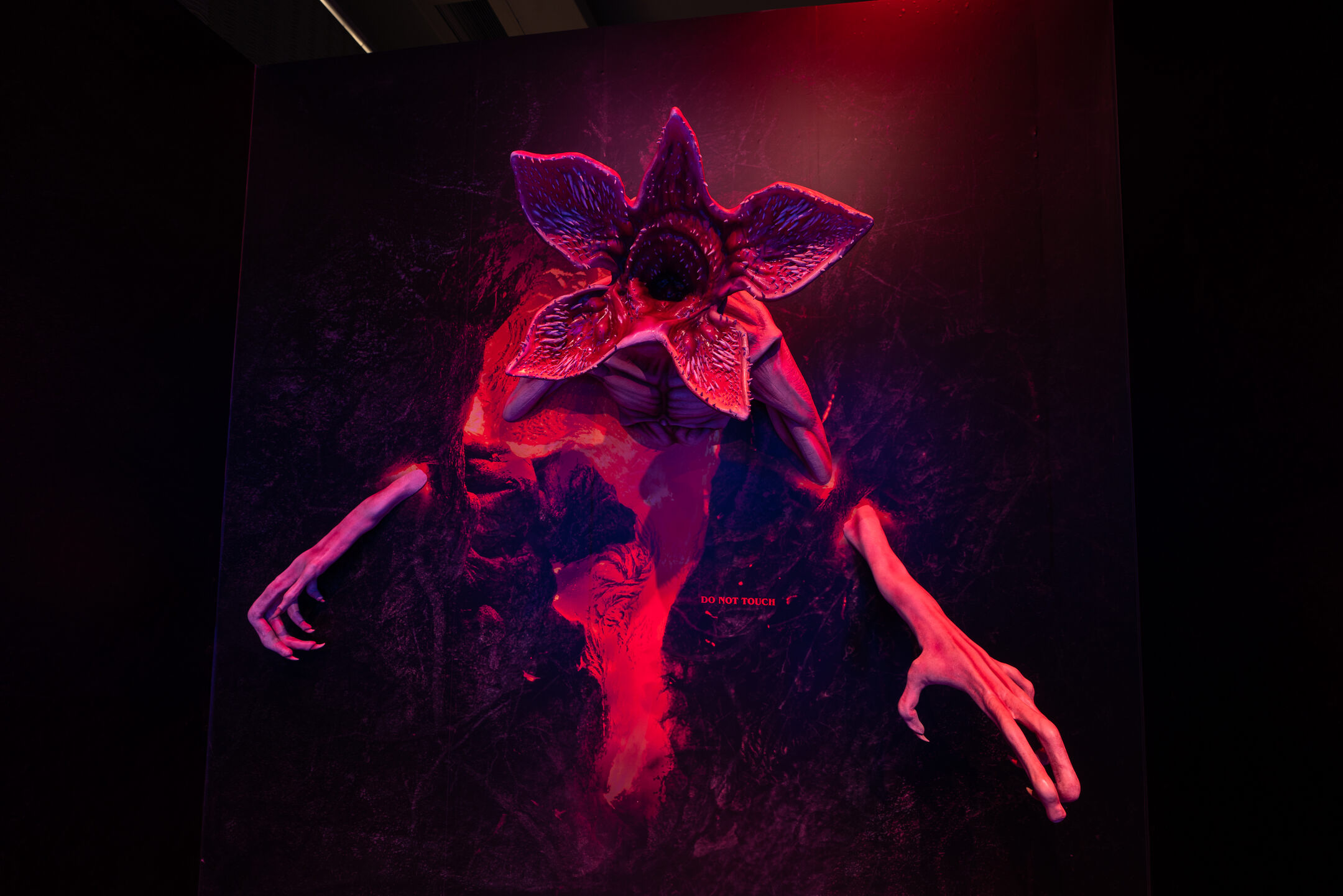 Scope
Audio / Visual Production
Experiential Design
Creative Direction
Creative Technology
Project Management
Design
Interactive Installation
Operation / Support
Credits
Executive Producer: Paul Elsberg
Senior Producer: Emily Titelman
Associate Producer: Taylor Welch
Executive Creative Director: Alex Ilten
Executive Creative Producer: Mike Lee
Creative Director: Annie Chen
Associate Creative Director: Hailey Mendoza
Art Director: Daniel Mannino
Graphic Designer: Justine Henderson
Creative Producer: Melanie Kassis
Props: Eric Quintana
Sound Design: Paul Groetzinger, Brian Mayhall
Creative Technology Producer: Zachary Saale
Lead Programmer: Evan Gannon, Matthew Wachter
Creative Technologists: Trevor Smith, Dom Ricci, Chris Benton
Production Leads: Nico Yernazian, Ryan Brown, Hayk Khanjian