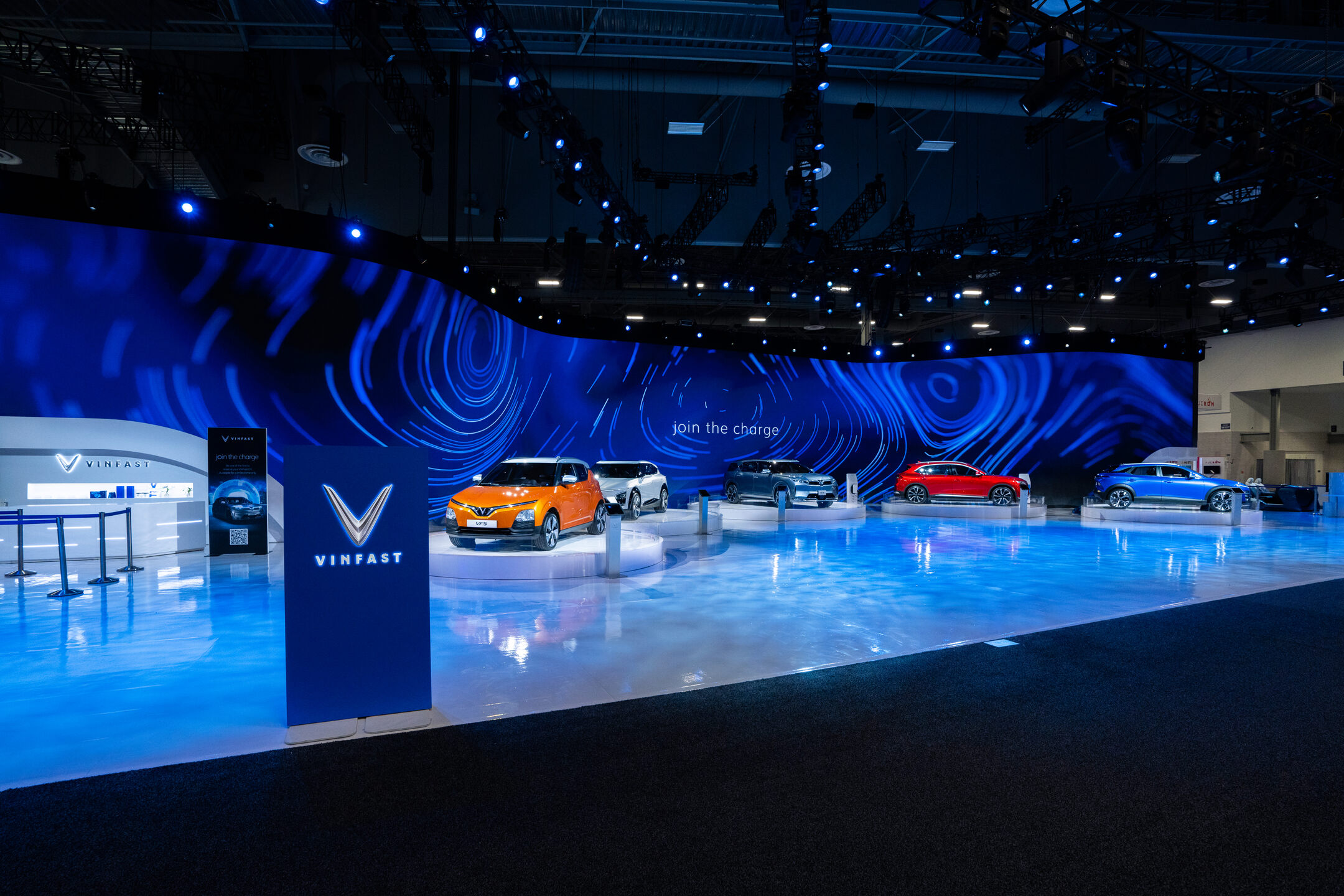 VinFast CES 2022
Destination: Future
It can be difficult for a company to maneuver their way into the US's increasingly-populated EV market as a newcomer. But that's exactly what we helped VinFast do at their US debut with our partners at AKQA.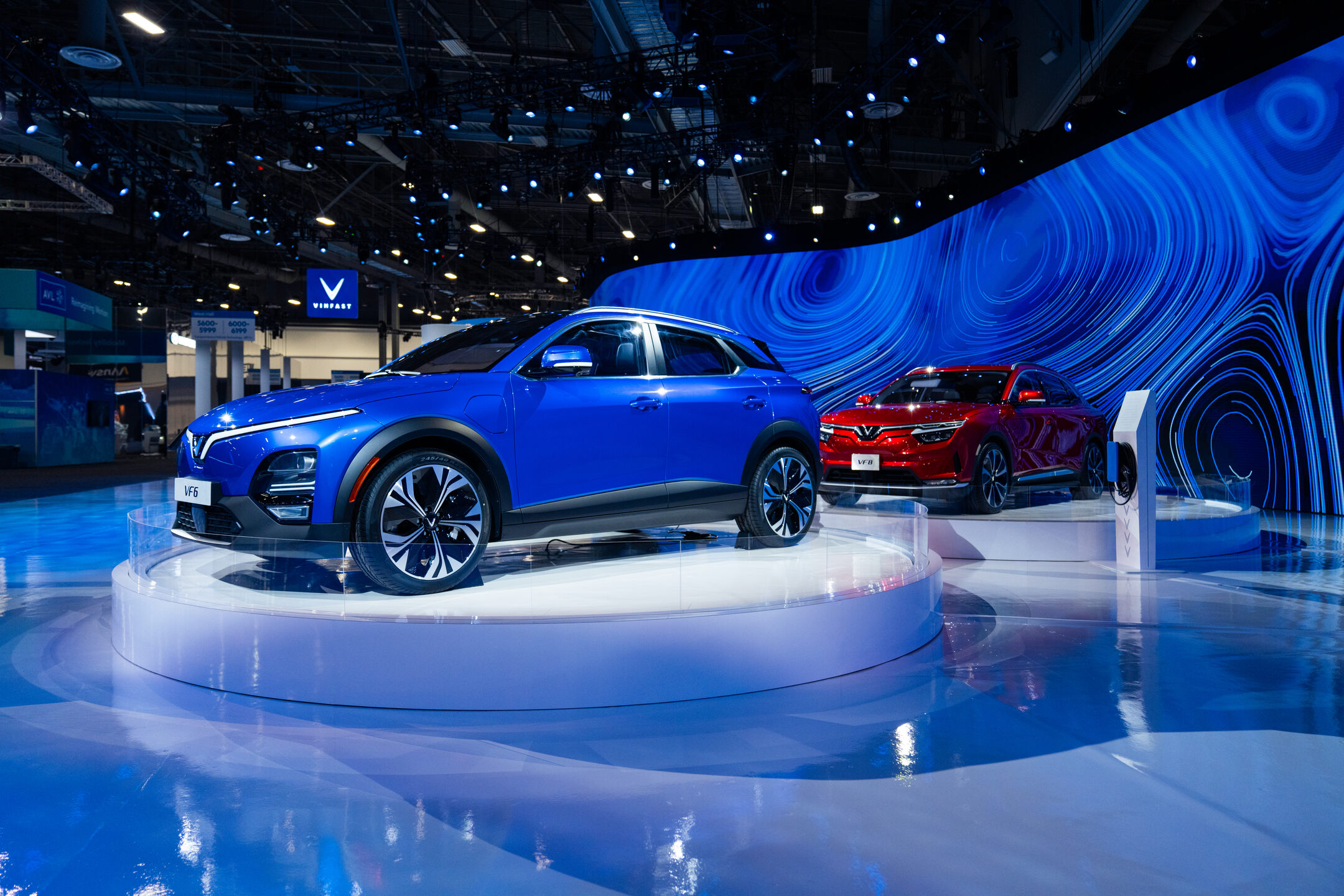 We knew that helping VinFast roll into the US market was going to be a tall order. That meant we needed to help VinFast make a splash at their CES 2022 coming out party. So, we challenged our guests to "visualize the future of mobility" with our VinFast activation.
We knew we had our work cut out for us. We got started by generating a 10,000 square foot installation with a lush, verdant vibe. It was a fusion of natural and technological elements that saw walls of plants crowning a giant LED screen. The installation compelled us to combine our expertise in experiential design, interactive technology, and architectural layout with our knack for interior design and event production to craft a bold, vivid space that embodied the upcoming EV age.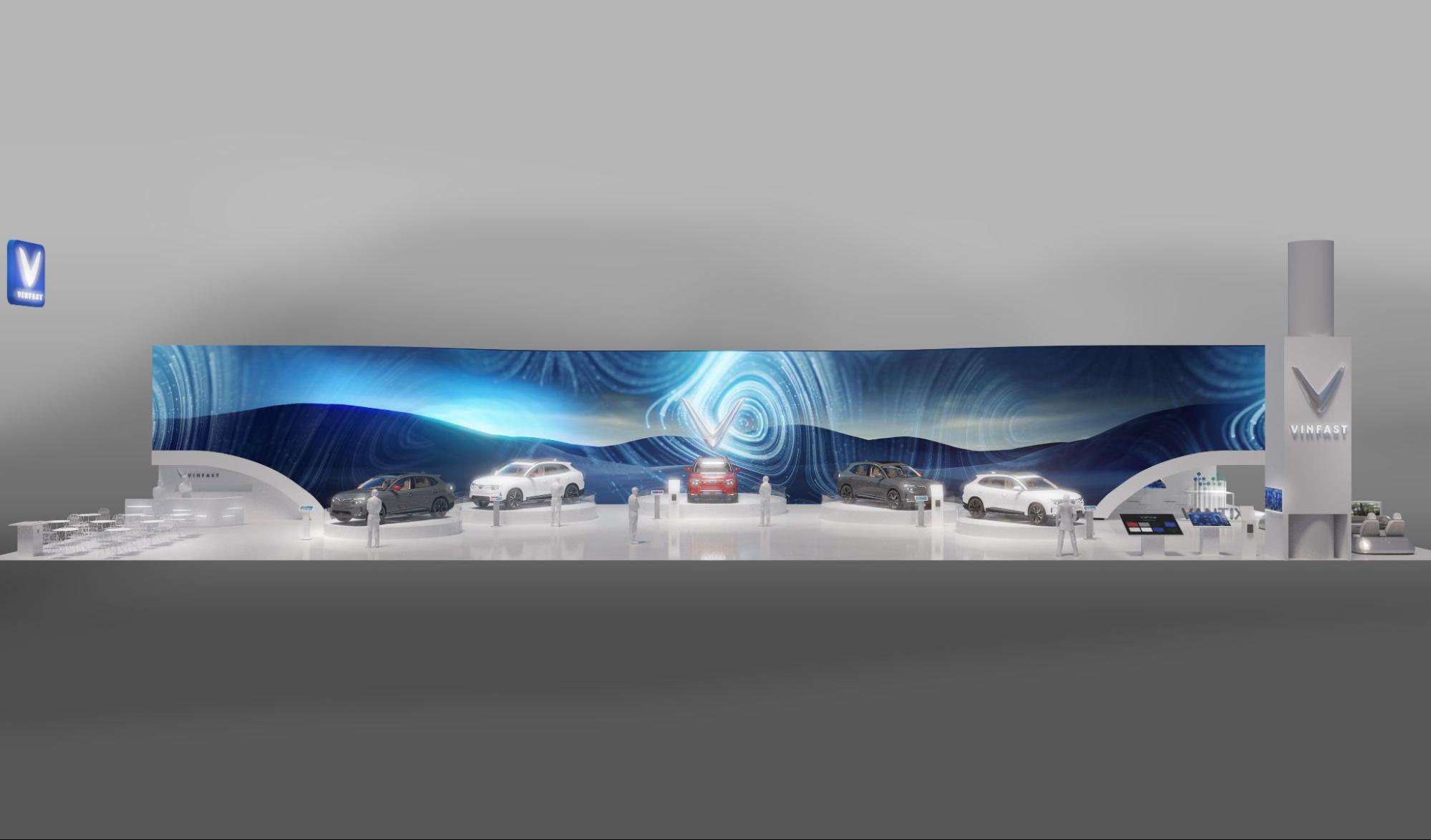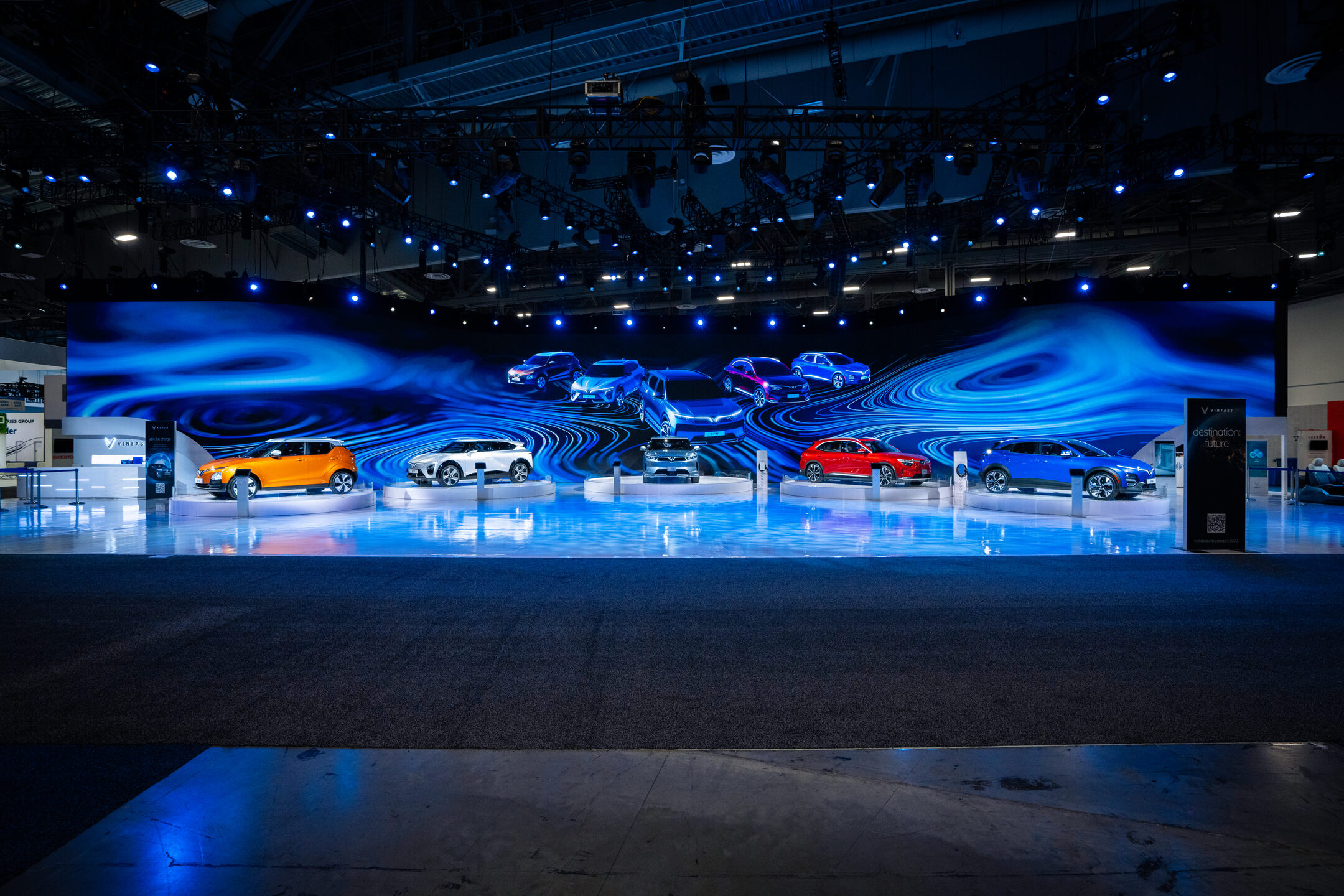 We designed the installation to emphasize the stars of the show: prototypes of VinFast's five US designs, the VF5, VF6, VF7, VF8, and the VF9. Behind the physical cars themselves, we built a 18k wide curved LED screen composed of nearly 1,500 individual tiles. The screen allowed us to show off the cars' specs and videos of what they could do. The entire installation embodied a sleek, techno-luxury vibe that invited guests to come and interact with it.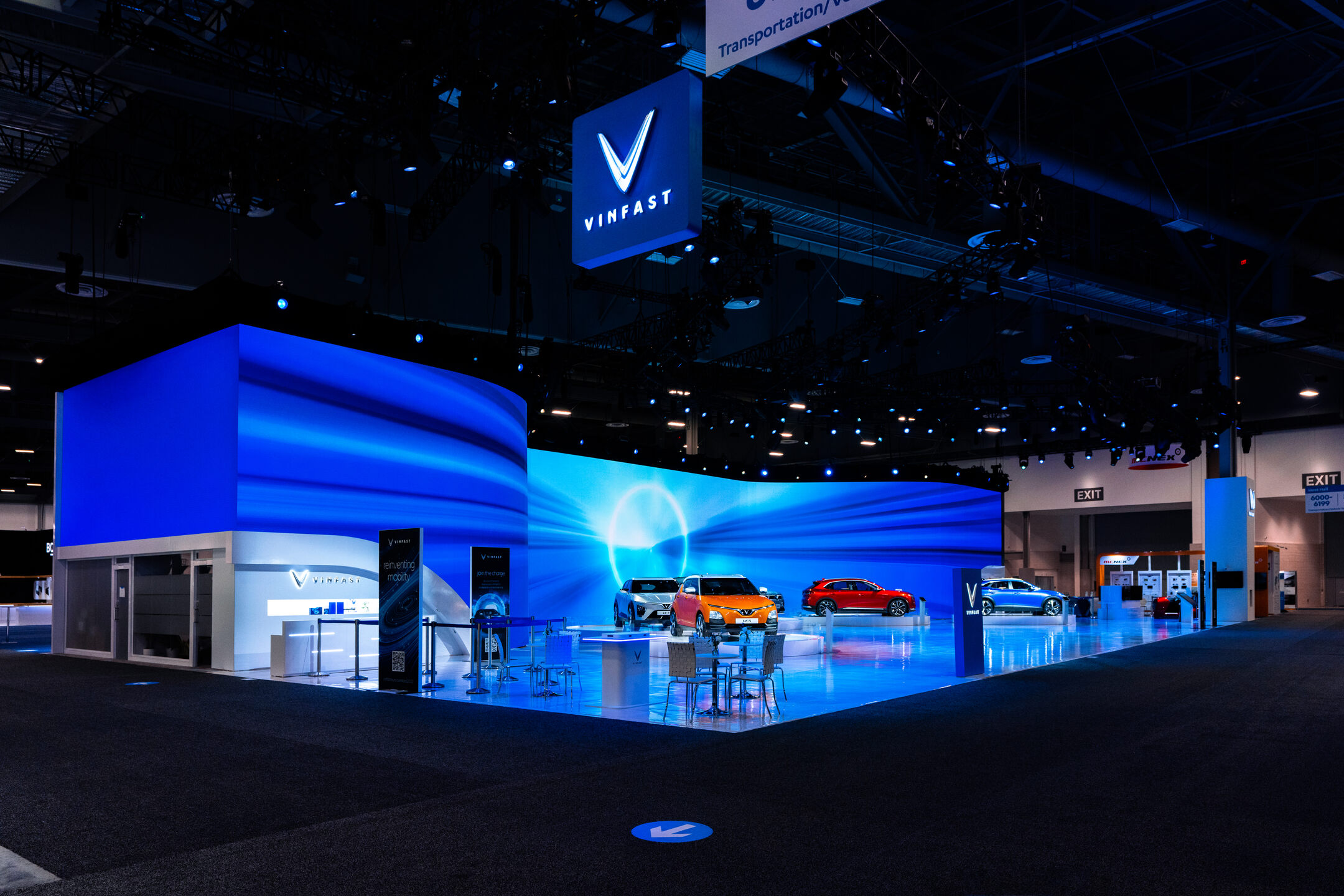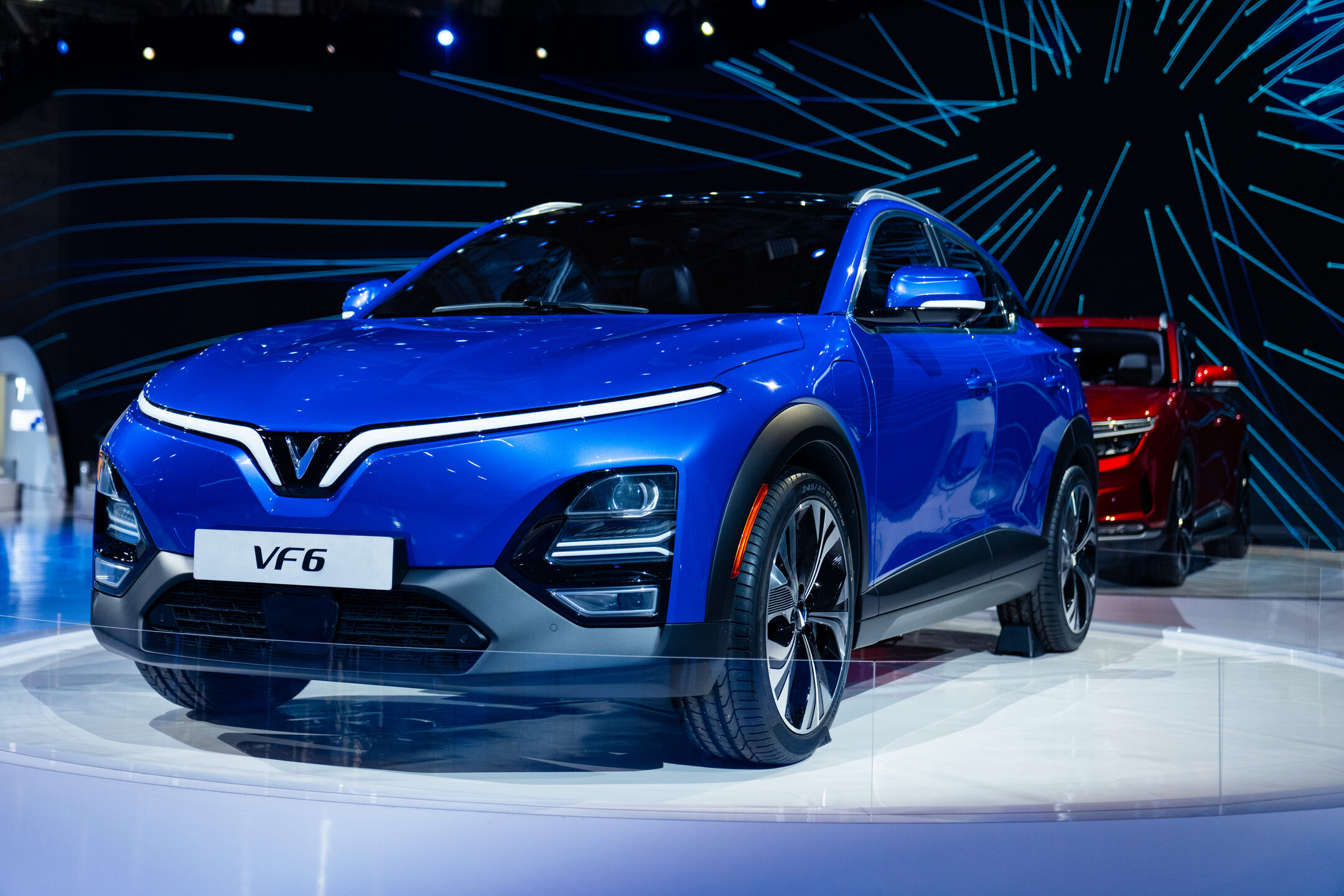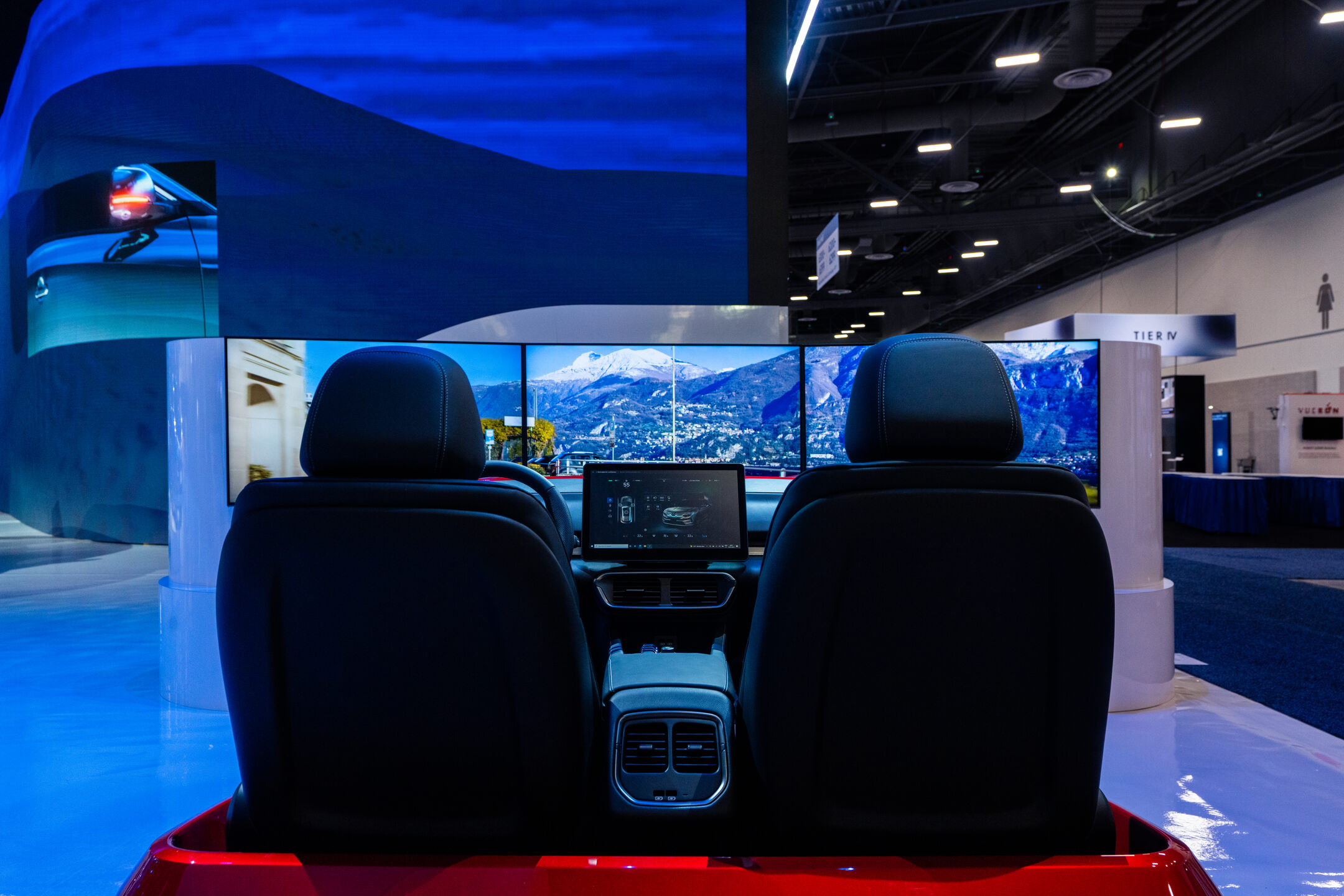 But the technological aspect of this installation was only one piece of the puzzle. We also had to demonstrate our architectural abilities by building a variety of back rooms into our floor plan. That included specific rooms for VIPs and members of the press, interviews, meetings, back of house production, and staff break rooms. This kind of production support and planning gave us the ability to flex a few muscles that we don't normally get to.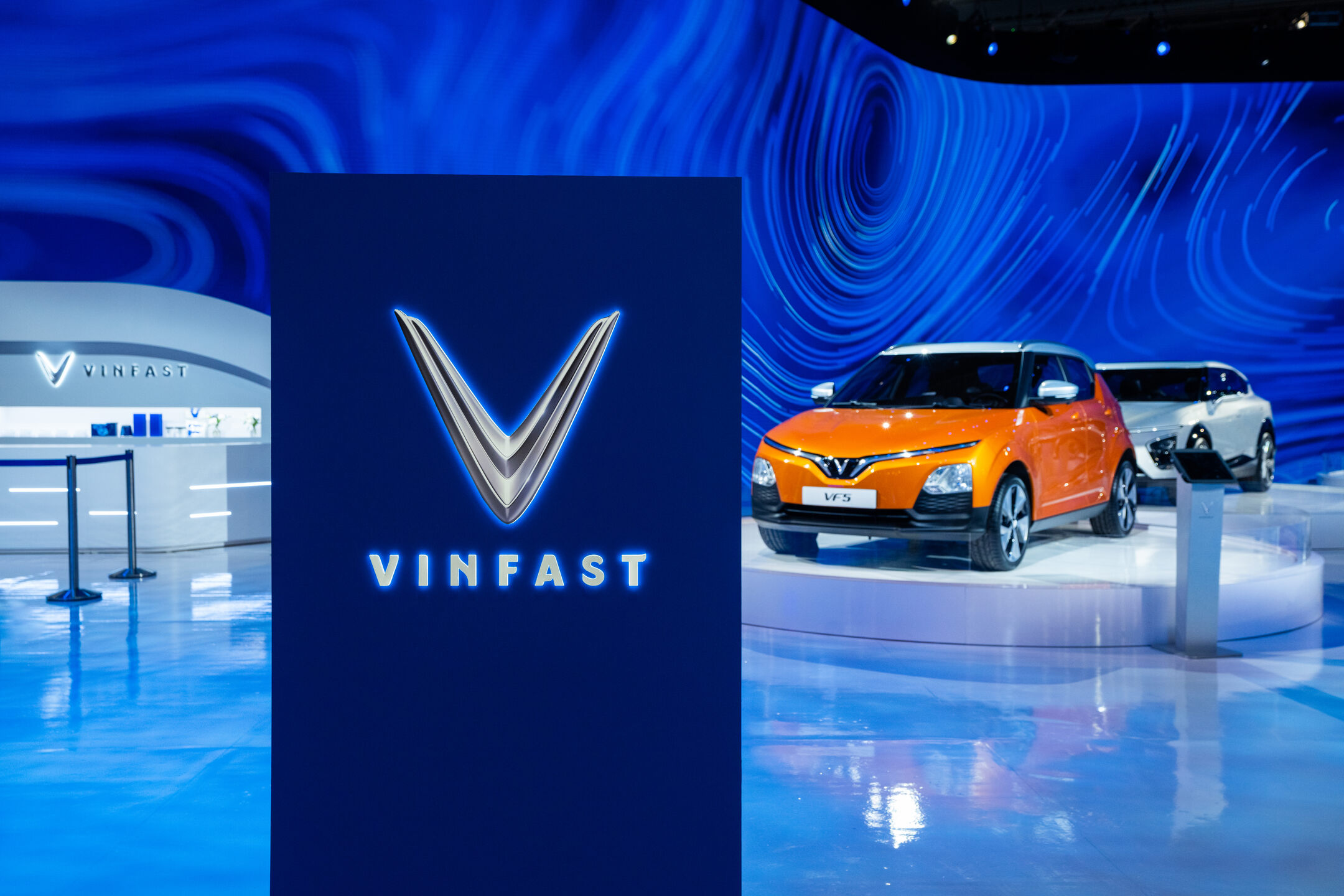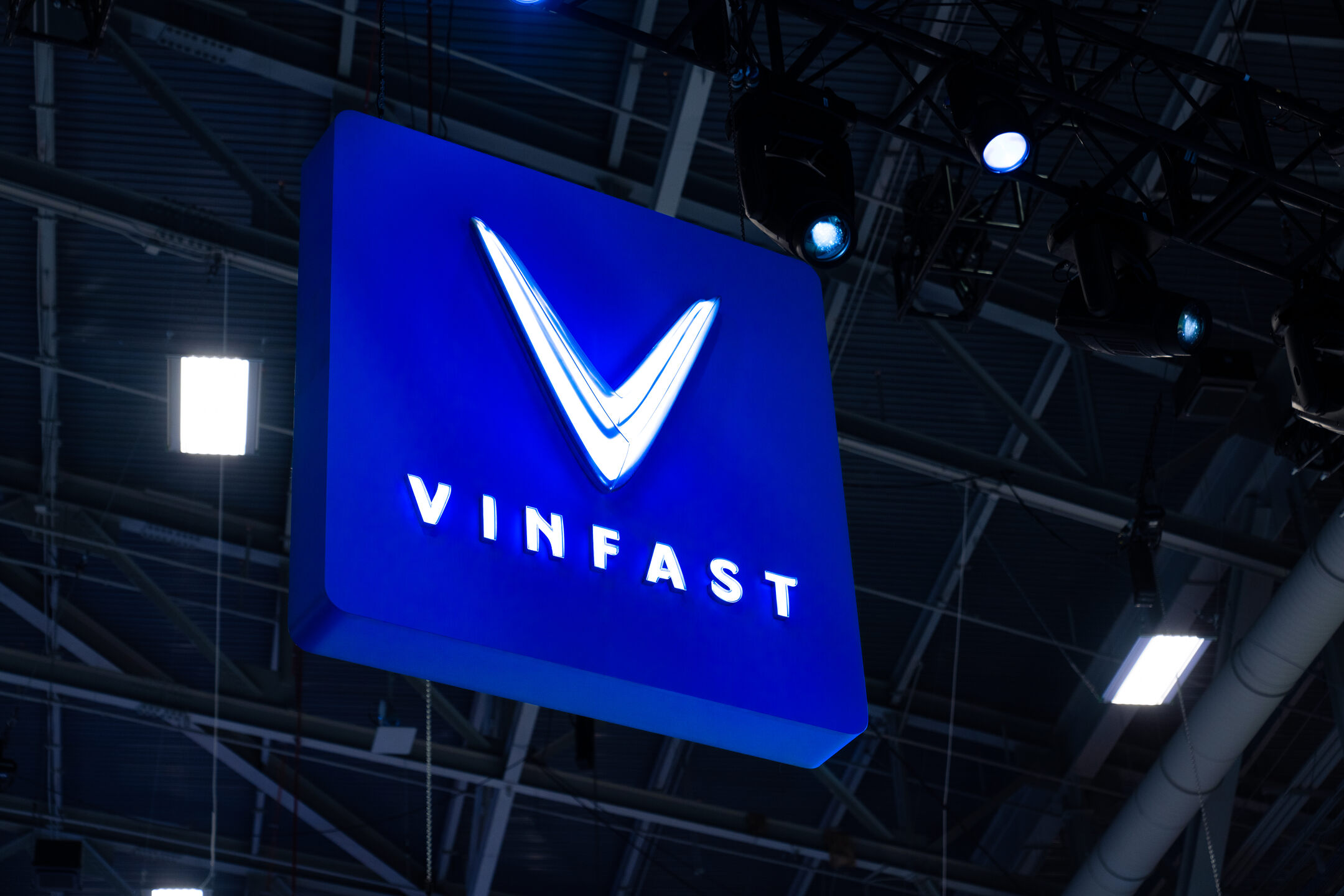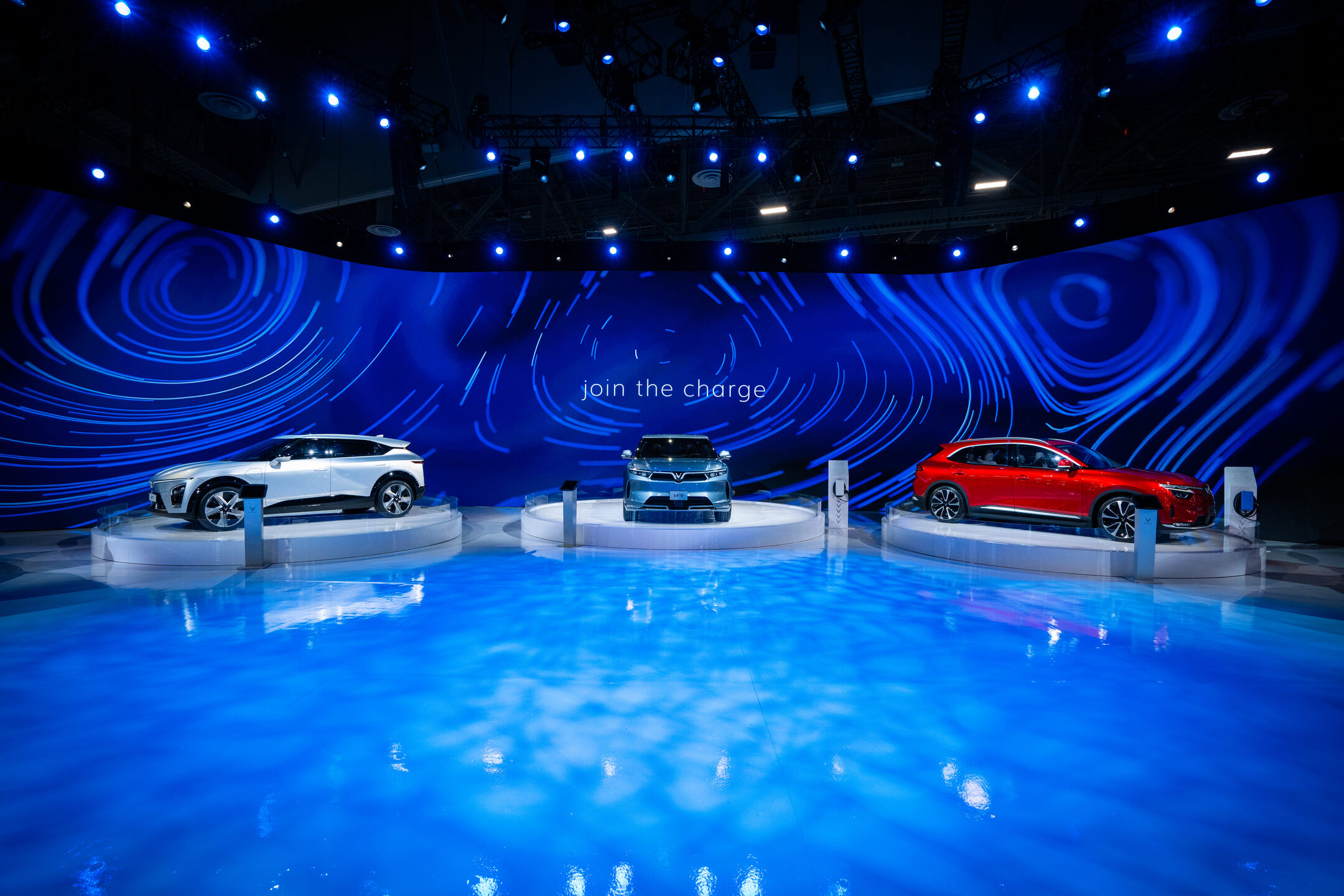 Scope
Experiential Design
Audio / Visual Production
Creative Technology
Interactive Installation
Design
Operation / Support
Credits
CEO: Vartan Tchekmedyian
Chief Creative Officer: Michael Fullman
Director of Production: Patrick Jong
Executive Creative Producer: Michael Lee
Senior Producer: Daniela Ruiz
Technical Director: Matt Mojo
Producer: Nadia Elalighe
Fabrication Manager: Jordan Trujillo
Production Coordinator: Ryan Brown
Production Coordinator: Erin Williams
Creative Technologist: Ben Benjamin
Technical Drawings: Joel Goldman